12 Sweet Recipes Made with Baileys, Guinness, or Both!
Mar 11, 2013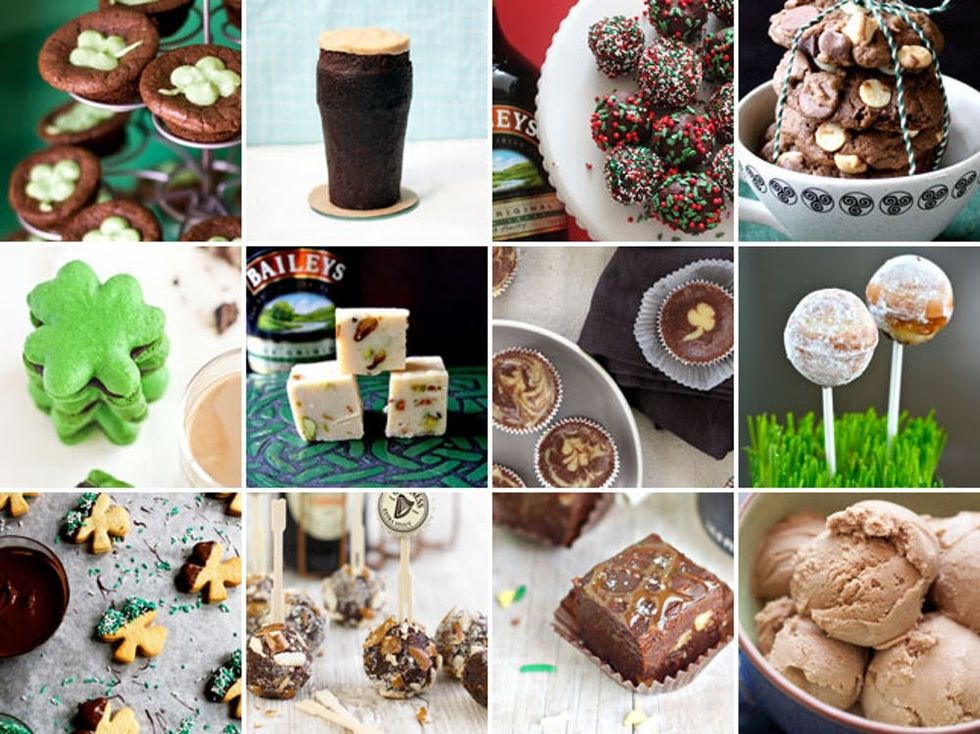 Nothing says St. Patrick's Day like a pint of Guinness and a coffee with a punch of Baileys. So why not take an entire week to make, consume, and gawk at a whole dessert cart's worth of sweets made with one of these two Irish delights? Here are 12 sweet recipes made with Baileys, Guinness, or both!
---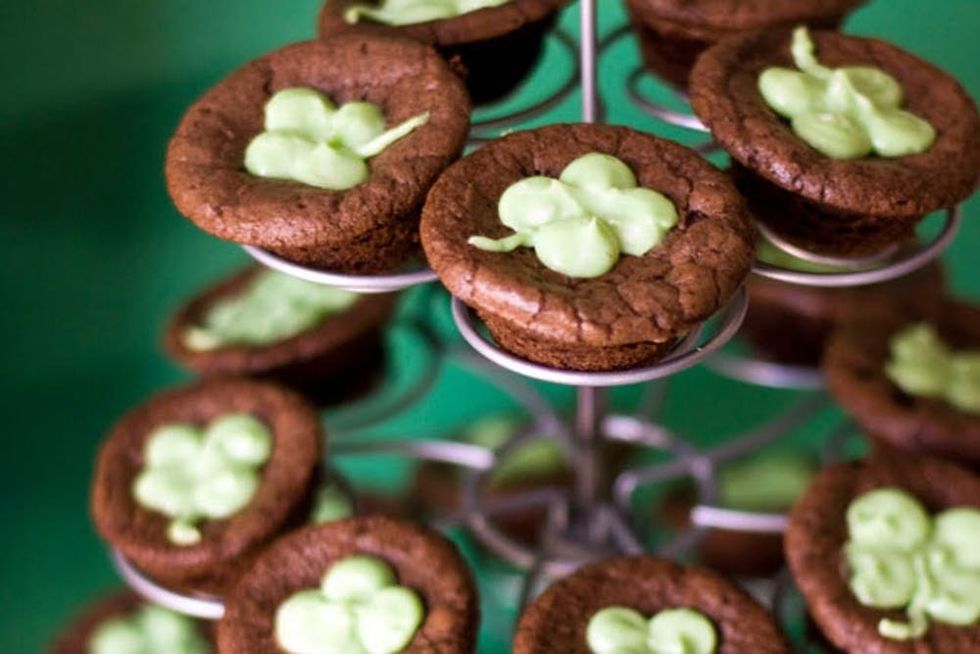 1. Guinness Brownie Bites: We've got four words for you. Baileys Cream Cheese Frosting. (Recipe and photo: Erica's Sweet Tooth)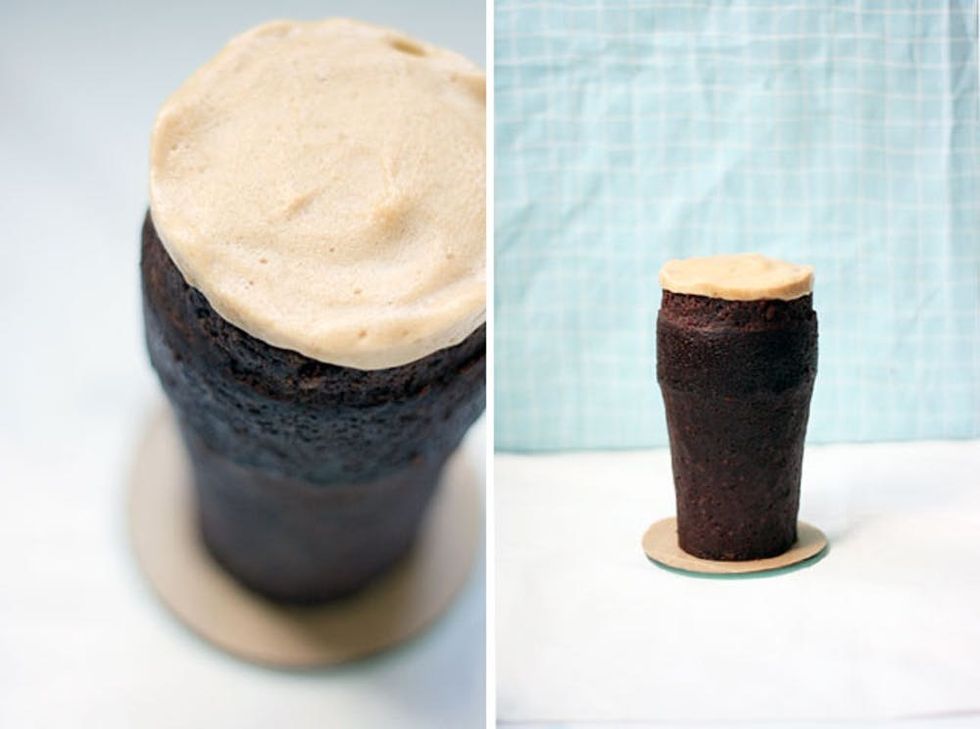 2. Pint of Guinness Cake: Talk about a genius take on the traditional Guinness chocolate cake! (Recipe and photo: The Island of Dr. Gateau)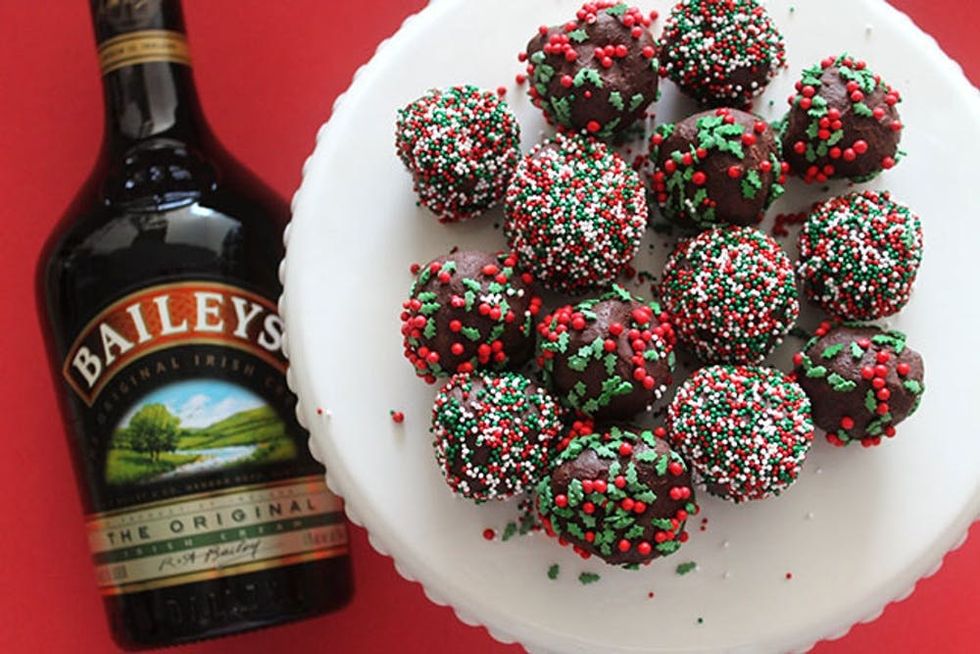 3. No-Bake Baileys Bonbons: From our holiday archive, these no-bake bonbons are simply delightful. (Recipe and photo: Brit + Co.)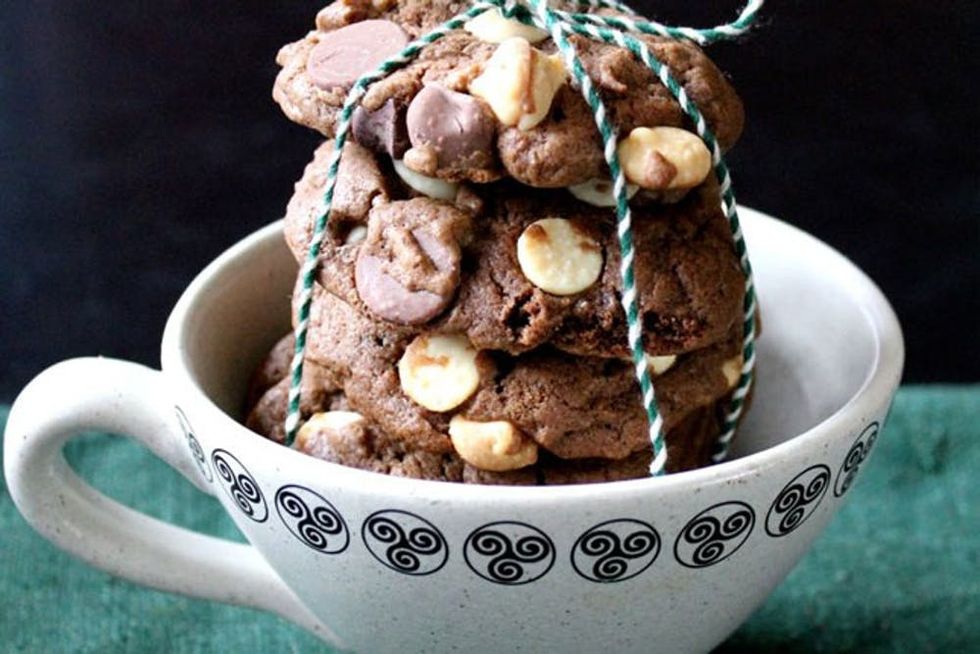 4. Guinness Chocolate Chip Cookies: We're all about hacks on the classic chocolate chip cookie ;) (Recipe and photo: Lea & Jay)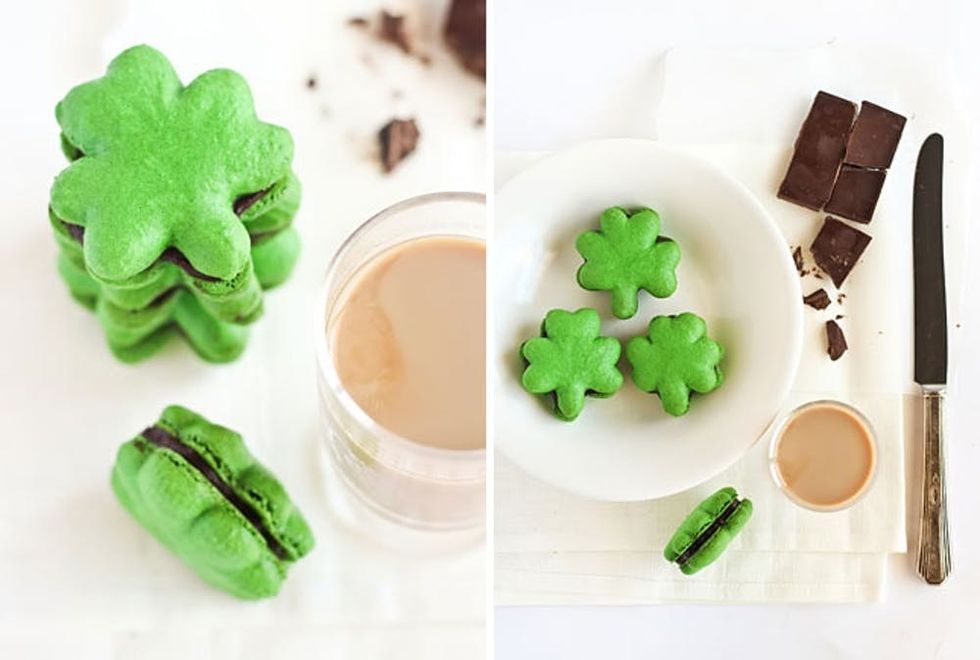 5. Shamrock Macarons: We're definitely impressed with these gorgeous green macarons, filled with Baileys chocolate ganache. (Recipe and photo: Raspberri Cupcakes)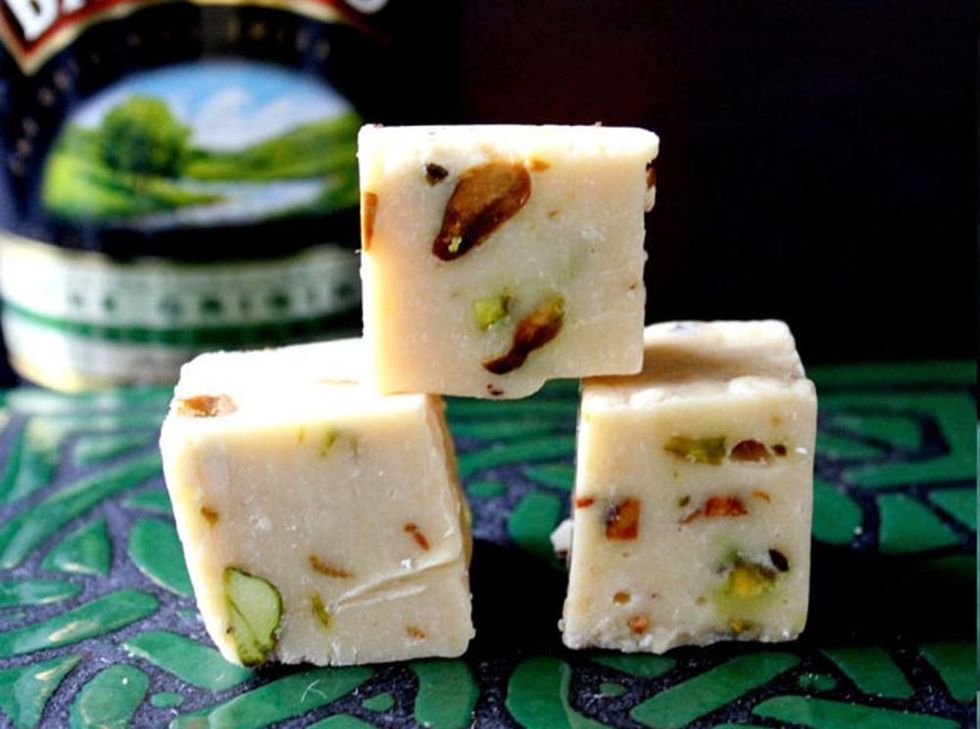 6. Irish Cream & Pistachio Fudge: We're nuts for this nutty fudge! (Recipe and photo: Lea & Jay)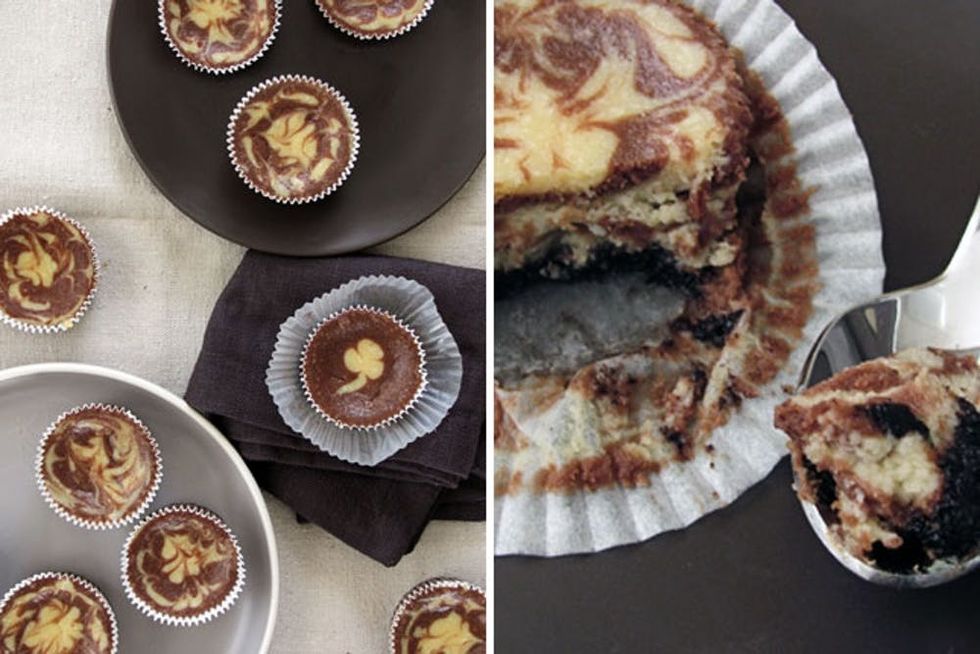 7. Oreo Irish Cheesecake Bites: Here's the most important thing for you to know: This recipe involves Jameson Oreo crust. (Recipe and photo: Endless Simmer)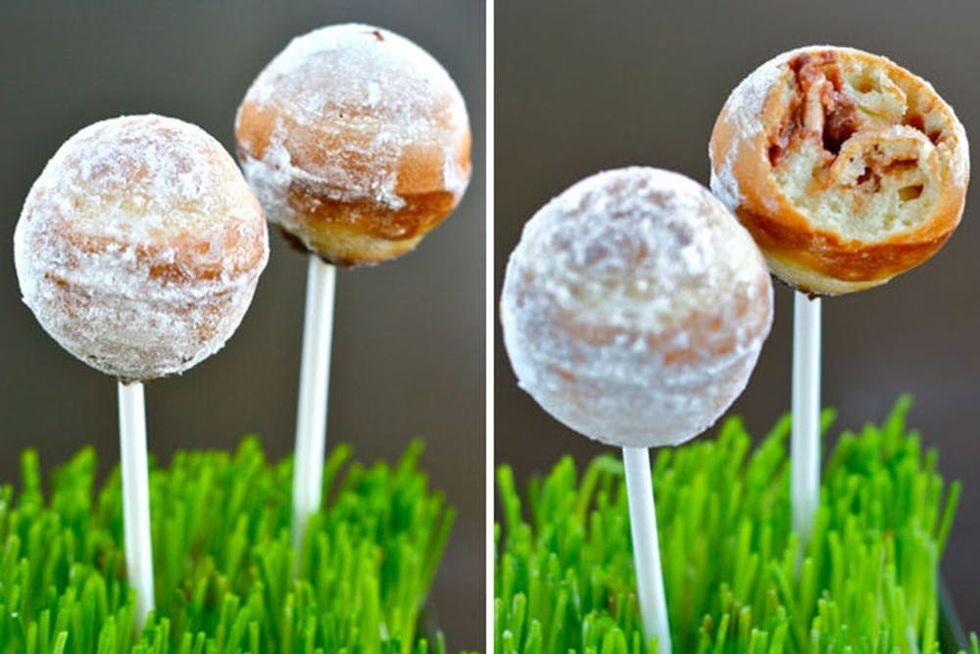 8. Spiked Donut Holes: Donuts, spiked pudding, and a reference to golf greens? Winning. (Recipe and photo: Brit + Co.)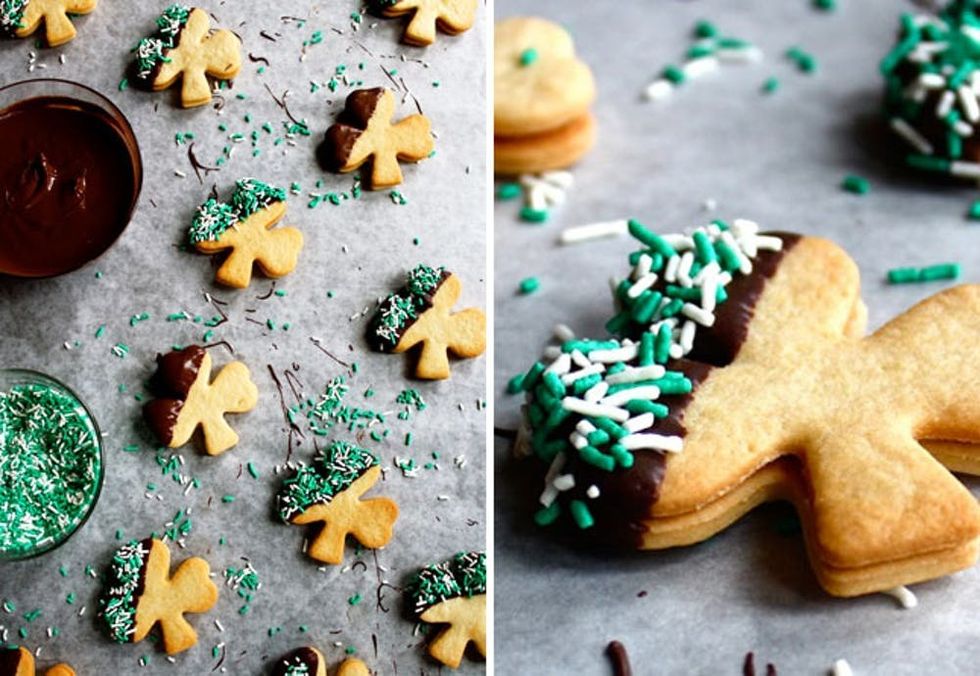 9. Baileys Irish Cream Cookies: Cookie dough with Baileys in it and a Baileys Irish Cream filling? NOM. (Recipe and photo: Buttercream Blondie)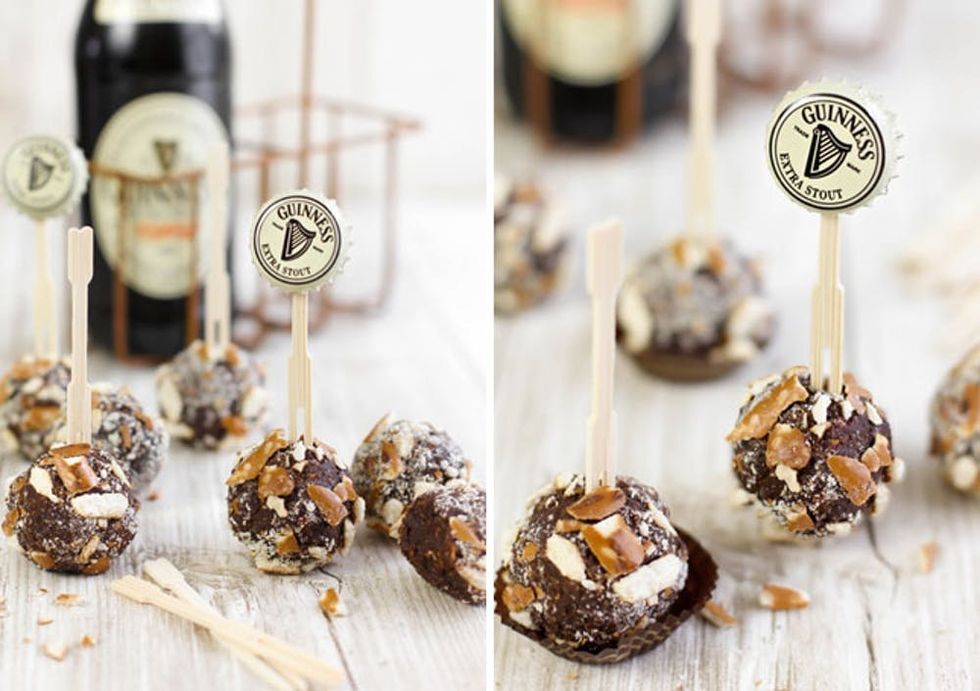 10. Guinness Pretzel Truffles: Pretzels as a truffle topper might be our new favorite savory sweet trick. (Recipe and photo: Sprinkle Bakes)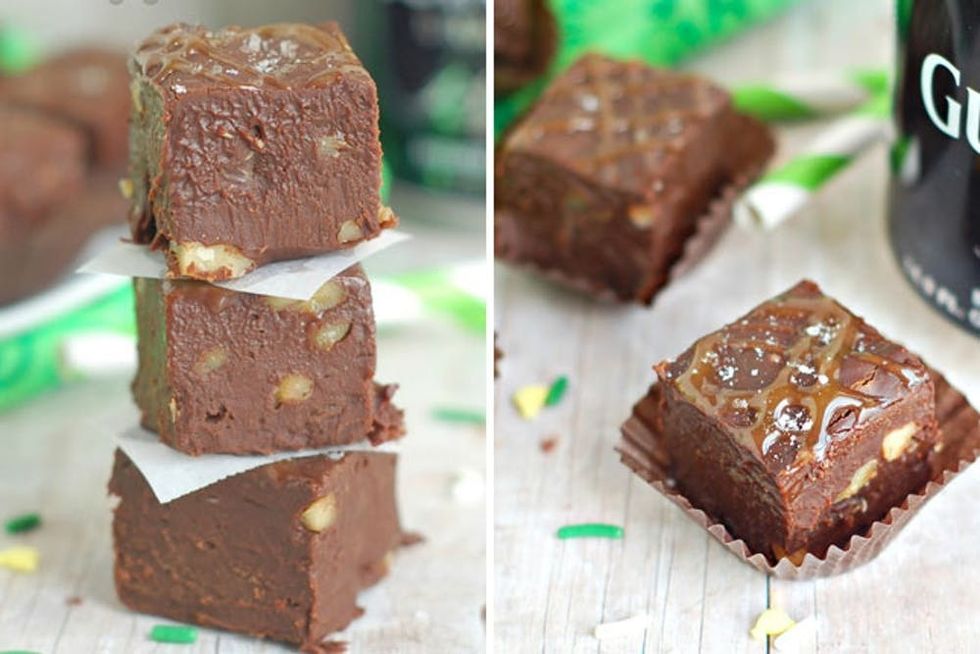 11. Dark Chocolate Guinness Fudge: Salted caramel on top of Guinness chocolate fudge? Sold. (Recipe and photo: The Sweet Chick)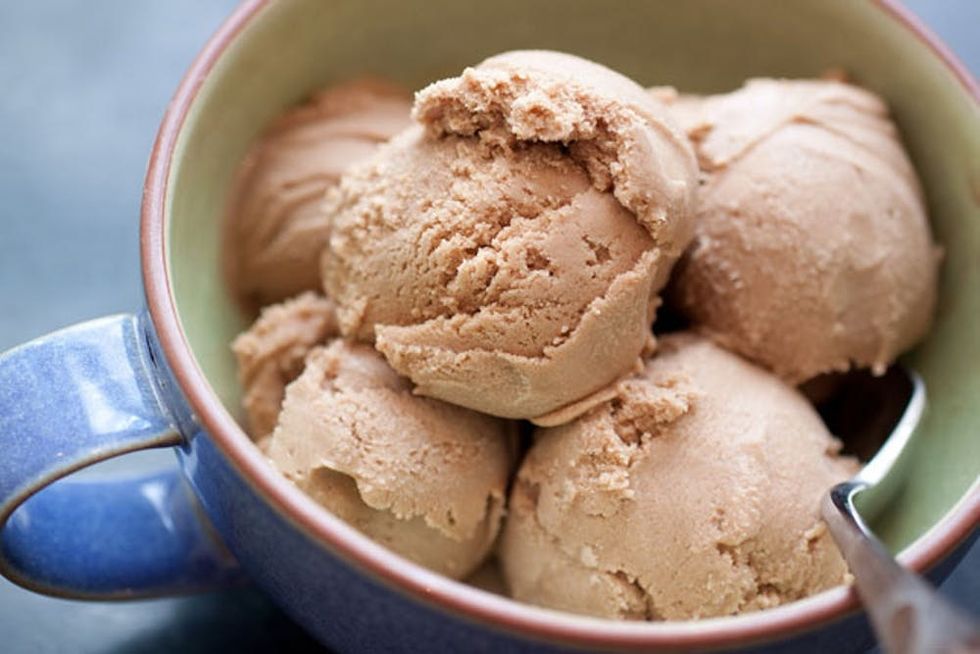 12. Guinness Milk Chocolate Ice Cream: Last, gotta have your ice cream!! Related: Blue Moon Push Pops. (Recipe and photo: Flamingo Bear)
What sweets will you cook up for St. Patrick's Day? Tell us in the comments below.
Anjelika Temple
As Chief Creative Officer and Founding Partner at Brit + Co, Anjelika Temple brings her voracious consumption of all things creative and colorful to DIY projects, geeky gadgetry finds and more. When she's not DIY-ing her heart out, you'll find her throwing dinner parties with friends or adventuring with her husband David, their daughter Anokhi, and their silly dog Turkey.
Recipes