35 Minutes and One Sheet Pan Is All You Need for This Honey Mustard Chicken Recipe
Jun 09, 2017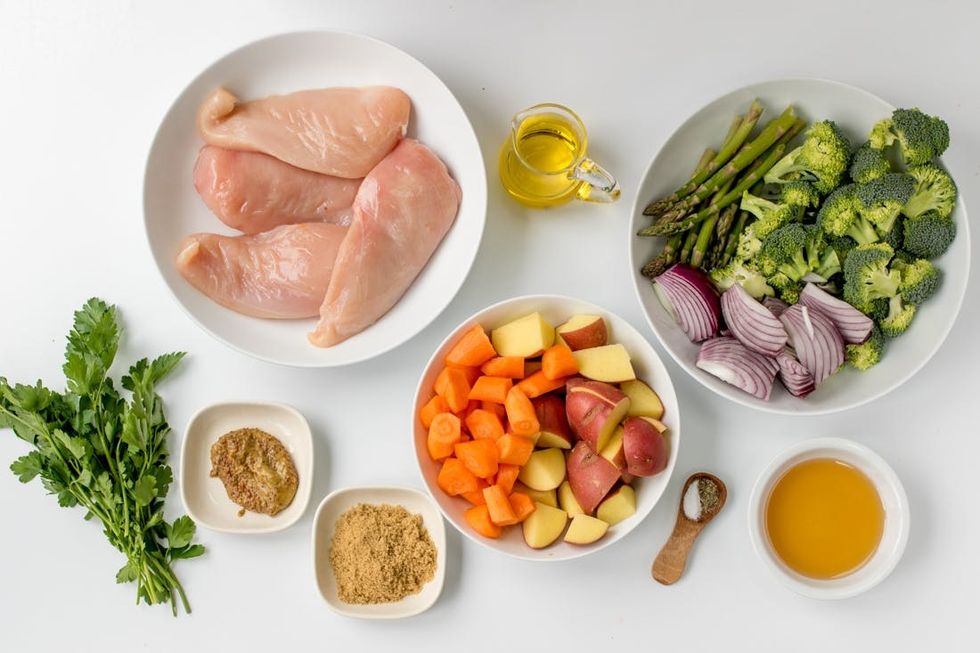 Ingredients
3 large red-skinned potatoes, chopped into bite-size chunks
2 large carrots, peeled and chopped into bite-size chunks
1 large red onion, peeled and sliced into chunky wedges
4 chicken breasts
3 tablespoons honey
1 tablespoon whole-grain mustard
2 tablespoons brown sugar
3 tablespoons olive oil
1/2 teaspoon salt
1/2 teaspoon ground black pepper
1 medium head of broccoli, broken into florets
20 asparagus spears
Small bunch of parsley, finely chopped
Directions
Preheat the oven to 400 degrees Fahrenheit.
Arrange the potatoes, carrots, onion, and chicken breasts on a large sheet pan.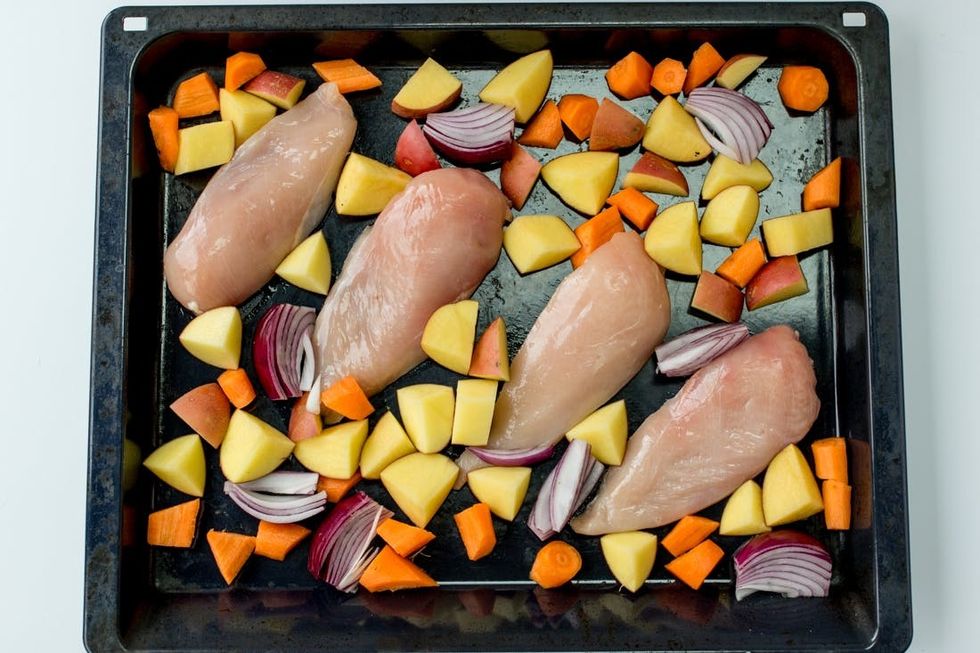 Mix together the honey, mustard, and brown sugar. Brush this mixture on the chicken breasts. Drizzle two tablespoons of the oil over the chicken and vegetables, then sprinkle on the salt and pepper. Bake in the oven for 25 minutes.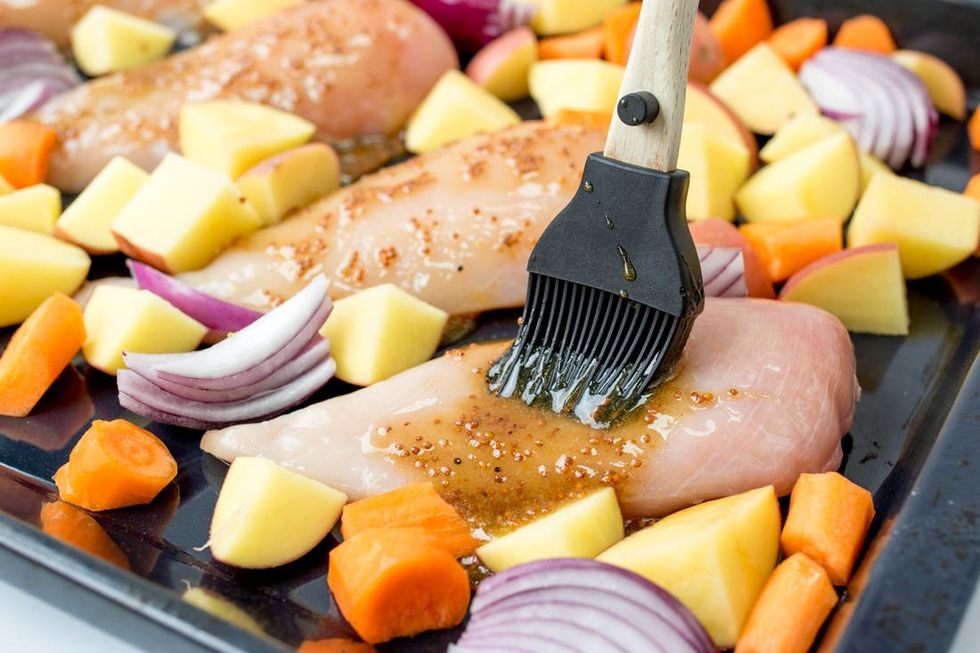 Take the sheet pan out of the oven. Use a spatula to turn the vegetables over, then add the broccoli and asparagus. Drizzle on the remaining oil and sprinkle on another pinch of salt and pepper. Place back in the oven to cook for a further 5-10 minutes until the chicken is cooked through and the vegetables are tender.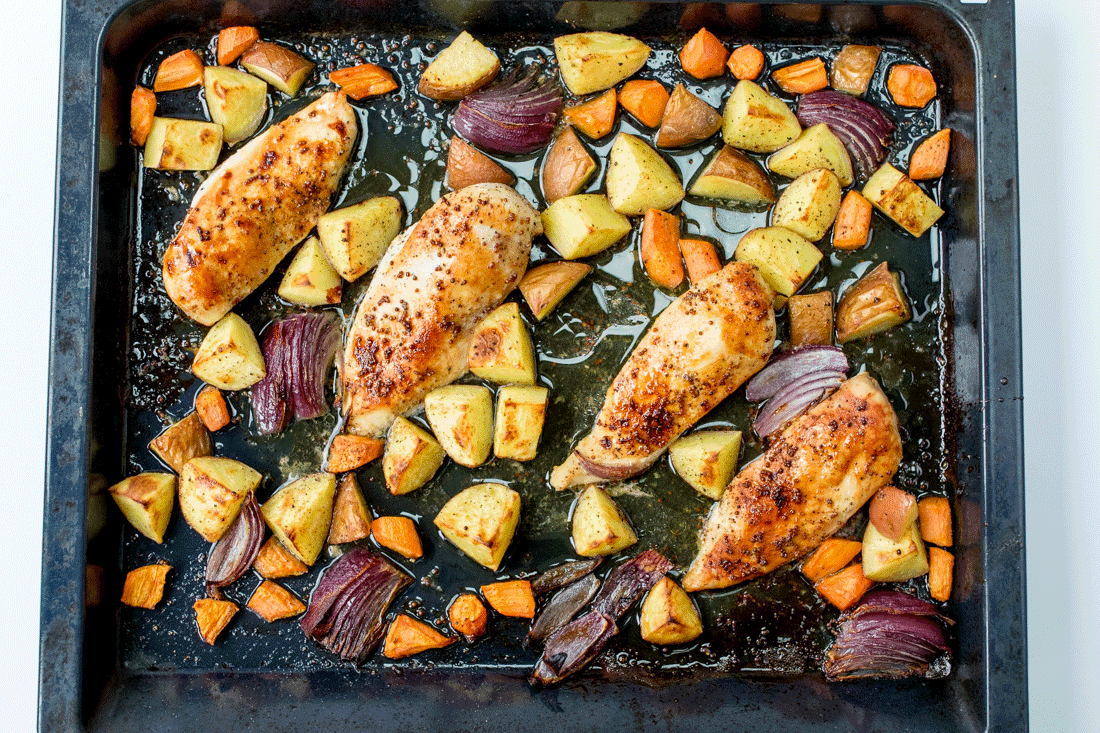 Sprinkle with parsley and serve!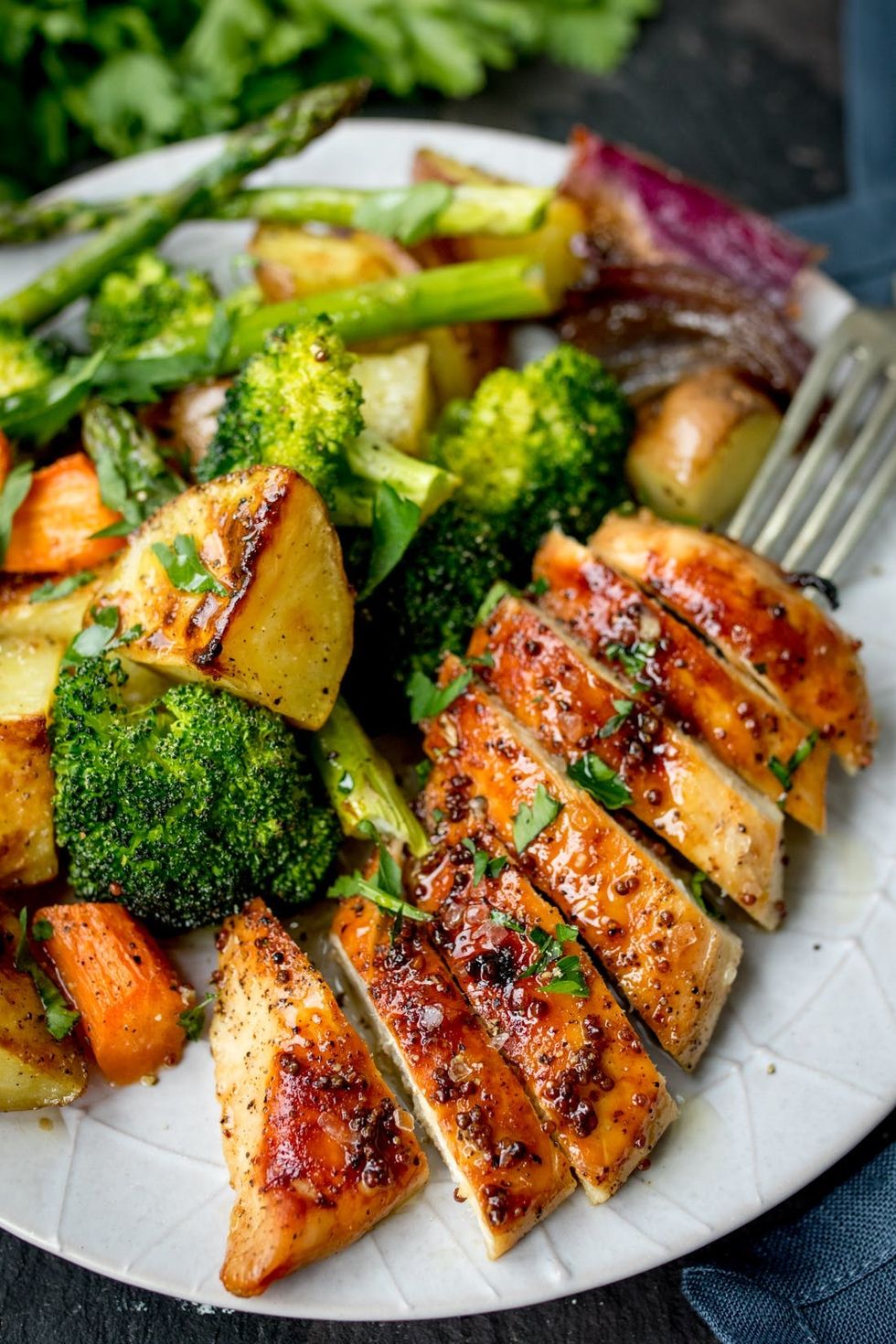 Nicky Corbishley
Nicky lives in Cheshire in the UK with her husband Chris and their two children Gracey and Lewis. She spends her days creating, photographing and writing recipes for her blog
Kitchen Sanctuary
.
DIY Recipes