10 Life-Changing 3D Touch iPhone Tricks You Aren't Using Yet
Jan 18, 2017
All too often we overlook things that are right under our noses. We may think we know something, but with closer observation it becomes clear that we had no idea what we had at our fingertips. Our favorite example is 3D touch. Owners of the iPhone 6S and later know that the feature exists, but very few take advantage of it. (Us included, until recently!) You may think it's just another gimmick, but buckle up. You're about to uncover a whole new way to use your phone.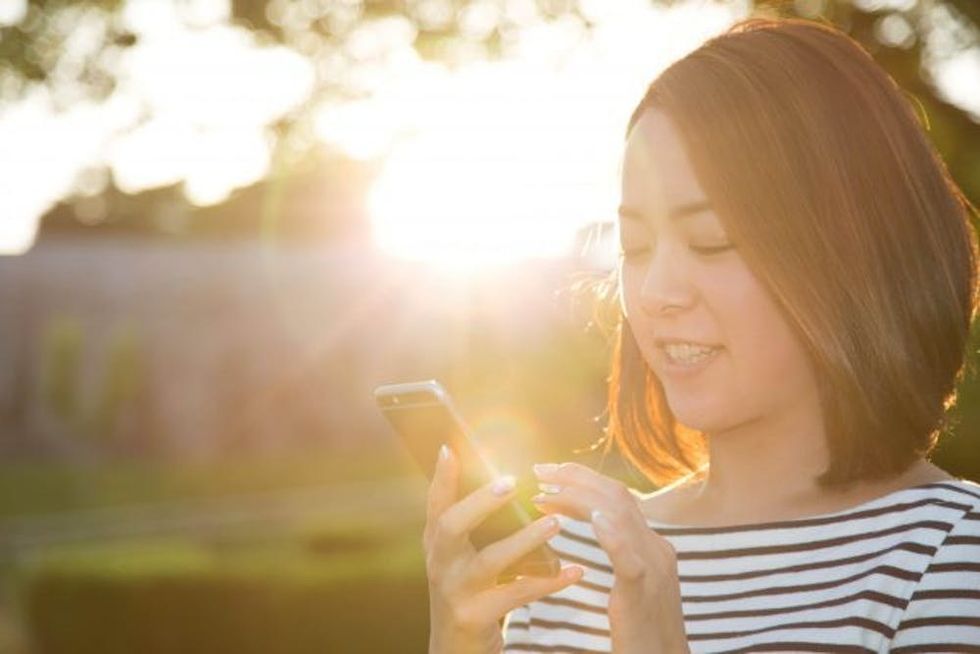 ---
1. Texting: Use 3D touch on the Messages icon to quickly shoot a text to your three most recent conversations. (If you've got Facebook Messenger, you can do the exact same thing there too.)
2. Photos: Press and hold to pull up options like "most recent," "favorites" or #tbt "one year ago."
3. Selfies: 3D touch on the camera will give you fast options to take a selfie or even shoot a video in slow motion.
4. Get Home: Press and hold on Google Maps and the app will tell you how far from home (or work) you are and even pull up directions on how to get here. If you press and hold on Apple Maps, it will quickly send your location to friends.
5. Clock It: 3D touch will let you set an alarm without even opening the app — because we're all too tired at the end of the day.
6. Post: When you use 3D touch on the Facebook app, you'll be able to post a status without finagling through menus.
7. Catch Up: Press the Instagram button to see the activity your most recent selfie is getting.
8. Reminders: 3D touch will let you add items to your to-do list without opening the app.
9. Phone Up: Use 3D touch on the telephone icon to quickly call your top three favorite contacts.
10. Ride away: Press and hold on ride-sharing apps to quickly request a ride home, to work or to any of your saved addresses.
Do you have any secret iPhone tricks? Let us know @BritandCo!
(Photo via Getty)
Cailey Rizzo
Cailey is a junkie for all things pop culture. She studied journalism and English literature at SUNY Purchase, then continued studying French cinema and literature at Paris IV Sorbonne. She currently lives in New York where she can often be found singing '70s music at karaoke bars.
Tech