Presenting Brit + Co x Disney's Family Night In: Aladdin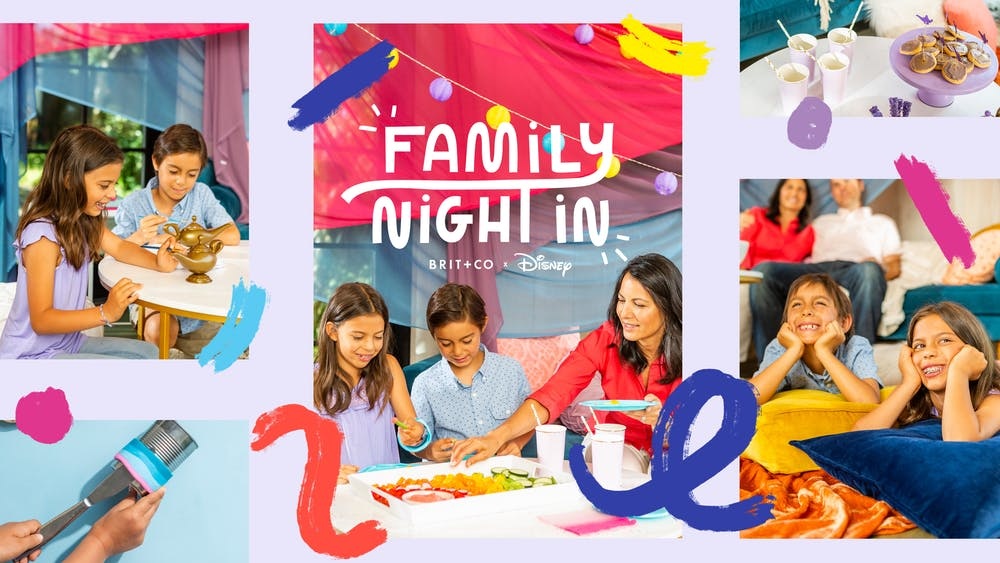 Brit Morin here, Founder and CEO of Brit + Co, and mom to two rambunctious kiddos. Getting to re-experience childhood traditions is one of my favorite things about being a parent.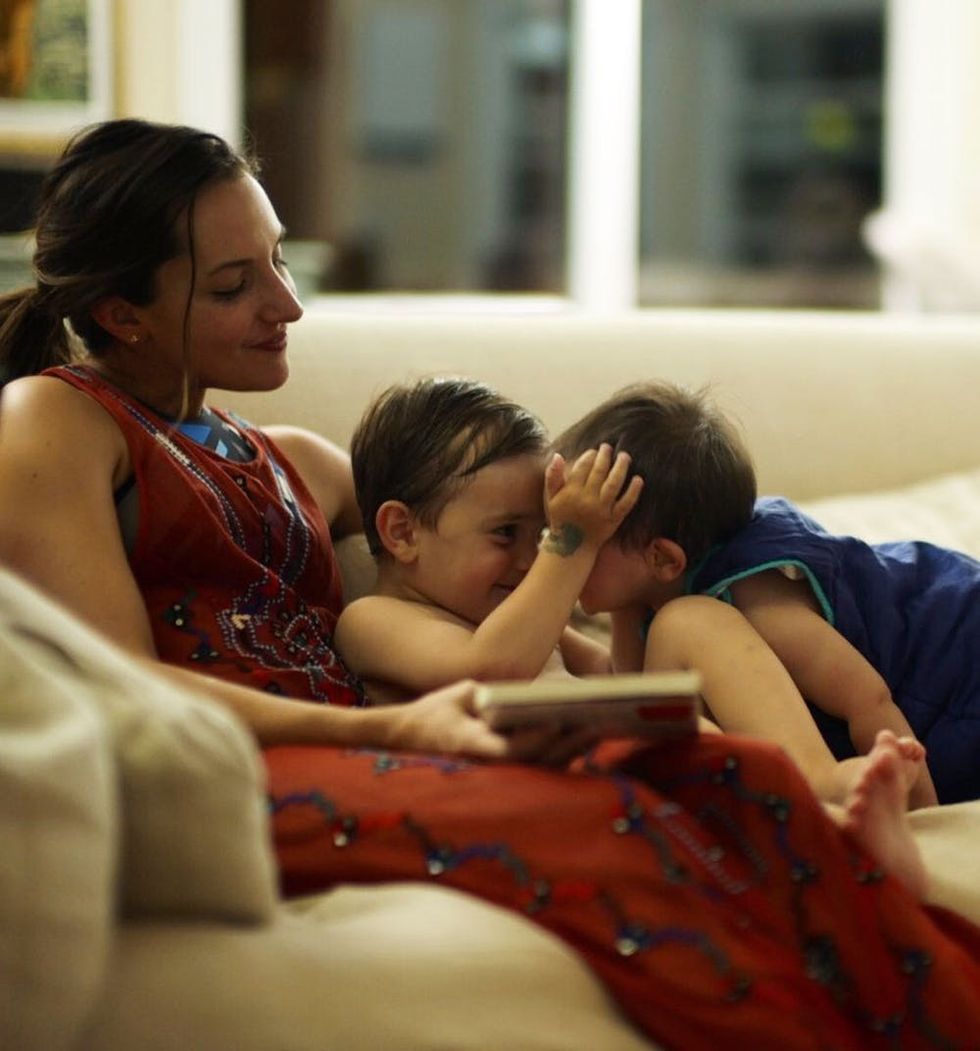 The fact that my boys, Ansel and Austin, get just as excited about Disney classics as I do is such a fun way to connect, and sometimes I secretly love a rainy afternoon because it's an excuse to cuddle up on the couch for a movie sesh.
That's why I'm excited to launch Brit + Co x Disney's Family Night In. From sweets and treats to DIY activities that pair perfectly with your fave films, this hub of cinematic creativity has been designed with parents and kids in mind.
Aladdin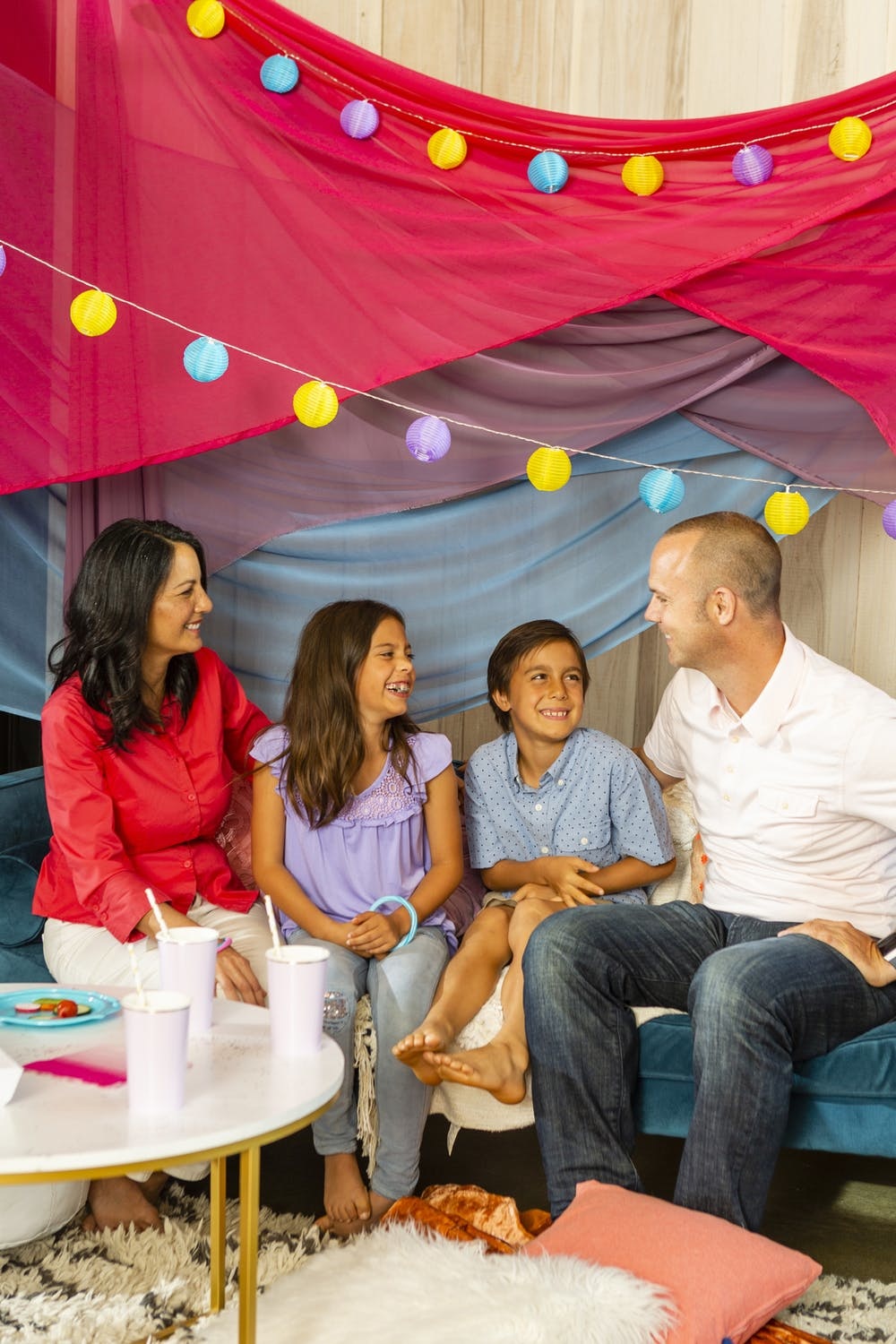 Disney's Aladdin has charmed us ever since the genie stole the show and Aladdin, Jasmine, Abu and Iago stole our hearts nearly three (three!) decades ago. We all grew up watching and loving the 1992 animated classic and fell in love all over again with this year's live-action remake (emoji thumbs up for the stunning imagery, hilarious one liners and fresh plot twist — no spoilers here!).
We are so excited to share both journeys with our kiddos, so how about we make a night of it — complete with Aladdin-inspired decorations, nibbles and DIYs? Wish granted. We teamed up with Disney to create a magical movie night inspired by the signature edition of the animated classic and the new live-action adventure, both available now on Digital — and on Blu-ray Sept. 10! Whether you're watching the new live-action film for the first time or the classic for the hundredth, this fun inspo will make kids feel like they're part of the adventure.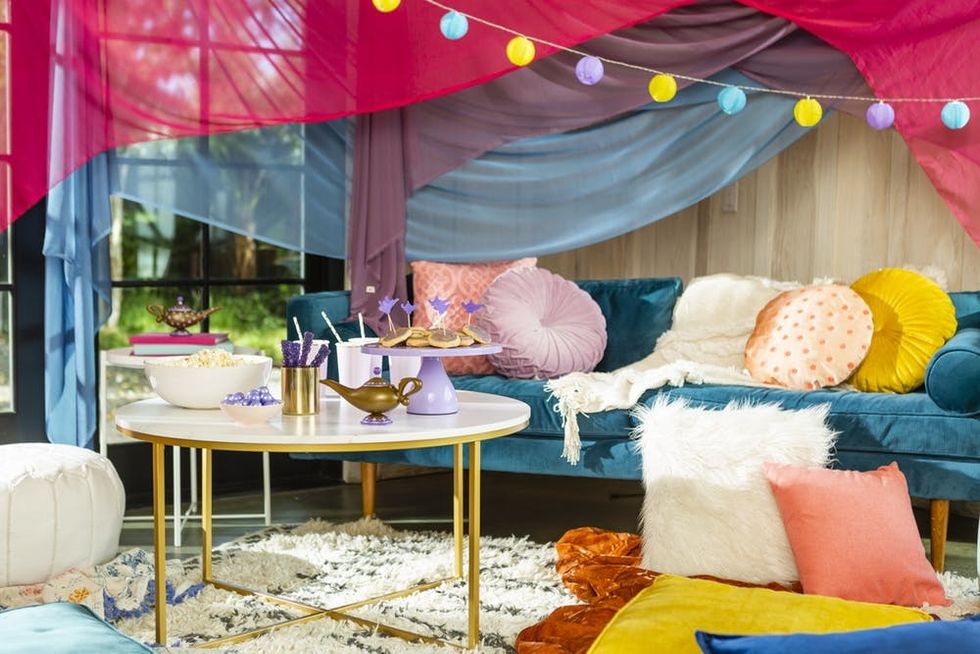 Create a Whole New World. Kick off your movie night by turning your castle/living room into a super cozy and colorful oasis (embrace all the jewel tones!). Bring in lots of comfy pillows, blankets, and poufs for plenty of seating and lounging options. Drape brightly colored sheer fabric like organza or voile on the wall for an easy tent-like backdrop kids will love. Soft lighting like string lights with mini lanterns keep it festive, and remind us of Aladdin's vibrant scenes.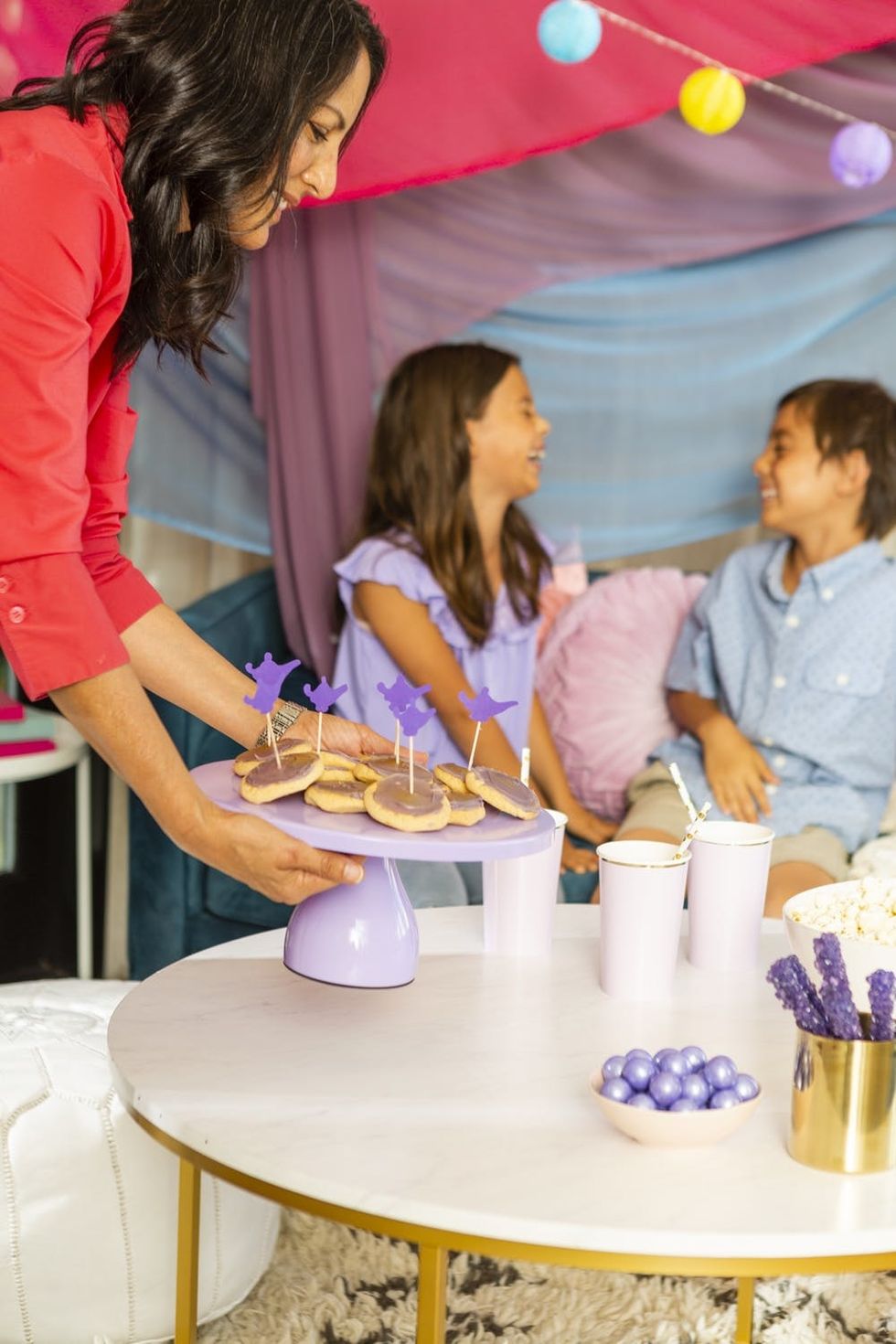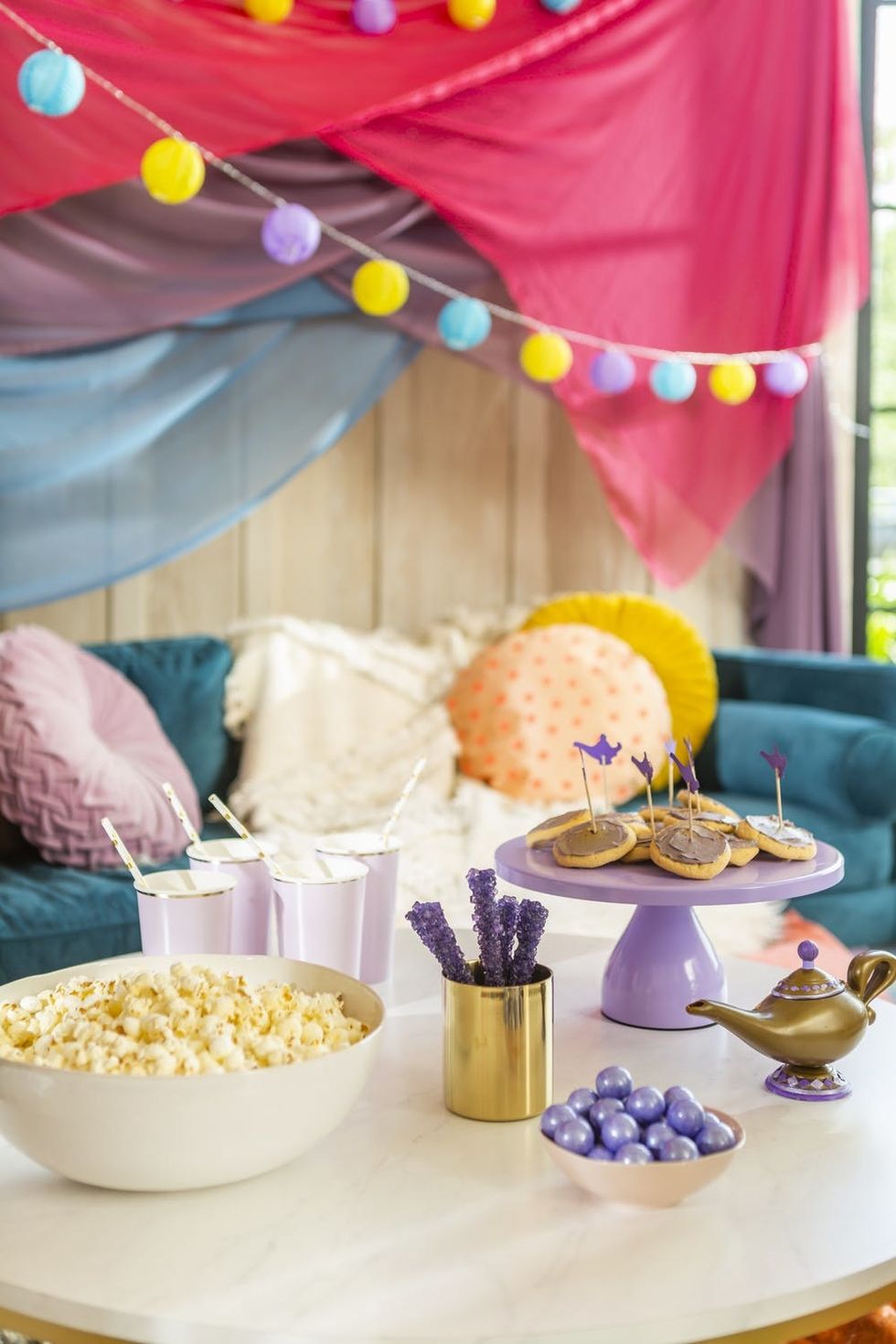 Serve Up Some Royal Treats. What's a movie night without tasty nibbles to snack on while the adventure unfolds? We don't know! So we baked (actually, bought but you get it) a batch of plain sugar cookies and frosted them with lavender icing (food coloring = our friend), something kids can totally do. Magic lamp toppers are easy to make by simply tracing a pattern you find on the web onto card stock for a scene-stealing decoration.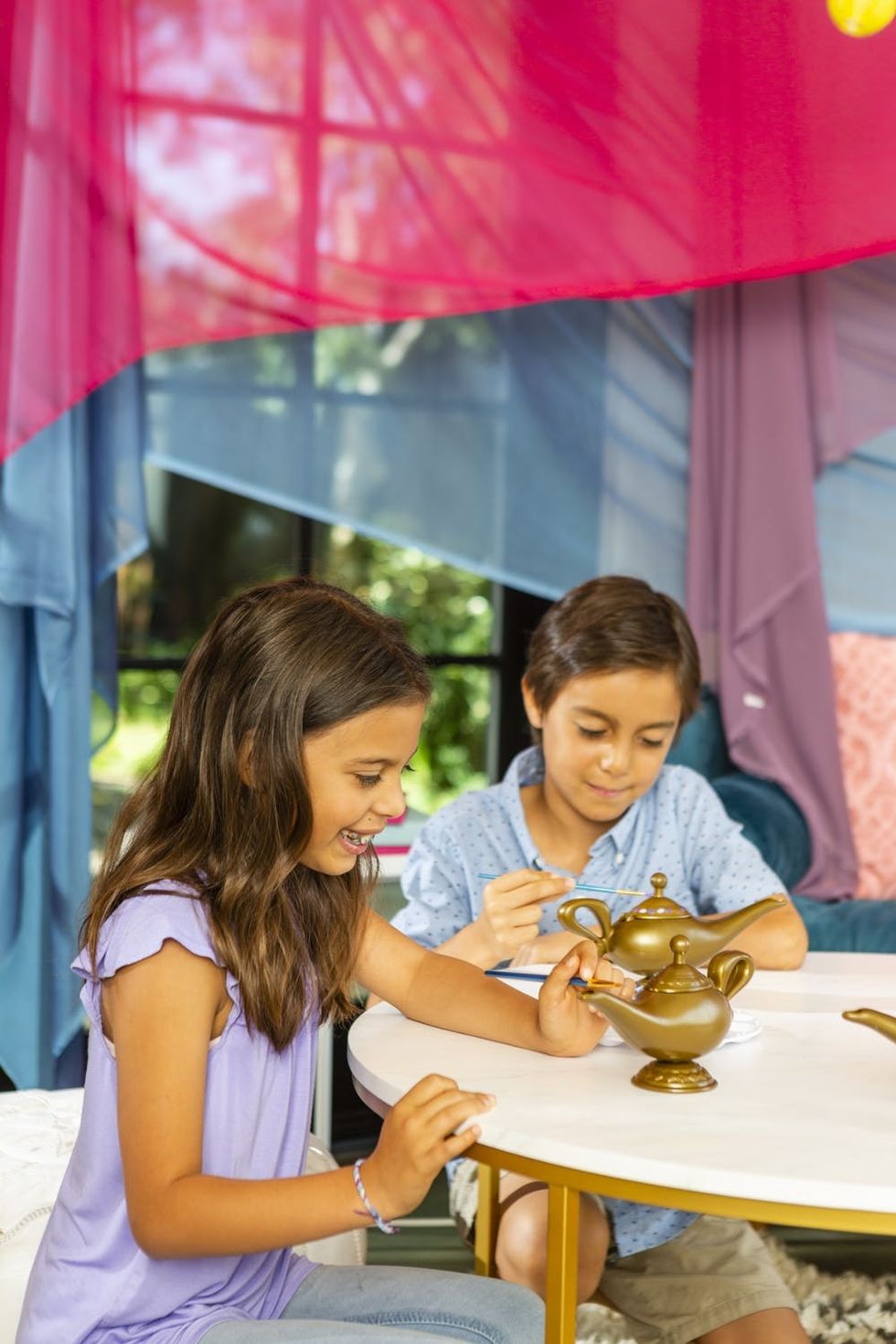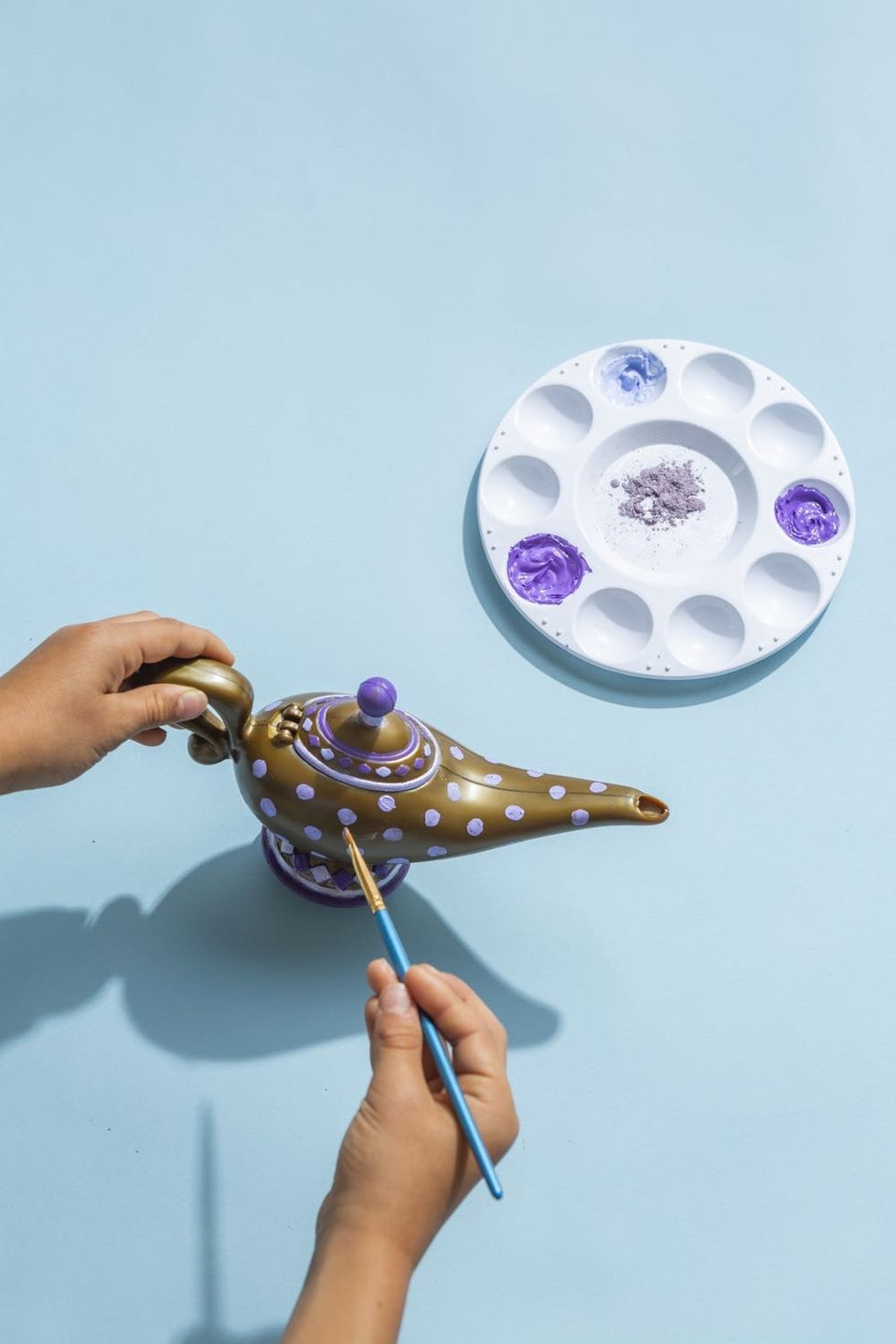 Paint Your Own Magic Lamp. The iconic wishing lamp makes the perfect canvas for kids to paint their own creations. Set up a DIY painting station and let them create some magic! Stars, flowers, polka dots, even their initials are a few ideas (don't forget the glitter, or maybe forget the glitter? wink). When they're done, let them make their own wishes with a playful rub.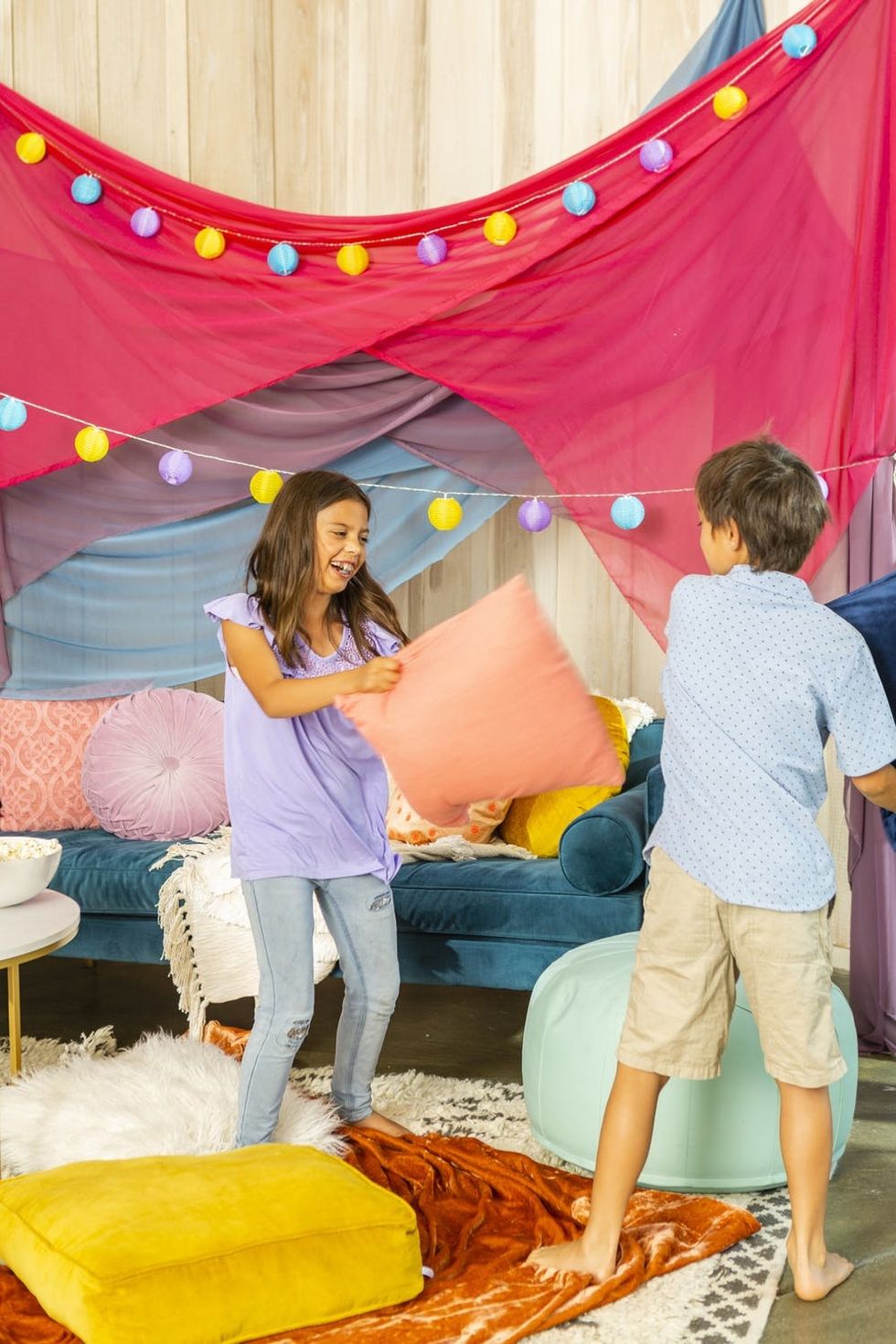 Play Some Oscar-Winning Tunes. The original Aladdin soundtrack had us belting out "A Whole New World" in all its Oscar-winning glory with absolutely NO shame. Get the movie night party going with an Aladdin-inspired playlist while you have QT with your crew. Pillow fights optional!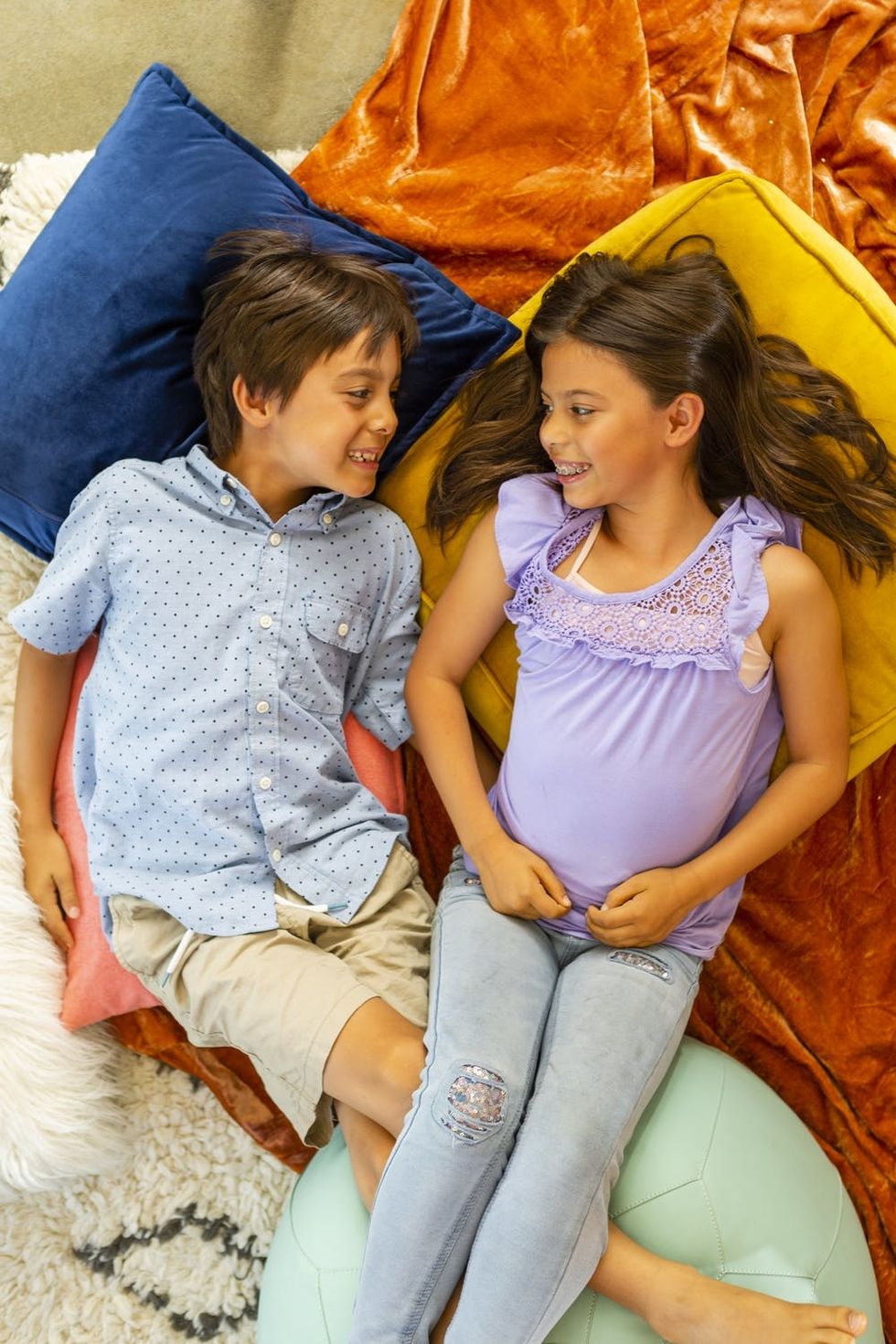 Magical carpet rides return in Disney's highly awaited remake of Aladdin in live action and boy it doesn't disappoint. The new film stars Will Smith as the charismatic genie and — if you haven't already seen it in theaters — is a feast-for-the-eyes fantasy: brilliant color and costumes with a fresh take on our favorite characters IRL. We were totally digging the female-empowered plot twist too. Give this inspired DIY and dish a go before it's lights, camera, Aladdin-action.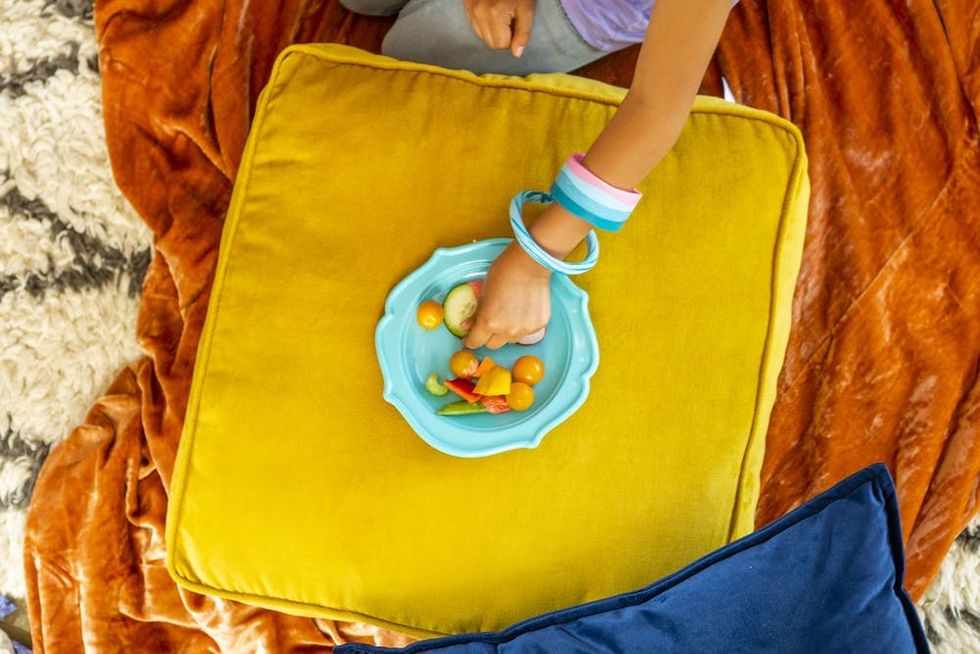 Make Jasmine-Inspired Bangles. We were so coveting Jasmine's royal bling throughout the film that we wanted to play it up with our kiddos. Modeling clay is such a fun way for kids (grownups too) to show their creativity. Bangles are super easy for kids of all ages to make and wear and the baking element adds an extra dose of crafty excitement.
Here's a pretty simple how-to:
None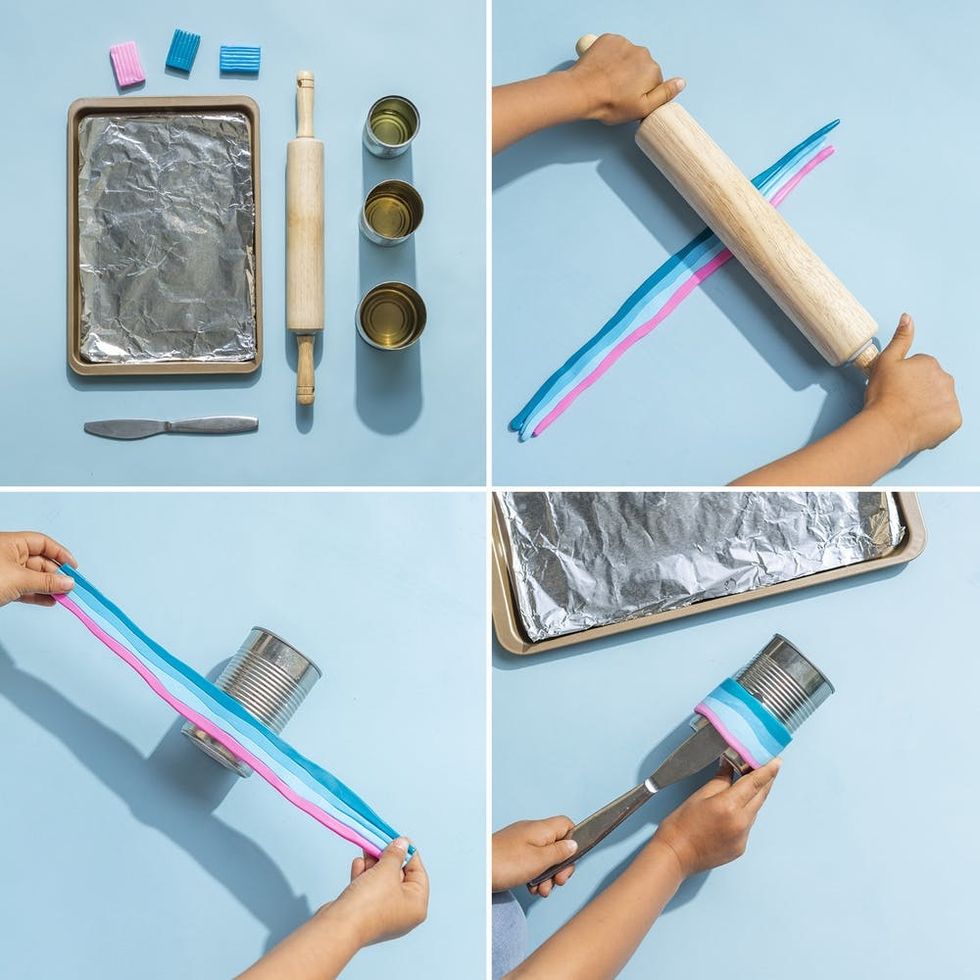 Make them cuff-like or round (or both!) for instant arm candy.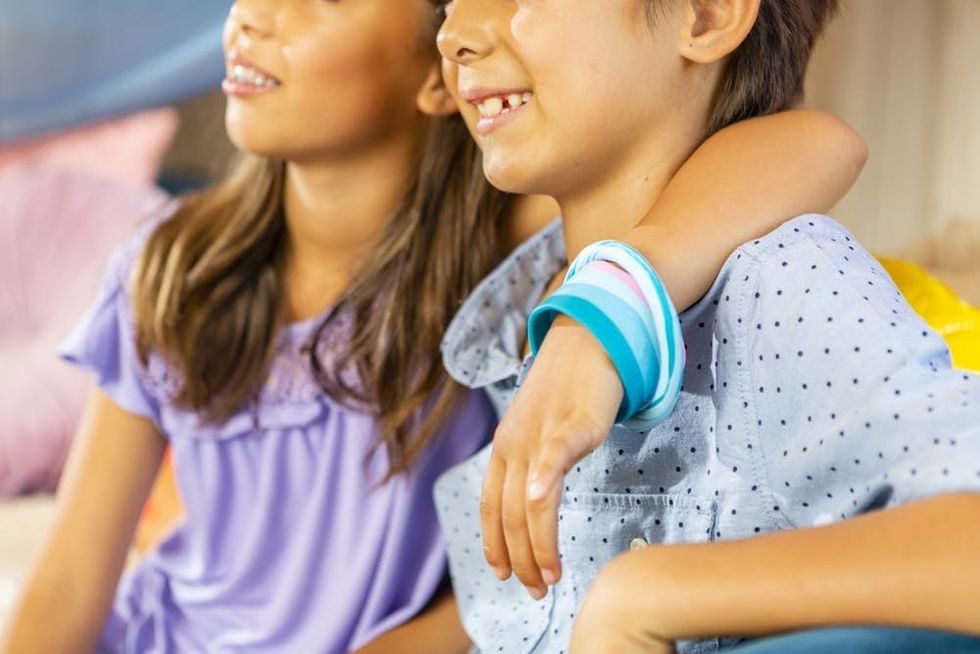 Serve a rainbow of healthy snacks. We are always looking for ways to sneak in extra veggies into the day and a hummus dipping tray — inspired by the explosion of color in the new live-action film — does the trick. Mix beet juice into the hummus to add an unexpected pop of pink! Pro tip: Kids love anything on a kabob stick if you're up for grilling the veggie snacks too.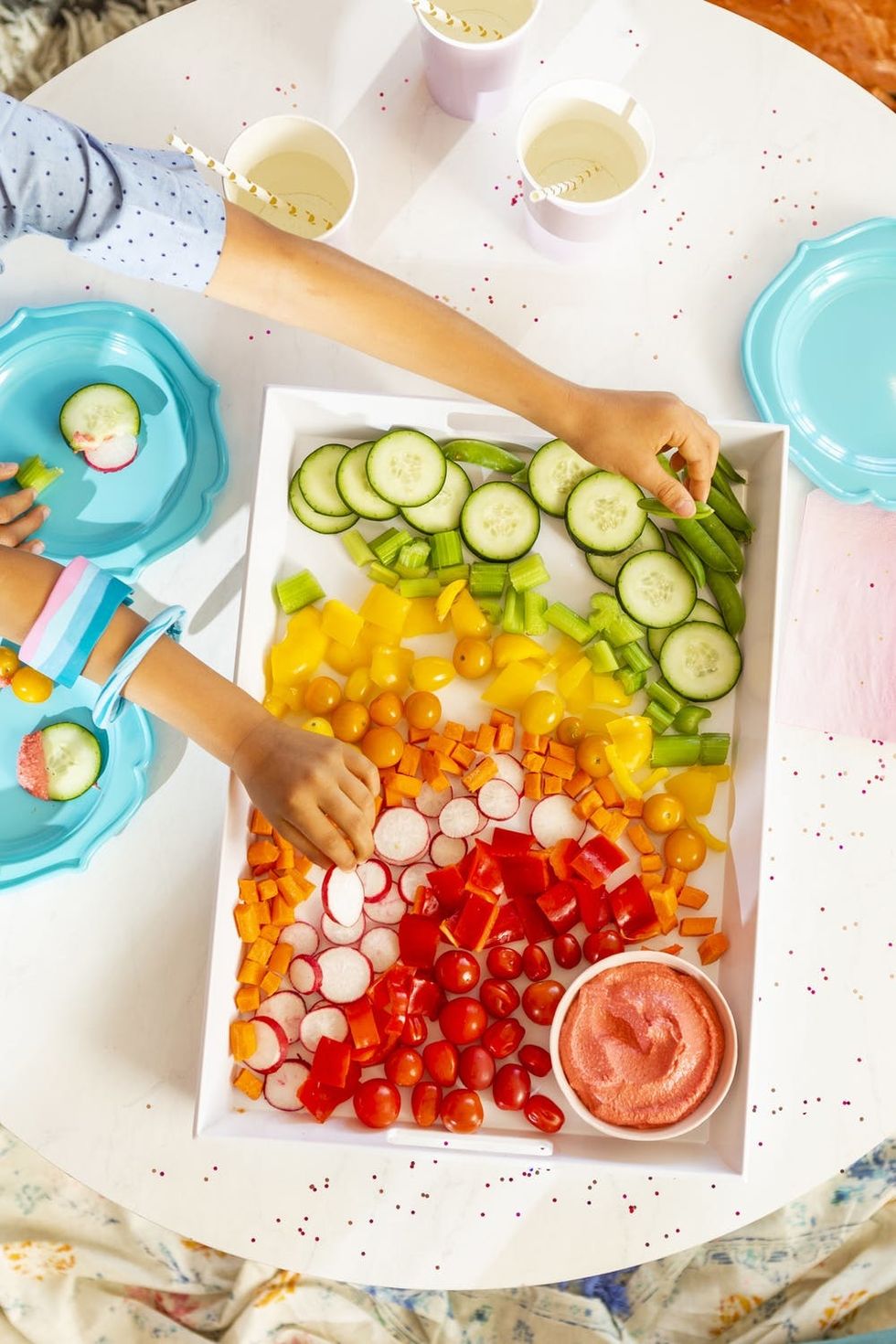 What we love most about the story of Aladdin — other than the adventure, the music, the LOL zingers and diverse cast (should we go on?) — is the timeless lesson to stay true to your authentic self. It's for sure one wish we grant for our kiddos as they travel in life.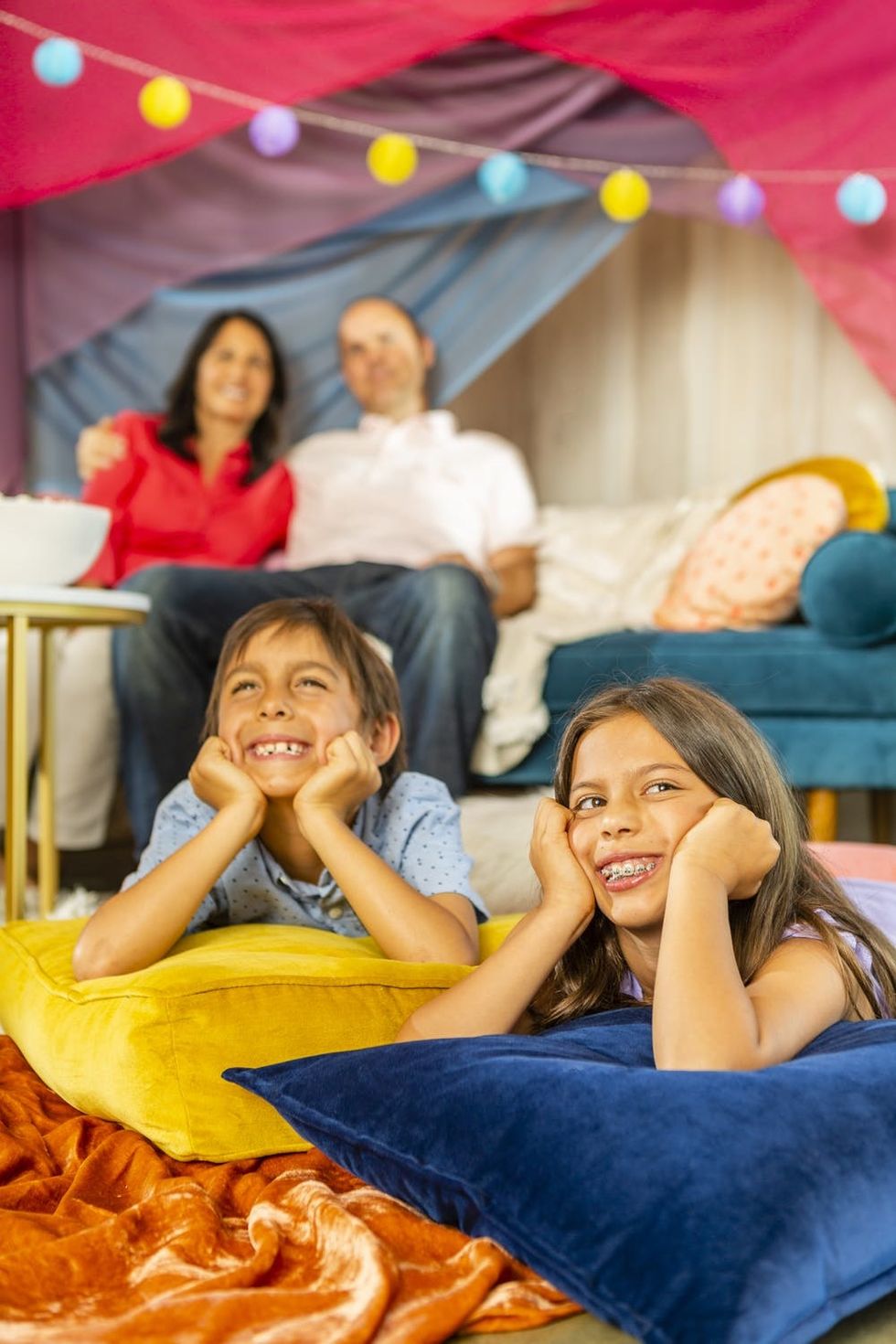 Disney's Aladdin really has something for everyone and makes for a super-fun family movie night, slumber or birthday party too. Look for the Aladdin signature edition of the animated classic and the new live-action adventure, available now on Digital, and on Blu-ray Sept. 10. Relive the magic and (check!) add them to your Disney movie collection.
B+C Studios in partnership with Disney.
Author + Creative Lead: Theresa Gonzalez
Photographer: Brittany Griffin
Styling: Kayla Haykin
Models: Gina and Adam Cockburn with twins Cailyn and Shane
Hair + Makeup: Eliza Veal