Aly Raisman Is Putting Her Twitter Feud With Gabby Douglas to Bed With a Powerful Show of Support
Nov 23, 2017
USA Gymnastics has had a very tumultuous year. In July, the team's volunteer doctor of 30 years, Larry Nassar, pled guilty of multiple child pornography charges, exposing a tangled web of sexual assault that has since unraveled with US Olympians McKayla Maroney, Aly Raisman, and Gabby Douglas all coming forward to share their personal stories — though not without some controversy between the two latter parties. Now, Raisman and Douglas, who have been sparring on social media over a remark Douglas made on the issue at hand, are making amends, with Raisman showing her former teammate support online.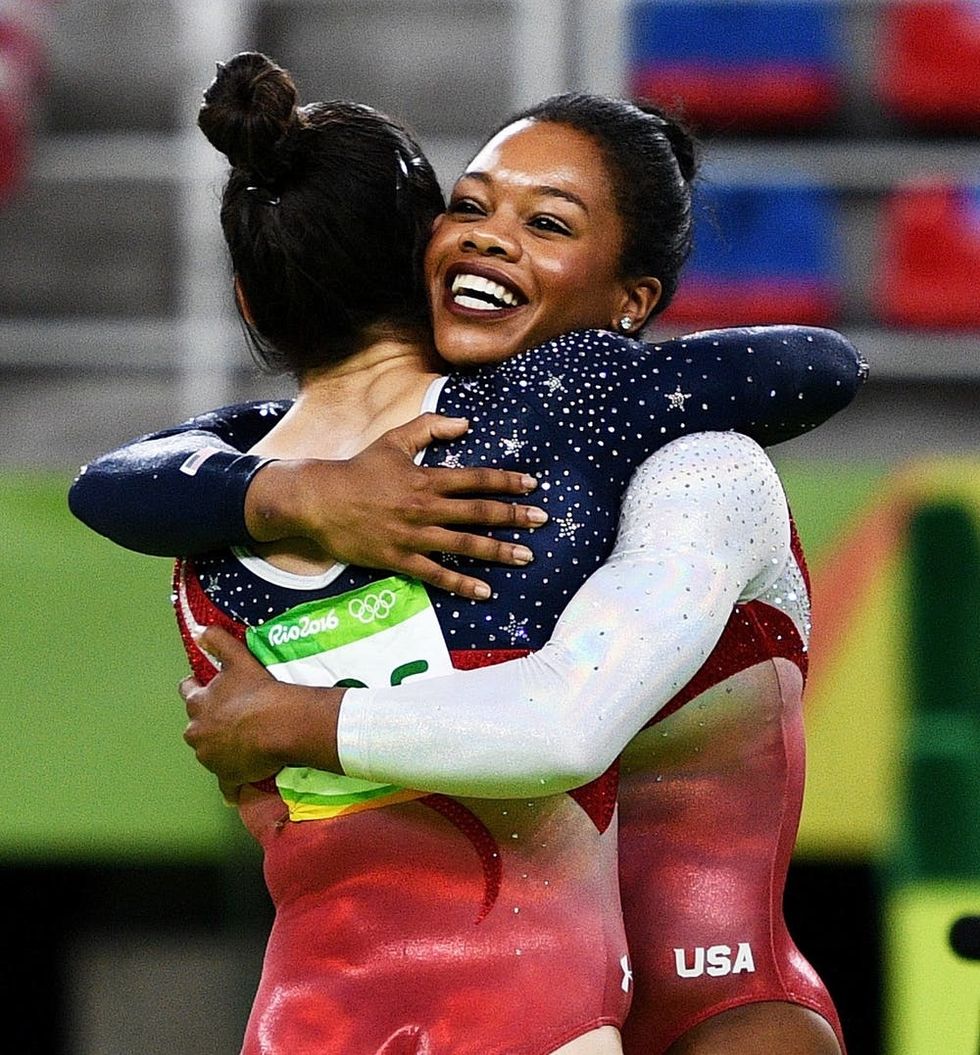 ---
Their feud initially began after Raisman took to social media to sound off against those who would victim-shame the women coming forward to speak out against their abusers, saying, "Just because a woman does a sexy photoshoot or wears a sexy outfit does not give a man the right to shame her or not believe her when she comes forward about sexual abuse."
We are all in this together. If we are going to create change I need all your help. pic.twitter.com/q9d12z0KHn

— Alexandra Raisman (@Aly_Raisman) November 17, 2017
Douglas responded via Twitter with a now-deleted comment that had many eyebrows raised, saying,"However it is our responsibility as women to dress modestly and be classy. Dressing in a provocative/sexual way entices the wrong crowd."
shocks me that I'm seeing this but it doesn't surprise me… honestly seeing this brings me to tears bc as your teammate I expected more from you & to support her. I support you Aly 💕 & all the other women out there!
STAY STRONG pic.twitter.com/CccTzhyPcb

— Simone Biles (@Simone_Biles) November 17, 2017
When the girls' teammate, Simone Biles clapped back at Douglas, saying that she expected more of her, the latter clarified her comment, admitting that she, too, had been assaulted by the former doctor.
Raisman was quick to respond to the admission, speaking out with message that included three very important words that appeared to put the feud to rest: "I support you."
I applaud your bravery @gabrielledoug I support you.

— Alexandra Raisman (@Aly_Raisman) November 22, 2017
"I applaud your bravery @gabrielledoug I support you," she wrote.
Other fellow Olympians, including Dominique Moceanu and the sport's official governing body, USA Gymnastics, also showed support for the athlete, thanking her for coming forward.
You have our family's support @gabrielledoug. Don't feel alone. No victim should.

— Dominique Moceanu (@Dmoceanu) November 22, 2017
Maroney, Raisman, and Douglas are just three of the more than 130 women who have come forward to accuse their former doctor of sexual abuse. Nassar has plead guilty to multiple charges and will be sentenced in January 2018, for which he could receive up to 25 years in jail in addition to the life sentence he faces for July's charges.
What do you think about Aly's message of support? Tell us @BritandCo!
(Photos via David Ramos + Jason Kempin/Getty)
Kat Armstrong
Kat has been a writer, social media maven and mom for longer than she's willing to admit. She's also spent time in front of and behind the camera, interviewing celebs, politicians and acting as a producer for fashion and artistic photography shoots. When she isn't writing for various orgs and publications, she's hanging with her kids, husband and French Bulldog, Peter, in Toronto, Canada.
Current Events