How to Hack the New Naked Palette Using Drugstore Makeup
Jun 03, 2015
The latest craze in the beauty world is the soon-to-launch Urban Decay Naked Smoky Palette. Be still my beating, makeup artist's heart. If you know me and my DIY makeup tutorials, you know I swear by Urban Decay's Naked eyeshadow palettes as one of the pieces every makeup lover should have in their at-home arsenal. One look at the new palette and our heads are already spinning with which looks we can use it for but (gasp) we all have to wait until July 8 to get our hands on the real deal. Don't freak out — I have the solution, beauties! Using makeup you bought at your local drugstore, you can recreate the palette before it hits Sephora shelves. Here are the subs I found:
---
Drugstore Makeup to Hack the Next Naked Palette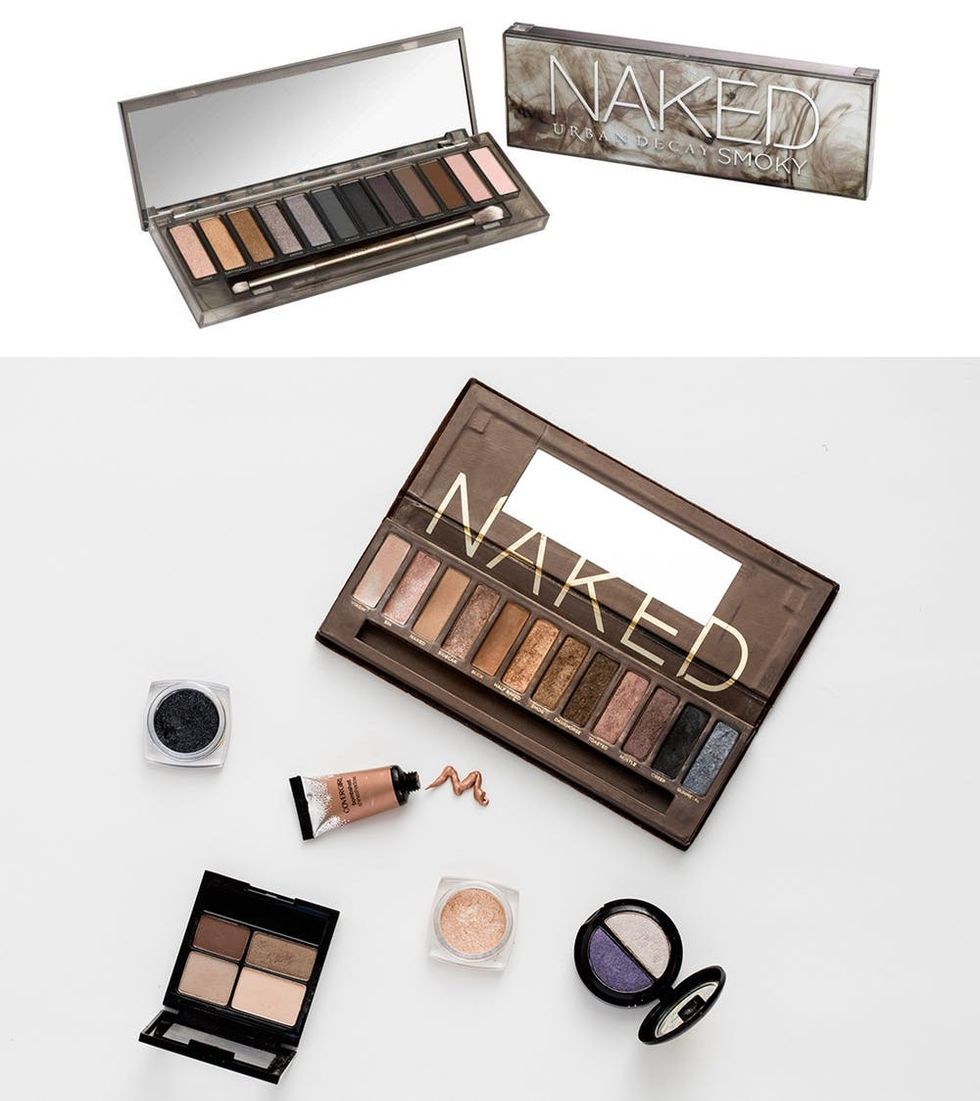 When you head to the drugstore, you know how overwhelming all of the products can be. Mind you they are much less expensive than your next-level makeup brands, but unless you know what you are looking for it can often be a bust when you purchase a product that does not deliver. Good thing for you I have tried A LOT of the goodies out first hand and can attest to the quality of the pigment in these finds.
– L'ORÉAL Infallible Eyeshadow in Eternal Black ($8)
+ This part's optional, but I also used the one and only original Naked Palette! Now let's rock some looks with your "new palette"!
Delicate Daytime Smokey Eye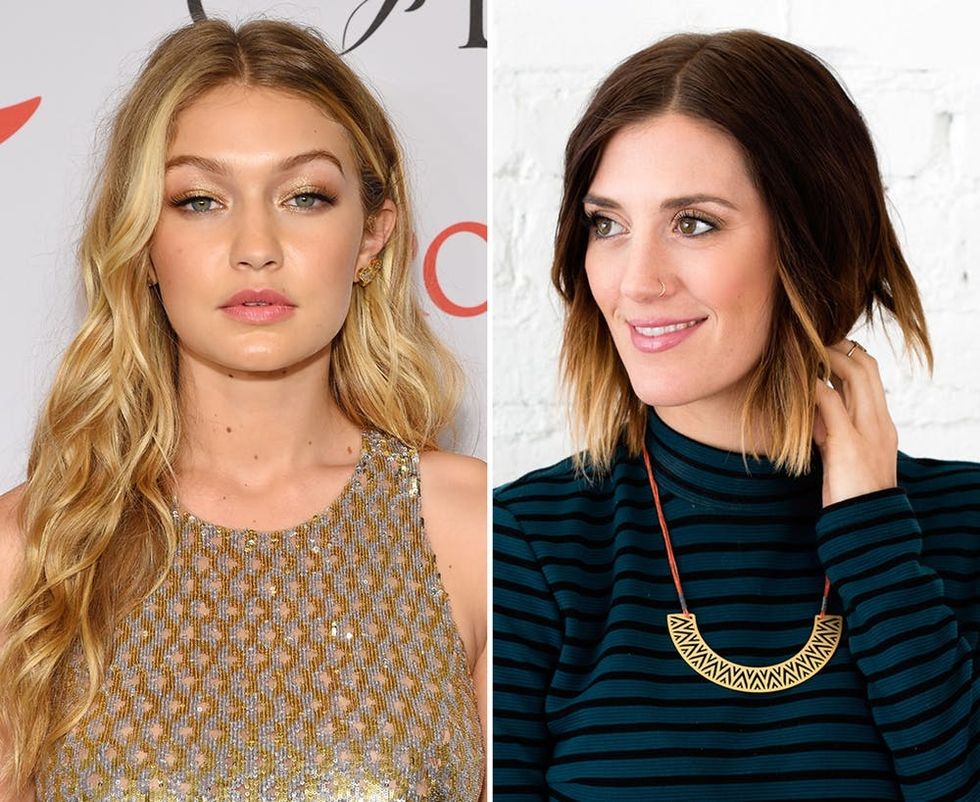 Ok, ladies! I personally stand for not making too many rules when it comes to wearing makeup. My beauty motto is: "if it makes you feel happy, do IT!" However, let's be real — there is a time and a place to rock a dramatic smokey eye and there is a time and place to reel it in a bit and keep it a little softer. For a new twist on a daytime smokey eye, I was totally inspired by Gigi Hadid's gorgeous golden shimmering smokey eye she flawlessly rocked at this years' CFDAs! (Also, THAT jumpsuit tho!)
Prep: Flawless Face + Mauve Lips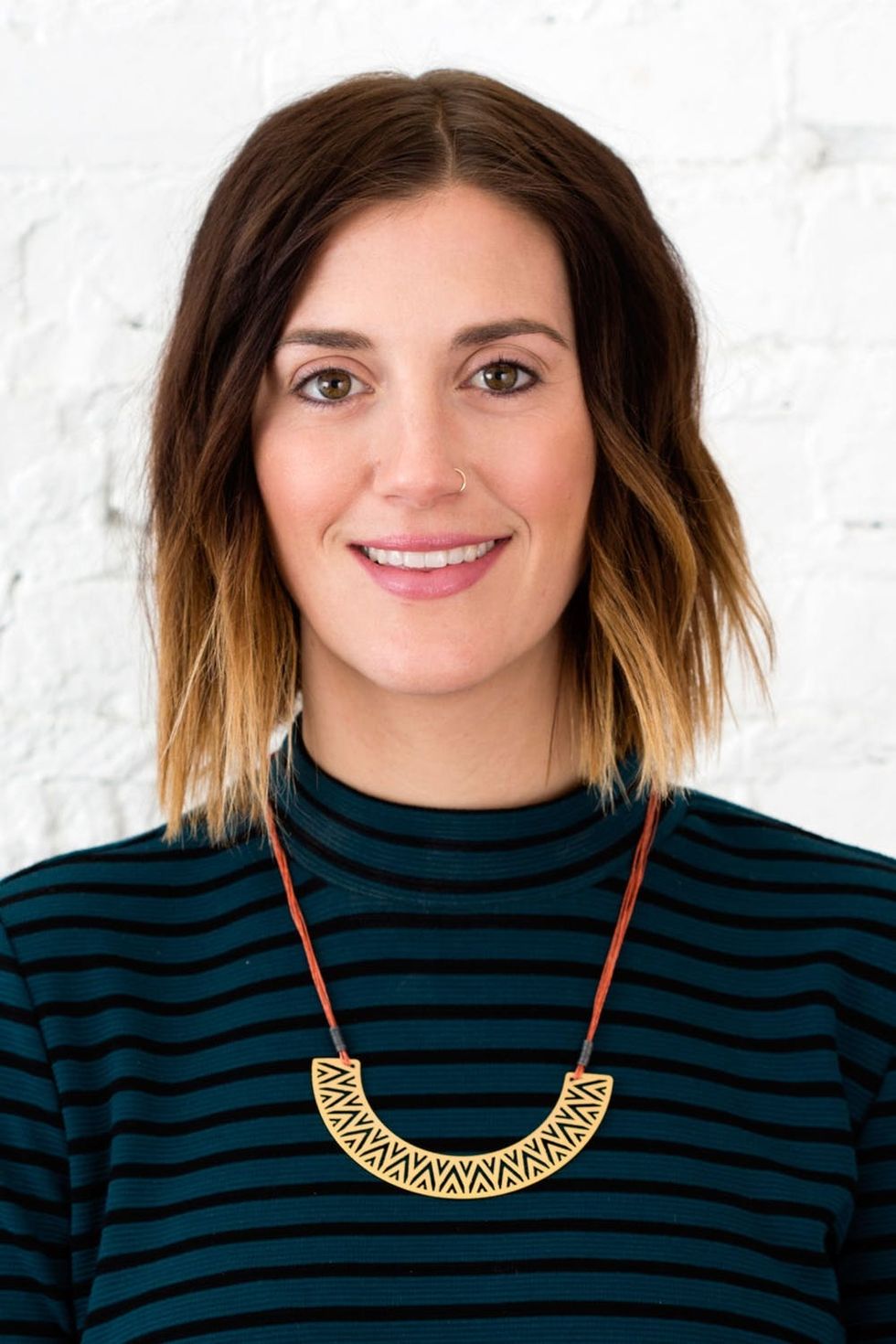 Get your base face on first! Here is a more in-depth tutorial on how to get your go-to flawless face base. Go a little heavier on your highlighter for this look as well. For your lips, use a mauve lipstick. I am using CoverGirl Outlast All Day Lipcolor in Blushed Mauve ($6). It is seriously my latest OBSESSION! This stuff lasts forever (coming from a gal that eats her lipstick off in five minutes normally).
Step 1: Highlight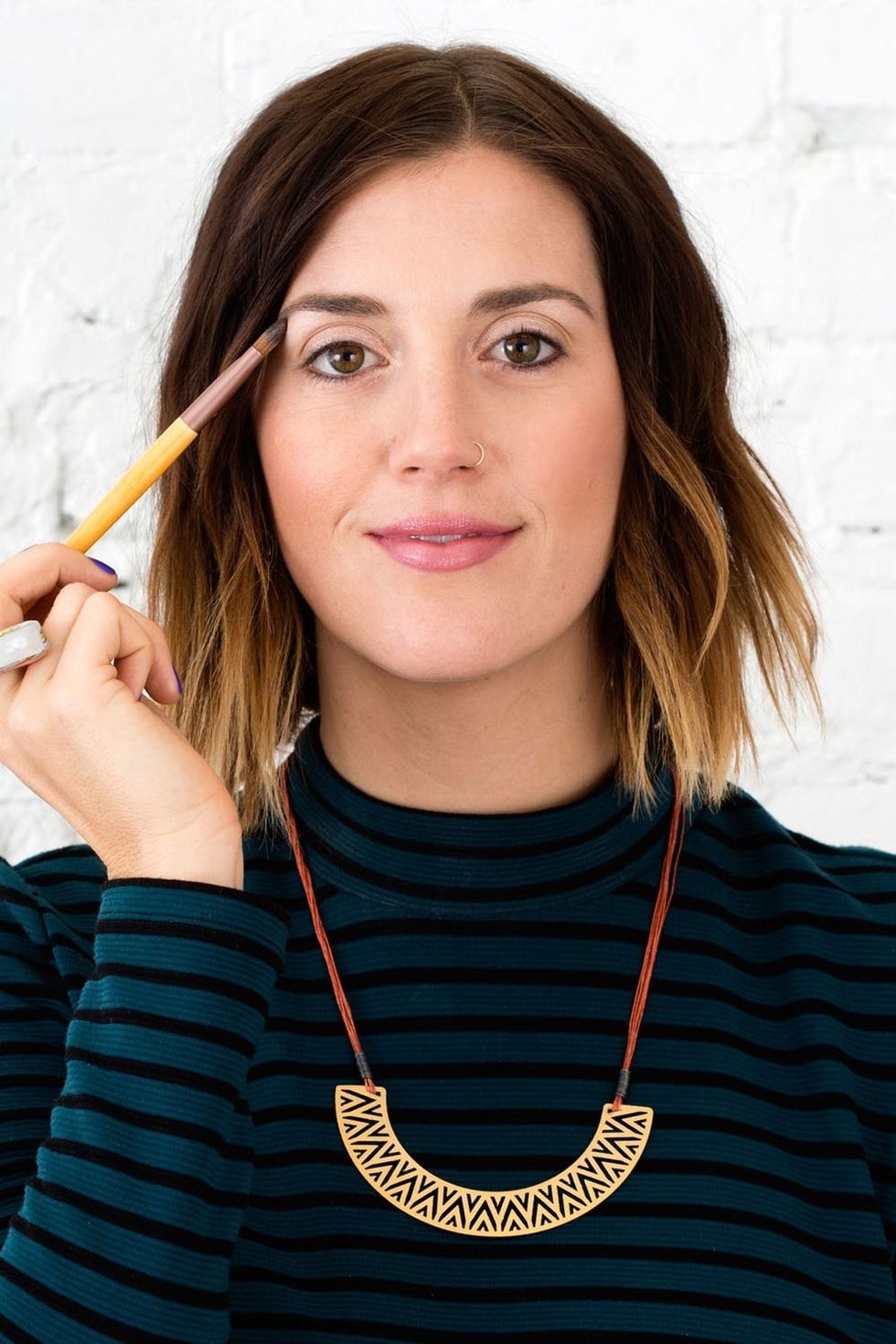 In the Naked Smoky Palette, there is a light cream shadow called High, the dupe I scooped is L'ORÉAL Infallible Eyeshadow In Iced Latte ($8). Use this on your brow bones, inside corners of your eyes on the top and the bottom, and on the inside to the mid portion of your eyelids. Another shimmery cream will do, but this brand has high pigments for a drugstore buy so I would recommend "splurging" on a couple go-to shades.
Step 2: Contour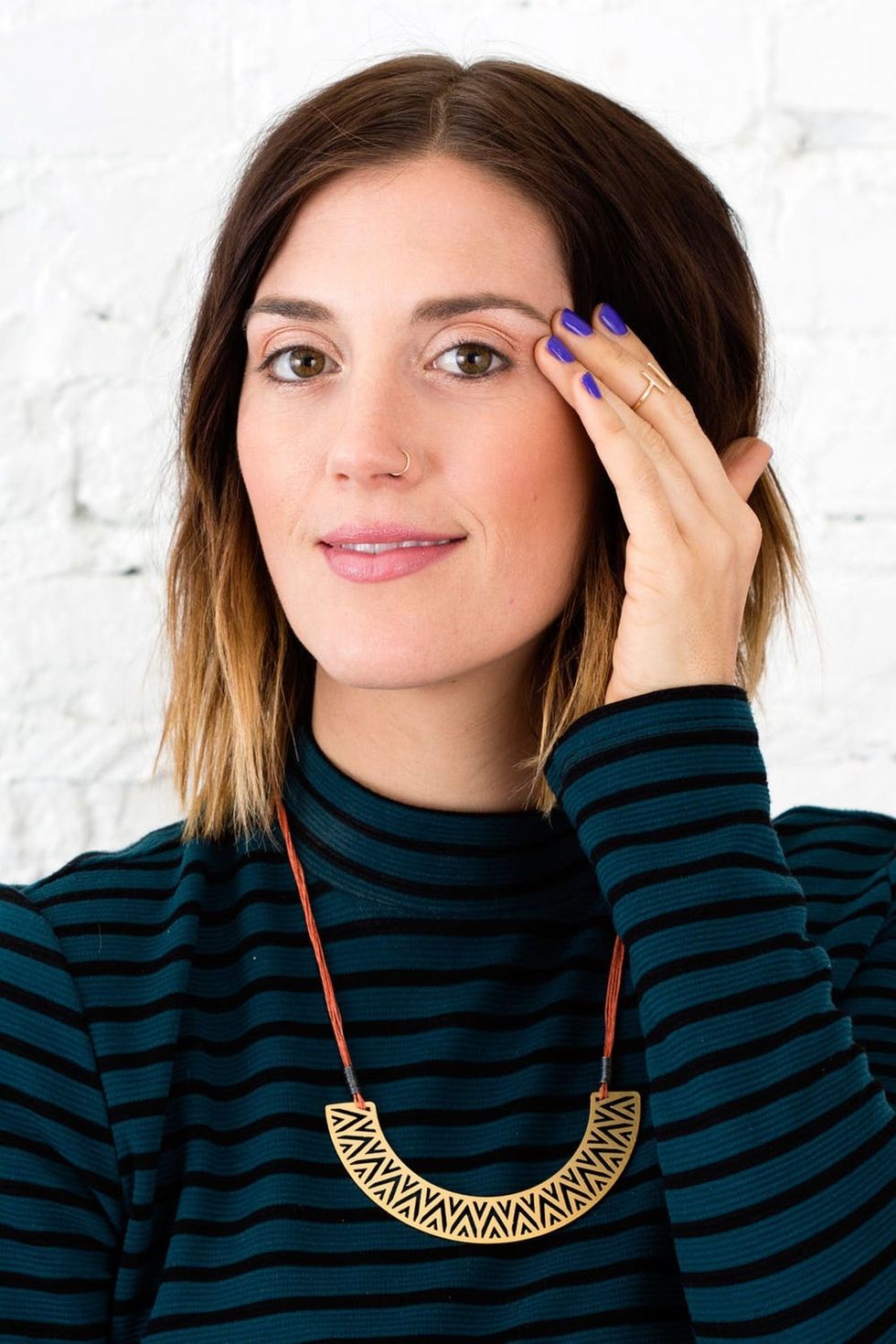 Now we are trying to recreate that bronzed shimmering shadow Radar by using CoverGirl Bombshell Shine Shadow in Copper Fling ($7). This is a cream shadow so it is easier to apply and blend by using your finger. Apply to the crease of your eyes and slightly up onto your brow bone.
Step 3: Deepen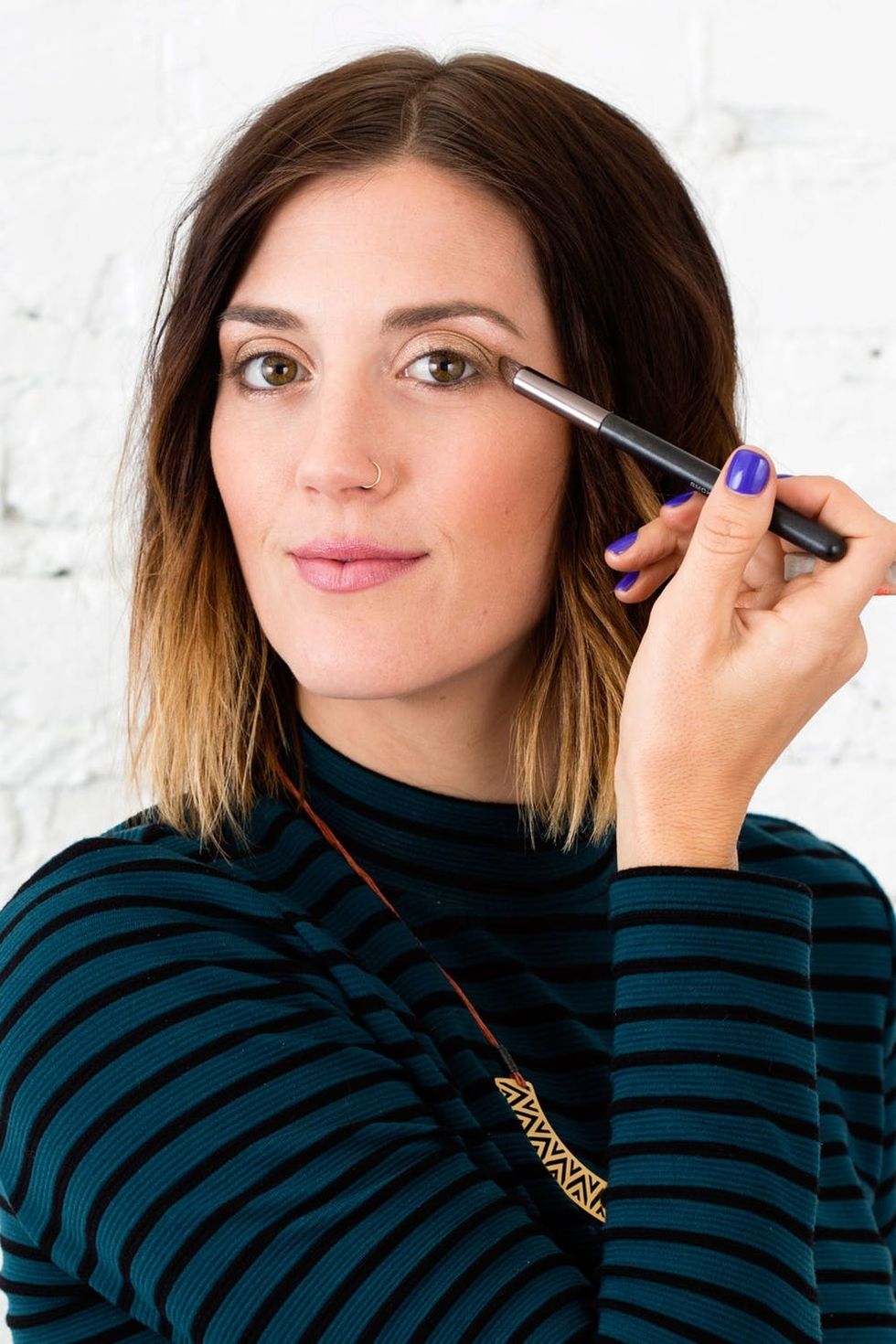 Now it is time to give a little extra pop of depth. Use Revlon Colorstay 16 Hour Eyemakeup Quad Addictive in Number Four ($6), which is a similar pigment to Whiskey from the Smoky Palette. I mixed it with Half Baked from the original Naked Palette, which resembles Dirtysweet from the Smoky Palette. Apply this to the outer corners and crease of your eyes to deepen that smokey effect in a very soft, subtle way.
Step 4: Final Touches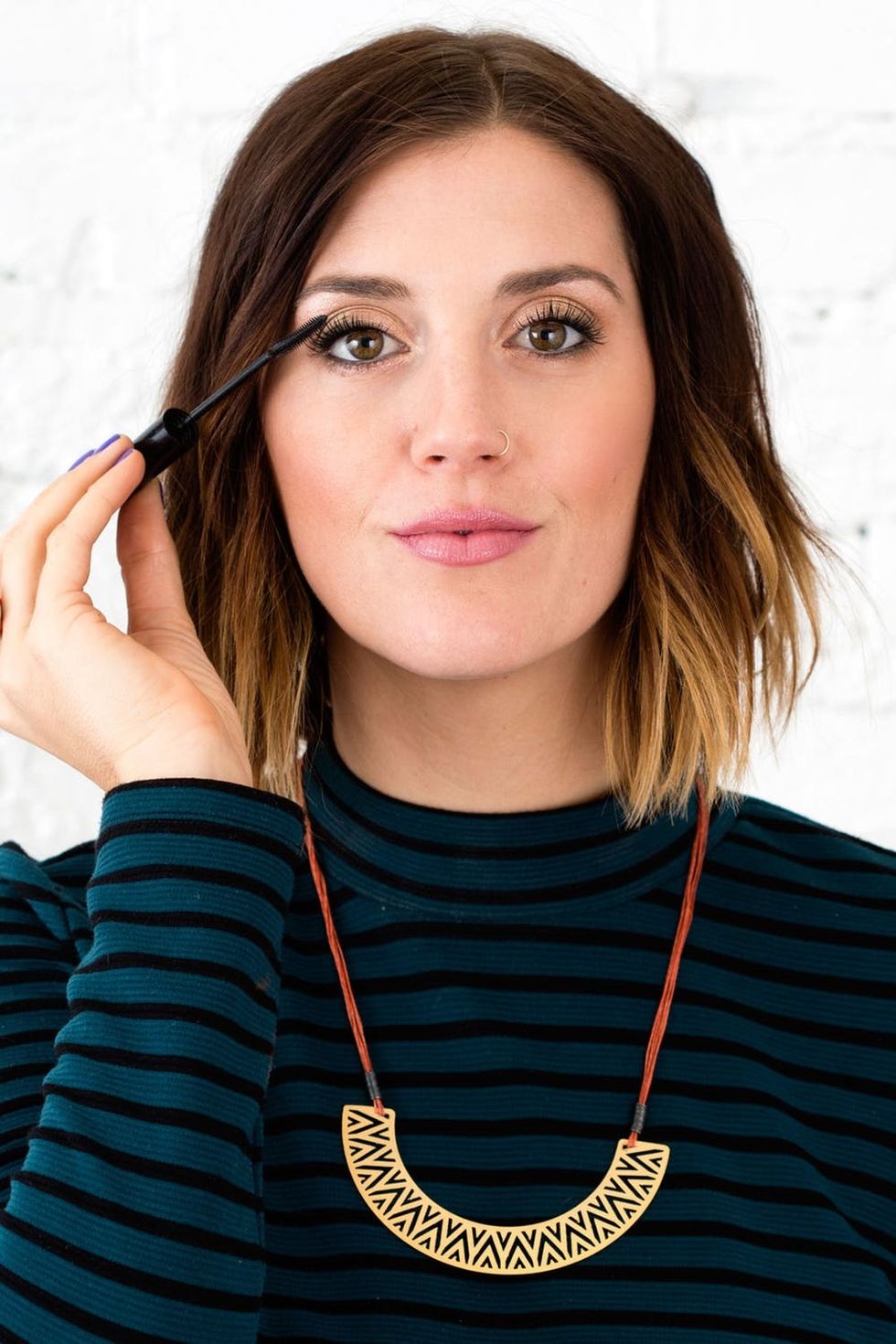 Tight line your top waterline with a black eyeliner and then apply a couple coats of your favorite mascara and you are ready to bat your bronzed beautiful eyes for any daytime occasion.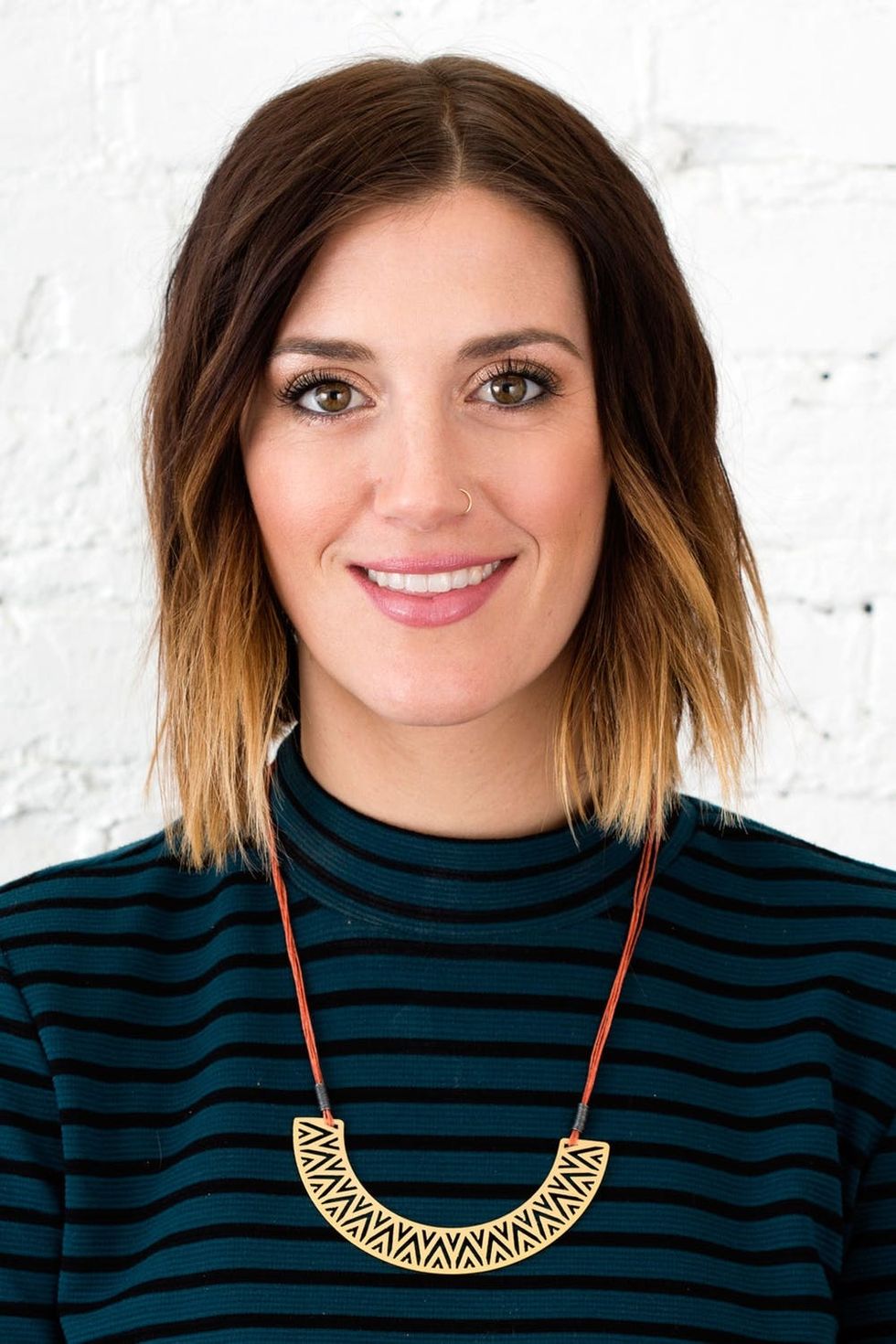 Evening Smoldering Smokey Eye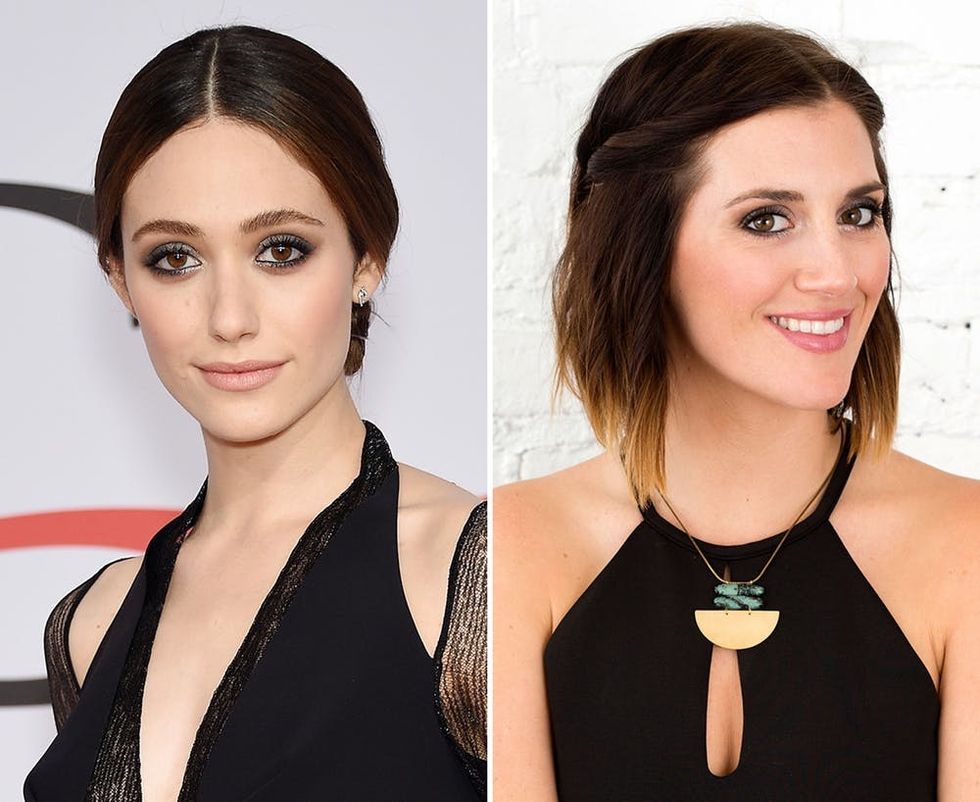 Now it is time to take our smokey eye game up a notch or two for nighttime! Emmy Rossum rocked the most gorgeous mixed metal smokey eye during the CFDA Awards and I was totally inspired to create a similar look using my new drugstore dupes!
Prep: Flawless Face + Mauve Lips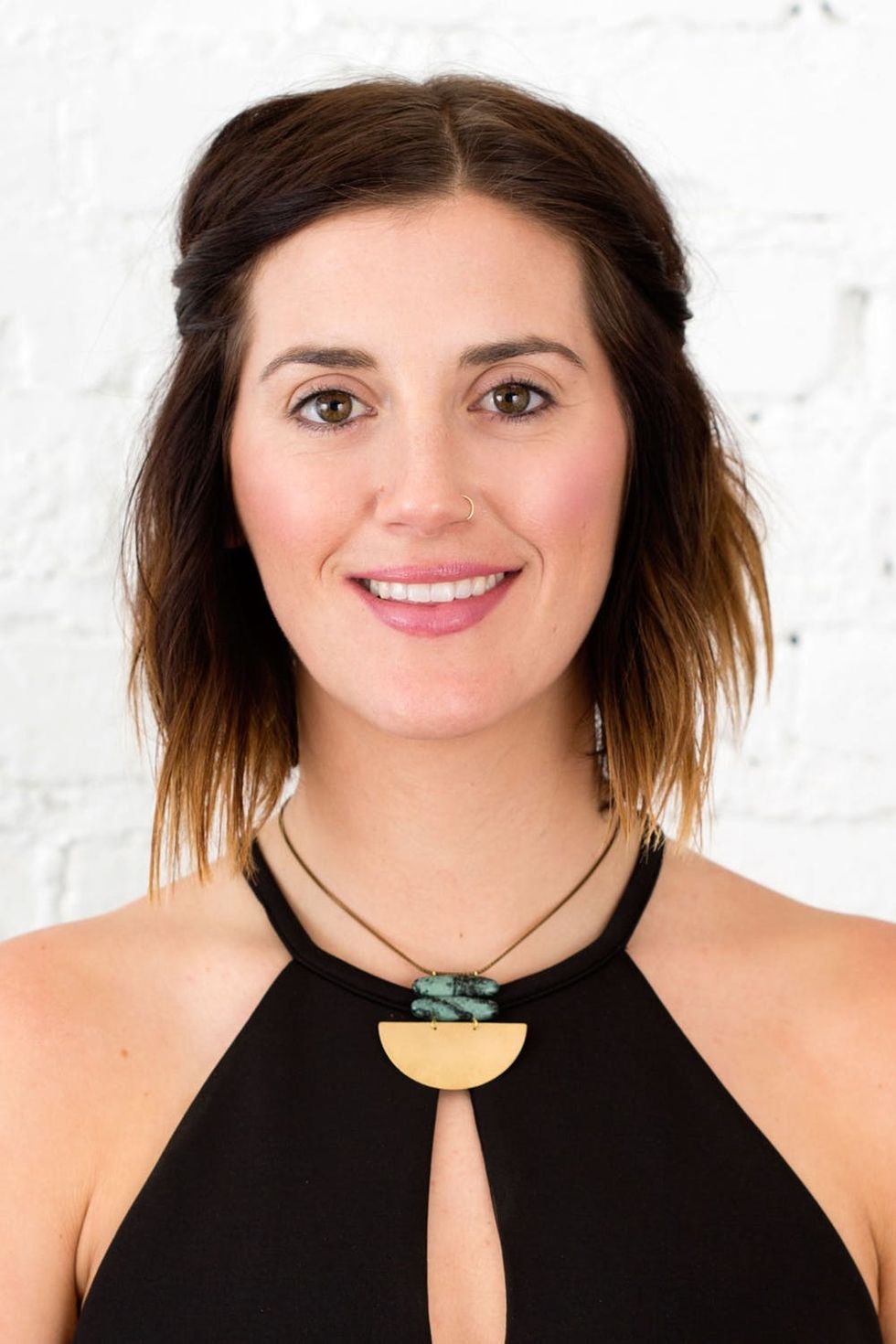 Keep it simple on your base face application! Yes, this is the same base as the last look, it is sort of a go to in my world. For the lips, you could go more nude to really copy Emmy's look, but I was just feelin this same mauve lipstick from the last look and decided to keep it going.
Step 1: Highlight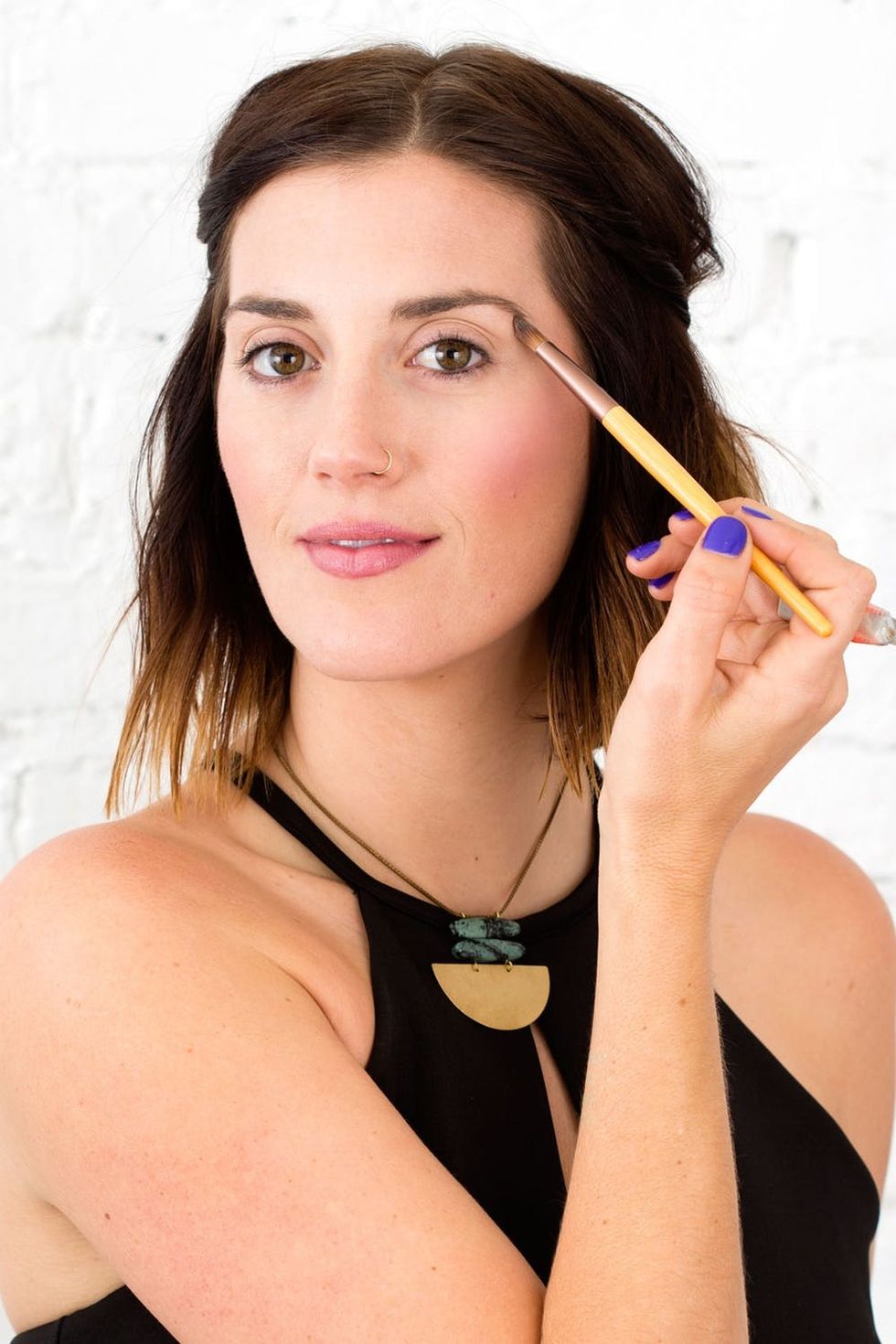 For your brow bones and inside corners of your eyes on this look, apply the number one cream matte shadow from the REVLON Colorstay 16 Hour Eyemakeup Quad Addictive ($6), which is similar to Thirteen in the Smoky Palette.
Step 2: Contour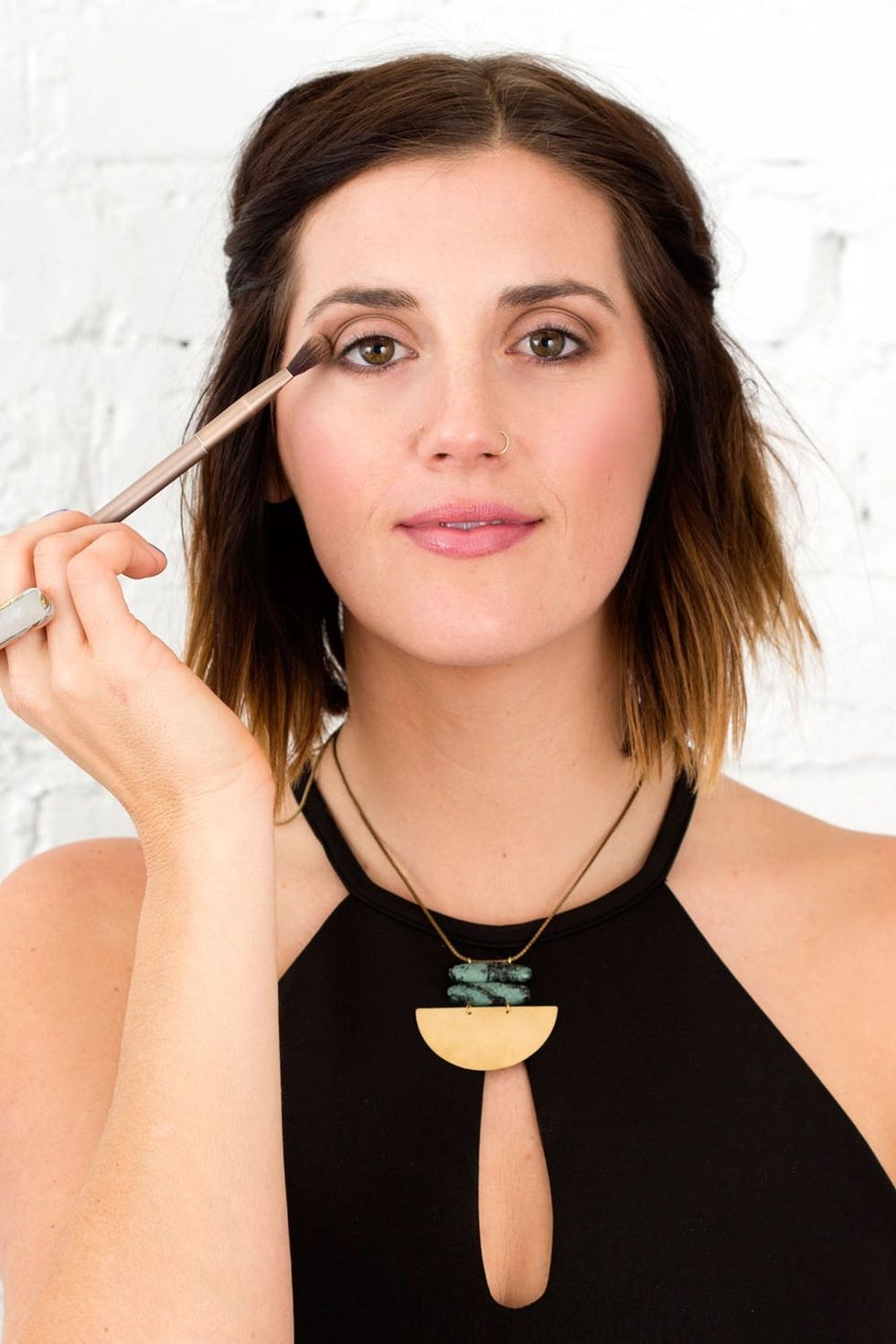 The first step to contouring this look is to get a deep brown shadow in your creases and underneath your lower lash line. Use number 4 from the Revlon Palette (mocking Whiskey from the Smoky Palette) to do this.
Step 3: Smokey Contour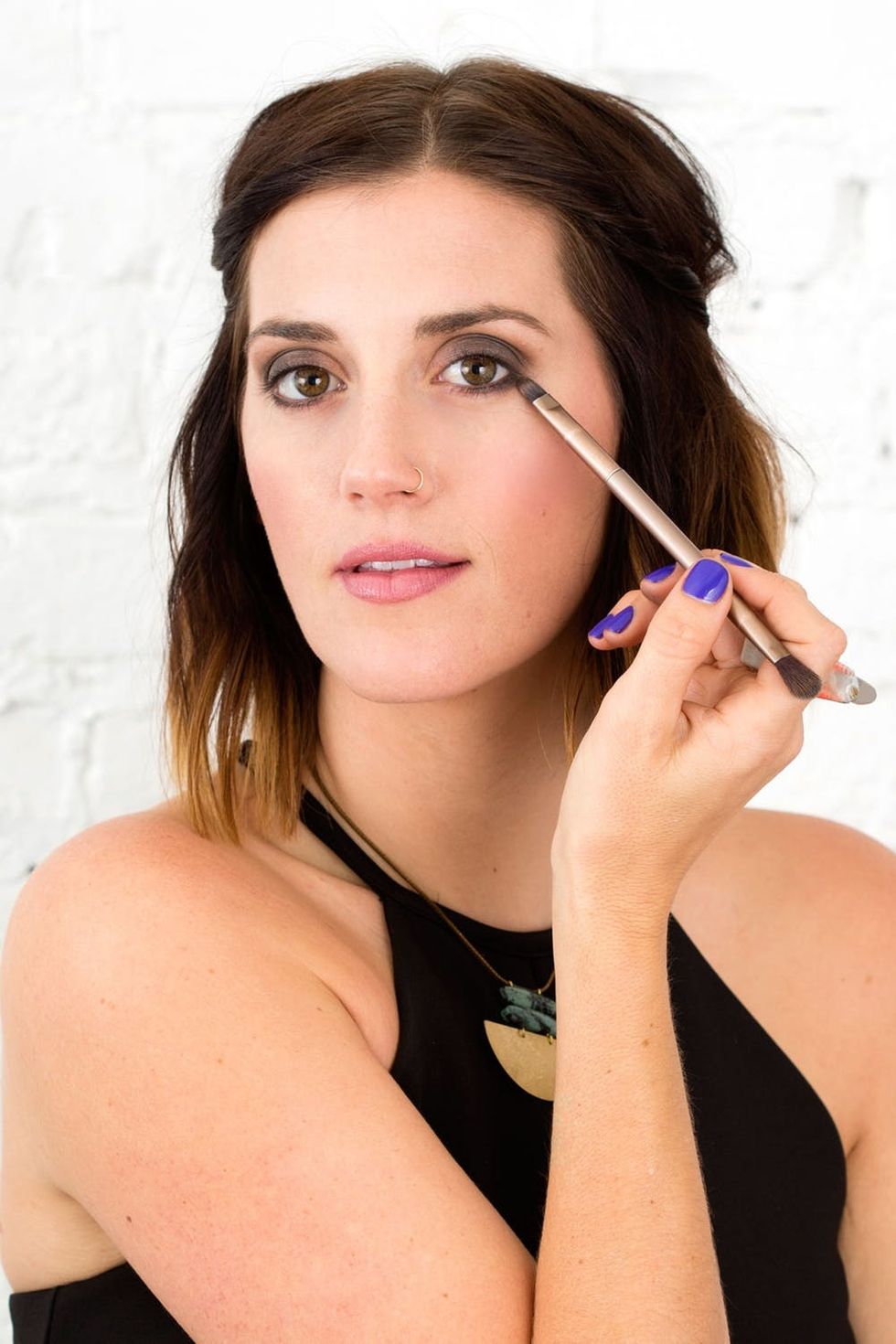 Now to really take it to the next level apply a shimmering black shadow like Black Market from the Smoky Palette, or your drugstore dupe L'ORÉAL Infallible Eyeshadow in Eternal Black ($8) to the creases of your eyes and along your lower lash line.
Step 4: Pop Of Silver Shimmer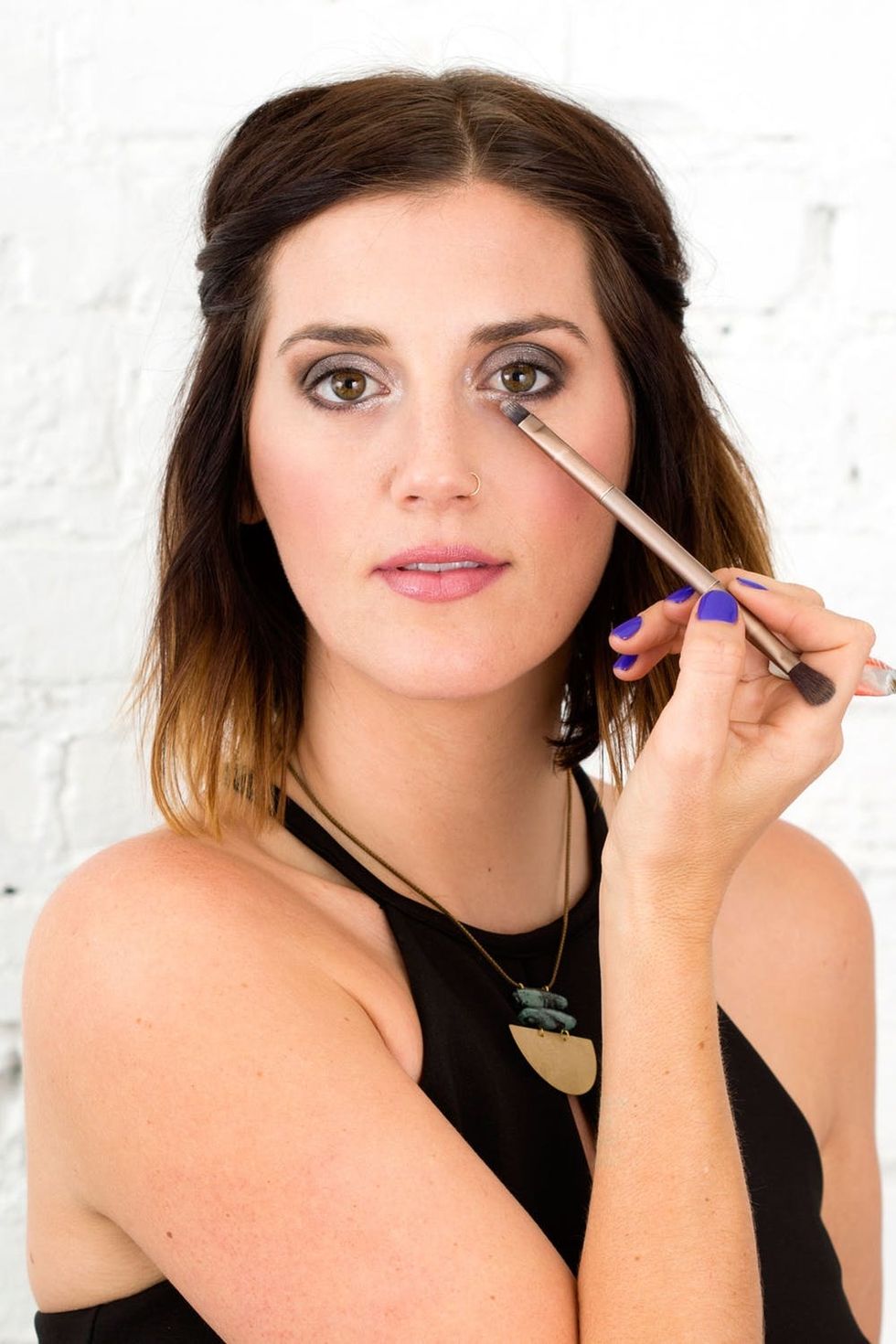 We have the bronze, the black and now it is time for that final metallic element of shimmering silver, just like Armor from the Smoky Palette. The dupe, the silver shadow in the L'ORÉAL Paris HiP Studio Secrets Professional Crystal Eye Shadow Duos in Charming ($5) to the inside corners of your eyes as well as slightly onto the inside of your eyelids blending over the smokey black shadow to get that gradient effect.
Step 5: Final Touches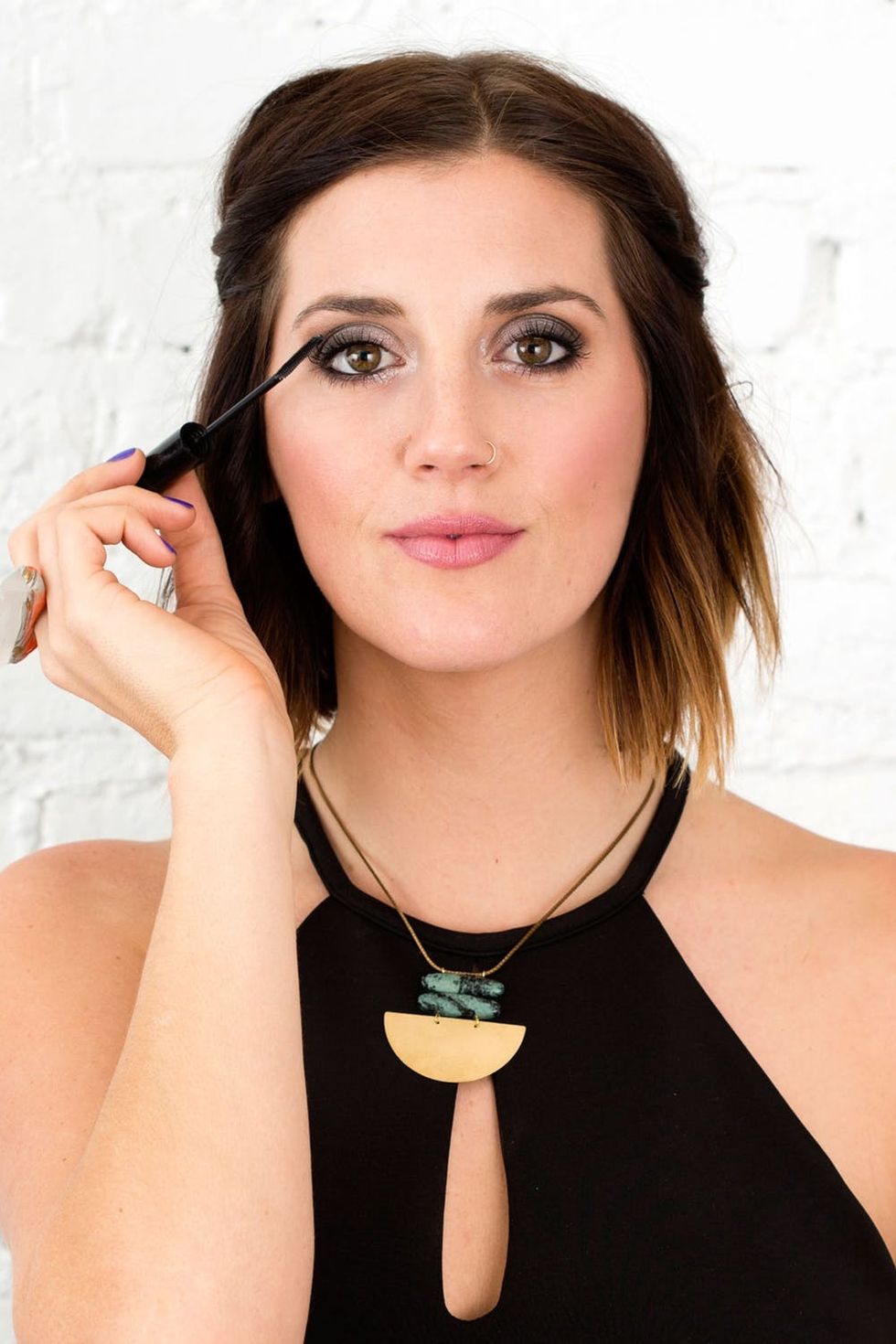 Apply a black eyeliner to the upper and lower lash line as well as inside both the upper and lower lash line for a more intense dimensional look.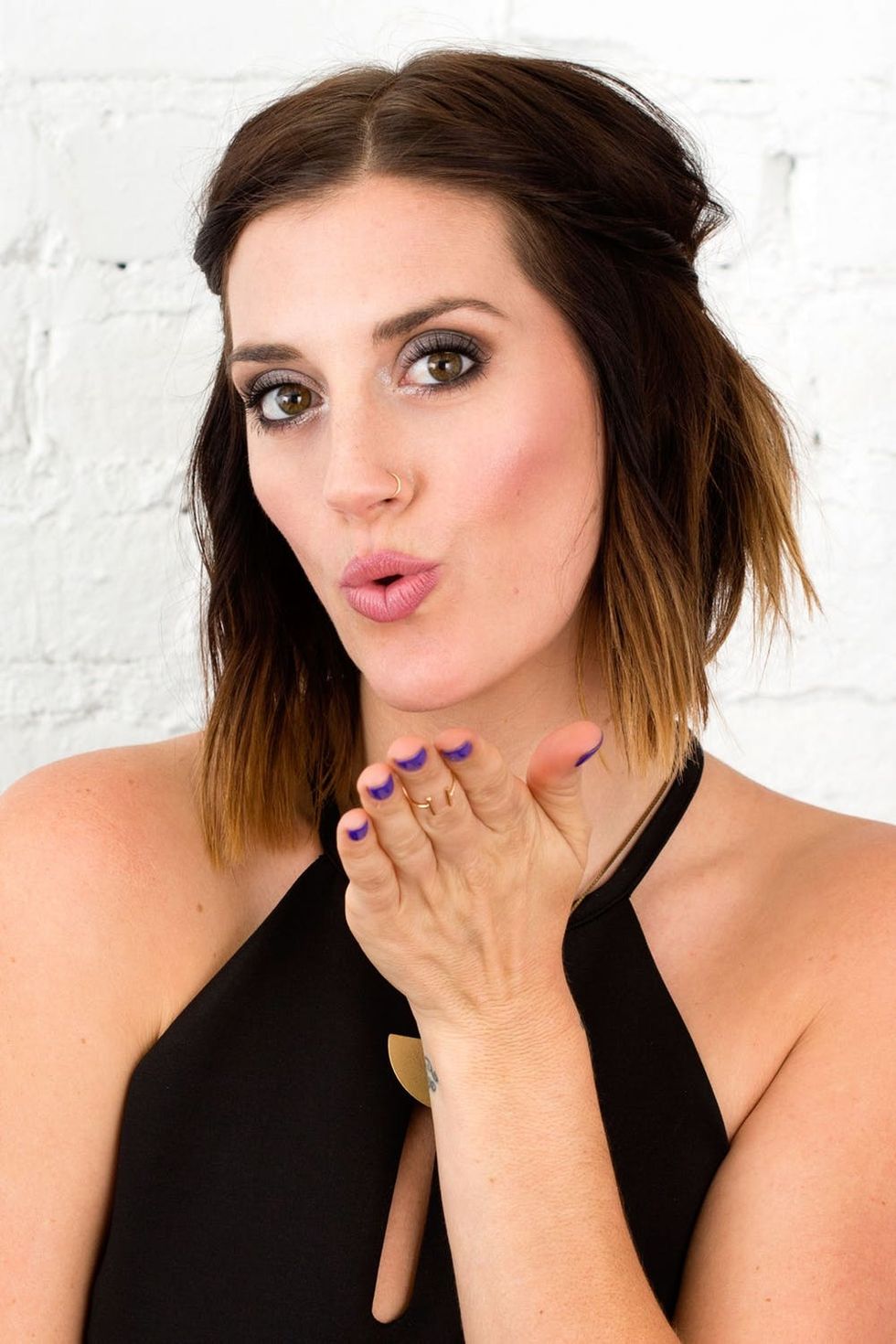 As much as I personally can't wait to get my hands on this palette (cue up the inspiration for hot new looks to share with you all!) at least there is always a way to fake it 'til you make it right?!
What other makeup brands or beauty looks do you want to see drugstore finds and looks for? Share in the comment section below and we could totally make it happen.
(Celeb photos via Larry Busacca + Dimitrios Kambouris/Getty)