The Best Care Package Gifts for Your Long-Distance Bestie
Mar 23, 2018
You can't always live one Uber ride away from your BFF. Jobs, love, and adventure scatter friends across the world, but you still want to let them know you're thinking of them. Sure, there are tons of great subscription boxes to gift, but sometimes you want to mail off a care package with a personal touch. Send these picks perfect for the cocktail lover, boss babe, workout queen, and baker, and it'll be (almost!) as good as being there.
---
Cocktail Hour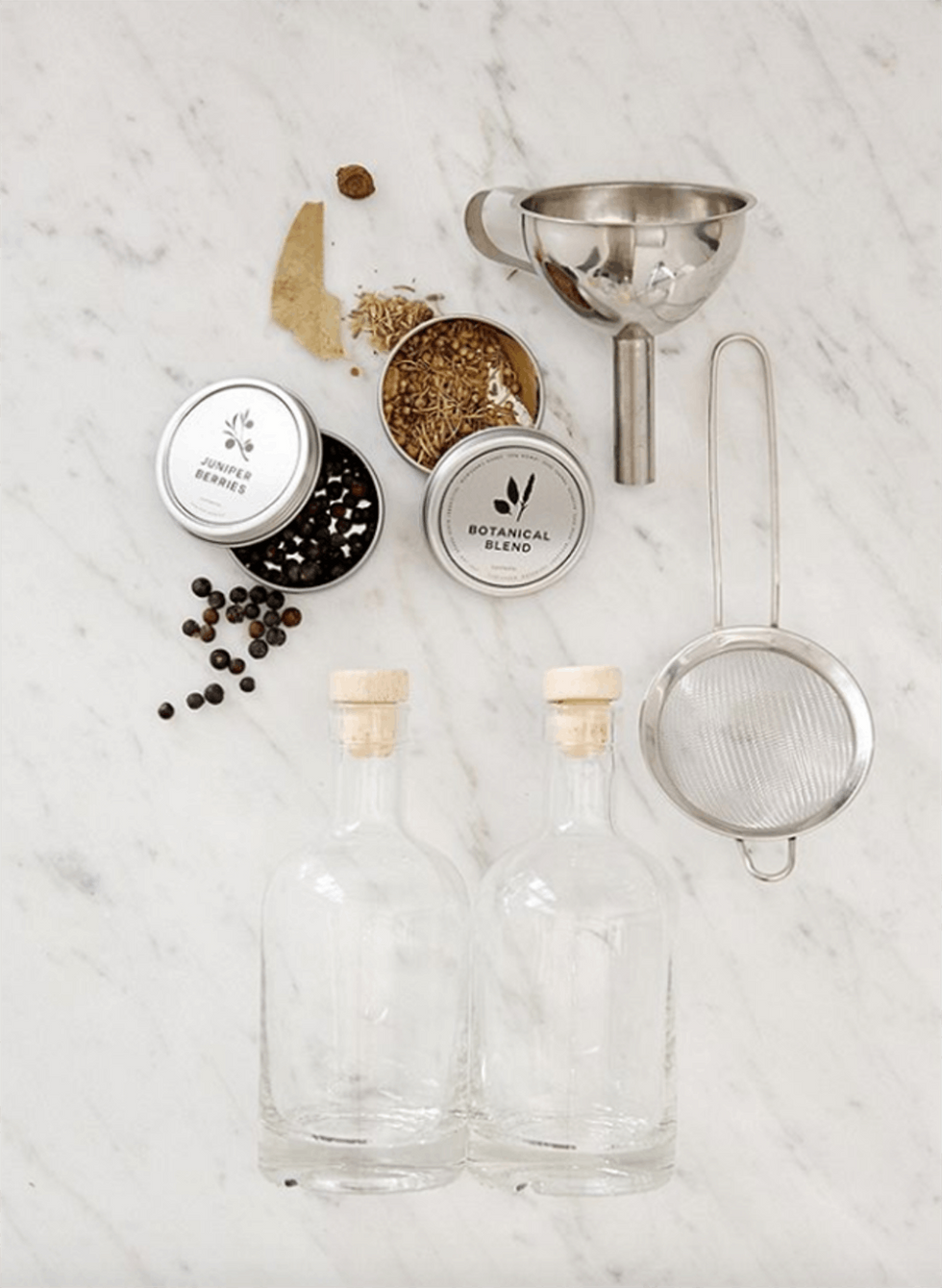 Can't share a G&T? This kit will let her infuse her own gin to toast the next time you come to visit.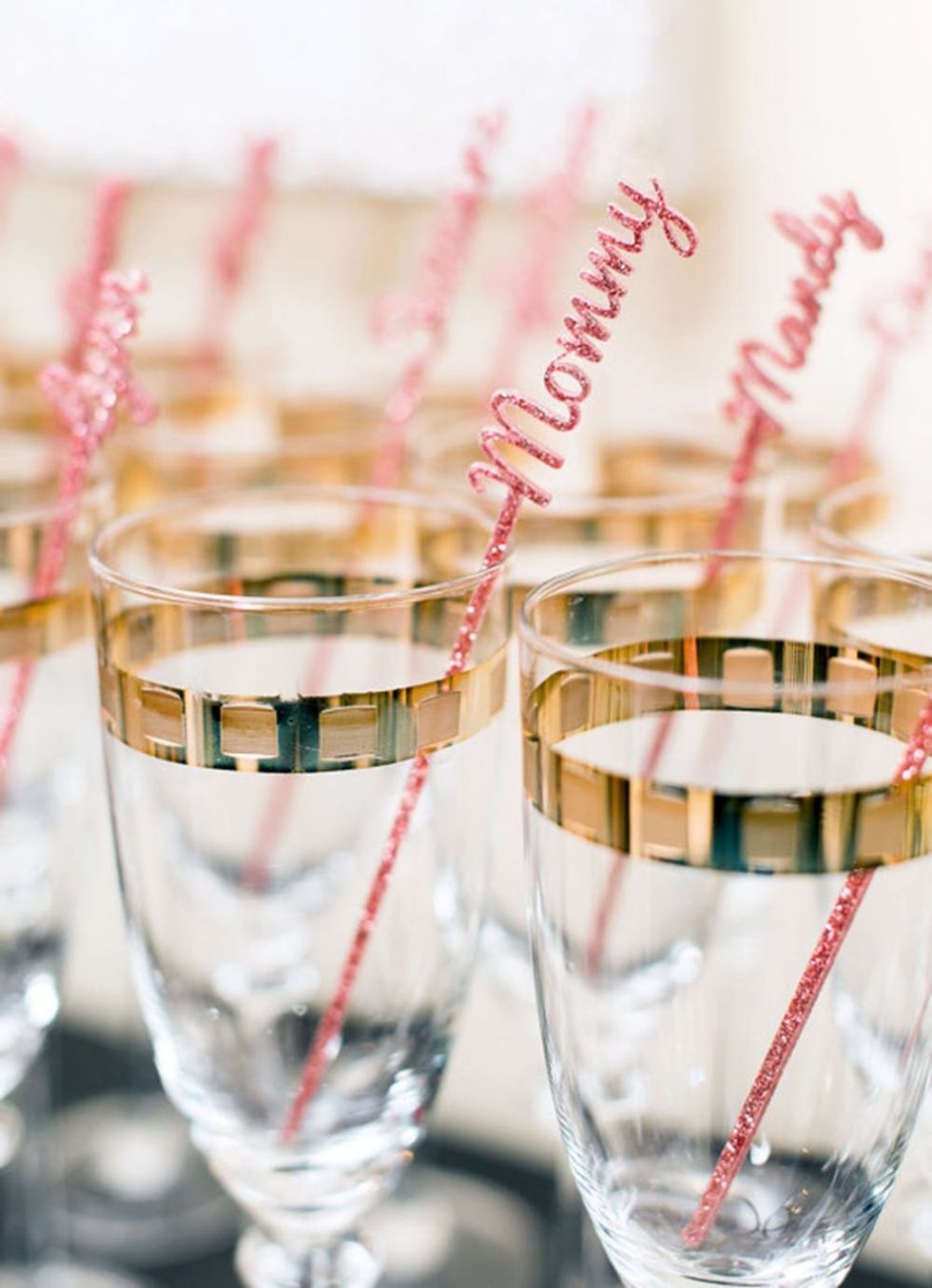 Custom swizzle sticks will let your fave mixologist put her own stamp on her creations.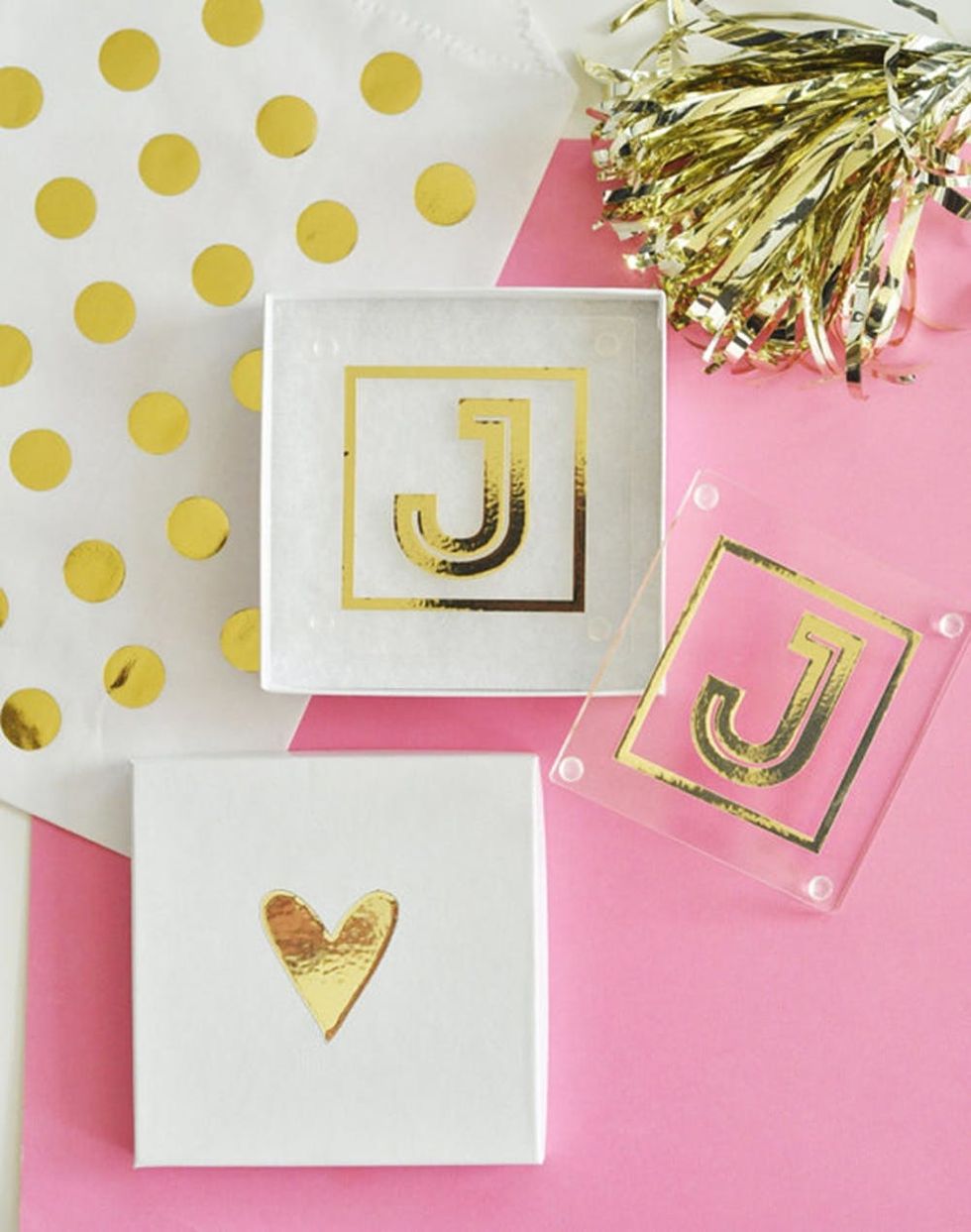 You can't go wrong with a monogram. Order in her initials, — or yours!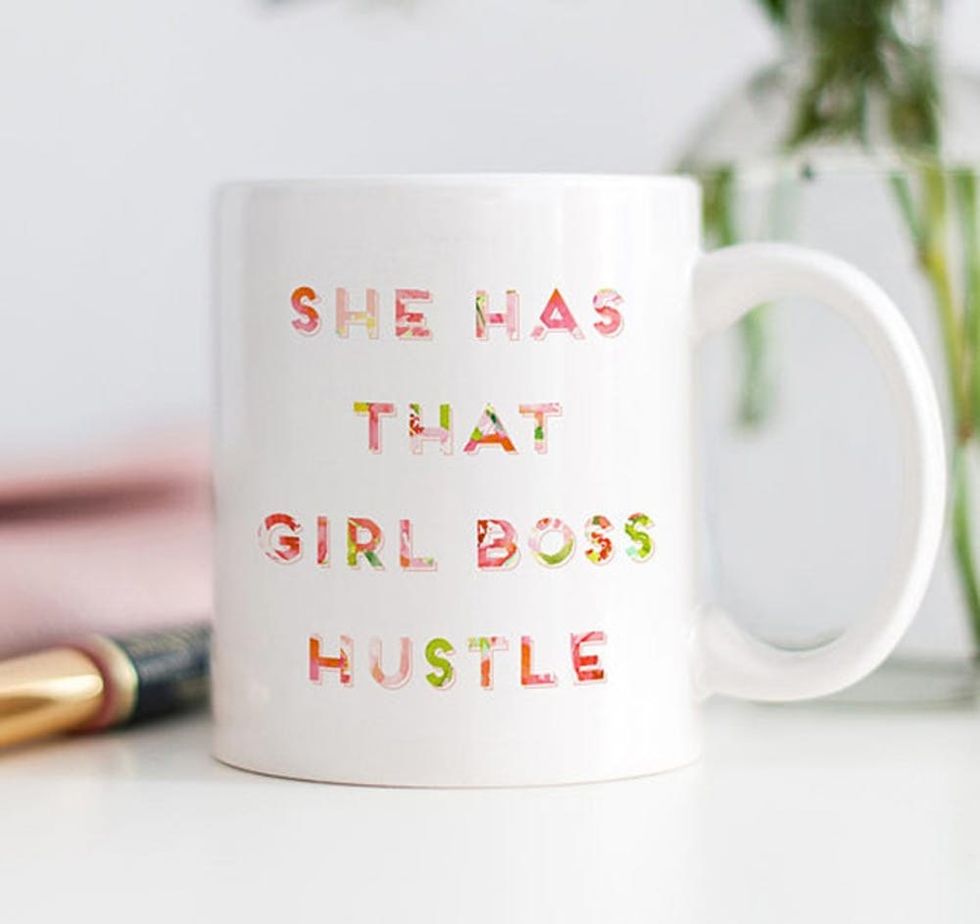 Every now and then we all need a little reminder to hustle hard. When you can't be there to push her further toward her goals, this colorful mug can do the job.
Boss Babe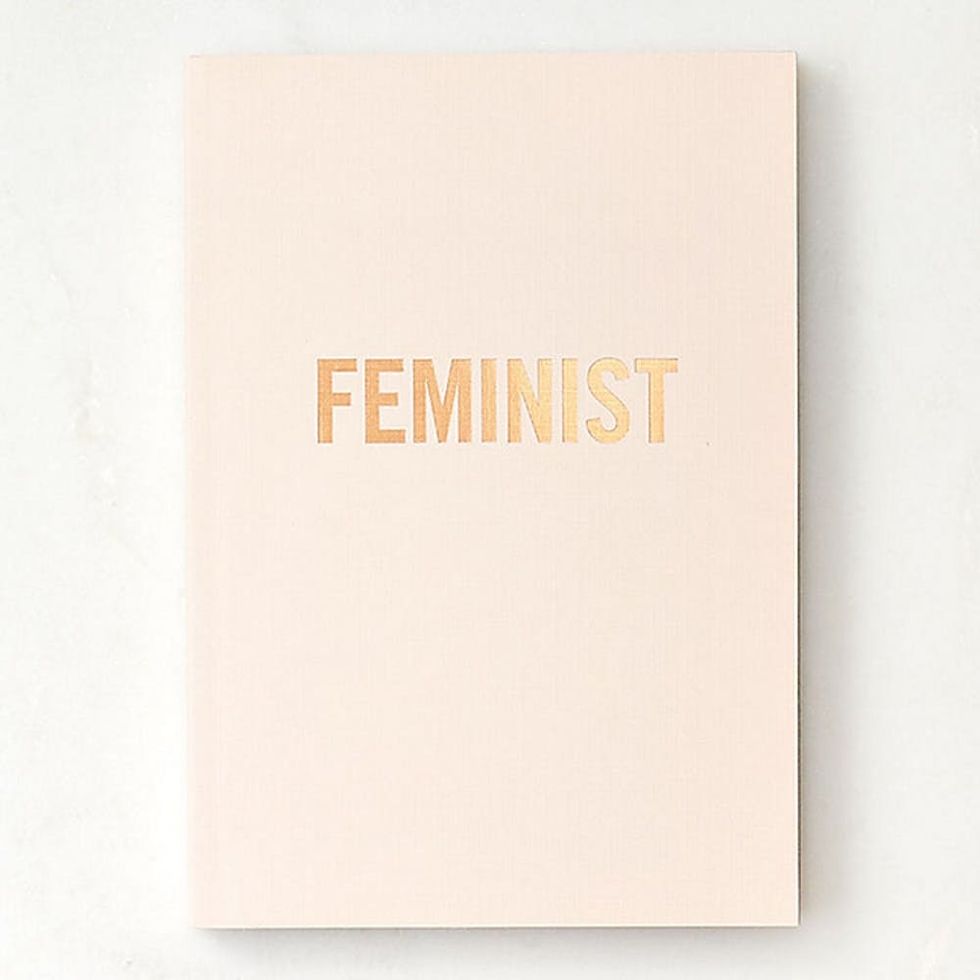 Who runs the world? Girls. Whether she's jotting down her bold business plan or making a to-do list for how to take her life to the next level, every woman needs a good notebook.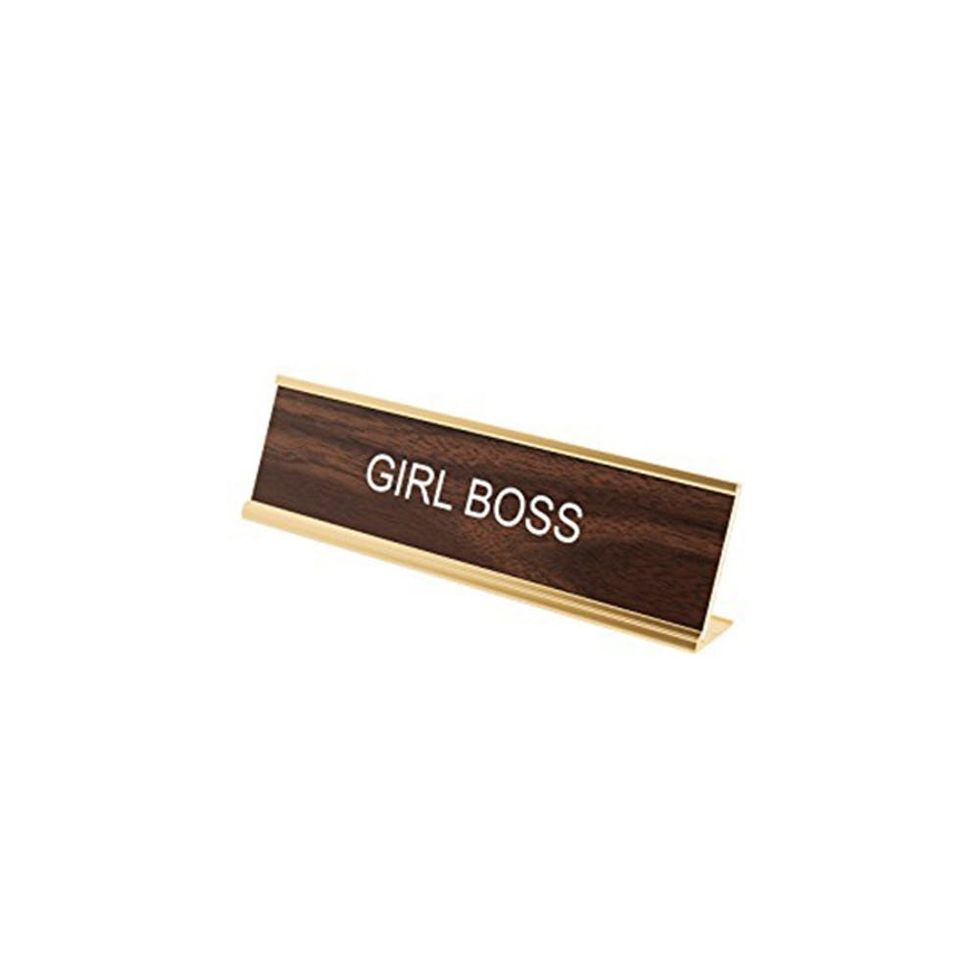 If your BFF's career dreams have taken her far afield, this home office find will remind her how proud you are of her major motivation.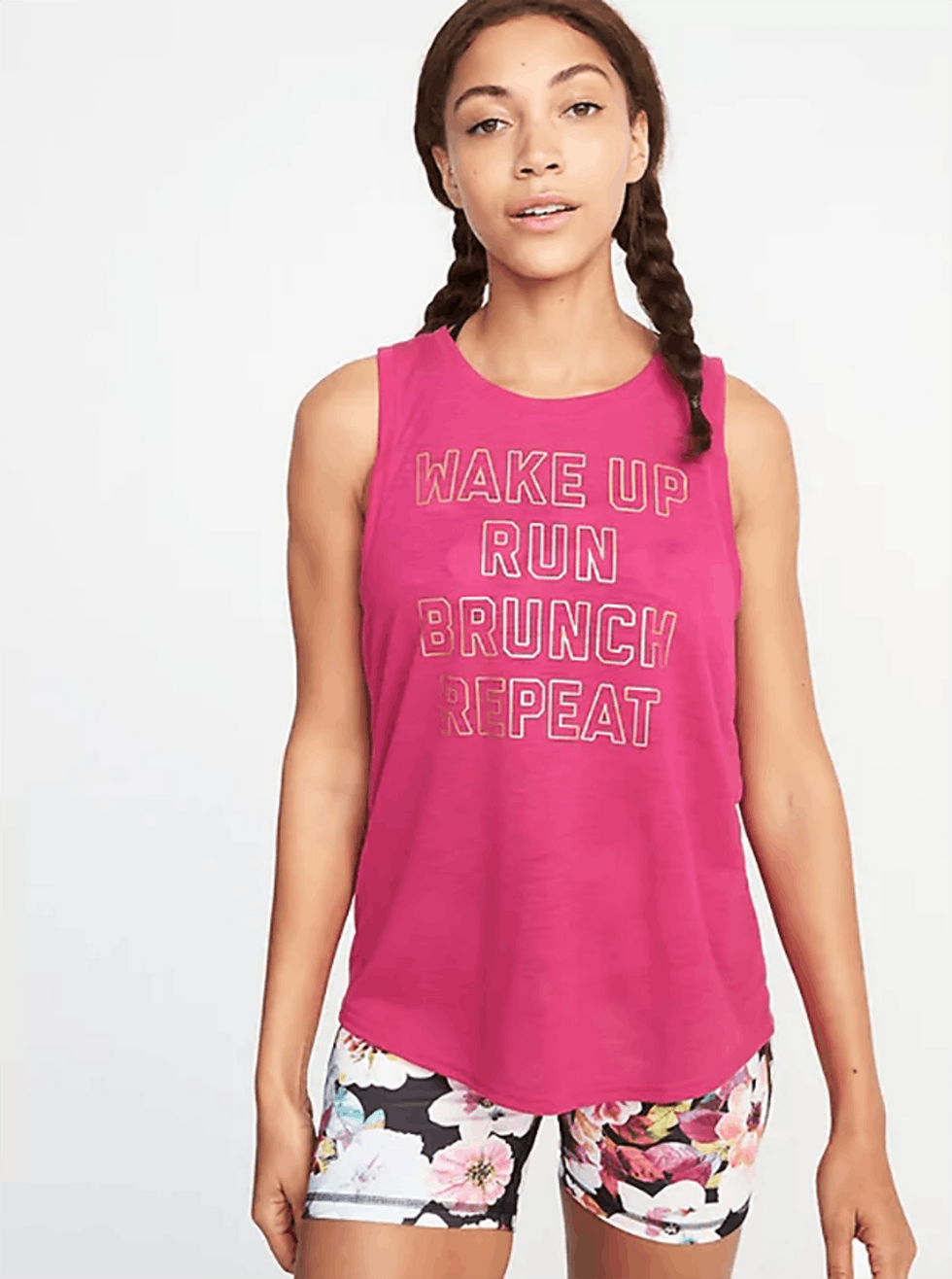 Can't be at her big race? This fun tank lets her know you're still cheering her on.
Sporty Spice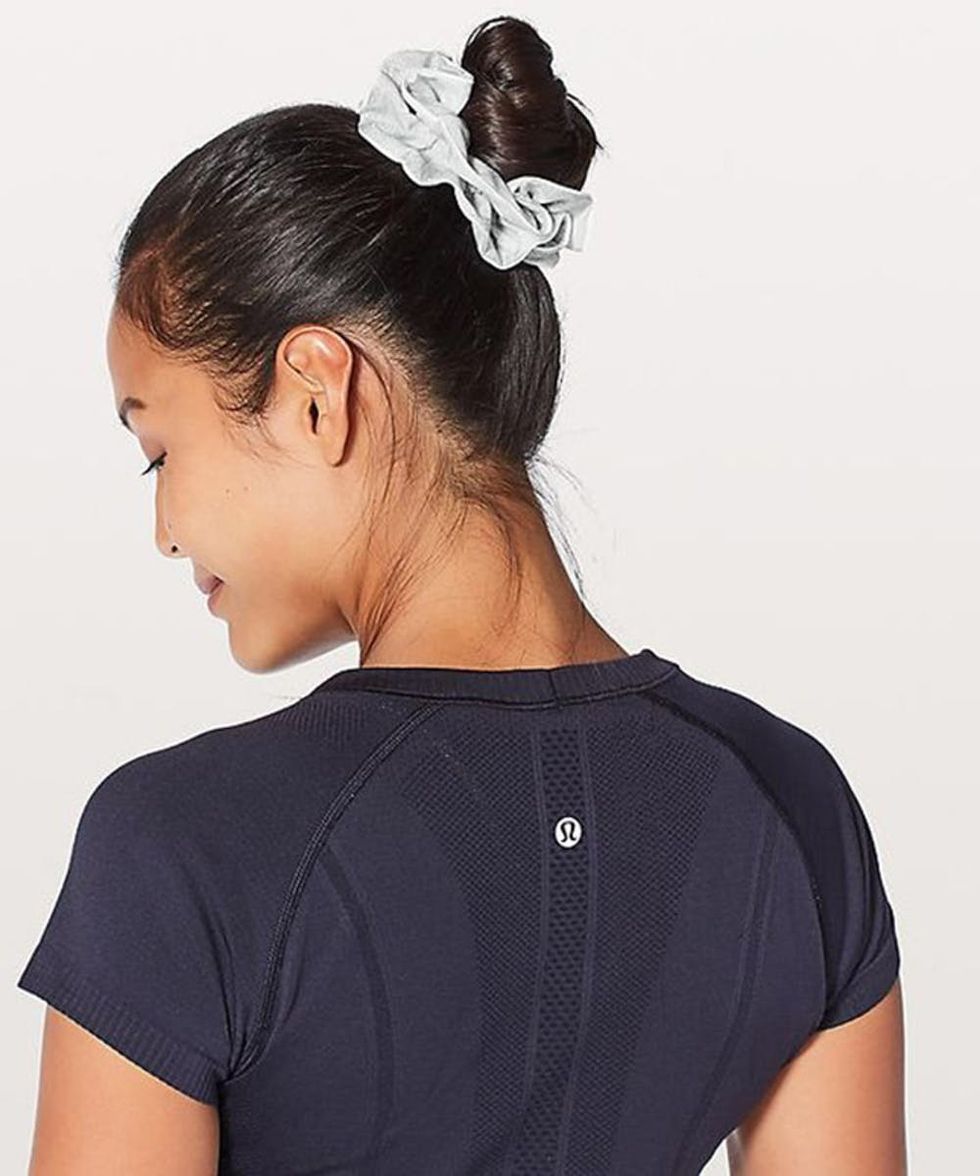 Scrunchies are back, and they couldn't be more perfect for the gym. She'll rock her yoga class or power lifting session knowing her luscious locks are stylishly out of the way.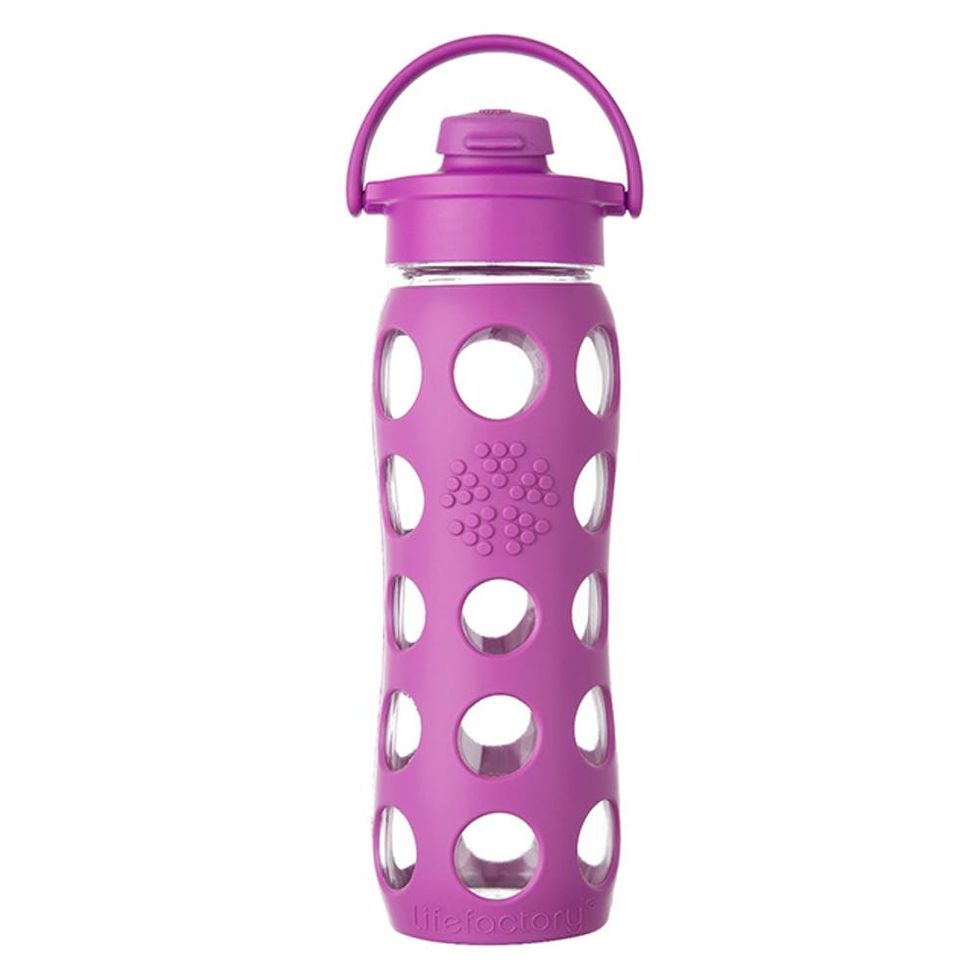 Plastic water bottles are a dime a dozen, but this sleek glass-and-silicon version is durable AND cool enough to cross over to her work bag or weekend tote.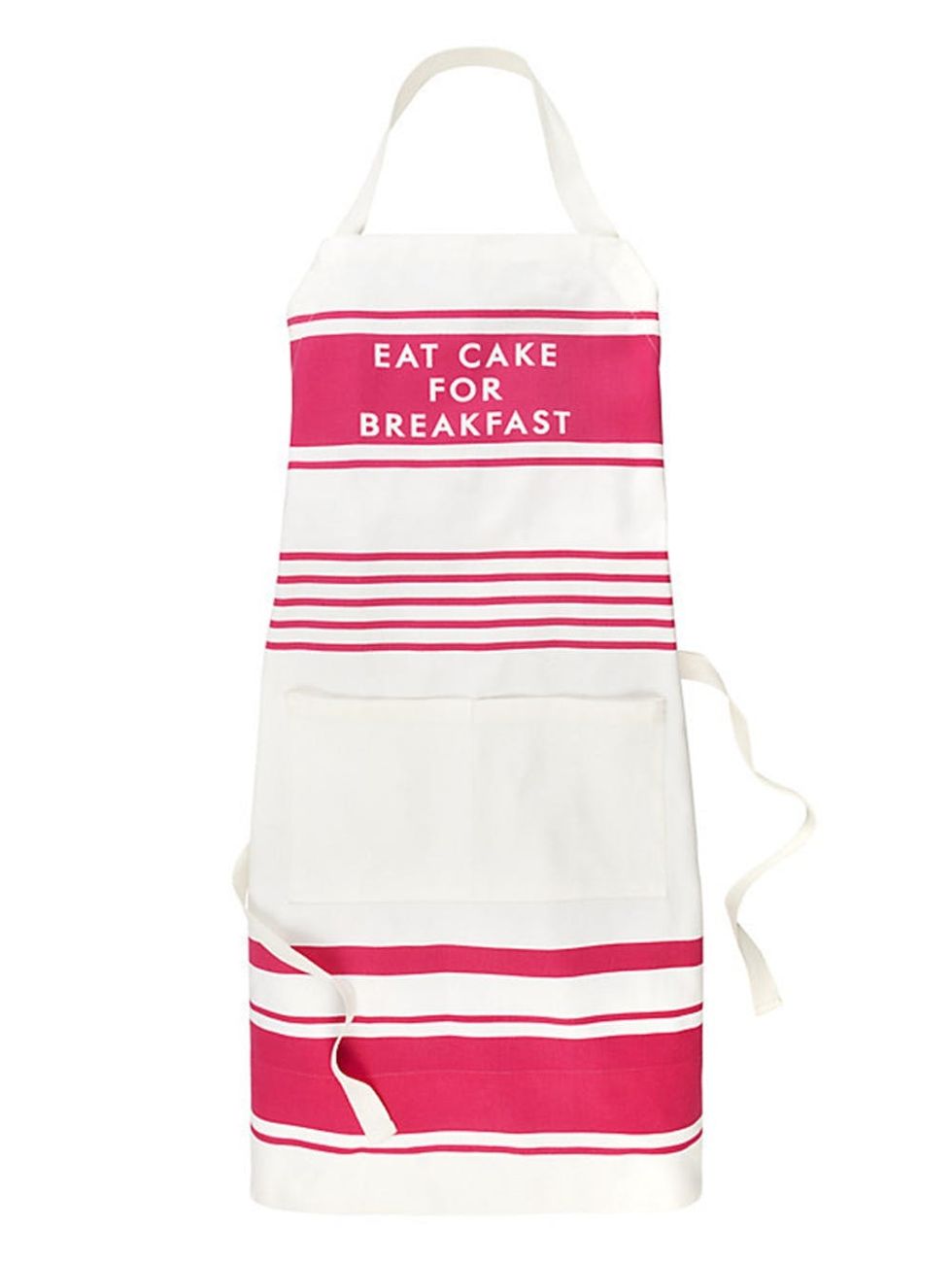 She wants to be the next baking all-star, but you're not there to taste-test everything for her. What to do? Send her a sweet apron with a secret. (It has sneaky measurement and conversion charts on the other side!)
Baking Champion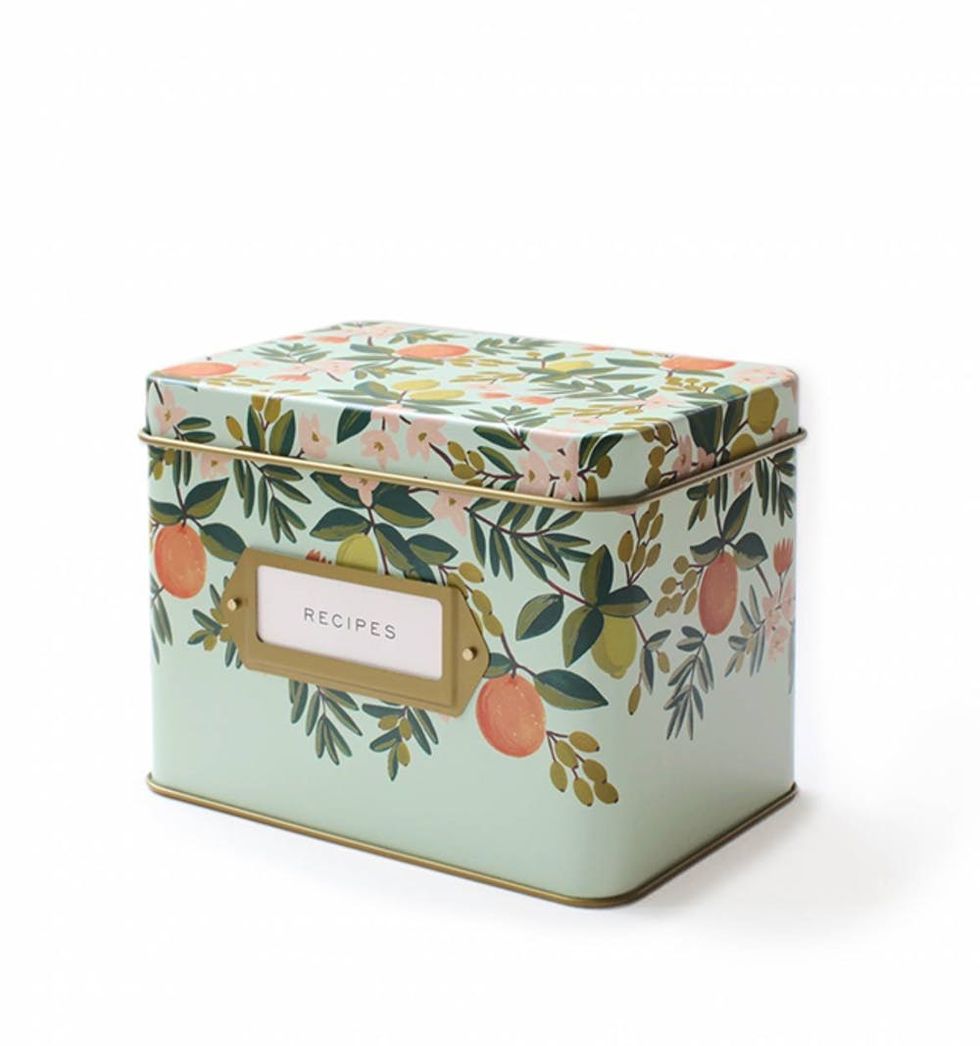 She may not have commited all those recipes to memory just yet, so give her a cheery box to store them in the meantime and maybe she'll be nice enough to share her faves.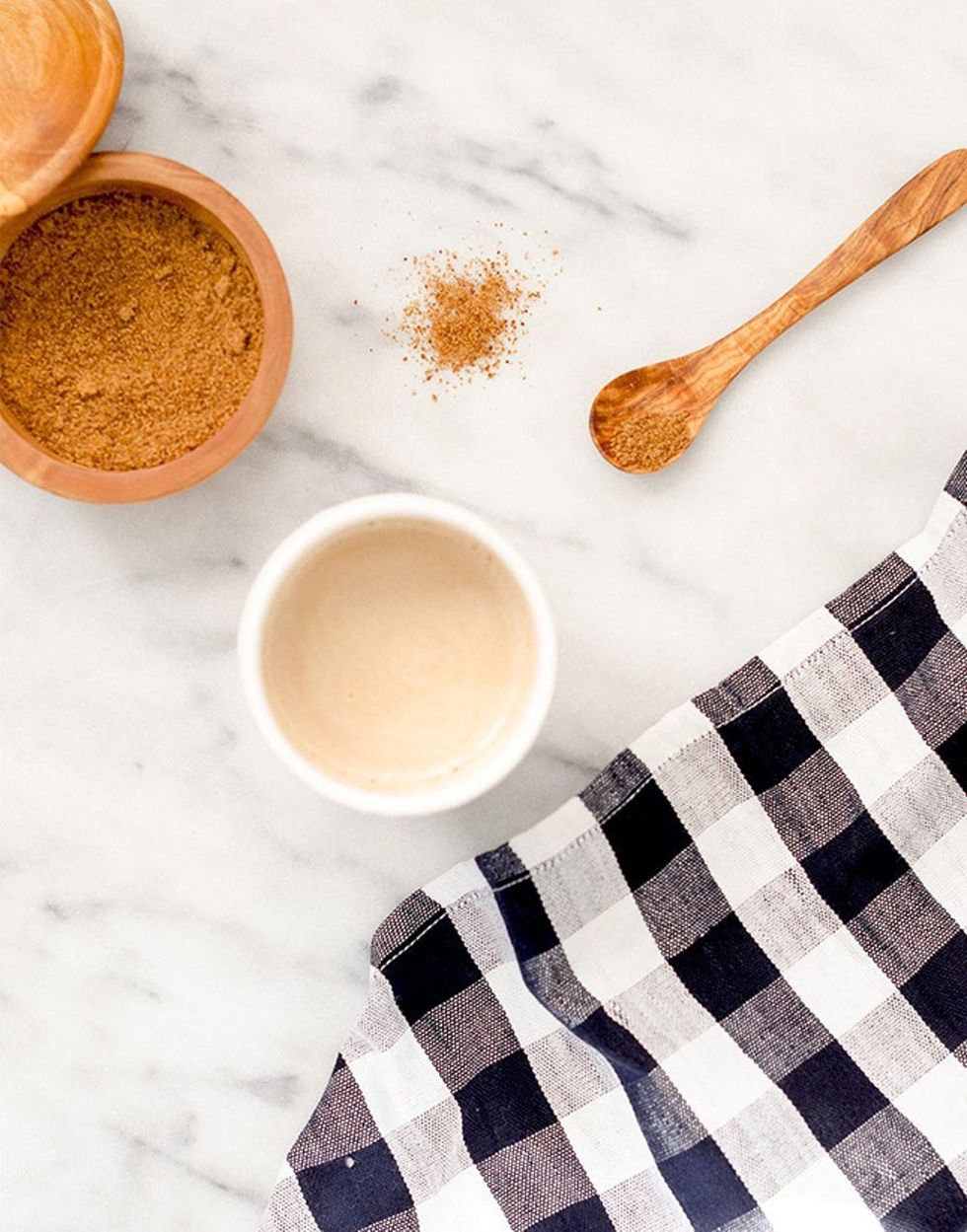 A good tea towel is worth its weight in gold, and this checkered plaid version will look stylish while it sits on her oven door.
Ariel Garneau
Ariel loves color, bold design, and eclectic decor. She goes by many names including "color decor wizard" and is also the voice behind PMQ for two (www.pmqfortwo.com) where she creates interiors and decor that are renter-friendly and creative.
Party