Best of 2013: A Baker's Dozen of Brilliant Beauty Hacks
Dec 27, 2013
As we continue on with our Best of 2013 series, we've gotta give props to the stylish gals around here for killing it in the beauty department. From creating the most delicious (and revitalizing) sugar lip scrubs around to teaching us how to create Lady Gaga-esque hair bows, this year was jam-packed with new ways to put your best face forward. Here are 13 of our faves!
---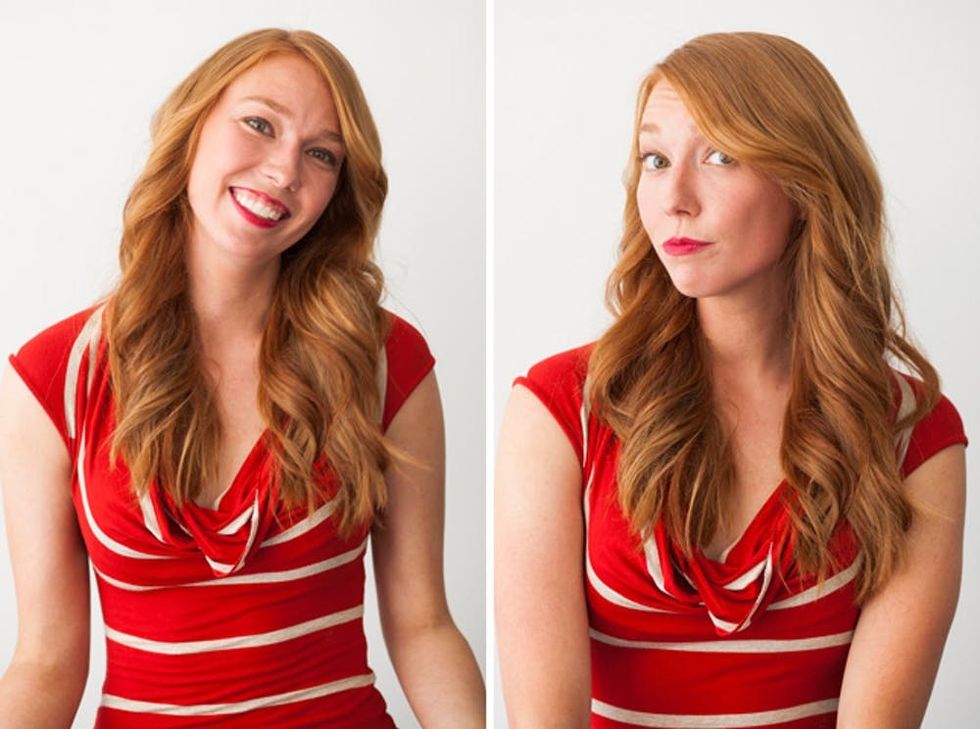 1. How to Make Your Own Waves: First up, a super easy way to make sleek beautiful waves, using nothing but a flat iron and a few key products. Don't those waves look totally pro?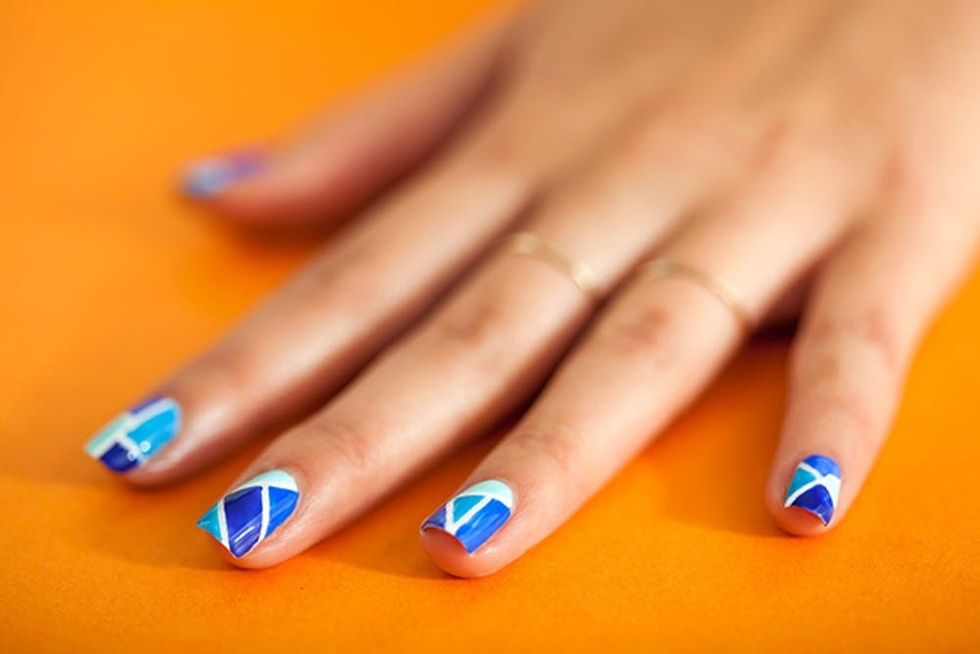 2. Geometric Mosaic Nail Art: We always love this sort of geometric mosaic pattern when it come to spray painting vases, canvases, and the like, but who knew the same patterns could work on your nails? Of course, we used nail polish instead of spray paint ;)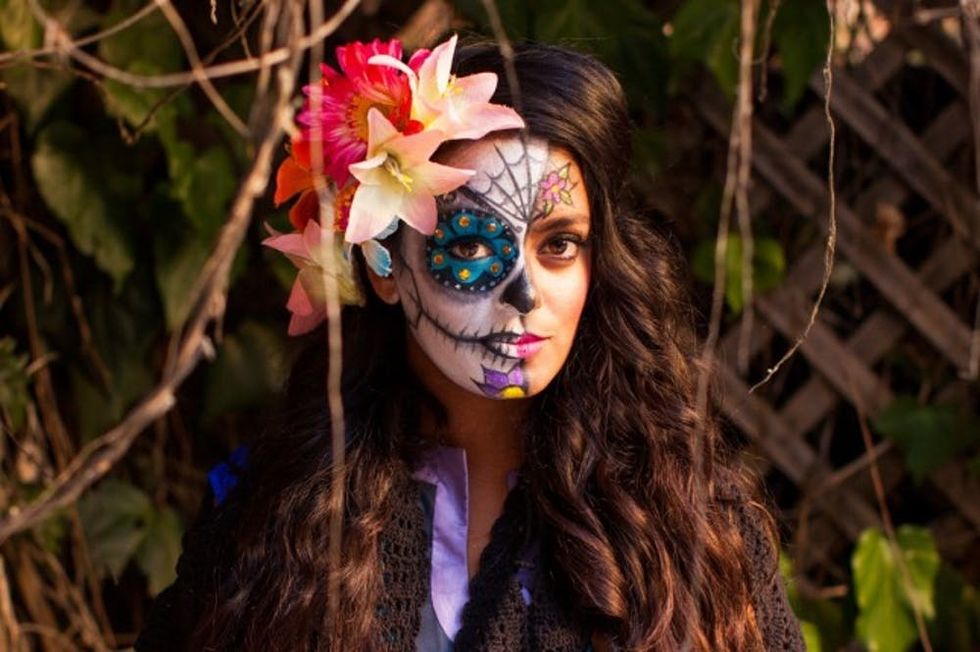 3. Sugar Skull Makeup: Bookmark this for next Halloween, or throw an impromptu Sugar Skull-themed party just for an excuse to rock this makeup more than once a year.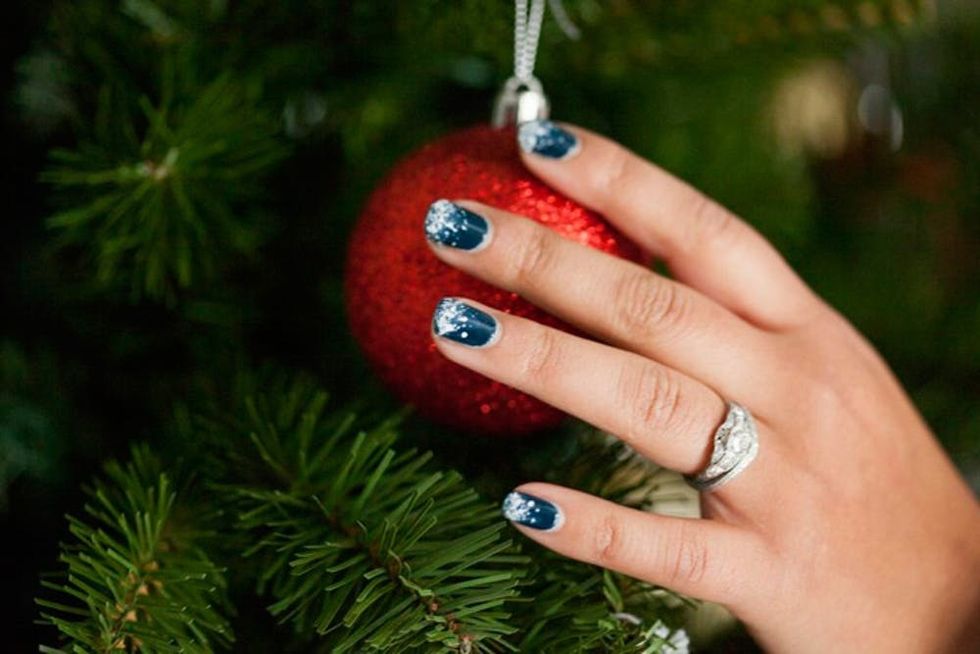 4. Snombre Nails: Snombre? Yes, snombre. It's a combination of snow and ombre and it rules. Thanks to the ladies at TopCoat for sharing this clever nail art invention with us.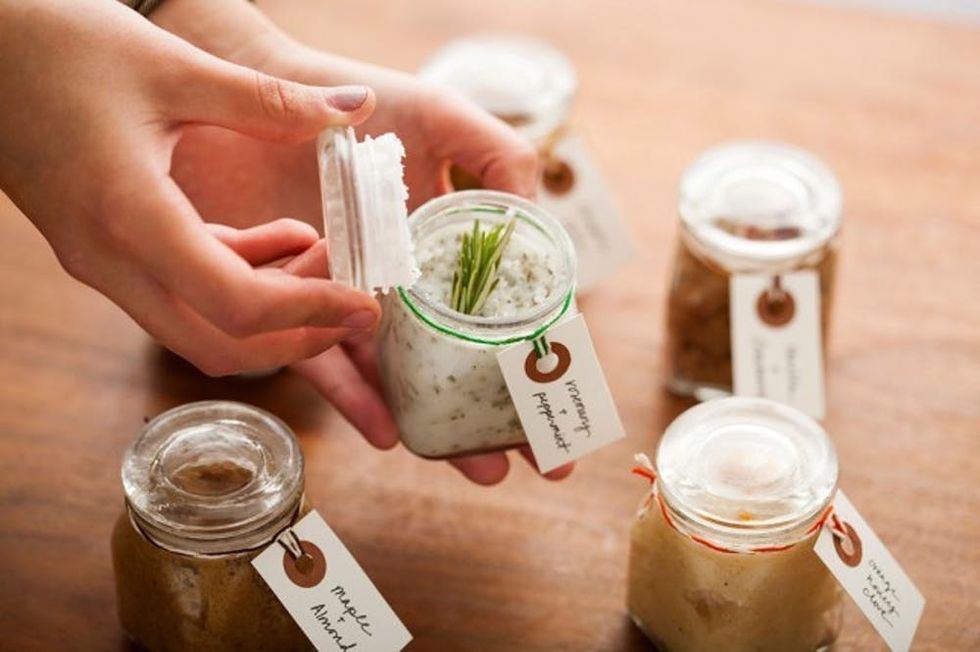 5. Sugar Lip Scrubs: We can't get enough of these scrubs around Brit HQ. My personal favorite is definitely the rosemary peppermint — it's so wintery!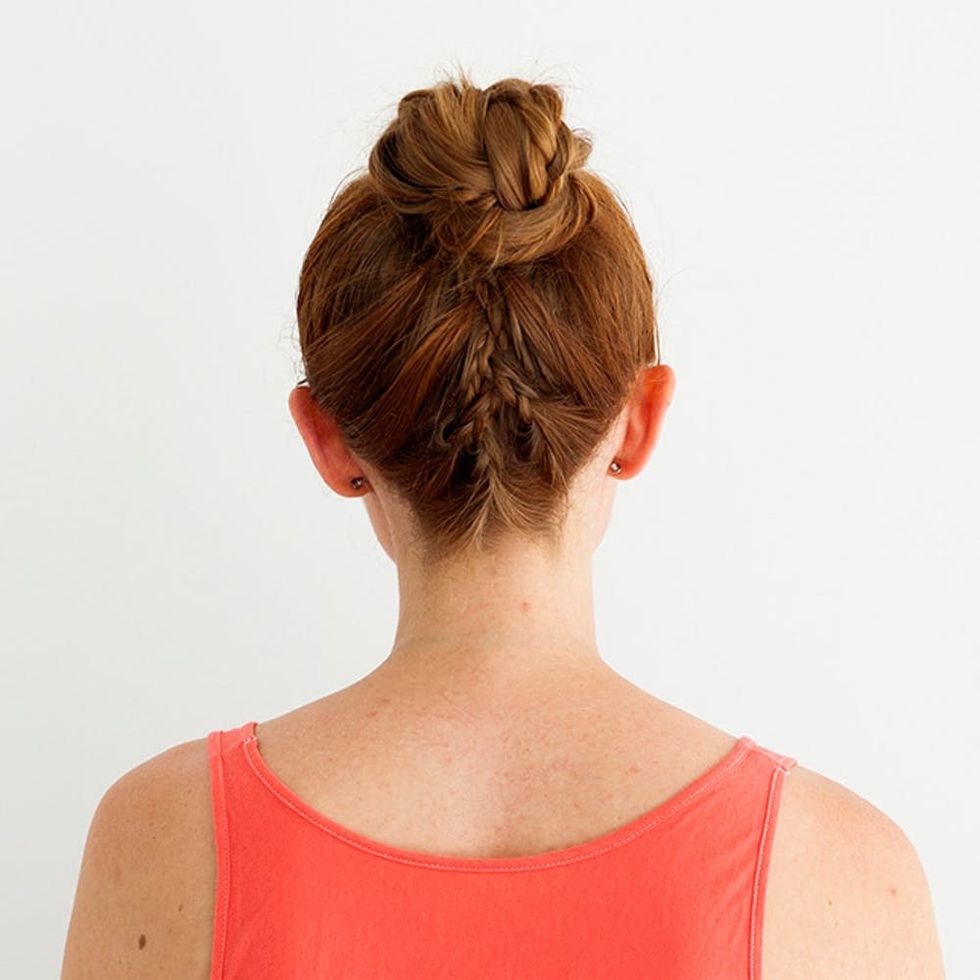 6. Braided Bun: Braid three small braids up the back of your head and keep movin' on up to create this braided bun. It's a great way to take a regular old bun up a level with texture and pattern that's easy to replicate.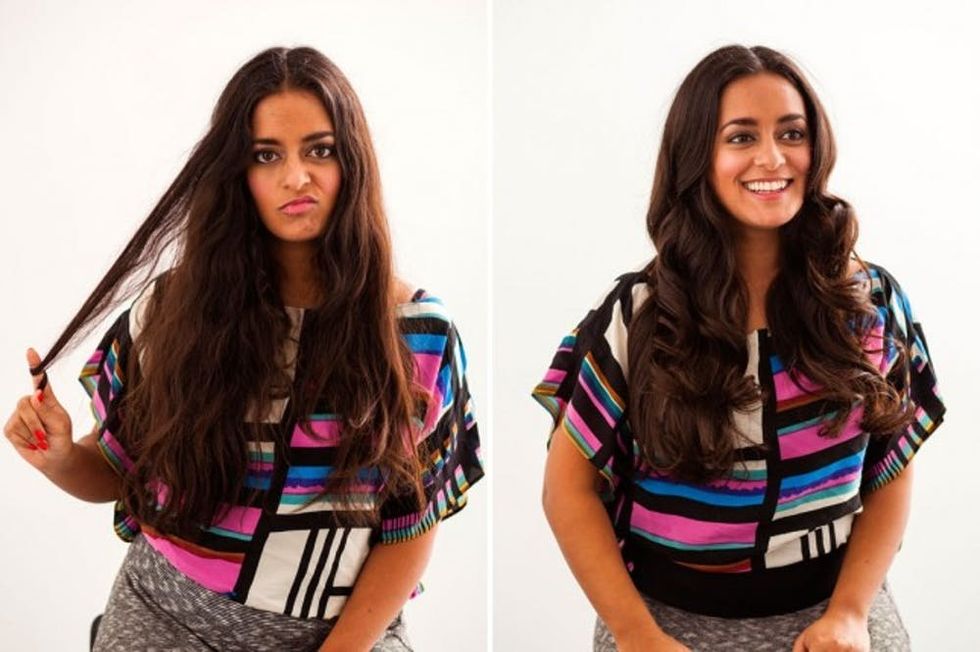 7. 10-Minute Curls: Oh hey there long, lifeless hair. In just 10 minutes, you can turn up the volume on this 'do — all you need is a curling iron.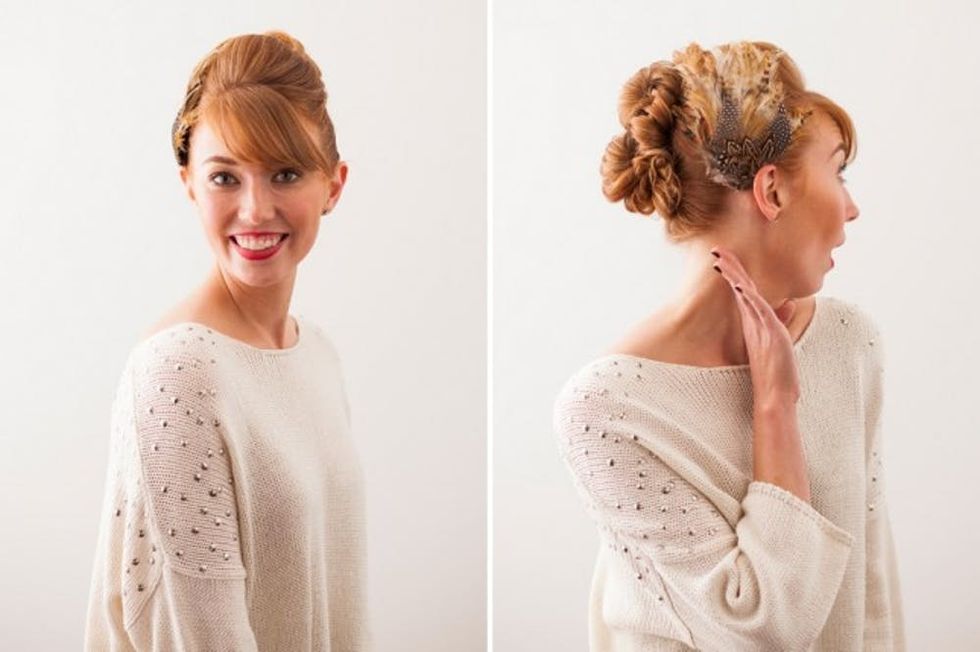 8. Feather Fauxhawk: Do they words feather and fauxhawk make you squirm a little bit? As you can see, the results are much prettier than the strange hairstyles you may have imagined.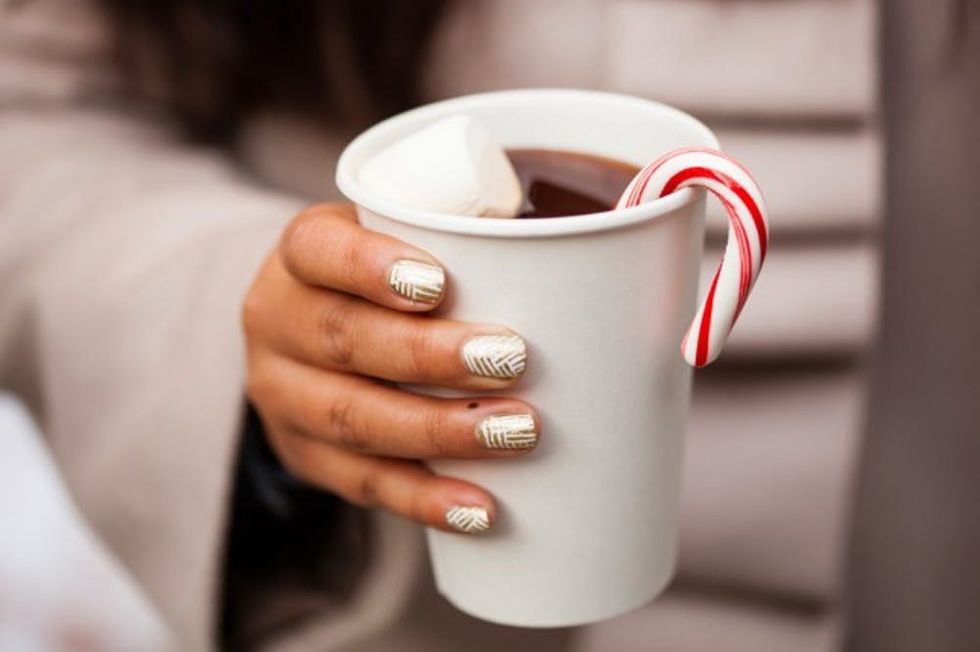 9. Gold Stripes Nail Art: For another holiday nail idea, paint your nails gold and cover with white stripes. This look is totally fly all winter long.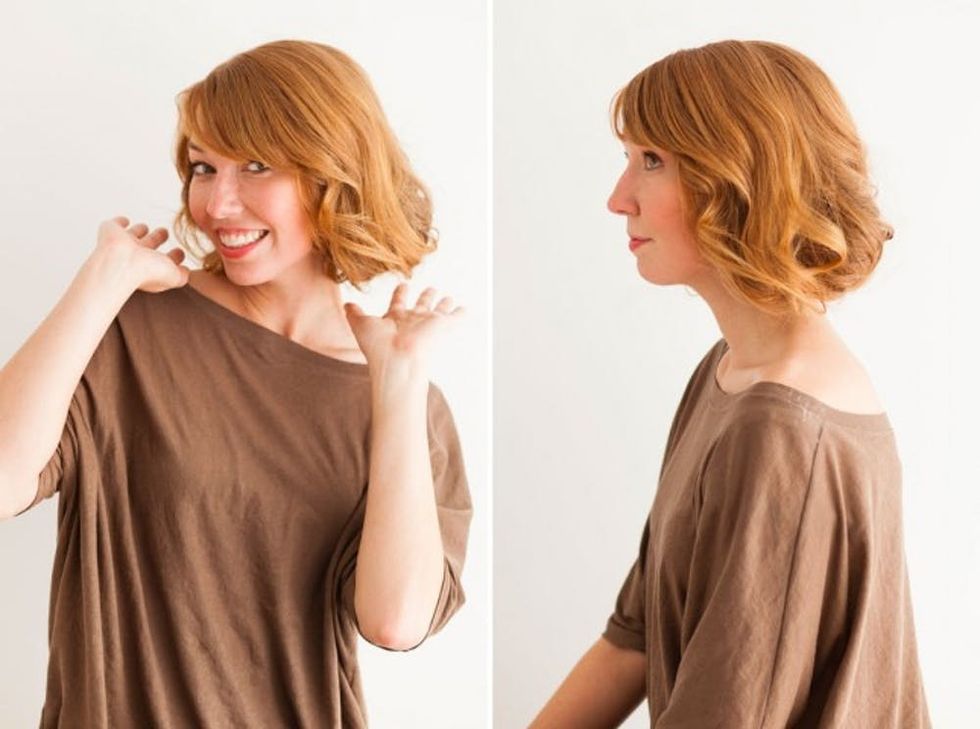 10. Faux Bob: Those red locks strike again, and this time we're showing you how to fake a haircut! The bob is looking pretty good here.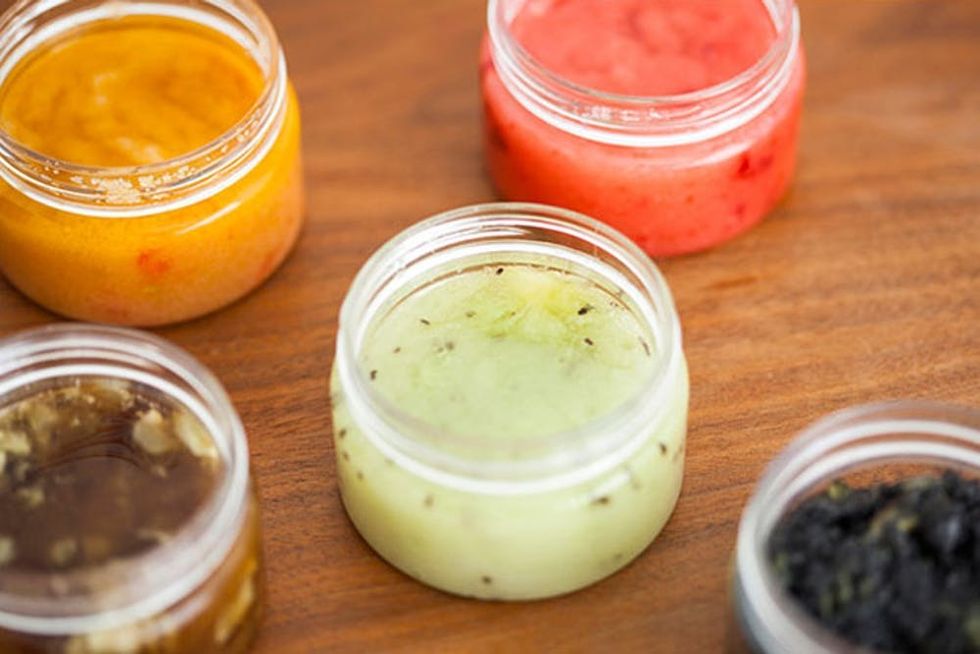 11. Homemade Face Scrubs: Scrub a dub dub! The dry winter weather means you need to take extra care of your gorgeous visage. We've created five different scrubs fit for every skin type.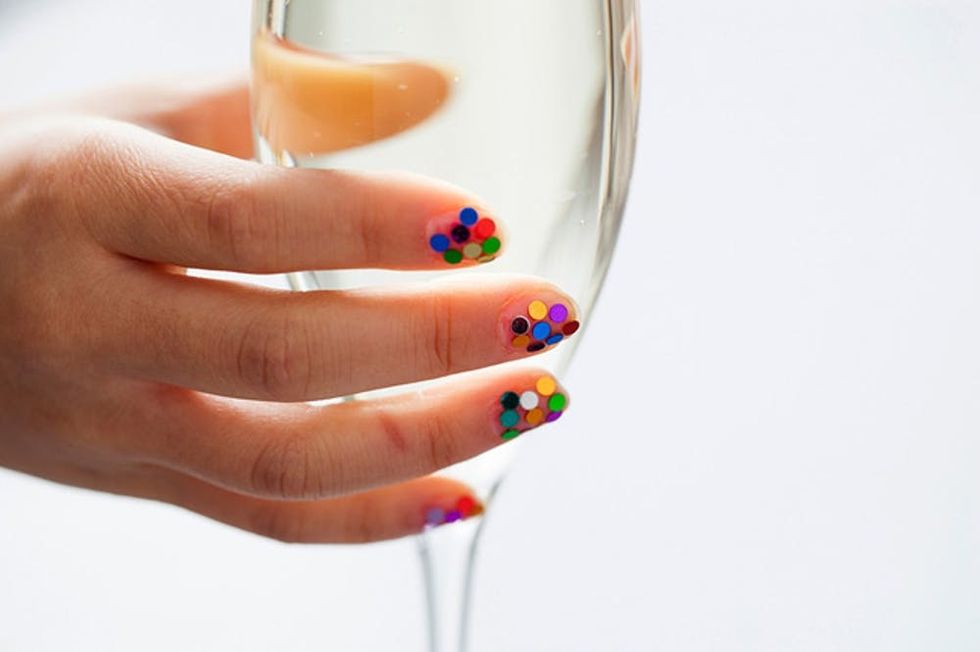 12. Confetti Nails: Put that New Year's Eve confetti right on your nails, yo!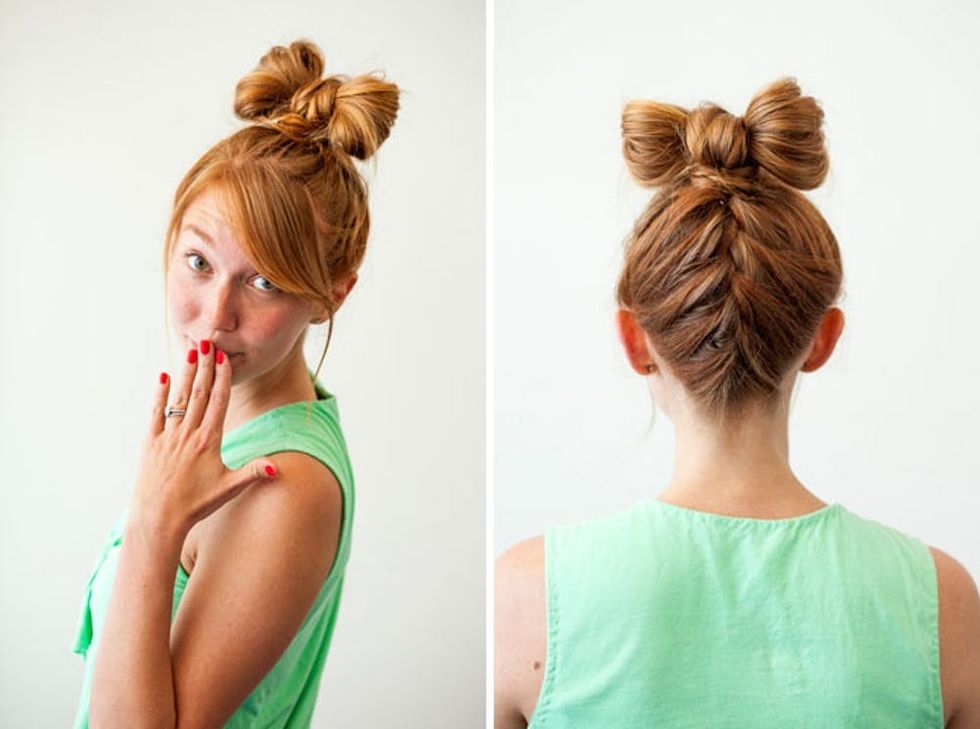 13. Hair Bows: And last, the mother of all hair hacks! Sure, these hair bows might be better saved for a Halloween costume than a holiday party, but either way, they leave us wanting more.
What new beauty tricks have you learned over the past year? Talk to us in the comments below.
Anjelika Temple
As Chief Creative Officer and Founding Partner at Brit + Co, Anjelika Temple brings her voracious consumption of all things creative and colorful to DIY projects, geeky gadgetry finds and more. When she's not DIY-ing her heart out, you'll find her throwing dinner parties with friends or adventuring with her husband David, their daughter Anokhi, and their silly dog Turkey.