Calling All Music Lovers, Soundfly Is the Website You've Been Dreaming Of
Dec 03, 2016
Whether you're already a professional musician or just starting to discover a new passion, a little extra education can help get you to whatever your next step is. And helping musicians take their talents to the next level is exactly why Soundfly is in business.
---
A new kind of music school for the 21st century, Soundfly offers a variety of music classes on everything from business and performance to composition, production and more. The video tutorials, exercises and class resources are all available online, most can be taken for free and are perfect for both aspiring and well-established musicians. And the instructors are some of the best in the business too, including composers, songwriters, producers and even professors.
"Having a passion for music is truly the only thing you need to become a musician. If you care about it, you'll be willing to work at it, and working at it will make you a better musician," said Zoe Young, Soundfly's director of marketing.
The company created the above video to show that creativity comes from everywhere, and the biggest thing holding back from expressing it is our own fears and hesitations. But it's never too late to explore your passions and just try something.
"The single biggest goal for our community at Soundfly is that it be a place free from judgment. We want to do everything we can to encourage every student to just try something. The hardest thing to do is get started and put yourself out there, so if we can solve that problem, I think we've done a lot toward helping create new musicians," Zoe added.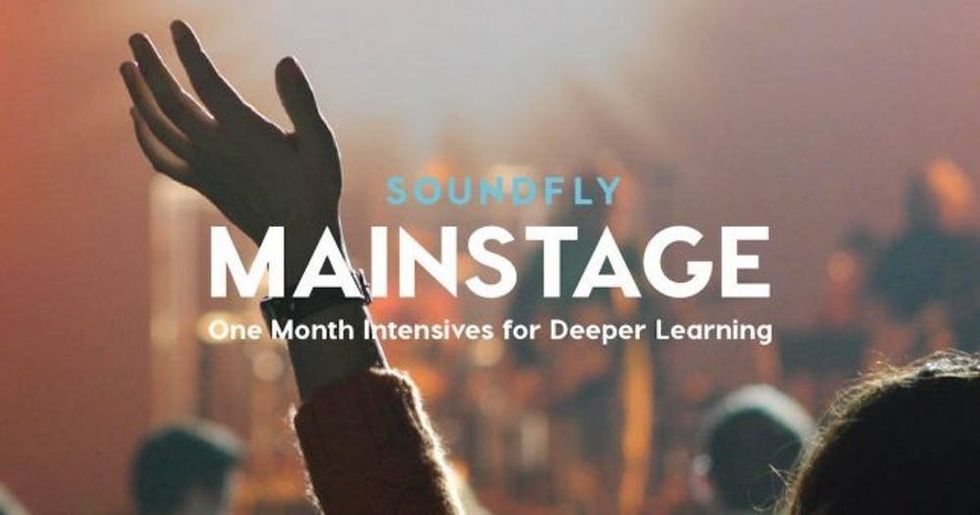 Plus, with classes like "Making Music from Everyday Items" taught by YouTube star Andrew Huang and "The Improviser's Toolkit," which teaches you how to create a solo over a set of chord changes, working for your goals will feel like more fun than actual work.
If you're ready to take your talents to the next level, Soundfly also offers four Mainstage courses, which are in-depth, month-long intensives where you get to work with an industry expert who will guide you through the course and provide feedback on your work.
Thinking about signing up for Soundfly? Tweet us what you think @BritandCo!
(Photos via Soundfly and Getty)