10 Car Organization Essentials to Make You Road-Trip Ready
May 19, 2018
It's time for a road trip, you guys. You and your girls need to pile into a car and take off on an adventure, kinda like Britney circa Crossroads. And even if you're just be driving past city limits, you should still get the interior of your ride organized. How else will you keep snacks and electronics handy? You need these essentials, trunk organizers, roadside safety kits, and pet-friendly travel systems will save the day.
---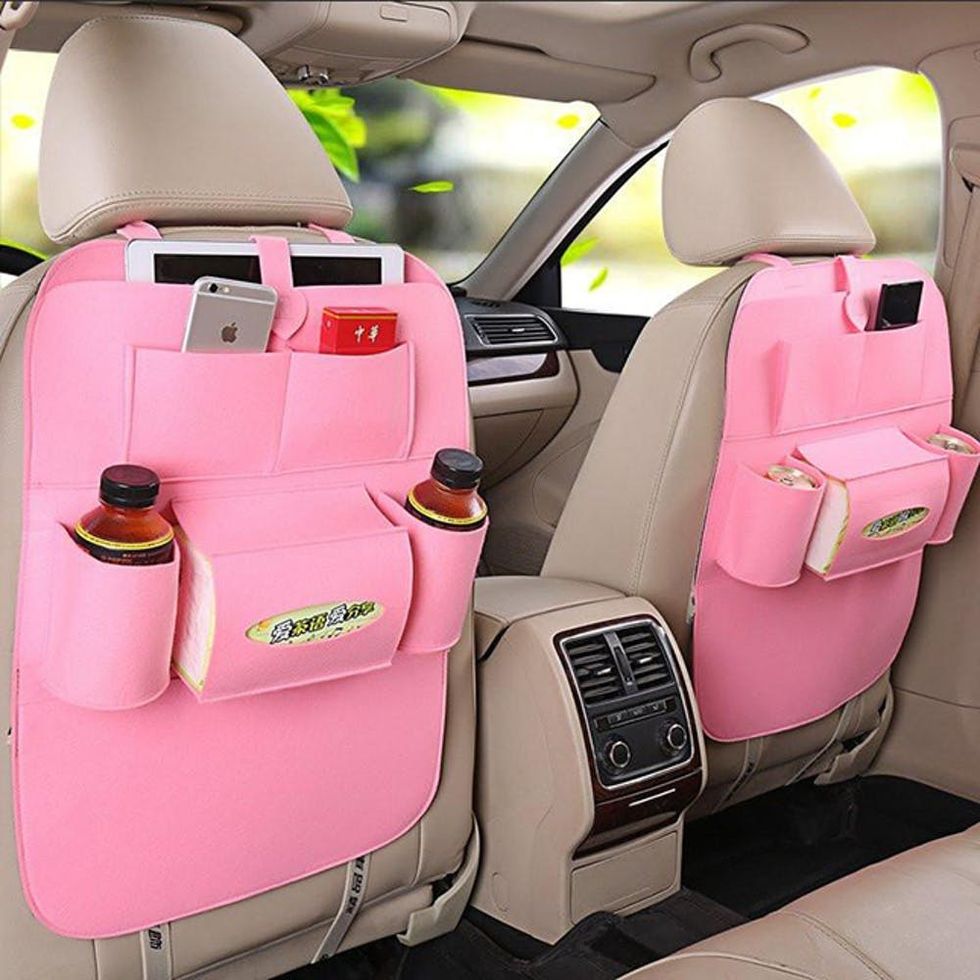 It's like a purse organizer, but for your car! And this will fit in your rental, no sweat.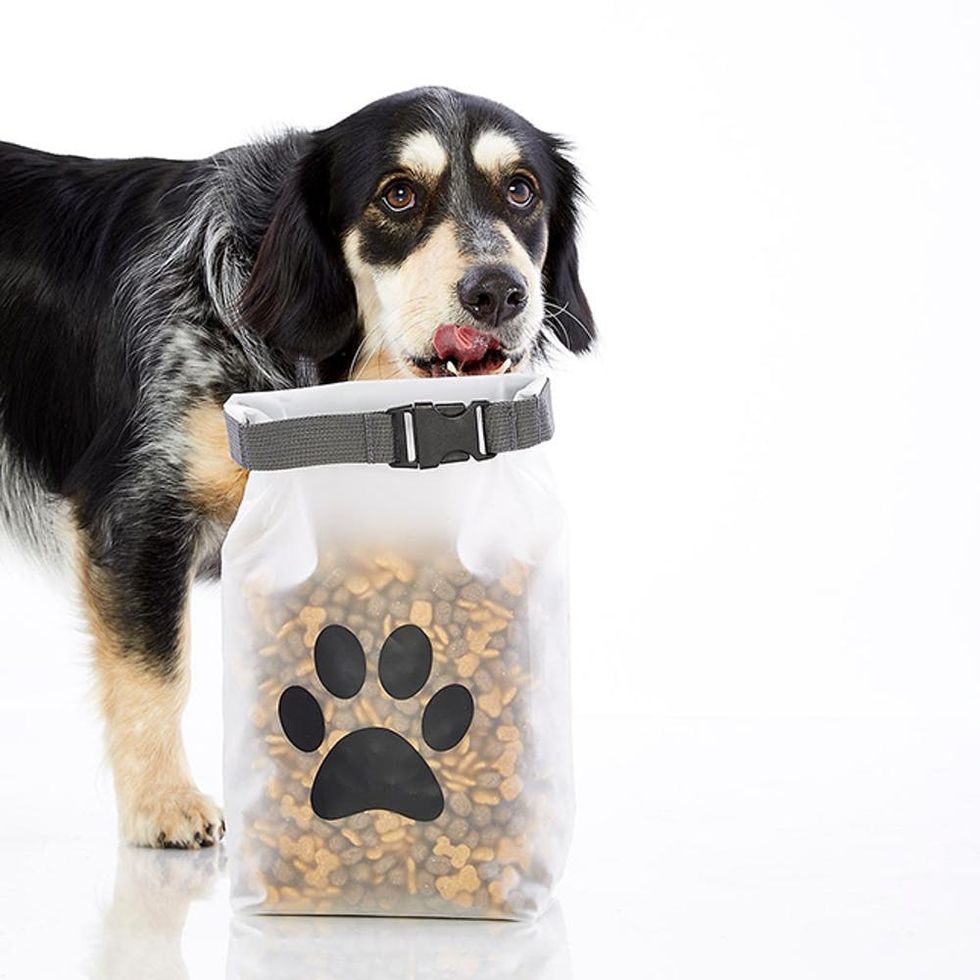 Instead of hauling the entire bag of food to the lake, portion it out ahead of time. This travel-friendly pouch will keep all the kibble fresh —
and
from spilling all over your trunk.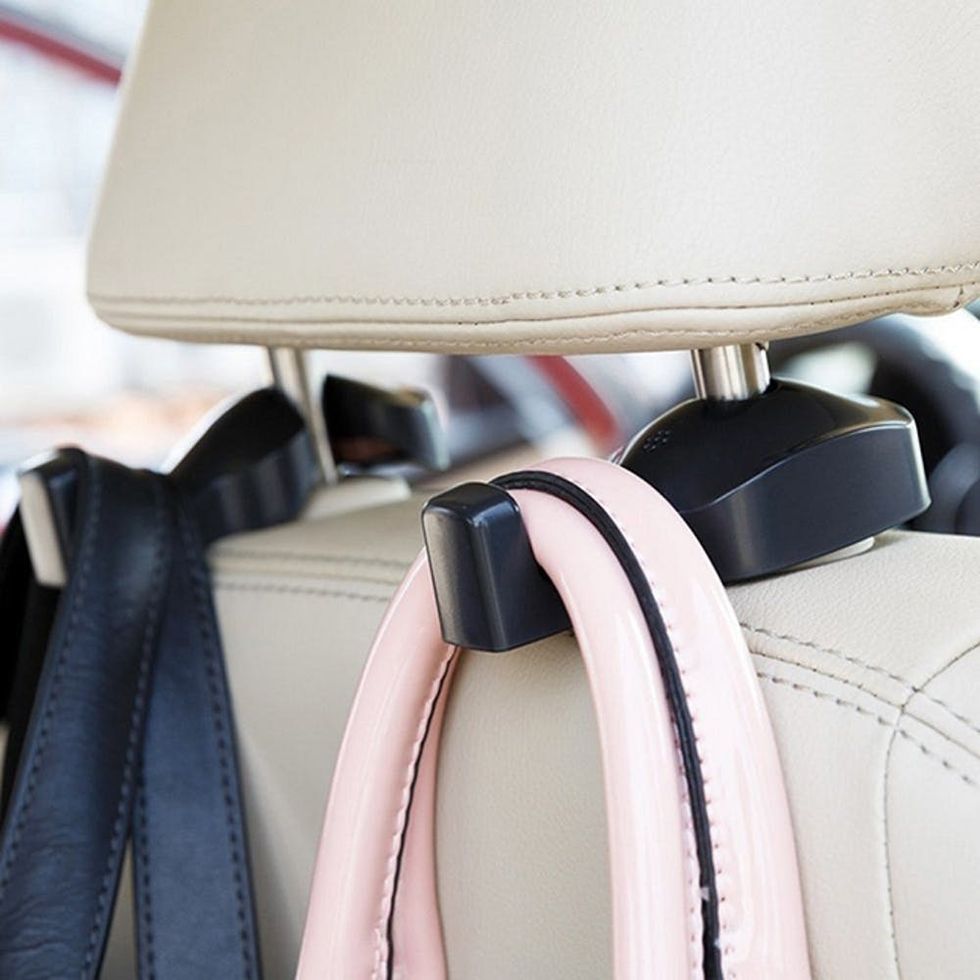 ($8):
You can't place your purse or giant tote in the passenger seat when there's a co-pilot. Hang it behind the seat with this easy-to-install hook.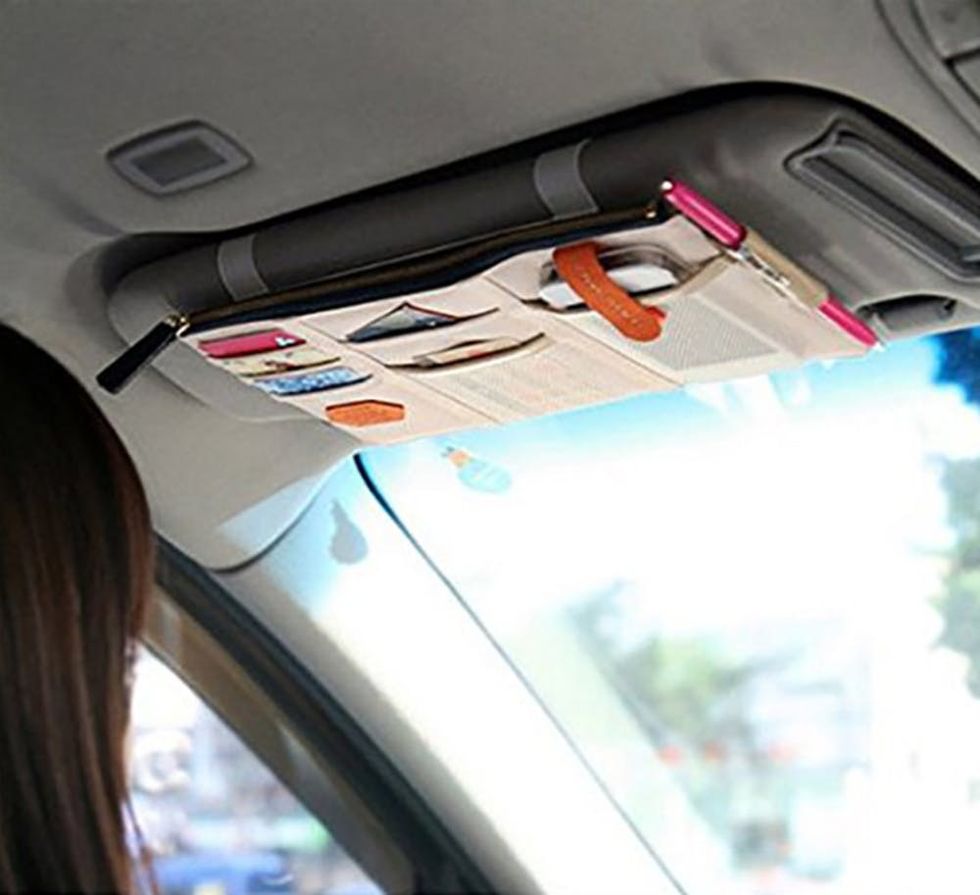 Keep credit cards, glasses, phones, and other so-necessary items close at hand. This is the ideal solution for when the rest of the vehicle is packed to the brim and you can't keep your purse up front.
On long trips you want to be prepared for anything — even a potential emergency. Sunscreen, a fresh pair of undies, maybe some glitter, and a tooth brush. Pack for all the little eventualities with this handy compartmentalized caddy. (via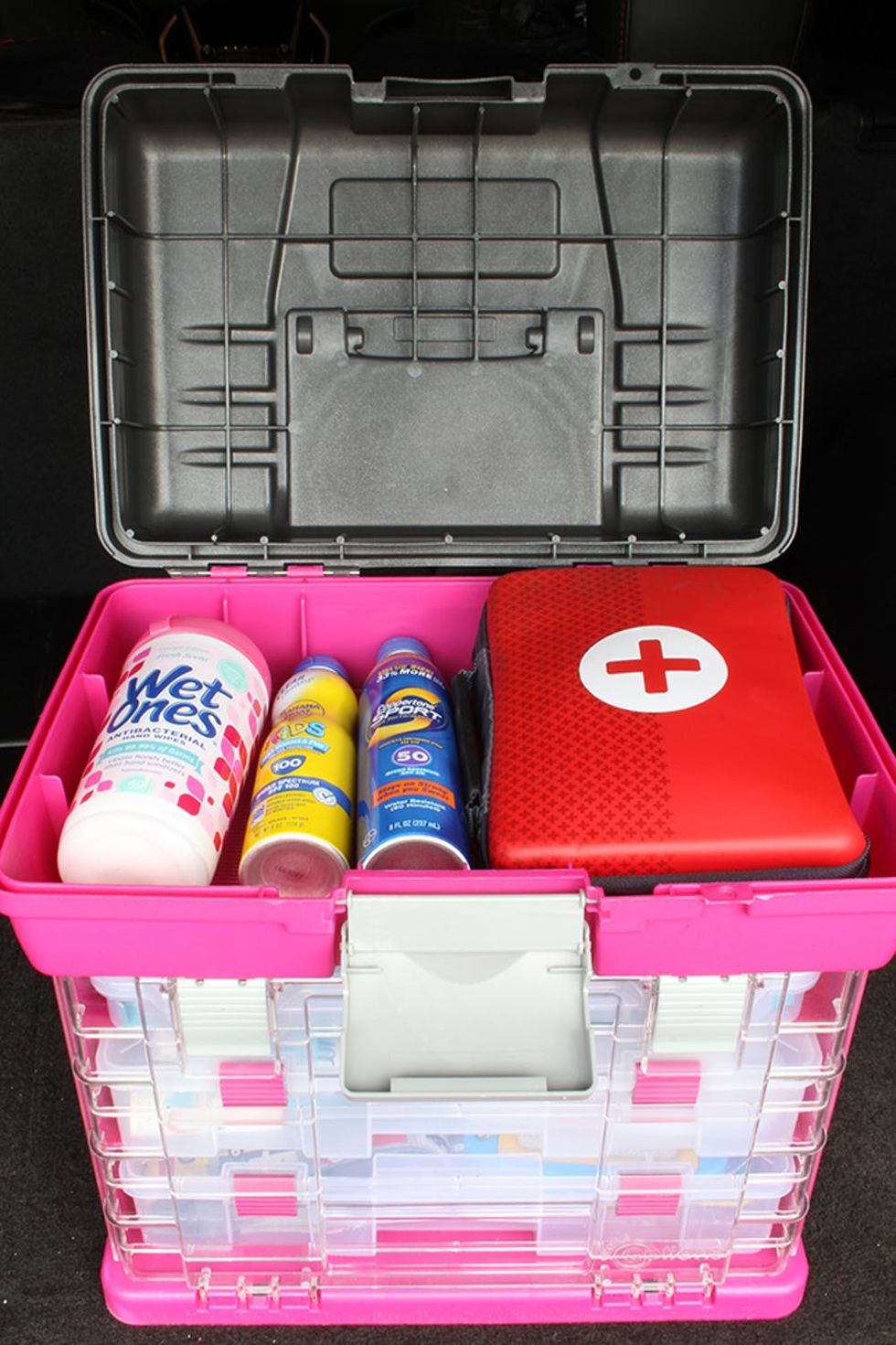 )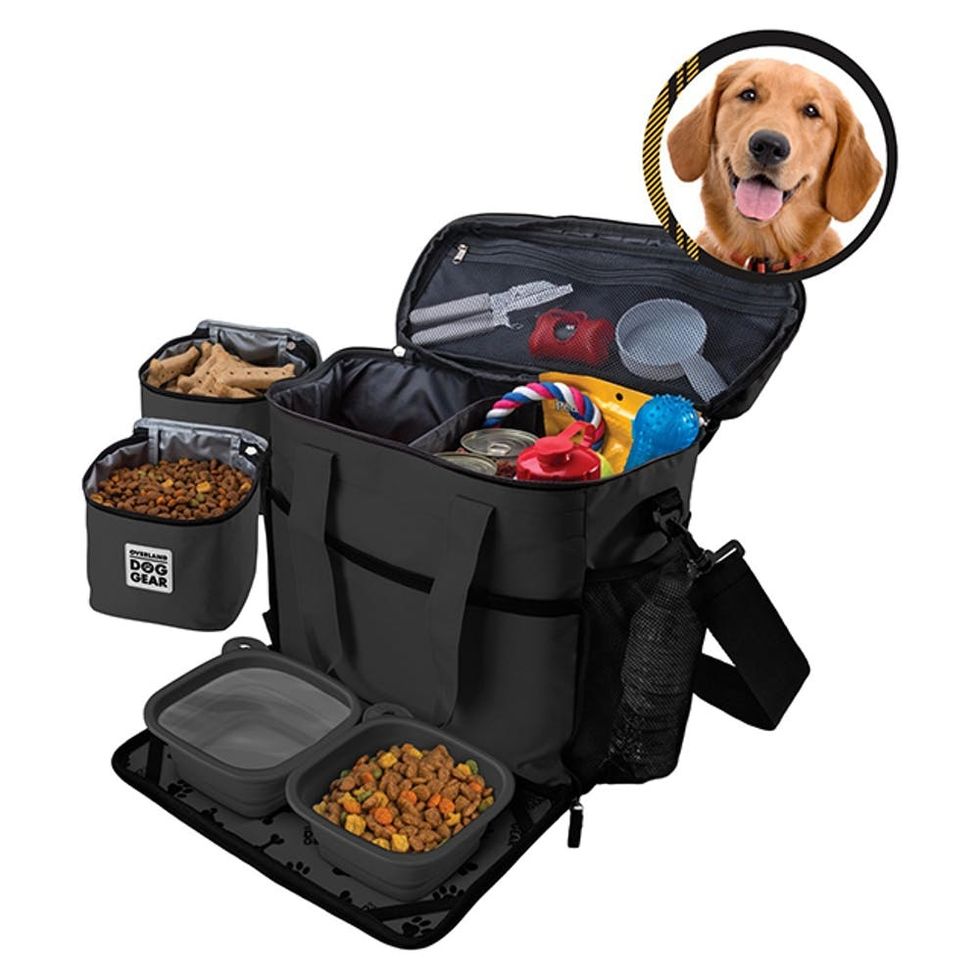 Traveling with four-legged companions requires just as much forethought as traveling with kids. This stow-and-go pack has got you covered. It even has room for some of Fido's fave toys.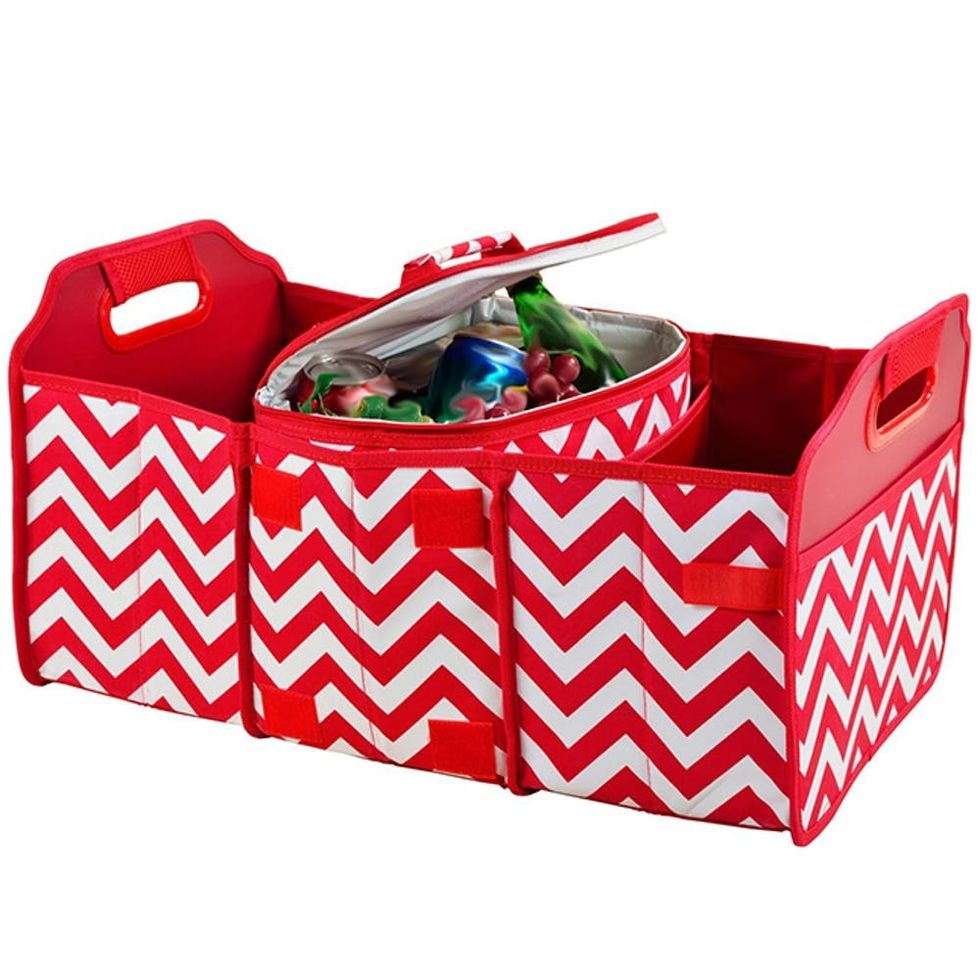 The backseat and trunk can easily become a dumping ground for
stuff
. This organizer will help corral your things, and it even has a cooler compartment for snacks.
You can DIY this upcycled pouch for toys, but it would also work as a great trashcan. Just make sure you empty it at the end of the day! (via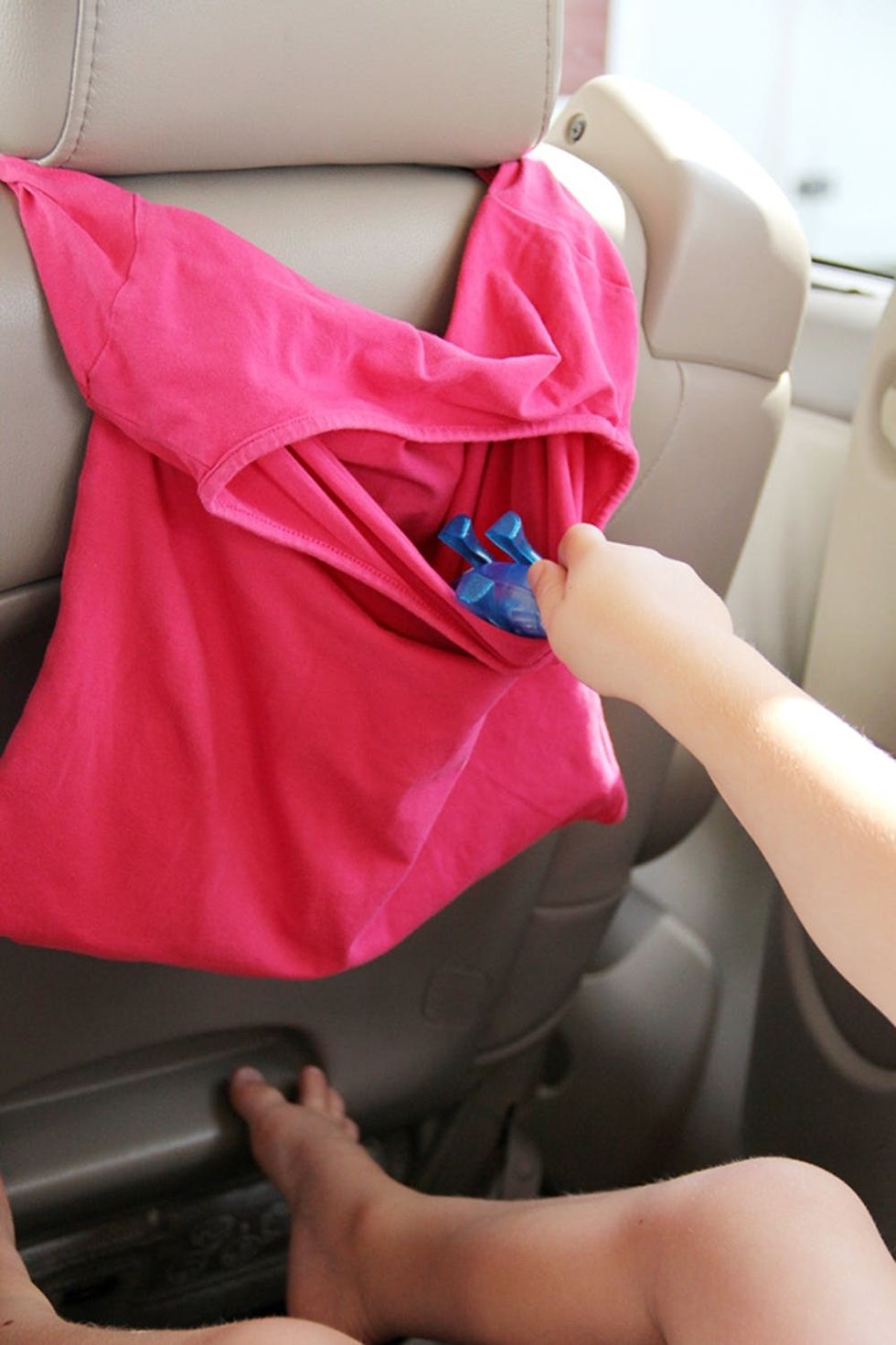 )
This woman is on to something. Using a craft tray to hold your fast food is ingenious, and it makes so much more sense that fishing around in a paper bag. (via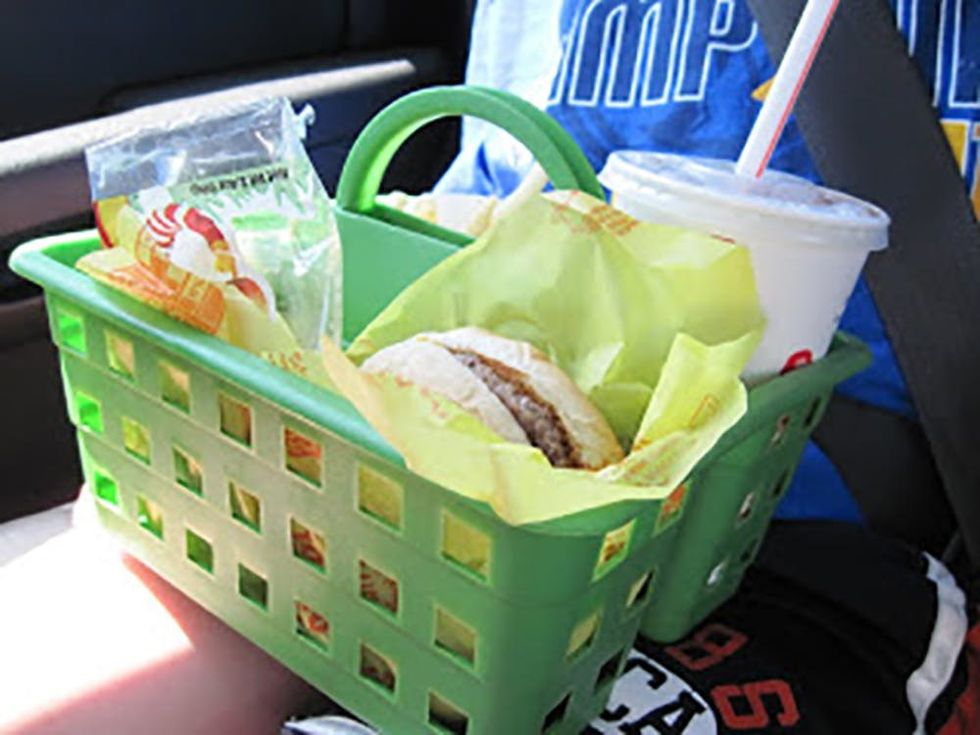 )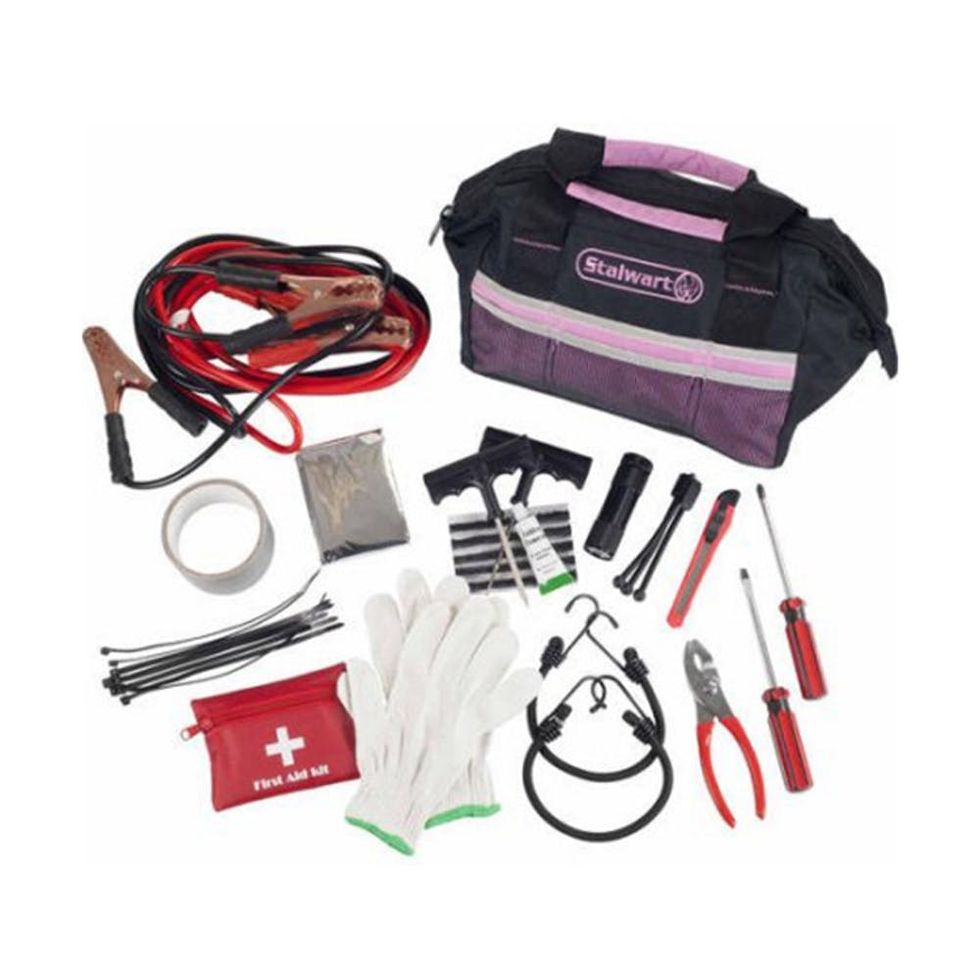 Last but not least, you should always have an emergency kit, especially when the nearest garage could be several hours away. Triple-A will only get you so far!
Ariel Garneau
Ariel loves color, bold design, and eclectic decor. She goes by many names including "color decor wizard" and is also the voice behind PMQ for two (www.pmqfortwo.com) where she creates interiors and decor that are renter-friendly and creative.
Home DIY