Cara Delevingne Is Facing Internet Backlash Over a Meme About Selfies
Sep 23, 2017
When she's not busy giving us major hair inspo or dropping new music singles, supermodel-turned-actress Cara Delevingne is super active on Instagram, sharing uber-fashionable snaps with her 40.6 million followers. Recently, the 25-year-old strayed from her winning formula, however, and shared a meme about selfies that didn't go over so well with her 21st century audience.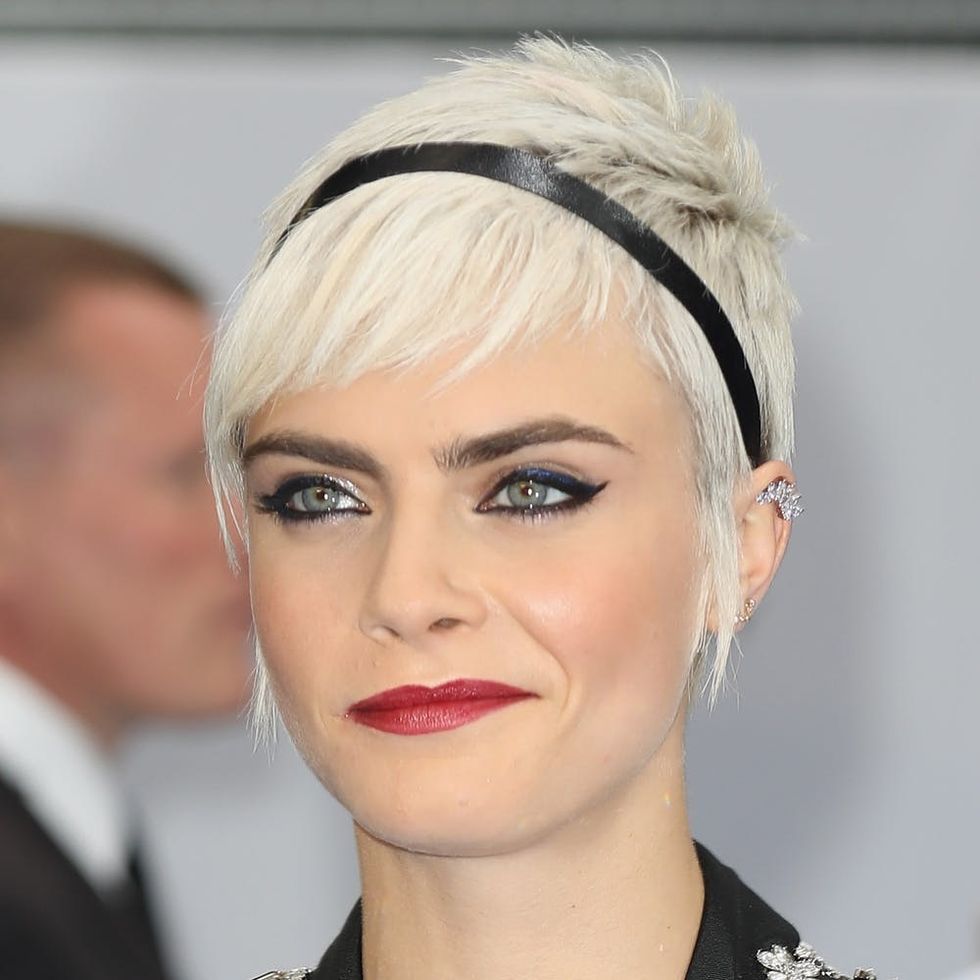 ---
The post in question shows a black and white image of a young girl sitting on steps, surrounded by books as she reads from one of the volumes, and is superimposed with the words, "One girl loved reading so much, she forgot how to take a selfie."
While the budding songstress was likely attempting to be humorous, many didn't find the joke funny. Angry followers, who interpreted the caption to mean that women who take selfies cannot possibly like reading or be intellectual, flooded the post with more than 2,600 comments, expressing sentiments such as, "Why can't you love books AND selfies?" and "It is clear the statement in the picture is designed to make women feel stupid for taking selfies. It's really sad the way women are being shamed and judged for absolutely everything in our lives. I'm sure there are a million ways to post about the importance of reading without shaming women for taking selfies."
Another, who identified herself as an author, agreed, writing, "I WROTE a book and took a selfie every f*cking day. Don't judge other women by your own limitations."
Delevingne, who has herself posted a selfie or two in her day if only as a means of advertisement, heard all the feedback loud and clear, returning to the post to update its caption. "Wow! The backlash on this picture is heavy!!" she wrote. "I am not trying to say that I am better than anyone. It's a nice reminder to me and to anyone. The power of getting lost in a book."
Now that's something we can all agree on!
What do you think of Cara Delevingne's post? Tweet us @BritandCo.
(Photo via Tim P. Whitby/Getty)
Barbara Pavone
Barbara Pavone is a pop culture-obsessed writer based in beautiful (but ridiculously cold) Montreal, Canada. When she's not working, she's sipping on a Pimm's Cup and daydreaming about her celebrity hero, Saint West.
Celebrity News