Casual and Easy Easter Dinner Ideas
Mar 22, 2016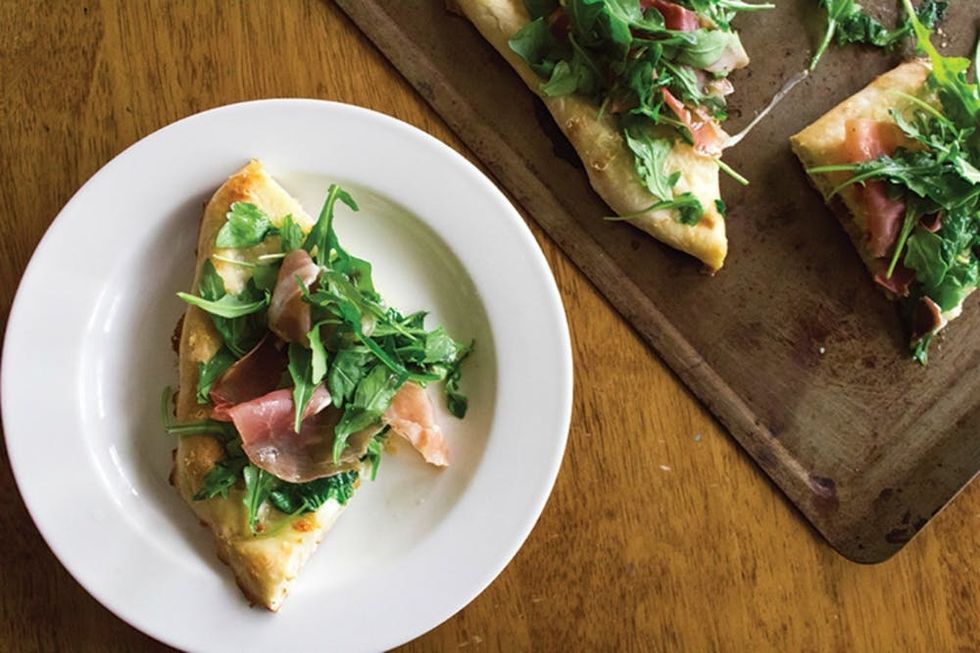 Honey-baked ham, roast leg of lamb, Easter bread… Traditional Easter dishes sound wonderful, if we could only overcome the hurdle of learning to prep and cook them. The reality is, many Easter recipes are complex and time-consuming. It's not easy to pull off a feast and please a crowd. Reality check. What crowd? We are having just a handful of peeps over, and they are the usual suspects — family members and close friends. It's just a get-together like any other. We pulled off Super Bowl Sunday without a hitch. Can't we just serve the usual kinds of delicious food? Yes and yes! From salmon to burgers to pizza-quesadillas, here are 13 easy dinners you can make in under 30 minutes.
---
If you prefer to be talking and laughing with your guests than holed up in a hot kitchen by yourself, you may want to consider a crockpot meal. The beauty of slow-cooker recipes is that you can prep and chop way ahead of time, dump everything in the crockpot, set the timer, then let it be. It does its thing while you do yours, and hours later you've got a scratch-made meal ready for your guests. The crockpot is also great for serving up food buffet style. It keeps the meal warm while folks can circulate and serve themselves. From chowders to soups to chili and carne asada, here are 12 crockpot recipes that would be perfect for a casual Easter gathering (some of them are even vegetarian).
Over at Spoon University, they specialize in rounding up simple recipes and food hacks that make cooking easy peasy, like this prosciutto and arugula pizza. It's the kind of simple meal that looks more sophisticated than it is to make. Begin with some pre-made dough from Trader Joe's — a priceless hack that will give a simple pizza an artisan look. Add flavorful ingredients like prosciutto and parmesan cheese straight from the deli, a few grape tomato slices, then top with arugula when it's fresh out of the oven. Simply delicious.
Do you have a quickie recipe for a casual Easter gathering? Tag us on Instagram @britandco.
(Photo via Andrea Kang/Spoon University)
Sally Jones
Sally Jones is a writer and editor living in New York City. She has worked at many websites including iVillage, Ladies Home Journal, More, Parenting, Cosmopolitan, The Knot and YourTango, in jobs ranging from editor to COO. Renovation and interior design are her
unhealthy obsessions
hobbies. She has renovated every home she's lived in, including the rentals, and like... whoa, who does that? You can catch her at her blog
Renov8or
.