10 Celebs Whose IRL Style Is Nothing Like Their On-Screen Characters
Jul 27, 2016
It's easy to forget sometimes that the characters on our favorite TV shows are actual people with their own unique identities, stories and senses of style. So when we do see them IRL, it can come as kind of a shock. Whether it's intense makeup or personality-altering duds, some stars undergo a complete style transformation from the streets (or the red carpet) to the screen. From the badass, bare-faced aesthetic rocked by the girls on Orange Is the New Black to the utterly unrecognizable cast of Game of Thrones, the leading ladies below rock a totally different style than the characters they play on screen.
---
Scandal's Olivia Pope doesn't mess around, and neither does her style. Her wardrobe reads strong, assertive and feminine all at once, with structured, tailored pieces and understated hues reigning supreme.
While Olivia Pope largely plays it safe when it comes to sartorial matters, Kerry Washington isn't afraid to branch out. The Scandal starlet is a fan of modern, edgy silhouettes, and embraces bold color and prints like it ain't no thing. And that's before we even get started on the hair and makeup — this girl knows how to rock a rad mani and smokey eye.
Emilia Clarke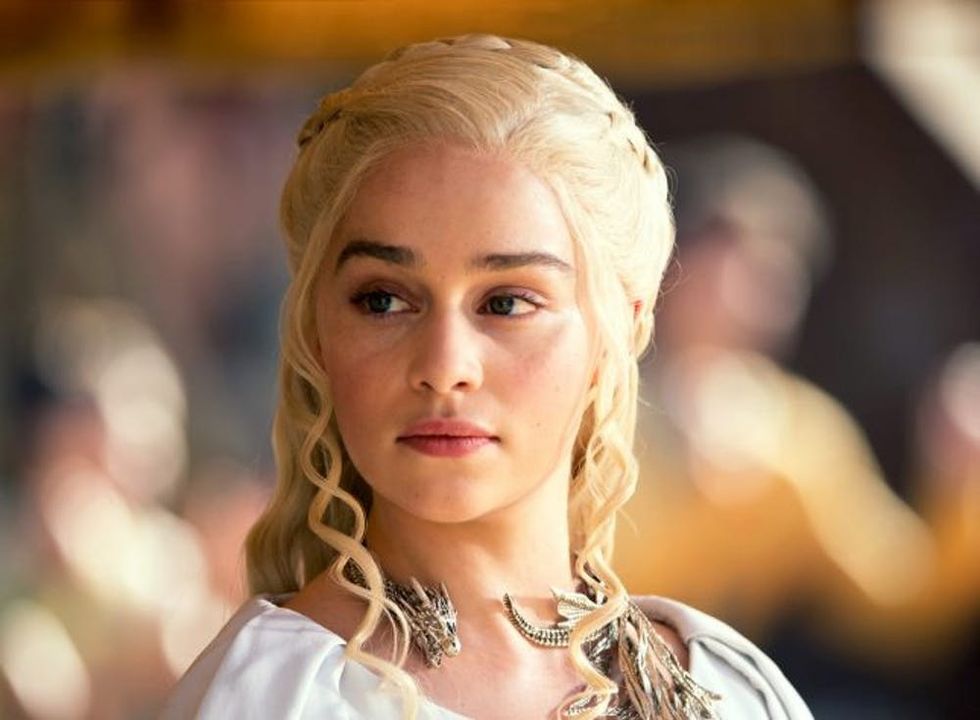 One doesn't tune into Game of Thrones expecting to catch up on the latest fashions, but within the context of the show, Daenerys Targaryen is no doubt a frontrunner for best dressed. Her icy blonde locks and ethereal gowns are straight-up stunning. (Photo via HBO)
IRL, Emilia Clarke bears no resemblance to her HBO counterpart. Emilia rocks an enviable brunette bob on the daily, and styles it alongside dramatic eye makeup (girl knows what's up when it comes to a killer cat eye) and getups that run the gamut from edgy feminine frocks to bright snuggly sweaters and Louboutin pumps.
Shay Mitchell
Out of all the girls on Pretty Little Liars, Emily Fields's sense of style is easily the most accessible and pared down. While her fashion sense has certainly evolved over the years, Emily likes to keep it simple, sticking to classic silhouettes and closet staples, with details like dainty accessories, thoughtful layering and bright colors woven throughout to keep things feeling fresh.
Shay Mitchell and Emily Fields couldn't be more different. While Emily's style could potentially be described as bland, Shay is a straight-up glamazon with an edgy downtown twist. Expect to find bold prints, sexy runway-ready accessories and getups that strike the right balance of sexy and laid-back sophistication. Oh — and ah-mazing manicures. Nail art is this girl's forte.
Ariel Winter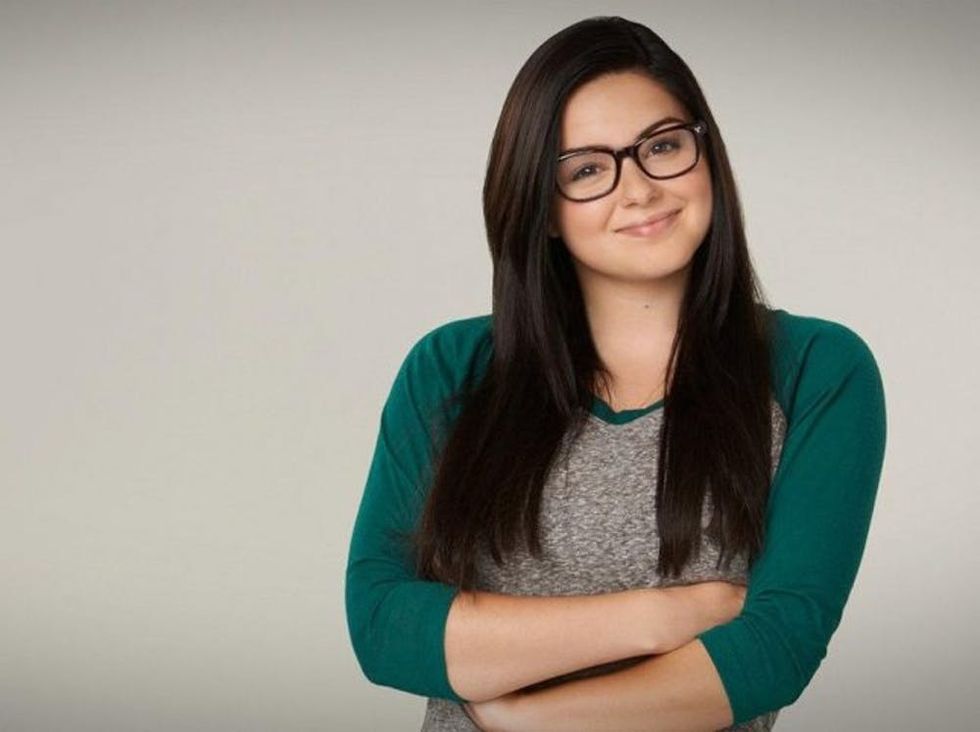 On Modern Family, Ariel Winter takes on the role of Alex, the brainy middle child who has arguably been the most interesting character to watch evolve. That said, Alex isn't exactly what you'd call a fashion goddess, with her arsenal of borderline blasé basics and no-frills approach to style. (Photo via ABC)
Bombshell alert! Ariel Winter's style is more wild child than simple and studious. The 18-year-old actor isn't afraid to take it there, donning daring dresses, show-stopping cutouts and glam makeup on the regular.
Taryn Manning
Tiffany "Pennsatucky" Doggett's look is, well, a lot. Between the bad teeth, gnarly 'do and unflattering sweats-and-scrubs combo she rocks on the daily (AKA the height of prison fashion), Doggett won't be winning any beauty contests anytime soon.
To say Taryn Manning looks nothing like OITNB's Tiffany Doggett would be an understatement. IRL, Manning rocks a perfectly undone white-blonde bob and boy-meets-girl getups that toe the line between glam goddess and bonafide badass.
Caitriona Balfe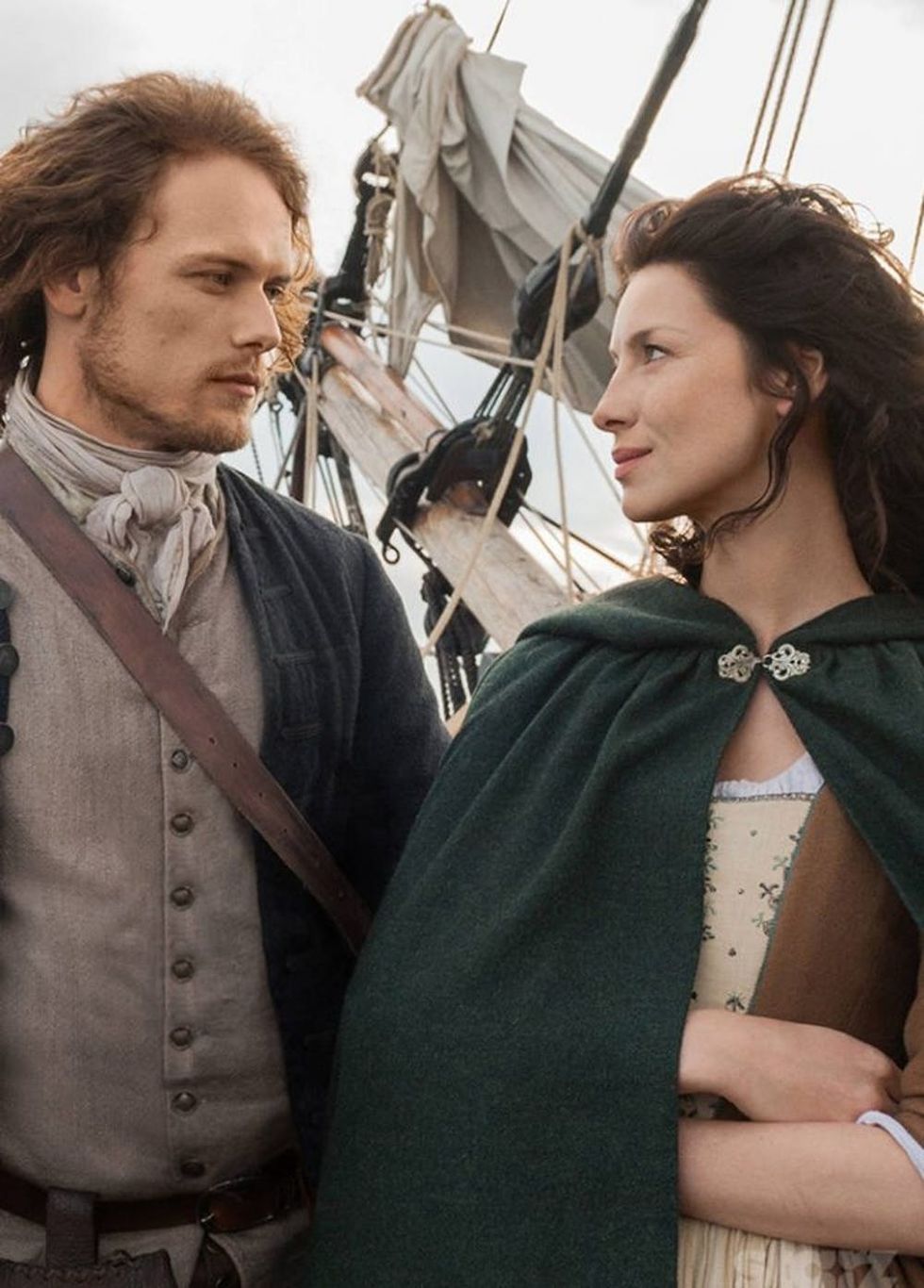 Whether she's chillin' in the 1940s or galavanting through the Highlands in 1743, Clare Fraser (or Randall, depending on who you ask) is the picture of throwback fabulous, donning period pieces that range from ladylike A-line dresses to OMG-worthy ball gowns. (Photo via Starz)
Caitriona Balfe's personal style is a far cry from Clare Fraser's day-to-day duds. The Irish actress and model is a modern muse in every sense of the word. While high-fashion frocks are frequently found on her frame, she looks equally as fab in sleek suiting separates, Breton stripes and casually cool jeans.
Danielle Brooks
On the Netflix show Orange Is the New Black, the character of Tasha "Taystee" Jefferson has a troubled past and often exhibits outrageous behavior, though she is also extremely intelligent and ambitious. Like the other inmates, Taystee's style could be described as drab and plain — a far cry from Danielle Brooks, the actress who plays her.
Babe alert! Unlike her character on OITNB, Danielle Brooks is usually seen sporting feminine floral dresses, playful prints, slim-fitting styles that show off her show-stopping curves and chic hair.
Laura Carmichael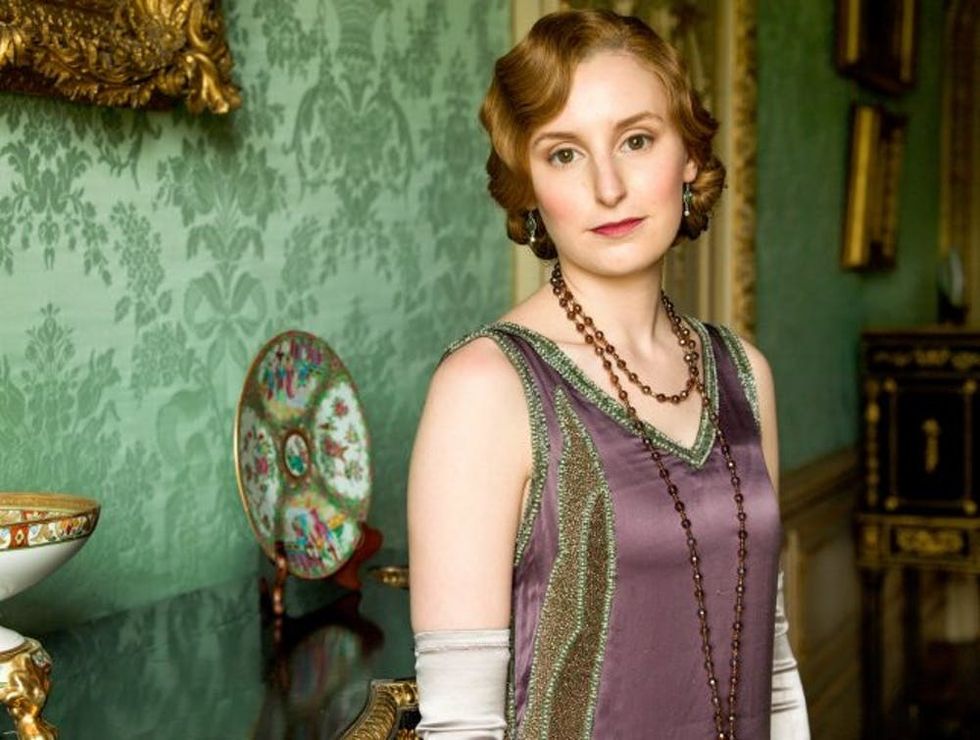 The fashions that graced the sets of Downton Abbey were just one of the many reasons we kept coming back for more. While Mary Crawley was no doubt queen bee when it came to the style scene, Lady Edith could certainly hold her own with a jaw-dropping arsenal of swoon-worthy dresses and accessories always on standby. (Photo via PBS)
Say what? It's hard to picture Laura Carmichael out of character, even more so when you get a glimpse of her laid-back style. With her leather jacket, ankle boots and mini crossbody bag, she nails the whole cool-girl-in-training thing like a pro — something Edith Crawley hasn't quite mastered yet.
Emma Watson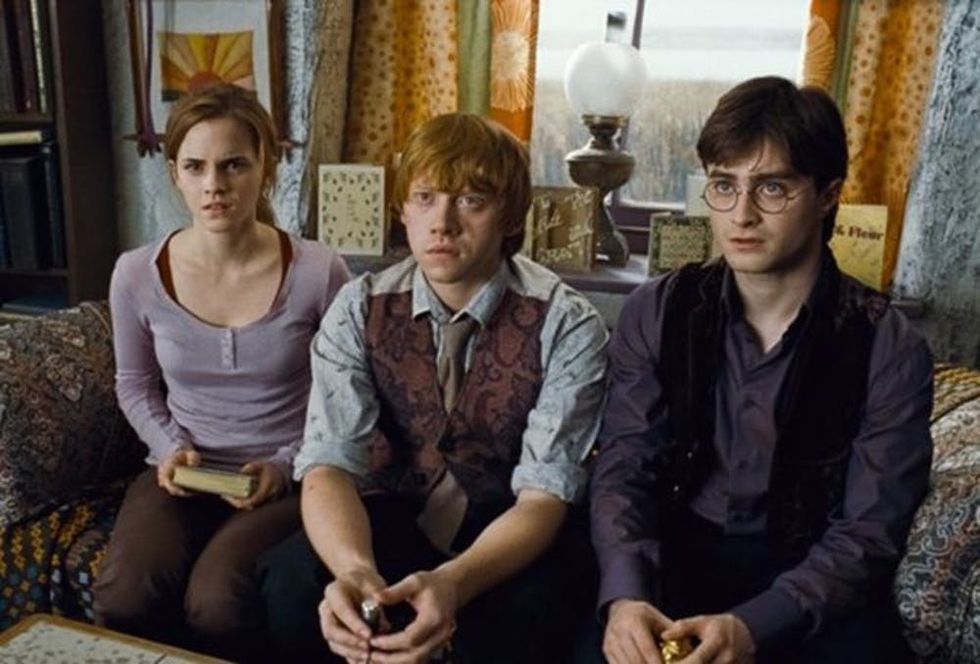 As Hermione Granger, Emma Watson was no stranger to throwback threads. Hermione's style lies somewhere along the '90s average everyday teen spectrum, with essentials like henleys, chinos, awkward layering and hoodies (no Dr. Martens, chokers or ditsy floral dresses here) creating the backbone of her closet. That and the frizzy tresses, of course. (Photo via Pottermore)
We've watched Emma Watson grow up on screen, evolving from a cute frizzy-haired kid in '90s-era ensembles (the type that didn't come back in style) to a legit fashion goddess with brains and ambition to boot. Watson's specialities are ethical and eco threads that channel her modern woman about town (with an ever-so-subtle bohemian twist), and this flowery frock and patent bootie combo totally nails it.
Daisy Ridley
When you're a fierce Jakku scavenger forced to fend for yourself on a harsh desert planet, you need clothes that can handle a little action — and heat. Rey's mohawk-inspired 'do (which we totally dig) and flowy minimalist uniform does just that, allowing her to kick some serious ass with ease.
While you'll often find Daisy Ridley in training gear on her Instafeed (girl will put your morning workout routine to shame), she has a pretty killer sense of style. Off the red carpet, where she's donned her fair share of gorgeous glitzy gowns, Daisy keeps it real with throwback essentials like shortalls, lace-up boots and hoops.