This Gadget Cooks the Perfect Pizza in 4 Minutes
Aug 27, 2013
We're really into pizza here at Brit + Co. Hot, cheesy, and delicious, pizza's one of those habits we'd rather not kick (though we really try to stick to the "only eat until you're full" rule).
---
The Chadwick is basically the ultimate pizza oven. It's a stainless steel device that uses your gas or electric stove to cook your food. It heats up to 500 degrees celsius — about twice the temperature of your traditional oven! This is what helps to make the pizza crispy and delicious instead of soggy and limp. (Ew, did we just use "soggy and limp" in the same sentence?) It can also heat up store-bought pizza to a yummy and perfectly textured end result… it does 10x what your microwave oven can do.
Not only can the Chadwick cook pizza, it can also make naan and pita bread. And did we mention how pretty it looks? With its streamlined design and elegant curves, it's the kind of device that you won't mind having sit out on your counter when you're not using it.
Running about $560, this device is definitely an investment. Our final verdict: it may not be totally worth the cash given its limited function, but if you make homemade pizza a lot, it this little gizmo is definitely worth checking out.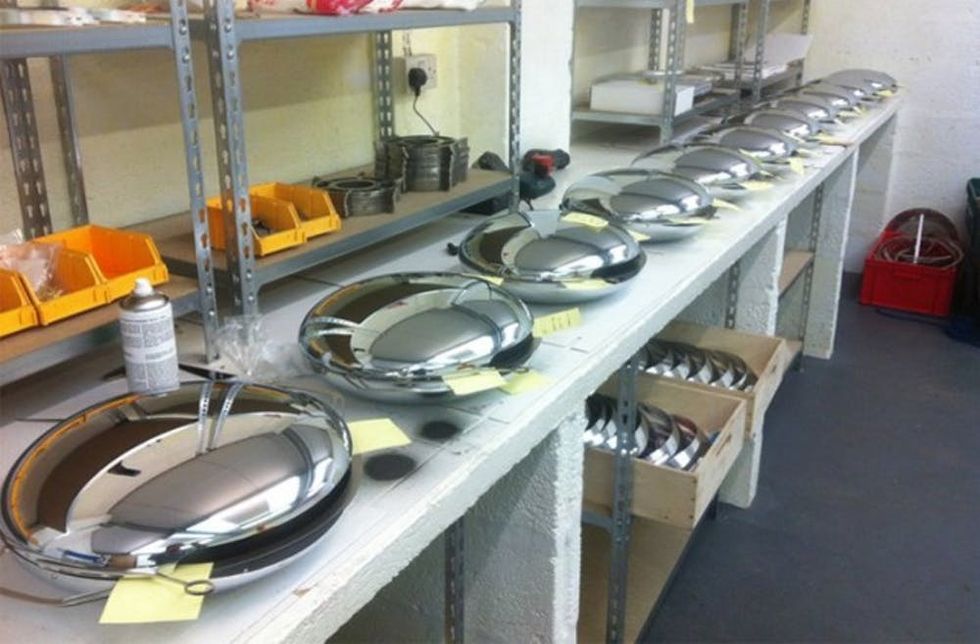 What do you think about the Chadwick Oven? Are there any pizza-related tricks or gadgets that you use? Talk to us in the comments below or over on Twitter.