Why Chipotle Should Be Your #1 Trick-Or-Treat Destination This Year
Oct 05, 2015
Candy is dandy on Halloween but not all of us have a sweet tooth — sometimes you just want something savory. And guacamole-y. Once again, Chipotle is hooking it up by offering three dollar burritos on Halloween and making itself a definite stop on your trick-or-treat route. In past years all you had to do to take advantage of this deal was show up to Chipotle wearing a costume but this year they're adding another wrinkle.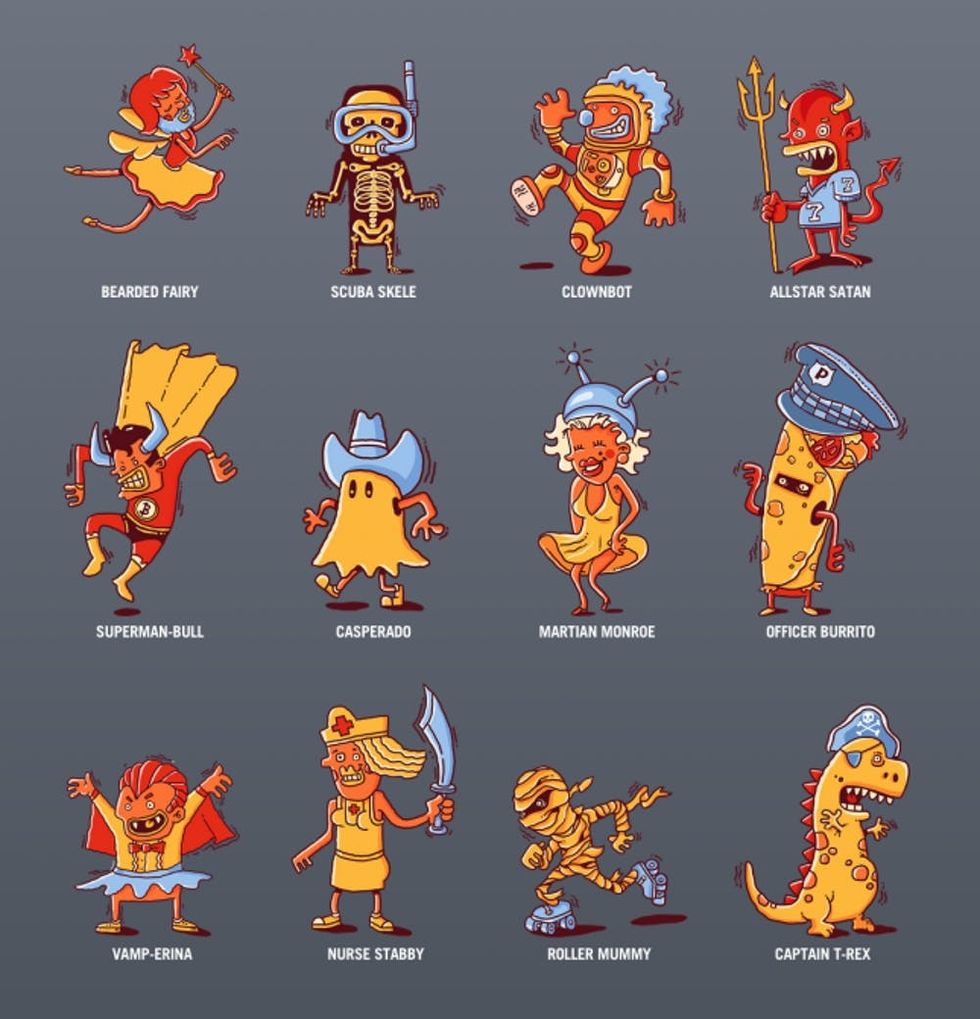 ---
This year to get your boo-rito you have to show up wearing a costume with an "unnecessary additive." Above are some examples the restaurant has provided on their website — but you should let your creativity and your imagination run wild. Maybe a cat with an extra foot? A policewoman with a cleaver? This promotion is all part of Chipotle's push for no GMOs and food that is totally additive free. The deal starts at 5 pm on October 31, making this your go-to pregame destination for all your Halloween parties.
Check out their hilarious commercial below.
Happy trick-or-treating, ghoul friends!
Does this have you brainstorming a new costume? Tell us in the comments!
(Photos via Chipotle)