16 Chocolate-y Valentine's Day Treats You'll Want Right Now
Feb 04, 2015
It's pretty much a consensus among women that if Valentine's Day's involves chocolate, it's more than okay. While we won't complain about store-bought chocolaty goodness, a homemade cocoa treat is what really says "I love you," So you may want to send this article to your boo for V-Day inspiration. With 16 delicious chocolaty treats to choose from, they'll have more than enough sweet ideas.
---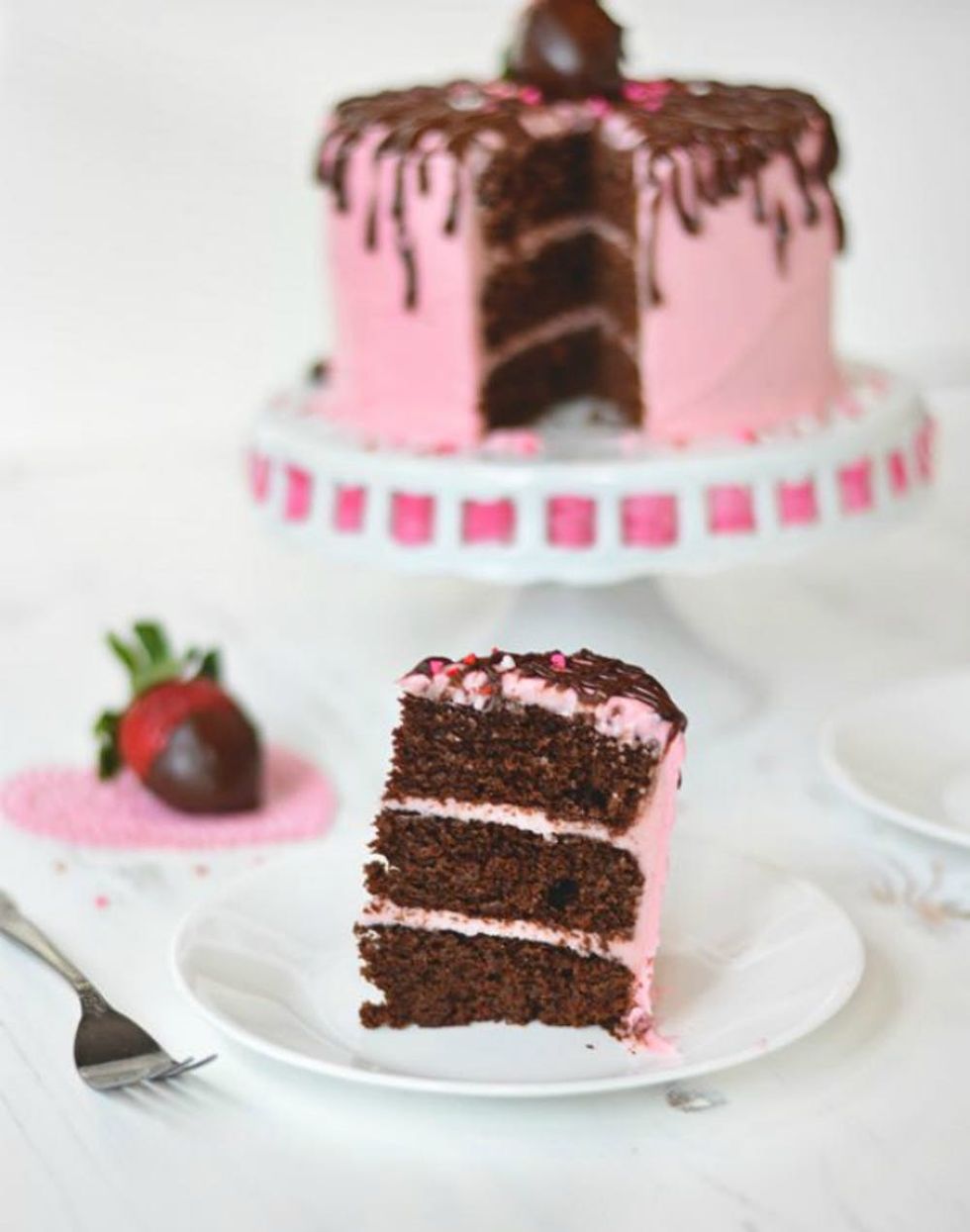 1. Strawberry Fudge Cake: You really just can't go wrong with cake. Especially when it's a mix of fruity and cocoa flavors. (via Beth Cakes)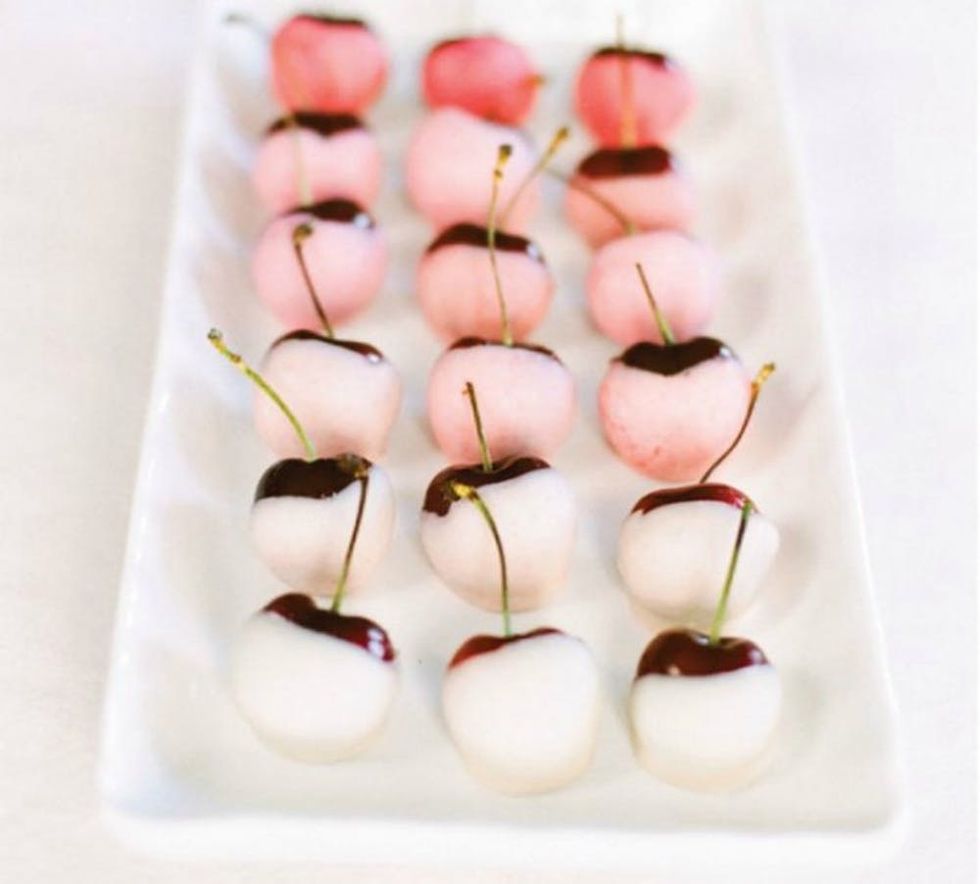 2. Ombre Dipped Cherries: Dipped anything is a great idea for a Valentine's Day treat, but these cherries take dipped sweets above and beyond the call of duty. (via Style Me Pretty)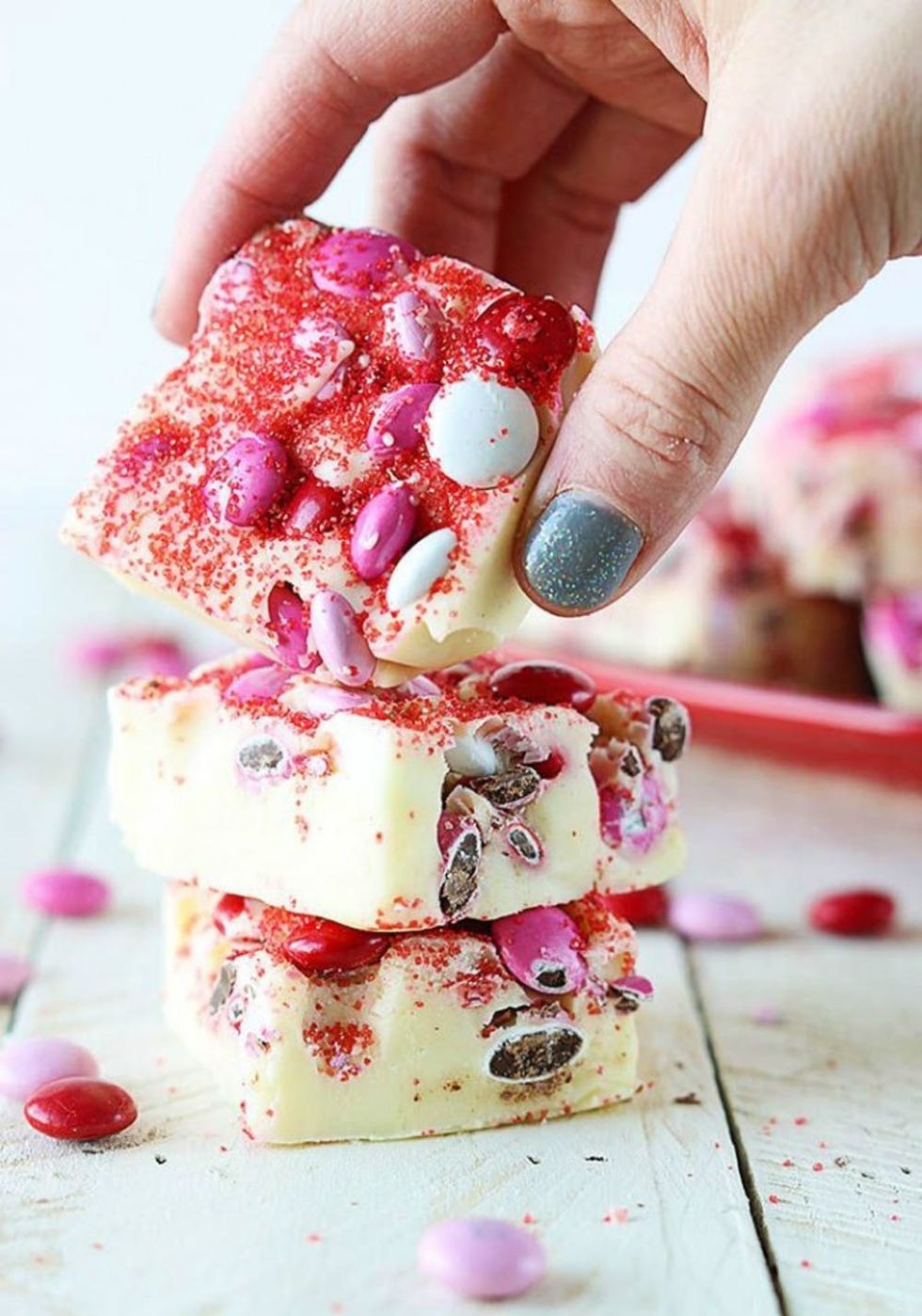 3. M&M Fudge: You are only three ingredients away from this delicious fudge. What are you waiting for? (via Creme de la Crumb)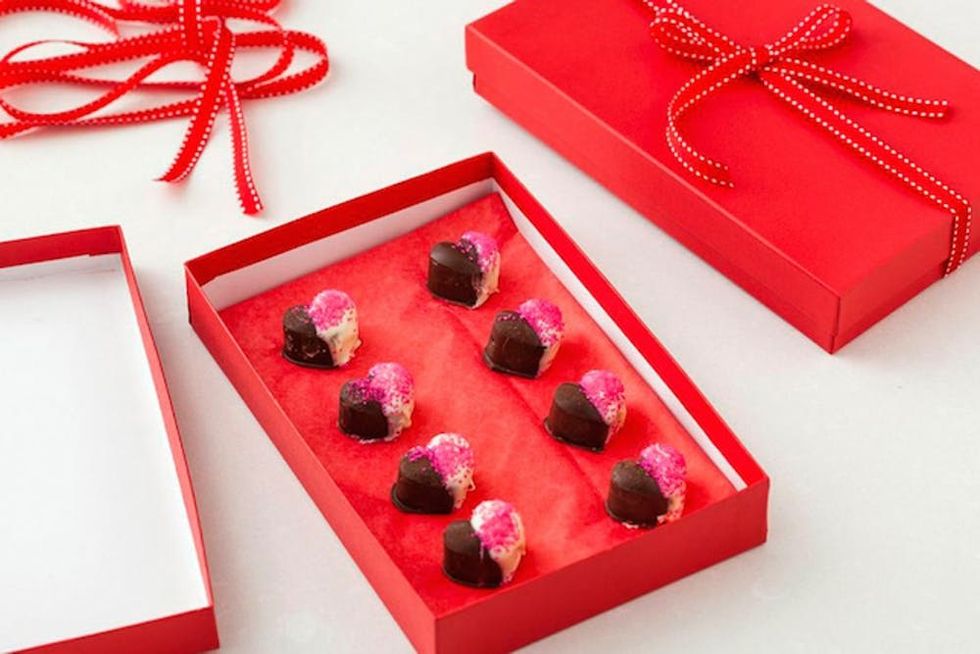 4. Sprinkle-Dipped Chocolate Hearts: When in doubt, dip it! Whip up these sprinkle-tastic chocolates for a great homemade alternative to the usual box of chocolates. (via Brit + Co)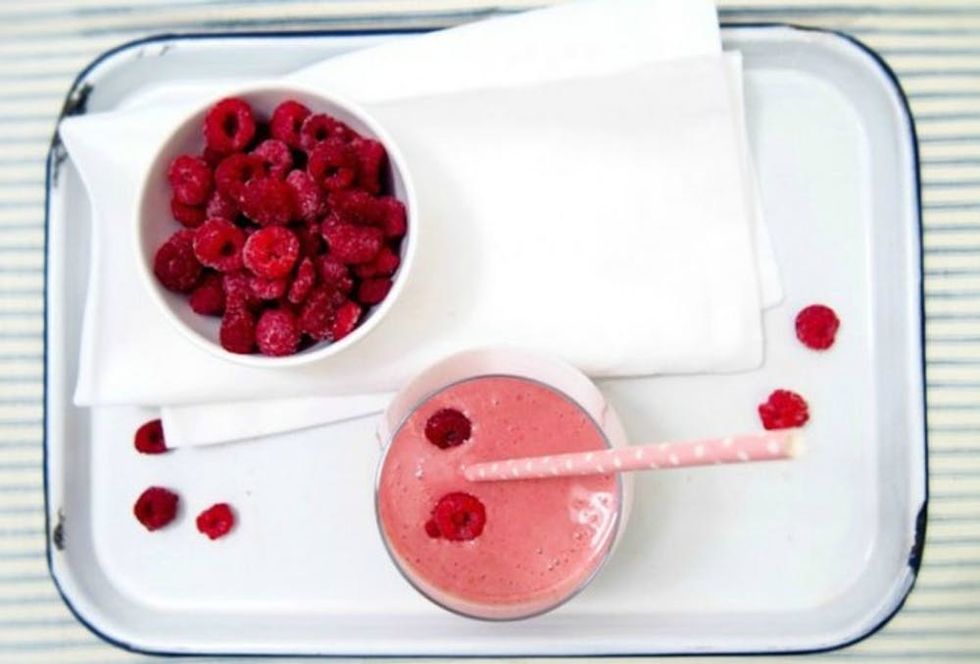 5. Raspberry Chocolate Wine Smoothie: Chocolate and wine in a smoothie? Say no more. (via The Cookie Rookie)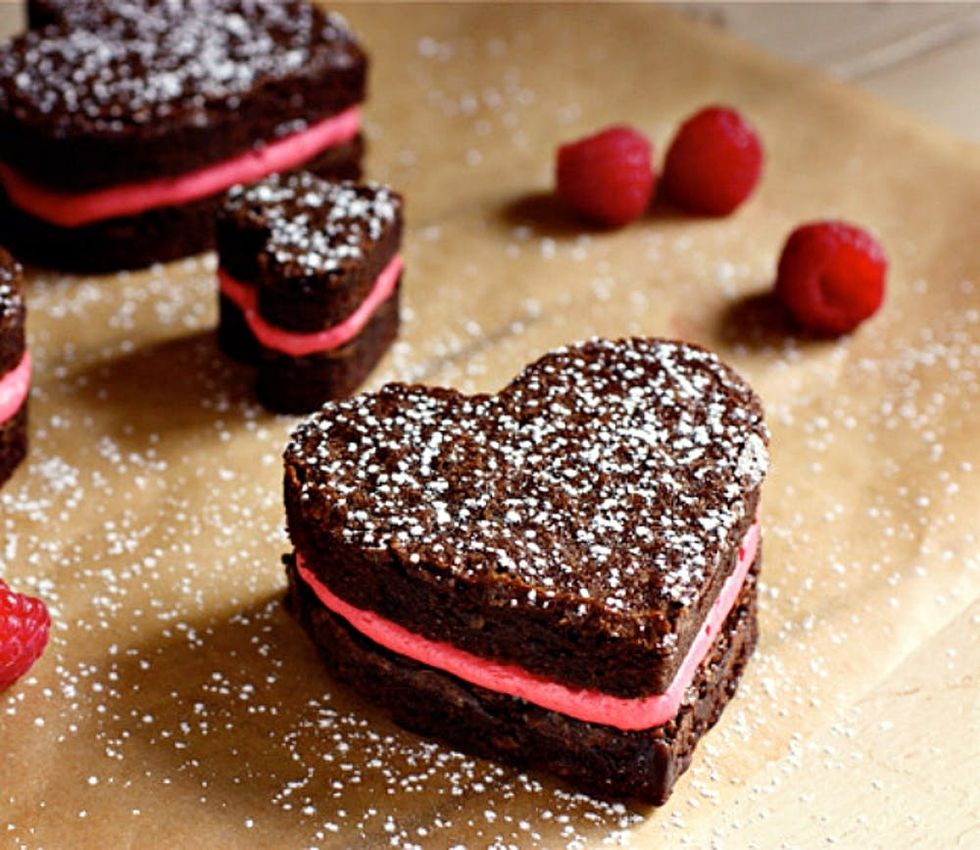 6. Brownie Hearts With Raspberry Buttercream: If you can make cookie sandwiches and ice cream sandwiches, then why not brownie sandwiches? (via A Farmgirl's Dabbles)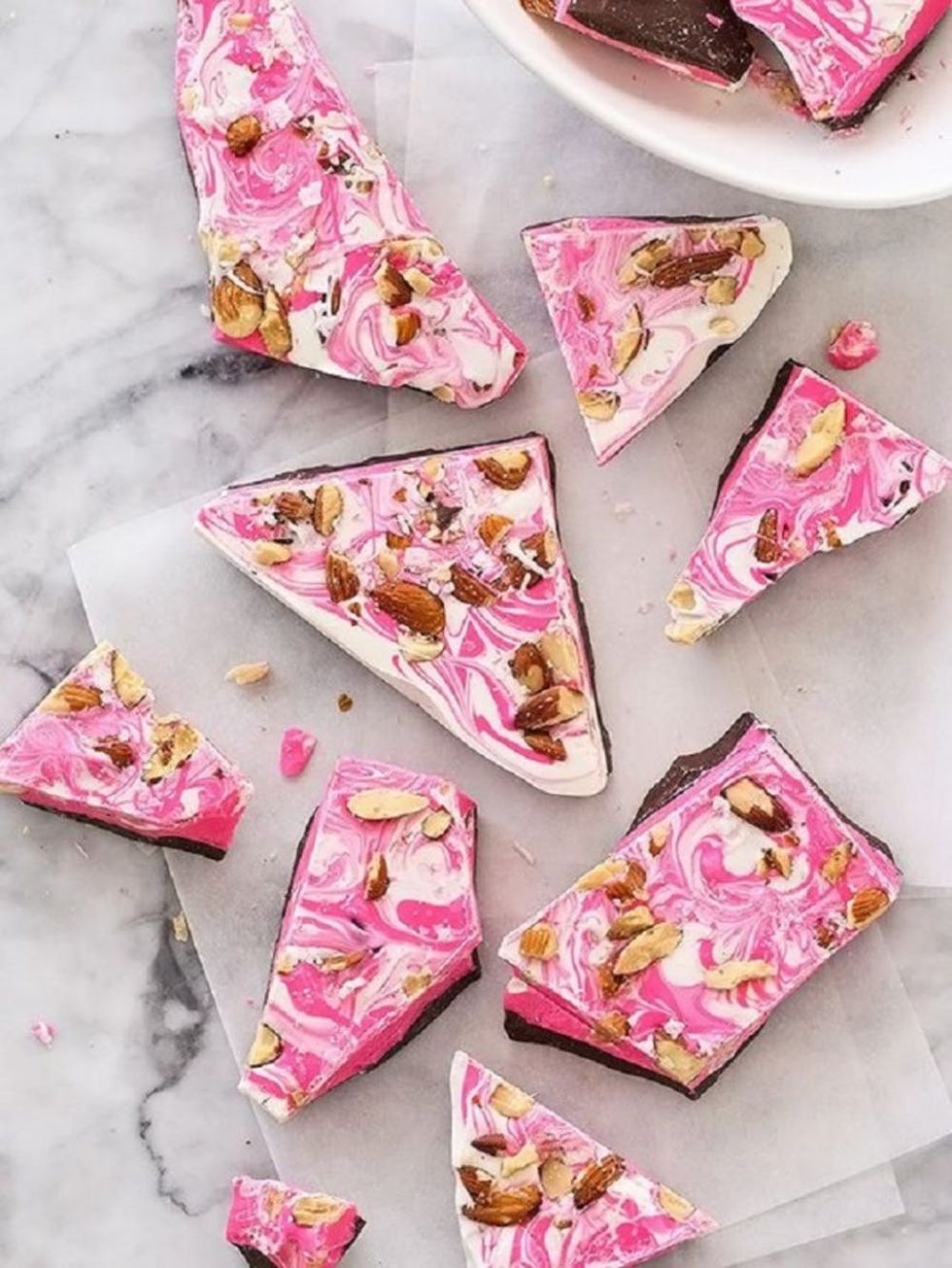 7. Spicy Chocolate Bark: Surprise your lover with something spicy. We were talking about this bark… (via Foodie Crush)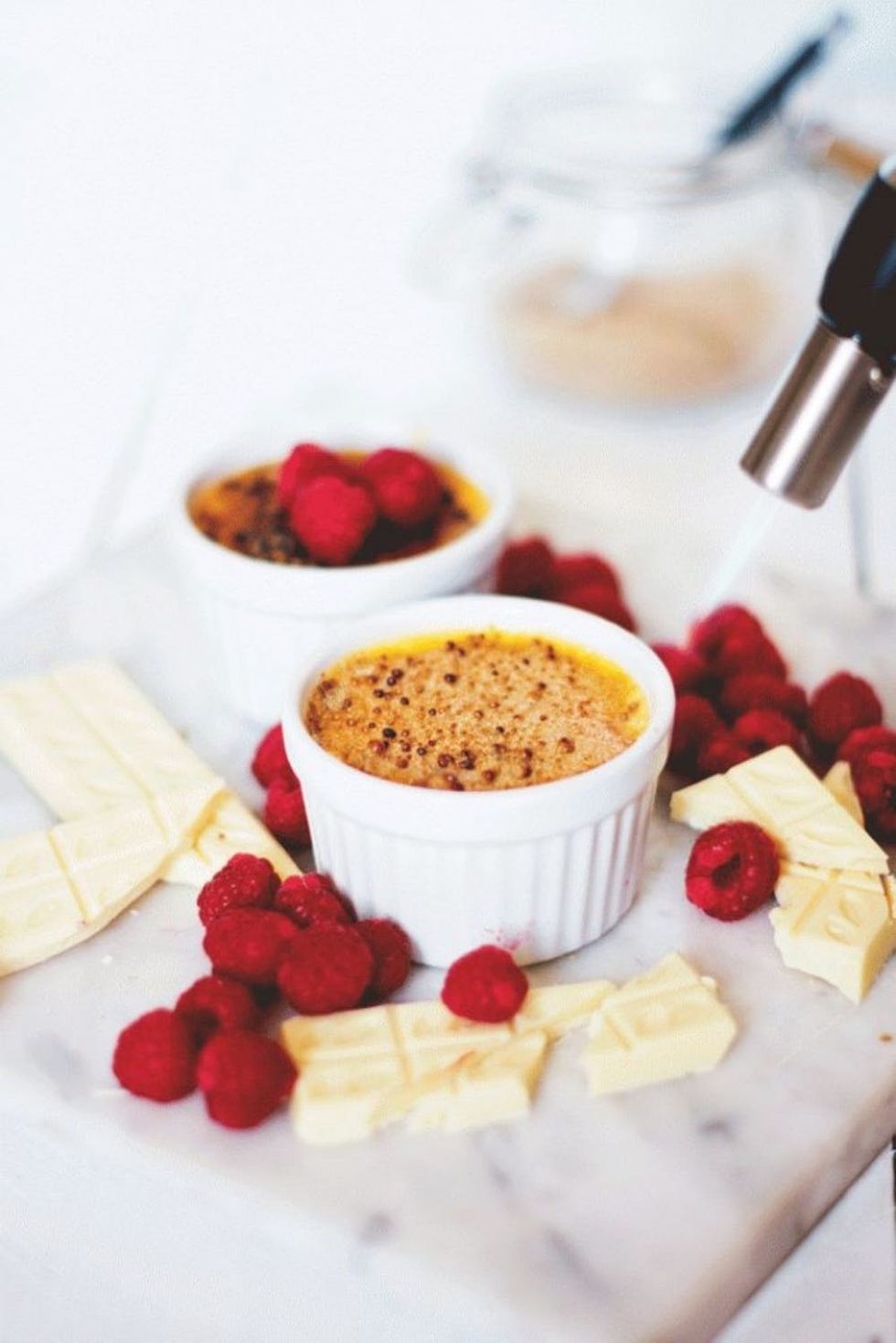 8. White Chocolate Crème Brûlée: Prepping a lavish Valentine's Day feast? Wrap it up with this fancy dessert. (via A Feast for the Eyes)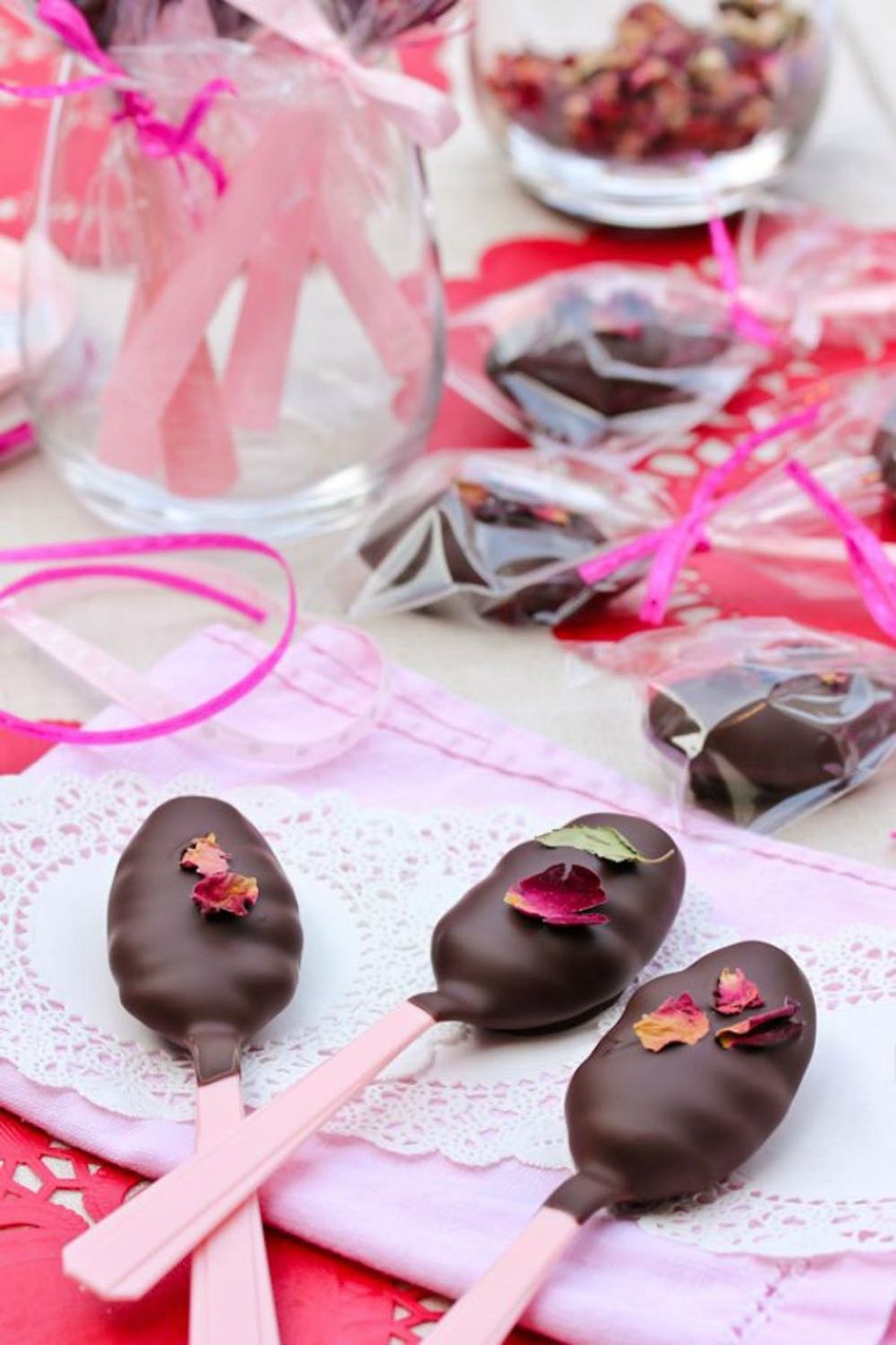 9. Chocolate and Roses Truffle Spoons: Now your SO can give you chocolate and roses wrapped up in one delicious gift. (via A Spicy Perspective)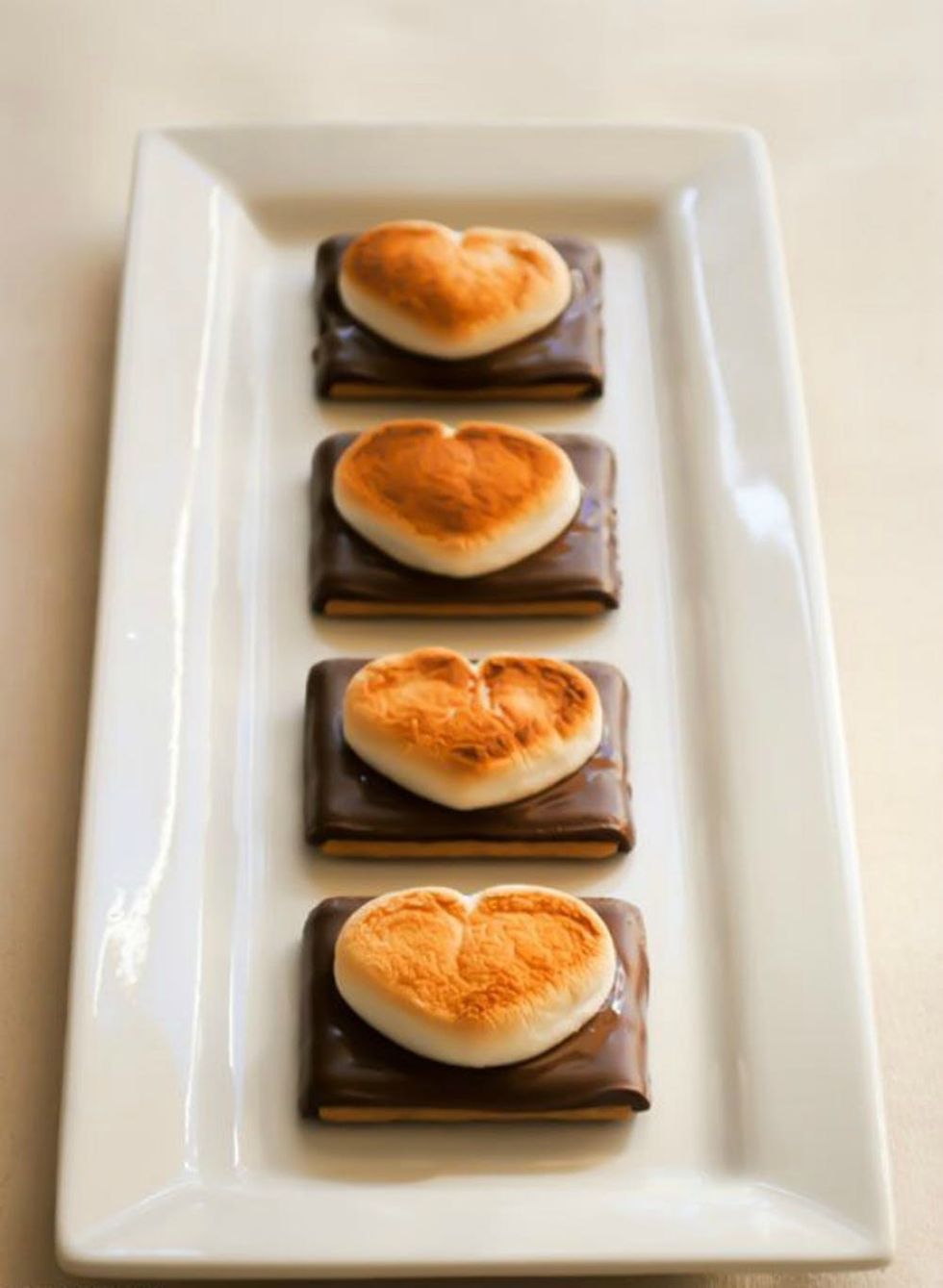 10. Valentine S'mores: We recommend serving these in a romantic blanket fort for two. (via The Cake Blog)
11. Red Velvet Macarons: Of course there would be red velvet–flavored macarons. Somebody read our dessert-loving mind. (via Dixie Crystals)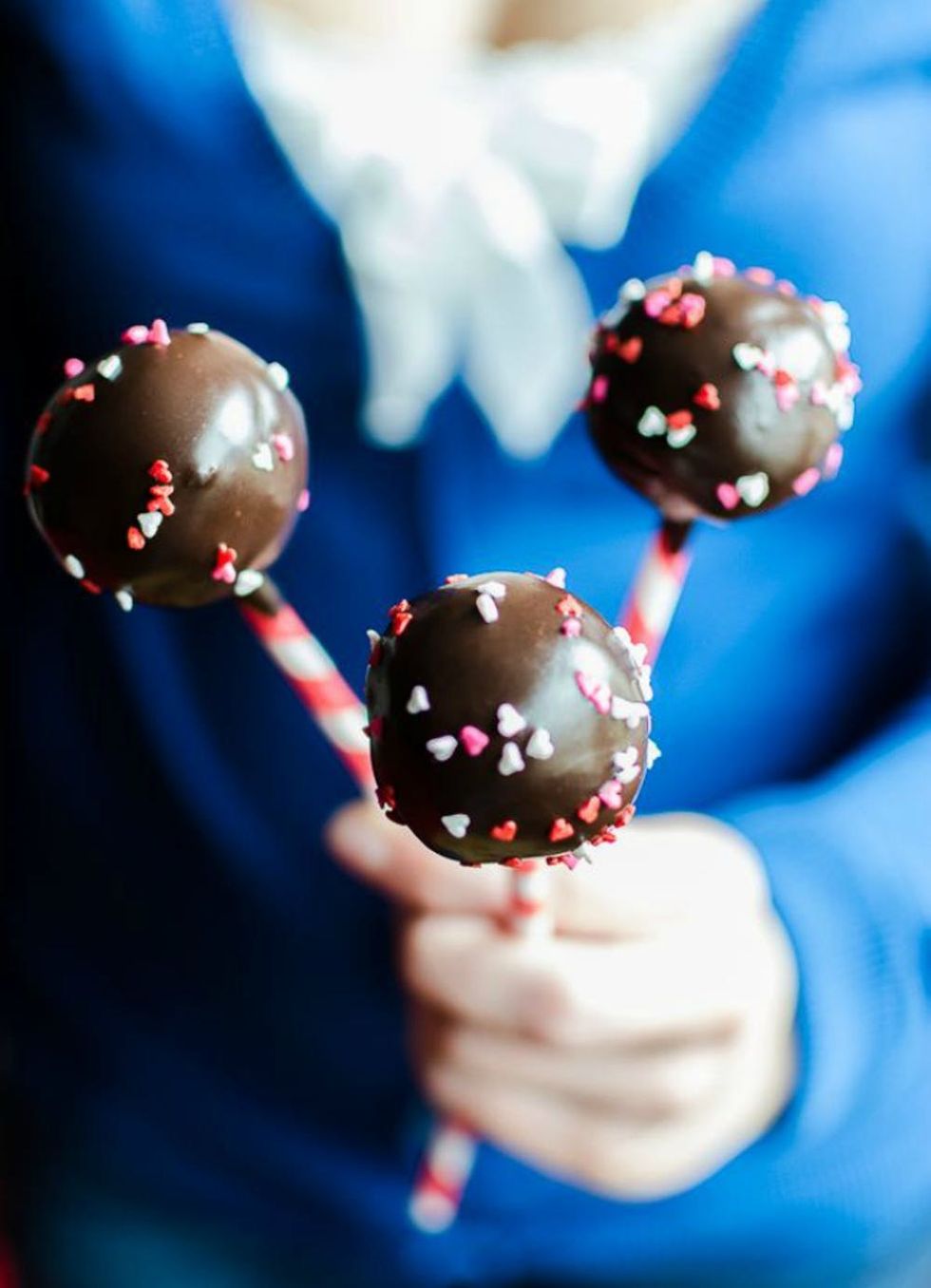 12. Cake Pops: This is the perfect use of striped paper straws. But can you make them as good as Starbucks? There's only one way to find out. (via Bucataria Cu Mirodenii)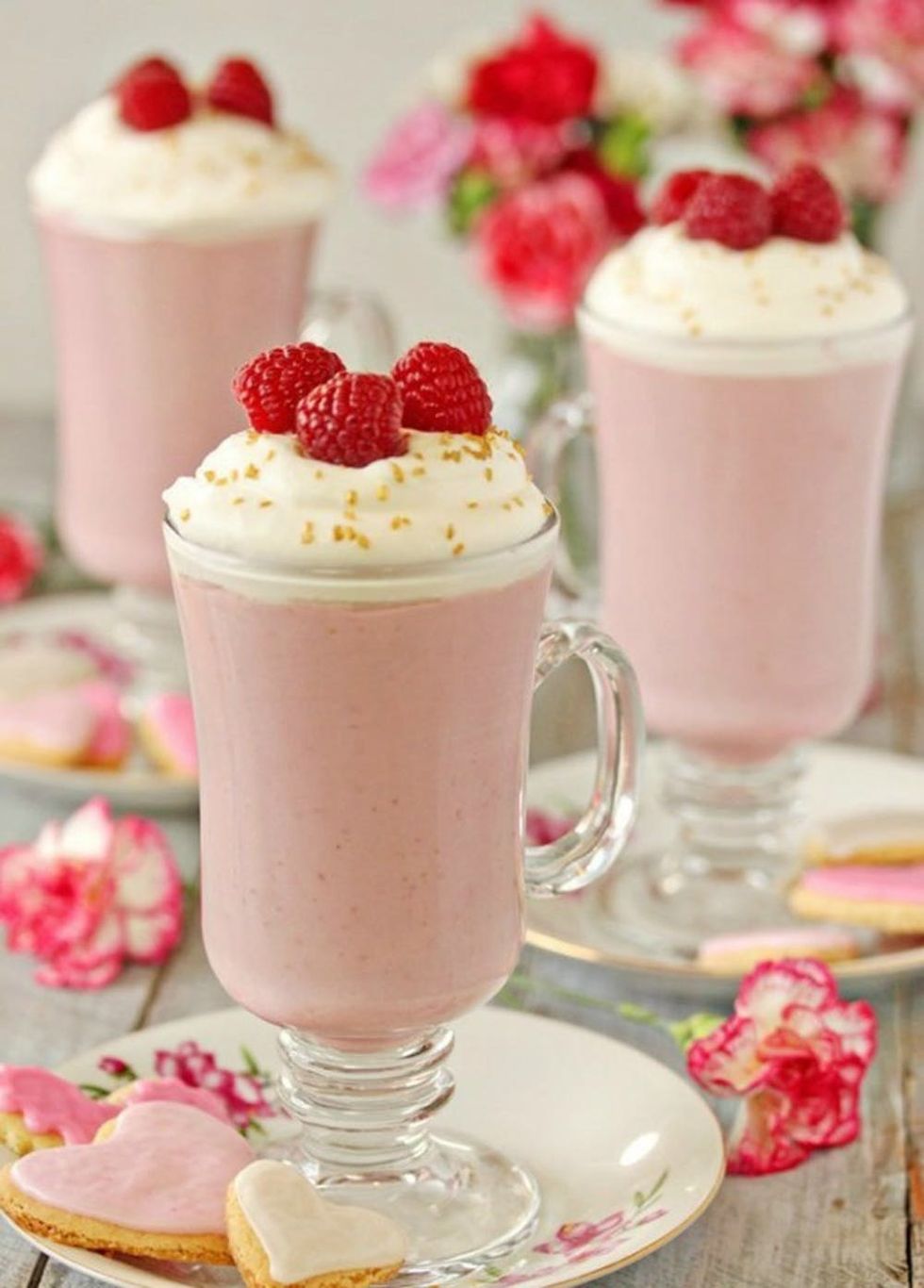 13. Raspberry White Hot Chocolate: Just imagine you and your boo snuggled up on the couch enjoying this steamy drink. Talk about the perfect warm-up for mid-February. (via Sugar Hero)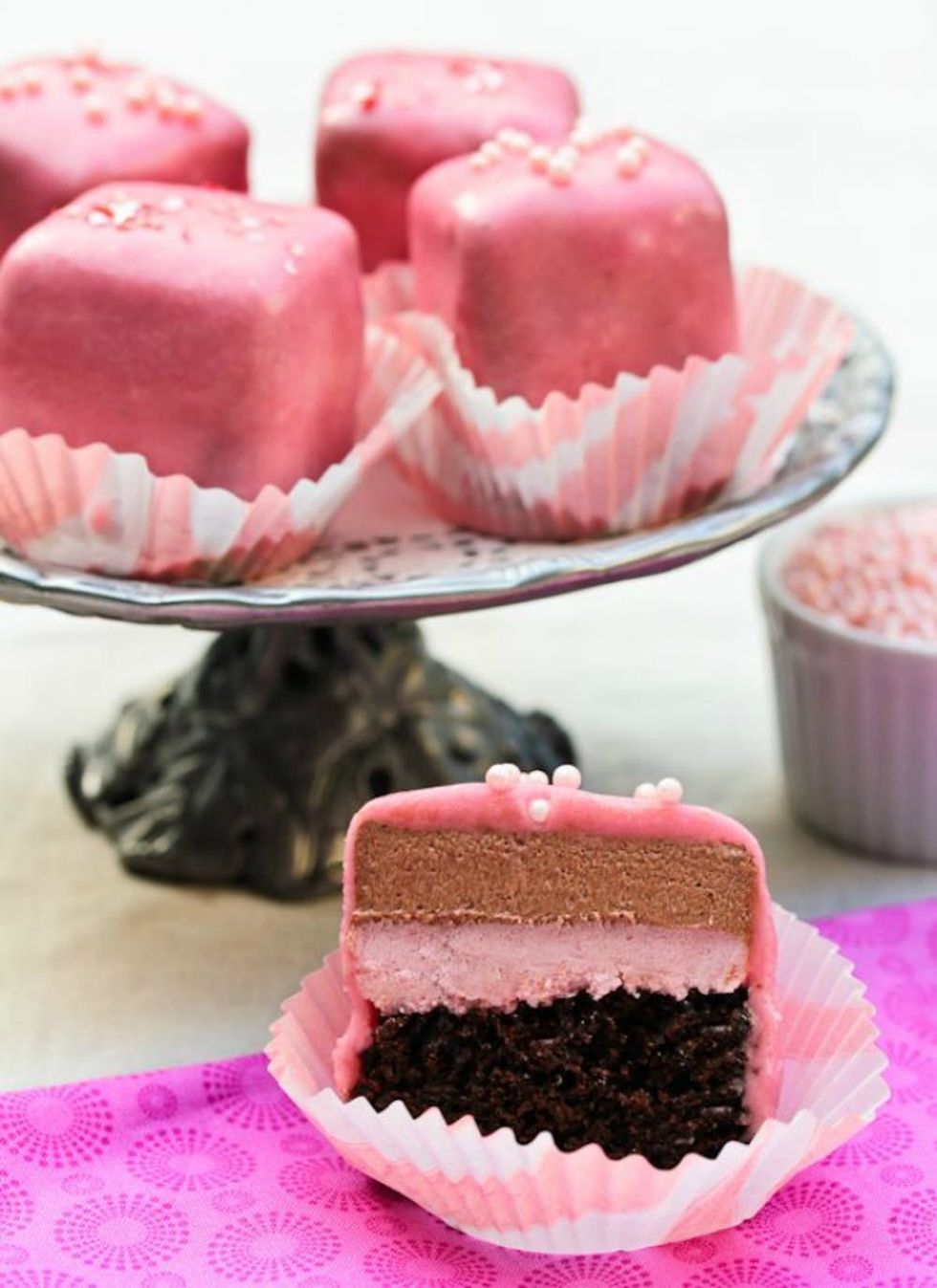 14. Chocolate Pomegranate Petit Fours: They'll guess strawberry or raspberry… and then you'll transport them to the tangy-sweet world of the pomegranate. (via A Spicy Perspective)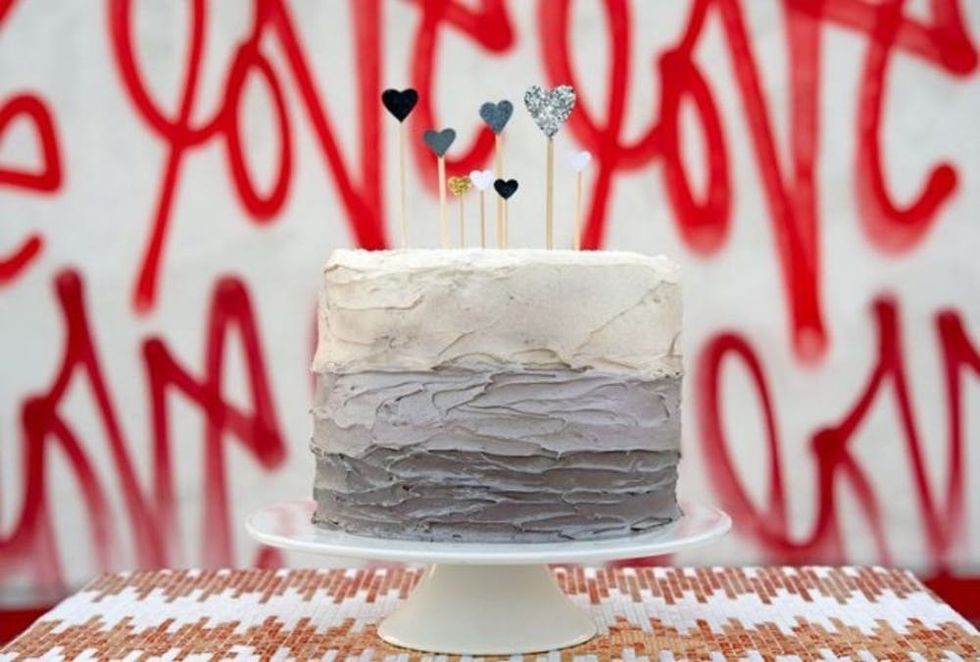 15. Black Heart Cake: We dare you to bake up this six-layered cake that's the best of both chocolate and vanilla flavors. (via Garlic My Soul)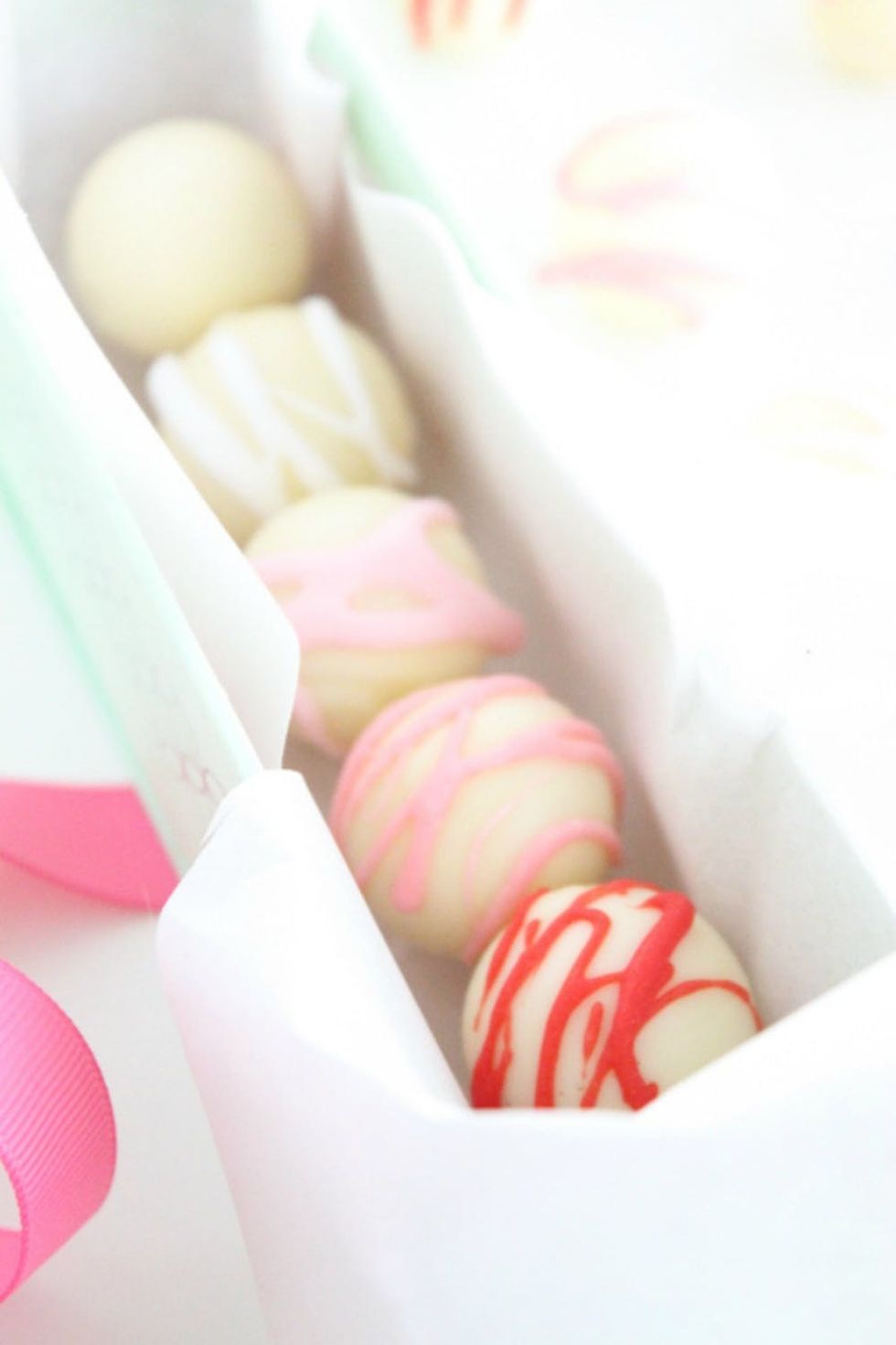 16. Ombre chocolates: If you kinda forgot to plan for Valentine's Day, grab some store-bought truffles and drizzle them with ombre icing. We won't tell. (via Sugar and Cloth)
What are your chocolate-y plans for Valentine's Day? Tell us below!