Your Favorite DIY Beauty Ingredient Is Going to Revolutionize This Drugstore Product
Oct 16, 2015
Coconut oil has found a special place in the hearts of many when it comes to their beauty regimens. It can be used for anything from moisturizing to de-frizzing to removing eye makeup. And now RMS Beauty (a favorite of ours for their new nail polish line) has harnessed the latter in a genius way to capitalize on the coconut oil craze — in the form of handy makeup remover wipes.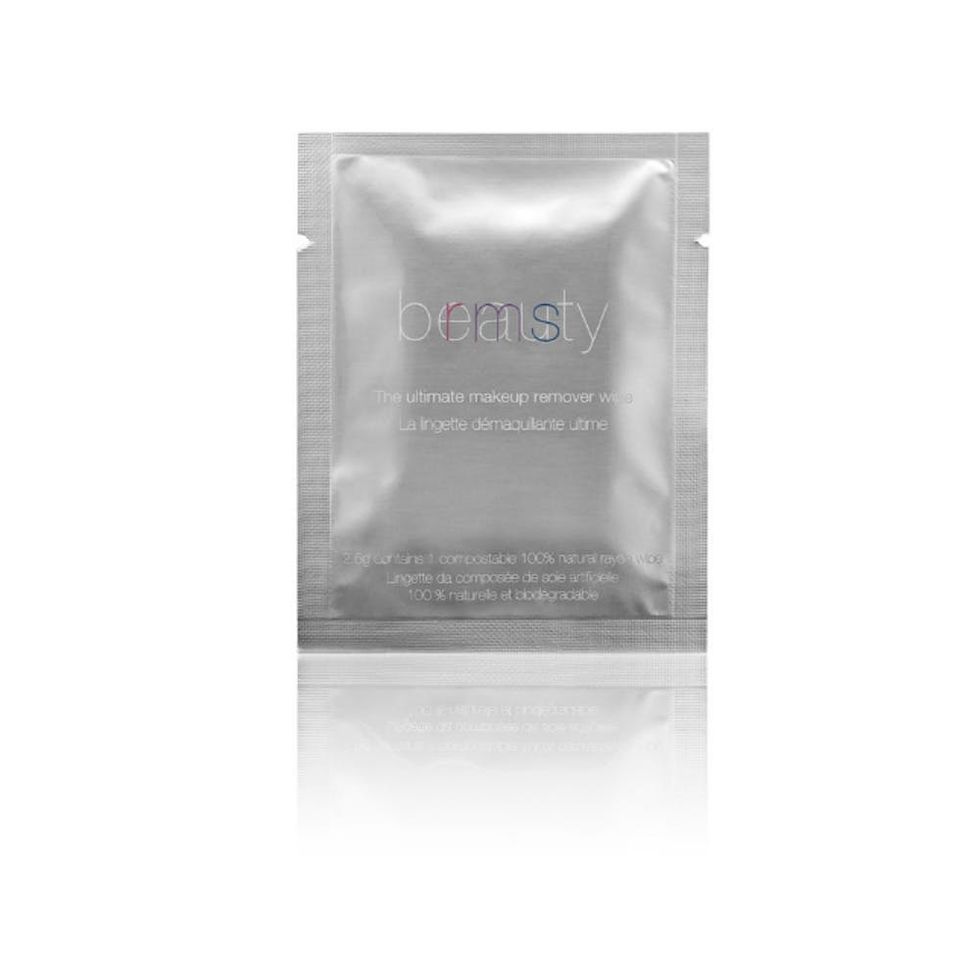 ---
Yes, those things you use when you travel or you're too tired to actually wash your face can now be infused with hydrating coconut oil. Hooray! No more scooping messy coconut oil out of a jar and no more wipes with alcohol that dry out your skin. Seriously, our Brit + Co makeup artist majorly denounces those drugstore cheapies and the damage they can do — she even has a tutorial for making your own.
Called The Ultimate Makeup Remover Wipe, the product is available on the RMS Beauty website in individual sheets for $1 or in a 20-pack for $16. Cosmopolitan recently tried out the new RMS wipes, and we must say the before and after photo is impressive.
There's no denying these wipes do an excellent job of removing the day's makeup. So what's the secret behind the magic of coconut oil? According to RMS, the oil has a high concentration of lauric/caprylic acid that is known for antifungal and antibacterial properties. And bonus: These wipes are made with an organic form of the oil.
BONUS: Not only can you remove makeup and moisturize your skin, but you can also soothe a sunburn and soften freshly shaven skin with these babies. Count us in!
Are you going to try coconut wipes? Let us know in the comments.
(Photo via RMS Beauty)