Dinner Recipes: Hacks for When You're Short on Time
Mar 21, 2016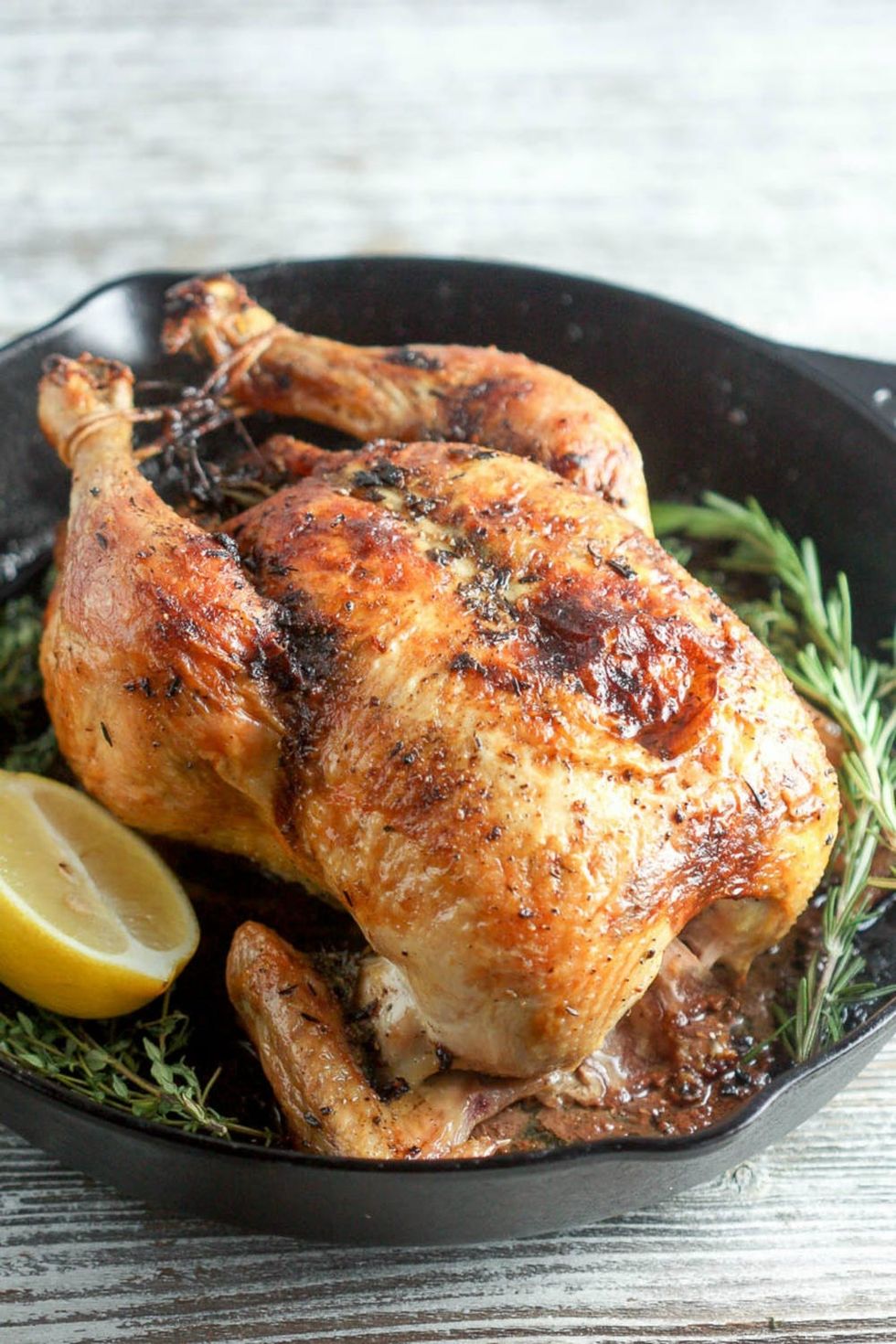 If you are never running short on time, never work later than you intended to, and never arrive home so tired that you auto-speed-dial your go-to takeout place, neglecting the food you bought on Saturday (again!), then stop reading right now. You just go on living your perfect life… and please send us your Periscope how-tos! For the rest of you, here are 13 easy dinners you can make in under 30 minutes.
---
I like to cook, but I'm not a big planner when it comes to grocery shopping. Food shopping is more like the chore that I "trick" myself into doing in between other Saturday chores. So, I'll either find myself strolling leisurely through my local greenmarket, winging it with a half-assed list that I accumulated on my mobile notes throughout the week. Or I'll find myself in the grocery aisle stymied about what I can possibly make with some super-great cut of meat that's on sale. The latter is what happened to me last week, and it inadvertently led me to stumble on a cook-once-eat-all-week hack that worked so well that I will do it again in the future.
Organic whole chickens were on sale super-cheap, so I picked up two. I seasoned them with salt and pepper and stuffed them with whatever I had on hand — which that day was simply garlic cloves, rosemary and thyme. I agree with Cathy over at What Should I Make For; when it comes to perfect baked chicken, don't overthink it. I stripped off the meat, making two piles, white and dark. The white meat was set aside for tossing into salads for lunches all week. The dark meat was set aside for soups for dinners. The roasted bones were tossed into the Instant Pot with rough cut celery, onion and carrot to make bone broth, which I used all week as the base for several different soups. I changed up the soups with easy flavoring substitutions — one night it was classic chicken soup, another night coconut and lemongrass, another night congee with fish sauce, and so on.
I'm eating on the Whole30 plan this month, so having all that organic chicken on hand was a bonus. If you're also living gluten-free, grain-free, dairy-free and legume-free, here are some of the Paleo go-tos you'll want in your recipe box.
Got a healthy-eating hack to share? Tag us on Instagram @britandco.
(Photo via What Should I Make for…)
Sally Jones
Sally Jones is a writer and editor living in New York City. She has worked at many websites including iVillage, Ladies Home Journal, More, Parenting, Cosmopolitan, The Knot and YourTango, in jobs ranging from editor to COO. Renovation and interior design are her
unhealthy obsessions
hobbies. She has renovated every home she's lived in, including the rentals, and like... whoa, who does that? You can catch her at her blog
Renov8or
.