15 DIY Galentine's Day Cards to Send to Your Fave Females
Jan 18, 2019

Another Galentine's Day is headed our way, and we couldn't be more excited about all the gift ideas and activities we've got planned with our best baes. If you've been picking up a Valentine's Day card for your #1 lady in the years past, it's about time you DIY'd one. Pair it with her favorite treat or a bottle of rosé — whatever says how much you appreciate and really *get* her. Scroll on for 15 DIY Galentine's Day cards to get going.
---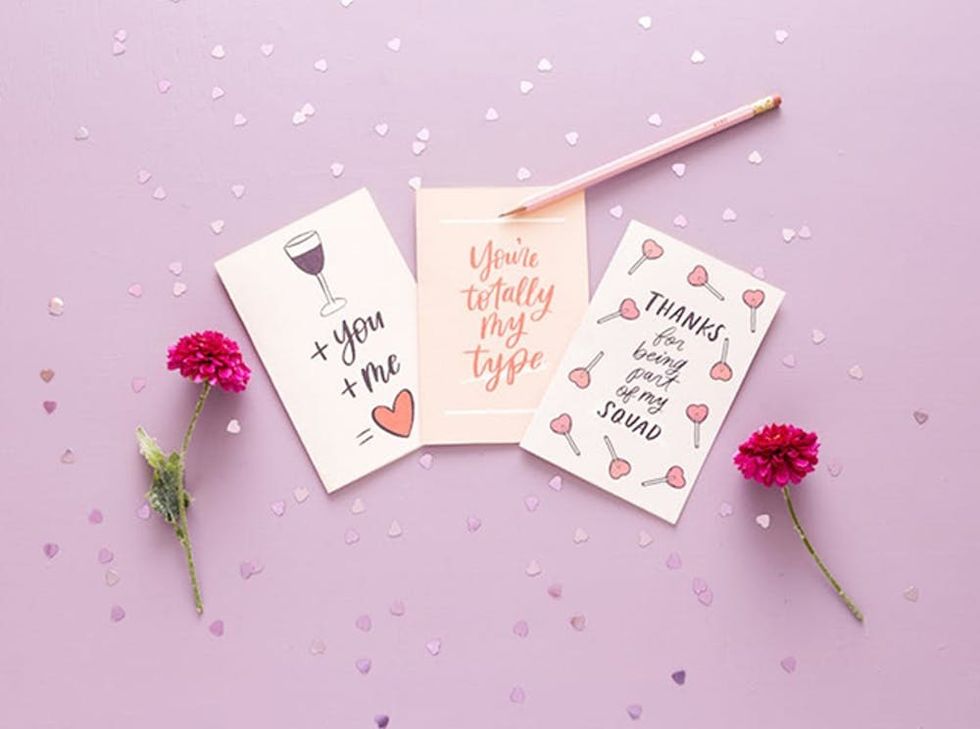 1. Free Printable Galentine's Day Cards: Whether your relationship revolves around wine or you just want to let her know she's the Leslie to your Ann, our three G-Day card options have a little something for every kind of friend. But let's be real: You + me + wine really does equal L-O-V-E. (via Brit + Co)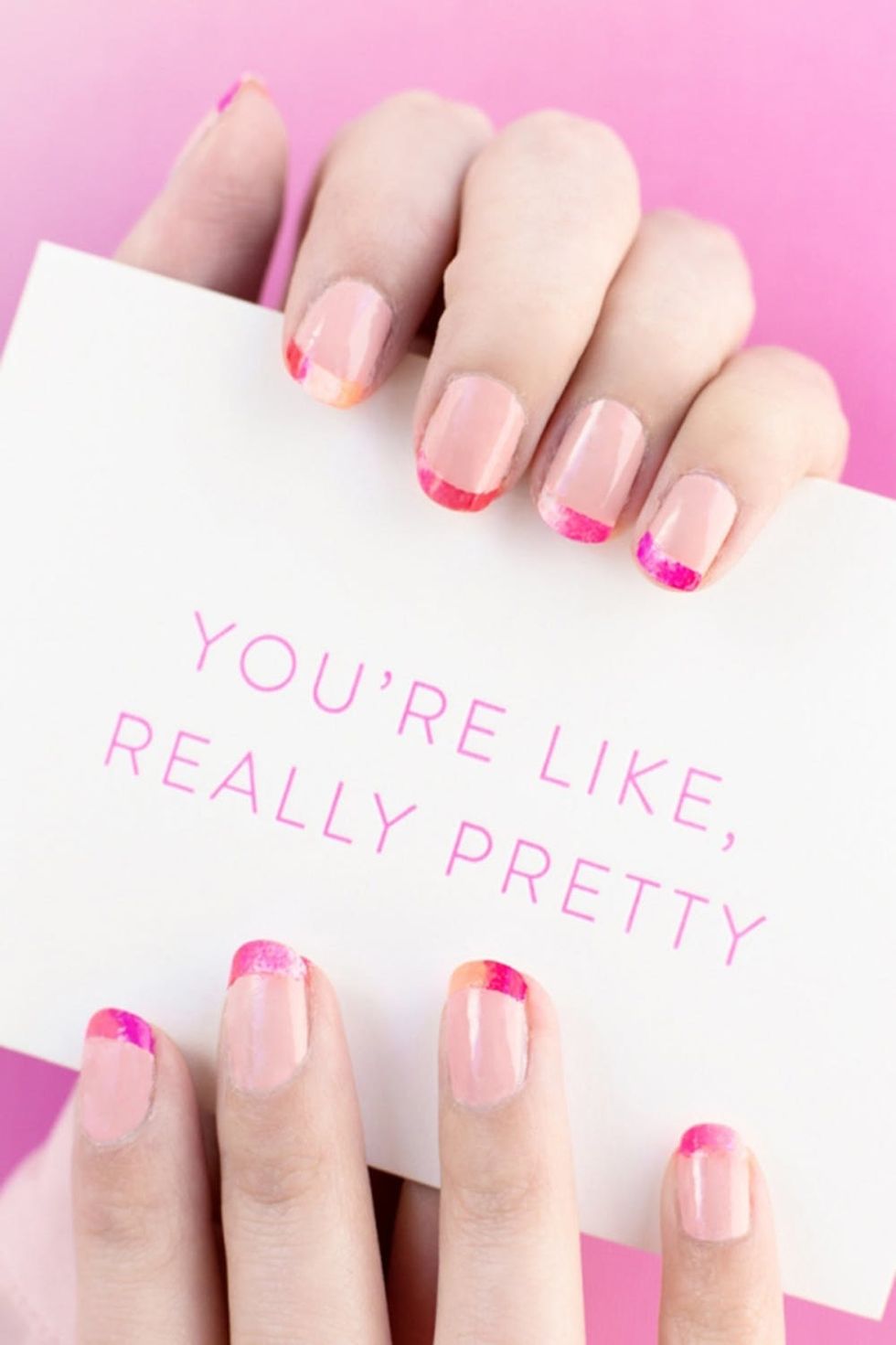 2. Compliment Card Inspo: Send this pick featuring the famous line from one of the best comedies ever, Mean Girls, to a BFF or to your girl gang. (via Studio DIY)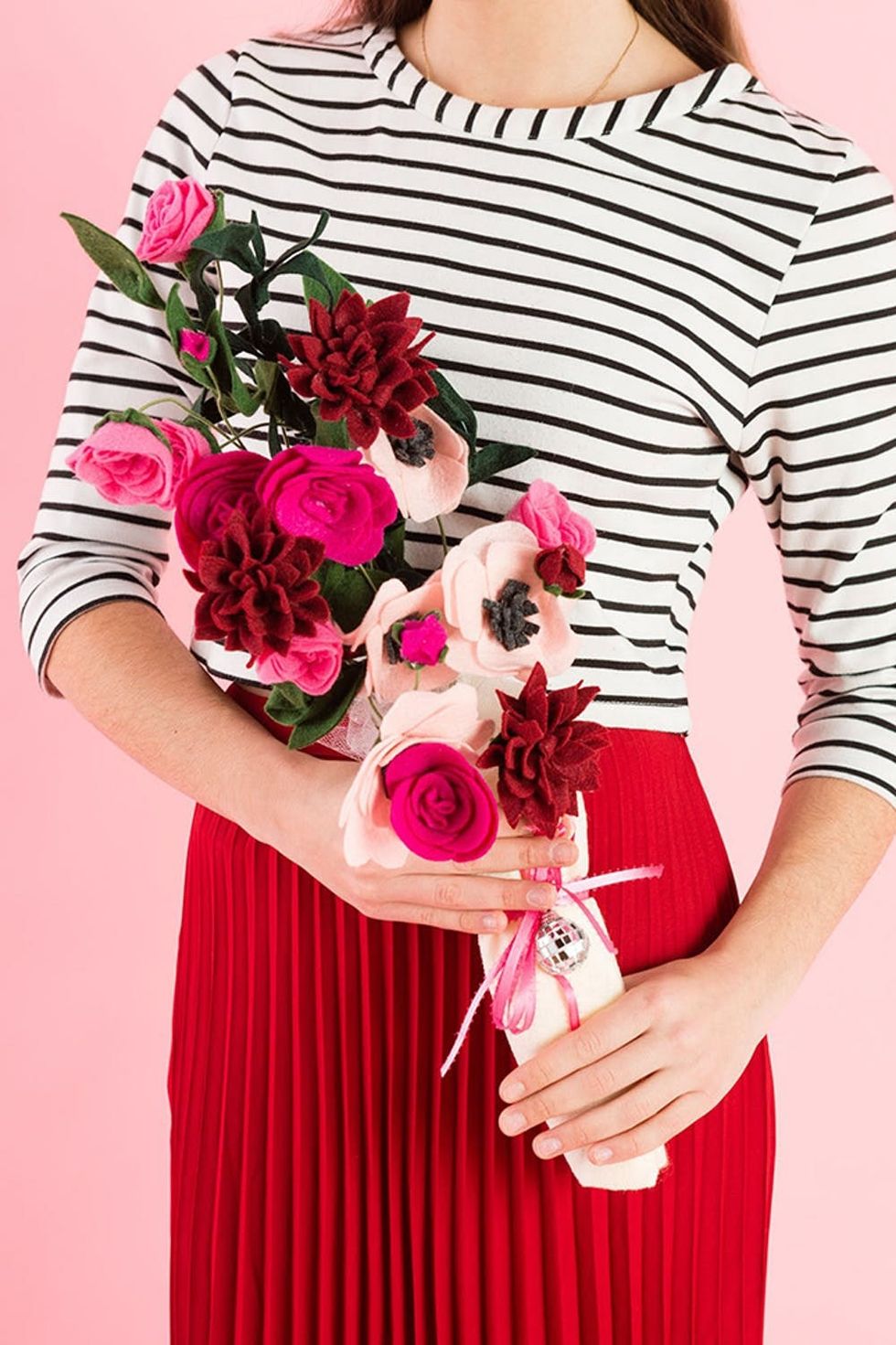 3. DIY Felt Bouquet: Flowers are just as good as a card, especially when they last forever and ever (like your friendship). (via Brit + Co)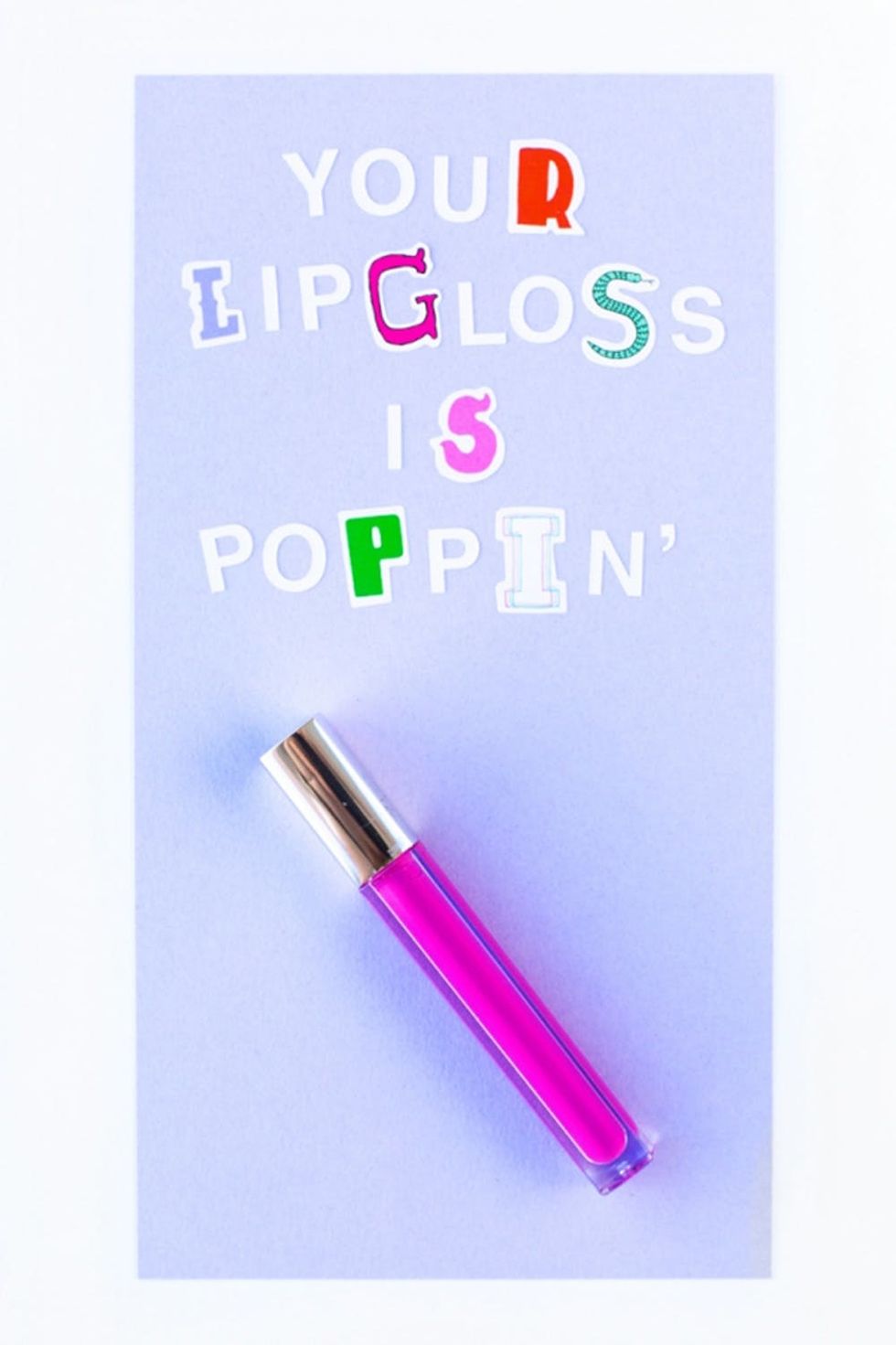 4. DIY Drugstore Valentines: Why deliver just a note when you can also send some makeup? Surely, your bestie will be all smiles after receiving a genuine compliment like this in the mail. (via Studio DIY)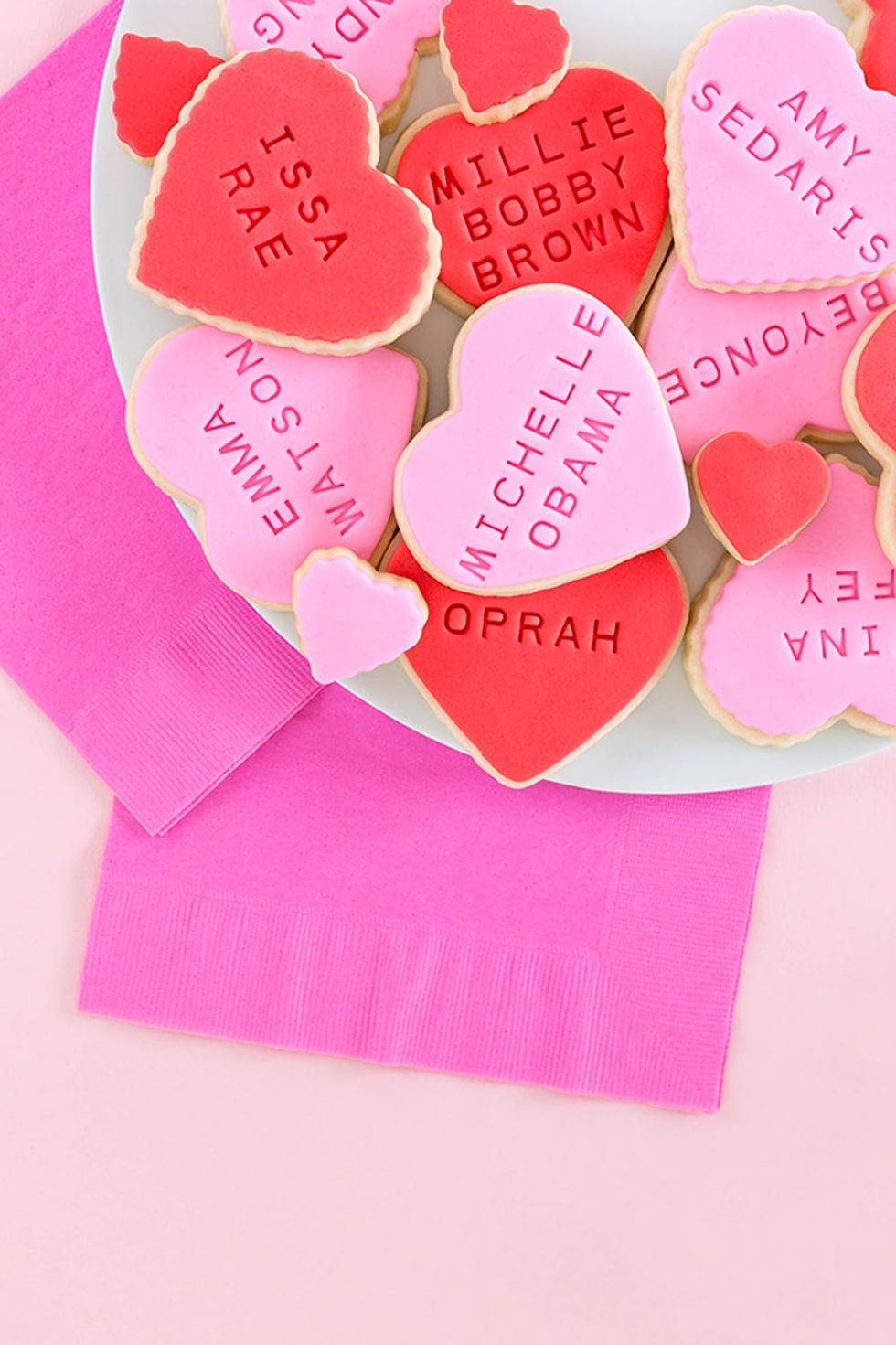 5. Influential Women Galentine's Day Cookies: Giving your boo a basket of cookies is the quickest way to her heart. (via Aww Sam)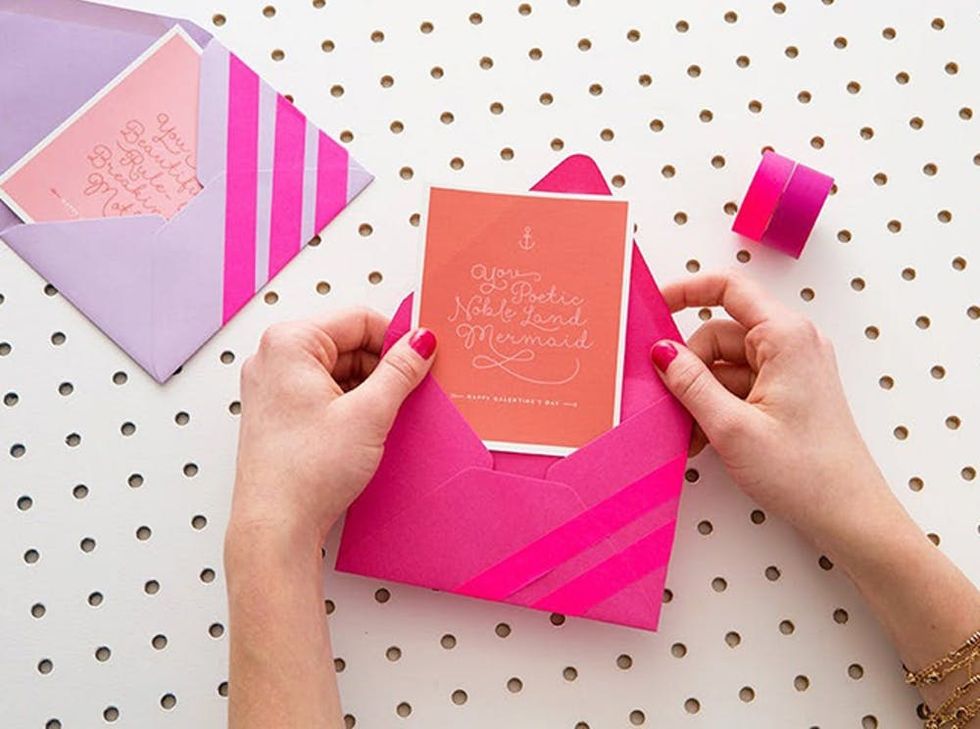 6. Galentine's Day Printable: Yes, you're sending your BFF a sweet card, but you need some ideas as to what it should say. We have you covered in the message department. Now it's up to you to decide what color of cardstock you'll be printing it on. (via Brit + Co)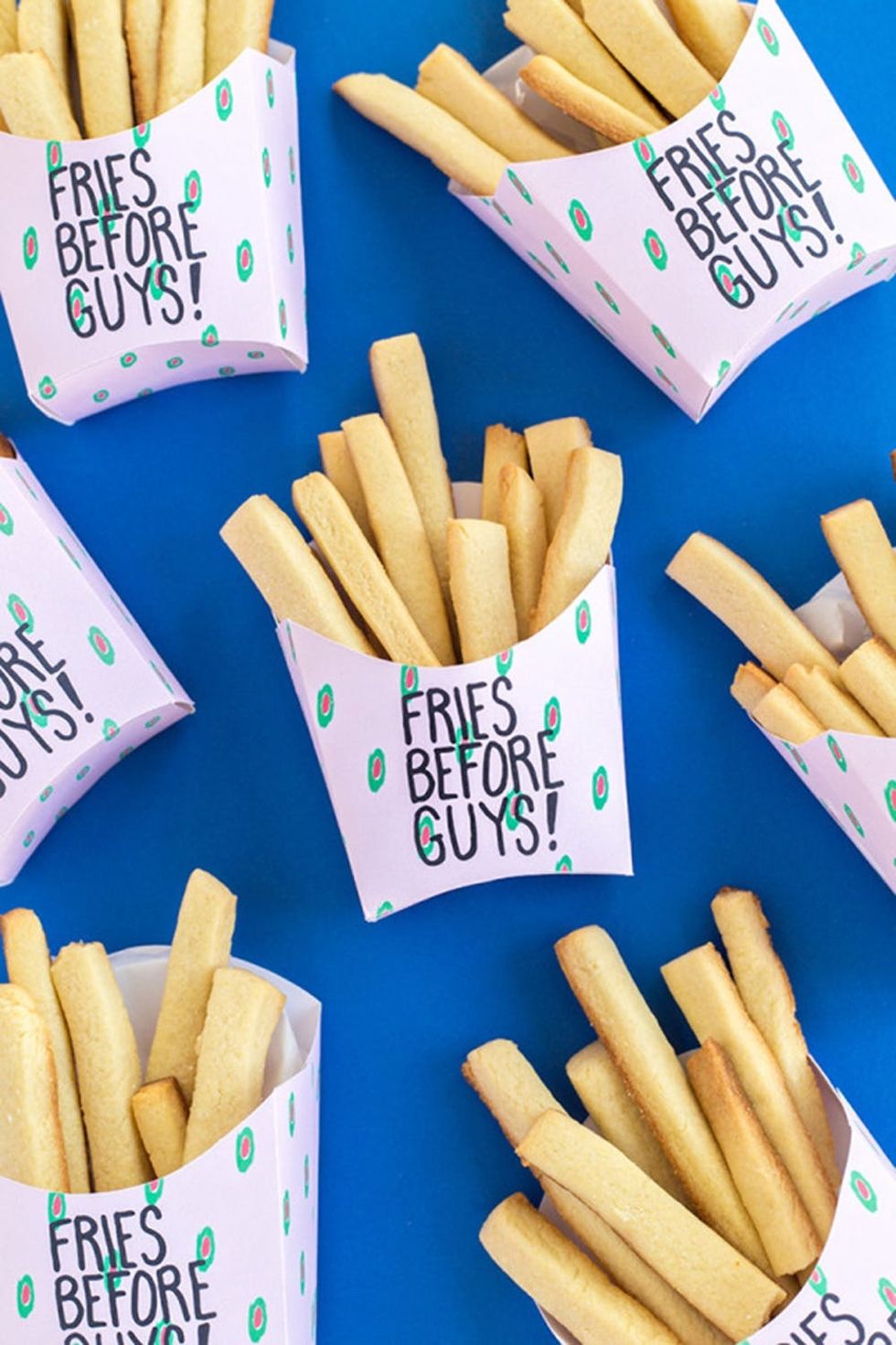 7. Fries Before Guys Printable: This card actually calls for real fries — no joke. Serve your friends a hot valentine in one quick print-and-fold card. They'll not only love it but will gobble it right up! (via Studio DIY)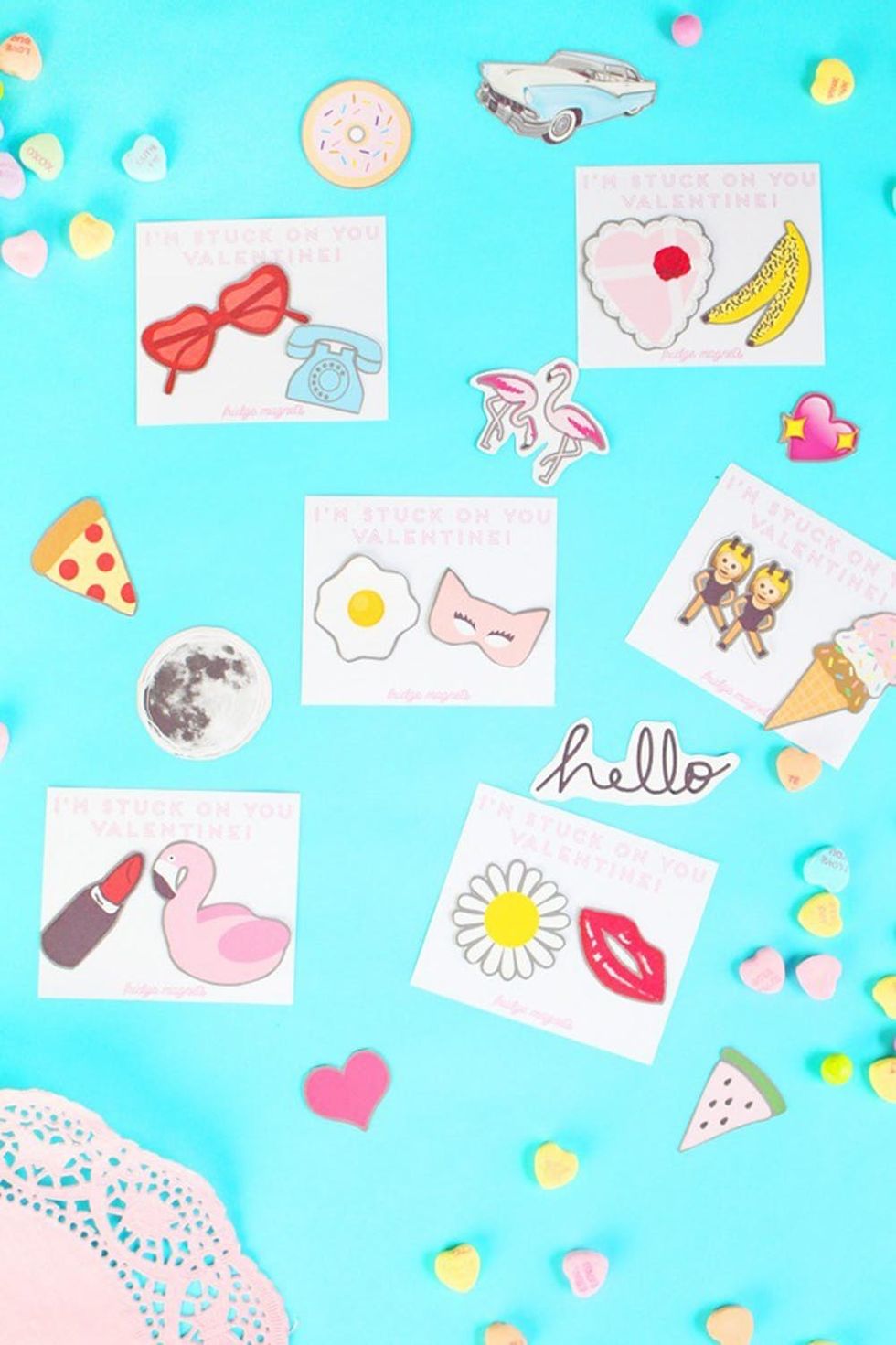 8. Printable Valentine Magnets & Cards: As best friends, you are stuck together like glue… and magnets. (via A Joyful Riot)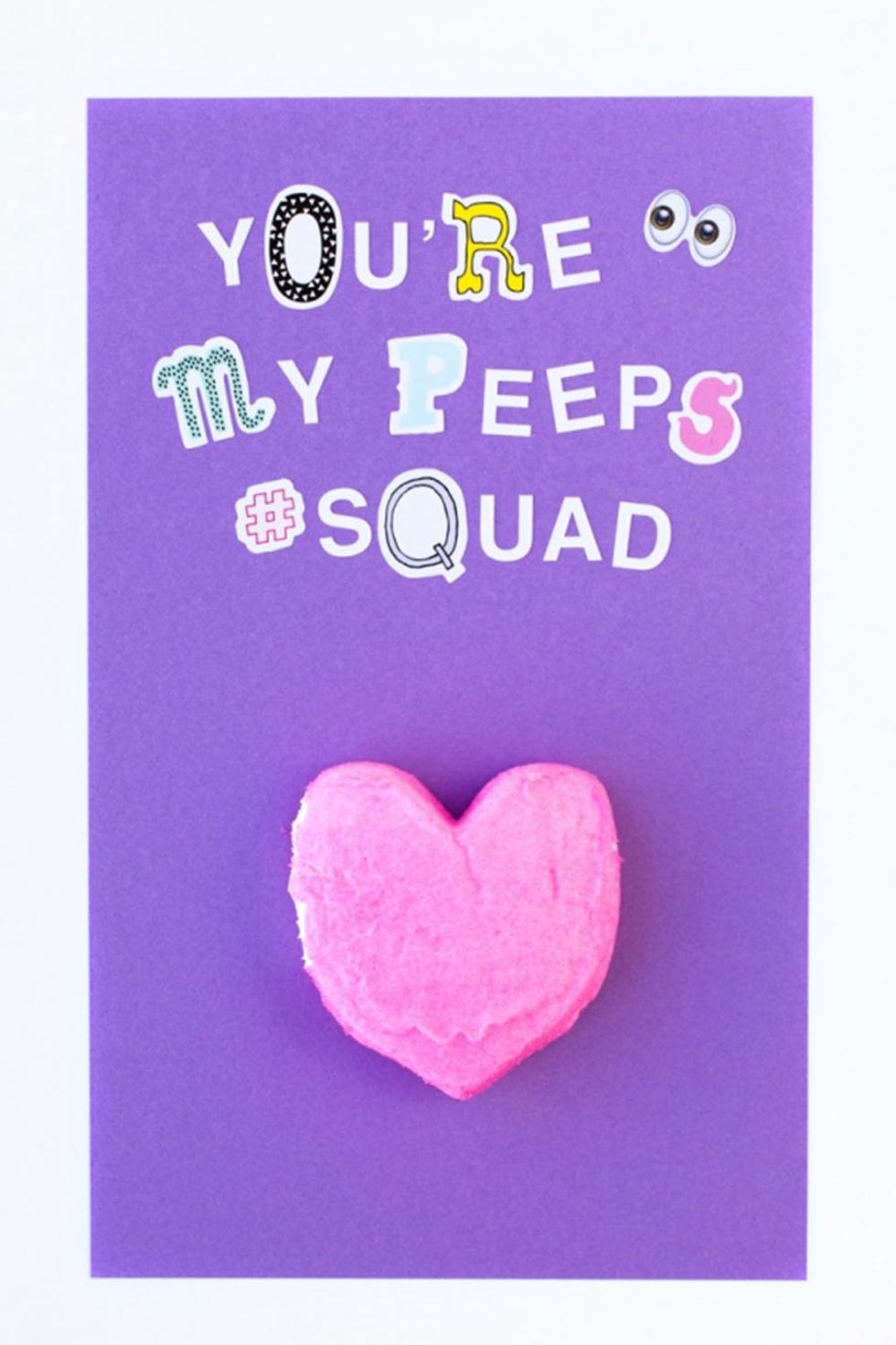 9. DIY Drug Store Peep Squad Card: DIY this squishy candy galentine for all of your lady peeps. (via Studio DIY)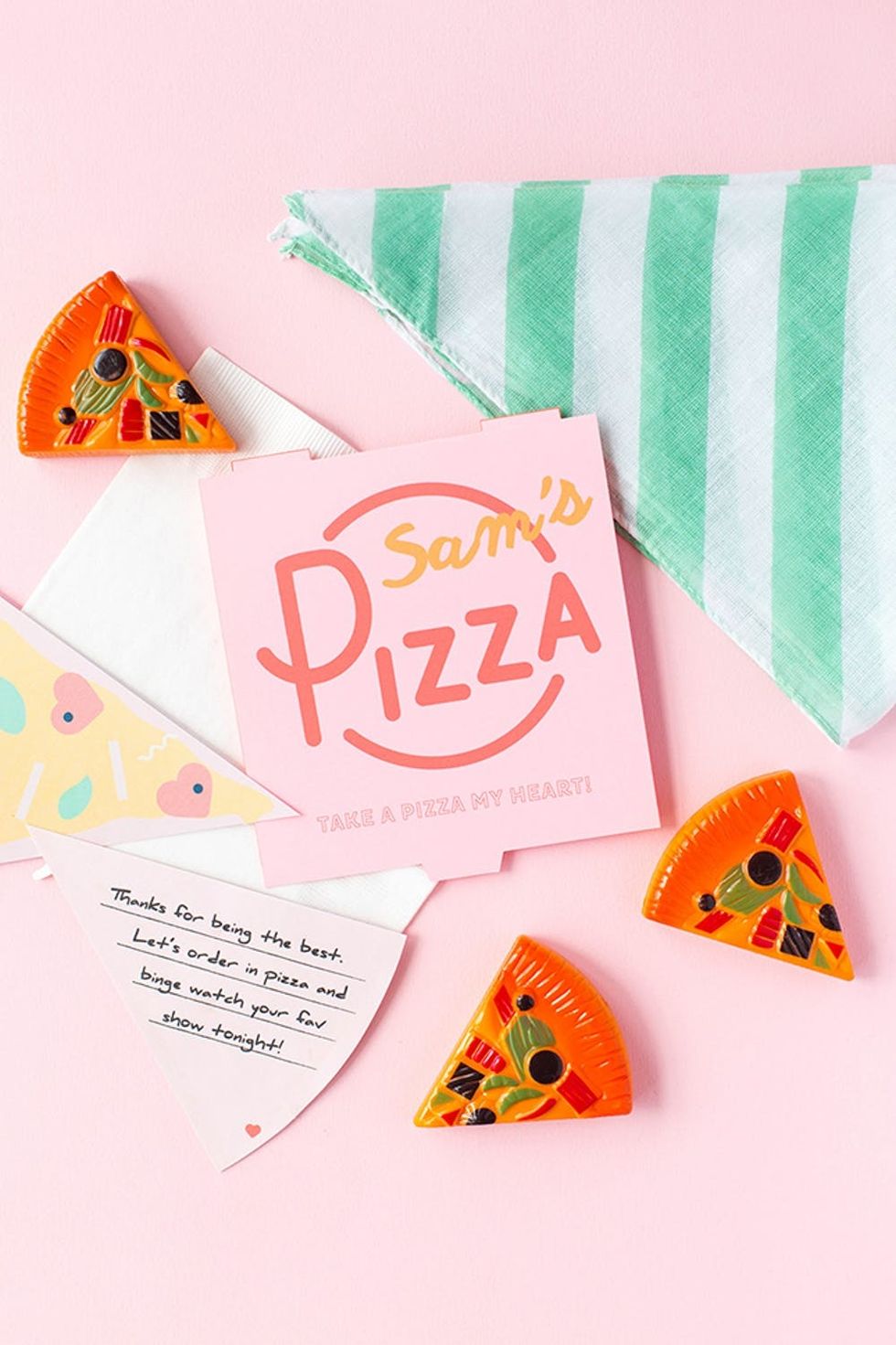 10. Last Minute Pizza Printables: Don't simply send a text to your gals. Instead, hand-deliver an invite to a BFF pizza party. (via Aww Sam)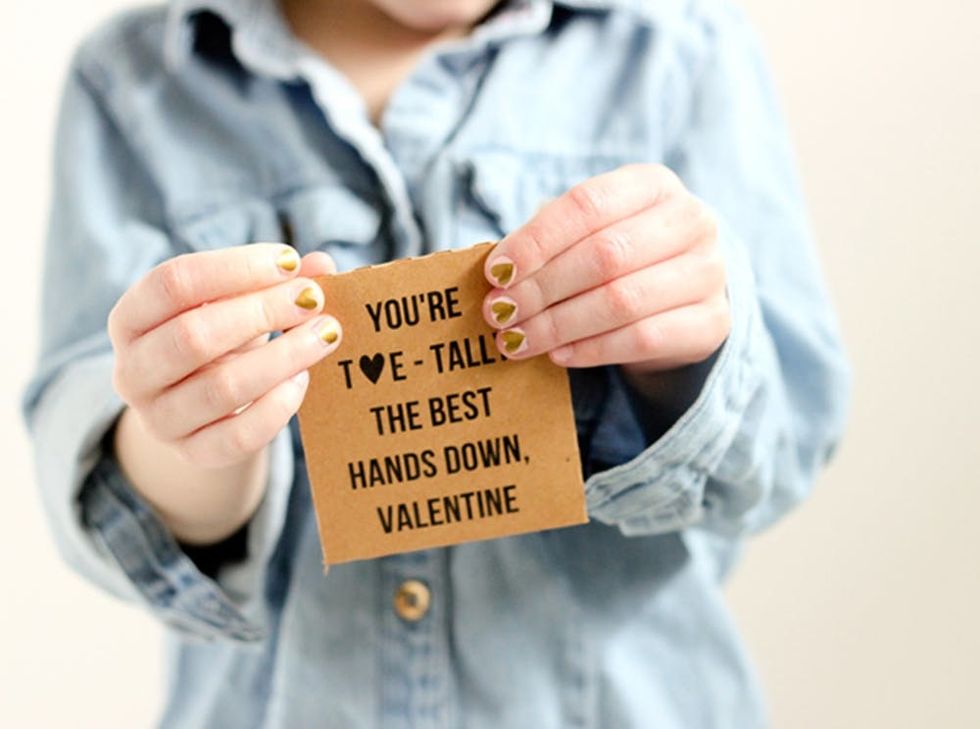 11. Nail Decal Valentines: Quickly change the "V" to a "G" and your squad gets a manny on you. (via Delia Creates)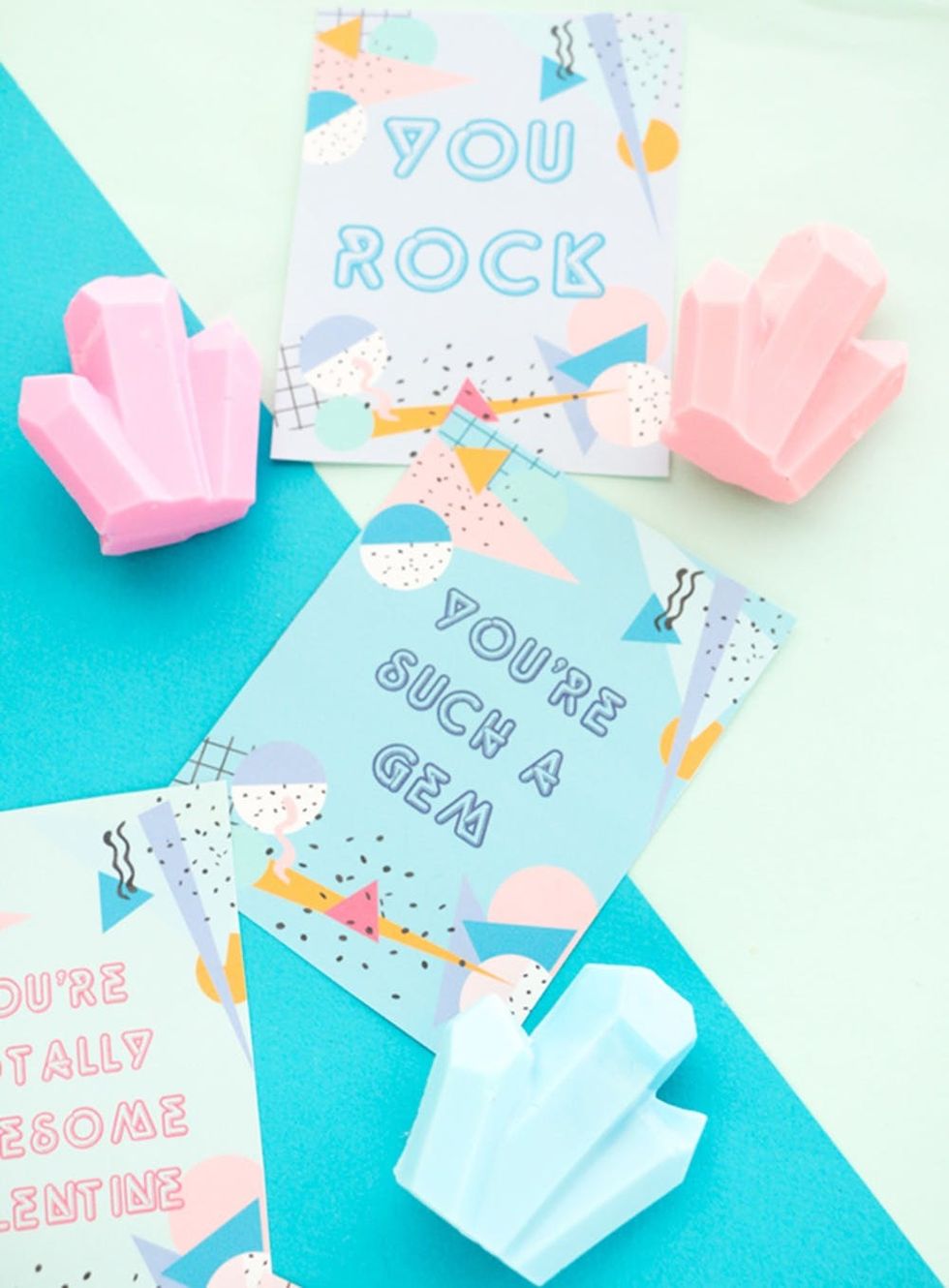 12. DIY Gem Soap Valentines: Because a true friend — the kind that's there for you at 2am after a breakup — is a rare diamond. And when you have more than one, you better treat them as such. (via A Kailo Chic Life)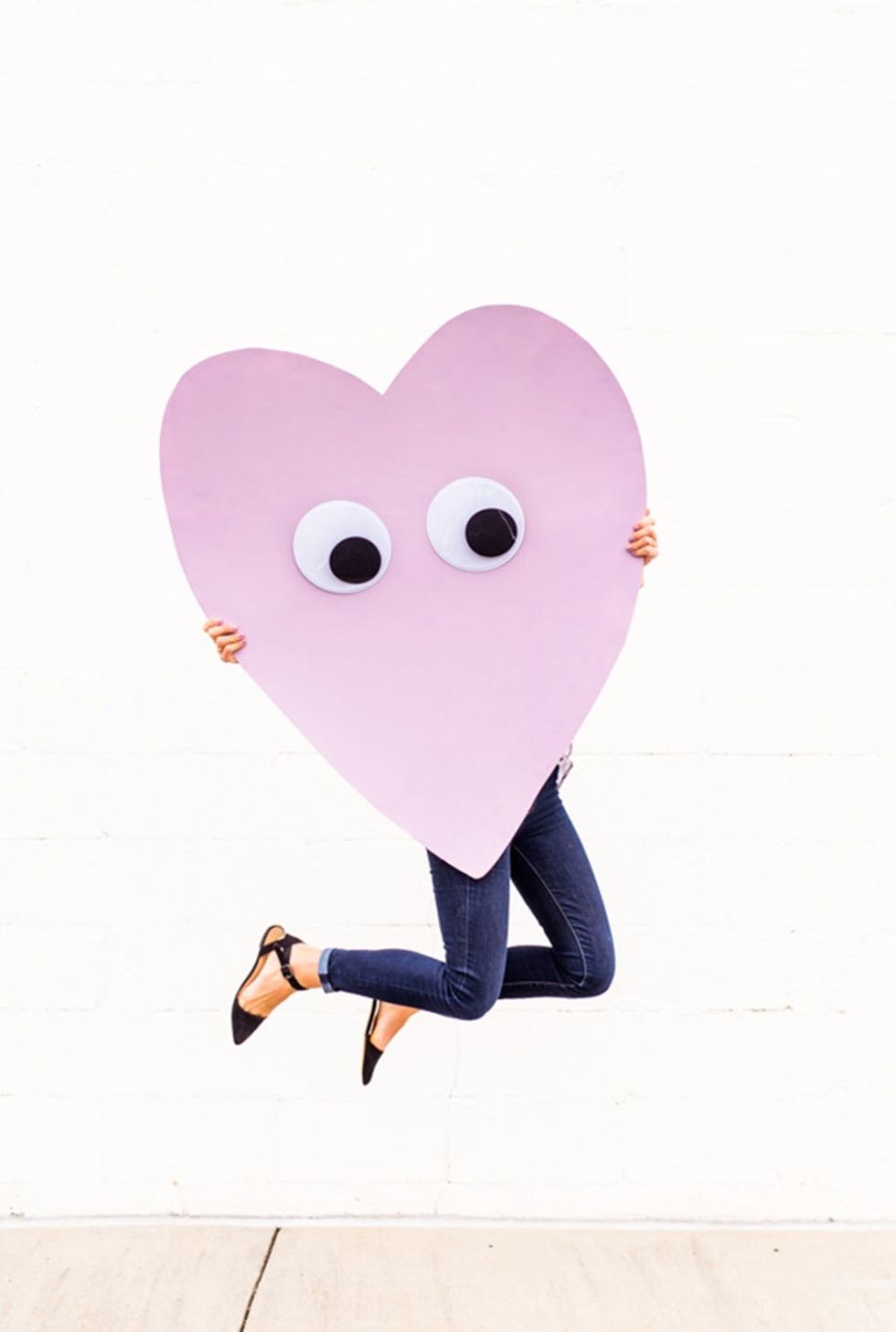 13. DIY Giant Googly Eye Card: Celebrating your lady loves with an oversized telegram is the kind of "go big or home" gesture that keeps friendships going forever. (via Paper & Stitch)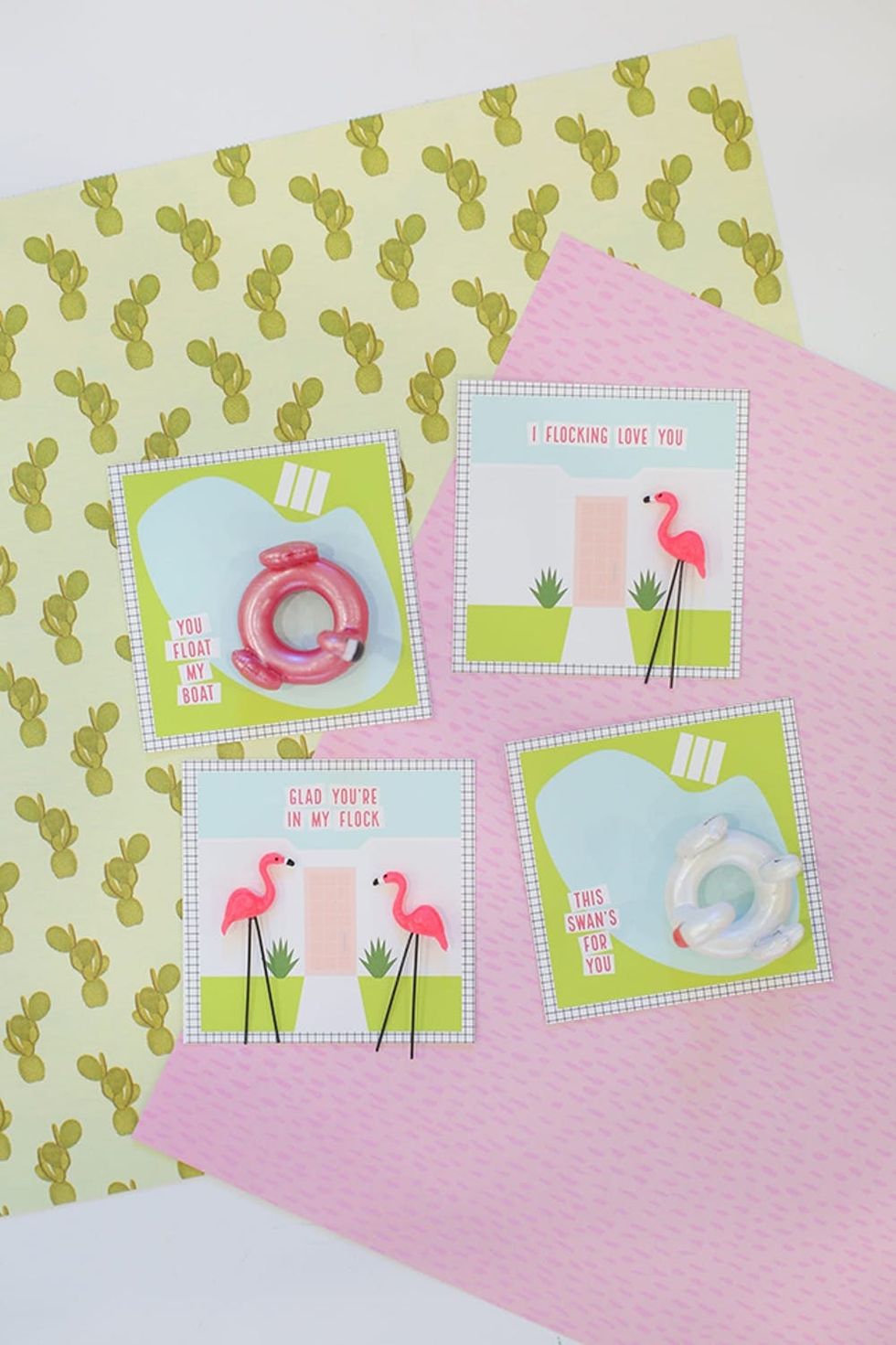 14. Palm Springs Valentine: Your tribe absolutely gets your vibe, and this tribe is actually a flock of fancy flamingos. Make sure your girlfriends know that. (via Lovely Indeed)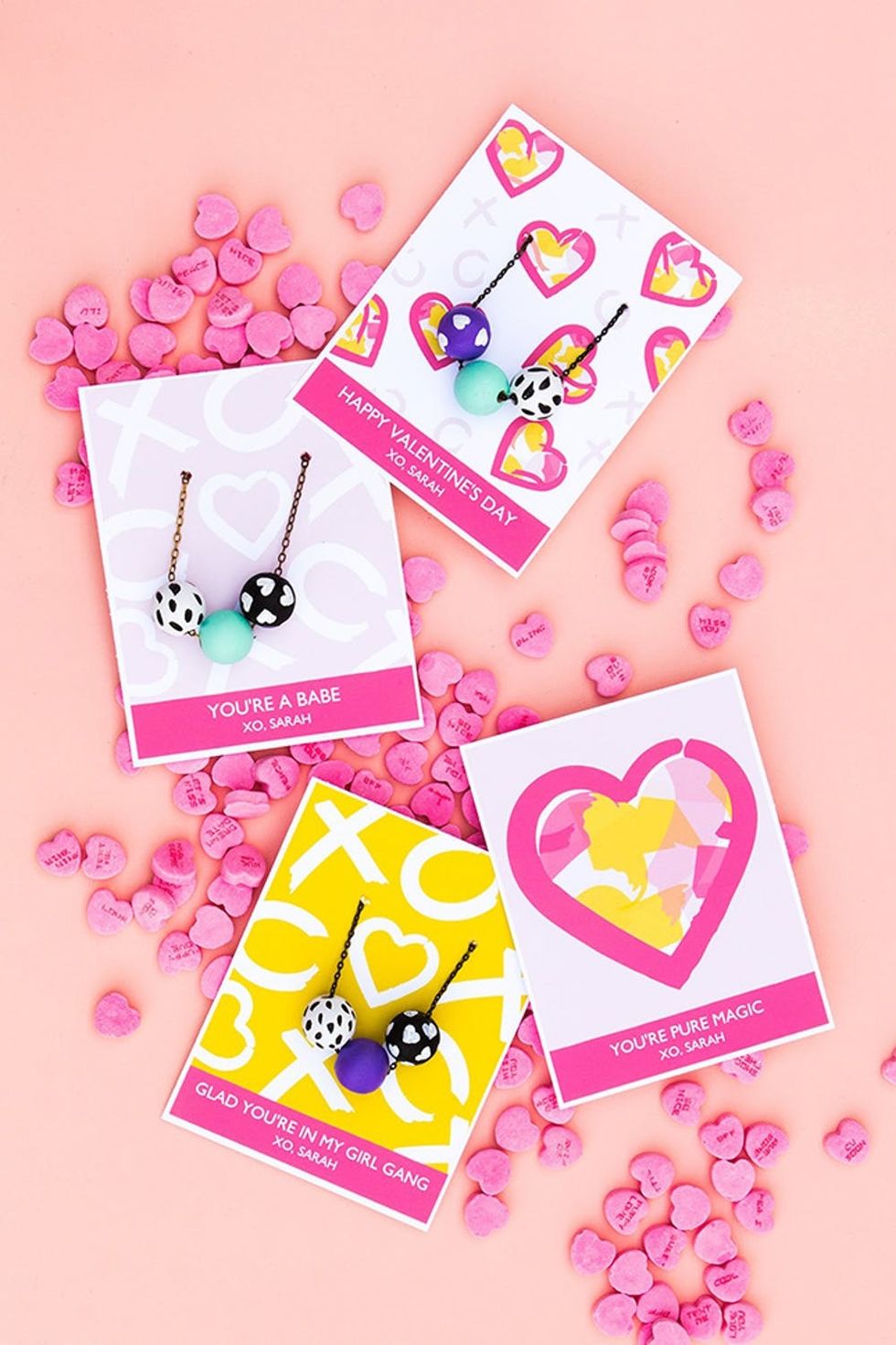 15. Printable Necklace Cards: Now all of your January crafting can be put to good use (as gifts!). Just don't forget to customize each card with something special for your bestie. (via Sarah Hearts)
Are you inspired and ready to get crafting? Don't forget to check out our Pinterest page for more ideas.
Additional reporting by Ariel Garneau
Katelyn Chef
Katelyn is a writer, blogger, eyeglass lover, & avid crafter. When she isn't working, you can catch Katelyn polishing up on her photography skills, browsing her Instagram feed, daydreaming about hydrangeas, & of course, sipping an iced coffee.
Party