This Embroidered Leather Cuff Is Friendship Bracelet Goals
Apr 12, 2017
Time to get nostalgic! Remember the beloved embroidered friendship bracelet, that classic token of best-friend affection in the old days? For many of us at B+C, making these bracelets with our pals sparked our creativity and taught us why we love making: Because we could create something truly custom with our hands that we could share with other people.
---
OK, enough waxing poetic about our creative youths — back to the main event! We're breathing new life into the darling embroidered friendship bracelet with our brand new Embroider a Leather Cuff Kit, a piece of our DIY Kit Collection available at Target and Target.com. And we're super excited about it.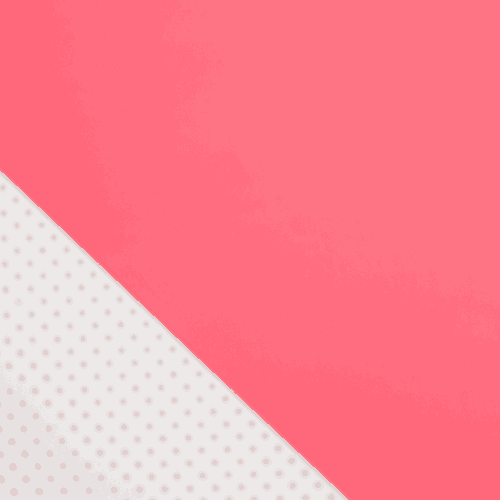 Read on for four reasons this leather cuff kit is the perfect project for you and your bestie, even if you're not in pigtails anymore :)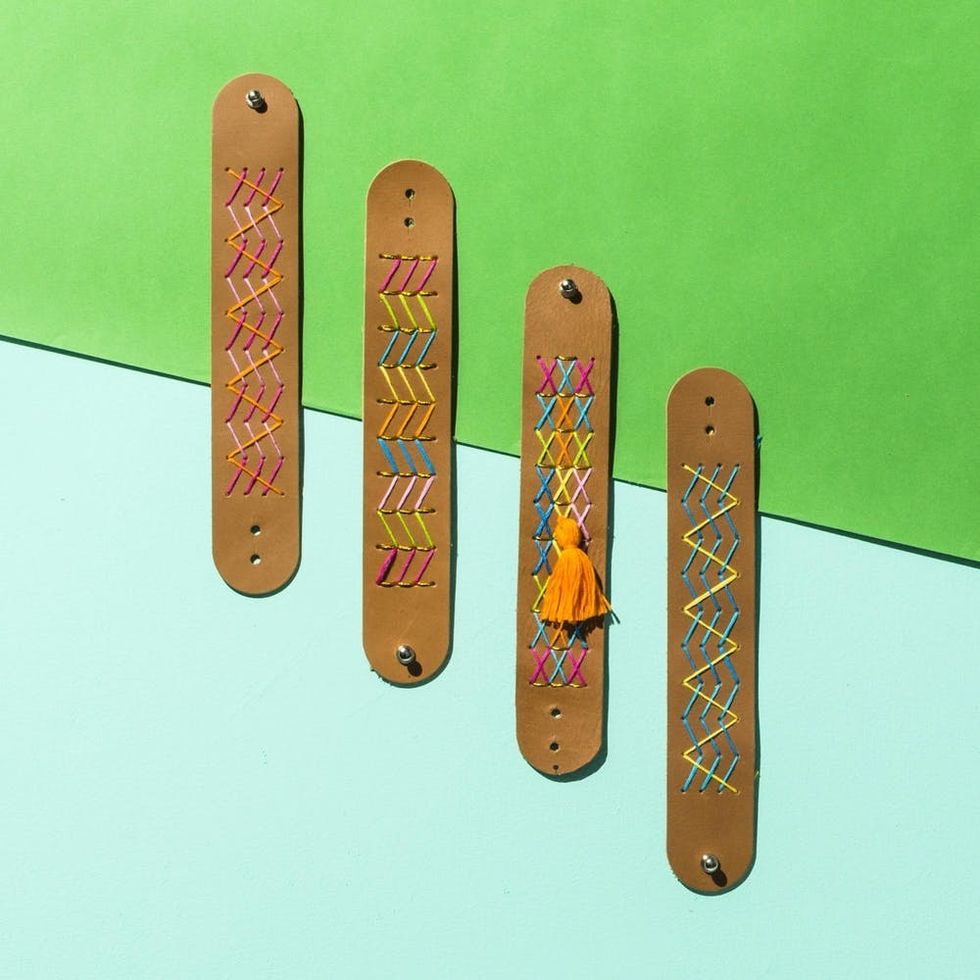 1. They're a cinch to make. Unlike the old days, most of us lack the time to make old school friendship bracelets from scratch. (You *know* those stitches took forever!) These cuffs are pre-punched to make the embroidery stitches super easy to crank out. All you need to do is decide the pattern.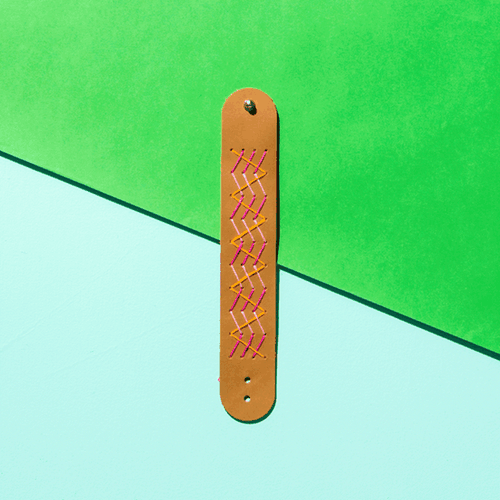 2. It's totally customizable. Choose your thread colors, determine a pattern and get stitching. Bonus points if you add a tassel or beads! Each kit comes with two leather cuffs, so you can make two semi-matching bracelets for you and your pal that are still unique.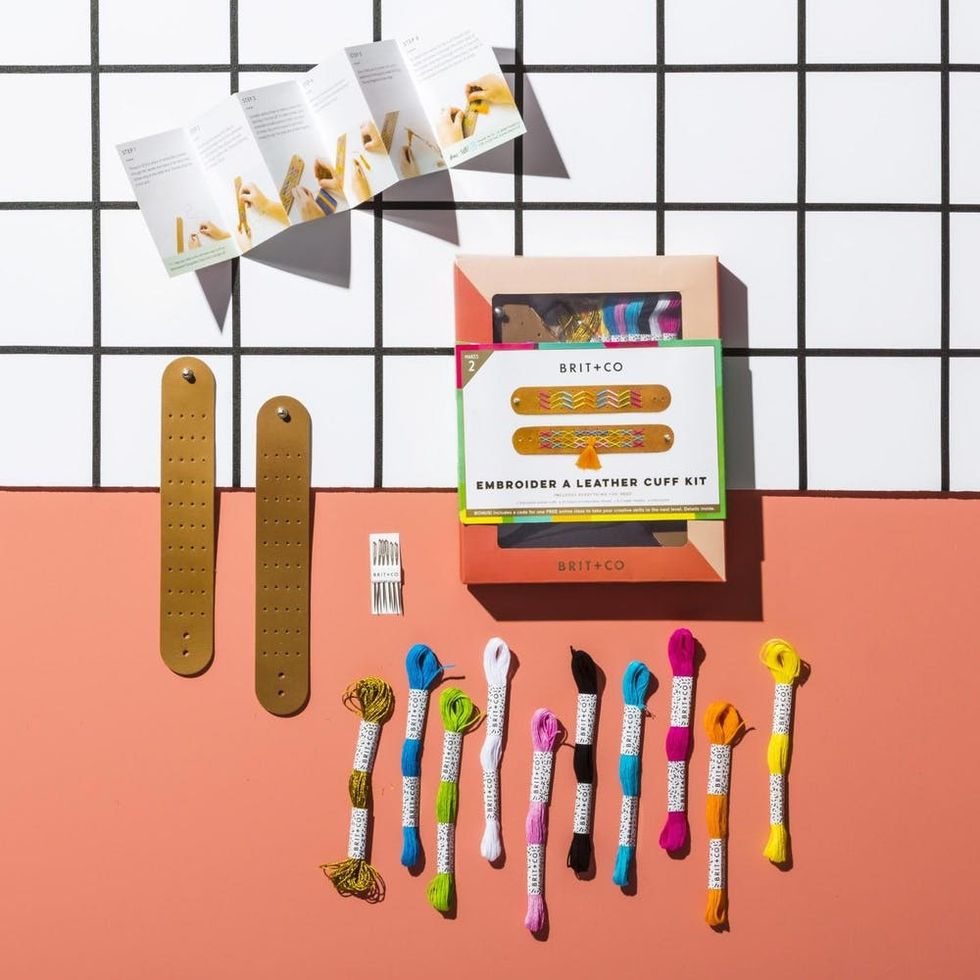 3. Everything you need is in the kit. No more scraping together the supplies from your DIY drawer-slash-sewing bin-slash-quick run to the store. Everything you need — the leather cuffs, the thread, the needles, and the instructions — are right here in the kit. Chances are you'll even have leftover supplies when you're done!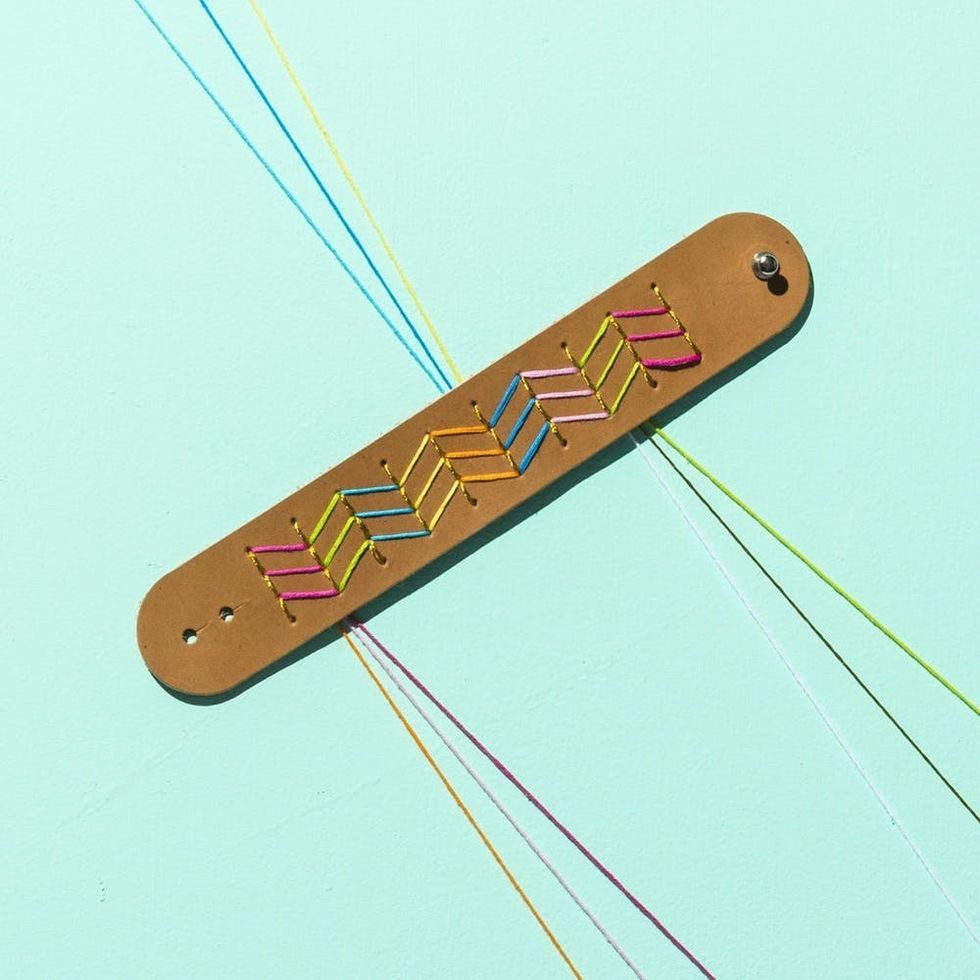 4. Did we mention they're adorable? If you ask us, these bracelets are the perfect blend of color, geometric pattern and natural material. And unlike our old school friendship bracelets, these are an awesome accessory for your work OOTD.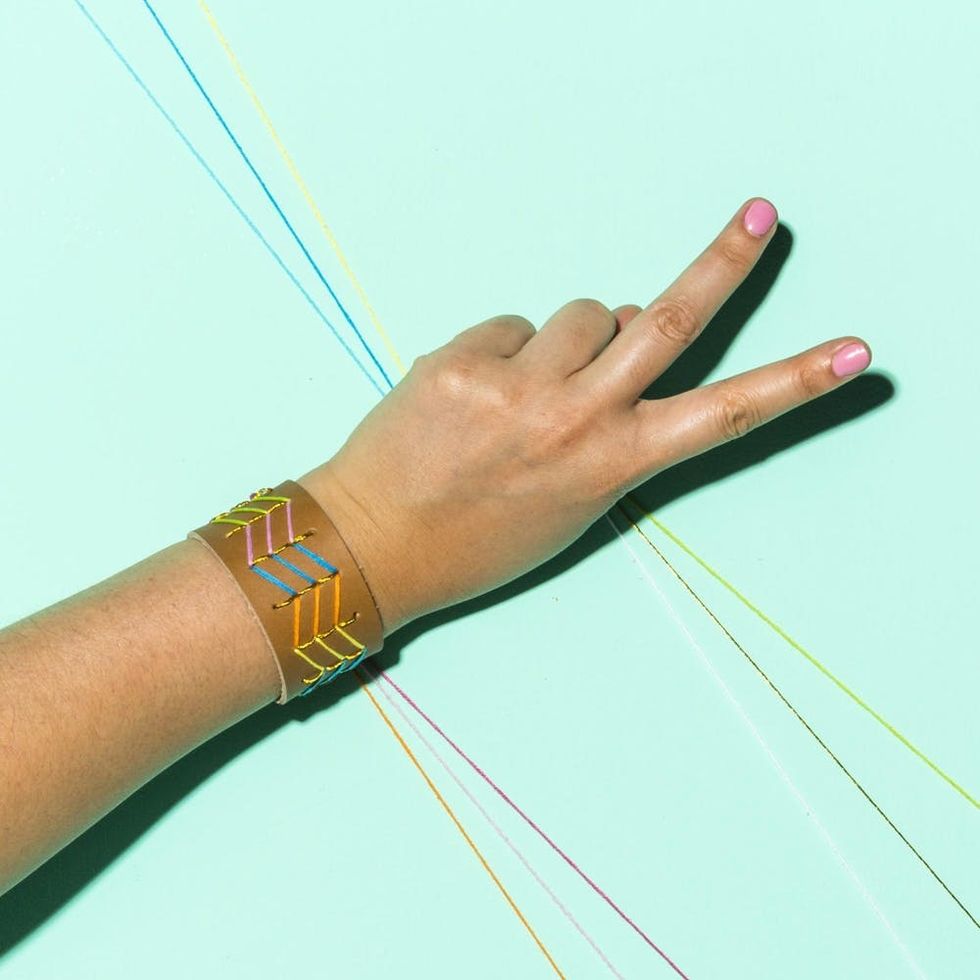 So what are you waiting for? Scoop up the Embroider a Leather Cuff Kit at Target before they sell out! Peace out, Girl Scout.
Will you be picking up any Brit + Co Kits during your next Target run? Let us know on Twitter at @BritandCo AND share your fave items using the hashtag #BritxTarget across your social media channels!
Production + Styling: Marianne Koo + Maddie Bachelder
Photography: Chris Andre