6 Nail Trends Straight from Fashion Week
Sep 29, 2016
If you're a huge fan of fashion (duh, of course you are), then your eyes were probably glued to your computer screen as you obsessively calmly clicked through each of last week's Fashion Week collections, drooling over next season's trends. But while the clothes were certainly the stars of the shows, the beauty game was strong — like, really strong. We all loved the wet slicked-back hair and over-dramatic smudgy black eyeliner style that dominated the runways, and there was something extra magical when it came to next season's nails. From chromatic metallics to simplistic negative-space manis, there was something for everyone. Here are the top six nail trends that rocked the runways.
---
Outside the Lines
Chromat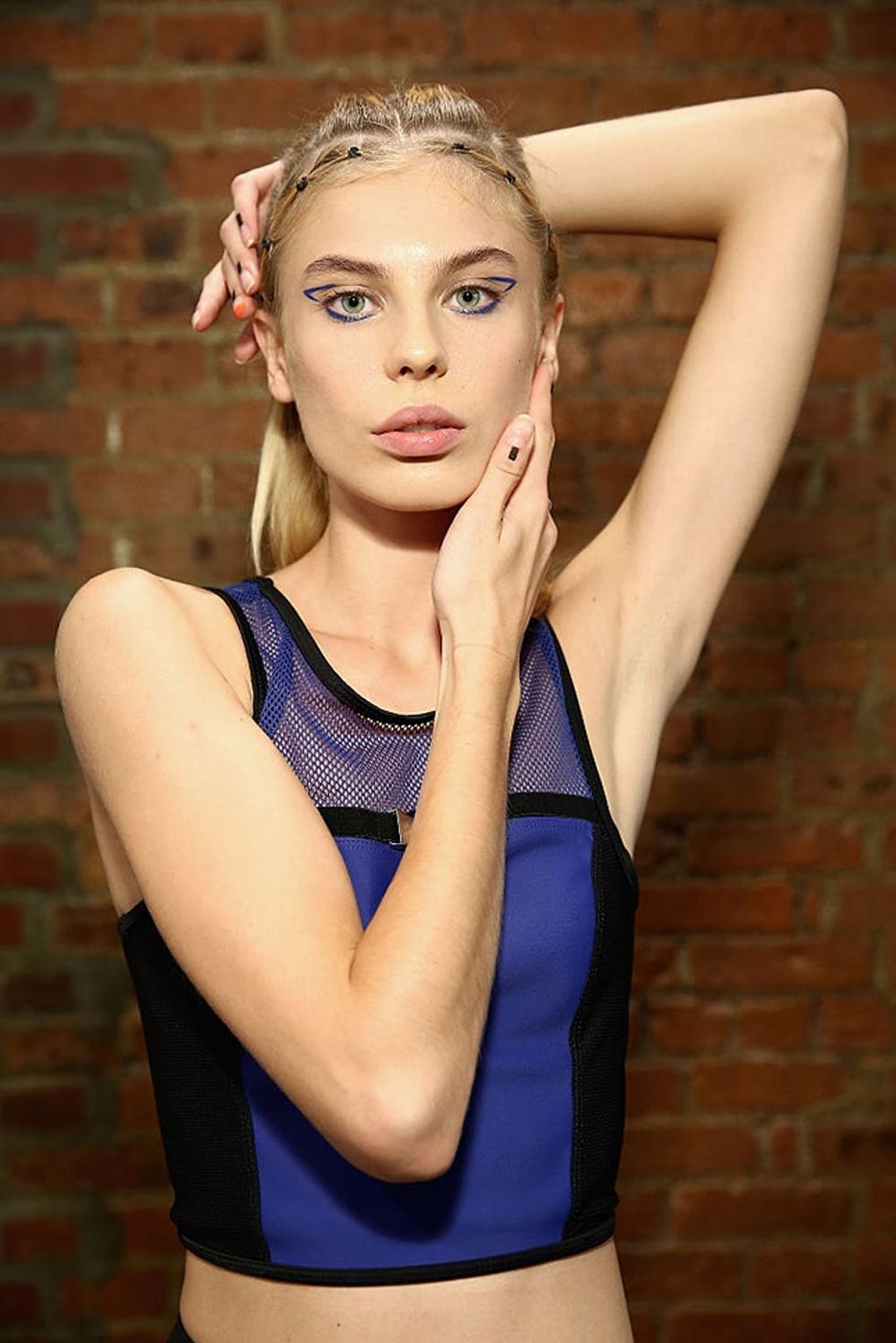 Forget what you were taught as a child — it's time to draw outside the lines. Athleisure label Chromat showcased pared-down nails with clean geometric shapes drawn just beyond the cuticle. Because painting on your actual nails is so last season. (Photo via Monica Schipper/Getty)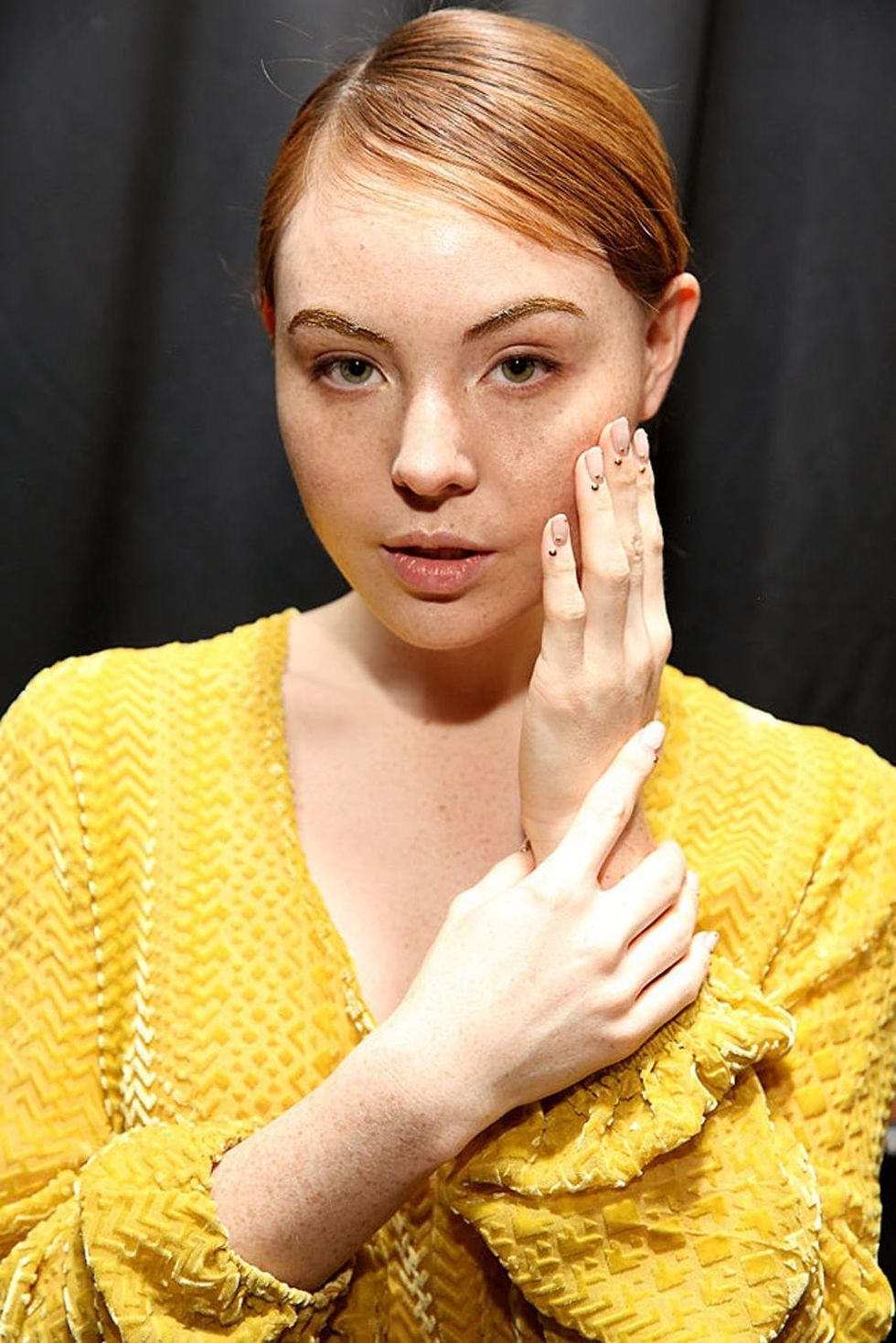 2. Jasmine Chong: Designer Jasmine Chong embellished nails with tiny jewels, glitter or polish just below the nail bed for an artsy take on a minimalist manicure. Looks like it's time to think outside the box — err, nail — next season. (Photo via Robin Marchant/Getty)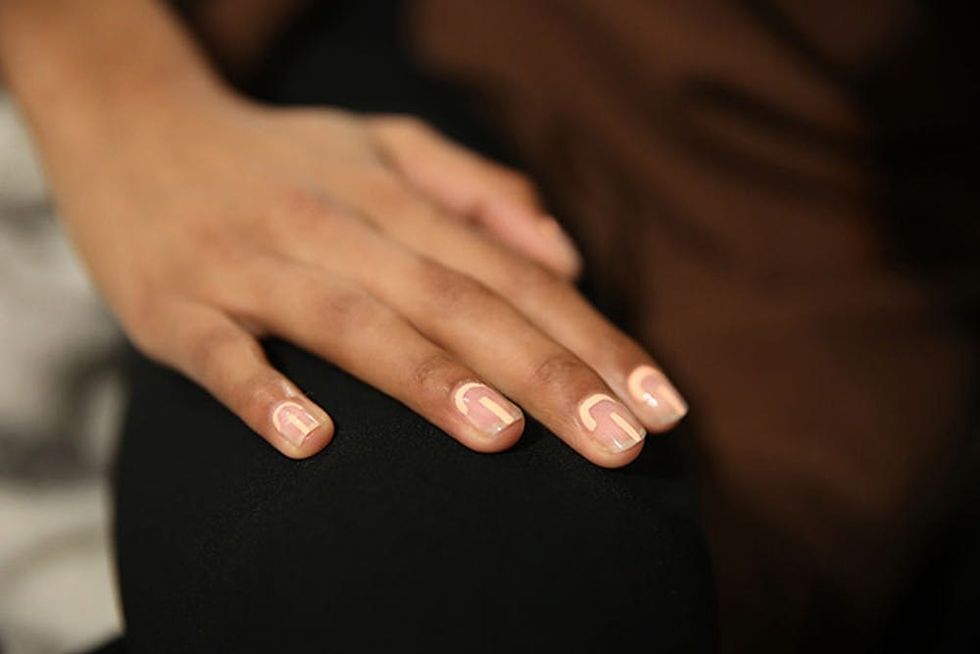 3. Chromat: Nothing is cooler than a negative space mani, and Chromat capitalized on the go-to trend. Try working with a peachy polish for a modern twist. (Photo via Monica Schipper/Getty)
Negative Space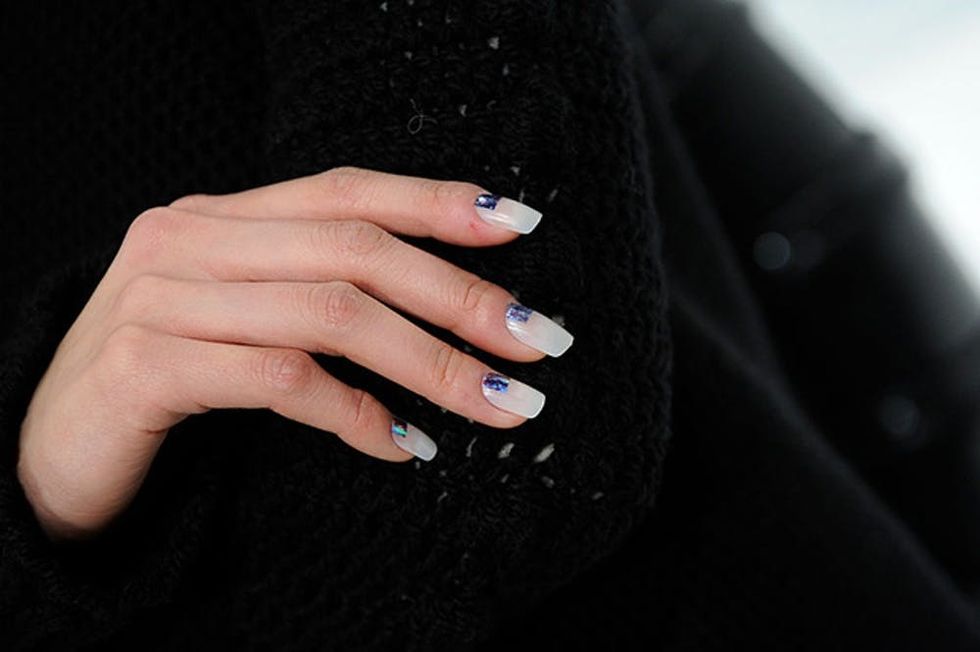 4. Novis: Check out the charming details of the dual-tone, negative-space nail featured at the Novis show. From the asymmetrical placement to the alternating tones, this style couldn't be fresher for spring.
5. Michelle Helene: This icy interpretation of the popular manicure made us do a double take. With metallic foil cuticles and an opalescent finish, designer Michelle Helene truly put her own stamp on the look. (Photo via Arun Nevader/Getty)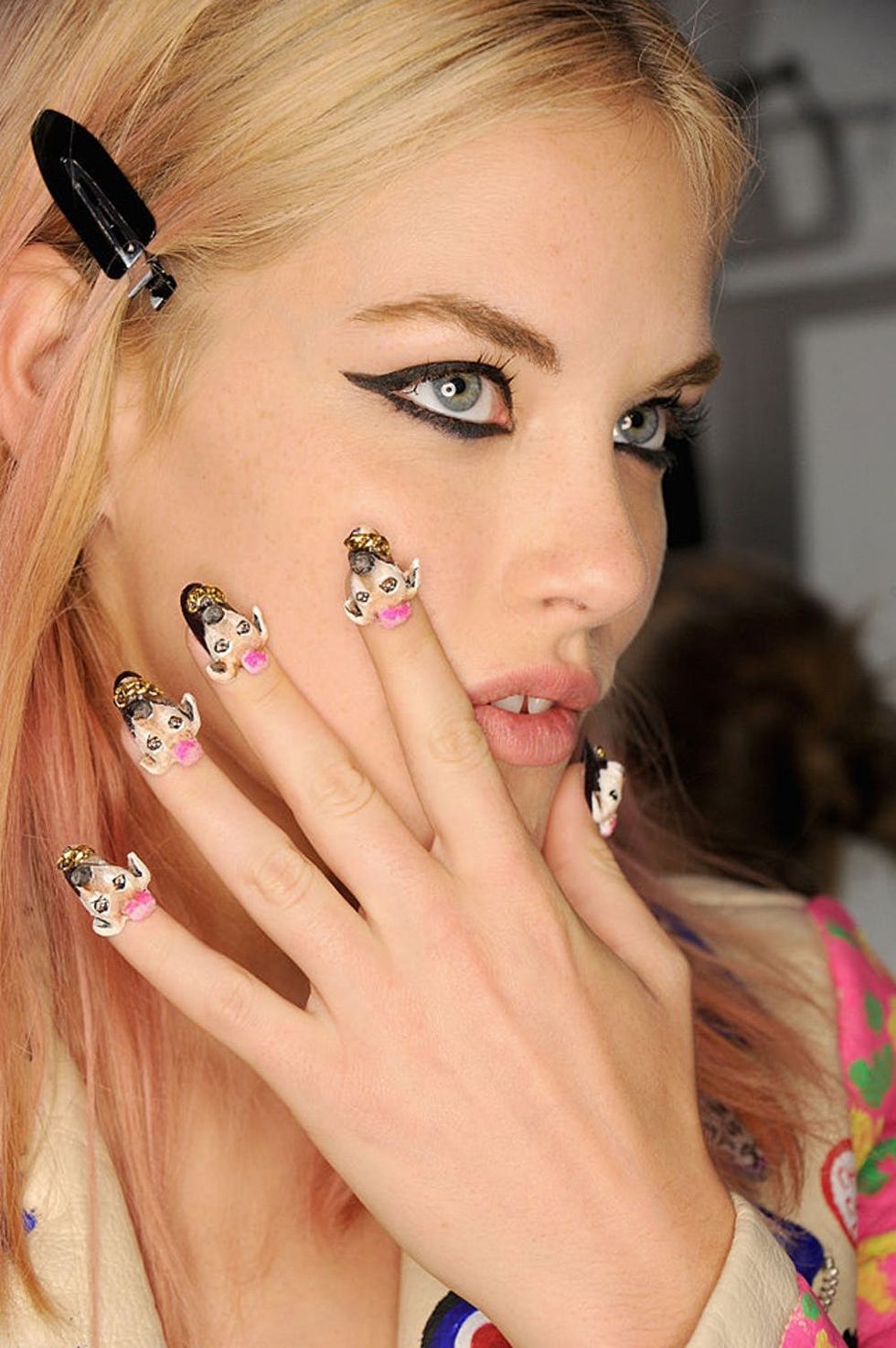 6. Libertine: Just when you thought nail art was dead, it came back crazier than ever. Fashion designers like Gypsy Sport, Christian Siriano and Libertine (above) all had their models in bold, funky nail designs to complement their RTW ensembles. Libertine's nails incorporated pics of puppies, strands of hair and loads of colorful bubbles — anything but your average mani. (Photo via Jennifer Graylock/Getty)
OTT Nail Art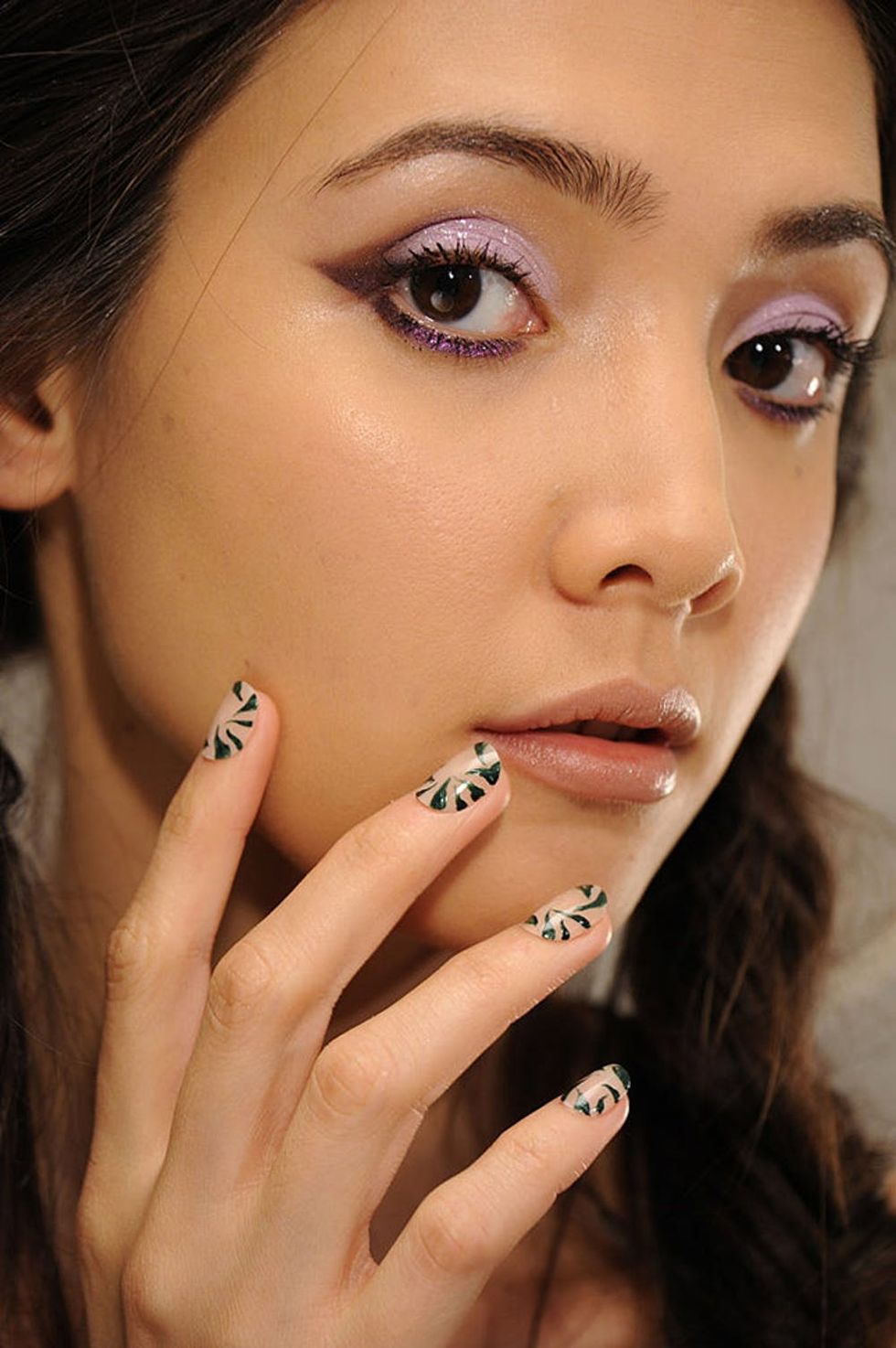 7. Alice and Olivia: Trendsetter and all-around cool girl Stacey Bendet had her models sporting various iterations of a botanical nail motif to tie in with her over-the-top outdoor theme. While some were more functional than others, all the designs had a bright and bold personality to inspire your next trip to the nail salon. (Photo via Jennifer Graylock/Getty)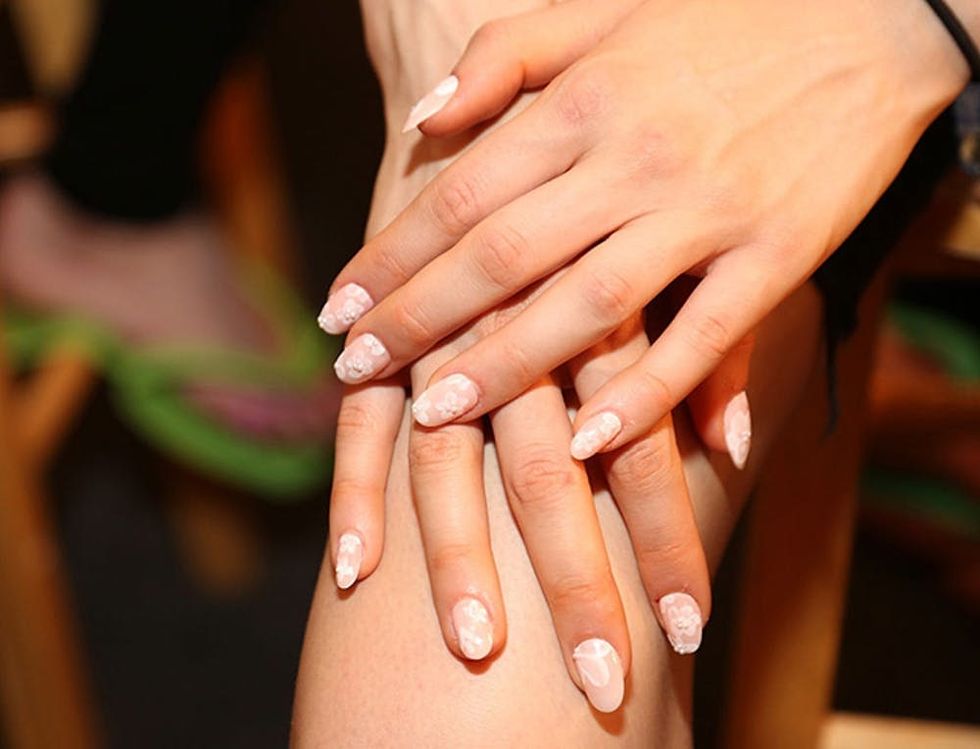 8. Taoray Wang: On the opposite side of the spectrum are the posh and proper nails in shades of nude. Take note from Taoray Wang and rock this simple, layered look for your night out, or get inspired for your upcoming fall nuptials. (Photo via Monica Schipper/Getty)
Nude Nails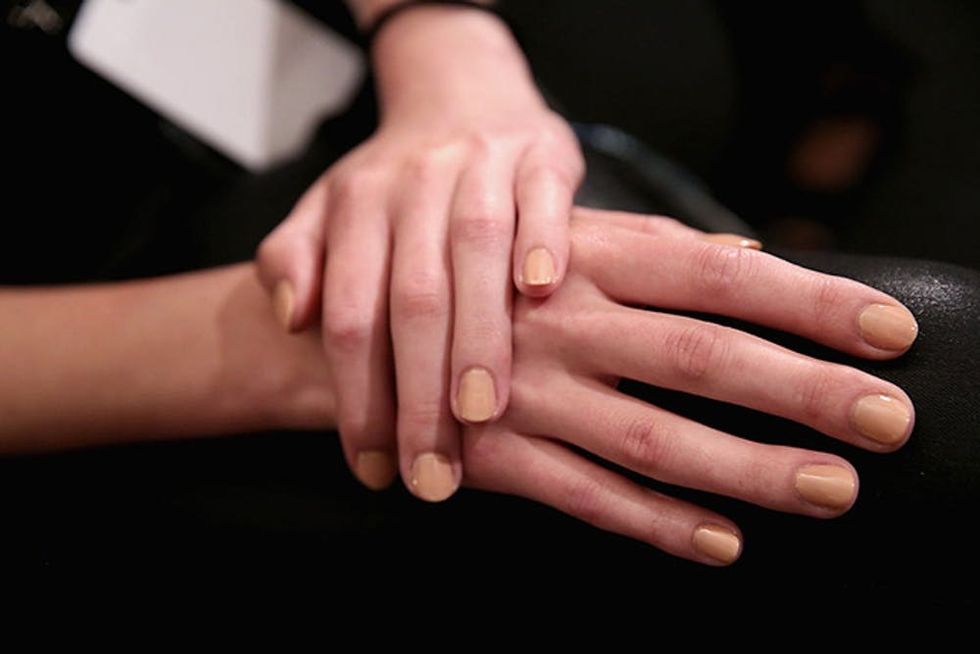 9. Creatures of the Wind: Keep it simple, keep it classy — at least that was the motto for models at the Creatures of the Wind show, who wore modern nude-colored nails while they walked the runway. Take a cue from this look and use a polish that's just one or two shades different from your own skin tone. (Photo via Cindy Ord/Getty)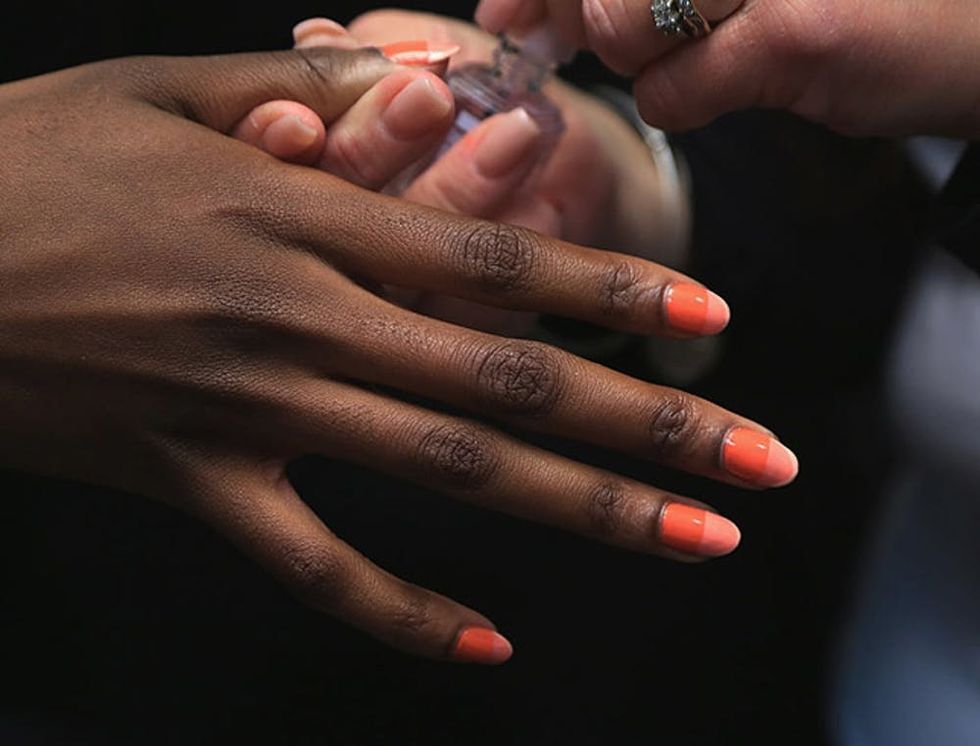 10. Rebecca Minkoff: Why wear one color when you can rock two (or three!) at the same time? Inspired by a Valentine's Day love letter, designer Rebecca Minkoff donned her models' nails in sweet combos of pinks and reds. (Photo via Anna Webber/Getty)
Color Block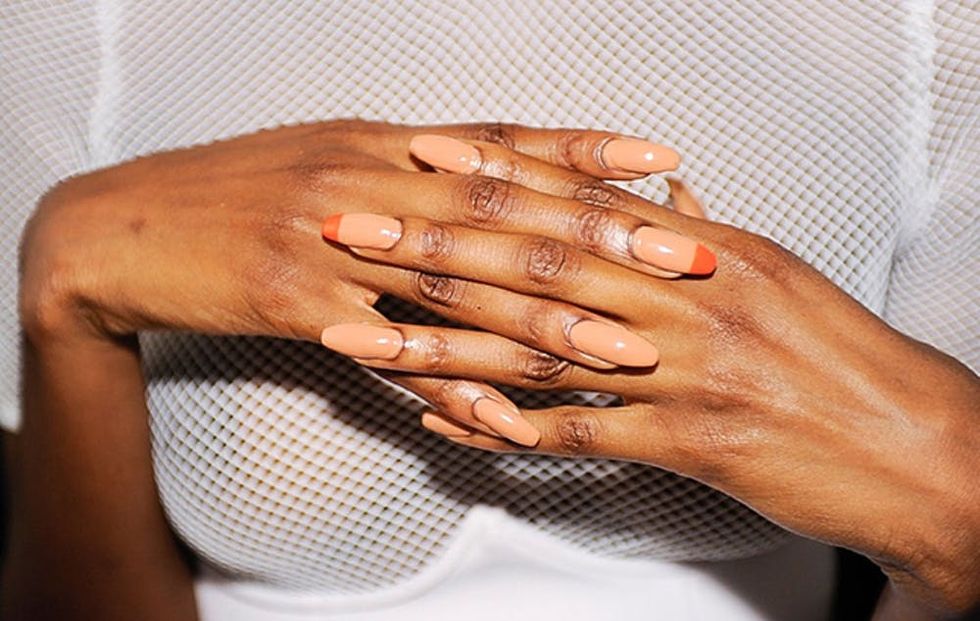 11. Desigual: This look is perfect for ladies with long nails and a sense of humor. Quirky design house Desigual had their models rock a triple-layered color to complement their Snapchat filter-inspired makeup. Best combo ever? Yes, yes, triple yes. (Photo via by Arun Nevader/Getty)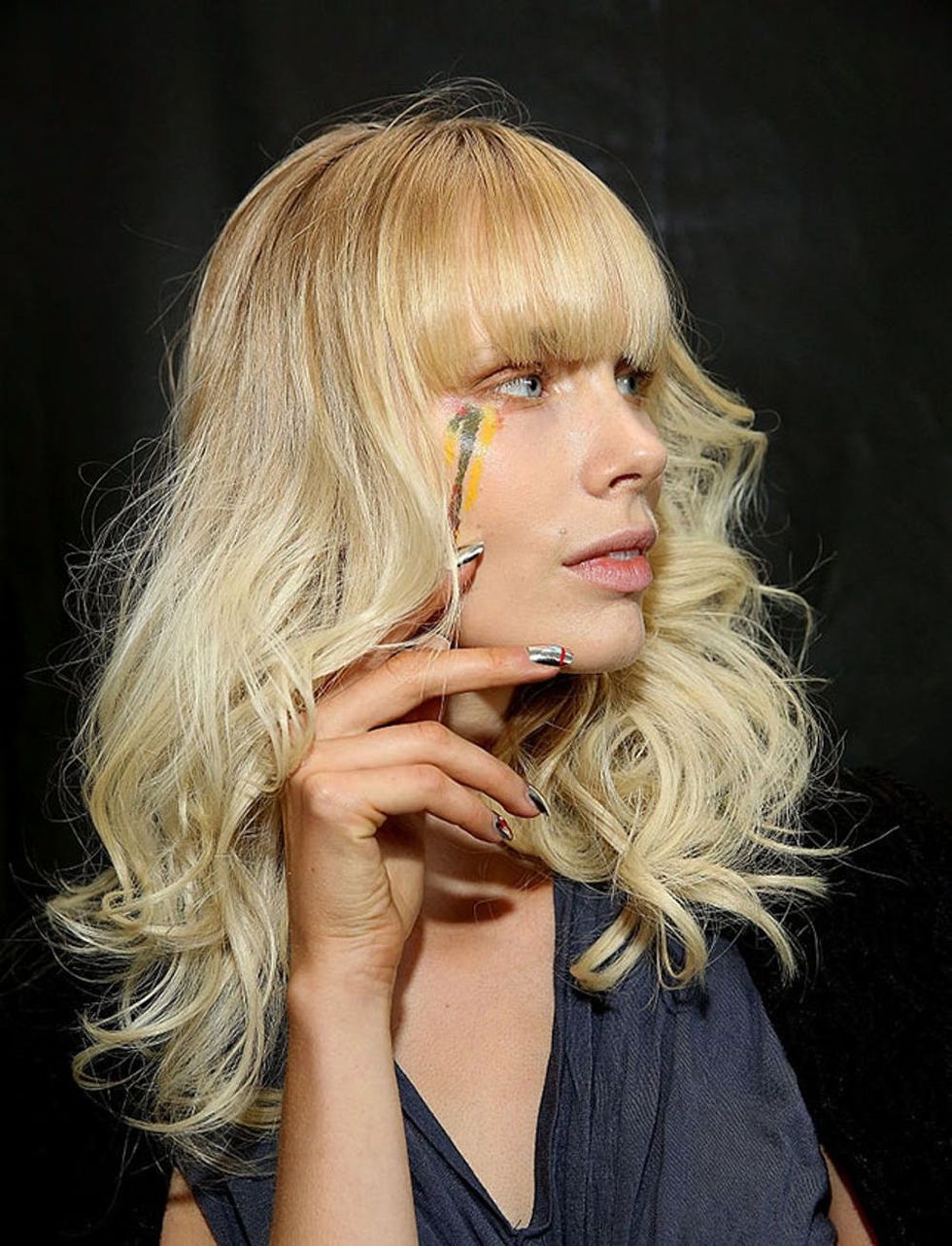 12. 3.1 Phillip Lim: If you love look-at-me styles, then this trend is for you. Metallic nails were a major highlight on the runways this year, and we loved every minute of it. With chrome nails that featured hints of red and cobalt, Phillip Lim took this trend from outlandish to oh-so wearable. (Photo by Robin Marchant/Getty)
Metallic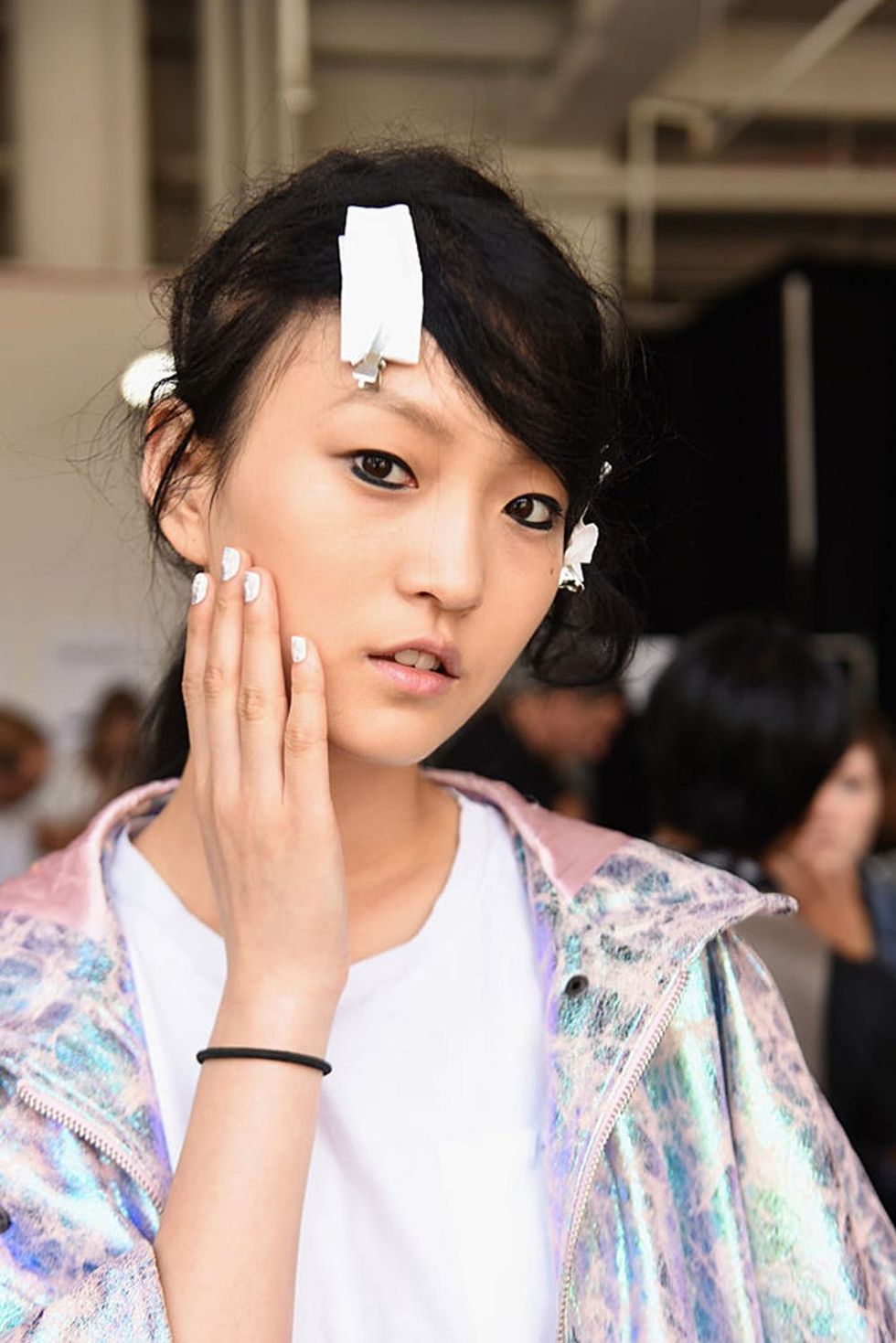 13. Michelle Helene: The key to rocking a flashy mani? Keep your nails super short and simple to let your reflective style take center stage. (Photo by Vivien Killilea/Getty)
Raven Ishak
Raven is a Florida native who recently moved to New York City to pursue her dreams. You will always find her taking an unhealthy amount of photos for her Instagram, obsessively tracking the latest coffee shops and restaurants, and watching movies with her boyfriend.