Win 3D Paper Dolls for You and Your Valentine (Free Giveaway!)
Feb 04, 2013
Remember those totally wacky 3D paper dolls we made a few months ago? Well, the folks at Foldable Me love us so much that they're giving us 3 pairs of Foldable Me paper dolls to give away to you, our awesome readers!
---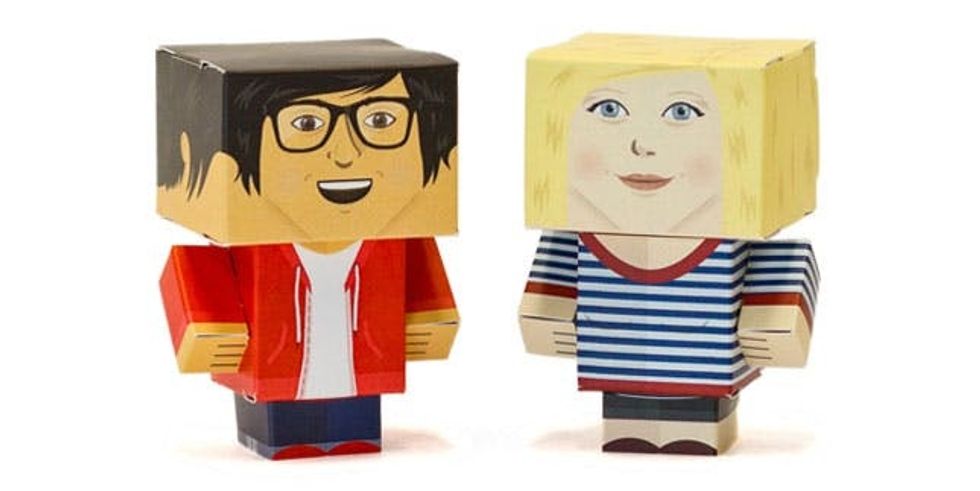 But first, a little refresher on how Foldable Me works. First, you go to the Foldable Me site and create a 2D version of yourself. You can customize the look of nearly everything, including your eyes, nose, lips, skin, clothing and more. Then you place your order and wait anxiously by the mailbox for your cardboard self to arrive!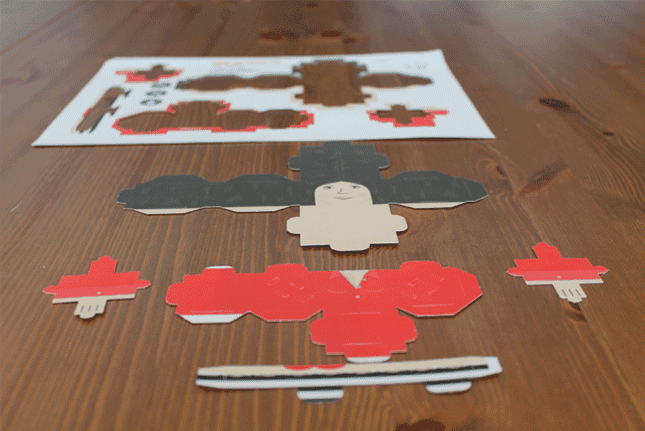 When it arrives, it takes just minutes to put together your Foldable Me.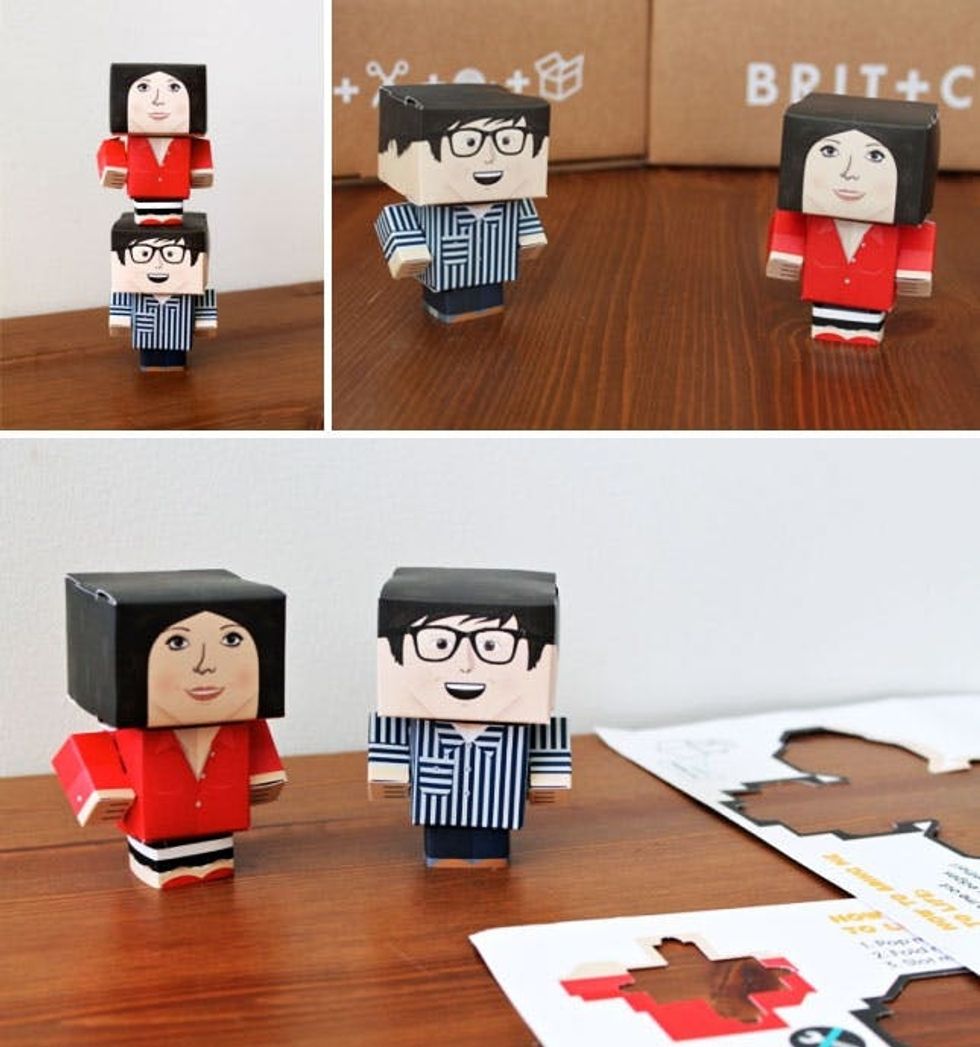 So cute. Brit also made one of her husband Dave – what a darling pair!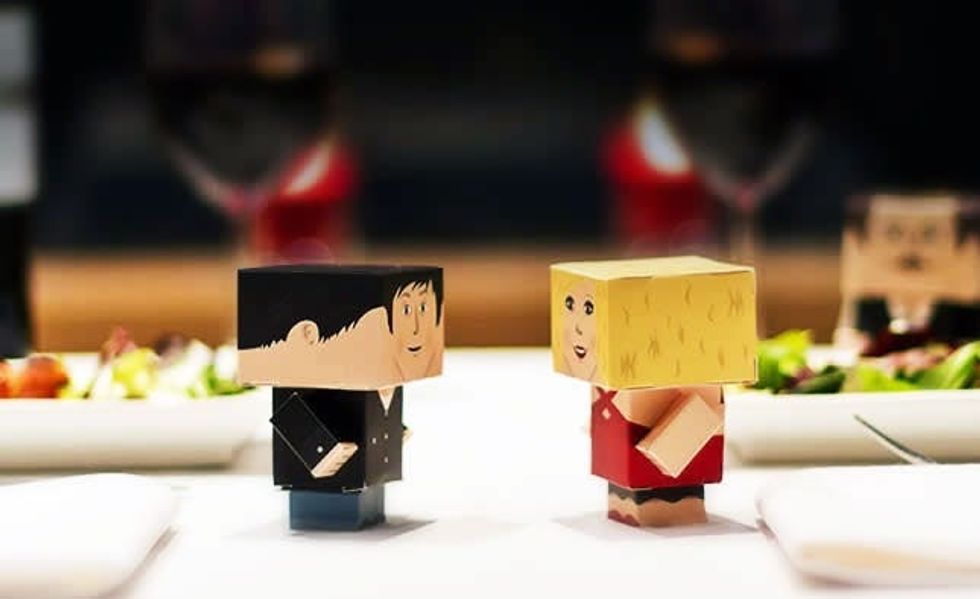 We recommend getting one of yourself and your significant other for a totally unusual and fun Valentine's Day gift. If you can't bear risking the odds and waiting to see if you win our giveaway, Foldable Me is running a Valentine's Day promotion that gets you two Foldables for $20! Win.

UPDATE: Congrats to Kristen Stewart for winning this giveaway!
Here's how to enter the giveaway:
1. Sign in to Brit.co, create a profile, and star one (or more) of your favorite posts.
2. Tell us your best (or worst) date story.
Your entry should look like this: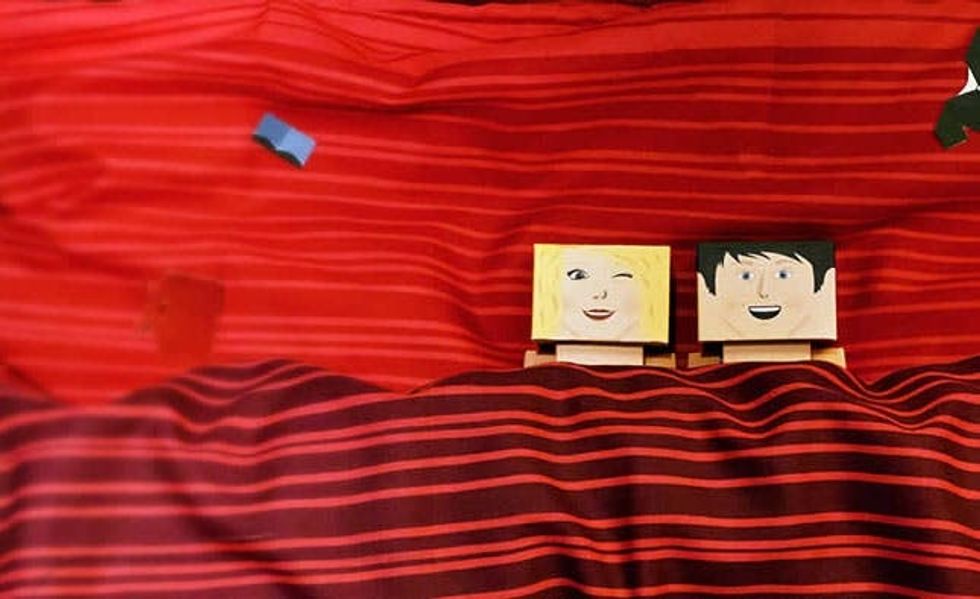 This giveaway closes at 11:59pm on Thursday, February 7th. As always, the winner will be chosen at random.
Anjelika Temple
As Co-Founder and Chief Creative Officer of Brit + Co, Anjelika Temple brings her voracious consumption of all things creative and colorful to DIY projects, geeky gadgetry finds and more. When she's not DIY-ing her heart out, you'll find her throwing dinner parties with friends or adventuring with her husband David, their daughters Anokhi and Indira, and their silly dog Turkey.
Tech