16 Sweet Single-Serving Dessert Recipes for One
May 04, 2015
Single living, like everything else, has its pros and cons. Like when you're craving some apple pie but you don't want to make one because the remaining three-quarters in your fridge will taunt you all night long. What's a girl to do, right? Fortunately, there are some brilliant people who figured out how to make single-serving sizes for all our favorite desserts. Check out these 16 dessert recipes for one that will put your mugs and ramekins to work.
---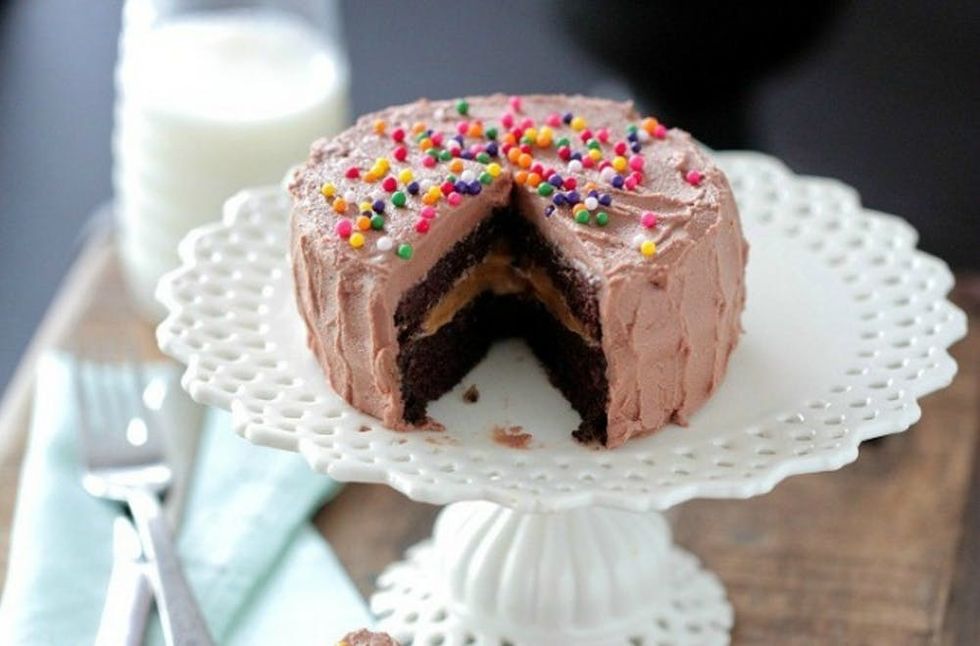 1. Mini Peanut Butter Chocolate Cake: You can have your (mini) cake and eat it too! (via Picky Palate)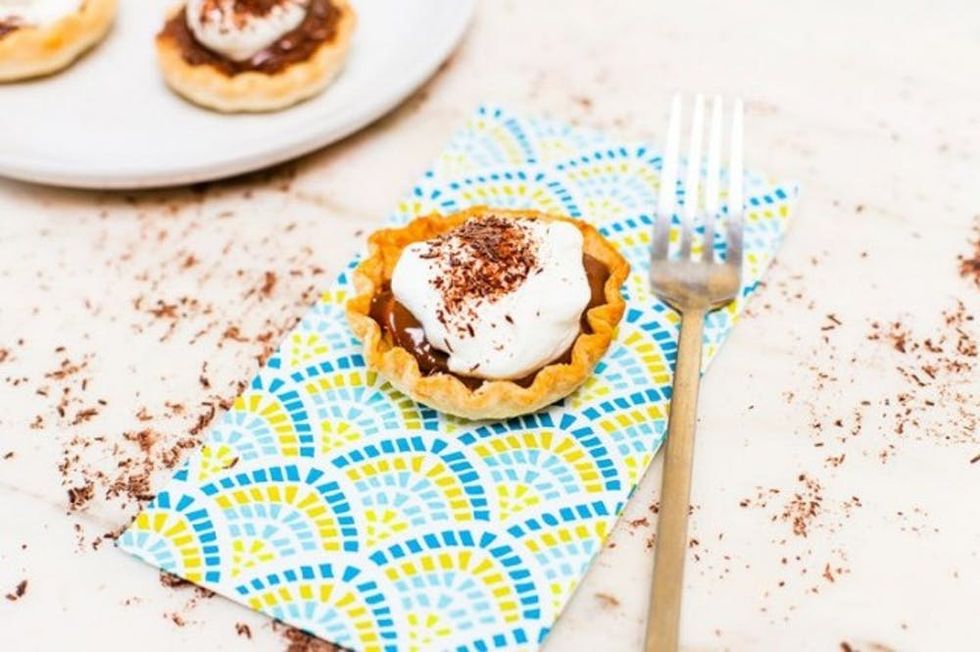 2. Mason Jar Lid Pies: We've seen all kinds of Mason jar recipes, but have you used the lids themselves? These mini pies put 'em to good use and couldn't be cuter. (via Brit + Co)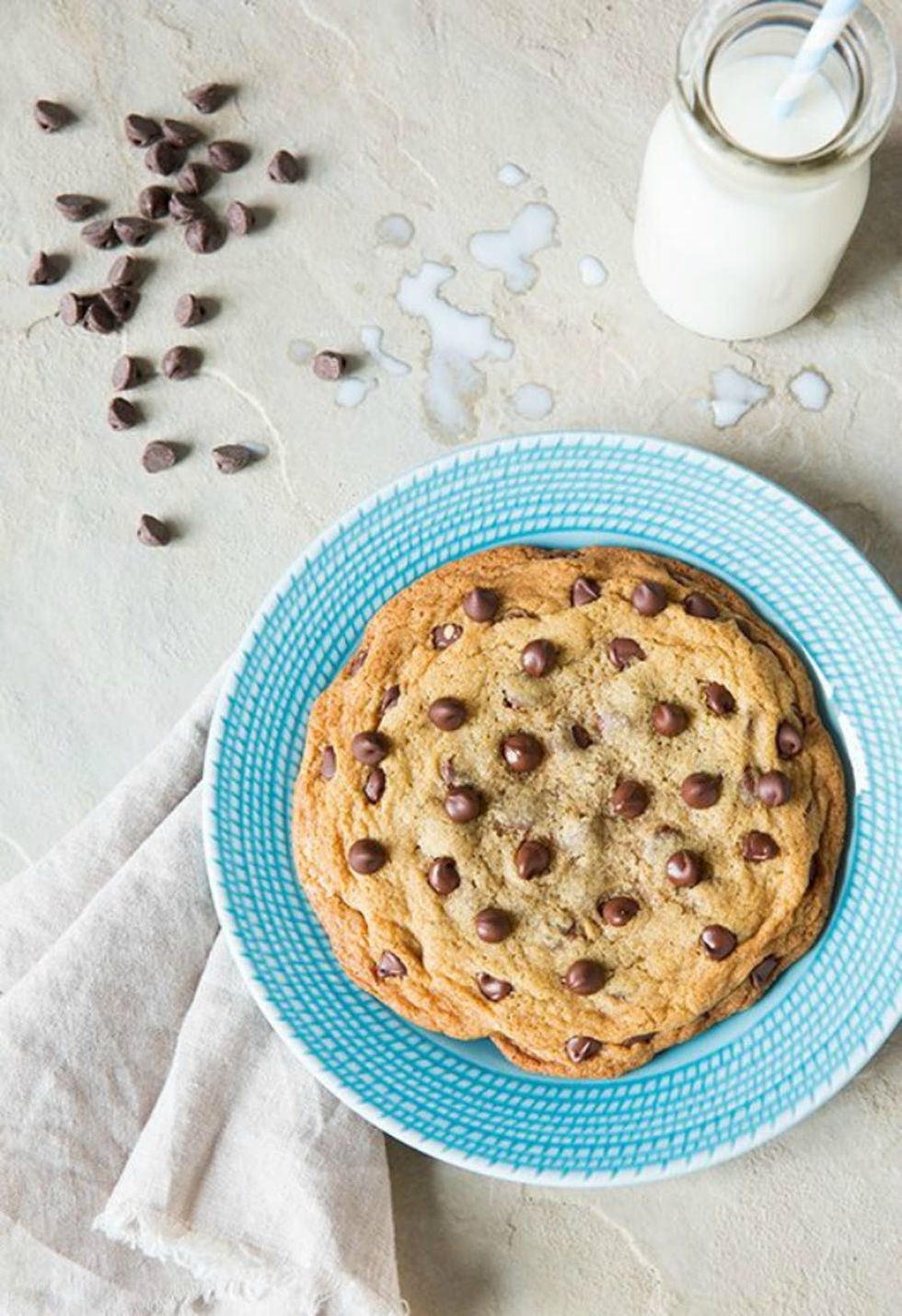 3. Chocolate Chip Cookie: There are times when all we need is a chocolate chip cookie to make everything better. But instead of filling up the entire cookie jar, here is a recipe for just one. (via Cooking Classy)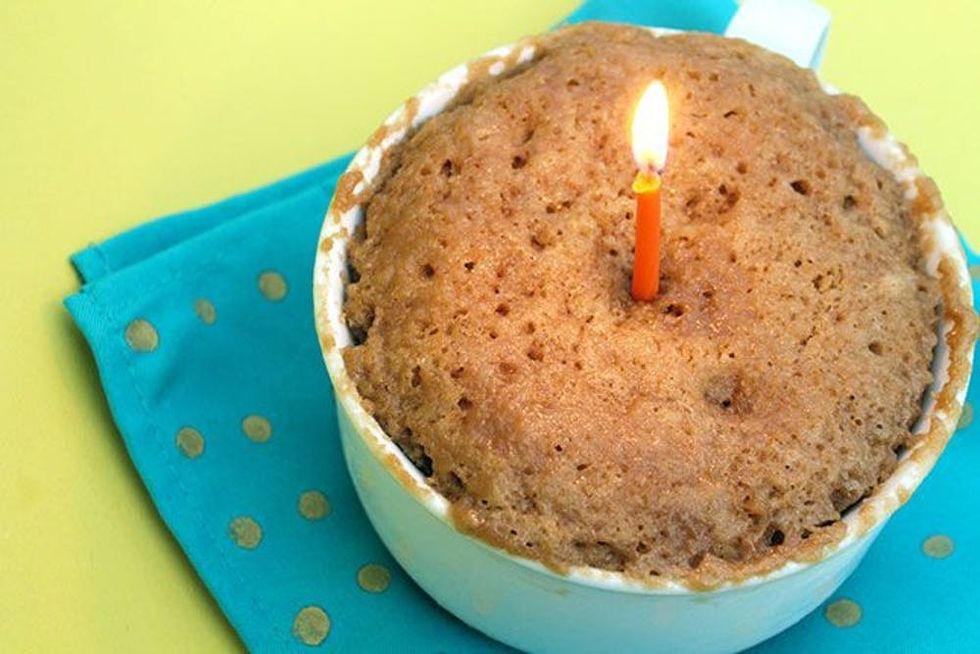 4. Chai Mug Cake: Pretend like you remembered your roommate's birthday with this super fast and super easy mug cake. (via Brit + Co)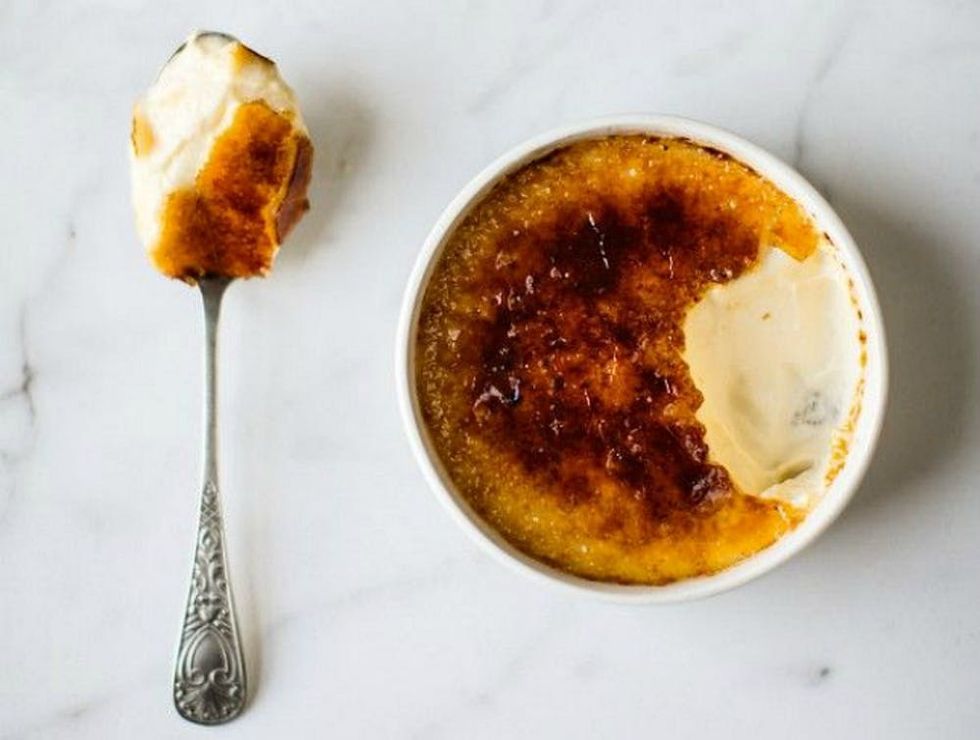 5. Single Serving Creme Brûlée: Just because creme brûlée involves some serious torch action doesn't mean you can't indulge in this decadent dessert all by your lonesome. (via Serious Eats)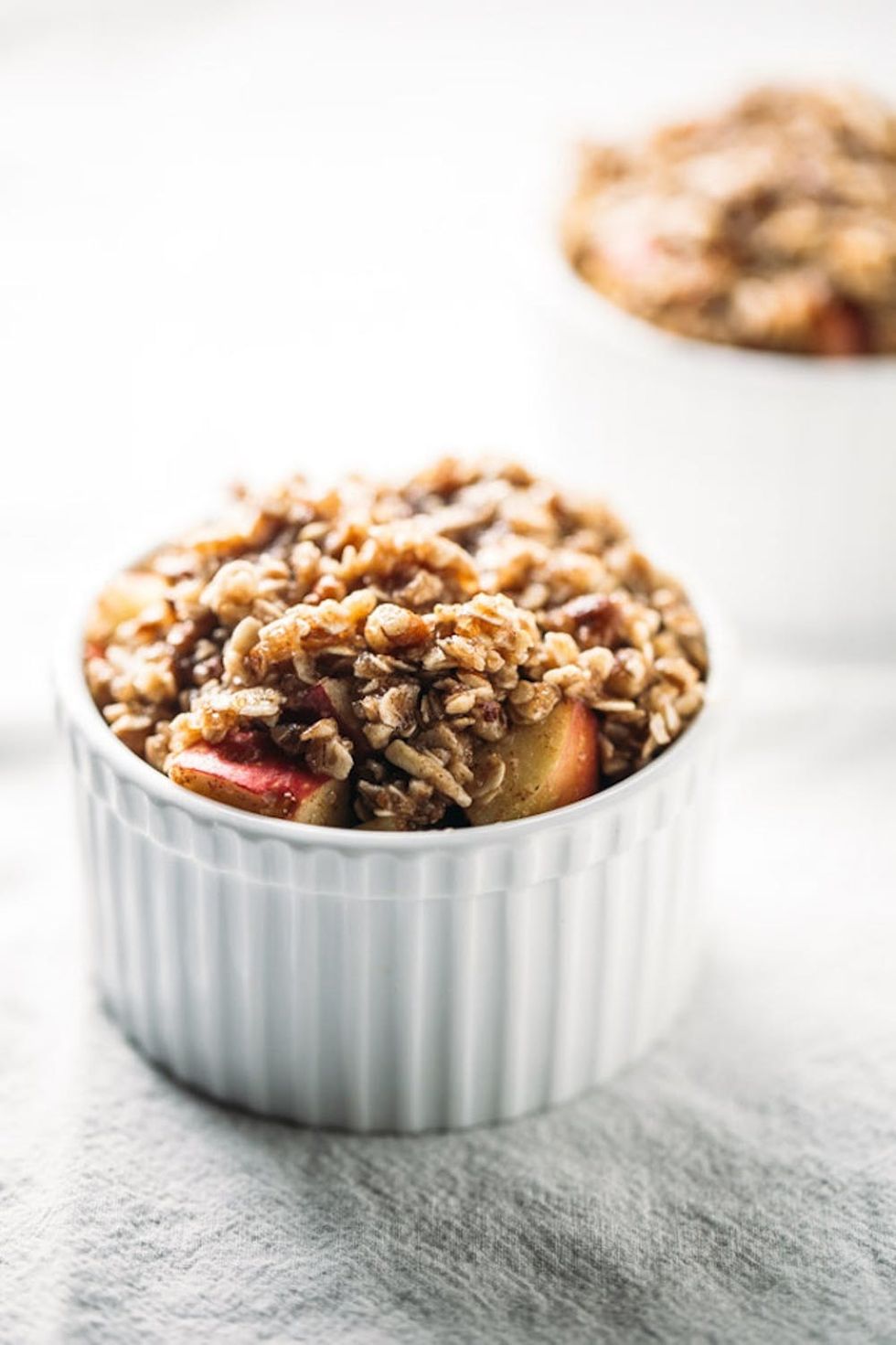 6. Single Serving Apple Crisp: Dip your spoon into this warm, spiced apple crisp on a cold autumn night. The best part? There isn't enough for leftovers… but it's easy enough to whip up another one in a pinch. (via Pinch of Yum)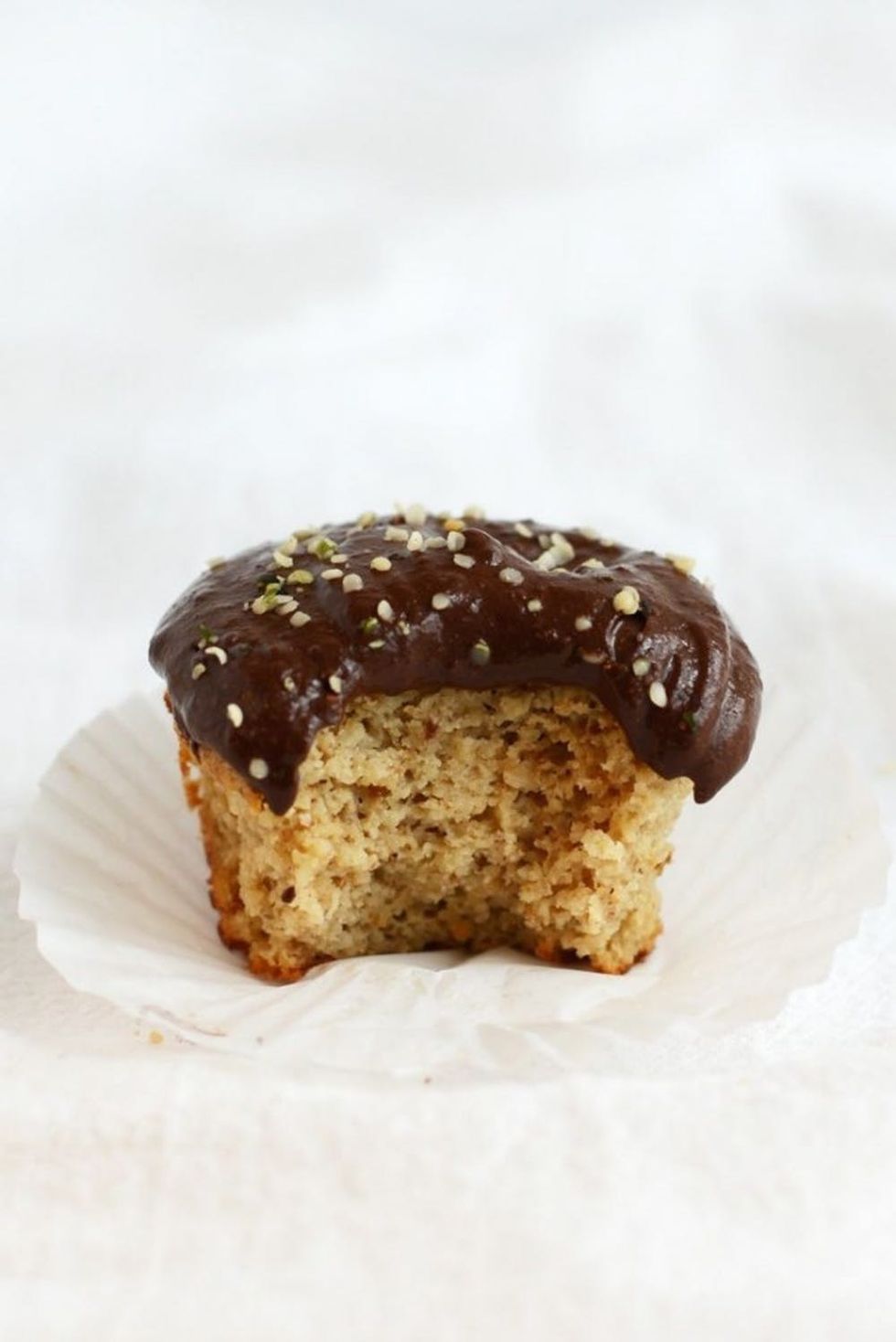 7. Paleo Vanilla Cupcake: When you get that cupcake craving, this Paleo-friendly bite is just what you need. (via Fit Foodie Finds)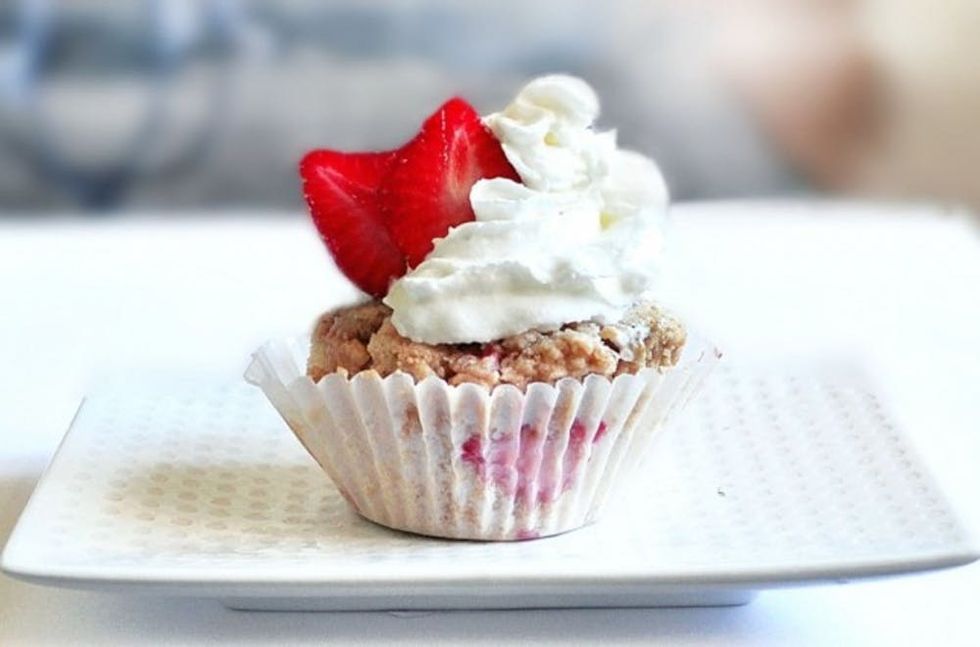 8. Mini Strawberry Shortcake: Seriously though, strawberry shortcake is possibly the perfect spring dessert. So we're diggin' this recipe for just one. (via Chocolate Covered Katie)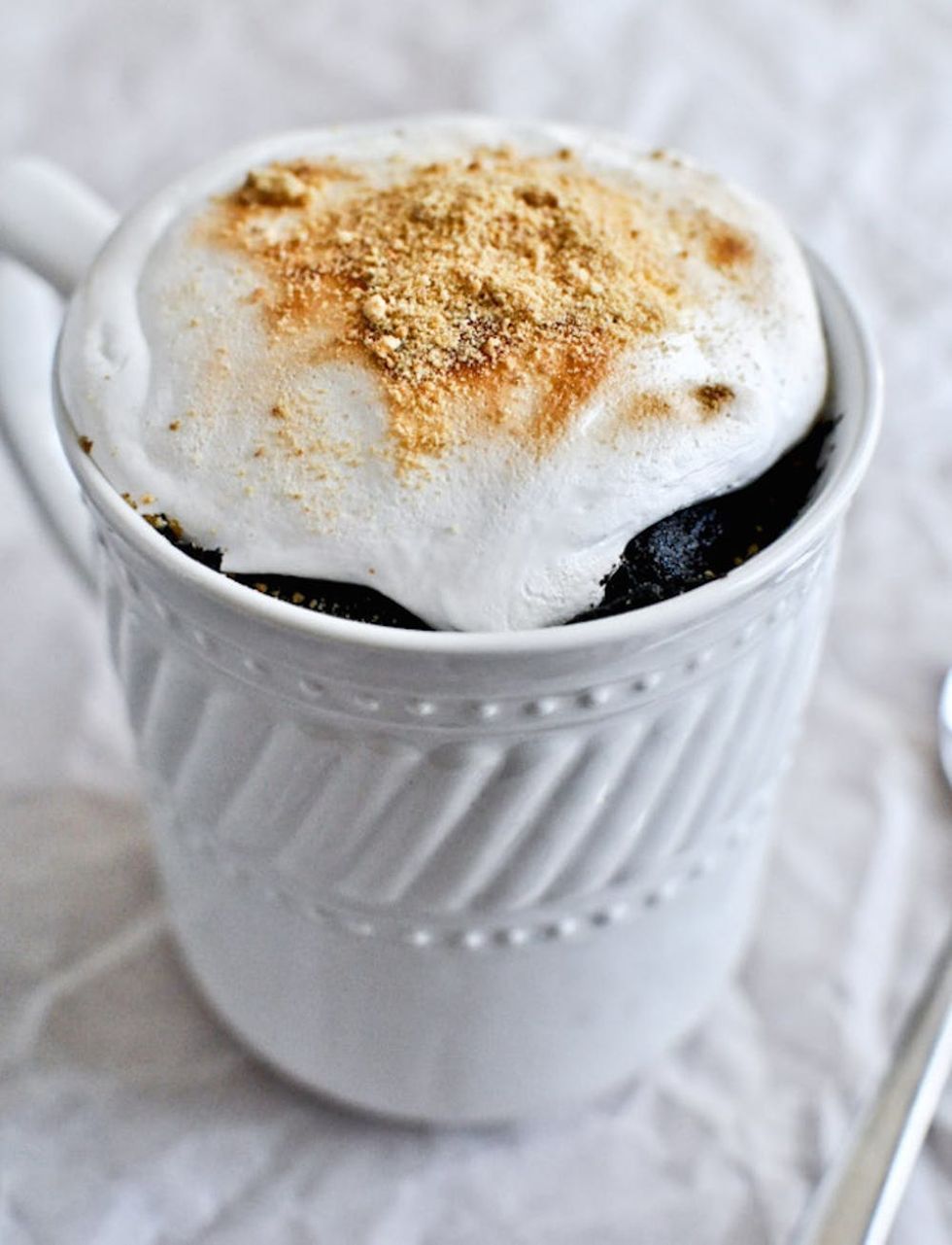 9. S'mores Mug Cake: All that chocolate and fluffy marshmallow topping? We're so totally in. (via How Sweet It Is)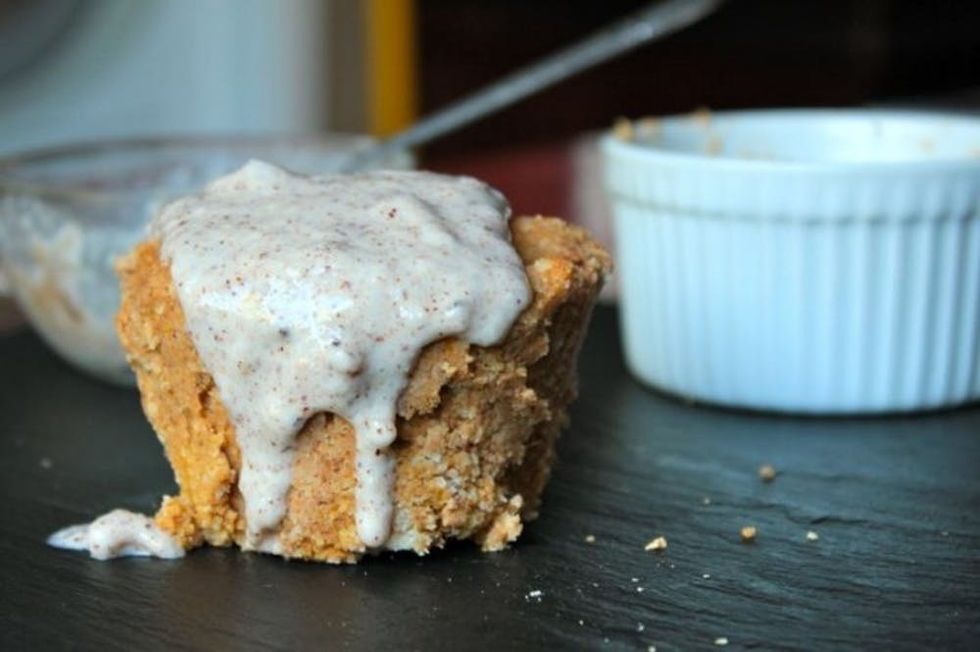 10. Single Serving Pumpkin Cake: While we wait for PSLs to come back to Starbucks, we won't mind getting our pumpkin fill with this mini cake. (via Mangia)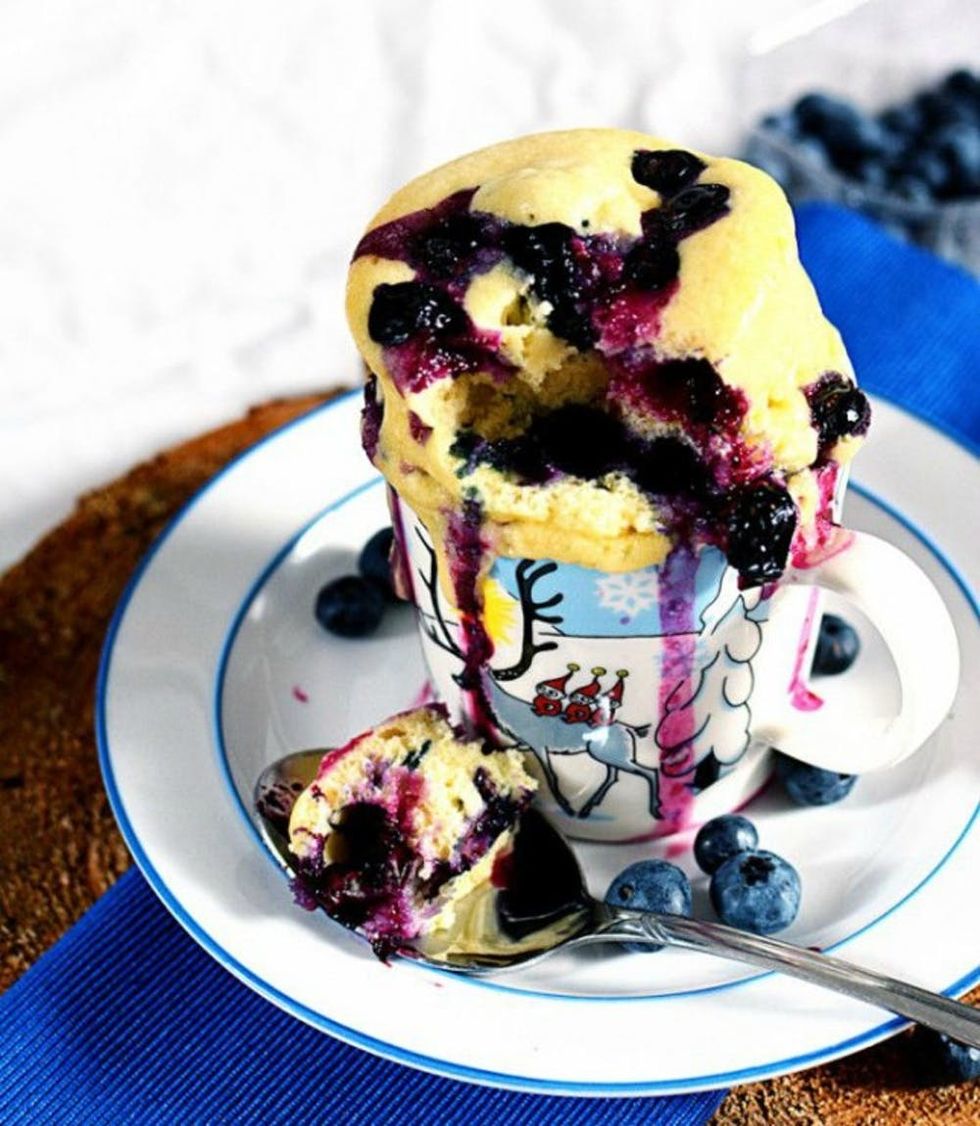 11. Blueberry Mug Cake: With the arrival of spring and blueberries, we can't resist the urge to put those sweet little blue morsels into almost everything. (via My Ginger Garlic Kitchen)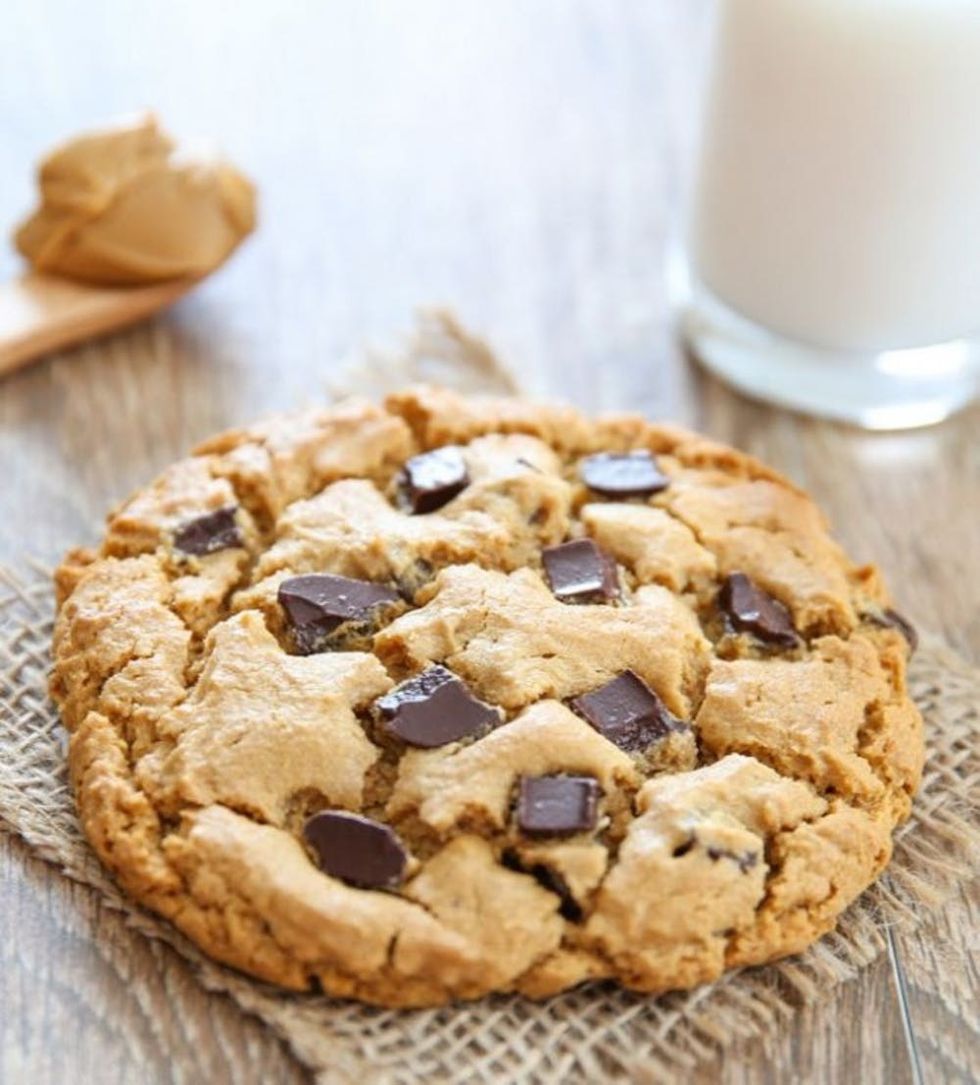 12. Single Peanut Butter Cookie: Yes to peanut butter and chocolate chunks. No to flour. This cookie is a dream come true. (via Kirbie's Cravings)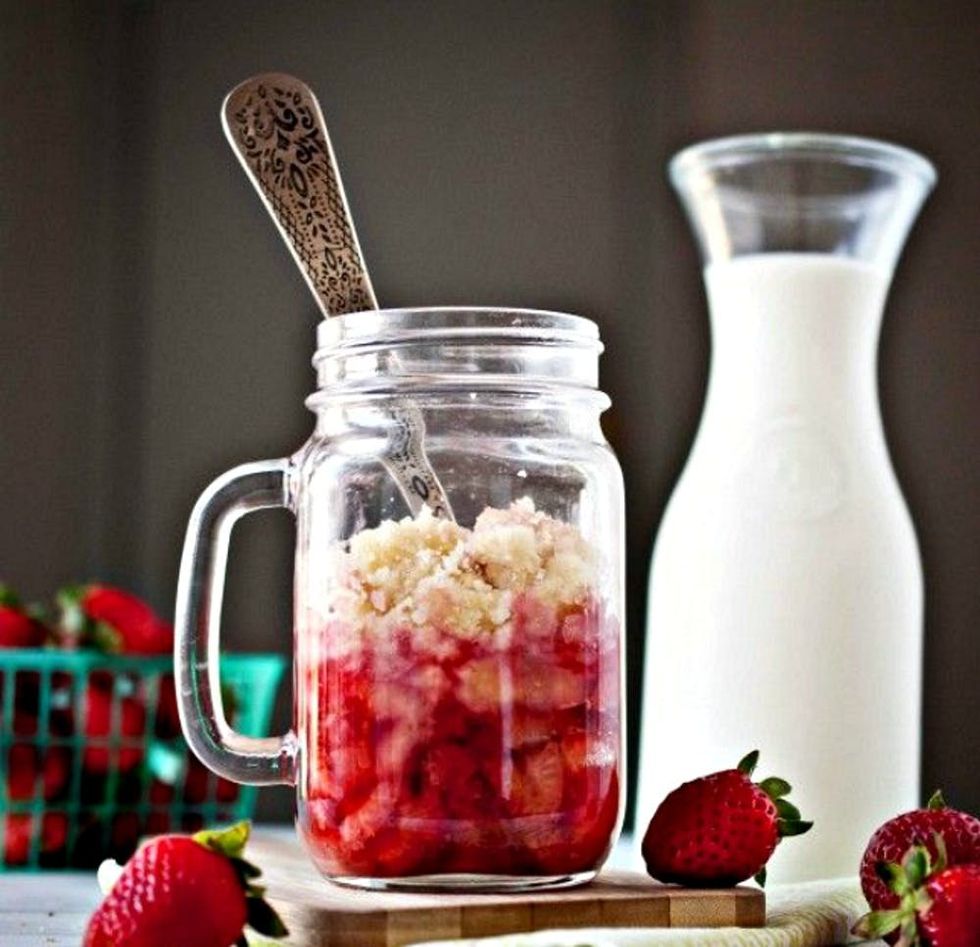 13. Single Serving Berry Cobbler: Here's a recipe that doesn't even require all the berries in the carton. You know what that means? More strawberries for you! (via Domestic Fits)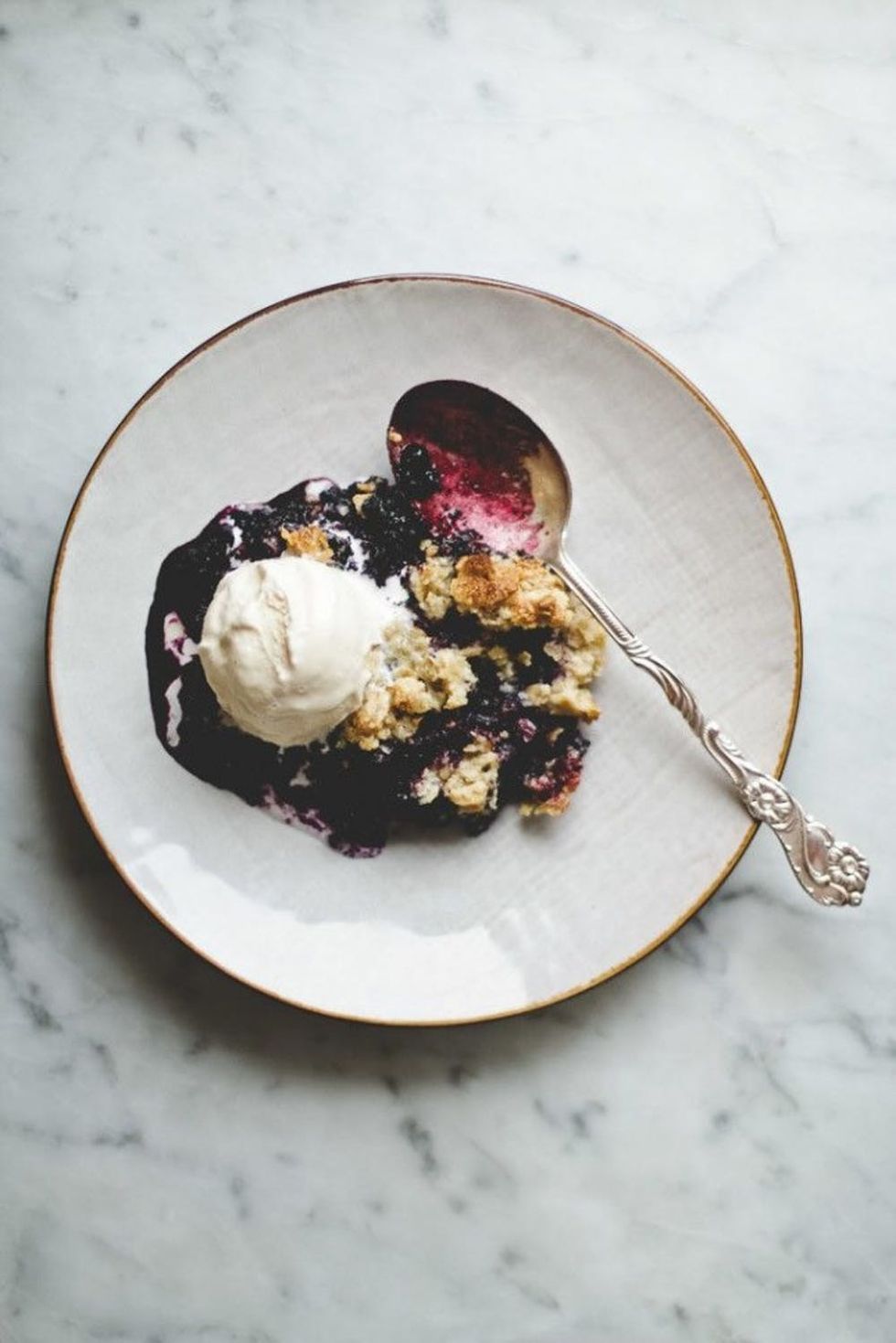 14. Blueberry Cobbler: See? We just couldn't stay away from the blueberries. Warning: You will require ice cream for this single serving dessert. (via Baking Magique)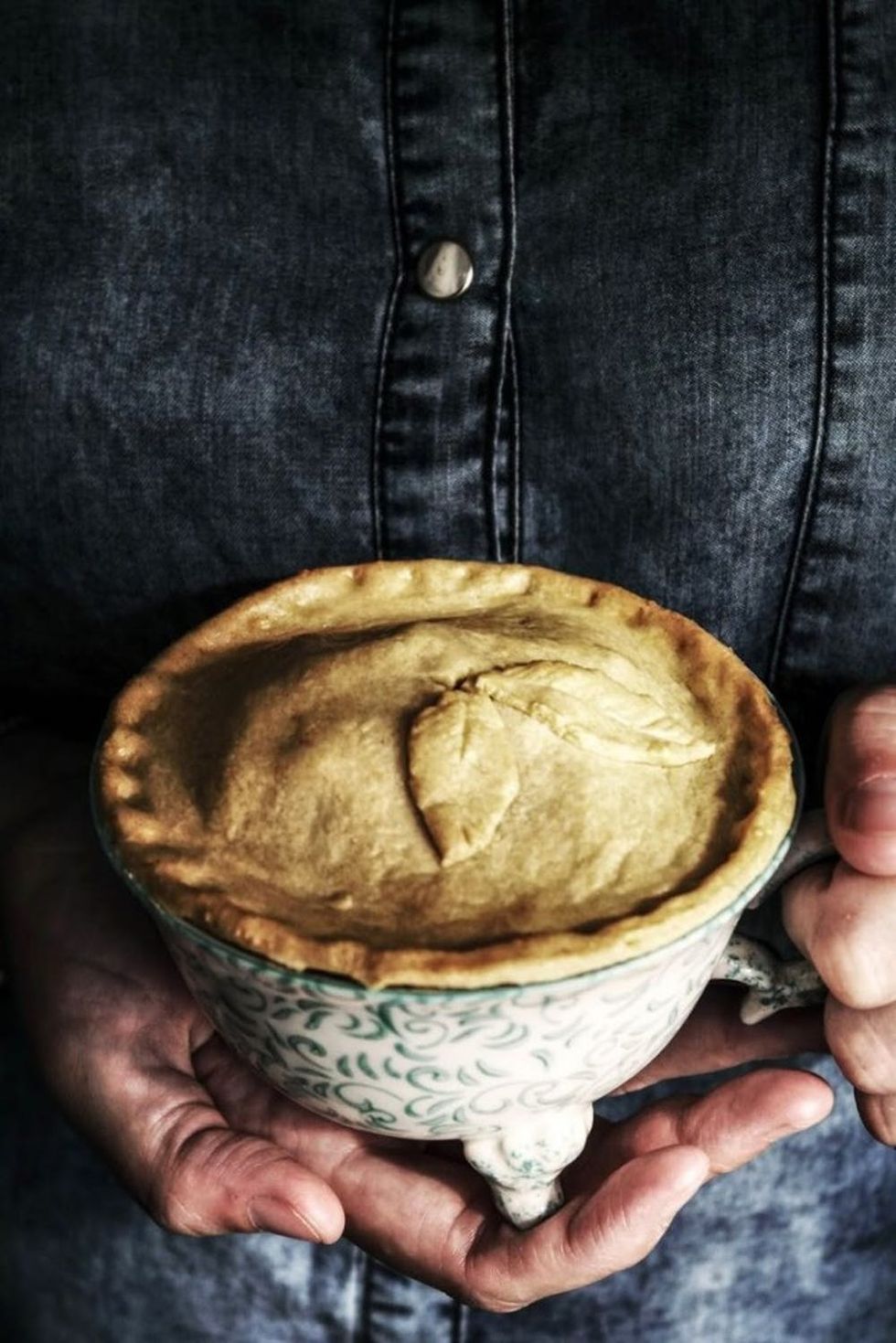 15. Single Apple Pie: We couldn't leave out a single serving of apple pie for those pie-craving gals out there. You're welcome. (via Twigg Studios)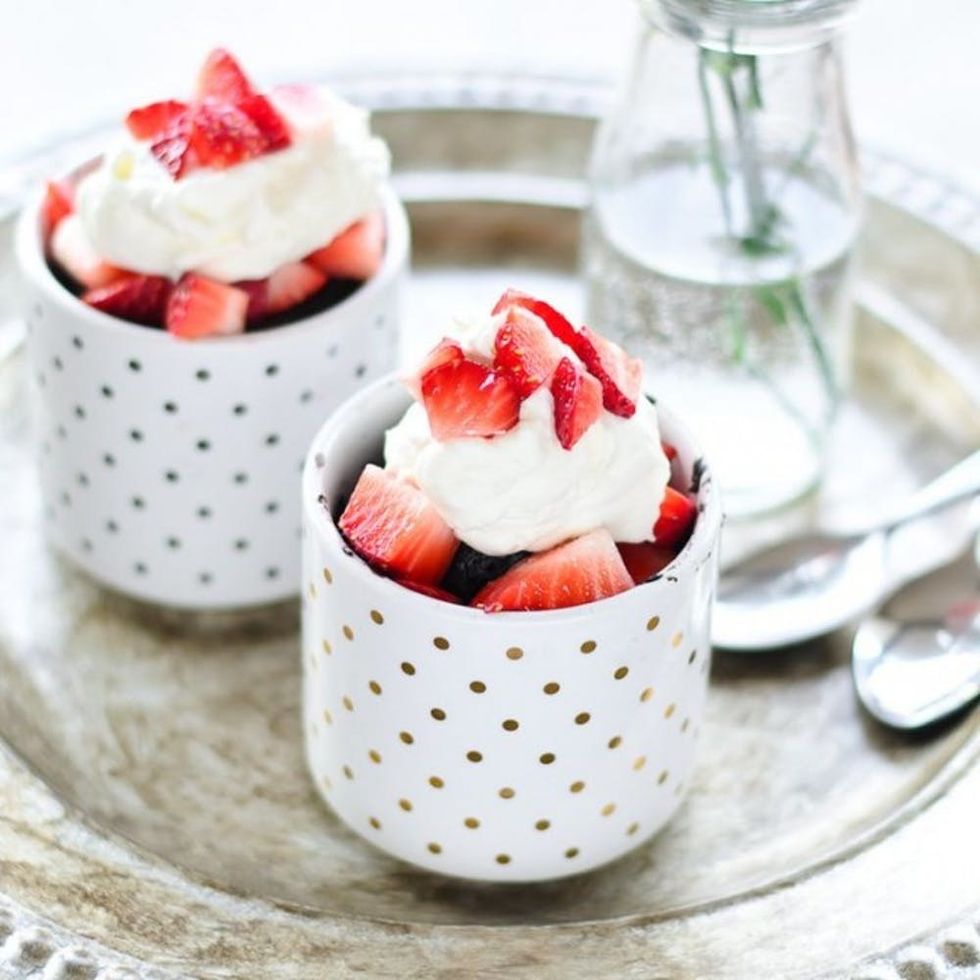 16. Chocolate Strawberry Shortcake: Making one shortcake in a mug is a feat, but making that shortcake chocolate shortcake is a miracle. (via Just Putzing Around The Kitchen)
What are your favorite single-serving dessert recipes? Share them with us below!