16 #Winning 3-Ingredient Recipes for Your Super Bowl Party
Jan 31, 2015
We've said it once, and we'll say it again: You don't need a whole long list of ingredients to make your party come together in a snap. Each of these 16 tasty, three-ingredient recipes are sure to earn you a field goal, nay, a touchdown with your guests. (That's six points instead of three, if anyone's keeping score.) Not to worry, though, you'll still be the the host or hostess with the mostest even though you've used the fewest ingredients to throw a great gathering.
---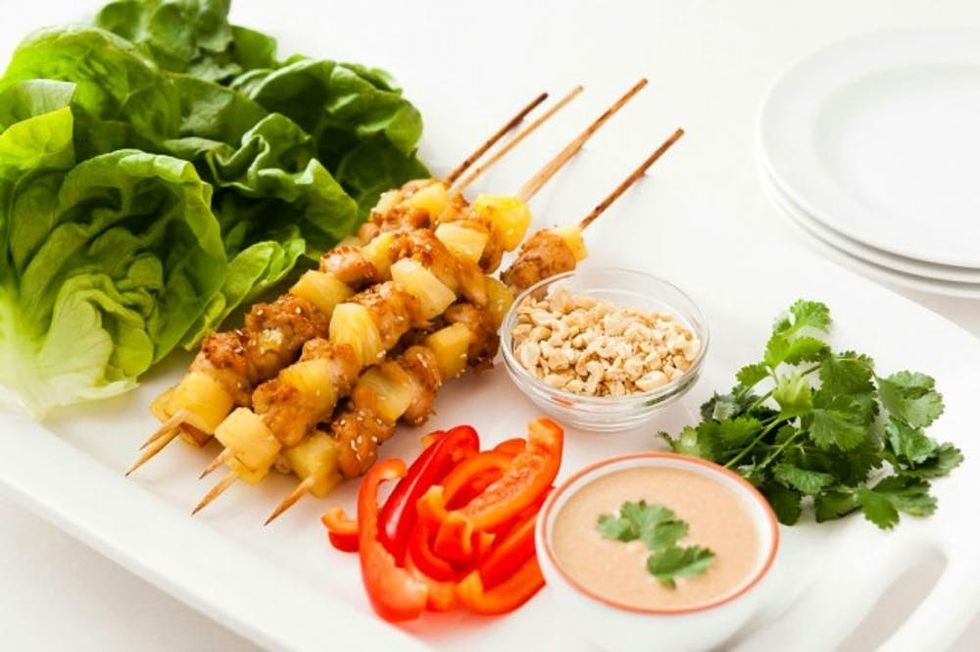 1. Chicken Pineapple Skewers: Simply skewer canned pineapple and teriyaki-sauced chicken, and your appetizer spread will be ready before you know it. Serve them on their own or transform them into delicious lettuce wraps. (via Brit + Co)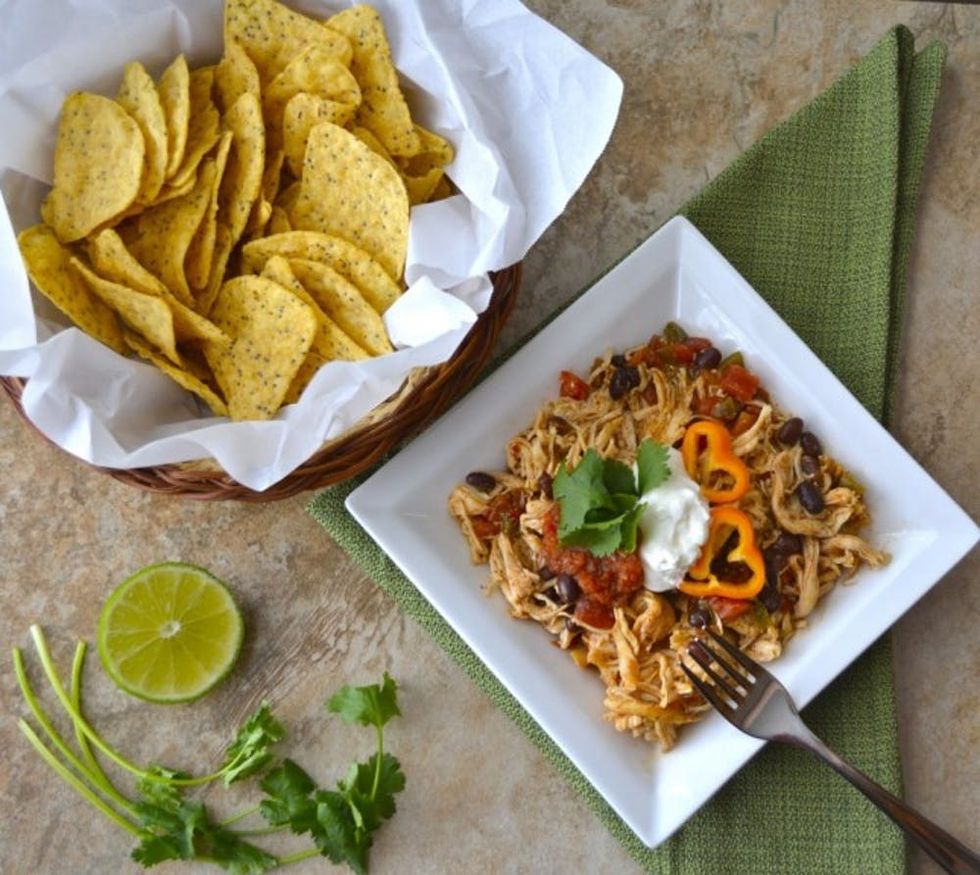 2. Slow Cooker Salsa Chicken: This tasty shredded chicken goes to show that RO*TEL isn't just for making queso anymore. (via Maebells)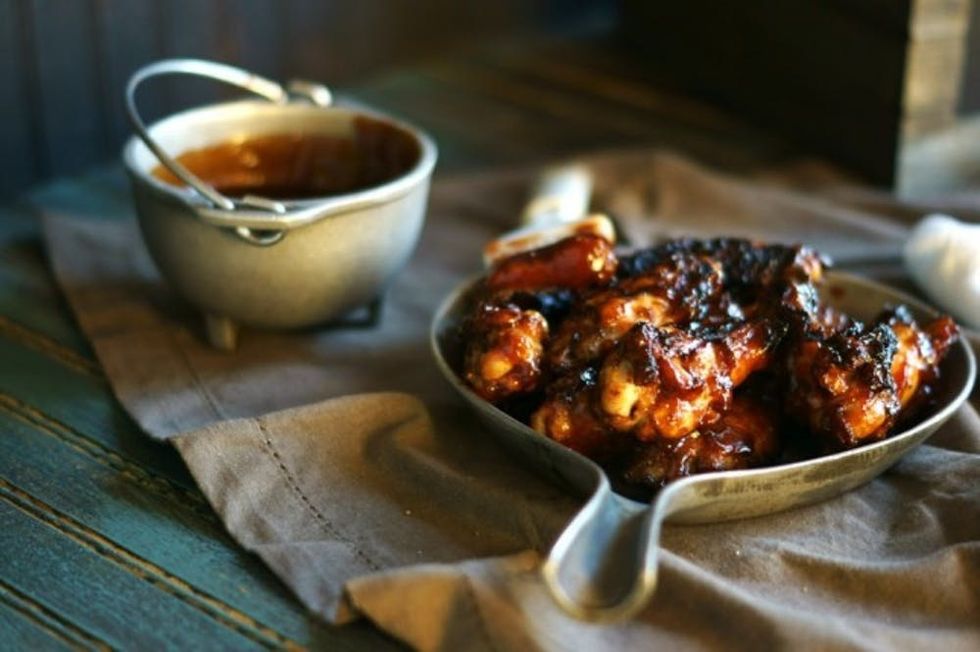 3. BBQ Party Wings: Some might say that a Super Bowl party isn't complete without a pile-o-wings to dig into. These splendidly saucy ones are sure to be a hit. (via The Lazy Mom Cooks)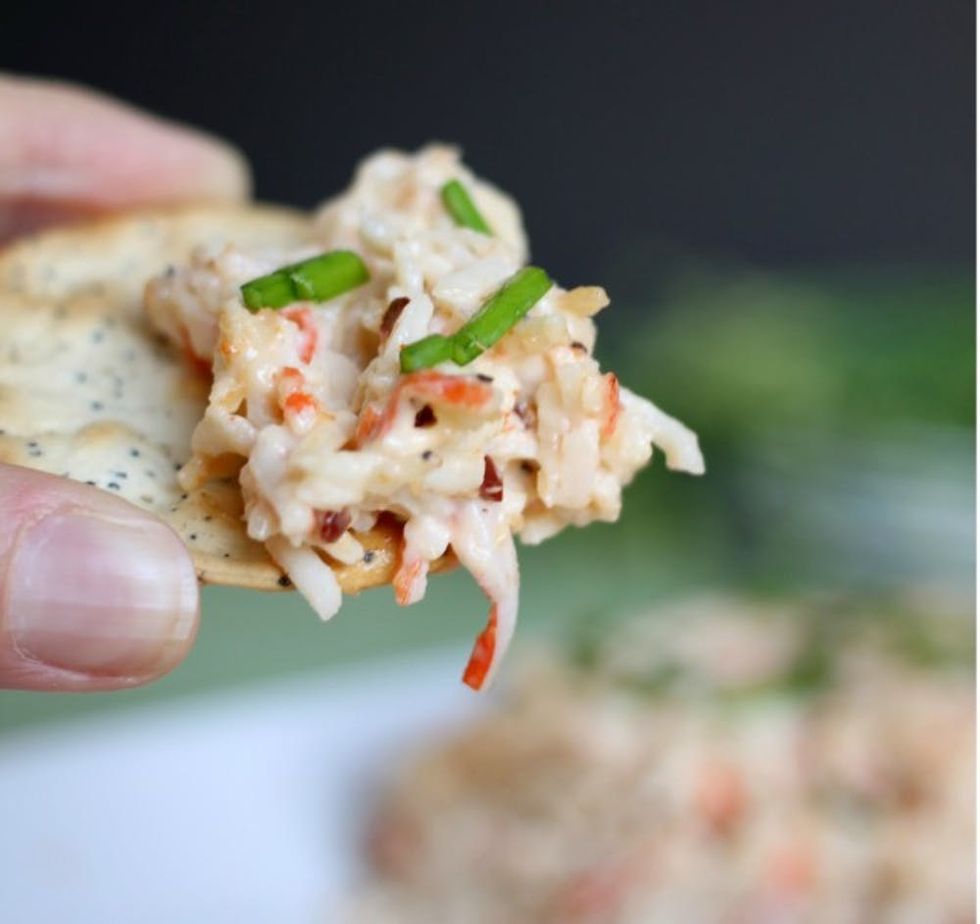 4. Crab Dip: This delicious crab dip only takes five minutes to stir together. (via Made from Pinterest)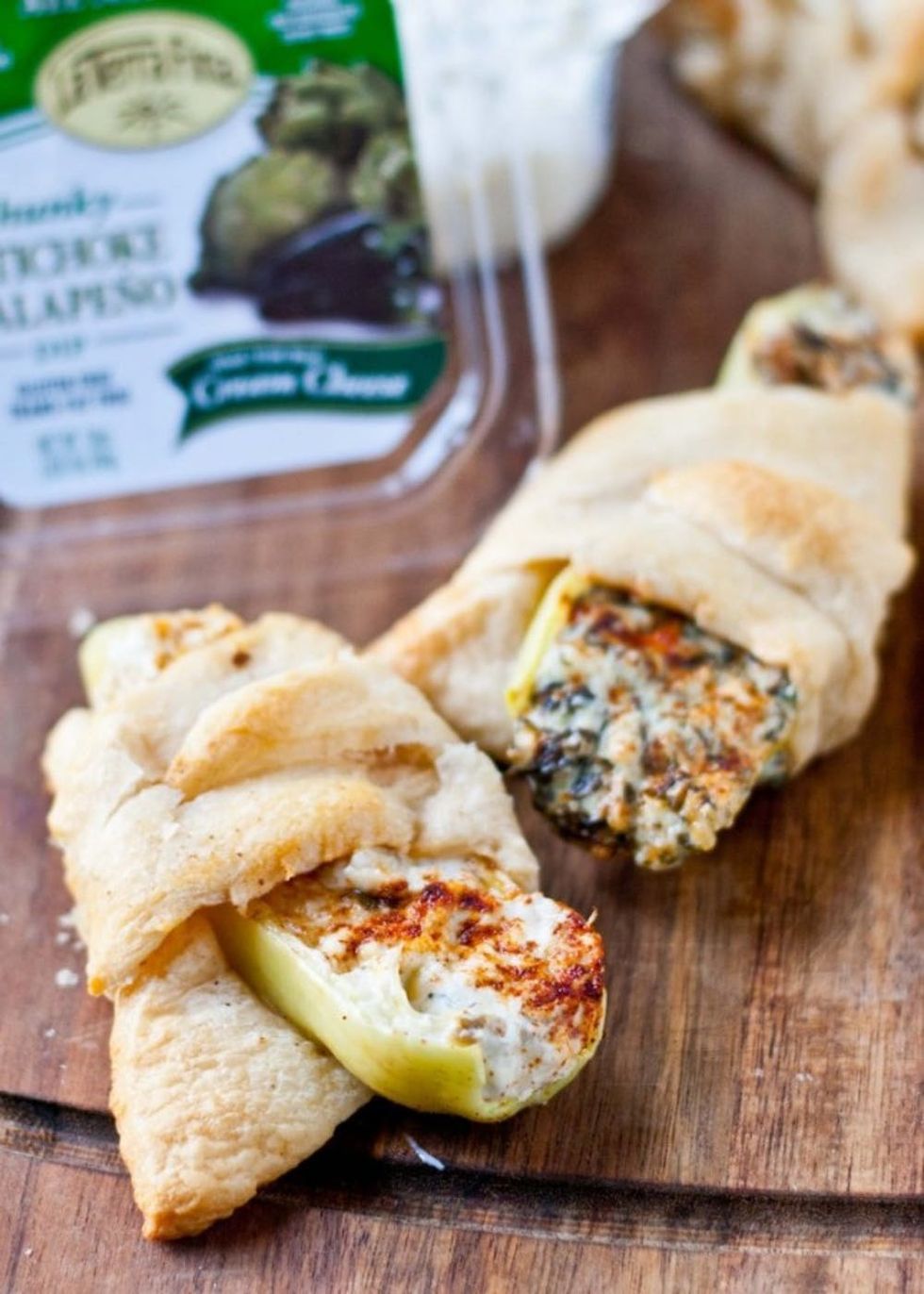 5. Crescent-Wrapped Jalapeño and Artichoke Dip Stuffed Peppers: Here, supersized stuffed peppers get their kick from a store-bought, jalapeño-spiked artichoke dip. If you are more on the mild side, a couple of ingredient swaps is all it takes to tone 'em down a notch. (via Neighbor Food)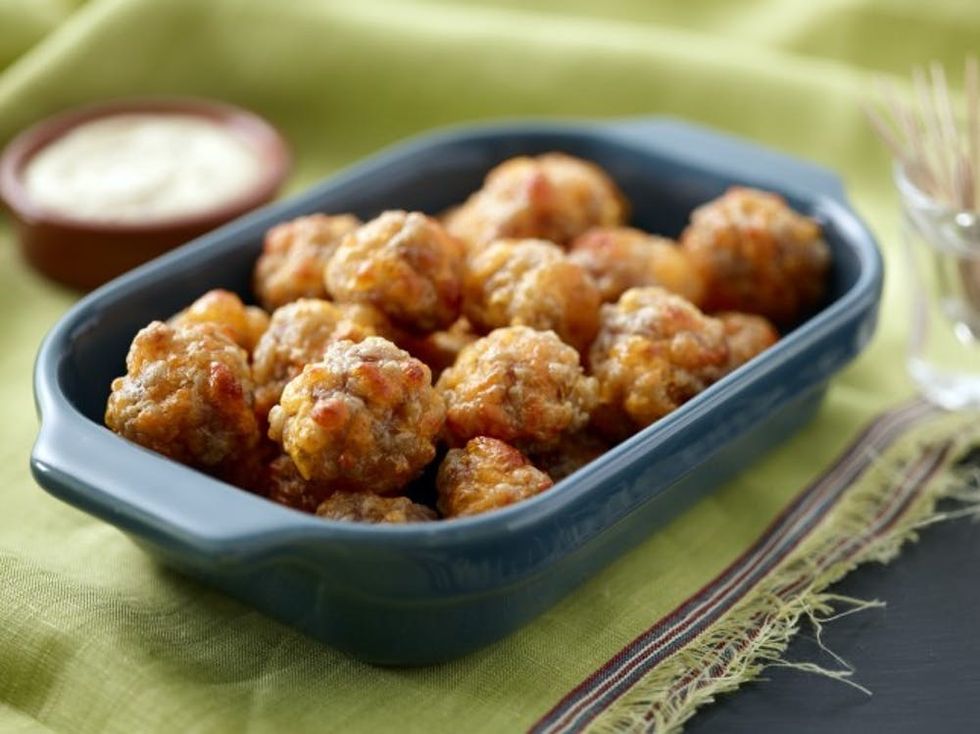 6. Sausage Balls: These sausage balls work just as well at breakfast, so you can pop 'em all. day. long. (via Food Network)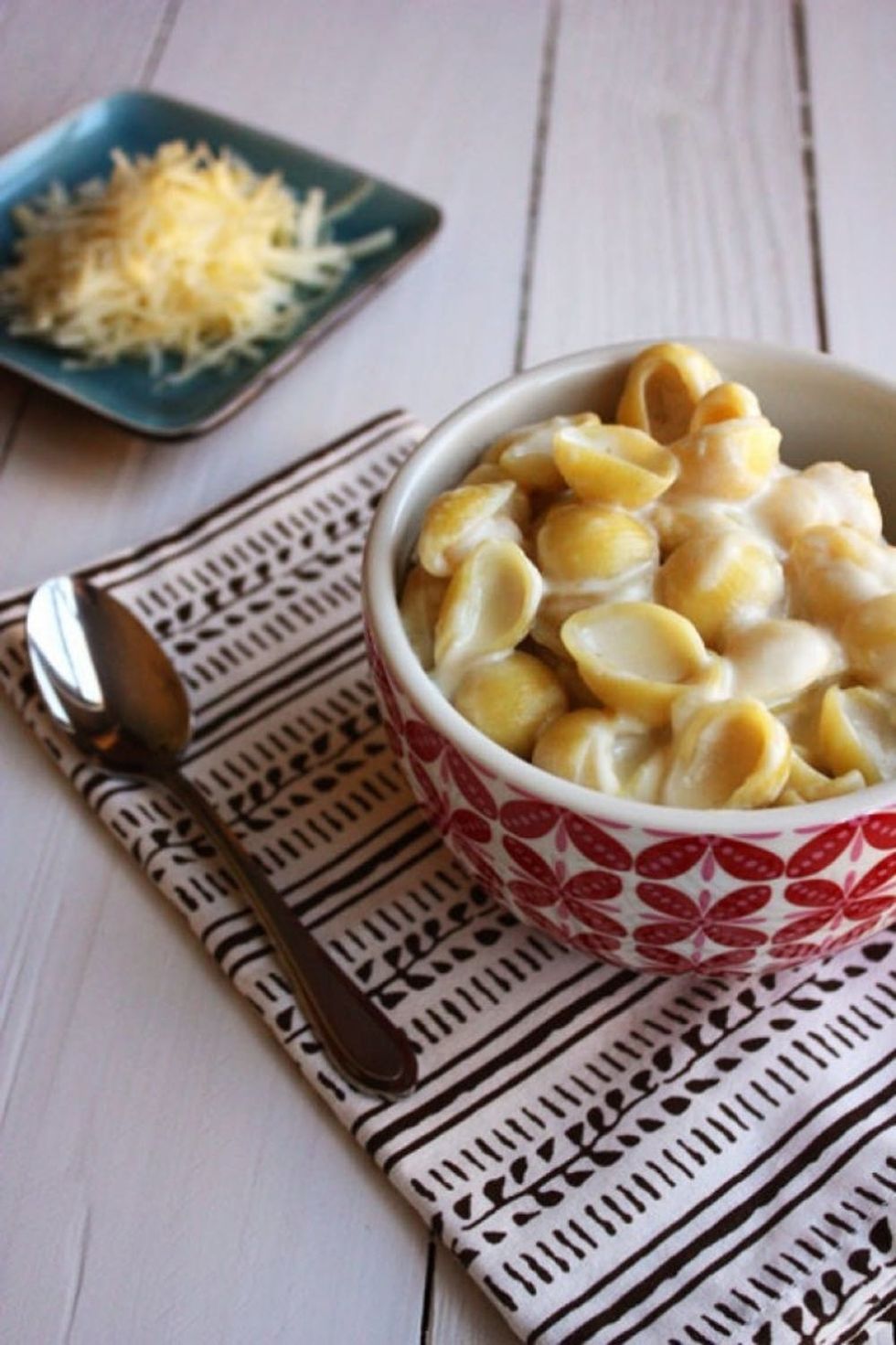 7. Shells and White Cheddar: Follow this recipe to get your mac and cheese fix in a flash. (via She Makes and Bakes)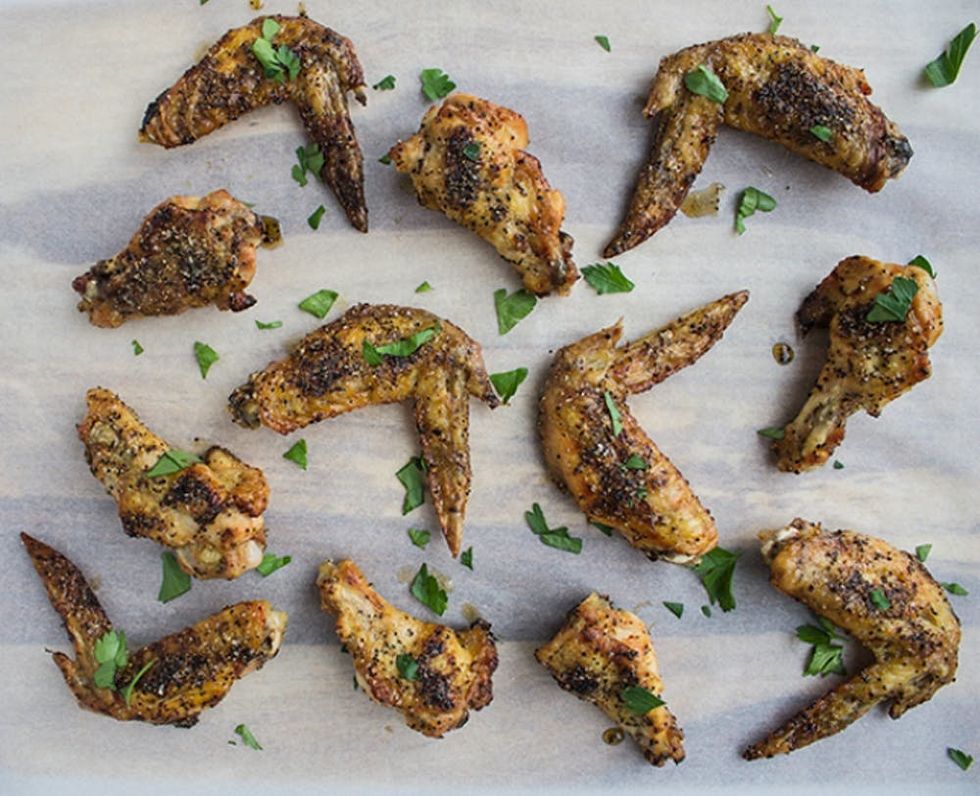 8. Baked Lemon Pepper Wings: These dry-rubbed wings don't even need a dipping sauce, Buffalo or otherwise, to shine. They're crispy and delicious as is. (via Gluten-Free Blondie)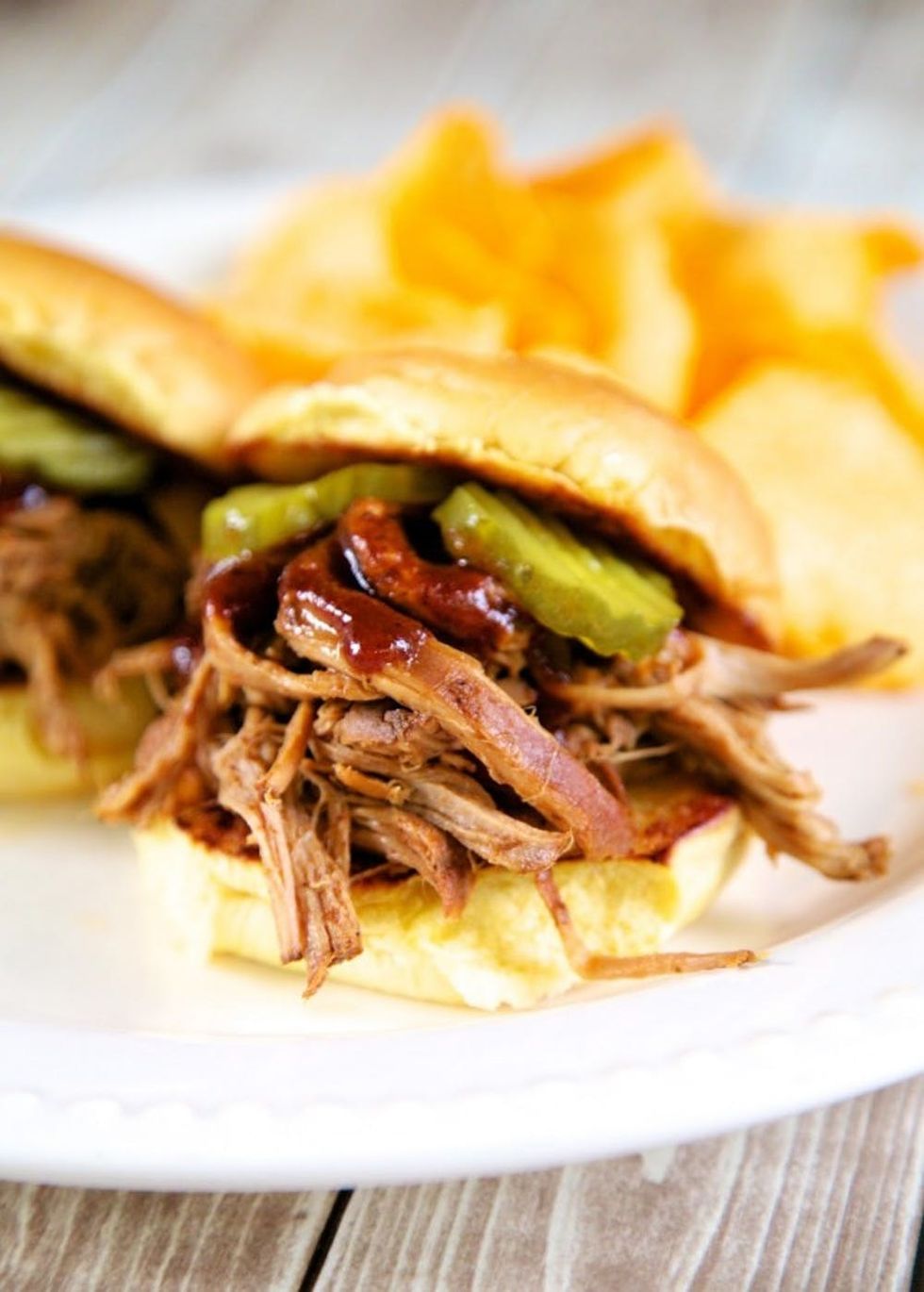 9. Pulled Pork Tenderloin: We can practically smell this slow-cooked pork simmering in a mixture of coke and BBQ sauce. (via Plain Chicken)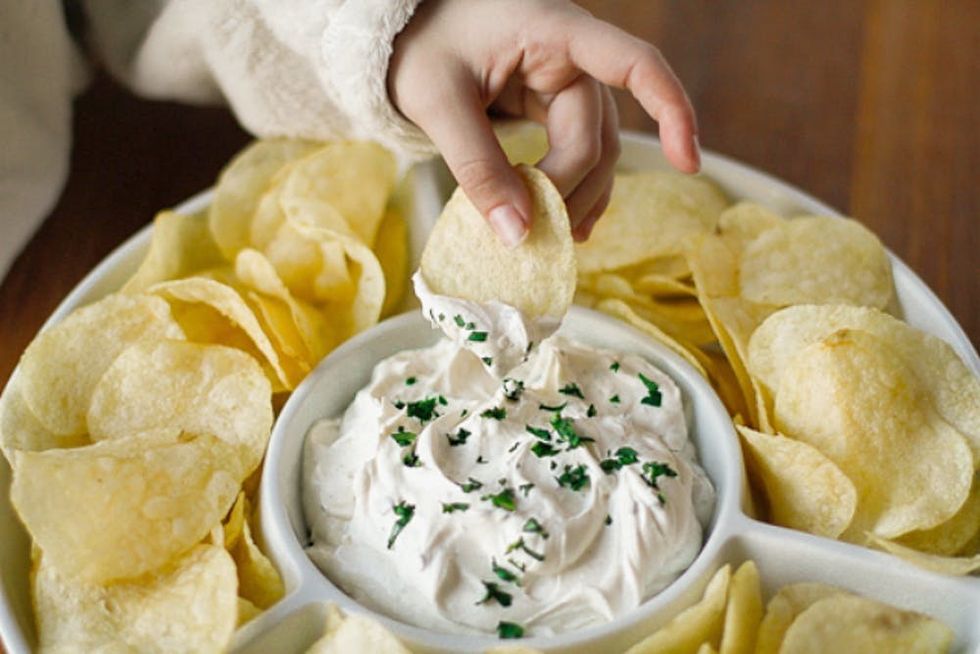 10. Chips and Dip: You can always count on a bowlful of dip made with sour cream, flavored cream cheese and a packet of seasoning mix to be a hit — especially with chips, crackers or crudités served alongside. (via Unsophisticook)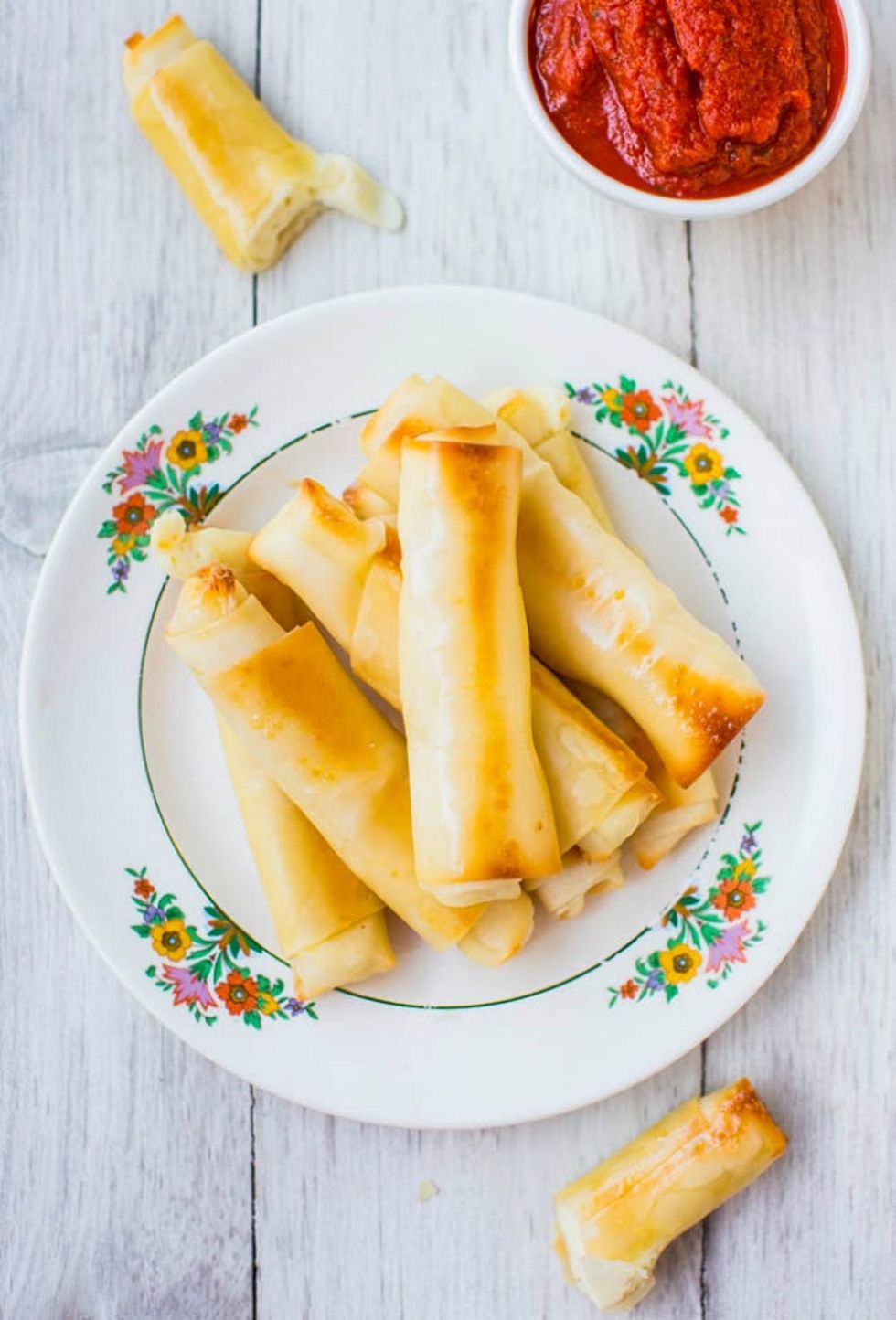 11. Skinny Mozzarella Cheese Sticks: Wrapping mozzarella with wonton skins instead of battering them is a new, simplified twist on the classic cheesy stick. Don't worry, they work just as well with a dip in marinara. (via Averie Cooks)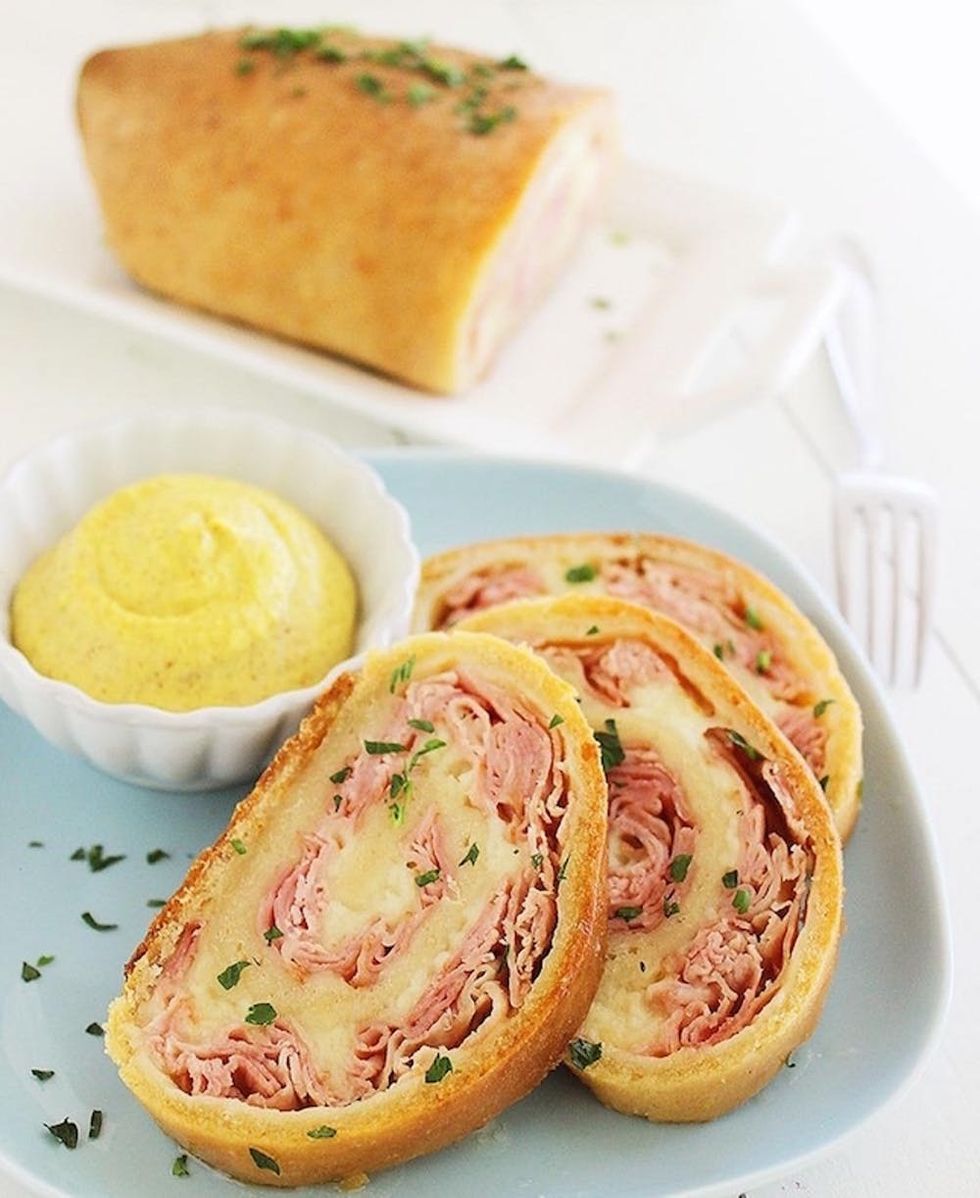 12. Baked Ham and Cheese Rollups: Talk about a great way to use up pizza dough. Ham and cheese have never looked better. (via The Comfort of Cooking)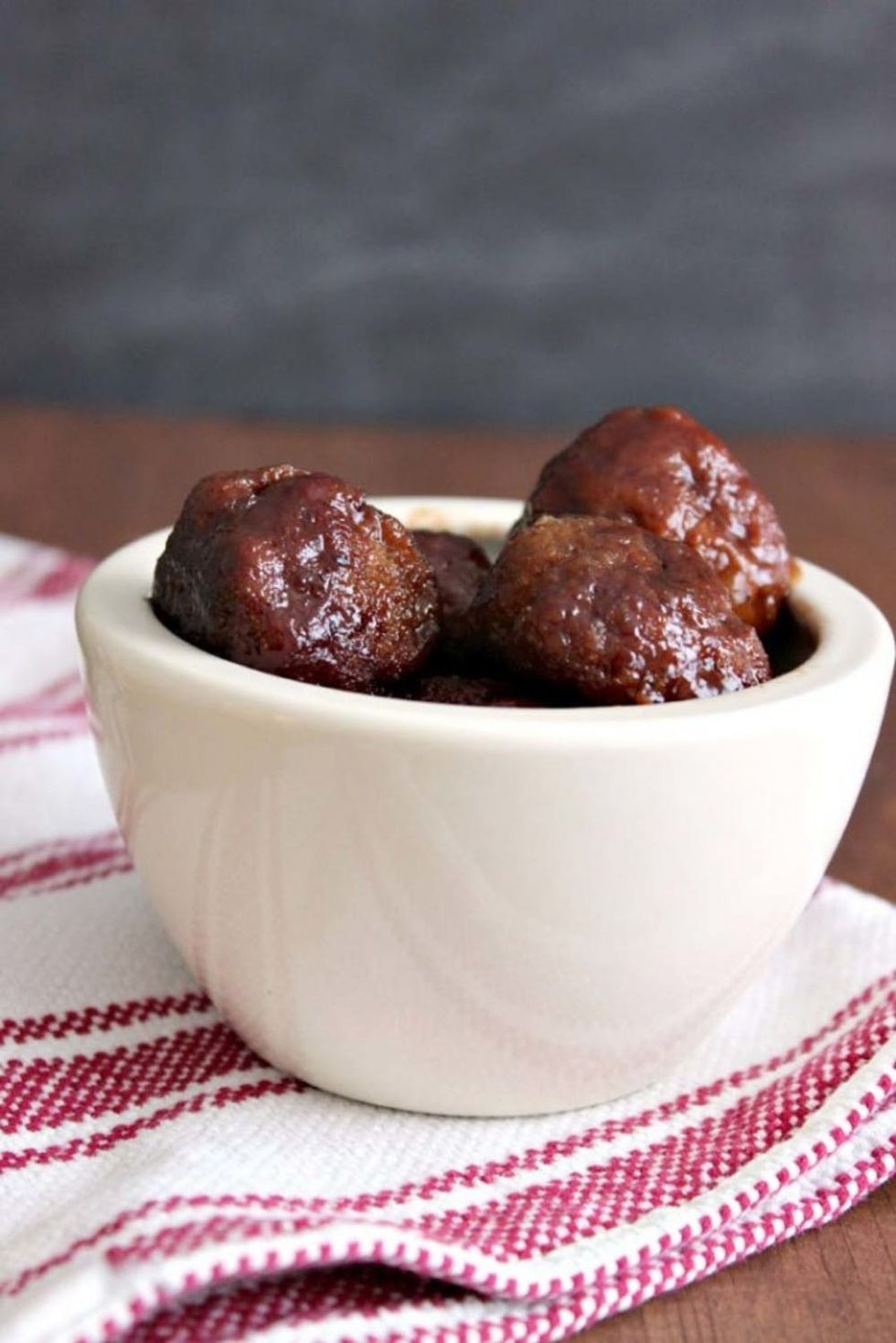 13. Slow Cooker Sriracha Meatballs: An entire bottle of Sriracha is used to make these bad boys. Now that's a spicy meatball. (via Budget Girl)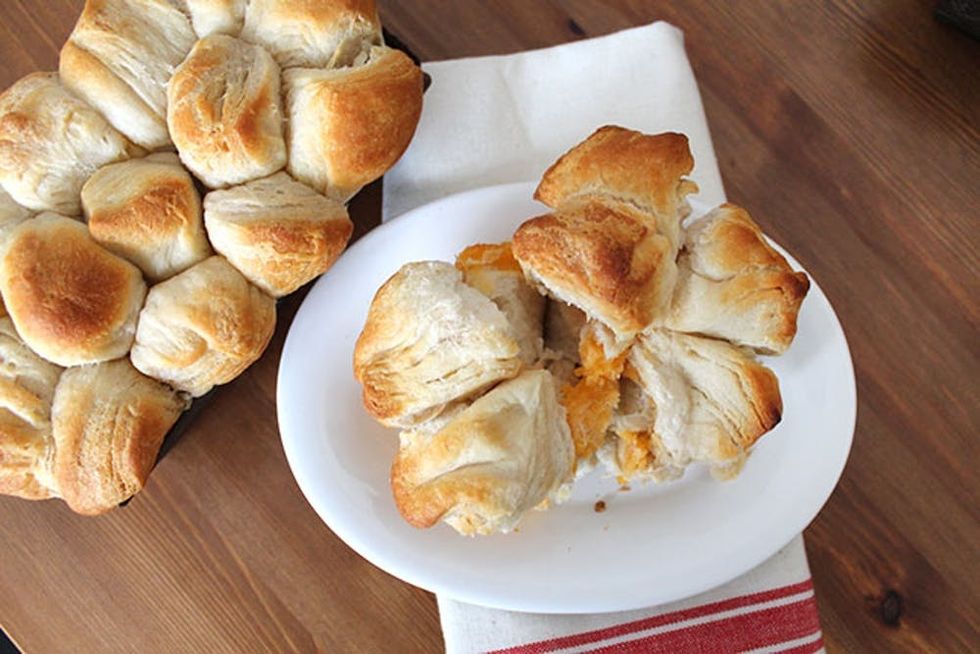 14. Cheesy Monkey Bread: It doesn't get much easier than this: Combine canned biscuits, shredded cheese and butter in a loaf pan, then simply bake and enjoy. For bonus points, just add a bowlful of chili for some darn-good dipping. (via Brit + Co)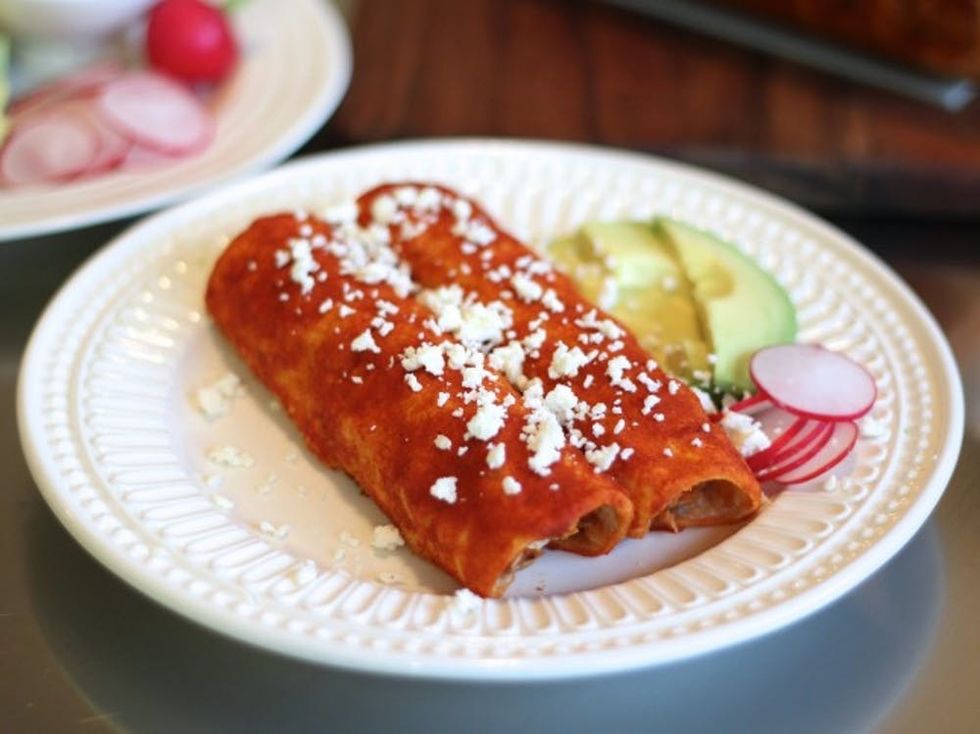 15. Chicken Enchiladas: Use store-bought rotisserie chicken to make these enchiladas practically effortless. (via A Sage Amalgam)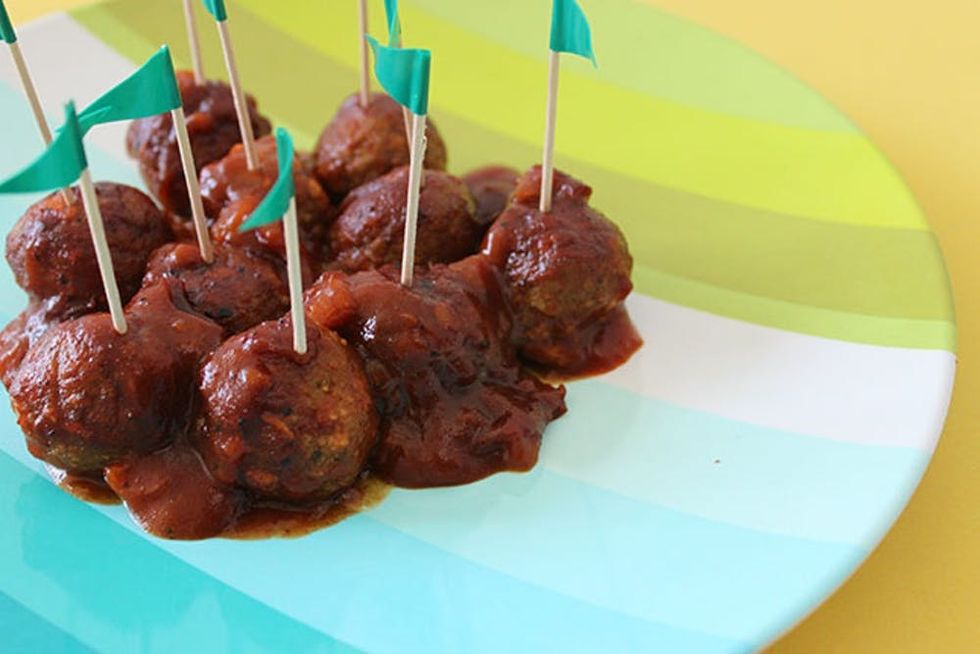 16. Pump up the Jam Turkey Meatballs: Like things sweet, smokey and a little spicy? Boy have we got the meatballs for you. (via Brit + Co)
Which of these scrumptious Super Bowl eats strikes your fancy? Share yours, and any three-ingredient recipe ideas we missed below!