This OITNB Actress's Off-Set Look Will Shock You
Jun 16, 2017
Since Orange Is the New Black's season five dropped a little over a week ago, we reunited with all the ladies of Litchfield, including Helen Van Maele, AKA Skinhead Helen. Francesca Curran plays the white supremacist to a tee and she's going viral on the internet at the moment — though not for her acting chops (though they're great), but for her OITNB transformation.
---
Curran recently posted photos from her stunning interview in Prune Magazine, and fans will recall her striking look from the Season Five premiere party too.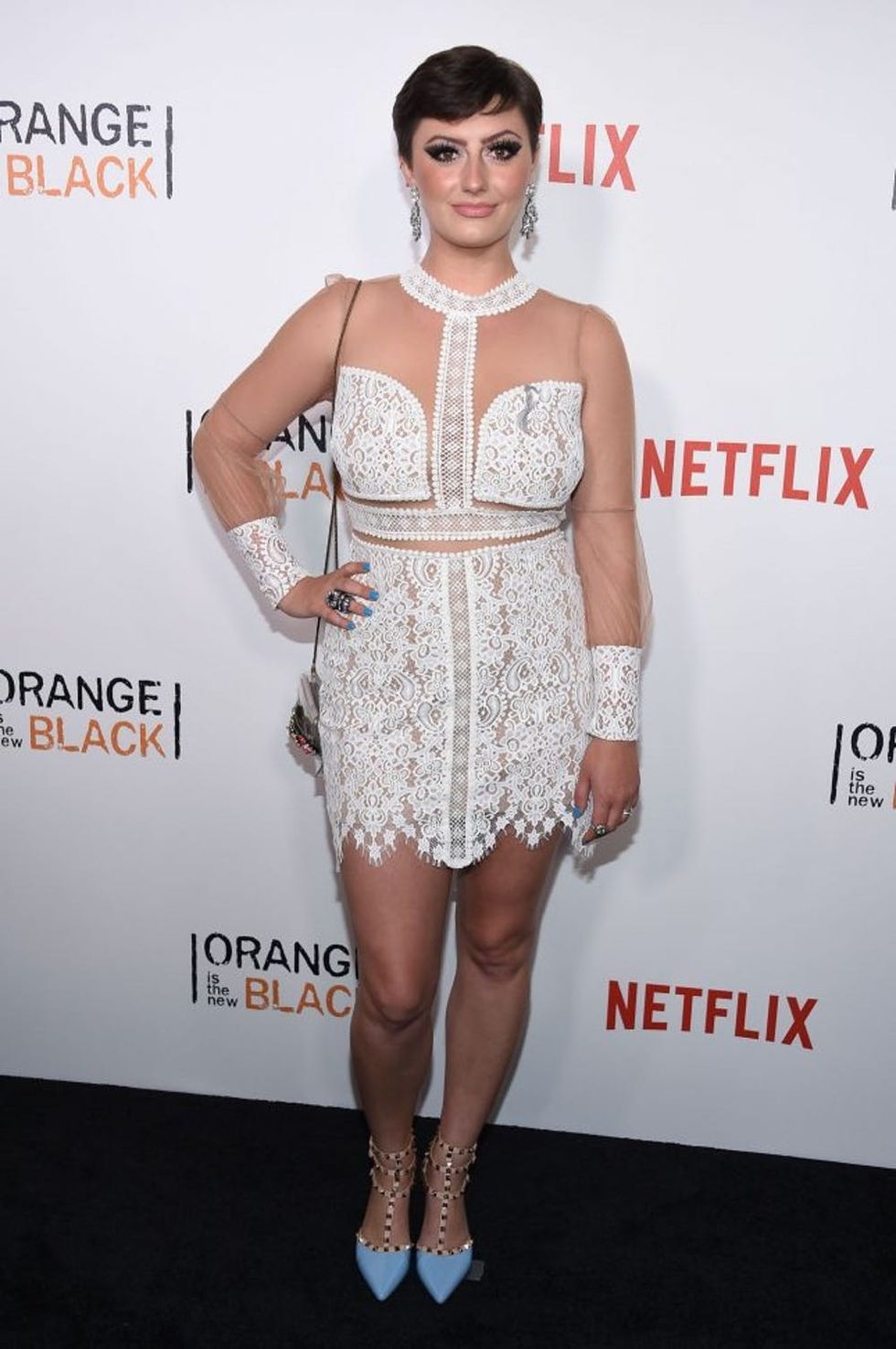 When she's not working on the show, girlfriend gets seriously glam. What the what? "In real life, I'm so feminine," she told Business Insider. "I'm so girly. I love my makeup, I love my jewelry and all that; so to really be stripped of all that … The first time I was like, okay, wow. I found myself in the mirror and was like, this is a striking … what a difference."
So much so, the actress posted a comparison of her on- and off-set looks last month on Instagram. She captioned it, "Never, ever be afraid to tell a friend about the miracles of under eye concealer." Preach, sister!
But there's definitely more that goes into her transformation than just concealer. Along with getting her character's tattoos painted on (a process that takes about an hour), the makeup department also puts gunk on her teeth and lightens her eyebrows. But the craziest part? Curran gets her head shaved every day when filming.
Now that's commitment to her art.
What do you think of Francesca Curran's transformation? Tell us @BritandCo!
(h/t Elite Daily; photos via Dimitrios Kambouris/Getty)
Shea Lignitz
Shea can be found in the nearest bookstore or brewery, exploring the great outdoors, or blasting Led Zeppelin. She grew up in the cold and rain of Northern California's redwoods but is currently wandering around Texas.
Beauty News