Here's How to Score Free Coffee All Weekend Long
Sep 26, 2017
Caffeine fiends, we've got the BEST news for you. Turns out, Friday, September 29, is National Coffee Day. As if that isn't exciting on its own: You don't even have to drop any coin, because your favorite donut chain is giving away free coffee… all weekend long.
Our friends at Krispy Kreme are celebrating the buzziest day of the year by extending the festivities through Sunday, and we've got all the details on how you can get your caffeine fix for free.
---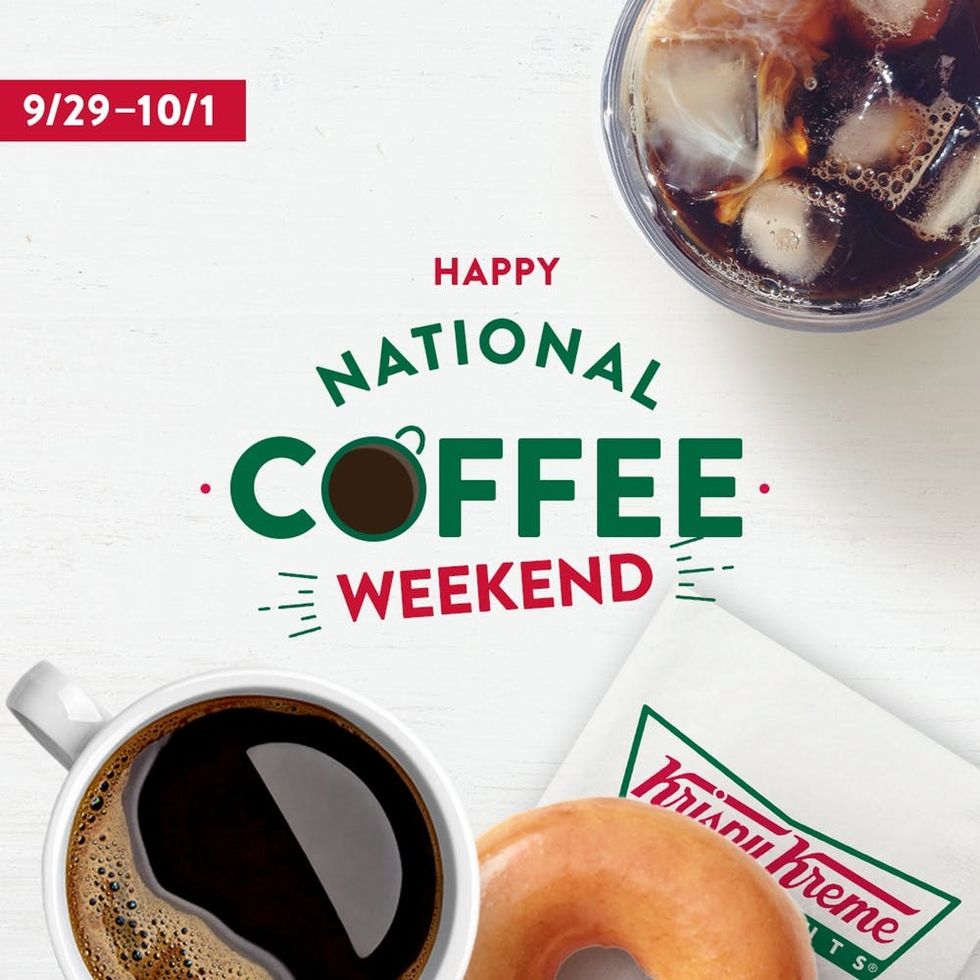 At participating Krispy Kreme shops in the United States and Canada, java queens can order any sized hot brewed or a small iced premium blend coffee at no cost. (The freebie is just limited to one per customer per day.) Although, if you can make it in and out of a Krispy Kreme without purchasing one of their hot glazed donuts, you're a stronger woman than we are.
Whether you go as fancy as you want with a caramel iced coffee or just keep it classic with the brand's signature smooth and rich blends, consider your fix handled.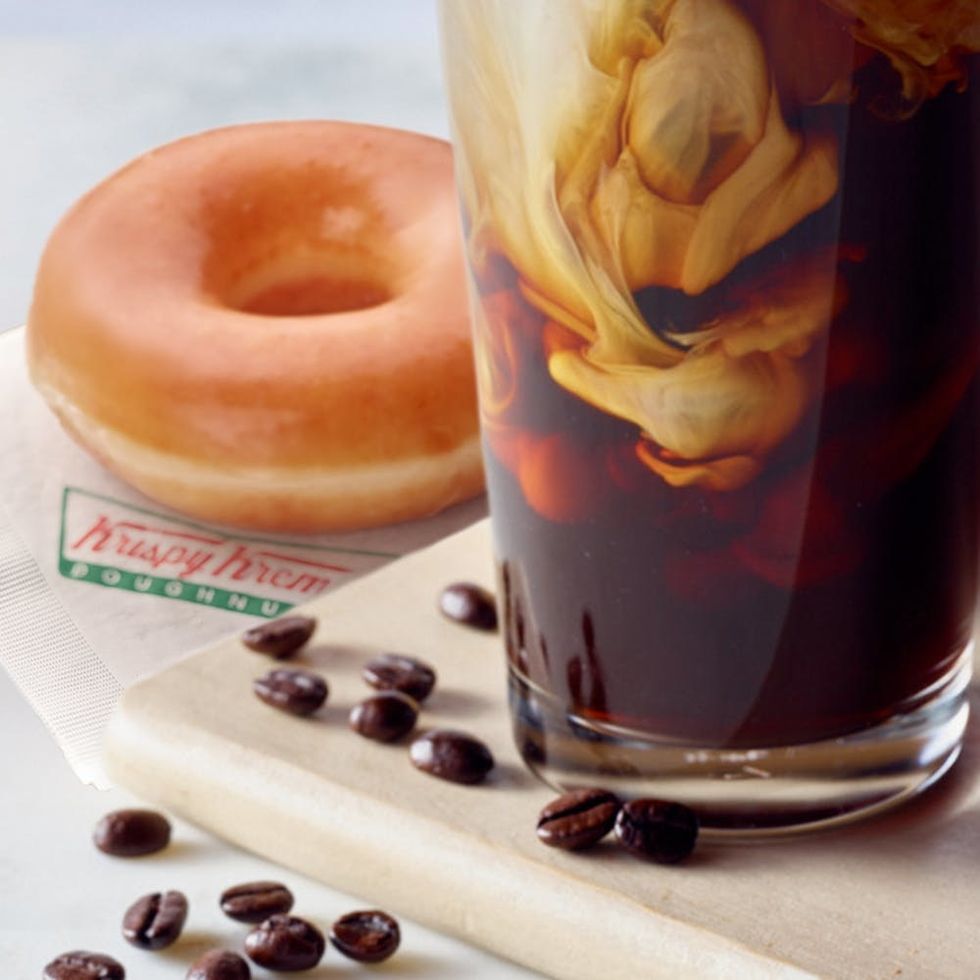 What drink will you order?Tweet us @BritandCo.
(Photos via Krispy Kreme)
Arielle Tschinkel
Arielle Tschinkel is a pop culture junkie who went to NYU because the Olsen twins went to NYU (really). She is a freelance writer whose work has also been featured on HelloGiggles, Refinery29, SheKnows, Bustle, Hollywood.com, and many others; and she's living her dream one Britney Spears GIF at a time. Follow her on Twitter @mrstschinkel or visit her website at arielletschinkel.com.
Food News