You'll Never Eat Girl Scout Cookies the Same After Reading This
Mar 17, 2016
It's hard to imagine changing anything about Girl Scout cookies, because they're pretty darn perfect — especially now with Leonardo DiCaprio as Girl Scouts' new unofficial representative — but what if you added ice cream to them, or turned them into a Girl Scout cookie cocktail? Because you know what may just be better than a Samoa? A Samoa cupcake! Well, now through March 25, you have the chance to create a Girl Scout dessert recipe and possibly win money for it.
---
The four categories for the recipes are 1. cakes, pies, cupcakes; 2. cookies, brownies, bars; 3. pudding, ice cream, gelatin desserts and 4. candies. Experts from Taste of Home Test Kitchen will review and test each recipe before selecting the top 16. From April 25 to May 1, we, the people will have a chance to vote for top picks here.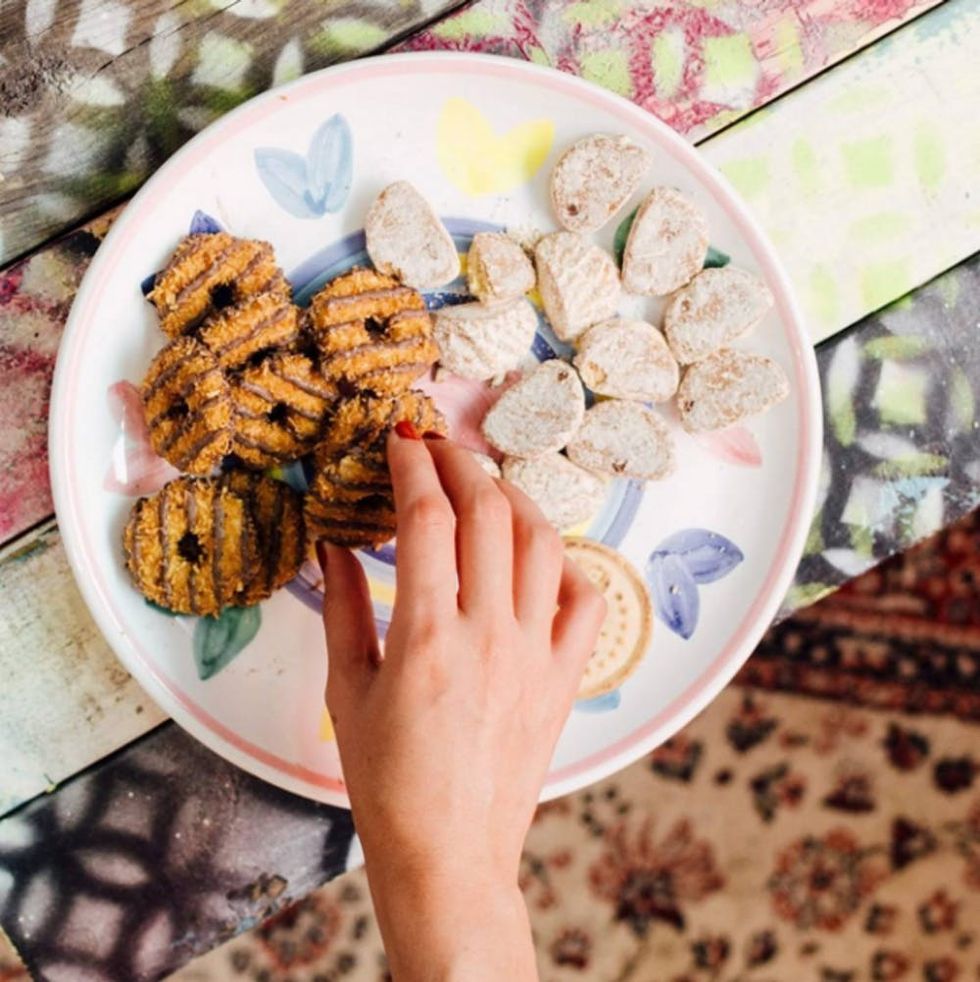 Even cooler? Last year's big winner was 15-year-old Girl Scout Stephanie Salmento. She created a recipe for Delightful Caramel Bars which combined Shortbreads/Trefoils and Caramel deLites/Samoas. You can see all of last year's winning recipes here. Then, get inspo for your own cookie concoction with our roundup of recipes to use up all of those extra Girl Scout Cookies.
Are you going to enter the Girl Scout Cookie recipe contest? Tell us @BritandCo!