9 Ways to Hack Your Way to Career Bliss
Jun 15, 2016
A TON of different things can be the source of your happiness at work. It could be a combo of loving your perks, like healthy snacks at work, or the joy of commuting to one of the coolest offices in the world. Or it could be a deeper connection that makes you happy: a job with work-life balance, intellectually challenging projects or working alongside people you love. We talked with a few top-notch experts to figure out which factors — big and small — can seriously influence how you feel about work, and how to hack 'em to be your happiest and most productive. Read on for nine tips to do your best work yet.
---
<b>Feel safe to express your ideas and opinions</b>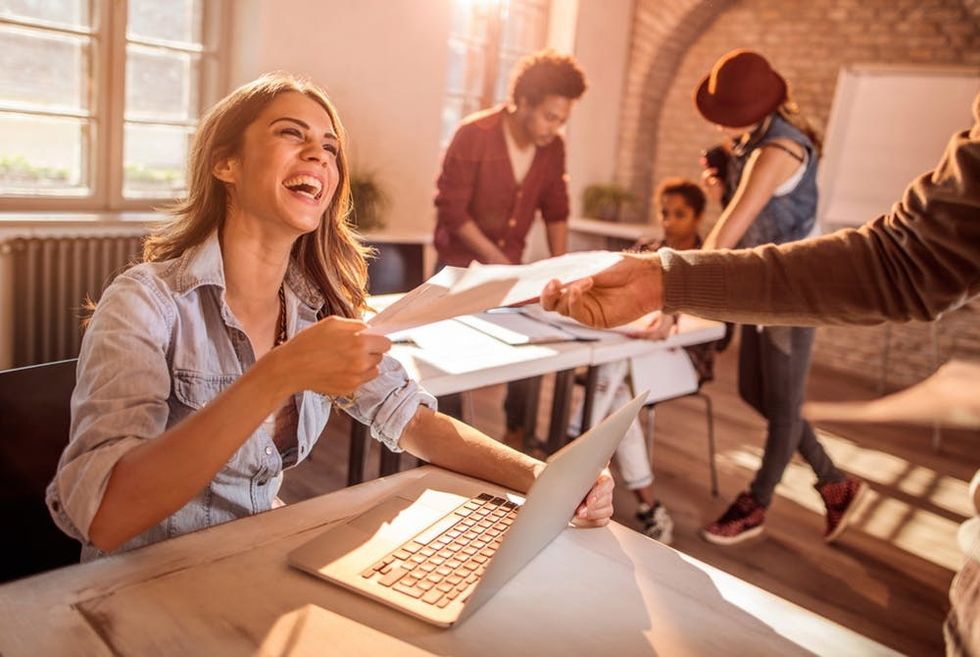 According to Project Aristotle, Google's deep dive into their own employee's satisfaction and psychological safety is the number one factor that contributes to work well-being, happiness and an overall sense of thriving. Patrycja Slawuta, a researcher and entrepreneur, tells us that psychologists describe psychological safety as "a sense of confidence that the team will not embarrass, reject or punish." Yep, definitely super important. Not feeling safe? Talk to your manager ASAP to make sure that you're comfortable expressing your ideas and interacting with your teammates. Your happiness (and creativity at work) actually depends on it.
<b>Pay attention to what's on your plate</b>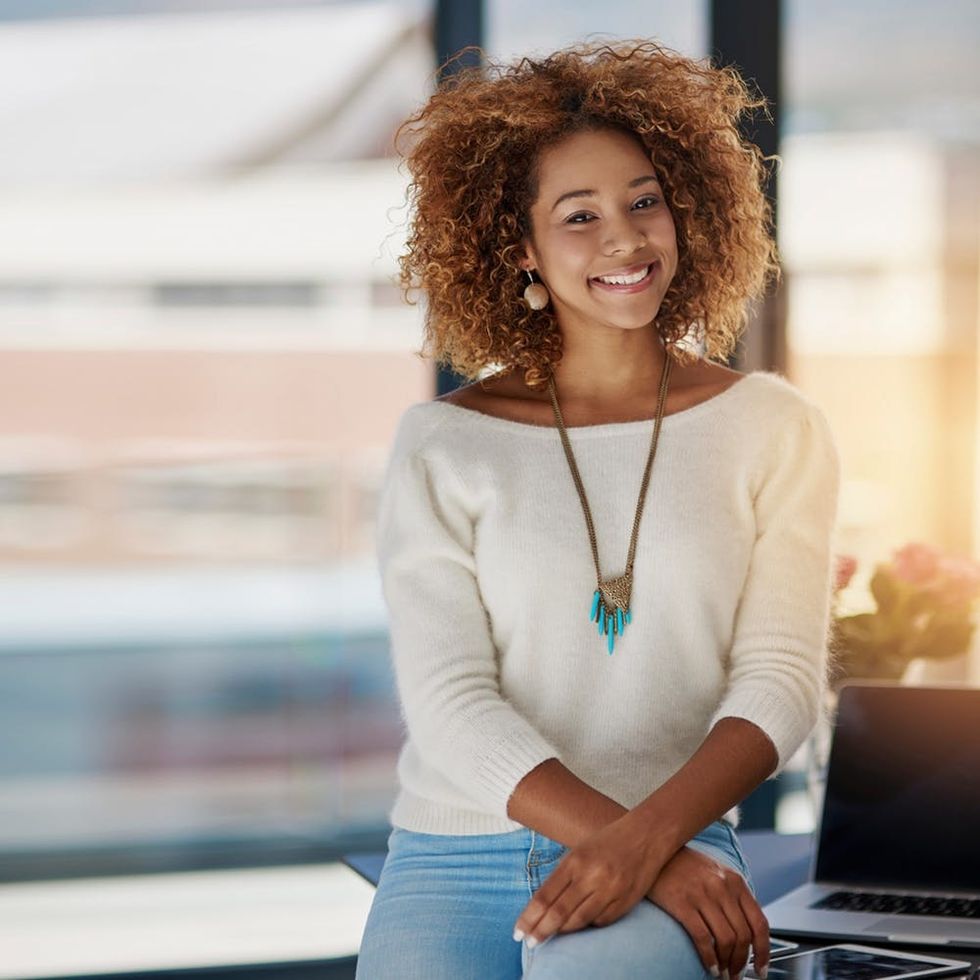 Do you have a huge proposal looming over you, a never ending stream of emails to answer and a high priority preso to prep for? Feeling overwhelmed and overworked is a serious drag. Though it happens a lot on small and scrappy teams, taking on too much can be a huge detriment to the quality of your projects and attitude over time. To avoid letting your work suffer, or worse — burning out entirely — talk to your manager ASAP. Once you prioritize and set more realistic deadlines, you'll be sure to feel better.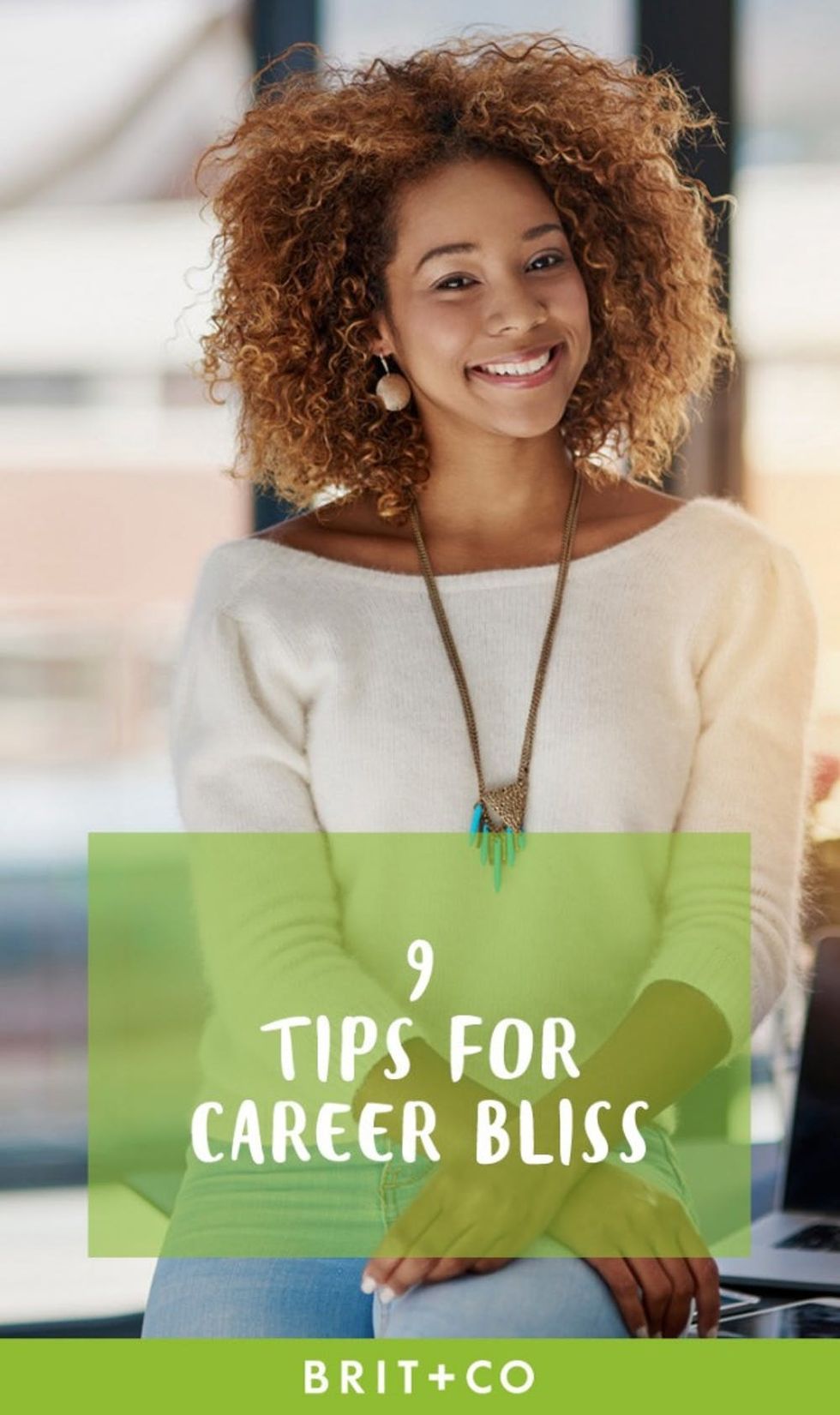 6. Avoid culture clashes. There are few things worse than drama at work, and culture clashes can make or break your day. If you work on a gossipy team, have a whiny desk-mate or are part of a company with an unhealthy culture, you'll be smart to keep negative thoughts to yourself. If the vibe is so awful that you're constantly in a bad mood, consider voicing your concerns to HR or searching for a new gig entirely. Life is way too short to work somewhere you don't click with, especially with so many amazing companies to work for. There IS a culture fit for you out there.
7. Connect more. Misti Cain, the Chief Advisor at Whyzze, a platform for smart online advice, tells us that a higher number of quality connections at work can do serious wonders for feeling great when you're there. To be happier, she says, "Grow the number of peers you go to for support AND peers you offer support to. When you have more work and demands on your energy reserves, increased social support can really help mitigate the negative effects."
8. Master stress management. Plenty of jobs are stressful, but how you handle tight deadlines, negative vibes and conflicts can make a MAJOR difference in how you feel. If you can pinpoint feelings of anxiety and dread, consider trying to improve how you react and then take action. "Try to look at obstacles as opportunities instead of threats," Cain advises. Whether it's an opportunity to improve, learn something or to help someone, the way you frame stress dramatically affects your happiness.
9. Set super clear boundaries. Work-life balance is pretty darn important for feeling great, so be sure to set clear boundaries between your job and in your personal life. After all, letting hobbies and passions slip away because of grueling hours or a lack of energy is a surefire way to feel miserable. Kiki Bowman, the director of operations at NYC-based digital design firm FOUR32C, agrees: "To feel happy at work, you actually have to *leave* work. Work and life are becoming more and more blended, and it can be difficult to tell when one begins and the other ends." Your boundaries might be not checking your email after a certain hour or blocking off a chunk of time just for you during the day. Figure out what tactic gives your work-life balance (you've got to have a strategy to maintain balance), and stick to it for max happiness.
How does your job stack up on the happiness scale? Tweet us what you love about your work @BritandCo!
(Photos via Getty)
Krista Gray
Krista Gray is a web producer and freelance writer who lives in San Francisco. When she's not working with clients through her company GoldSquare, she loves reading, traveling, and learning new things.
Work