Hey, Lefty, No More Smudging! Learn How in our Lettering for Lefties Class
Jul 29, 2017
We heard you! Being a lefty and a lettering lover can be a bit of a challenge. You're constantly having to tweak techniques to make it work and the smudging is killing you, right? Well, get excited! You can finally learn lefty-specific lettering techniques from a fellow left-hander, Lauren Fitzmaurice. She's here to provide solutions to the most frequent problems that you encounter when lettering as a lefty.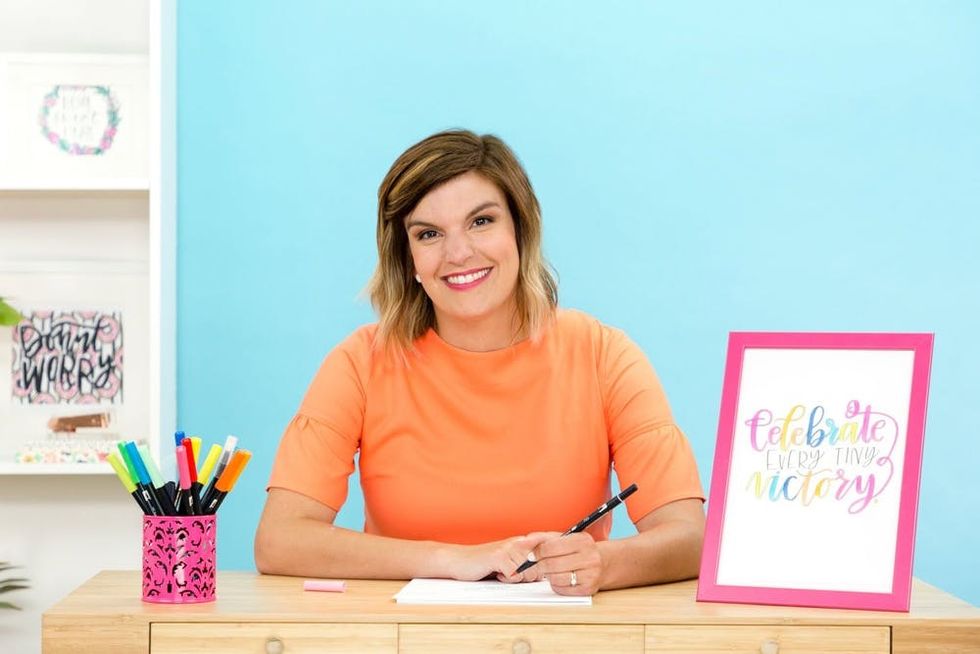 ---
In our new class, Lettering For Lefties, you'll get solutions for six of the most common lefty problems. Using Lauren's tips and tricks, you'll start to practice your new technique as you cover lefty drills and new lettering styles. You're lettering is going to look ten times better after taking this course!
Your final project for this class will be a hand-lettered quote like the one seen above. You'll also know how to:
use Lauren's tips and techniques to solve the specific challenges you face as a lefty.
think more positively as you start to feel more empowered as a lefty letterer.
create different lettering styles using techniques pulled from brush pen lettering and fauxligraphy (as seen below)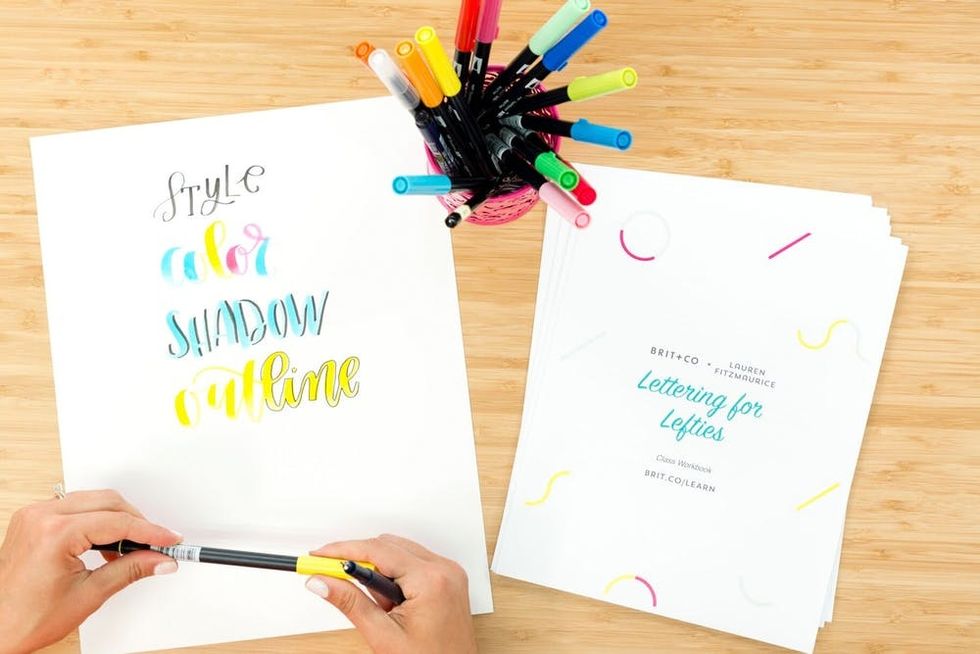 And no need to rush as you practice your new lettering skills. Once you enroll in the class, it's yours forever and on-demand whenever you need to reference certain lessons or techniques. In this 60-minute class, Lauren will walk you through ten lessons and you'll get access to a 30-page course workbook created with lefties in mind.
The smudges end here! ENROLL in our Lettering For Lefties class with Lauren Fitzmaurice today!
Sarah Vogt
Sarah is an amateur photographer and travel blogger living in beautiful San Francisco. Here at Brit + Co, she helps head up marketing and online classes. When she's not working, you'll most likely find her dreaming up her next adventure. Follow along on her blog,
Let's Go Places
, where she shares stories, travel tips and photos from all the beautiful places she's explored.
Online Classes