The Colorful New Furniture Collection We Want in Every Room of Our House
Jan 15, 2018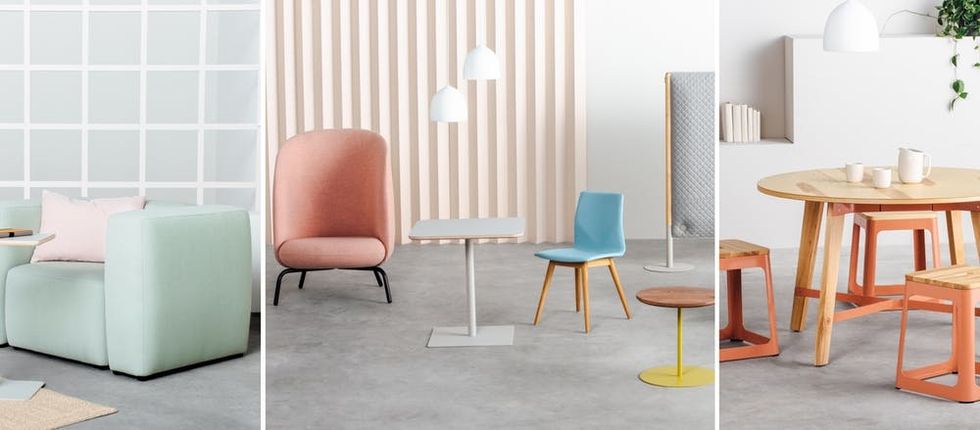 Office furniture doesn't have the best reputation when it comes to style. And if you've ever worked in a cubicle farm where the primary color palette was gray, gray, and more gray, you probably understand why. But design-minded brand Hightower is changing that with their creative collection of office-friendly furniture that's anything but monotonous. The line, which includes collaborations with Swedish and Danish designers as well as those closer to home, is reimagining the typical workplace with powder-coated tables, stools in cheery, on-trend hues, and millennial pink couches that feel like something we'd see in a trendy new coffee shop. We don't mind admitting that this is office furniture we'd gladly put in our own living spaces. Click through to see our favorite selects.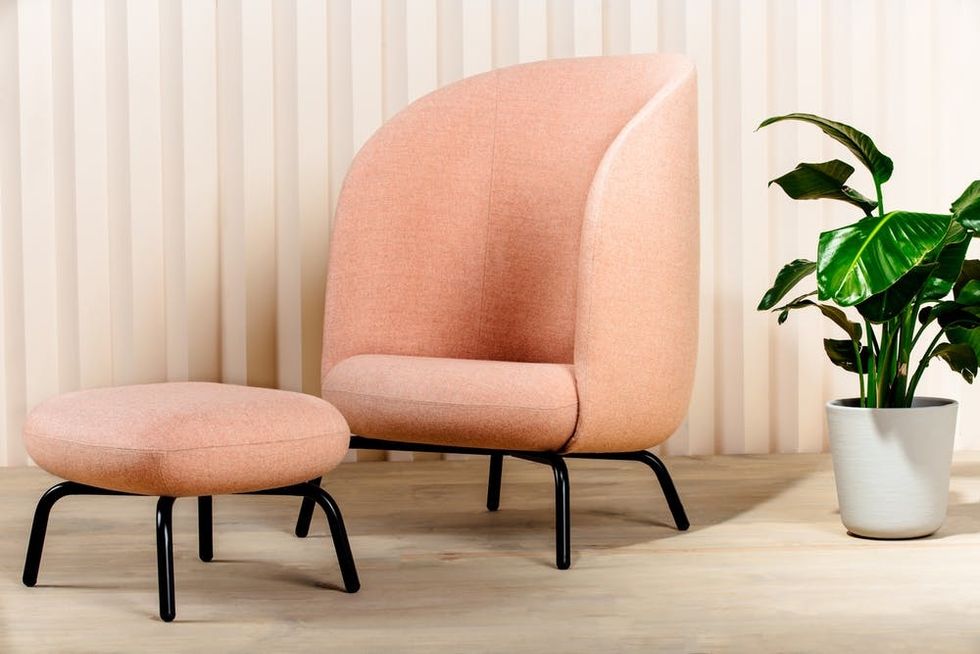 A collab with Swedish design house Form Us With Love, this chair and ottoman combo is ultra Instagrammable in millennial pink. The high walls provide a bit of privacy, which is great for the office, but we'd just as soon position this mod silhouette in a bedroom corner at home.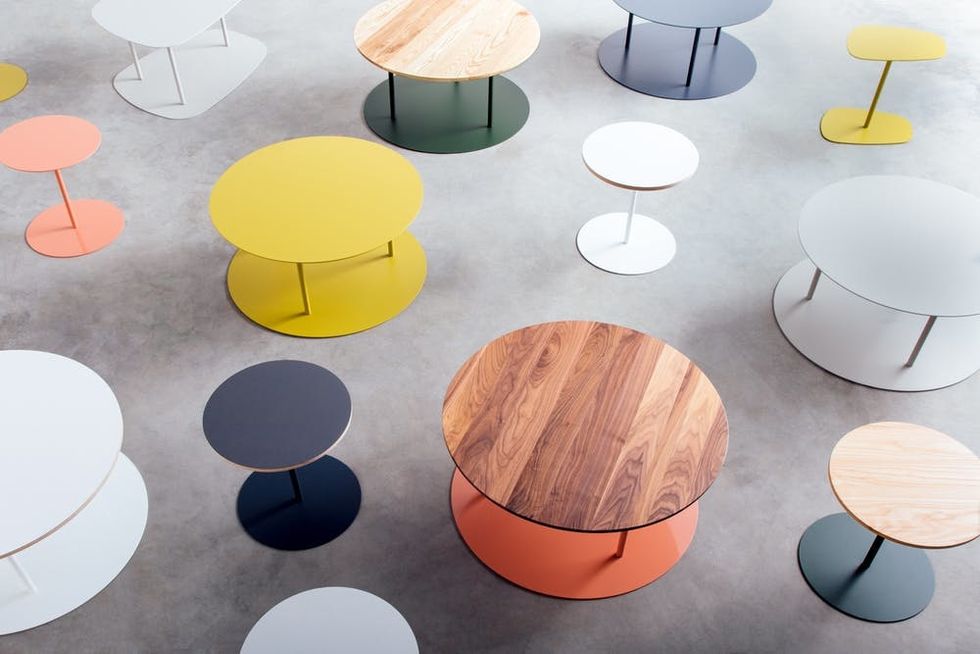 This season, Hightower introduced a new take on their essential Ruby table, which pairs a woodgrain top with a bright powder-coated base. The color offerings are some of our favorite hues of the year, including muted coral, bright orange, and retro olive.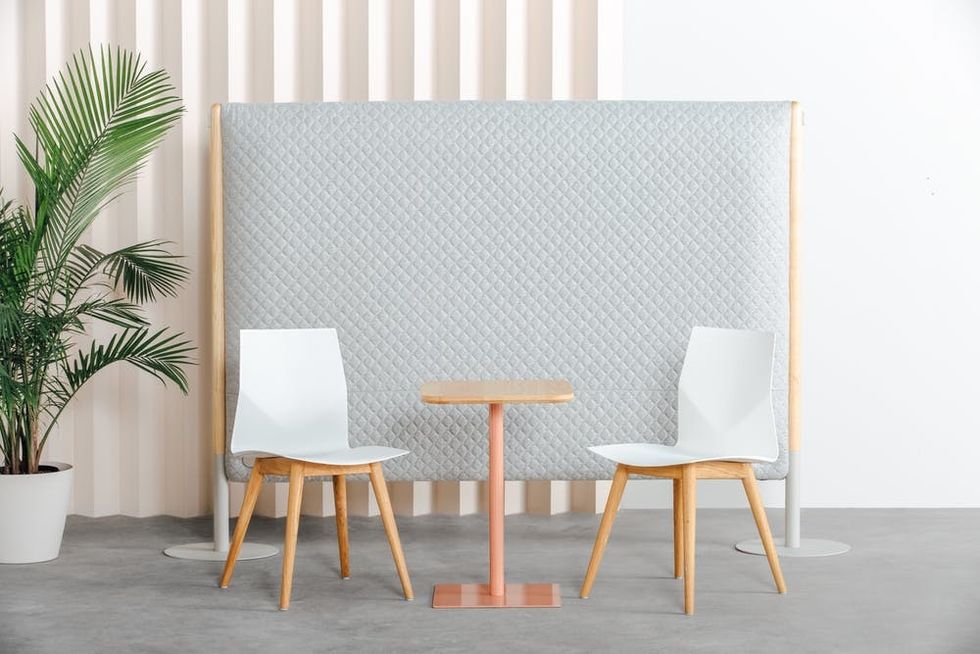 Hightower and SF-based design firm Most Modest even reimagined those dreary office dividers you might have encountered. Their version is sound-dampening and brings a cozy, comfortable feel to the space thanks to the quilted texture and understated wood accents.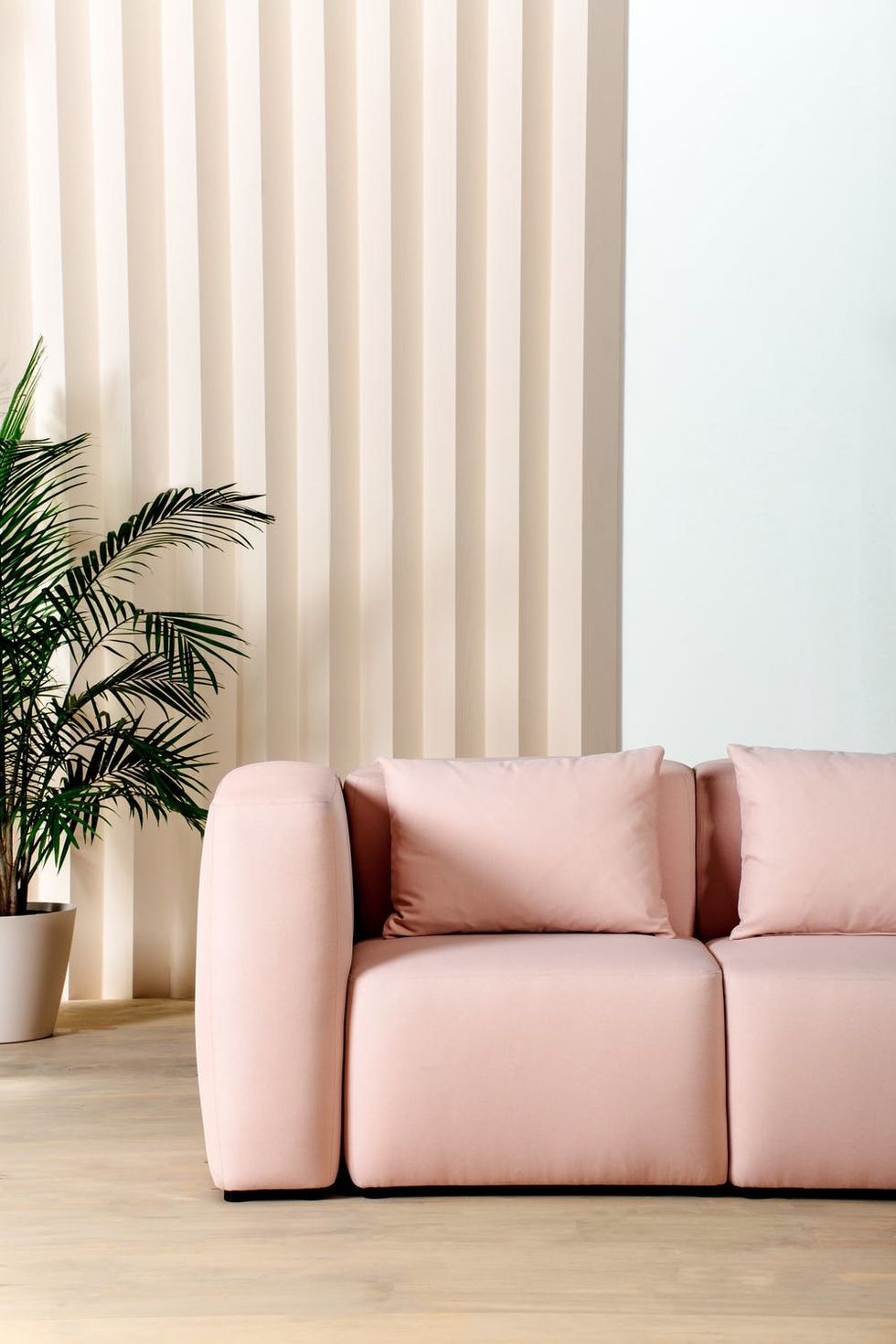 Co-founder and Chairman of the Board Natalie Hartkopf says that Hightower's design process always comes back to the personal. "When we develop products, we stay focused on what we're hearing in the market and we really try to put ourselves in the end user's shoes asking ourselves, 'Would we use this piece in our offices? What other products would pair well with it?'"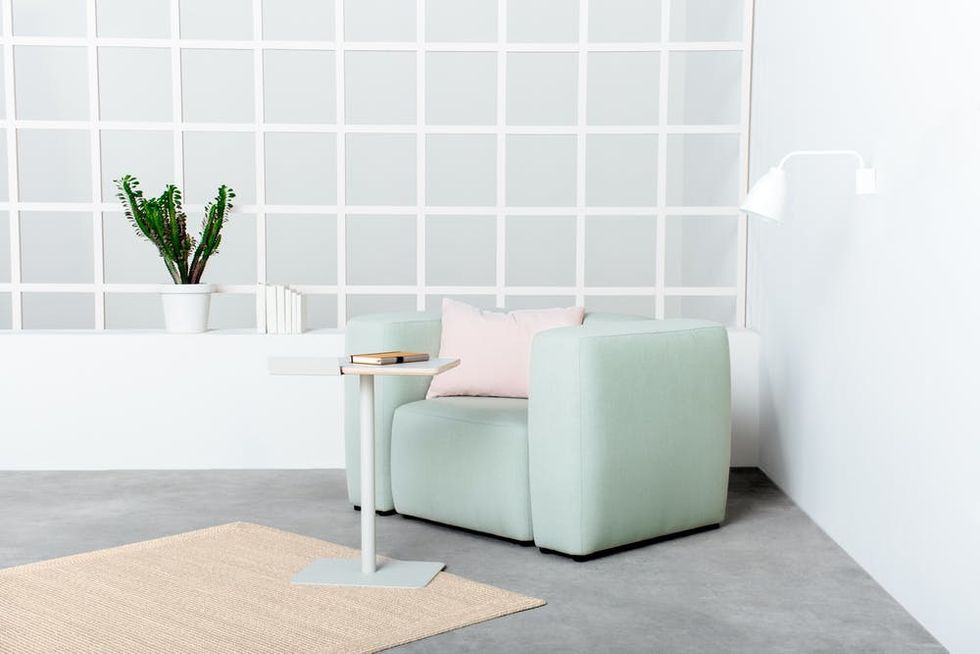 Candy-colored hues bring an inviting, high-style vibe to any space. This color combination has us dreaming of an ice cream cone.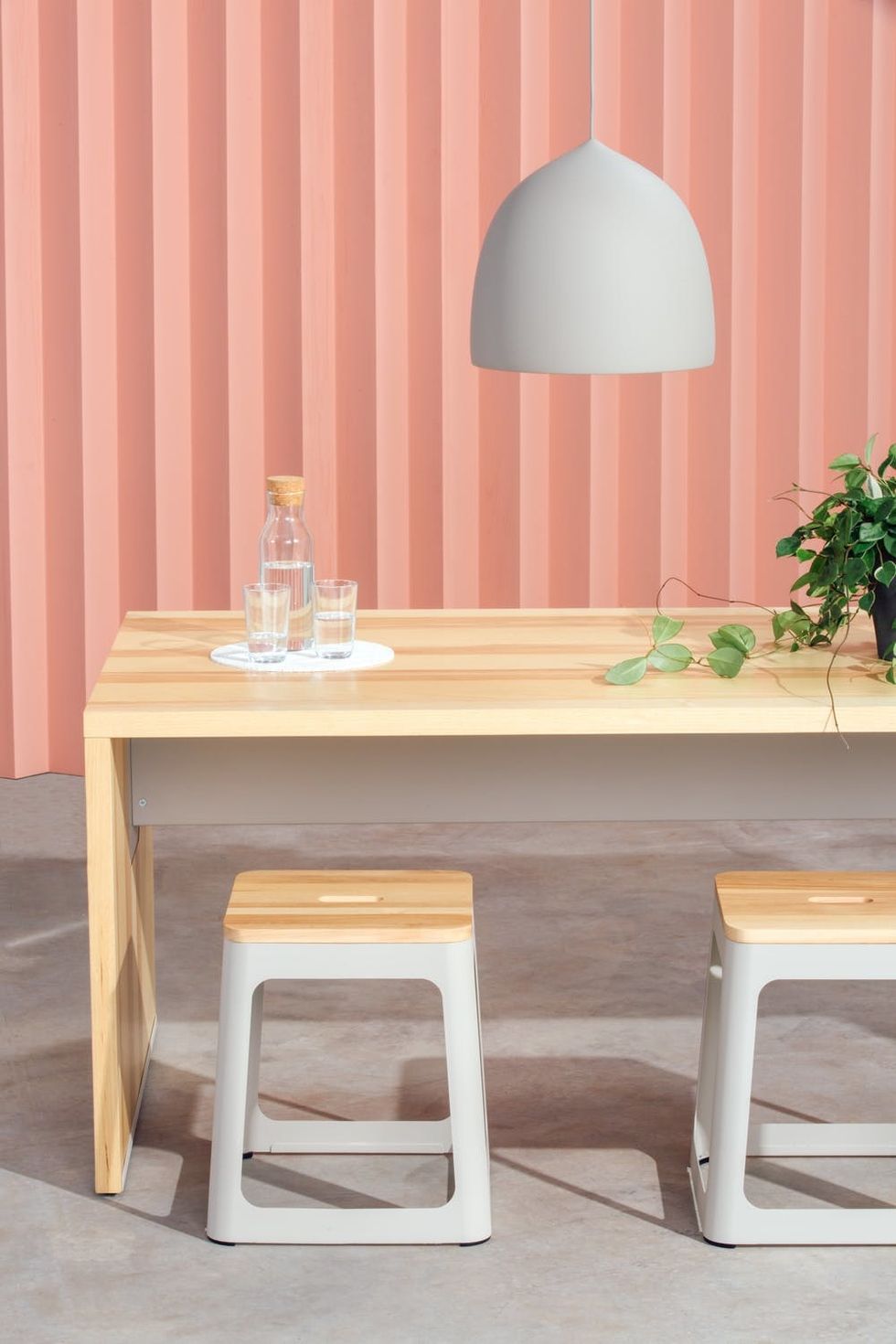 For those with a more minimalist streak, crisp white and natural wood make for a modern combination.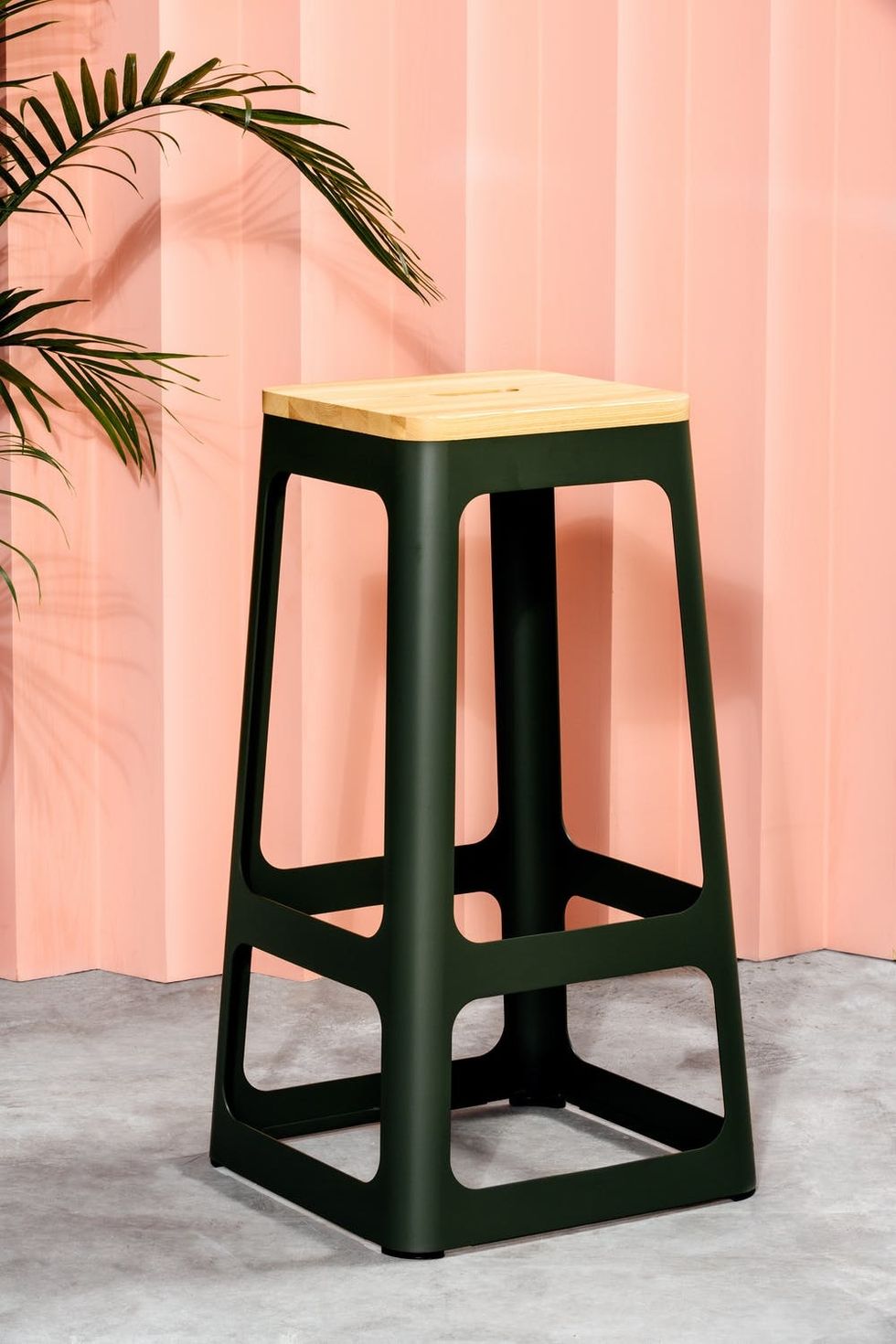 Deep forest green is another it-hue right now, and we love its high-contrast look alongside light-grain wood.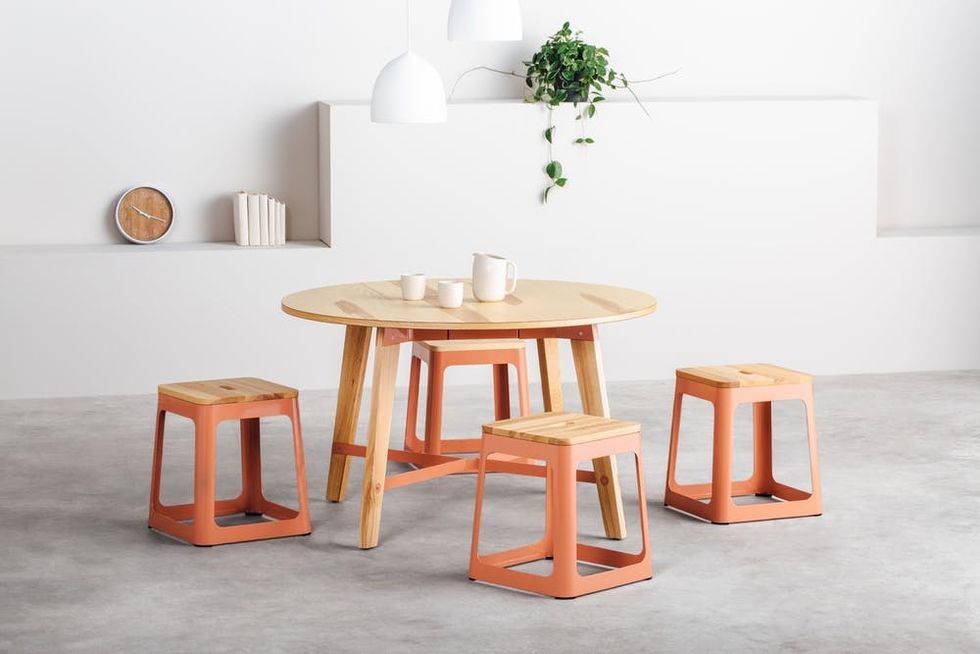 Is it just us, or would this be an adorable breakfast nook in a loft apartment?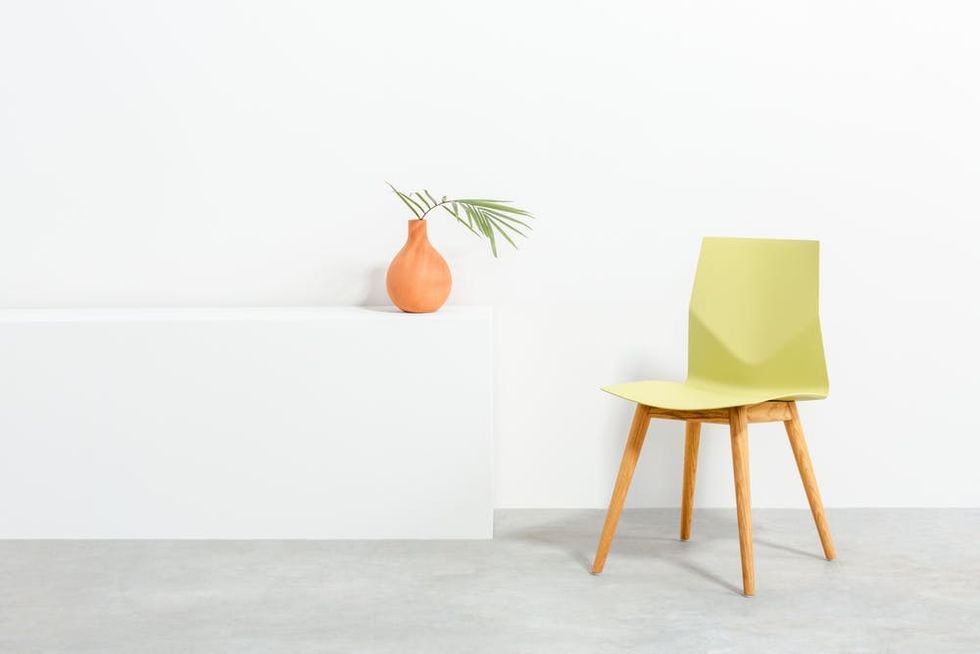 We'd love to incorporate an eclectic mix of these colorful chairs at our dining table.

Looking for more color-saturated styles for your space? Check us out on Pinterest!
(Photos via Hightower)
Emily Bihl
Emily Bihl is a freelance writer and sometimes-songwriter currently undoing a lifetime of healthy eating in the great city of New Orleans. When she's not writing, she can be found covered in clay at the ceramics studio or attempting an approximated downward dog. She likes her black labrador Selkie, unexpected anagrams, and cracking the sugar on creme brûlée with the back of a spoon.