8 Easy Ways to Clean the Air in Your Home
Jun 01, 2017
Did you know that the air in your home can actually be more polluted than the air outside? That's right — dust mites, bacteria, and allergens can flood your space. Luckily, there are plenty of simple ways to purify your home's rooms, like decorating with air-cleaning houseplants, or using toxin-free, DIY cleaning supplies. If you aren't sure where to start, the eight clean-air hacks below will have you breathing easier in no time.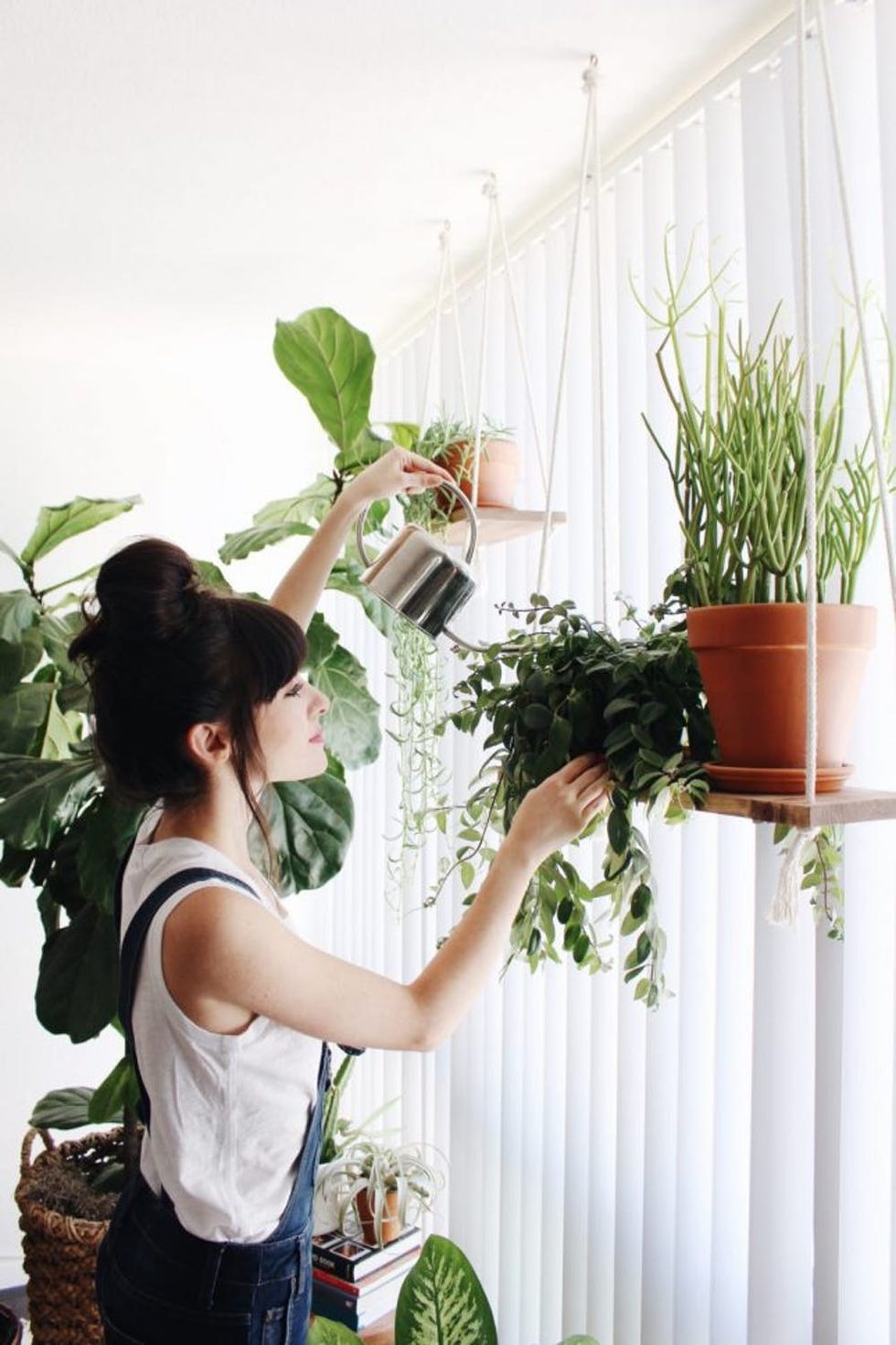 ---
1. Stock up on air-purifying plants. Greenery makes for great decor, but there are a few varieties that are total rock stars when it comes to scrubbing the air. Spider plants will rid your home of formaldehyde, while the peace lily says adios to ammonia, and rubber plants take care of cancer-causing benzene. (via New Darlings)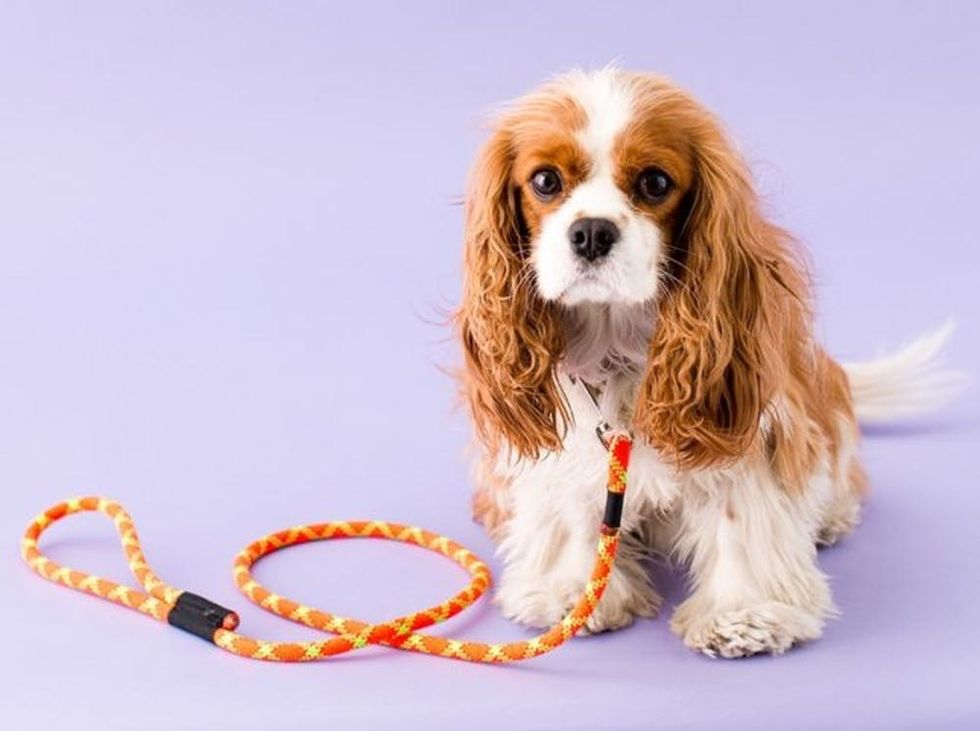 2. Clean up after your pets. You love them to death, but there's no getting around the fact that dogs and cats track in a lot of pollutants. Between their fur, dander, and the unwanted airborne elements they pick up at the park, you'll def want to comb them regularly, give them occasional baths and — oh yeah — do plenty of vacuuming. (via Brit + Co)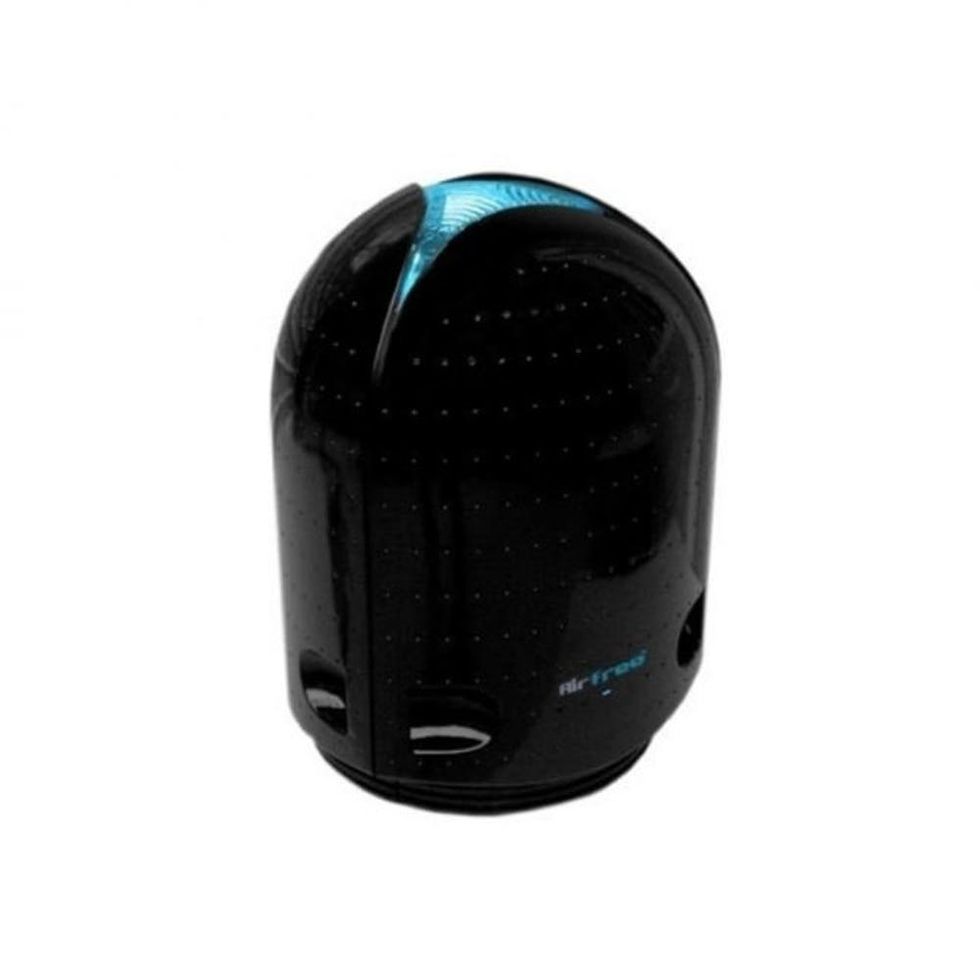 3. Put an air purifier in your bedroom. Bring a portable gem like the Airfree Onix 3000 Air Purifier ($299) into your bedroom to eliminate mold, viruses, bacteria, and even airborne allergens while you snooze.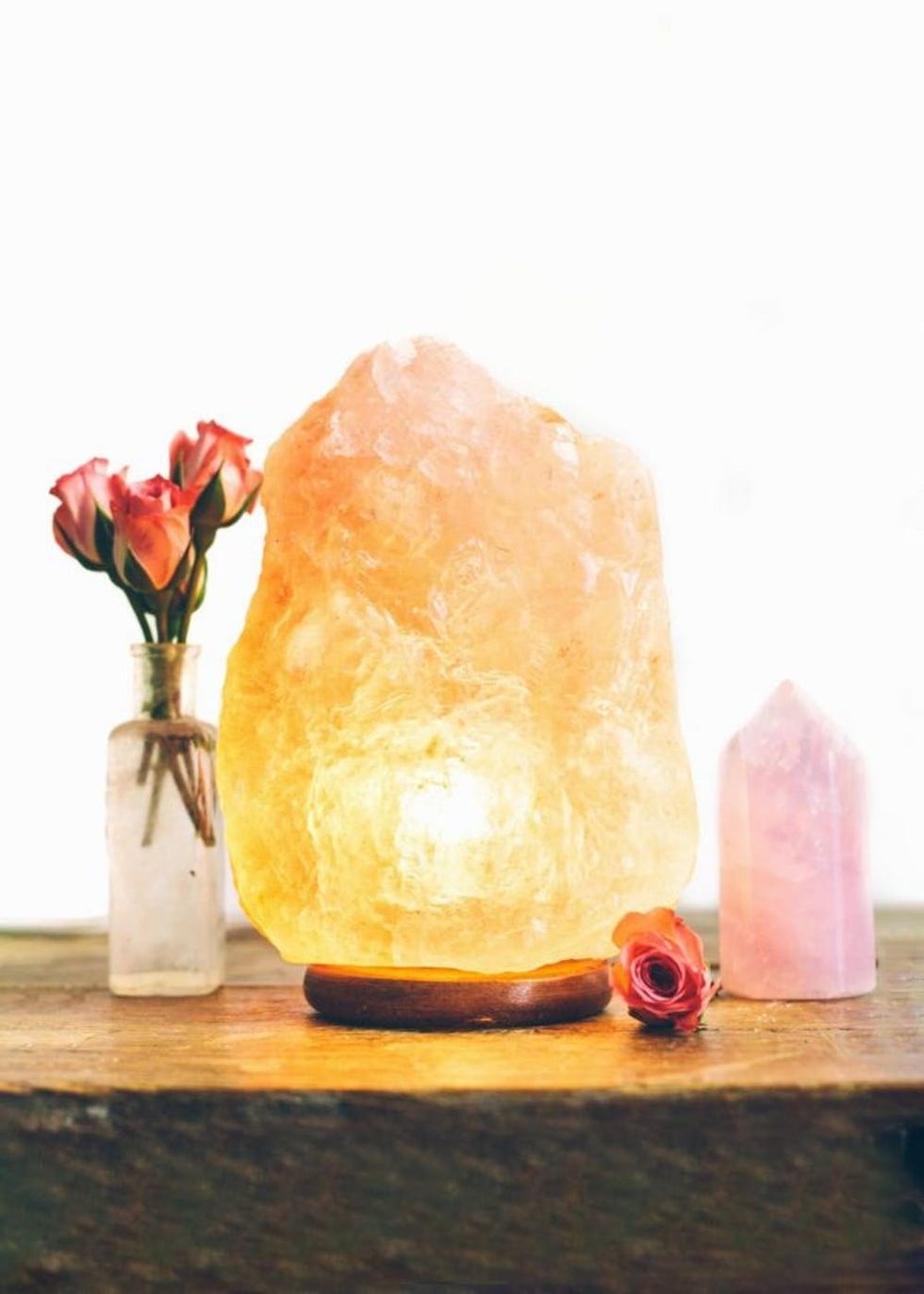 4. Use a Himalayan salt lamp. It seems a little cray that a block of salt can clean your air, but pink Himalayan salt rocks, like the SoulMakes Rock Salt Lamp ($38+), do just that. Salt lamps produce negative ions which neutralize positive ions like pollen, dust, dirt, and allergens. So, we'll take five, please.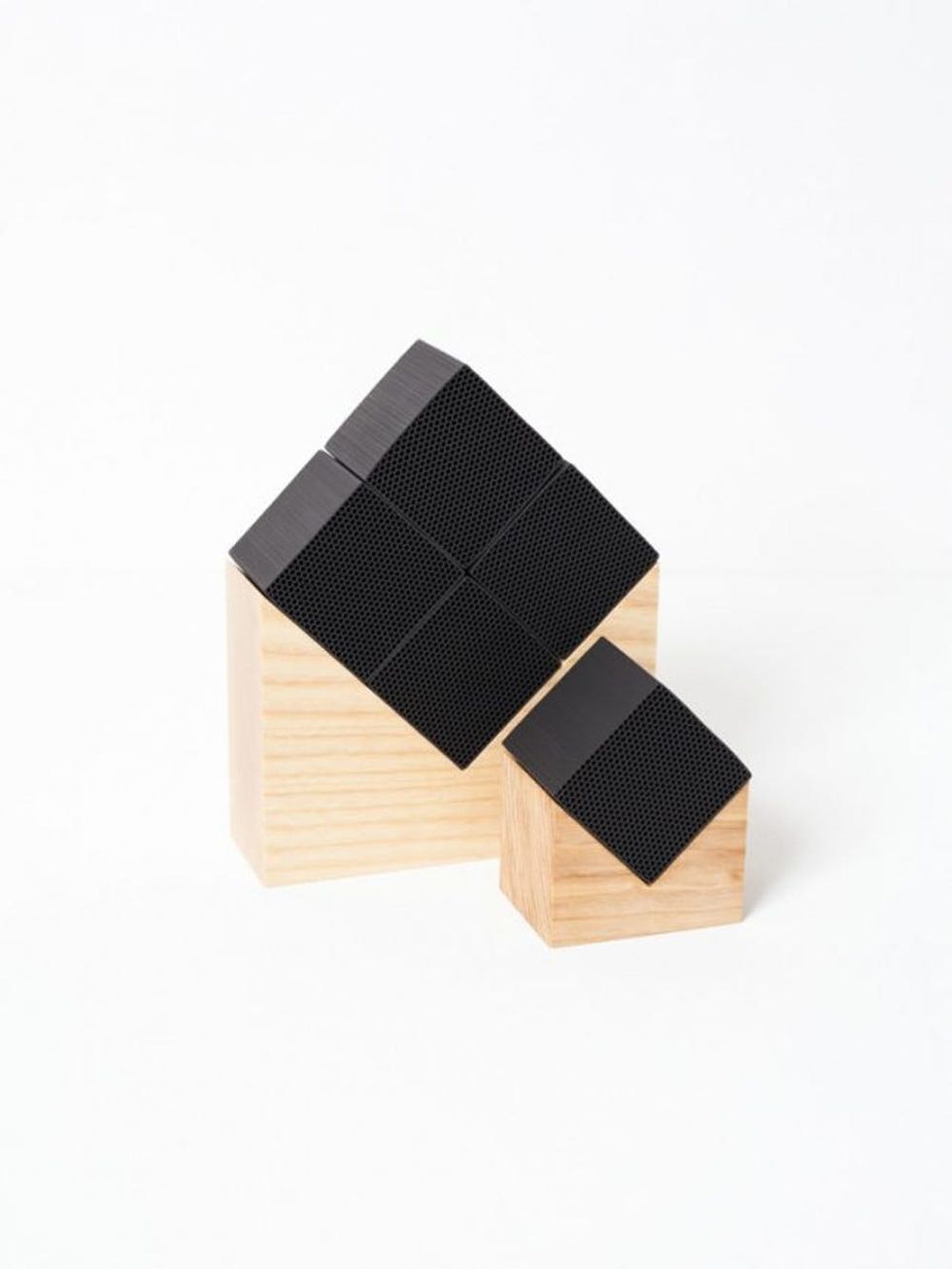 5. Clean your air naturally with a charcoal purifier. Charcoal's porous nature allows it to suck up and neutralize odors. Choose a stylish option like the Rikumo Chikuno Cube House ($72+) and you won't even mind having it on display.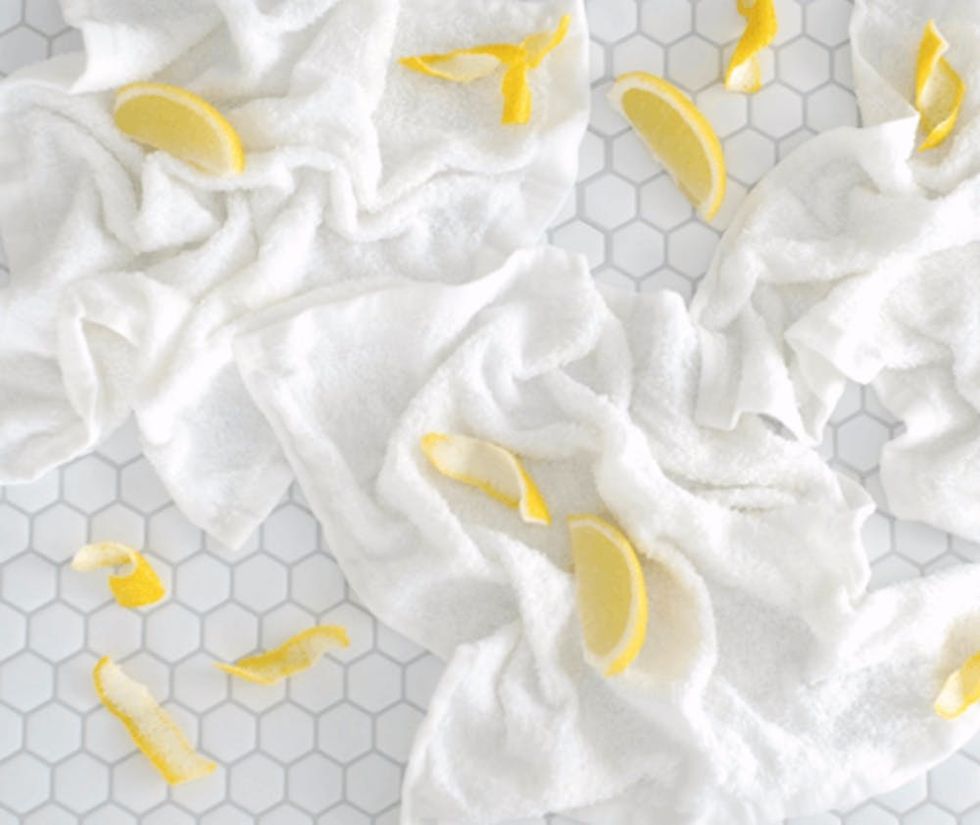 6. Don't dry-dust. Feather dusters and dry cloths send all that icky dust right up into the air. Use a damp rag instead, or craft reusable lemon dust cloths with a tutorial from One Good Thing by Jillee. (via One Good Thing by Jillee)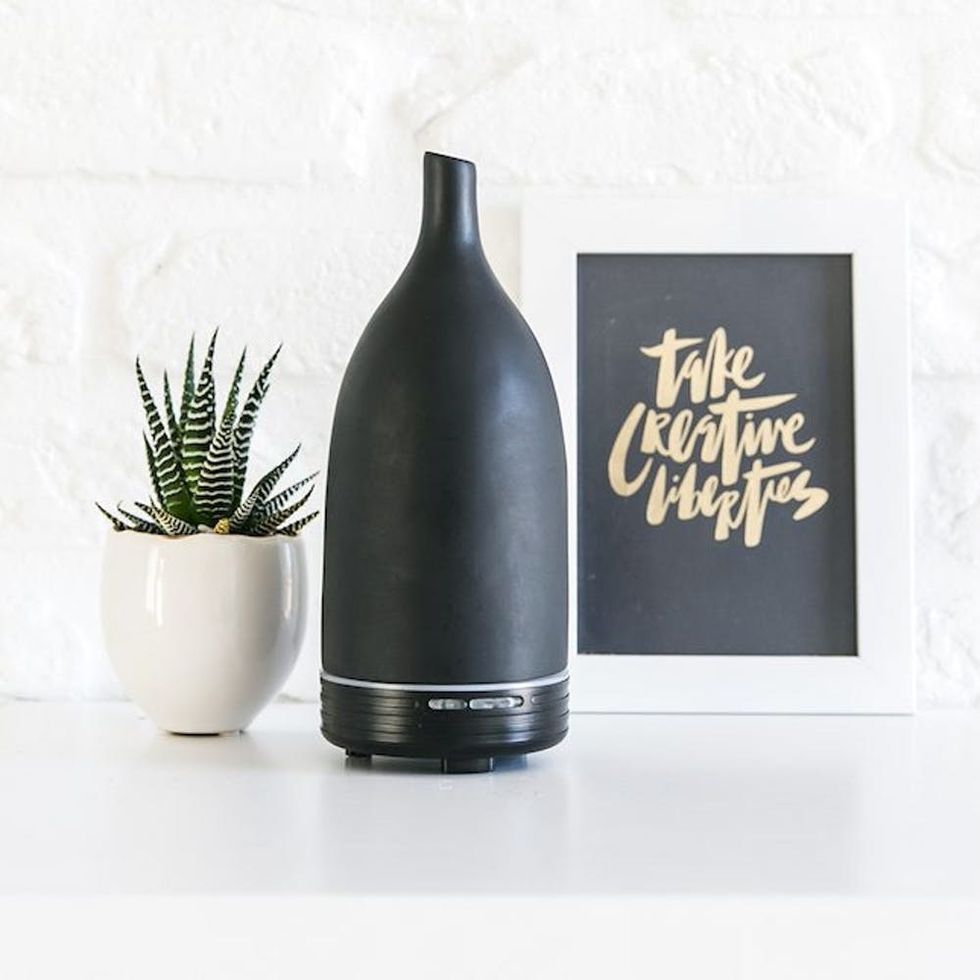 7. Harness the power of essential oils. Pop scents like tea tree oil and lemongrass into a diffuser to combat everything from mold and mildew to the common cold. Pick up the Saje Natural Wellness Aromaom Ultrasonic Diffuser ($90) for a stylish piece that scrubs your atmosphere while smelling ah-mazing.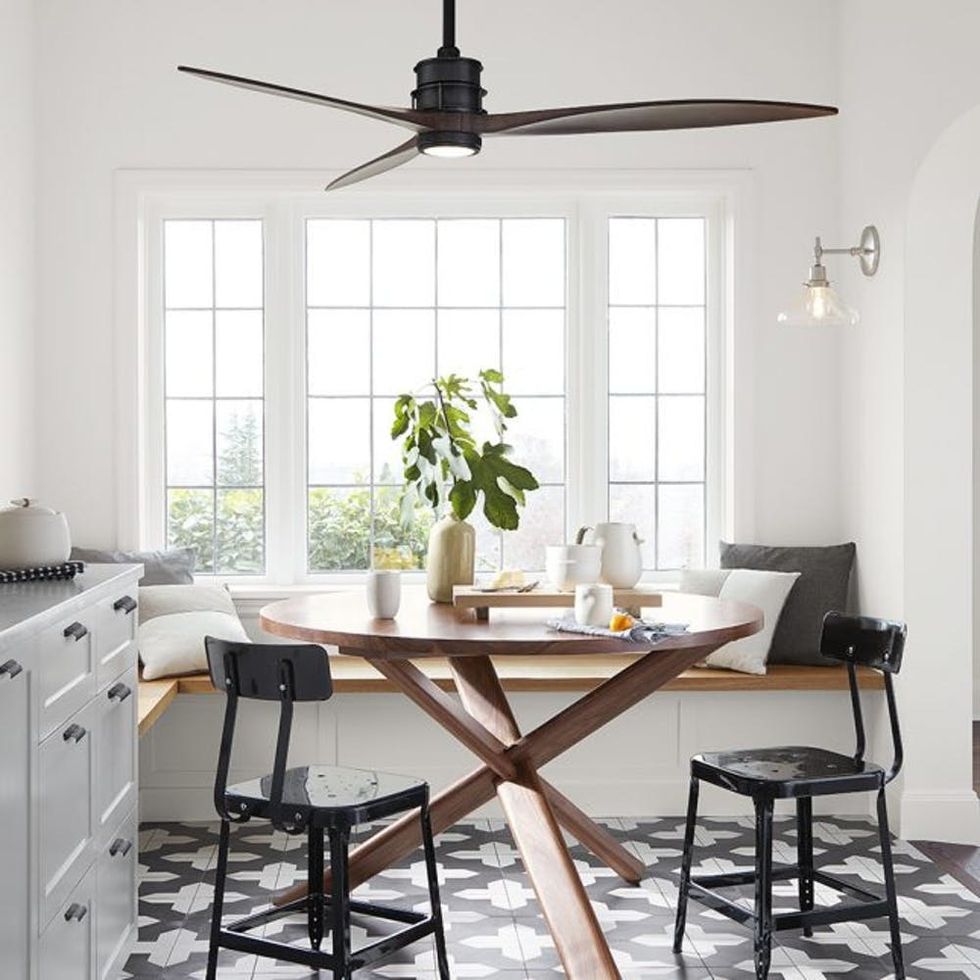 8. Use ceiling fans. Honestly, ceiling fans seem like a decor trend from a previous era, but stylish options are out there. A pick like the Fanimation Zonix 3-Blade Ceiling Fan ($350) will get the stale air of your kitchen circulating in a snap. (via Rejuvenation)
If you're looking for more fun ways to make your home a cleaner, healthier place, follow us on Pinterest for lots of inspiration and DIY ideas.
Brit + Co may at times use affiliate links to promote products sold by others, but always offers genuine editorial recommendations.
Kate Thorn
Kate Thorn is an illustrator, foodie, photographer, and blogger at Create & Kate. She loves creating art, traveling, and all things chocolate. A native to the Great Northwest, she is currently living in London and pretending to be a mature grad student.
Organization and Cleaning