7 (Delicious) Ways to Detox Your Skin
Sep 04, 2015
Plants make us feel amazing. They taste delicious, they give us tons of energy and they help transform our skin into its most vibrant state. So, imagine how psyched we were to sit down with plant-y goddess and all-around super cool chick Jessica Murnane to score her easy DIY guide to detoxing your face for fall! Jessica is a certified plant-based nutritionist and the founder of the super popular One Part Podcast.
Here, Jessica shares some of her fave recipes and skin-saving tips. We promise the results are #face-changing!
---
Work in One Plant-Based Recipe a Day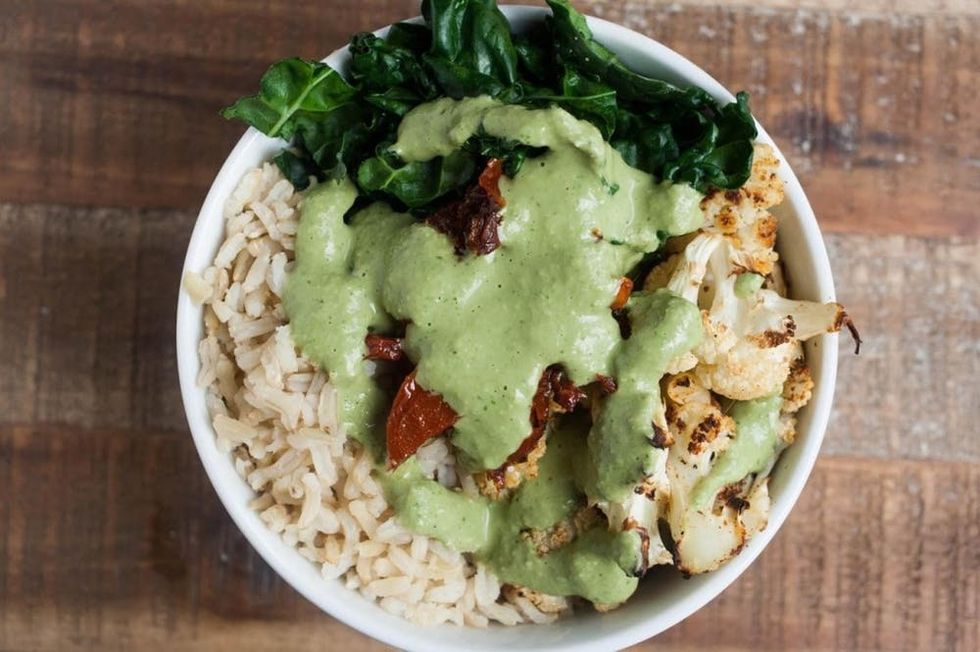 "Make whole food plant-based ingredients the centerpiece of your meal at least once a day! It doesn't have to be all or nothing, and you don't have to become a hardcore vegan to incorporate more glow-inducing, nutrient-rich foods into your day. Some of my favorites are easy pesto veggie bowl, coconut rice and beans and strawberry chia pudding."
Go Dairy Free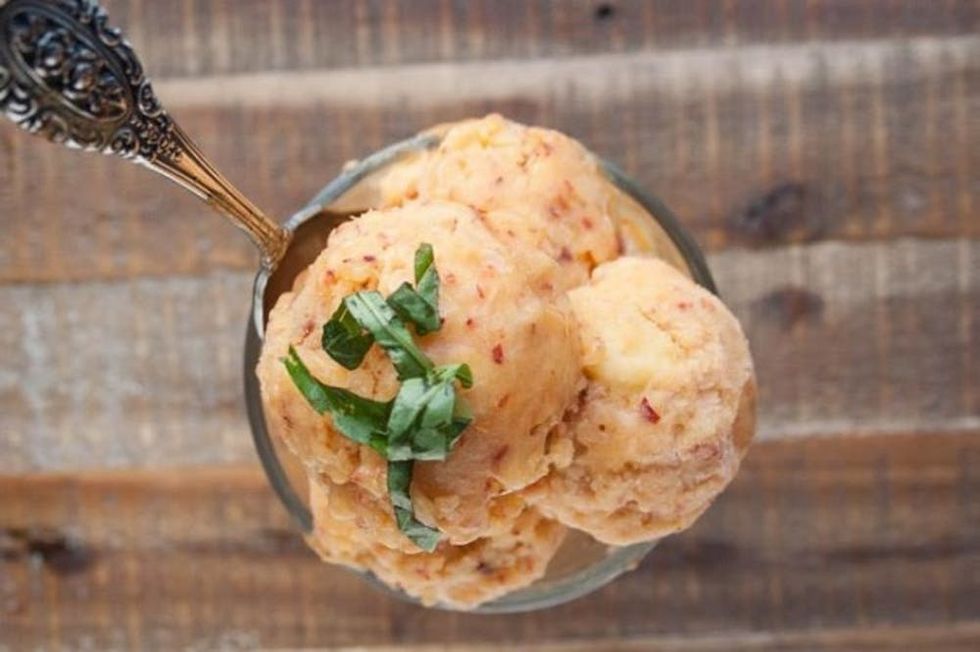 "We know. You love cheese. We all do. But dairy can really wreak havoc on your skin. As an experiment, try limiting it to once a week and see how your skin reacts. You might be surprised! There are some pretty great alternatives to dairy. I love Kite Hill Cream Cheese. It's made from almonds and tastes just like the real thing. Or, try coconut milk in your coffee instead of cream. Some of my favorite recipes include peach ice cream and rosemary and garlic mashed sweet potatoes."
Find Creative Ways to Drink More Water
"We all know that more water equals better skin. But why is it so hard to remember to drink it? Try setting out all the water you want to drink on your desk in the morning and don't leave work until it's gone. Or if you really need a kick in the ass, there's no shame in writing tough love notes to yourself to make sure you actually do it."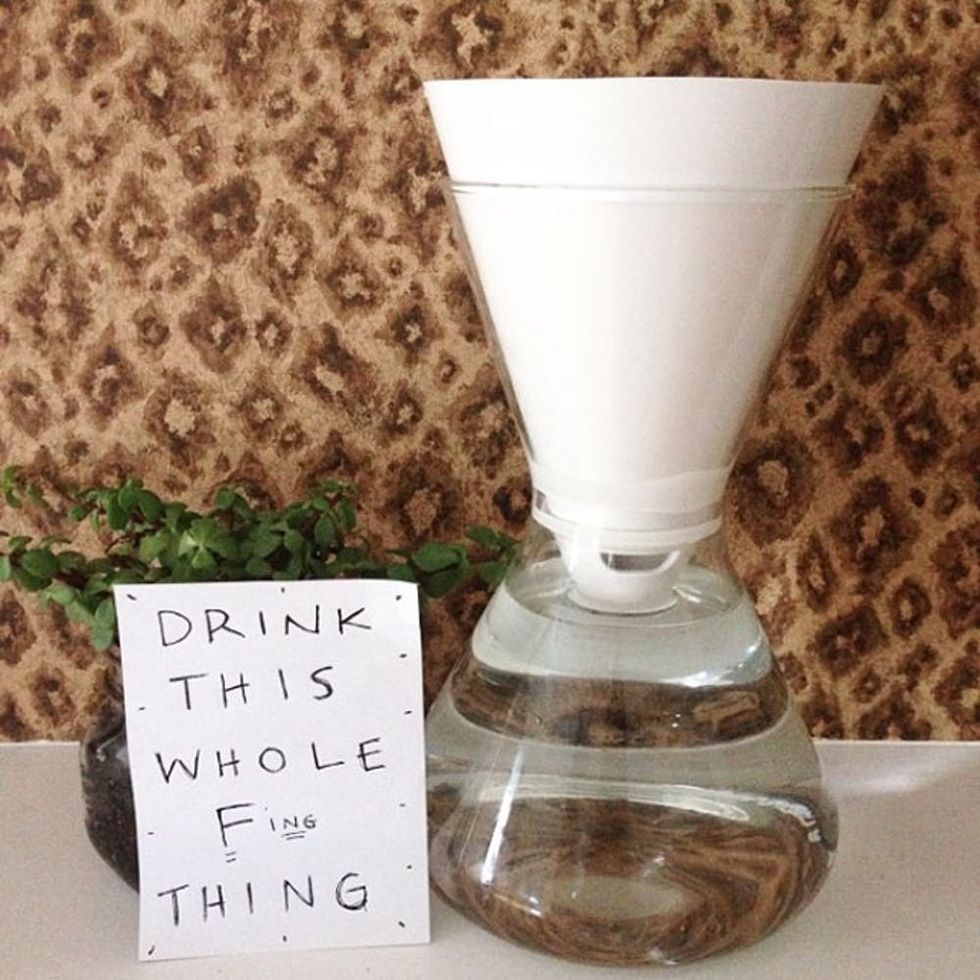 Read Skin Cleanse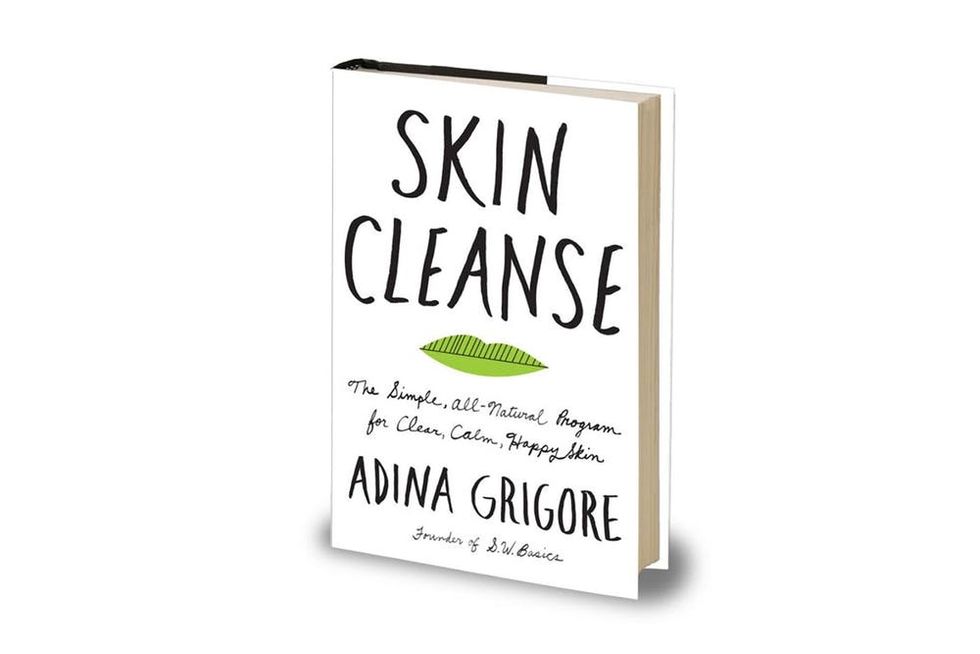 "This book is a game-changer when it comes to your skin. Hands down, THE best beauty book of the year. Why? The advice and skin care recipes in the book actually work. BONUS: The author, Adina Grigore, is pretty hilarious. My favorite face mask recipe from the book is avocado skin feast mask."
Add Some Chlorophyll to Your Daily Routine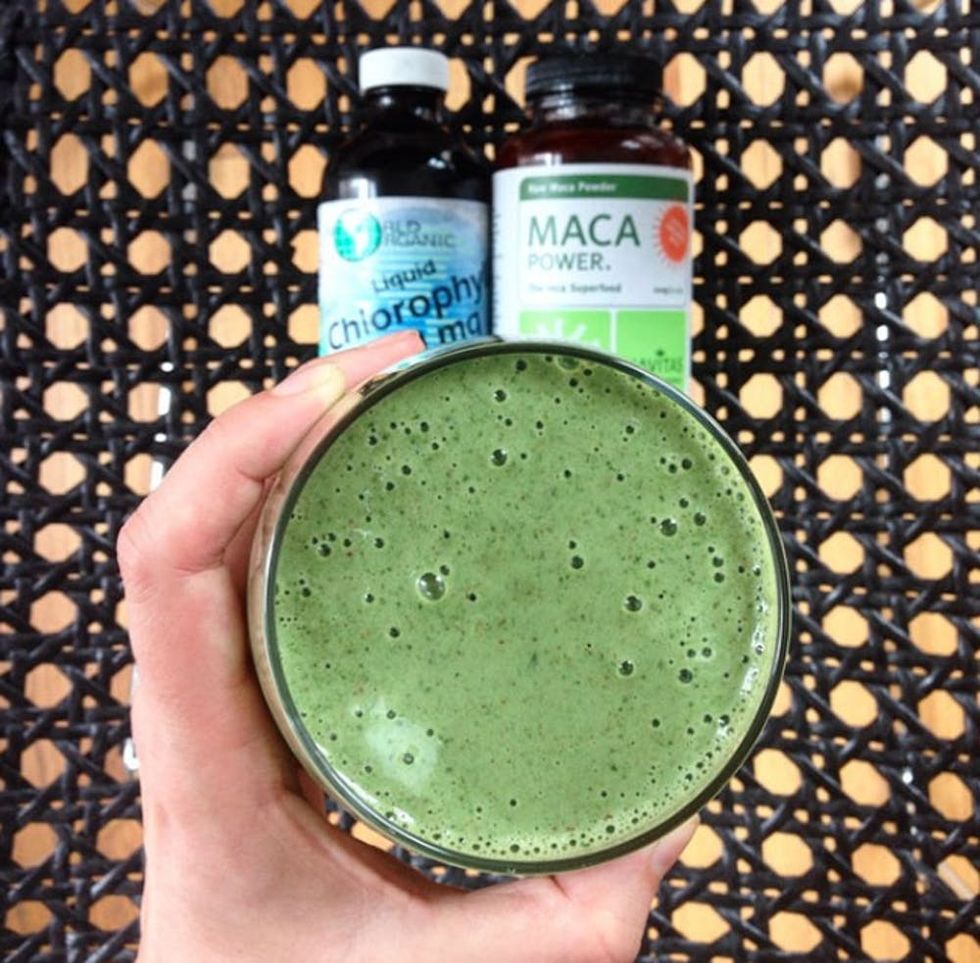 "It's an anti-inflammatory and is said to have anti-aging properties (great for the face!) Add to your smoothies in its liquid form or you can also buy it in capsules."
Ditch Refined Sugars and Go for Natural Sweeteners Instead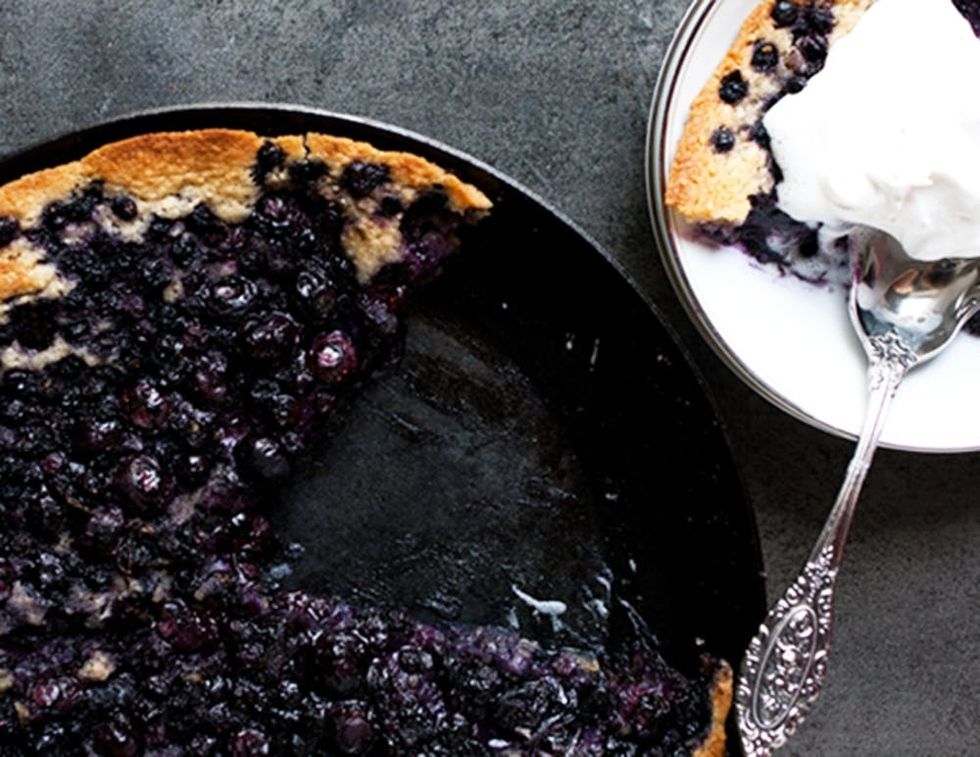 "Just like dairy, white sugar can be a good-skin killer. Eat treats sweetened with real maple syrup, raw honey and dates. I promise you won't even miss the white stuff. I love this blueberry skillet cobbler with cream."
Get to Bed Early(er)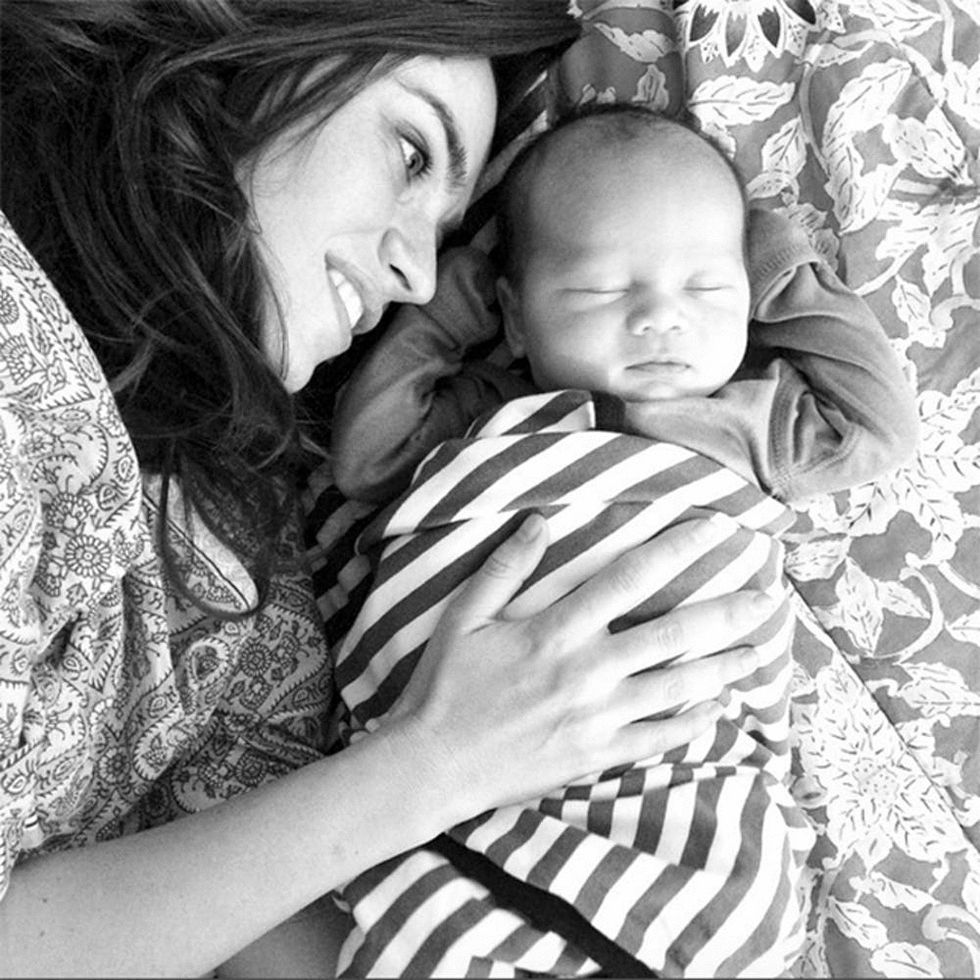 "You don't actually have to fall asleep at 10pm. Lay in bed and make a list of things you want to accomplish the next day or listen to a podcast to start relaxing your brain. Just put down your phone, get off Instagram and let your mind rest. More sleep is the secret to a refreshed face."
What is your favorite way to detox? Tell us in the comment section below!
(Photos via Jessica Murnane + @jessicamurnane)
Maritza Buelvas
Maritza is a published, national content producer for popular style and beauty bibles across the web. She's a respected beauty editor, hair tutorial ninja and workshop magician via her freelance site,
Beauty for Bloggers
. She lives for her boys (she's got three, if you count her husband), beauty hacks and breakfast at all hours of the day. Follow her on
Instagram
.
Health