How to Start a New Nonprofit from Scratch
Mar 07, 2018

Nonprofits are a very tangible way for cause-driven and socially motivated women to make a difference in the world. But while the workforce is still overwhelmingly female, the same can't be said for the sector's leadership roles.
---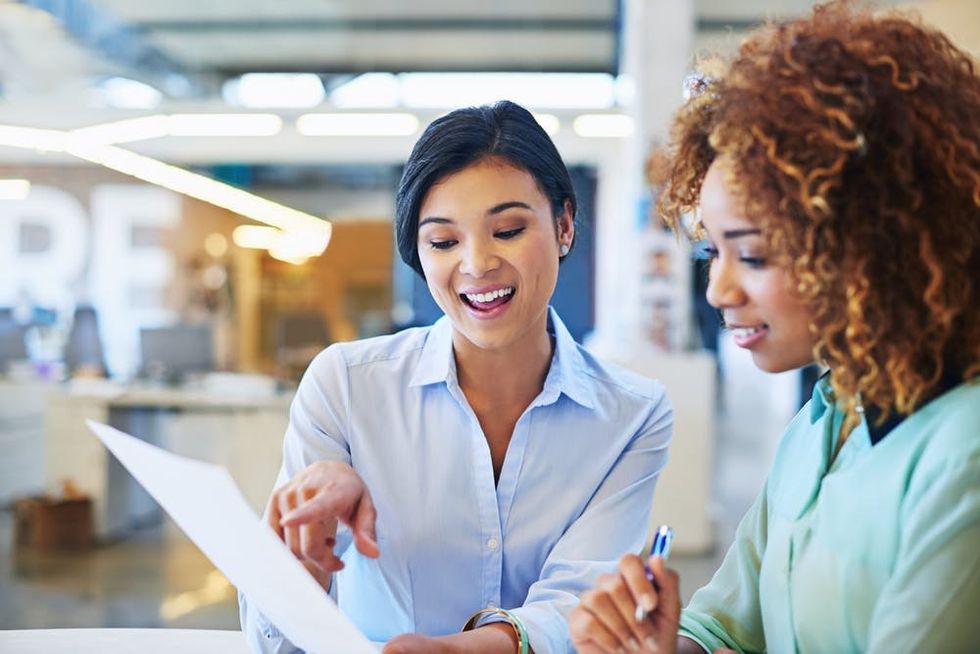 Like a vast majority of companies of any kind, the nonprofit world's lack of diversity is having an impact on its effectiveness, both within the organizations and in their hindrance of an organization to fully represent the community and the voices that it aims to serve. There are many viable ways for women to make an impact in the nonprofit sector, including starting your own nonprofit. It's a lot of work, but it can be done — and here's how:

1. Do your research. This includes assessing whether there is a real need for a new nonprofit, making a proof of concept, and determining the anticipated costs and potential funders, which, as in starting any new business, can be one of the most difficult tasks. "If done properly, this step can be one of the most strenuous and time-consuming steps," says Jason Chmura, Executive Director for the Society of Nonprofits. "It's also perhaps the most critical to the organization's long-term success." Chmura says to "make sure you take the time needed to build a proper foundation."
2. Make a business plan. This will be a summary of the information found in your research. You'll need to determine whether your idea, based on your findings, is feasible.
3. Reserve your organization name and file for incorporation. Once you've done your research and have a feasible plan in place, you'll need to incorporate. The agency that handles this process and the specific steps required vary by state; your state association can help you with this.
4. File for federal tax-exempt status. Chmura advises that these applications are closely scrutinized, so this process can take anywhere from a couple of months up to a year. There is also a fee that will cost you upwards of $850, so be prepared for that. An organization like Harbor Compliance can help you with filing the paperwork properly.
5. Ongoing compliance. Congrats! You just successfully started a nonprofit — now here's where the real work will begin. Many state and local governments require additional filings to maintain your tax-exempt status. from those institutions. The IRS has lots of info to help you do this properly.
Have any other questions or tips? Tell us @BritandCo!
(photo via Getty Images)
Nicole Villeneuve
Nicole is an entertainment and lifestyle writer covering pop culture, news, and cool women doing cool things. She likes yard sales, MTV's Teen Mom, and putting too many memes in the group chat. She lives in Toronto.
Empowerment
Still haven't taken up that new creative skills you swore you'd learn this year? Or ready to take your design skills to the next level? Let's say so long to the weirdest year ever by checking those big learn-something-new goals off our perpetual to-do lists.
We've teamed up with Clorox to give you the gift of unlimited creativity now through the end of the year. Once you sign up, you can take as many of our 120+ classes as you want for FREE for one whole month!
Here's how it works:

Head to brit.co/learn and sign up for the "All Access Pass."
Use the code "CLOROXCARES" at checkout to redeem your free month of classes.
You will be automagically signed up for Clorox's email list once you redeem your free all access pass. (It's the #1 Choice for Disinfection!)
Your pass lasts one month from when you checkout. This means you have unlimited access to all the classes during that month.
This offer is valid now through December 27, 2020.
Browse our catalog to find the right class for you, tell a friend and take the class together over Zoom, or organize a 'cocktails + crafts' night with a friend in your bubble so you can learn something new together.
What are you waiting for? Time to start learning all the things!

Thanks to Clorox for making this happen! When it counts, trust Clorox.
Lifestyle