How to Turn a Watermelon into a Drink Dispenser
Aug 03, 2012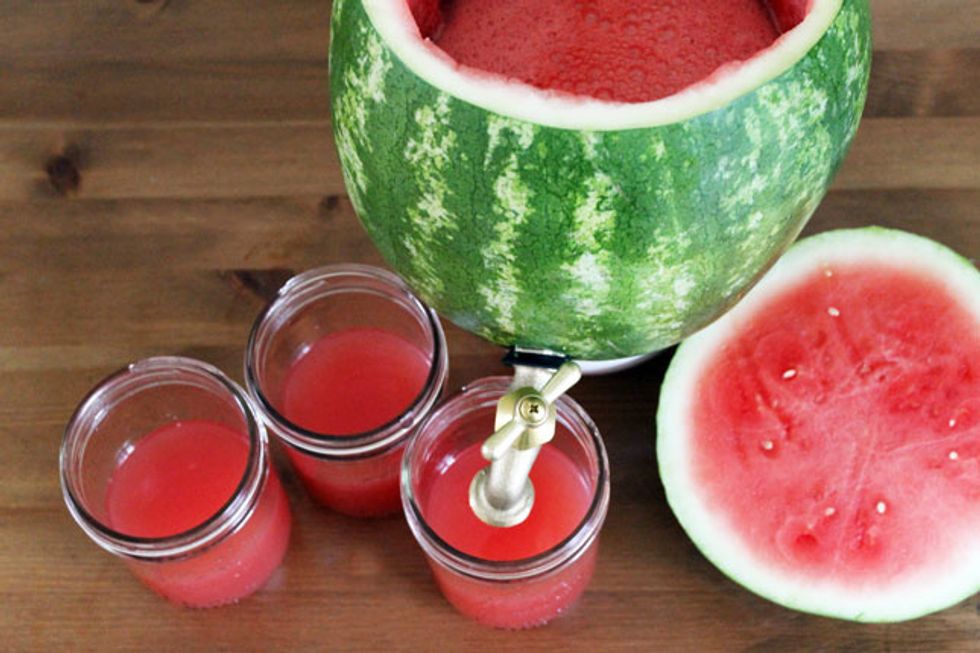 ---
Throwing a party and lacking a proper punch bowl? Or perhaps you're just looking for the best way to celebrate National Watermelon Day… which happens to be today! Well you're in luck. All you need is a basic spigot kit and a good punch recipe to turn a watermelon into the life of any summer barbecue.
– punch! (we created a cocktail of watermelon juice, strawberries, vodka, and champagne)
It's probably good to find a watermelon that can stand up on it's own. This isn't essential as you can use a bowl as a stand, but it helps.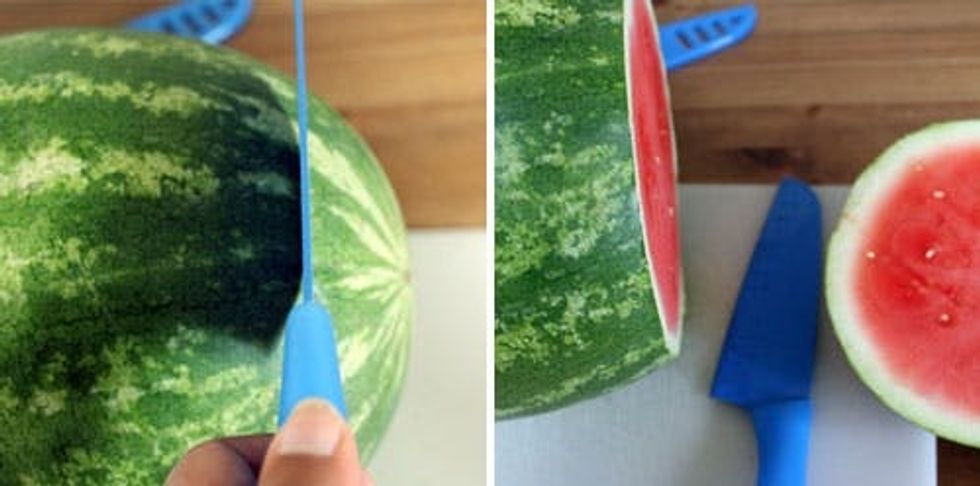 Cut off the top of the watermelon. This will serve as your lid.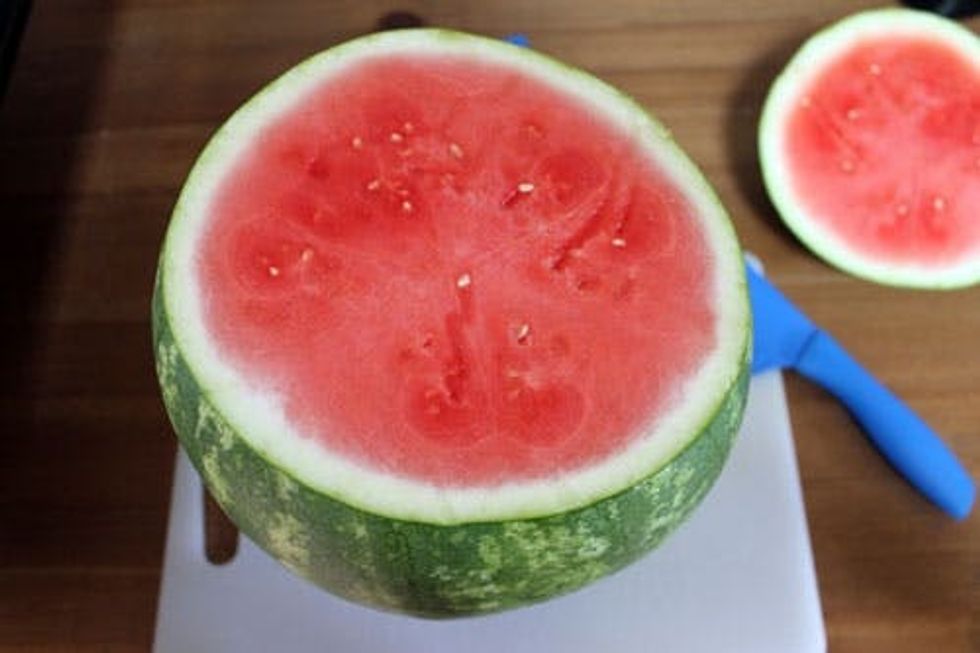 Now it's time to start scooping!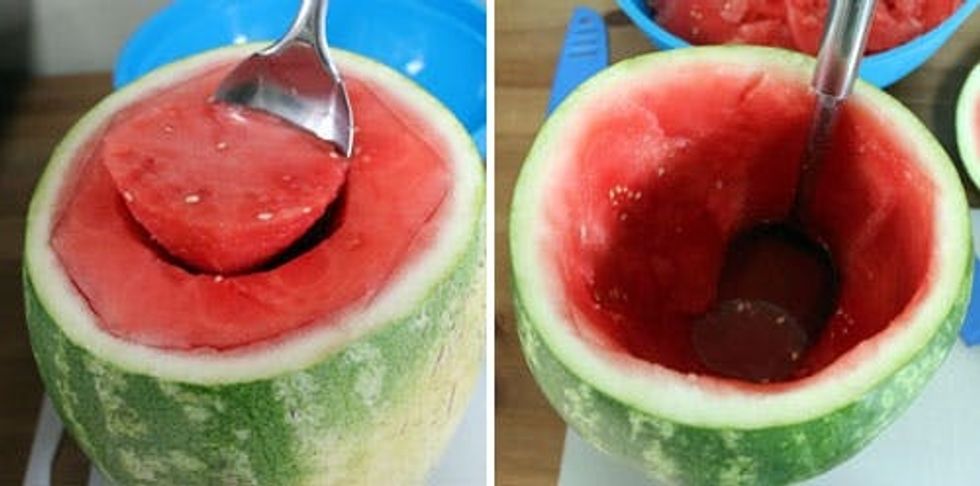 Scoop all the watermelon out and set aside in a bowl. Pour out any excess liquid after you're done scooping.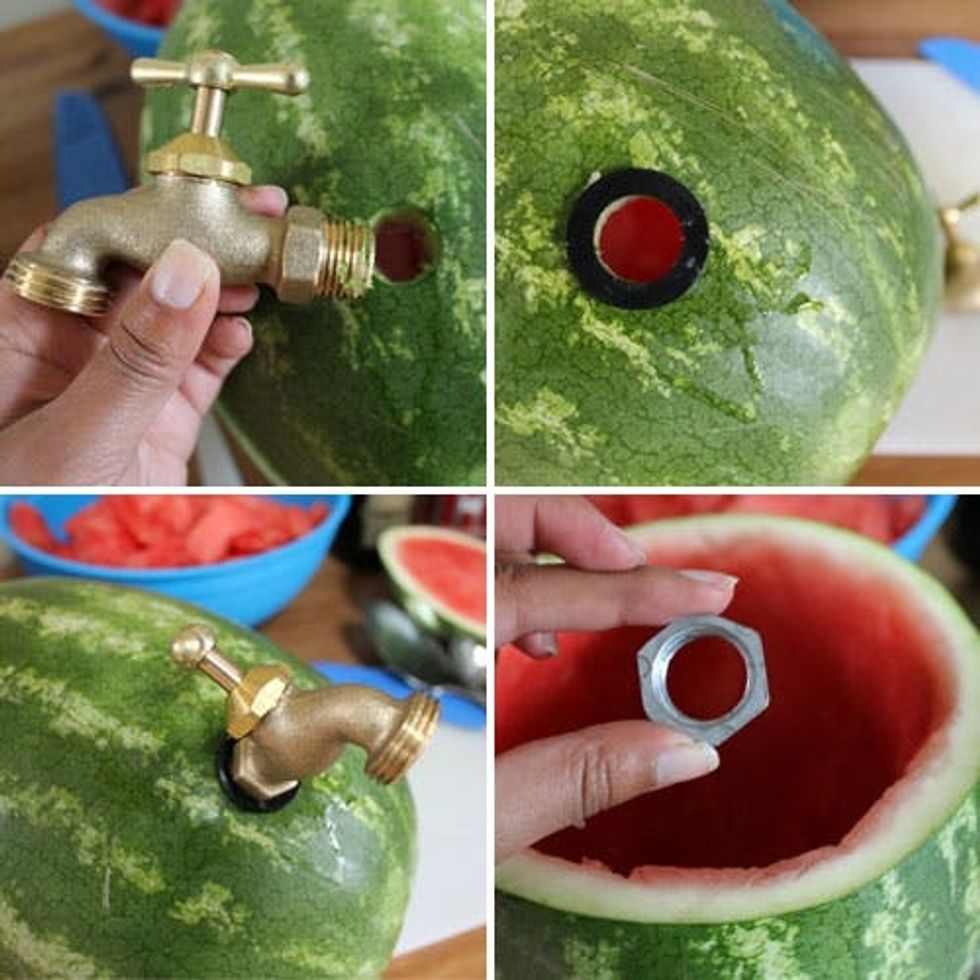 Grab your spigot! Hold it up to the watermelon to measure the size hole you'll need. Use a knife to ut a hole that's slightly smaller than the spigot and then press it into your watermelon to test the size. Next, add a rubber ring. Place the spigot in and fasten it with a metal ring on the other side. Most of these pieces should come in a standard spigot kit, but any employee at a hardware store will know what you need. Test your new drink dispenser by filling it with water.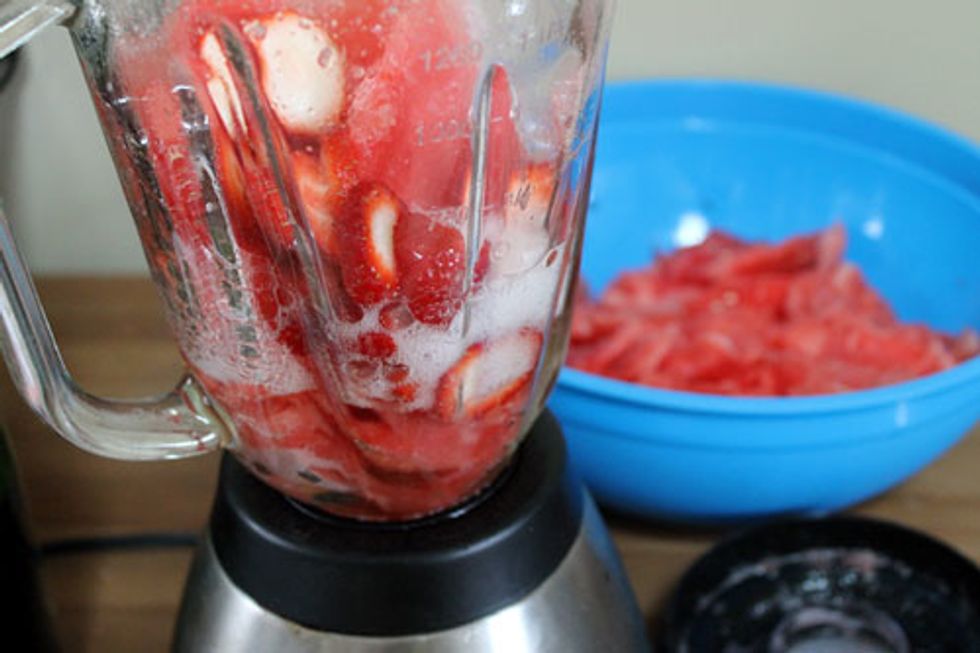 Now, time to make some punch!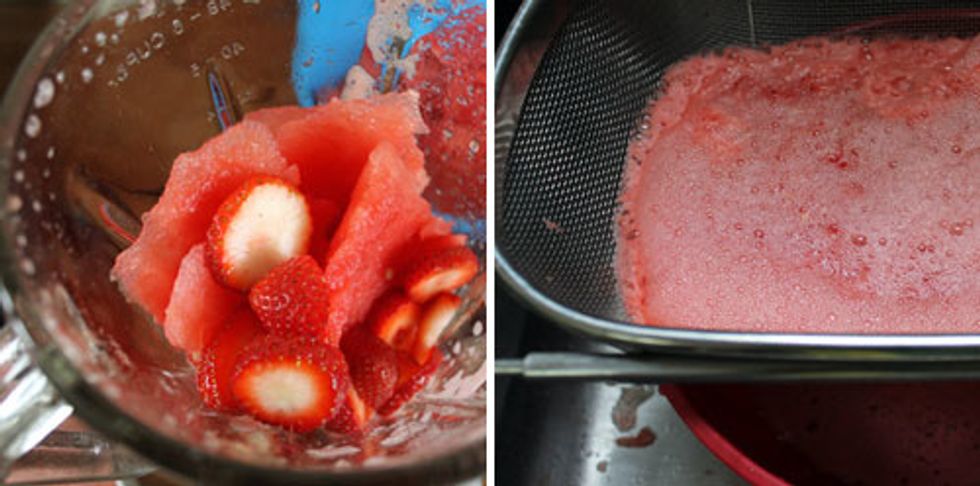 We combined watermelon, champagne, strawberries, and vodka in 3 rounds in the blender. Strain out the pulp.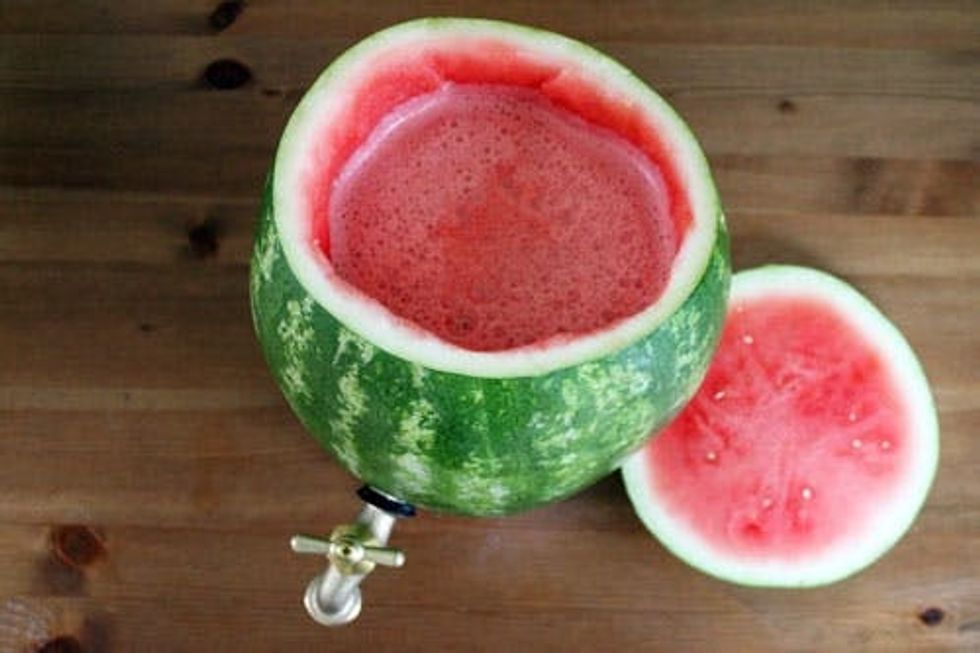 Pour into the watermelon, and voila! A delicious new way to serve a yummy summer cocktail.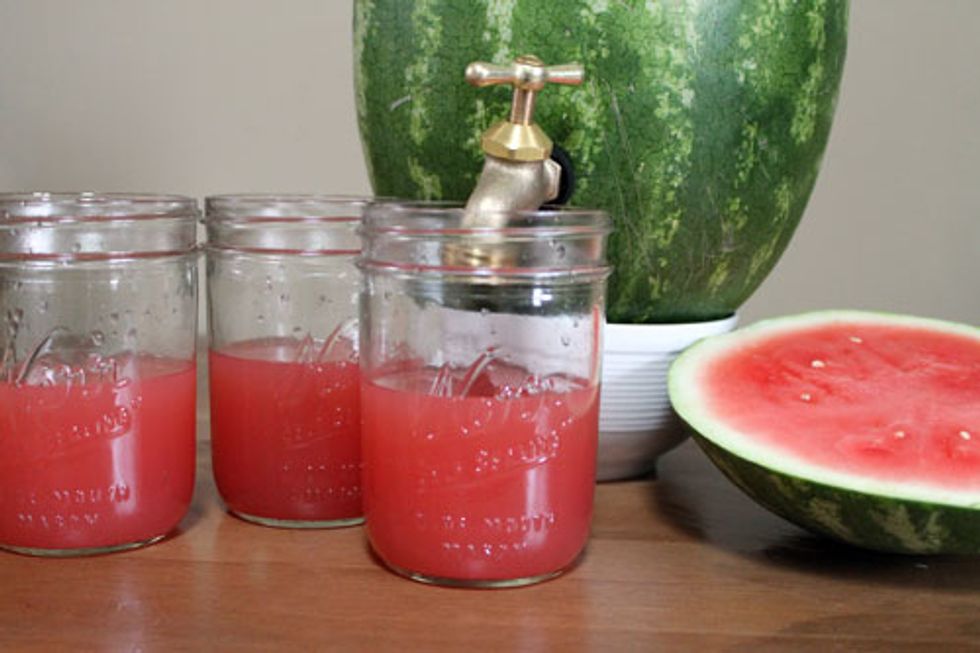 What kind of punch would you serve in a watermelon drink dispenser? Got any questions about the tutorial above? Leave us a note in the comments below or come find us on Twitter. Happy Watermelon Day!
Anjelika Temple
As Co-Founder and Chief Creative Officer of Brit + Co, Anjelika Temple brings her voracious consumption of all things creative and colorful to DIY projects, geeky gadgetry finds and more. When she's not DIY-ing her heart out, you'll find her throwing dinner parties with friends or adventuring with her husband David, their daughters Anokhi and Indira, and their silly dog Turkey.
DIY Recipes