How to Update Old Workout Wear With This One DIY Supply
Sep 18, 2015
One of my weaknesses in life is super cute workout clothes. Activewear is just so comfortable, and comes in amazing patterns — I can't help but to want to buy them all! The other day my co-worker Lisa was trolling Pinterest and came across a fun lattice-leg workout pant. I immediately said, "Do not buy these! Let's repurpose an old pair of leggings and make a fun new pair for your workout wardrobe." And next thing you know, we have a tutorial for lattice-leg workout leggings.
---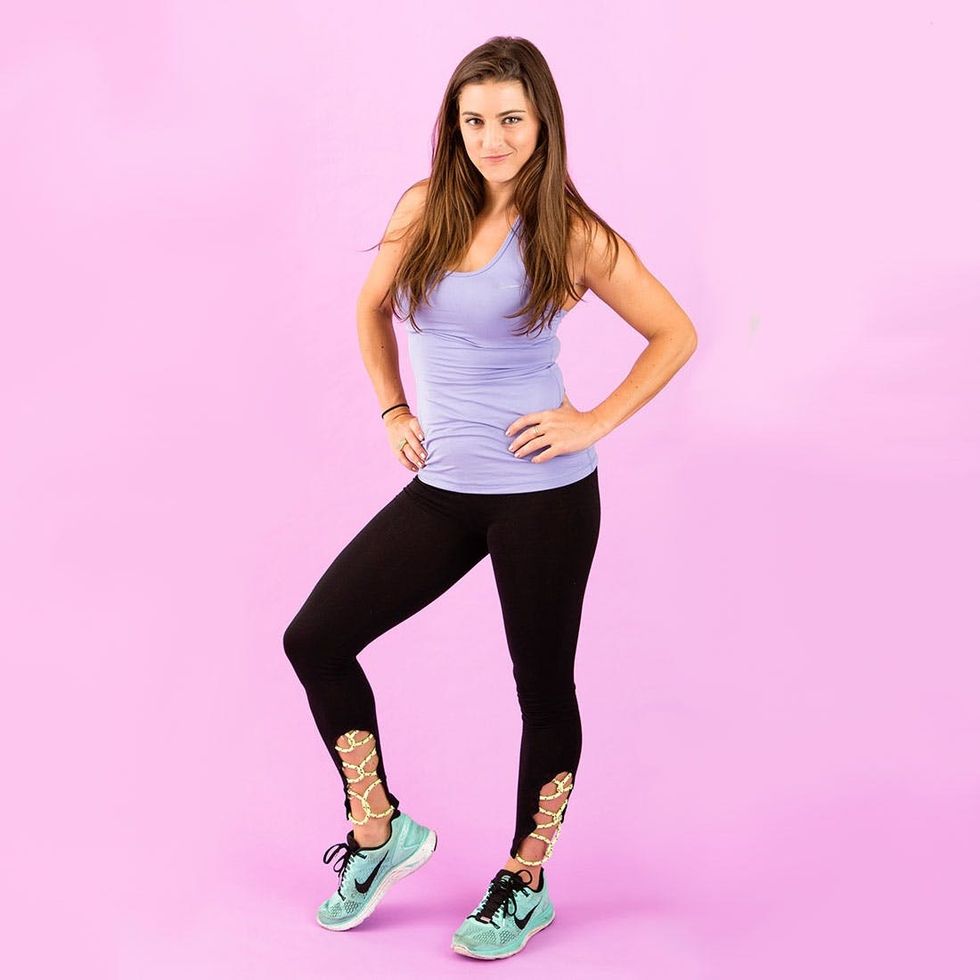 Materials: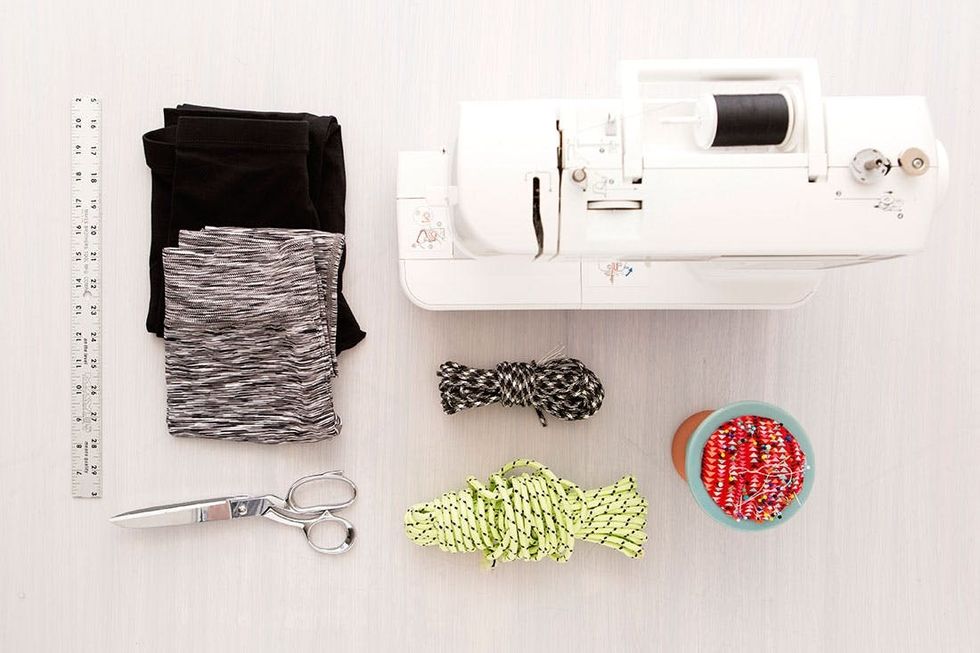 – leggings
– cotton cord
Tools:
– sewing machine
– pins
– scissors
– ruler
Instructions: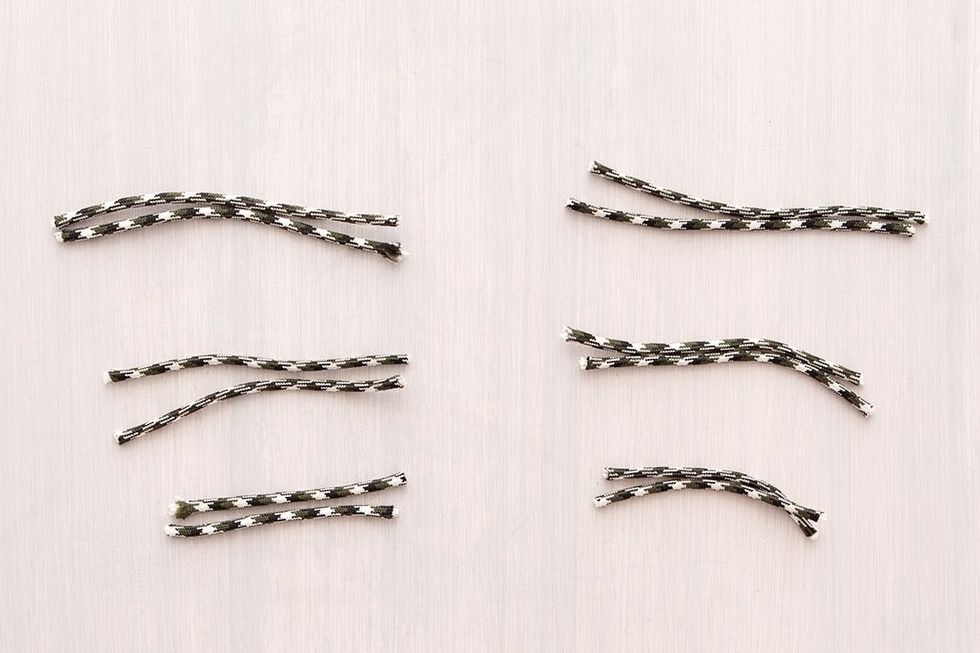 1. Cut four strings that measure 3.5 inches, four strings that measure 4.5 inches, and four strings that measure 6 inches.
2. Lay the leggings flat on the table and cut an arch shape out of the outer side of the leggings.
3. Fold the edge over, pin in place and then sew to create a hem on the U curve.
4. Pin each end of the cord to the leggings to form a row of three loops that grow in size.
5. When pinning the loops to the opposite side of leggings, weave them through the first set of loops to form a lattice.
6. Sew the cords to the leggings. We suggest a few forward and reverse stitches to really make sure the cords are attached.
First things first: Cut that cord, girl! Cut four pieces that measure three and a half inches, four pieces that measure four and a half inches and four pieces that measure six inches.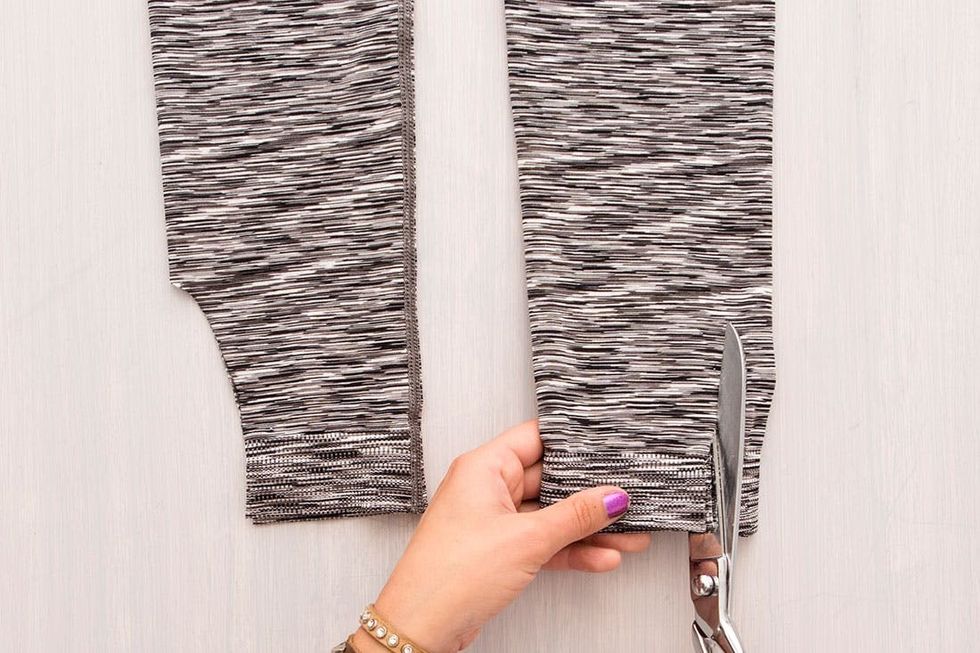 Measure about an inch from the outer edge of the leggings and cut a slight arch. The arch should reach about six inches up the leg.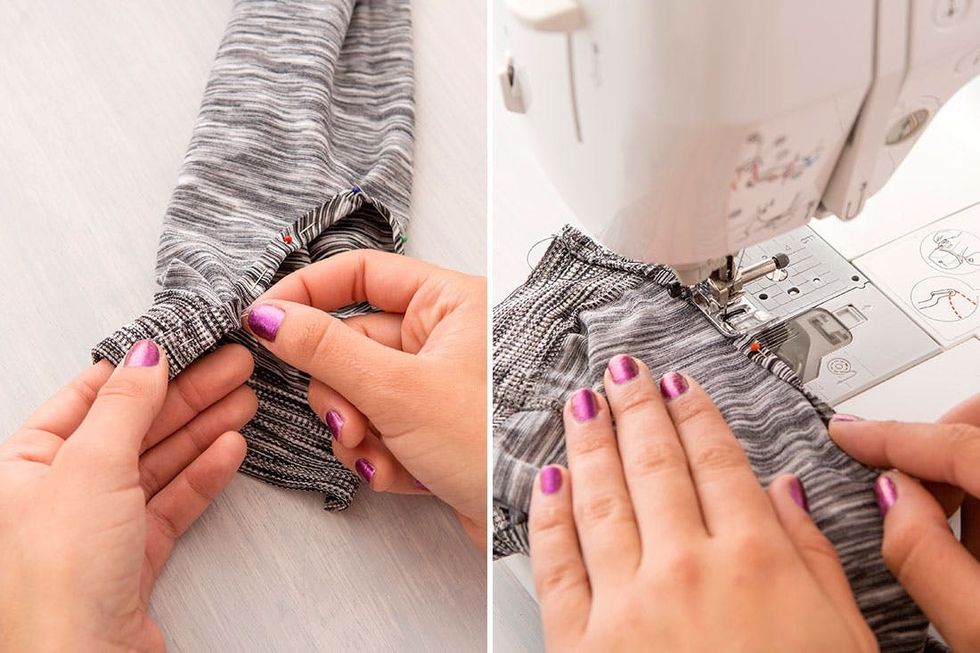 Fold the edge over and hem the U curve that you cut out of the leggings.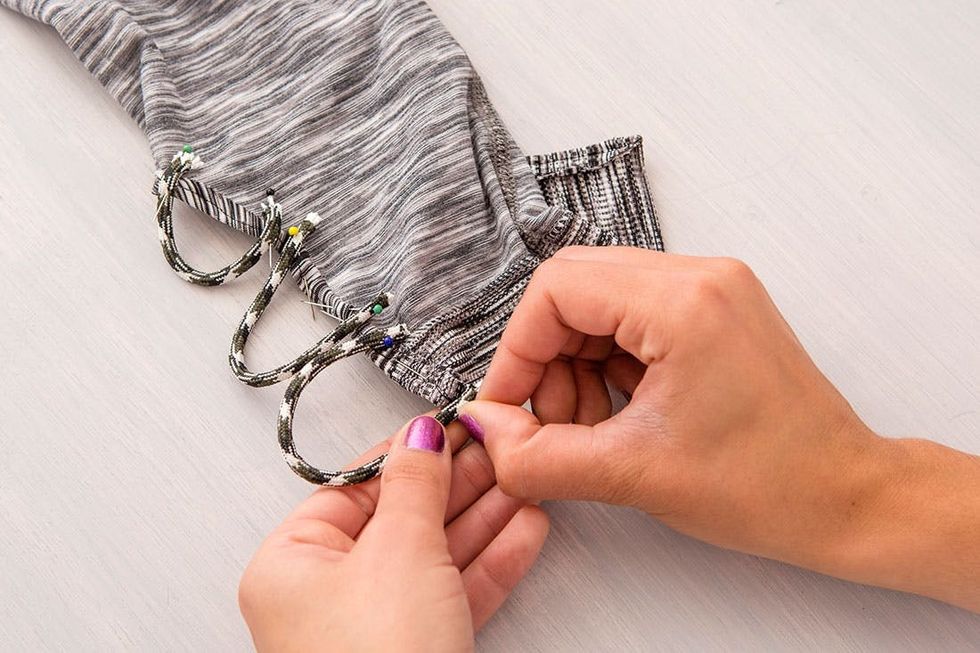 Pin the cords into a U shape. Start with the smallest at the top and the largest at the bottom of the ankle band.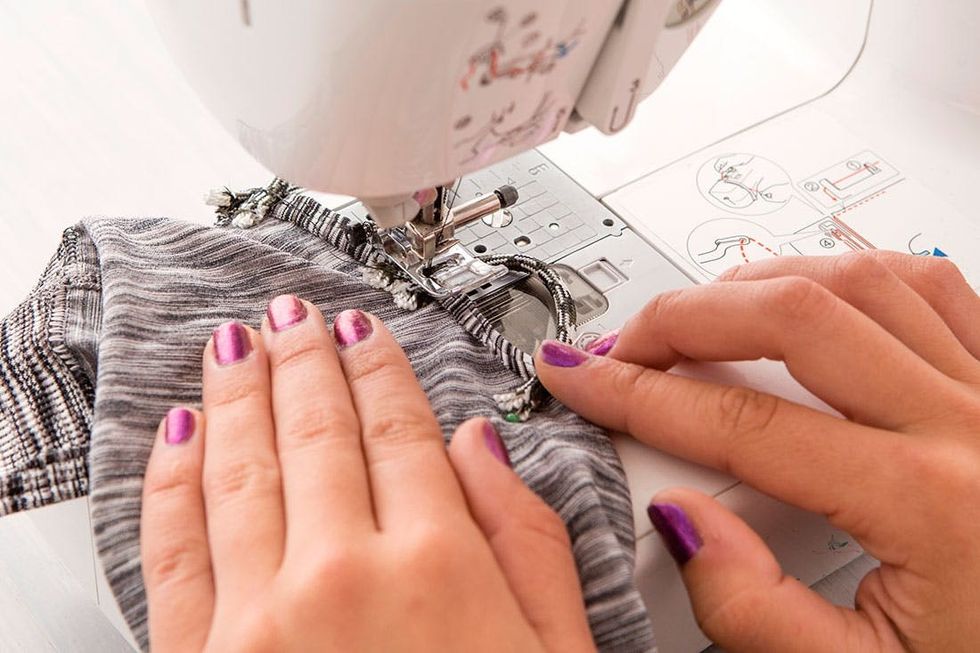 Sew the cords in place. We recommend adding a few stitches in reverse to make sure the cords are well attached to the garment.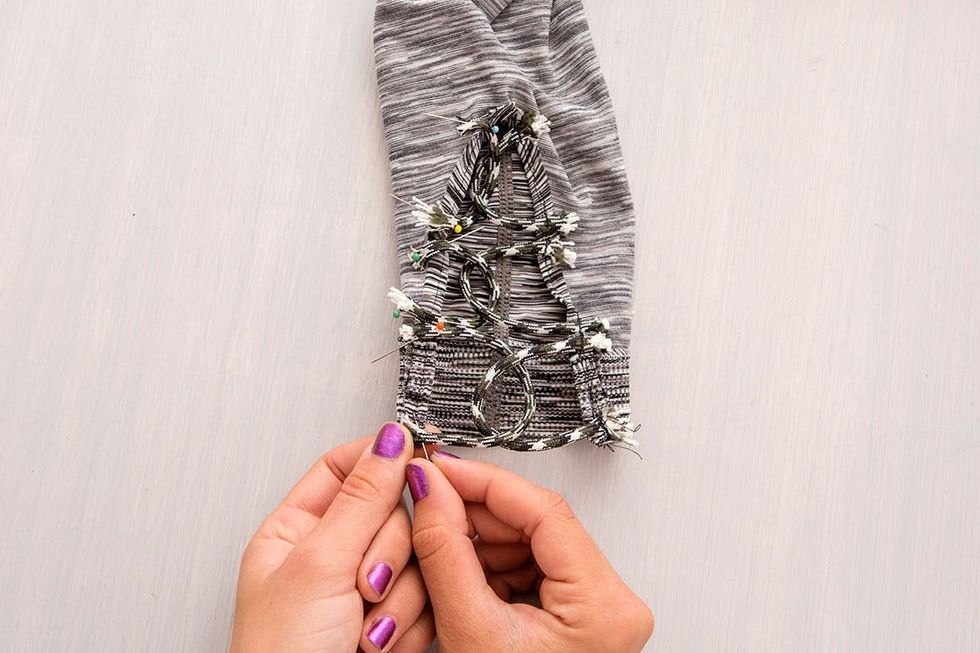 When pinning the other side of cords in place, make sure you weave them through the loops you just made. Secure them with a row of forward and backward stitches to avoid any exercise wardrobe malfunctions.
Leg one and leg two! We love this updated piece for our workout wardrobe.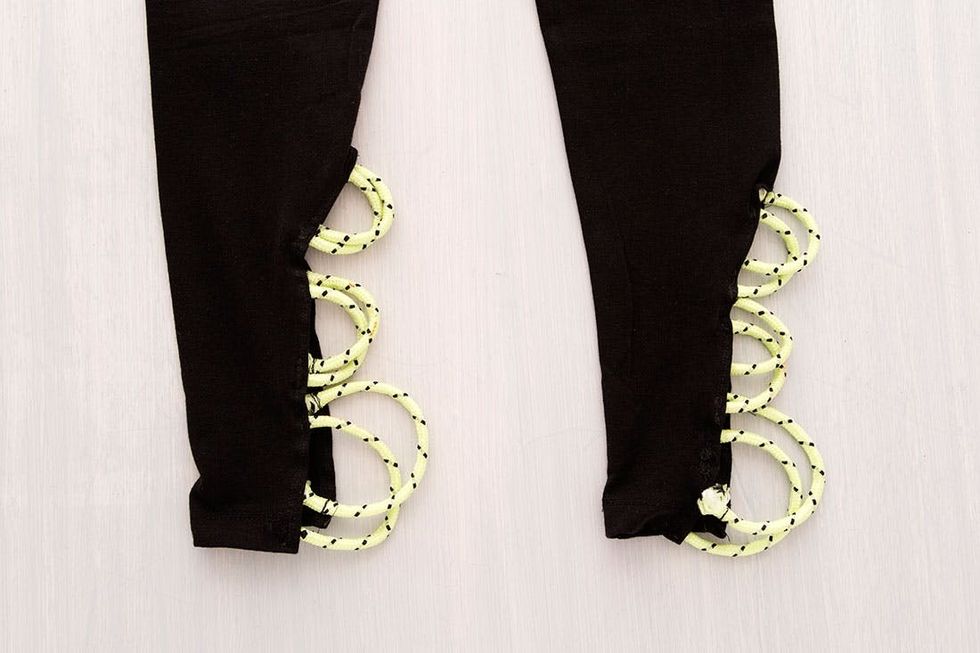 Whoops! We accidentally added cord on the inside of one leg and the outside of the other leg, but hey — we actually love them!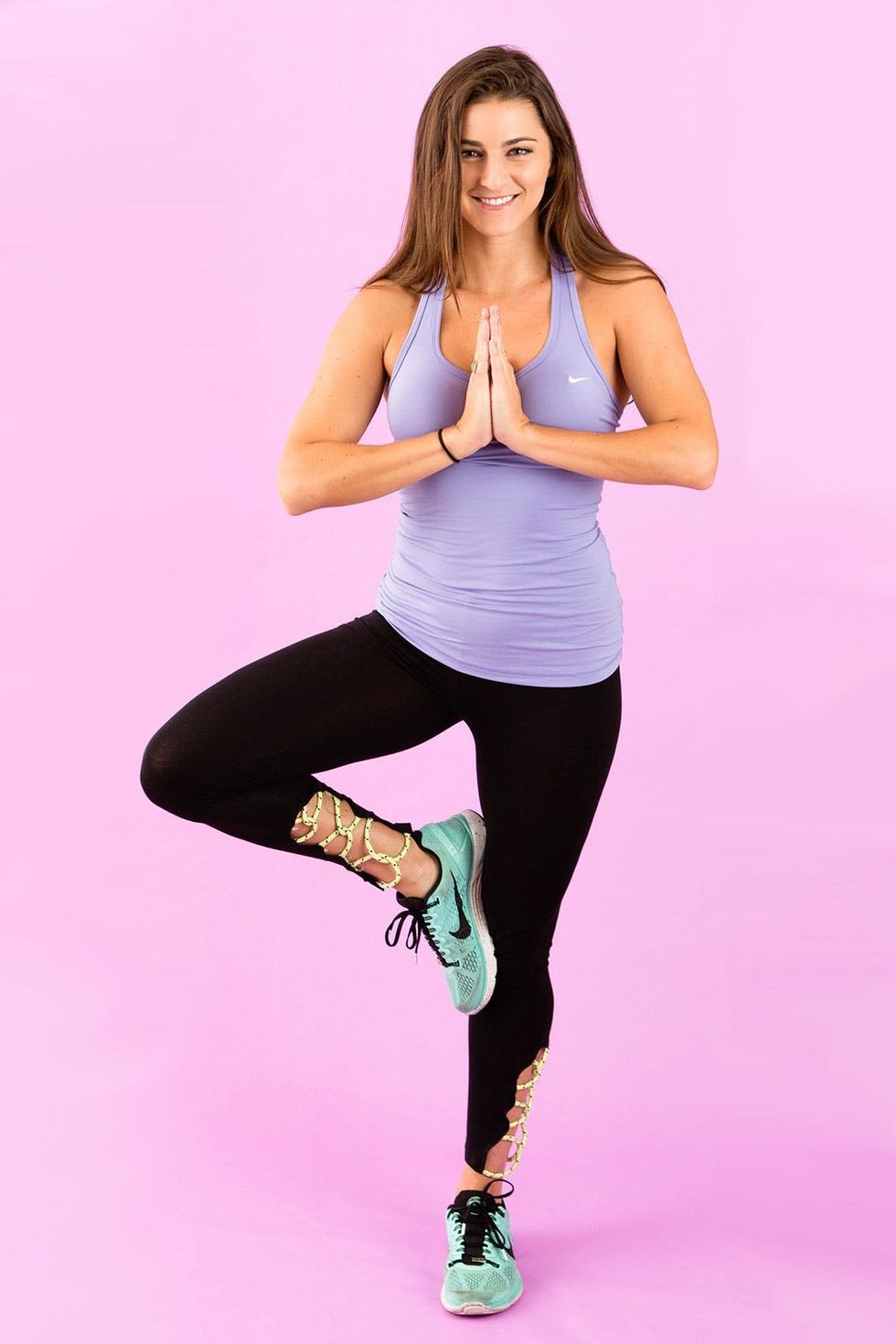 Thanks, Ashley, for modeling these lattice leggings and busting out your allstar yoga moves.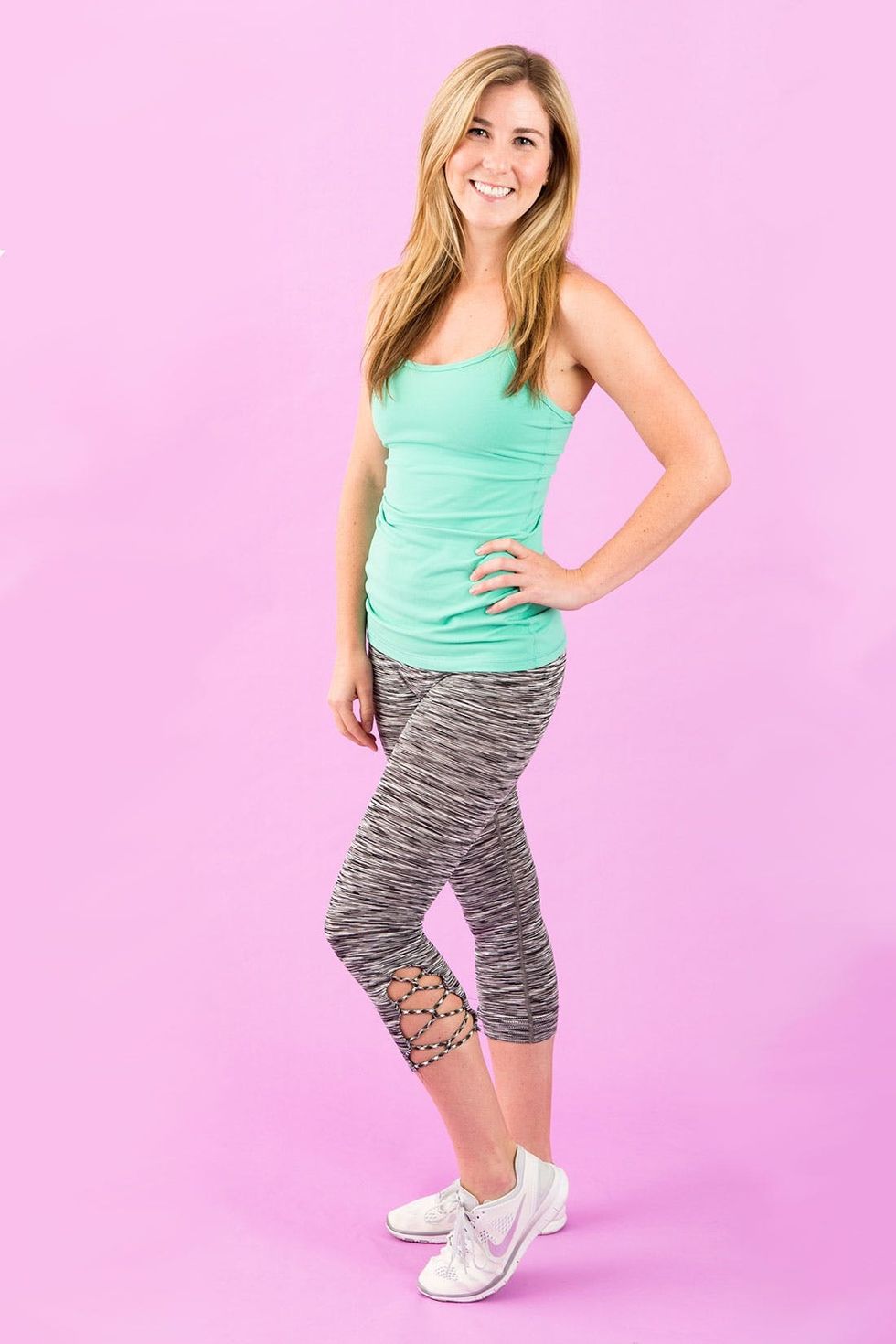 One of our newest employees, Julia, jumped in on the fun too. She paired her black and white leggings with a fun teal top (It didn't take her long to figure out that here at Brit + Co, we love all things teal!).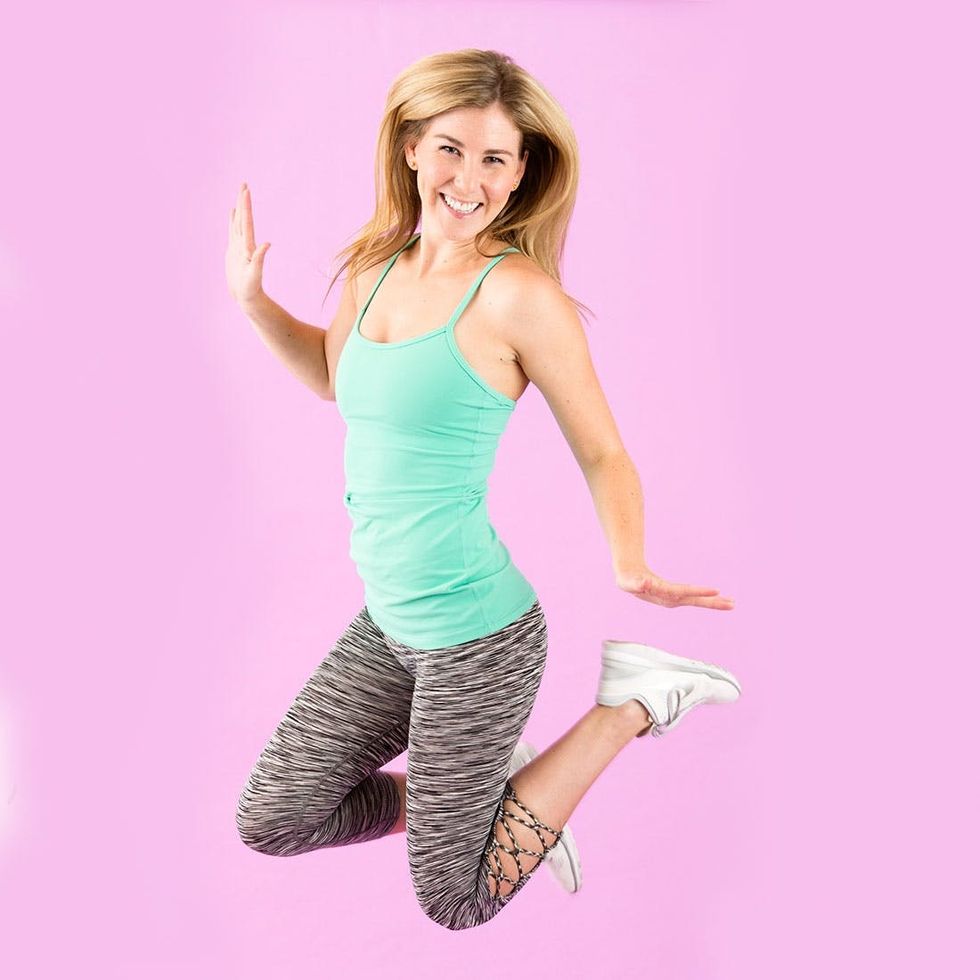 When you're wearing exercise pants, of course you're going to do a few jumping shots.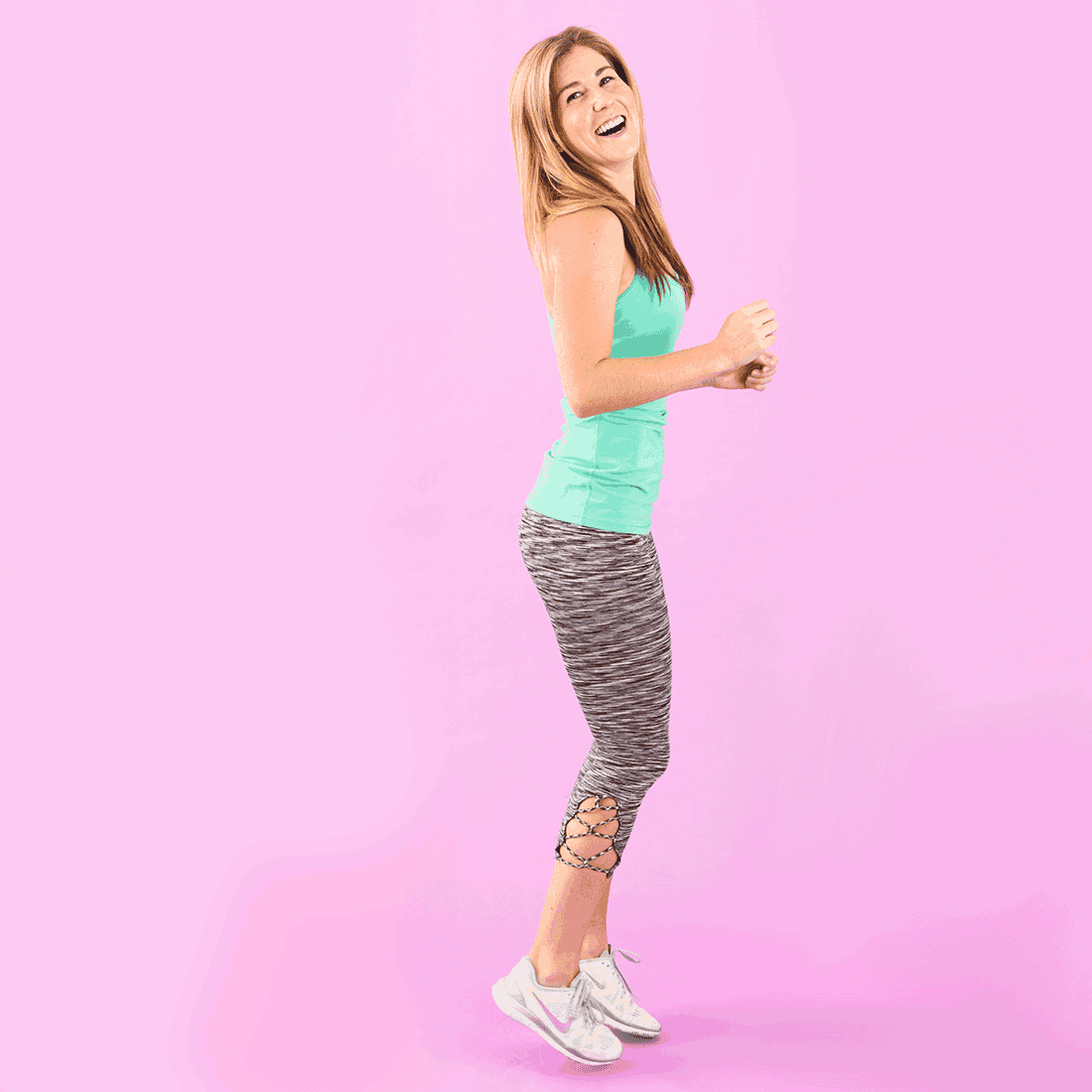 …and of course you're going to make a silly running gif ;)
Kelly Bryden
Kelly Bryden, an east coast native, is stoked to be a part of the Brit + Co team. Design, DIY, and fashion are her passions. If she isn't crafting you can catch her on the dance floor or wrapped up in aerial silks.
DIY Style