Style Resolutions: How to Wear Your Favorite Boots for Spring
Mar 26, 2015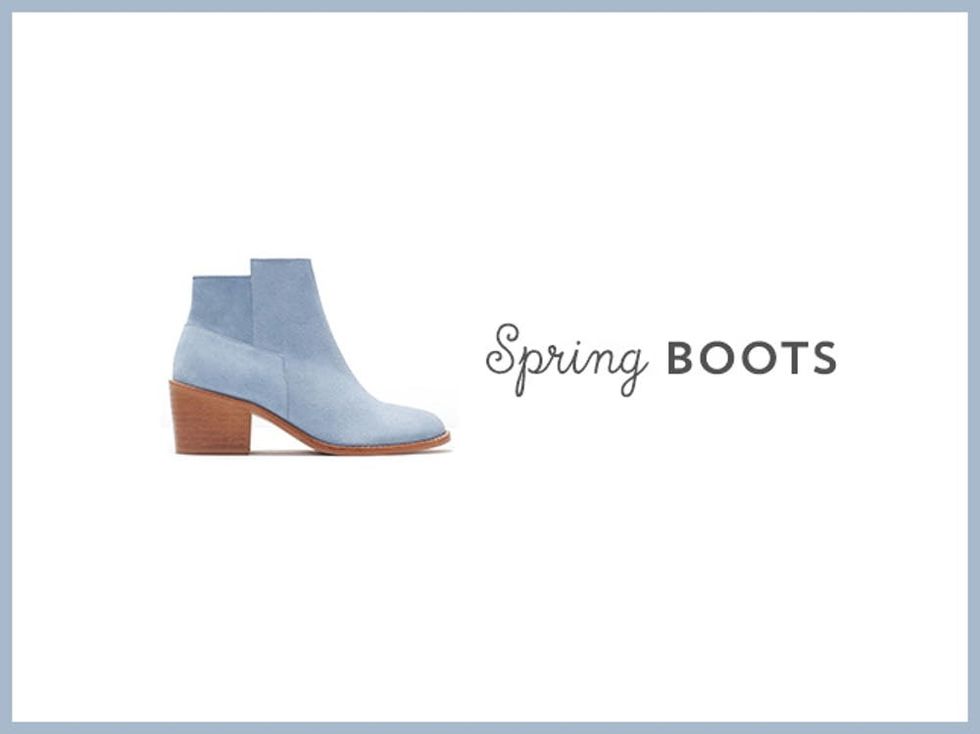 Spring is in the air, and along with it a chill that may not allow us to dive into the season's biggest shoe trends quite yet. But there's an easy solution to tiding us over, even as we lighten up the rest of our wardrobe: turn to your tried-and-true booties. We've made a resolution to get the most out of our wardrobes in 2015, so below we're showing you three ways to wear your favorite fall boots — or, since you can never have enough, a hot new pair ($100) — all through spring. Scroll through to see how we'd wear the transitional steppers to the office, on a night out and on a lazy weekend.
---
ON DUTY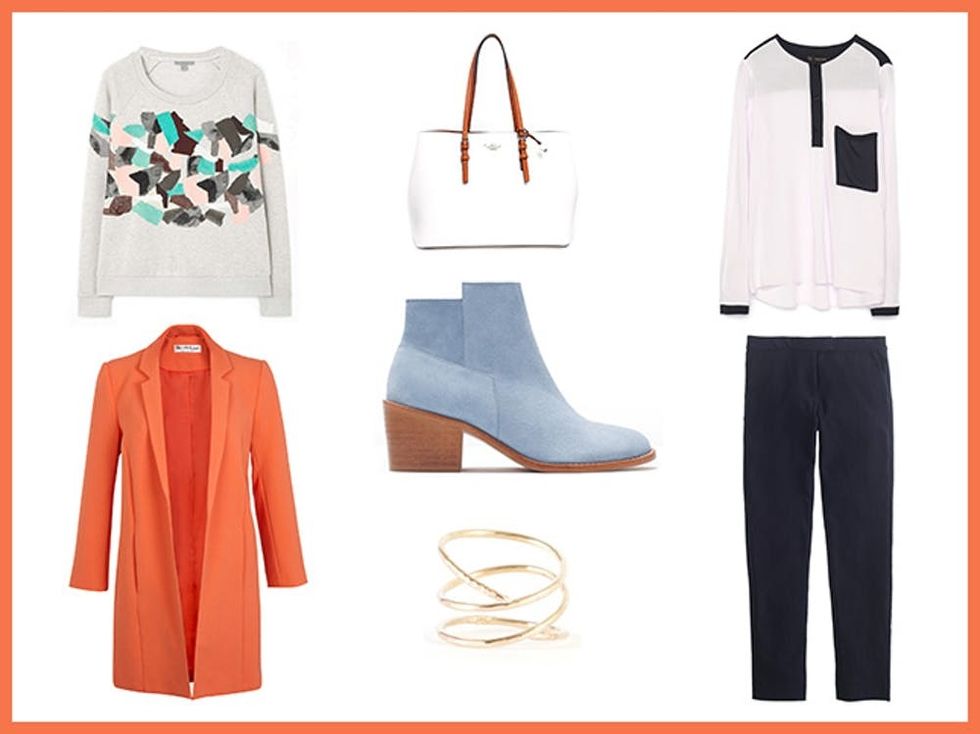 You know the combination of booties and a sweatshirt works for fall, so make the duo ready for spring by getting playful with colors. A lightweight knit with a punchy print, especially when pulled over a pastel-hued blouse, makes the look feeling fresh, even when worn with office classics like navy pants (cropped if you want to feel more of-the-moment). Let the springy palette permeate the rest of your look with a major pop of color coat or bag. Keep the other a crisp white or neutral for balance, along with jewelry that falls into the simple-yet-stunning category.
Zara Suede Cowboy Boots ($100) + J.Crew Ryder Pant ($98), Zara Combined Top ($50), COS Embroidered Sweatshirt ($99), Miss Selfridge Crepe Duster Coat ($105), Fiorelli Rita Tote Bag ($124), Elisha Marie Siren Ring ($45)
PARTY ON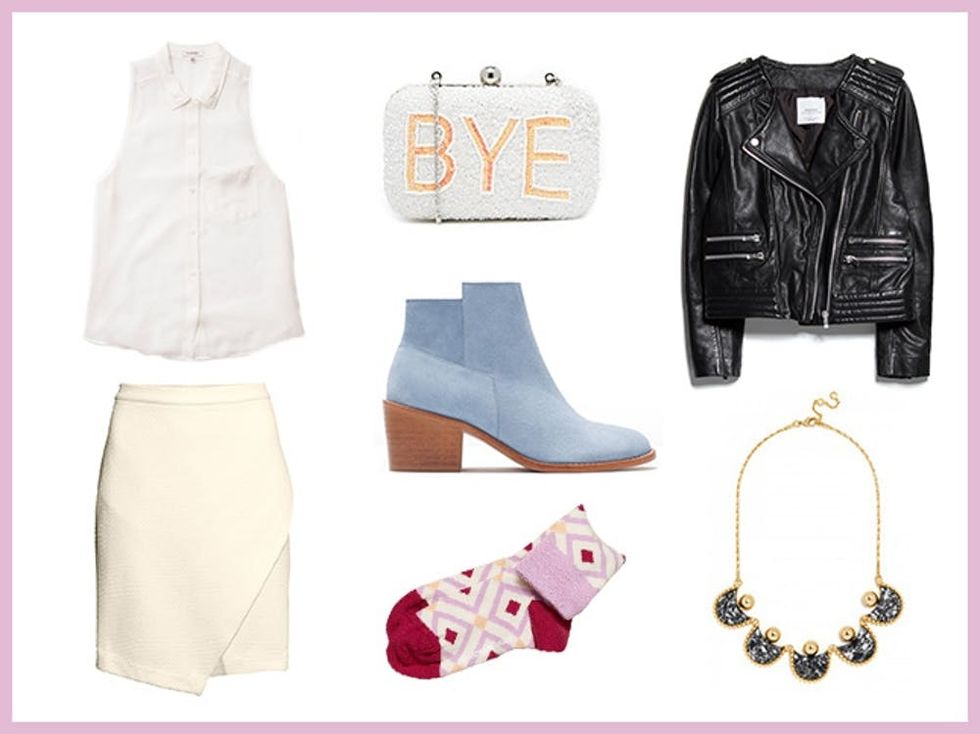 Now that you're not afraid to mix your breeziest spring buys with your heaviest fall staples, go there with a look that plays up the contrast. A silky blouse and pastel yellow skirt take on an entirely new glam feel worn with a black leather biker jacket and glitzy statement necklace. Round out the look with extra playful accessories like a sequined statement clutch and colorful patterned socks to peek above your ankle boots.
Zara Suede Cowboy Boots ($100) + H&M Wrap Skirt ($30), Aritzia Murakami Blouse ($50), Mango Leather Biker Jacket ($210), ASOS Hi Bye Sequins Box Clutch ($63), Jonathan Adler Scallop Ridge Socks ($10), BaubleBar Howlite Guillotine Collar ($44)
WEEKEND OFF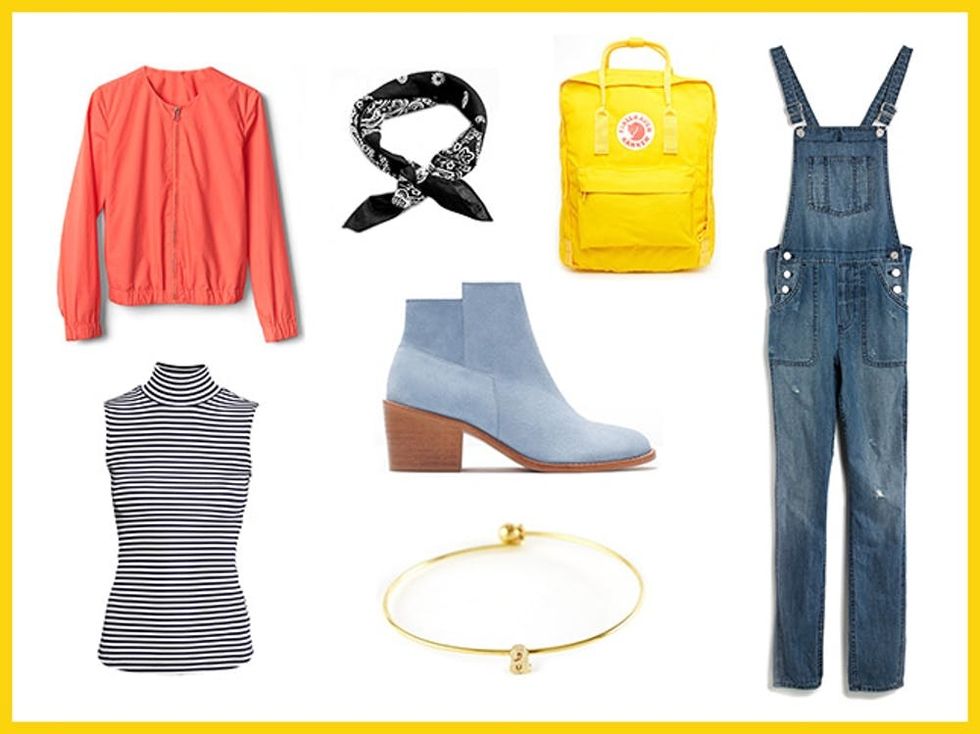 If you ask us, there's no better way to kick up your boots than when you're wearing fitted overalls. Nod to the Western feel with a bandana — your new favorite lazy-girl accessory — while the rest of your look stays city girl through and through. A turtleneck tee and sleek bomber jacket keeps you comfy and very on trend, along with accessories like a tote-everywhere backpack and monogrammed jewelry to add quirky personality.
Zara Suede Cowboy Boots ($100) + Madewell Park Overalls in Dixon Wash ($148), H&M Sleeveless Turtleneck ($18), GAP Bomber Jacket ($60), Fjallraven Kanken in Warm Yellow ($120), Gigglosophy Monogram Bracelet ($22), Urban Outfitters Basic Bandana ($5)
What pieces in your closet deserve more attention, but stump your style game? Tell us about your trickiest wear-again garments in the comments below and we might feature them in our next Style Resolutions post!