This Unexpected IKEA Collab Will Help You Find Your Inner Child
Oct 21, 2015
Ah IKEA, the Mecca of meatballs, exotic candy, and sturdy yet affordable feats of nordic engineering that you can hack to make even better. IKEA has been helping make your apartments beautiful (all the while testing your relationships) for years but soon they'll roll out a way to help flex your creativity and get back in touch with your inner child.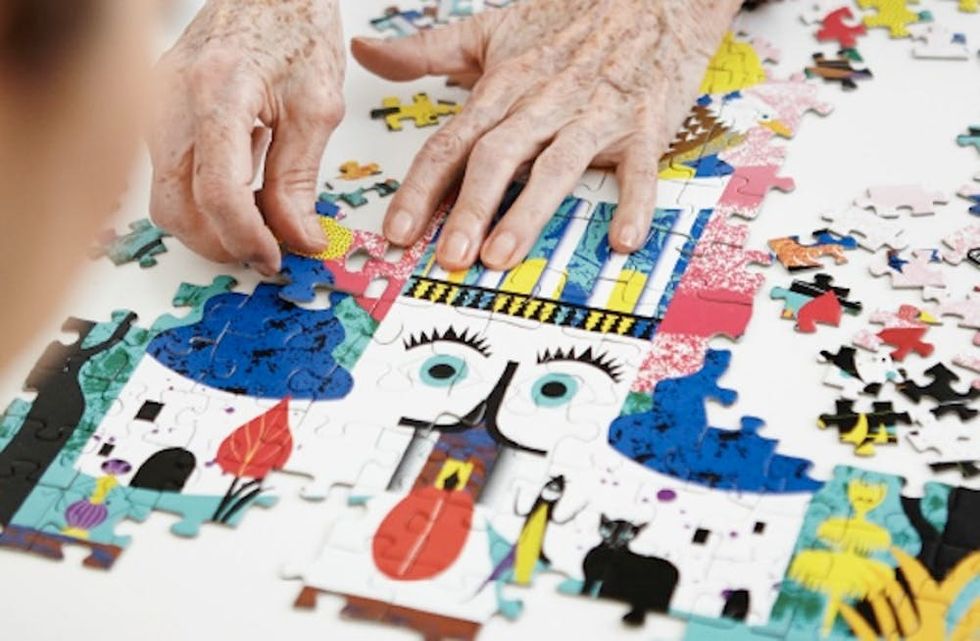 ---
IKEA announced today that they're rolling out a new line of products called LATTJO that will focus on making toys and games that encourage parents to play along with their children. "We know that the world wants and needs more play," says Maria Thörn, Range Manager at Children's IKEA in a press release. She continues, "in our research we've seen that 50% of all adults want to find their inner child, and that both children and parents want to play more together," meaning a collection like this one could be a win/win for all involved.
According to IKEA these toys and games range from toys that encourage "active play via indoor and role play to music, a recipe book for play," to "an app for playing together even when apart." Here's a video with a snippet about this imaginative line.
Also can everyone agree that little kids with accents is the cutest thing ever? We can? Great, let's move on!
In addition to cool toys to inspire creative play, IKEA is also venturing into the film biz, dropping 25 animated shorts made in collaboration with Dreamworks that are meant to amp up curiosity and will feature "a host of diverse characters in unique and often hilarious situations inside their newly expanded worlds." Check out this teaser for dope animation that even a grown up can appreciate.
Oh also the characters are inspired by roots and veggies, a subtle way to get the kids (and adults) watching to eat more greens.
The line of LATTJO toys and videos launch in November so make sure to head to IKEA to find ways to unlock your childlike creativity and "play it forward."
What's your fave IKEA score ever? Tell us in the comments!
Molly Sanchez
Molly Sanchez is a writer, comedian and lover of burritos everywhere. She has written for The Bold Italic, Liquid Bread, Thrillist and HelloGiggles. She devotes her time to Bloody Mary research, exploring San Francisco and promoting wide spread shower beer awareness and appreciation. Find her on Twitter @seriousmolly trying to get famous people to laugh at her jokes or on Instagram @mollyfuckingsanchez where she swears a lot.