10 Reasons Why Ban.do's Jen Gotch Is Our Creative Spirit Animal
Aug 05, 2015
You know when you are imaginary BFFs with someone on Instagram? We've all been there. We know they are one of our people — they make the same jokes as us, use the same odd abbreviations and leave their quirks right out there in the open. For me (and probably every gal who works at Brit + Co), Jen Gotch is one of these people. Not only is she the badass #girlboss of ban.do, but she's straight up hilarious, outrageously relatable and has a clear creative vision that comes through in everything she does.
I had the chance to spend a morning with said imaginary BFF to learn all about her story and what inspires her and… to dance with silly props in front of a pink wall like I've always dreamed of ;)
---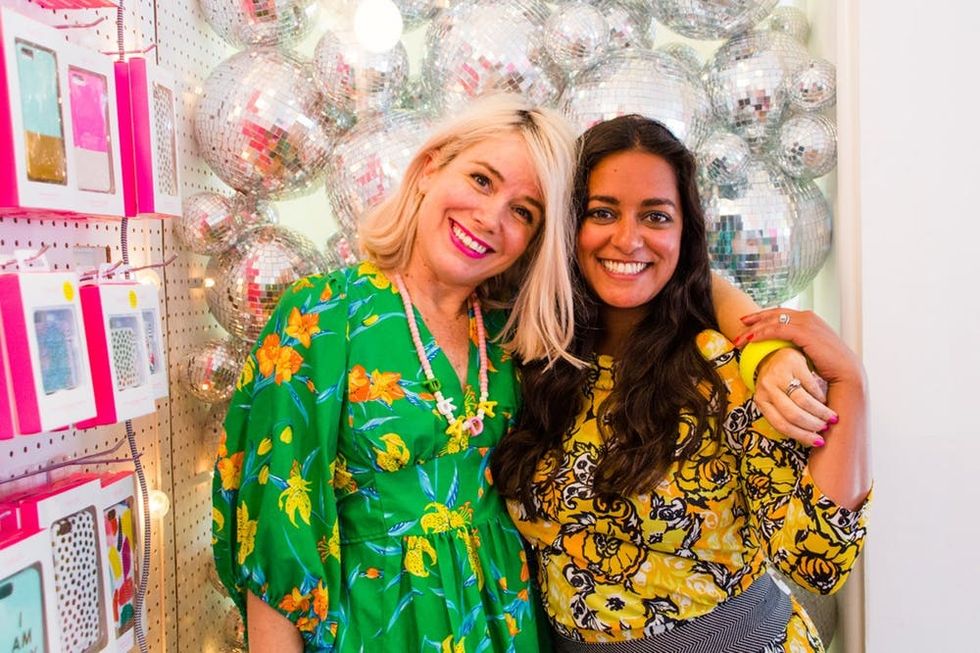 Jen's the founder and Chief Creative Officer of ban.do, one of our favorite brands to pop up in the last decade or so. On paper, ban.do is a gift, tech, stationery and fashion accessories company designed by a pretty spectacular group of girls in sunny Los Angeles. Irreverent patterns, bright colors and champagne-soaked, all-night dance parties are part of the DNA of this brand. But beyond that, it's ban.do's personality and voice that have helped them to create an amazing #bandogirlgang community in a pretty short amount of time. In fact, the first line on their "About" page is: "Oh hey, we're ban.do, let's be BFFs." Okay, ban.do, we're in! And PS you can totally shop all things ban.do in the Brit + Co Shop ;)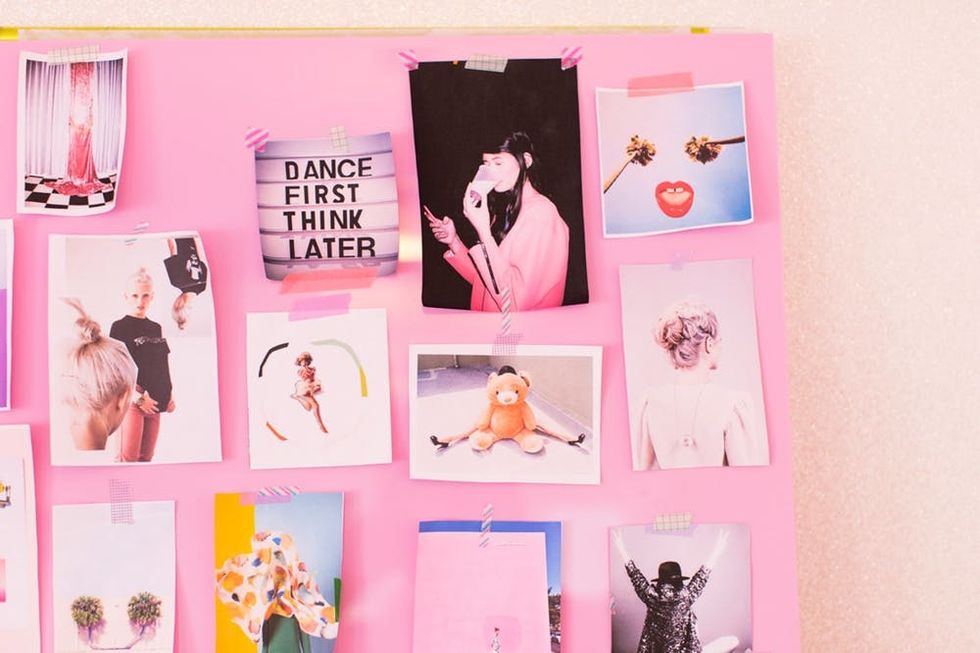 Before founding ban.do, Jen was juggling about a dozen creative careers. She spent over a decade as a food and prop stylist, wrote for multiple blogs and right around the same time as she starting playing with the concept of ban.do, her photography career started to take off. A classic crossroads situation, Jen went with the completely risky road of turning a creative side project into a full-on business.
Watching this company grow from a small, vintage, one-of-a-kind hair accessory company that operated out of her living room to a multi-million dollar gift, tech and fashion accessory brand has been one of her greatest joys in life. Her passion lies in continuing to grow this uber fun brand, while sharing her experience along the way with others who are interested in taking the same path, so as to inform their journey and maybe help them avoid some of the hard stuff. Although she whole-heartedly believes it's the hard stuff that makes us who we are.
Now, let's get to that whole spirit animal vibe. Here are 10 of the reasons this chick is our dream bestie.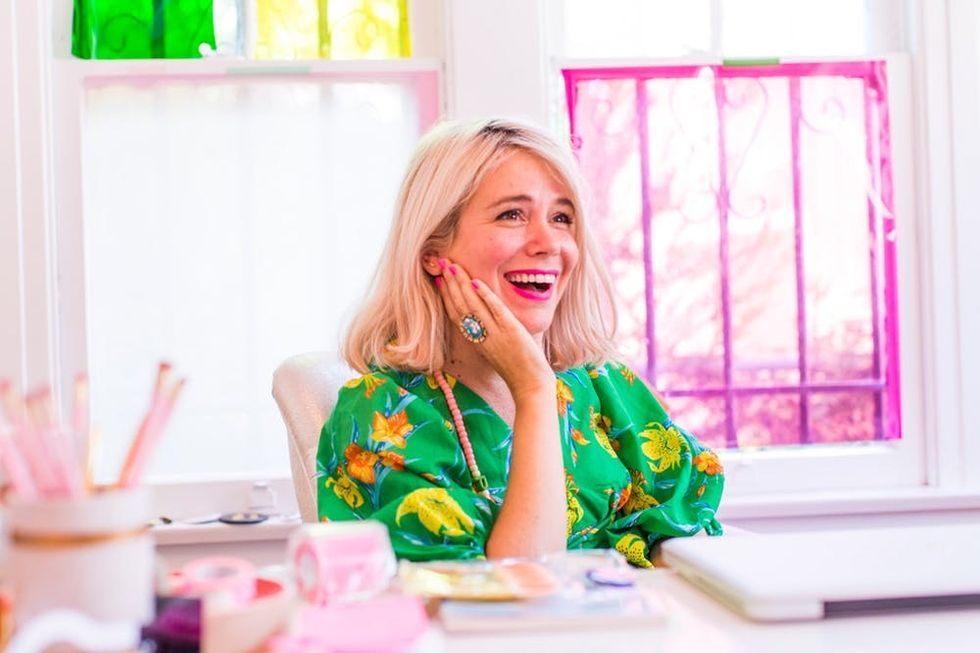 1. Her Motto Is Legit: When it comes to giving advice to makers, she has these words to live by: "Make cool stuff and make sure you are not the only one that thinks it's cool."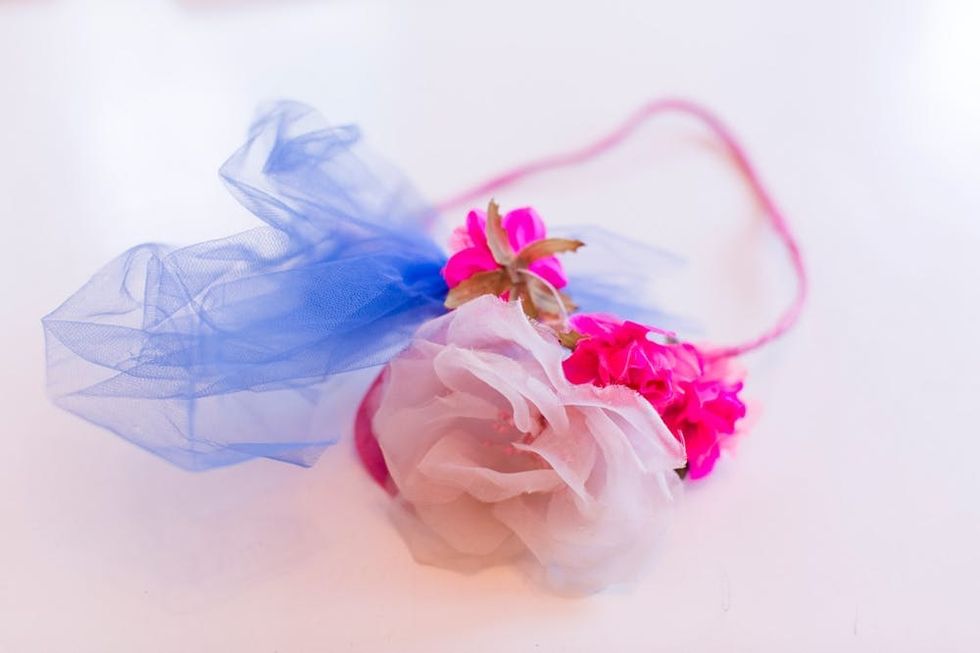 2. Ban.do Started With a Flower Crown: Okay, technically it started with hair accessories created using a mix of traditional craft materials, vintage silk flowers and a vision. The photo you see above is actually the first piece ever made under the name ban.do!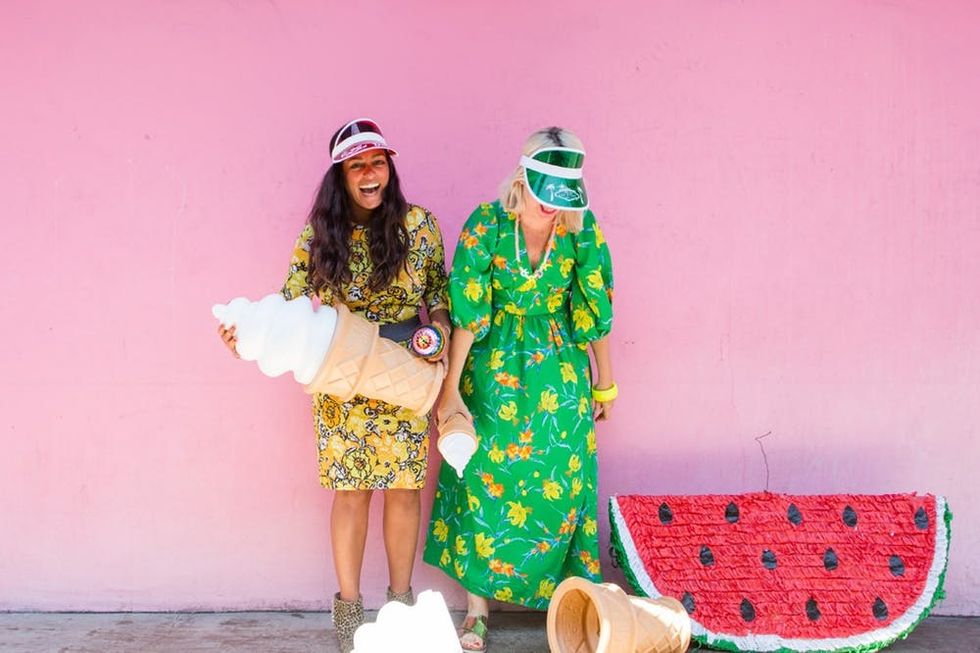 3. She's Had Seven Out of Eight of These Jobs: Bartender, cleaning lady, art teacher, barista, rickshaw driver, molecular biologist, photographer and prop stylist. The question is, which one is the lie?! I'm going with molecular biologist, only because I've actually driven a rickshaw myself once. I didn't get paid, but it seems ever-so-slightly more likely ;)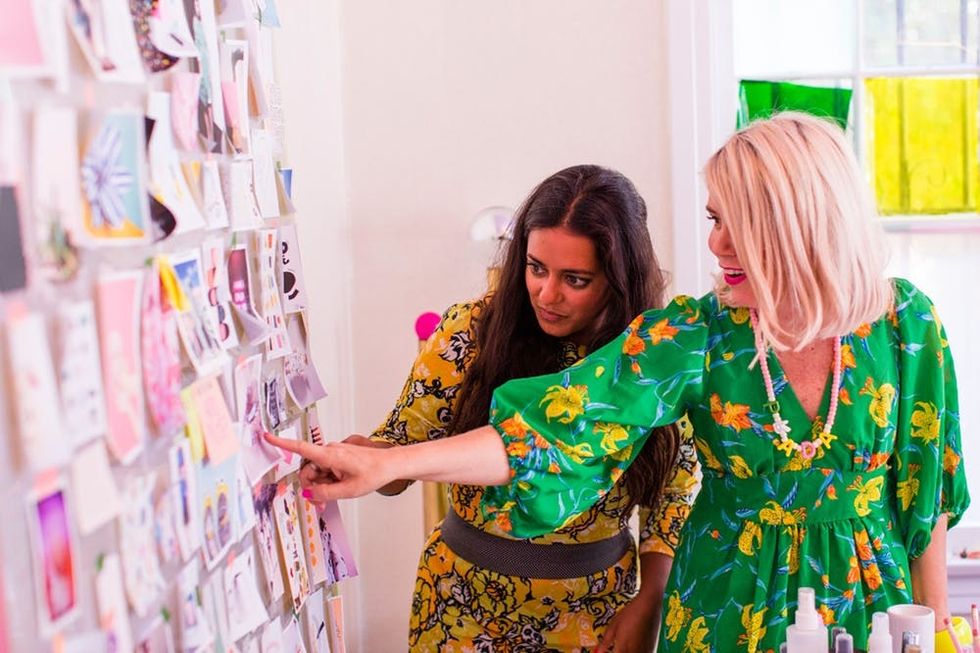 4. The Best Moodboards We've Ever Seen: Not only are these inspiration boards covered in perfectly curated images, quotes and washi tape, but they were custom made (in collaboration with Emily Henderson) for Jen's office.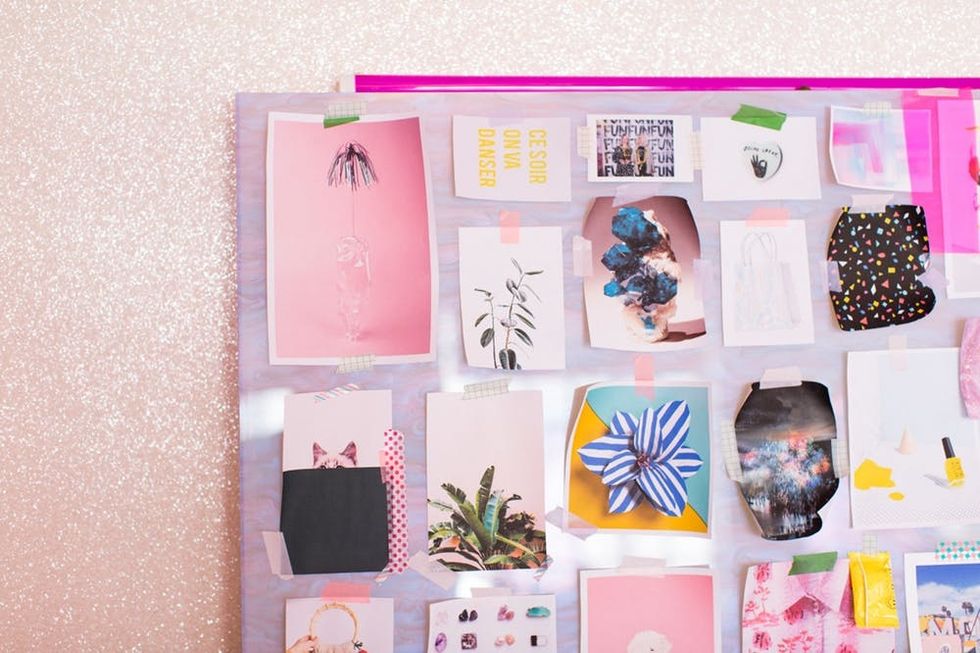 5. The Walls in Her Office Are GLITTER: For real. Not a little bit of sparkle — full-on glitter.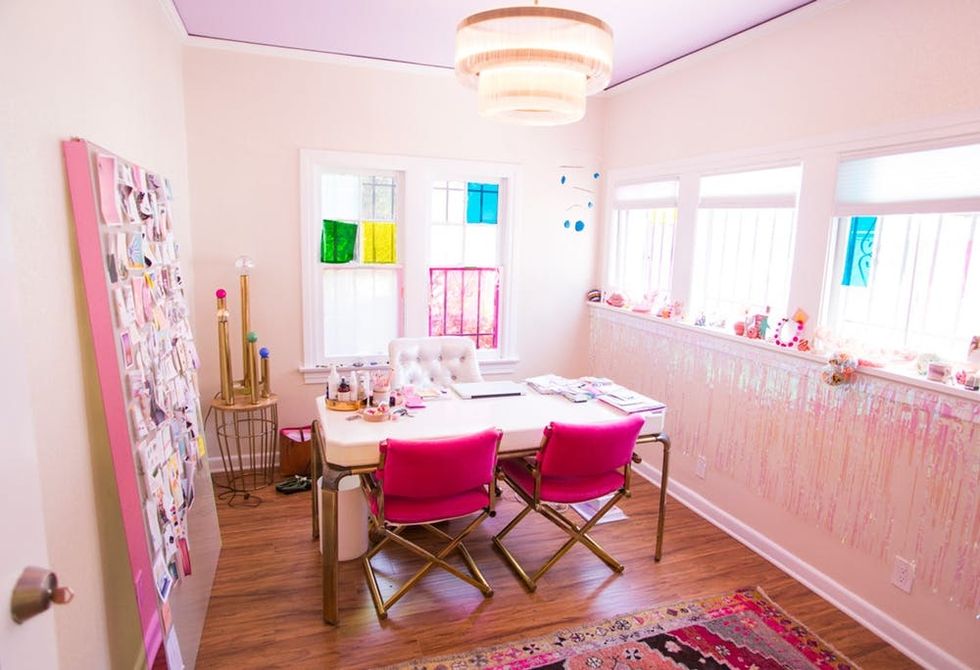 6. #BandoHonorRoll: This has to be one of my favorite things the babes of ban.do offer. Because they believe in hard-working women helping fellow hard-working women, they introduced the #BandoHonorRoll. Once a month, they open up their workspace to offer up some free advice to help artists, designers, entrepreneurs and more achieve their goals. If you're in the LA area, you can set up 15-minute appointments with one of six ban.do gals, and they will tailor their advice to your specific questions and goals. How cool is that?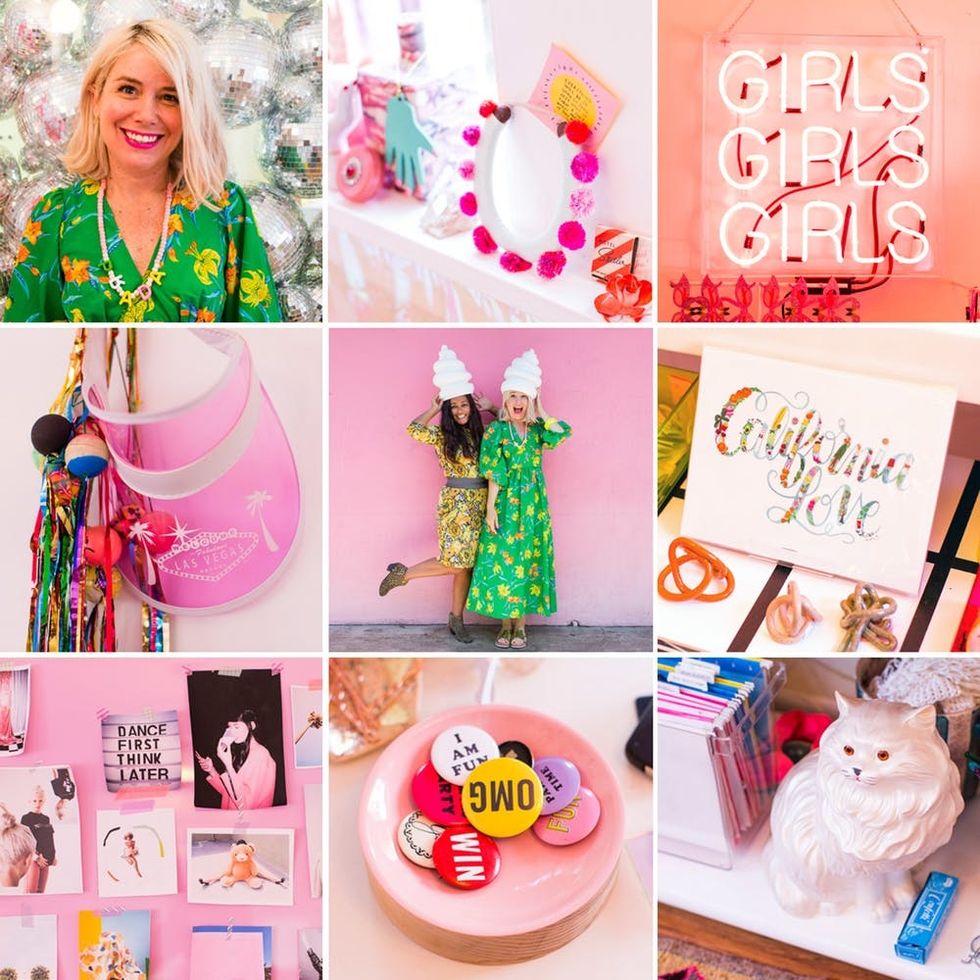 7. She Finds Inspiration Everywhere: "I find being alive to be pretty inspiring. The things I see, hear, smell, experience. Movies (old and new), the work of others, the stuff at the swap meet, the stuff in fancy department stores, museums, THE INTERNET… the list goes on."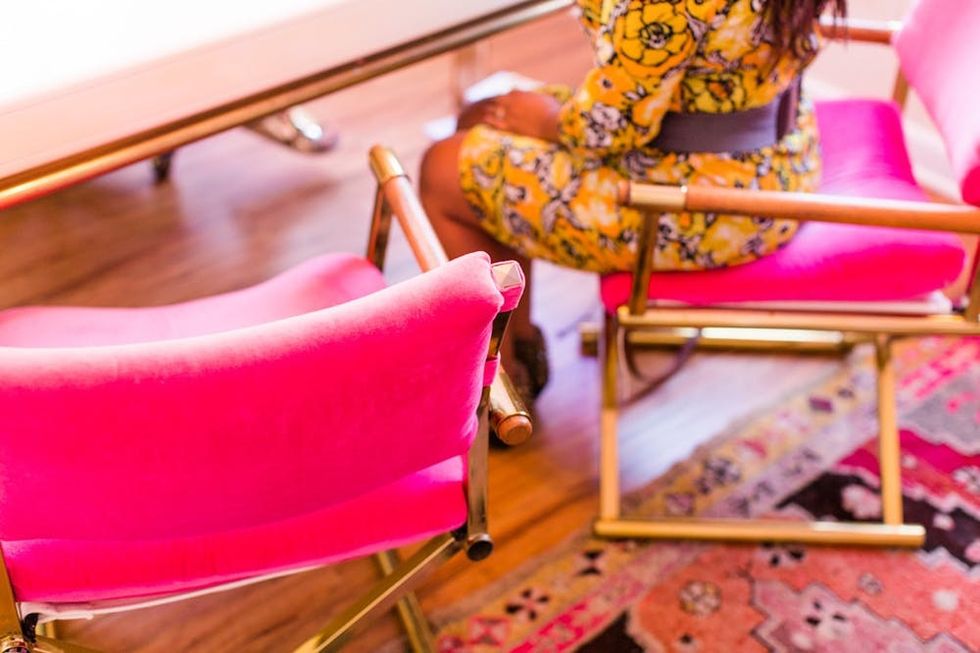 8. Micro-Meetings: As you grow a business, it's easy to shift from creative projects, styling and production to the business of running a business. One of her ways to combat this and still make time for creativity is the art of the micro-meeting. Short, to-the-point meetings with one or two people max, and then a series of clear action items for each party. Sounds good to us!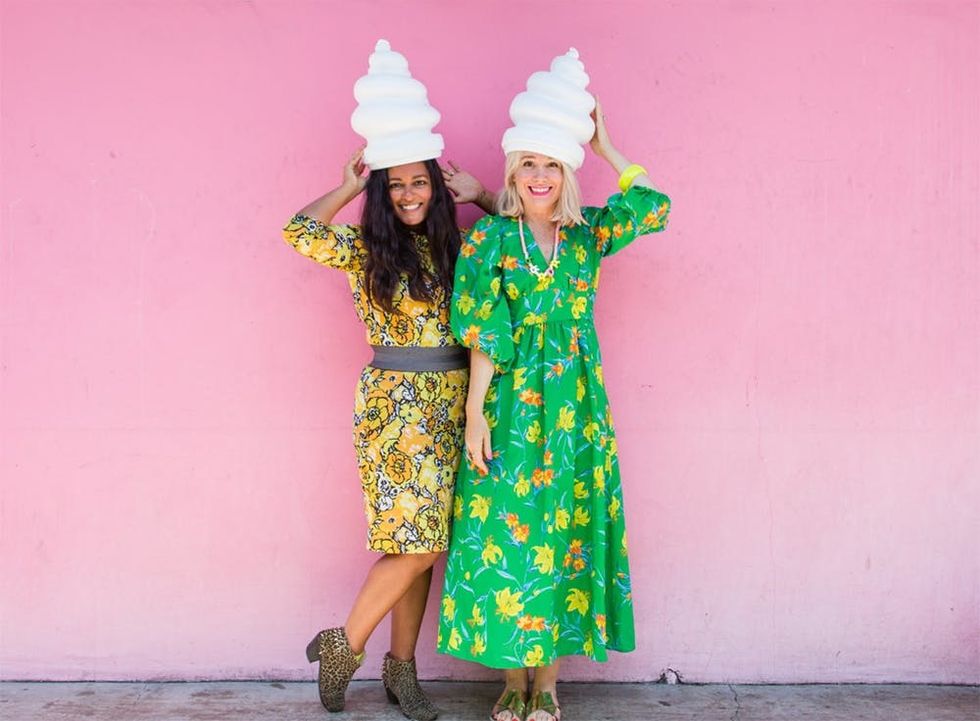 9. Her Go-to Song for Getting Pumped Up: Ice Cream and Cake by Buckwheat Boyz. And we think it is no coincidence that ice cream and cake also happen to be two of her very favorite things.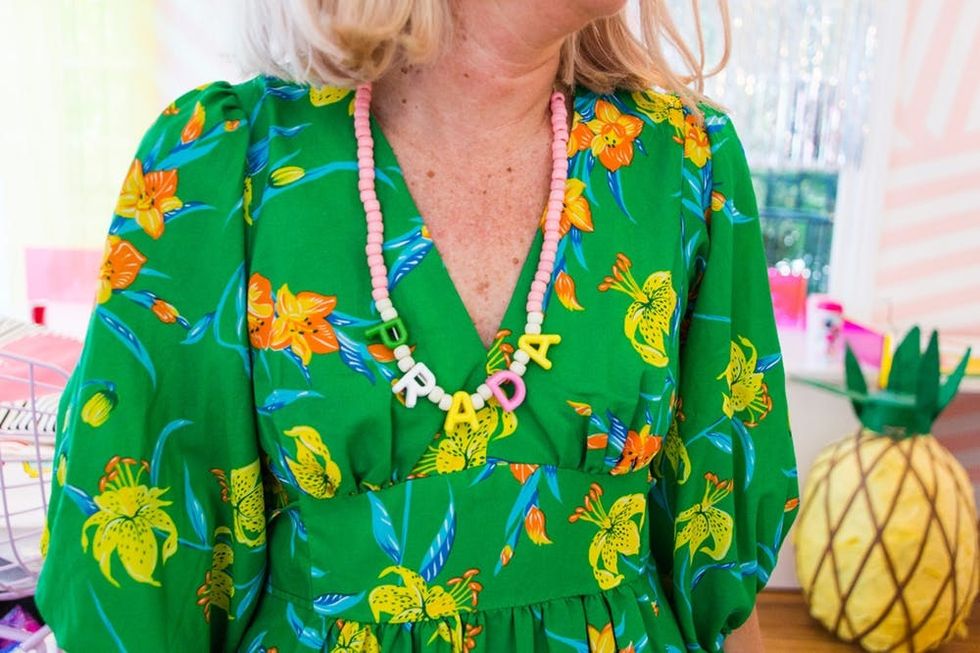 10. That Wardrobe Tho: Follow this chick on Instagram @jengotch, and you will quickly see what we mean. She's a curator of every aspect of her life, and her wardrobe is no exception.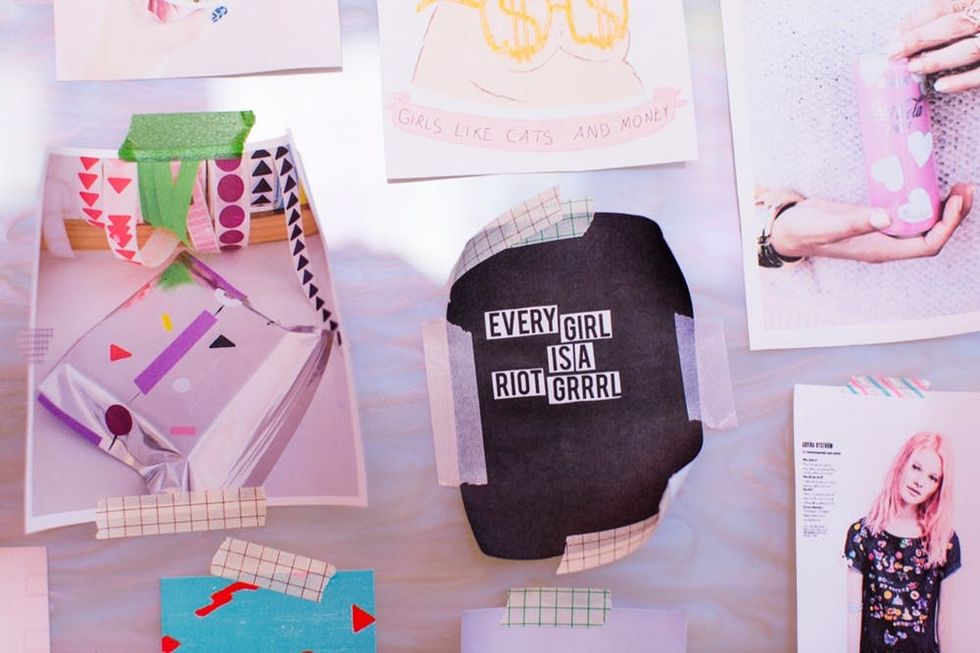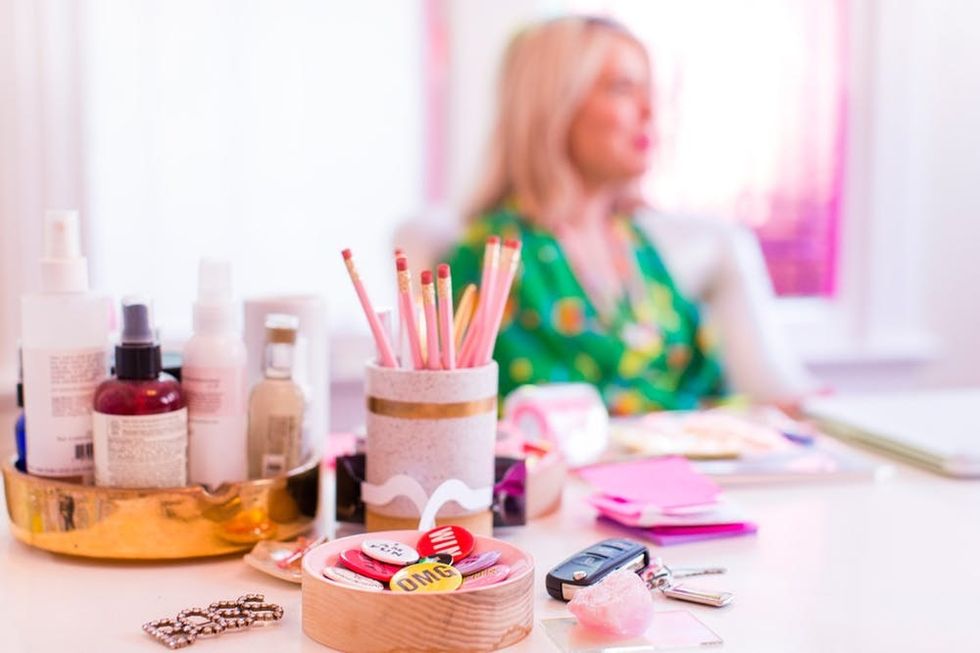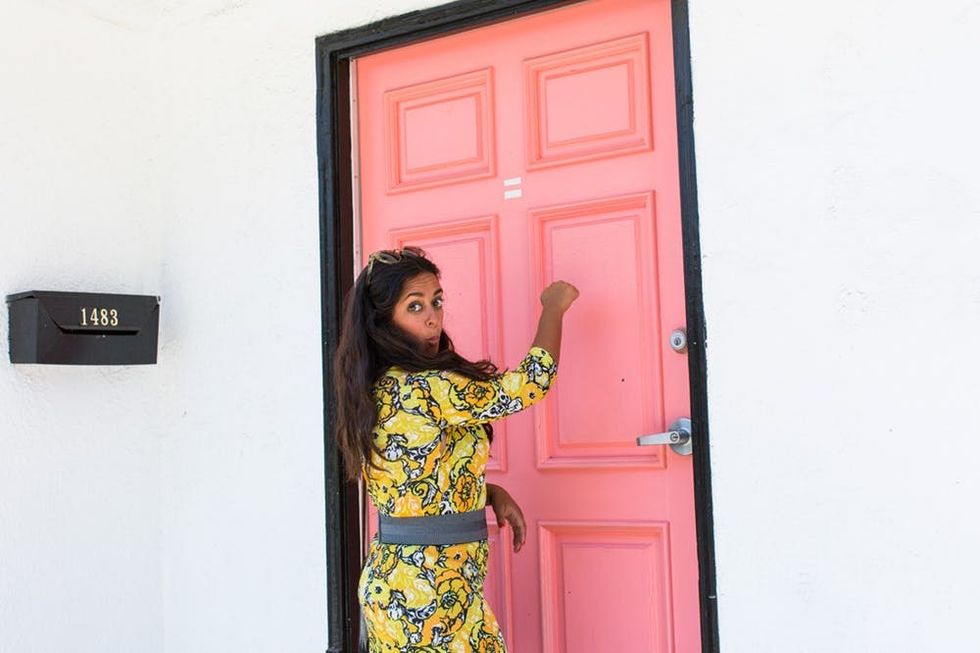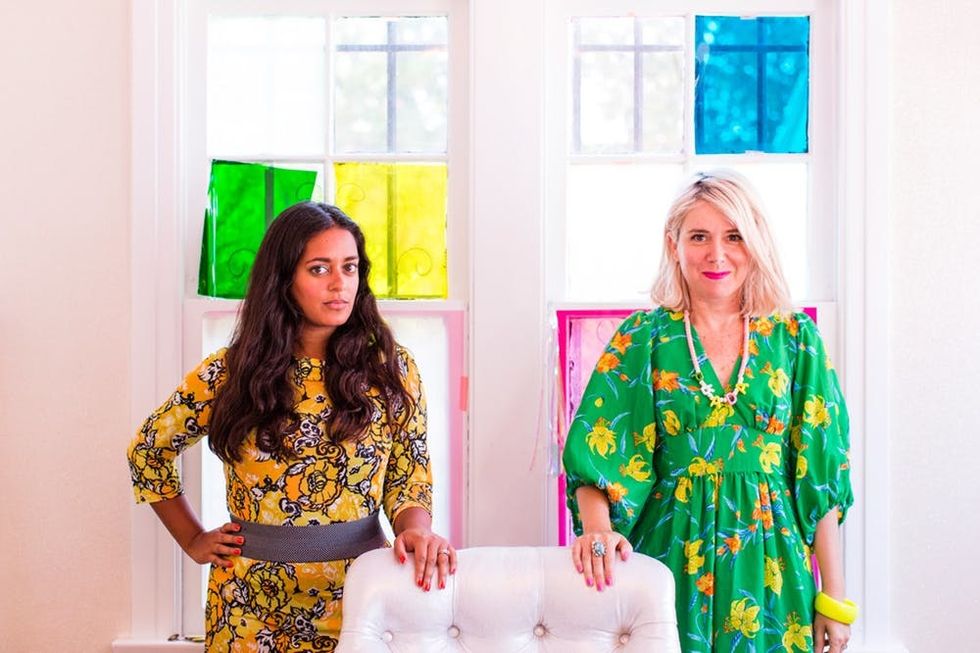 Head to the B+C Shop to check out and shop our favorite ban.do goodies, and be sure to follow @jengotch and @shopbando on Instagram!
What's your creative spirit animal? Let us know in the comments below.
Anjelika Temple
As Chief Creative Officer and Founding Partner at Brit + Co, Anjelika Temple brings her voracious consumption of all things creative and colorful to DIY projects, geeky gadgetry finds and more. When she's not DIY-ing her heart out, you'll find her throwing dinner parties with friends or adventuring with her husband David, their daughter Anokhi, and their silly dog Turkey.
Fashion