Why Kañiwa Is the Kylie Jenner of Grains
Nov 02, 2015
You've experimented with quinoa in everything from burgers to dinner bowls. Now, it's time for another ancient-made-new favorite to step up into the superfood spotlight. Meet kañiwa (pronounced kan-yee-wah). To break it down, if Kim K. is quinoa, think of this grain as Kylie Jenner. It is hot, hot, hot right now (celeb chef Virgilio Martinez and health advocate Dr. Oz can't stop raving about it) and for good reason. Here's why you should make kañiwa for dinner tonight.
---
1. It's packed with iron. Similarly to quinoa, kañiwa is stuffed with protein (about 7 grams per serving). But its real secret weapon is how much iron it contains (60% of your recommended daily dosage as opposed to quinoa's 15%).
2. It's easy to cook. If you've ever cooked quinoa, this grain is pretty much the same story: Two parts liquid to one part kañiwa. It'll cook up in about 15 minutes or less.
3. It tastes amazing. Not only is it easy to cook and great for you, it's actually pretty tasty too (did you ever think it was possible?). It has a sweet, nutty flavour which really comes out through if you toast it in a saucepan or a dry skillet before cooking it, according to the Veg Kitchen.
4. It's gosh-darn beautiful. The red grains add a pop of contrast to salads, sauces and appetizers, making your guests think you spent way more time on prep than you actually did.
Ready to test out the good-for-you grain for yourself? Here are our five favorite kañiwa recipes.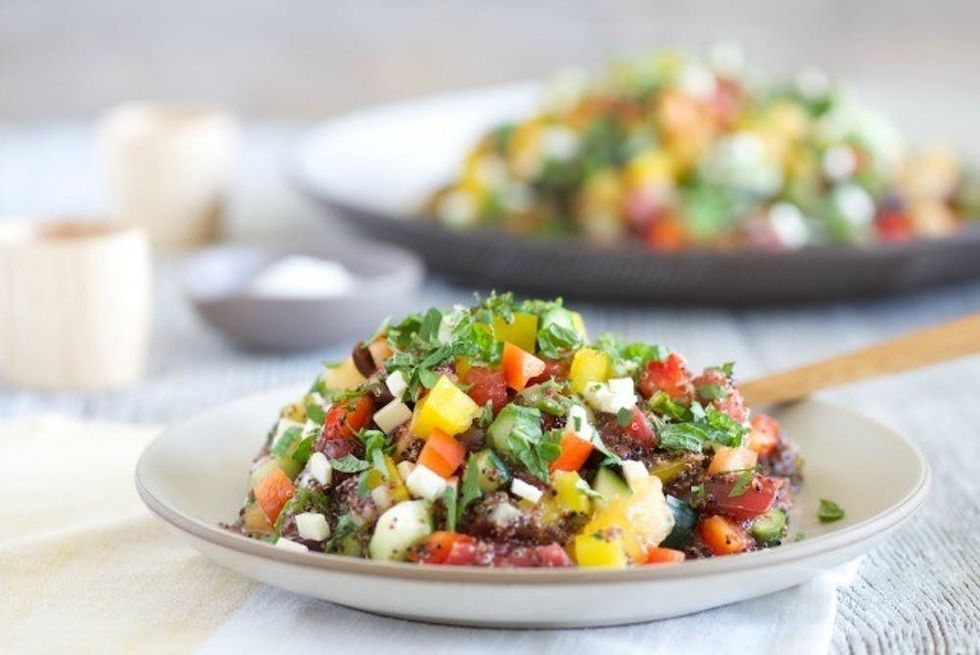 This beautiful and delicious spring salad works in all seasons. The recipe requires the kañiwa to be soaked overnight, so plan ahead! (via Vanille Verde)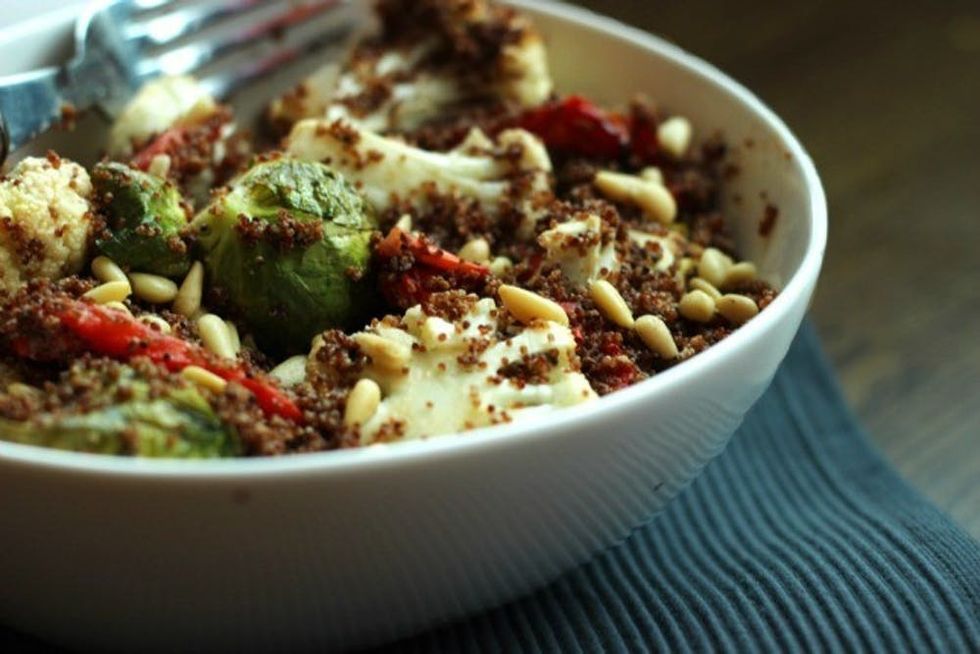 Packed with veggies and good-for-you grains, it is a wonder that this showstopping entree takes only 50 minutes to make! (via The Fresh Direction)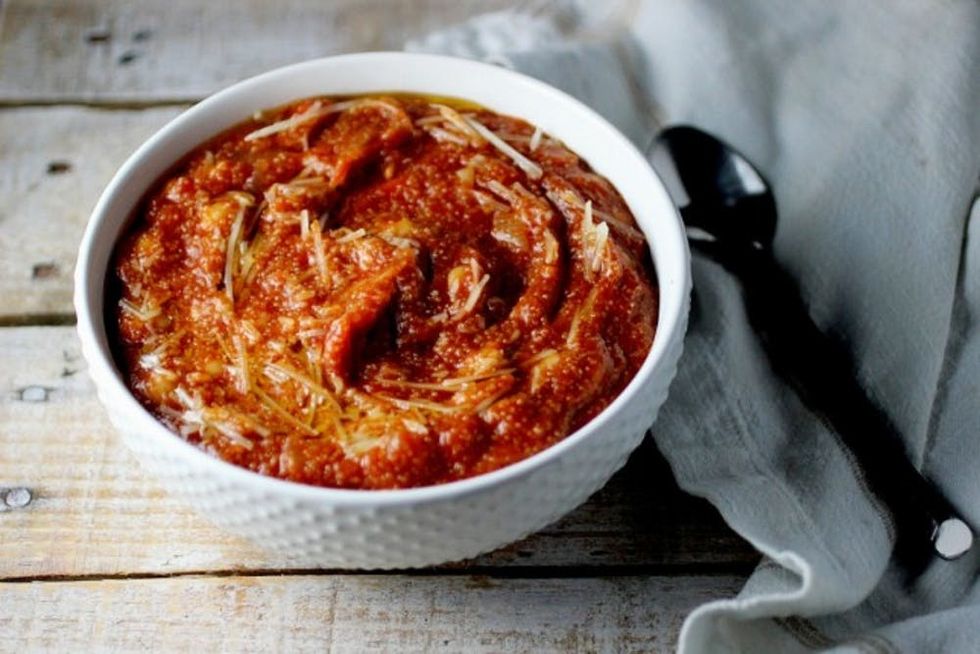 Move over chicken, there's a new soup for the soul. This easy to make (and great for you) soup is perfectly spiced for a lazy night in. (via Purely Elizabeth)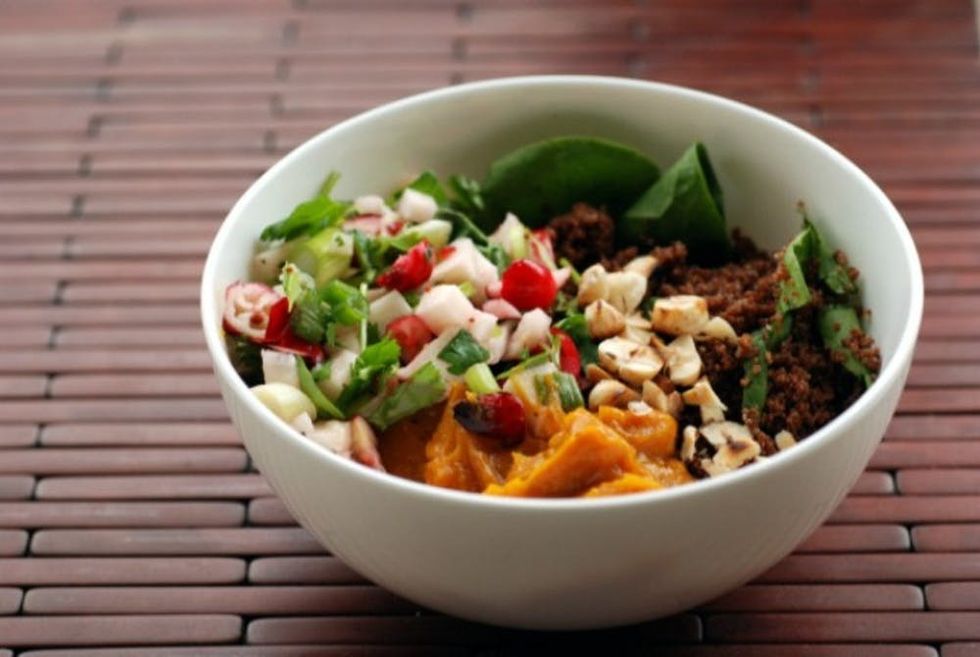 Although the recipe says you can substitute in quinoa for kañiwa, we love the rich red tones and iron-packed benefits of the grain. (via The Taste Space)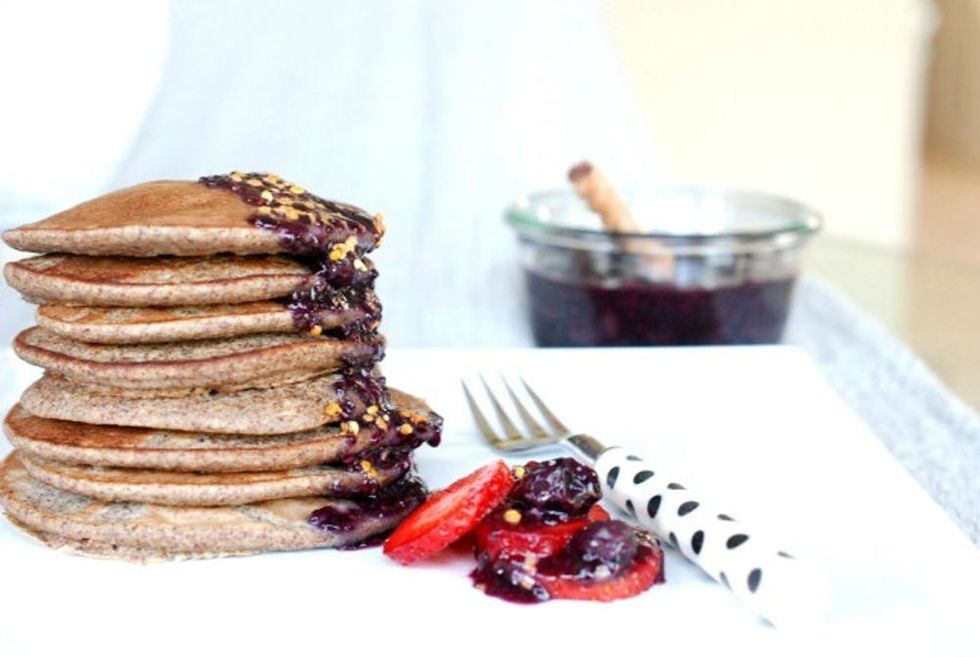 If a chai tea late and a blueberry muffin had a health-conscious baby, it would be this super simple and delicious pancake recipe. Enjoy! (via Nutrilicious)
Ashley Macey
Ashley Macey is a lifestyle freelance writer who loves all things fitness, wellness, and creativity. When she's not exploring her home in the Pacific Northwest with her dog Max, you'll probably find her curled up with a good book and some hot tea. Follow her daily jaunts on Twitter.