You've Got to See Dolce & Gabbana's Kate Middleton-Inspired Dress
Jun 01, 2017
As far as fashion tributes go, having a designer create something in your honor ranks pretty high. Dolce & Gabbana is releasing a dress named after Duchess of Cambridge and fashion icon Kate Middleton. And, sigh. It's really good.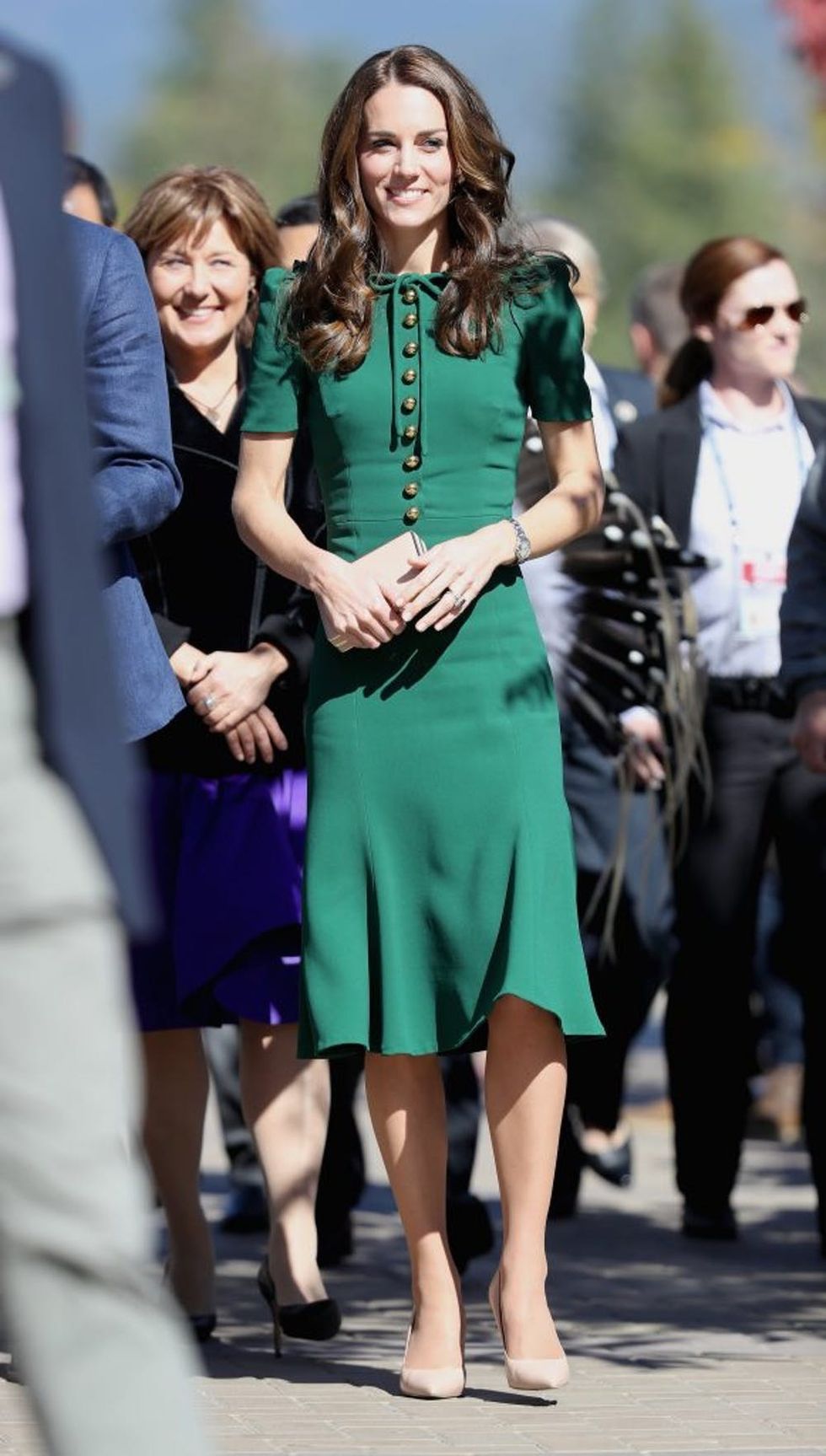 ---
Here's how it came to be: Middleton wore a version of the Italian fashion house's Georgette-trimmed midi emerald green dress during a trip to Canada. The design was from the duo's Fall 2016 collection and originally featured an Alice in Wonderland-esque pocket watch embroidered on the right side of the chest, but the version Middleton wore didn't have it.
Apparently, Dolce & Gabbana liked hers better, because the brand is rereleasing it minus that embroidery detail and calling it the Middleton Georgette-Trimmed Crepe Midi Dress ($2,675).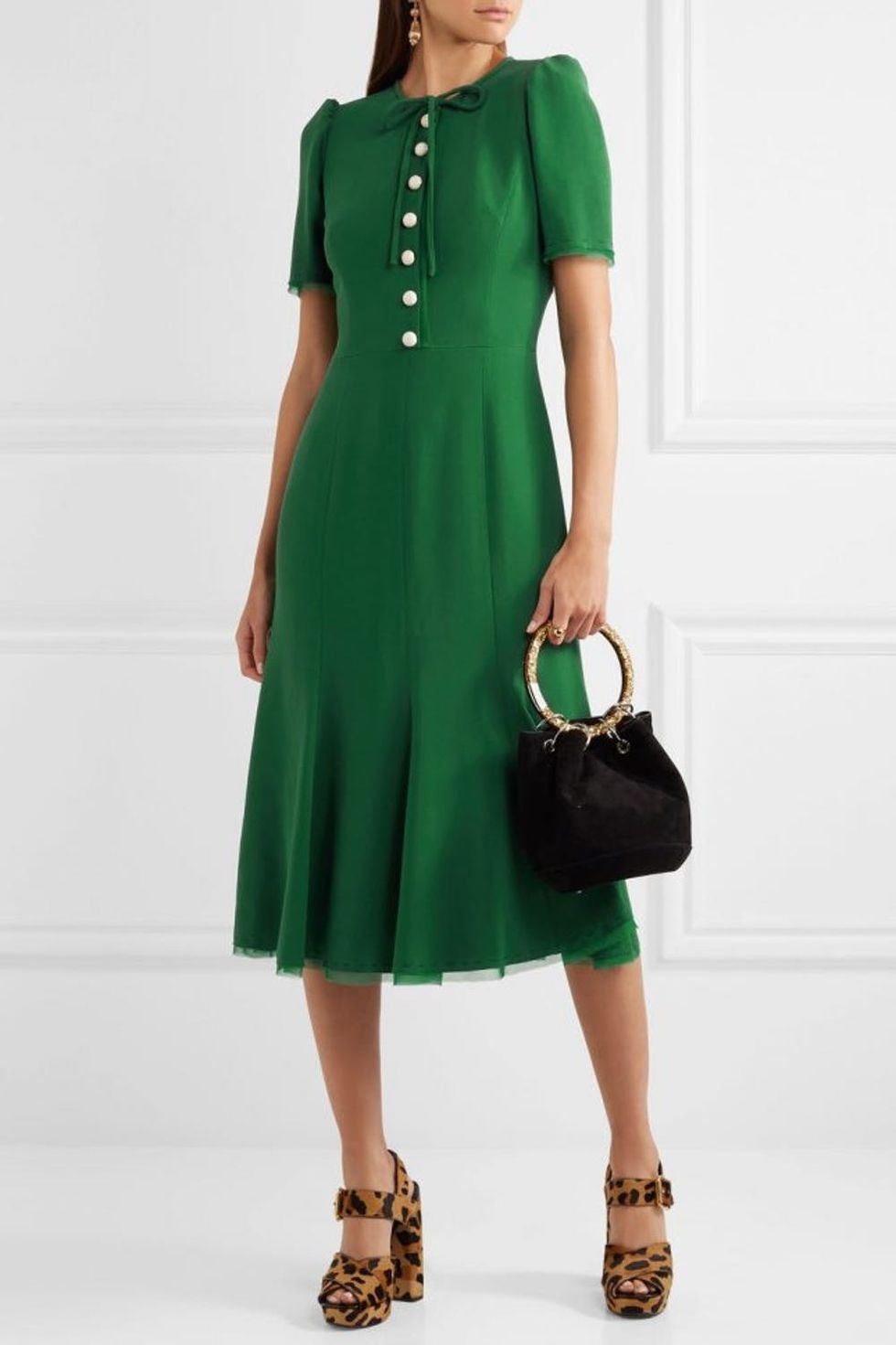 Now for a little bit of bad news: The dress is available right now on Net-A-Porter and that price tag is, ahem, considerable. That's a lot more than the See by Chloe dress or those Zara pants the mother-of-two love so much, right? As with anything Middleton wears, you better act quickly, because the "Kate effect" is in full force.
What do you think of Dolce & Gabbana's dress?Tweet us @BritandCo.
(h/t Refinery 29; photo via Chris Jackson/Getty)
Channing Hargrove
Channing Hargrove is a freelance fashion editor and writer in New York City. When she isn't writing about clothing (or shopping, for research, of course), Channing is writing about life in a tiny studio apartment in a big city — and what she's wearing — on her blog, Channing in the City.
Celeb Style