This Website Is Like the Warby Parker of Kids' Clothes Shopping
Jul 26, 2016
Hell hath no fury like a child forced to try on clothing in a store. Those who have had to take children on shopping trips know all too well the terror of getting a kid to try on a pair of pants when they really, really don't want to. But a new subscription box service, launching today, aims to help parents make shopping easier than ever.
---
Rockets of Awesome not only has a name that kids will be stoked about, but clothes that parents will love, too. They're a clothing subscription service, and each box — delivered right to your doorstep! — includes 12 items of clothing. They have offerings for boys and girls, with sizes ranging from 2-14 and prices from $12-$36. Like a few other mail-order companies (we're thinking Warby Parker), you get sent a whole bunch of options, you pick what you want to keep, pay for those and send the rest back. A box is mailed out four times (once every season) to make sure parents never have to drag children through the mall again.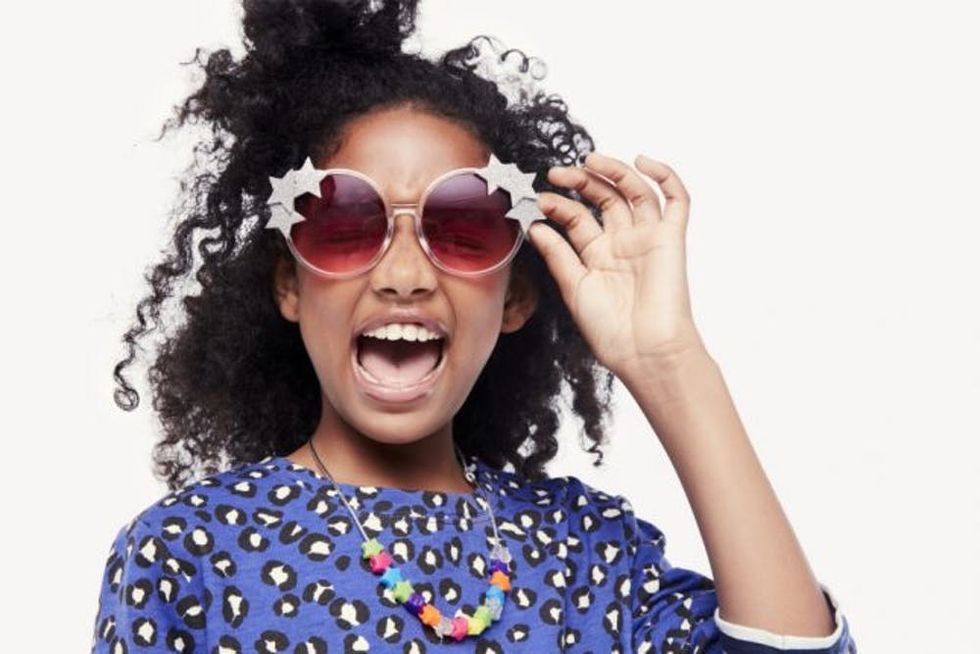 But the coolest part about this whole thing is that the service is completely customizable. Parents answer questions about their kids' style preferences — color, fit, likes, dislikes and wardrobe needs — and a personal shopper will pick out items from the Rockets of Awesome selection.
The site is live now and ready to solve all your back-to-school shopping woes. As for us, we're just trying to figure out how to fit into a kid's size 14 — there's a silver bomber jacket with our name on it.
Cailey Rizzo
Cailey is a junkie for all things pop culture. She studied journalism and English literature at SUNY Purchase, then continued studying French cinema and literature at Paris IV Sorbonne. She currently lives in New York where she can often be found singing '70s music at karaoke bars.