15 Charming Southern Baby Names
Mar 06, 2017
Between the warm weather and the warmer people, Southern charm is real, y'all. If you spend your time daydreaming about biscuits, porch swings, and old-fashioned good manners, here are 15 Southern baby names that are lovelier than a tall glass of sweet tea.
---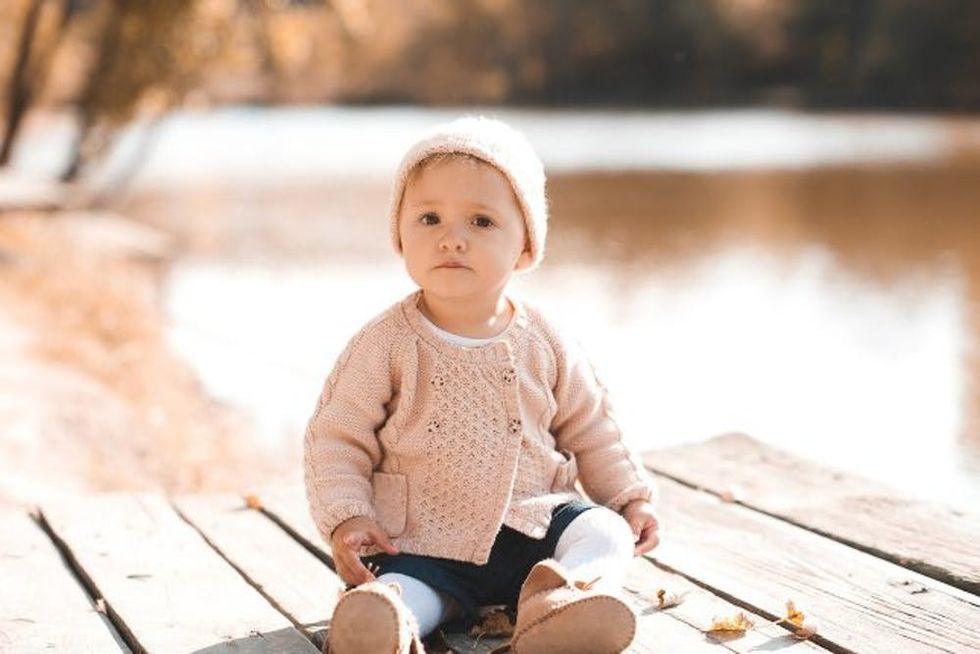 1. Austin: Shortened for Augustine and meaning "magnificent," this traditionally boys' name (number 32 on Nameberry) has started to become popular for girls as well.
2. Belle: Belle means "beautiful" in French, and it's about to be on everyone's shortlist when Emma Watson magically sings and dances her way through Disney's upcoming live-action version of Beauty and the Beast.
3. Beau: The name means "handsome," which is perfect for a Southern gent. Tori Spelling and Dean McDermott just welcomed their fifth child, a son named Beau Dean.
4. Blanche: Originally a French royalty name, Blanche has been more recently associated with Southern heroines like Blanche DuBois from A Streetcar Named Desire and the sassy Blanche Devereaux from TV's Golden Girls.
5. Chance: This name isn't a bad gamble, as it's been in the top 250 every year since 2005 (except when it was number 258 in 2005). The name also made musical headlines when Chance (short for Chancellor) the Rapper recently took home three Grammy awards.
6. Emmett: Meaning "truth" or "universal," Emmett can be used for either gender and is becoming a trendy new twist on popular girls name Emma.
7. Frankie: The '80s saw British pop band Frankie Goes to Hollywood launch their hit single "Relax" (remember those "Frankie says relax" tees?). A nickname for Francis or Frances, Frankie is now used equally for boys and girls. Both Lake Bell and Drew Barrymore named their daughters Frankie.
8. Georgia: The state name has been the star of many hit songs — "Georgia on My Mind," "Midnight Train to Georgia," and "Sweet Georgia Brown," for example — and is a lovely name no matter what part of the country you're from.
9. Harley: Traditionally a male name, Harley has been increasingly used for girls. Margot Robbie's 2016's Suicide Squad super-villain Harley Quinn was such a standout character that she inspired countless Halloween costumes and a spinoff film, so Harley's star could continue rising.
10. Magnolia: Magnolias are so elegant, fragrant, and quintessentially Southern that they're the state flower for not one but two states: Louisiana and Mississippi. Probably best immortalized in the tearjerker Steel Magnolias, this flower name is a sweet choice for a little girl.
11. Peyton: Peyton has been considered an all-American male name a la Peyton Manning, but it has been an increasingly popular choice for girls over the years (currently a top 100 US name).
12. Savannah: From the oldest city in Georgia to a zesty Girl Scout Cookie, Savannah has been a crowd pleaser since the 1880s and was number 38 in the US in 2015. Famous namesakes include Queen Elizabeth's first great-grandchild, Savannah Anne Kathleen, and The Today Show co-anchor Savannah Guthrie.
13. Scarlett: If there's anyone who personifies the Southern belle, it's Gone With the Wind's Scarlett O'Hara. But the name Scarlett, which means "red," has not faded away over the years — Hollywood has Scarlett Johansson, and both Mick Jagger and Sylvester Stallone have daughters named Elizabeth Scarlett and Scarlet.
14. Talullah: Talullah or Tallulah is an Irish name which means "lady of abundance." It's something a little different for unconventional parents; Demi Moore and Bruce Willis named their youngest daughter Tallulah Belle.
15. Tennessee: This name with Cherokee origins can be gender neutral. Most notable male namesakes include playwright Tennessee Williams and the youngest son of Reese Witherspoon and Jim Toth (perhaps a nod to the actress's home state).
What's your favorite Southern-inspired name? Share it with us @BritandCo!
Lesley Chen
Lesley Chen is a California native who writes about travel, health/fitness, and other lifestyle topics. She has a serious case of RBF and exercises mainly to balance out an aggressive candy addiction.