The One Clue That Reveals Lady Gaga and Taylor Kinney May Have Had a Secret Wedding This Weekend
Mar 28, 2016
For the ordinary engaged couple, something like an enchanted forest wedding or a spontaneous "pop-up wedding" might be a fun + trendy way to tie the knot. However, if you're a celebrity doing the nuptials, in secret appears to be the way to go. It's how Ashton Kutcher and Mila Kunis did it. It's also the type of ceremony Jennifer Aniston and Justin Theroux opted for. The latest famous couple to join the secret marriage club? Well, it just might be Lady Gaga and her fiancé Taylor Kinney.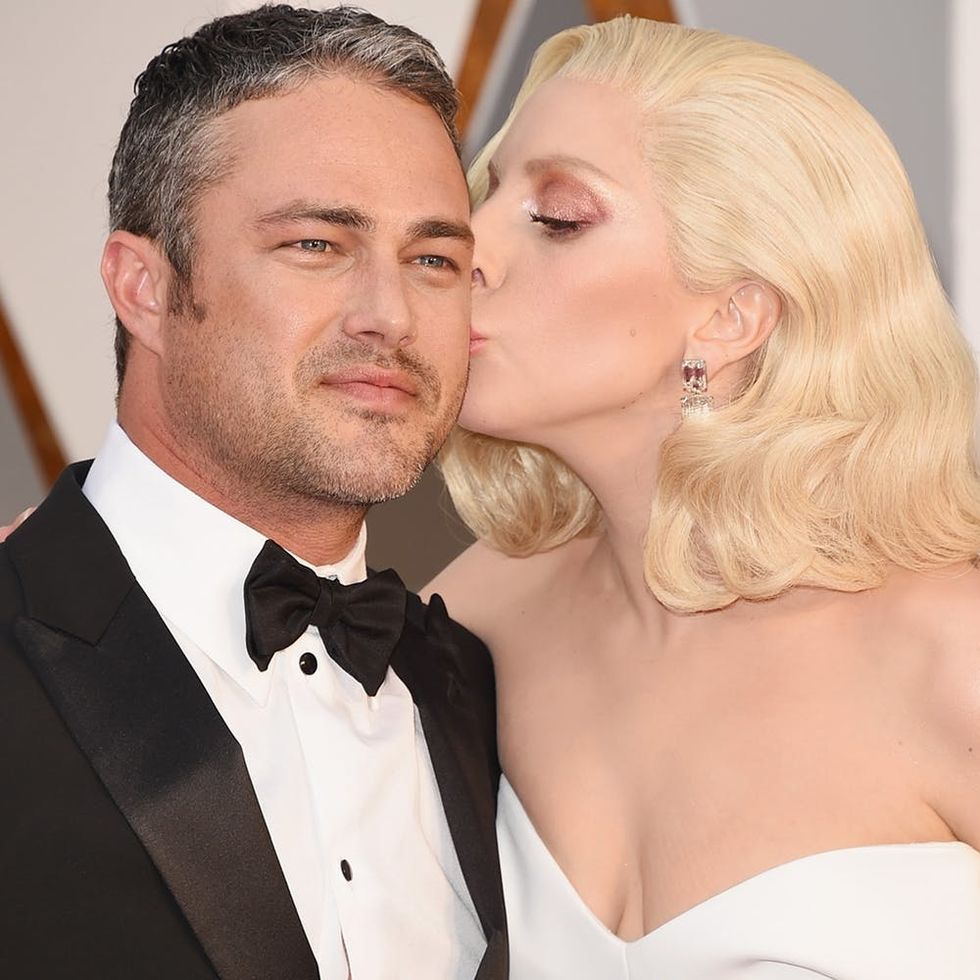 ---
The couple — who got engaged back in February of 2015 — gathered all their famous friends last night to celebrate Lady Gaga's 30th birthday. Taylor Swift, Chrissy Teigen, Kate Hudson and Nick Jonas were just a few famous faces in attendance. The public seemed happy (albeit terribly jealous) with that story until Lady Gaga stepped out later in the night with Taylor wearing a totally different ring!
It's believed that Lady Gaga and Taylor Kinney are now married after swapping her engagement ring for a wedding one! pic.twitter.com/JjtYHa5A5E

— Shady Music Facts (@musicnews_shade) March 27, 2016
Lady Gaga's massive, heart-shaped engagement ring is hard to miss, and she's rarely seen without it. However, last night it had noticeably been replaced with a simple gold band. Taylor was also seen wearing a similar ring on his ring finger. Hmm… very mysterious. The couple has yet to confirm or deny anything, but we're going to go ahead and say the odds of a top-secret wedding are looking fairly certain.
Would you ever attempt a secret wedding? Share with us on Twitter @BritandCo.
(Photos via Jason Merritt/Getty)
Cortney Clift
Cortney is the senior writer and special projects editor at Brit + Co. She typically covers topics related to women's issues, politics, and lifestyle. When she's not buried behind her computer you'll find her exploring New York City or planning her next big adventure.