20 Desserts You Can Make With Leftover Easter Candy
Mar 27, 2016
Easter is over, and you have more leftover pastel candy than you know what to do with. Don't stash it in your cabinet until Halloween (trick or treaters don't deserve that). Instead, give your candy new life with these colorful recipes.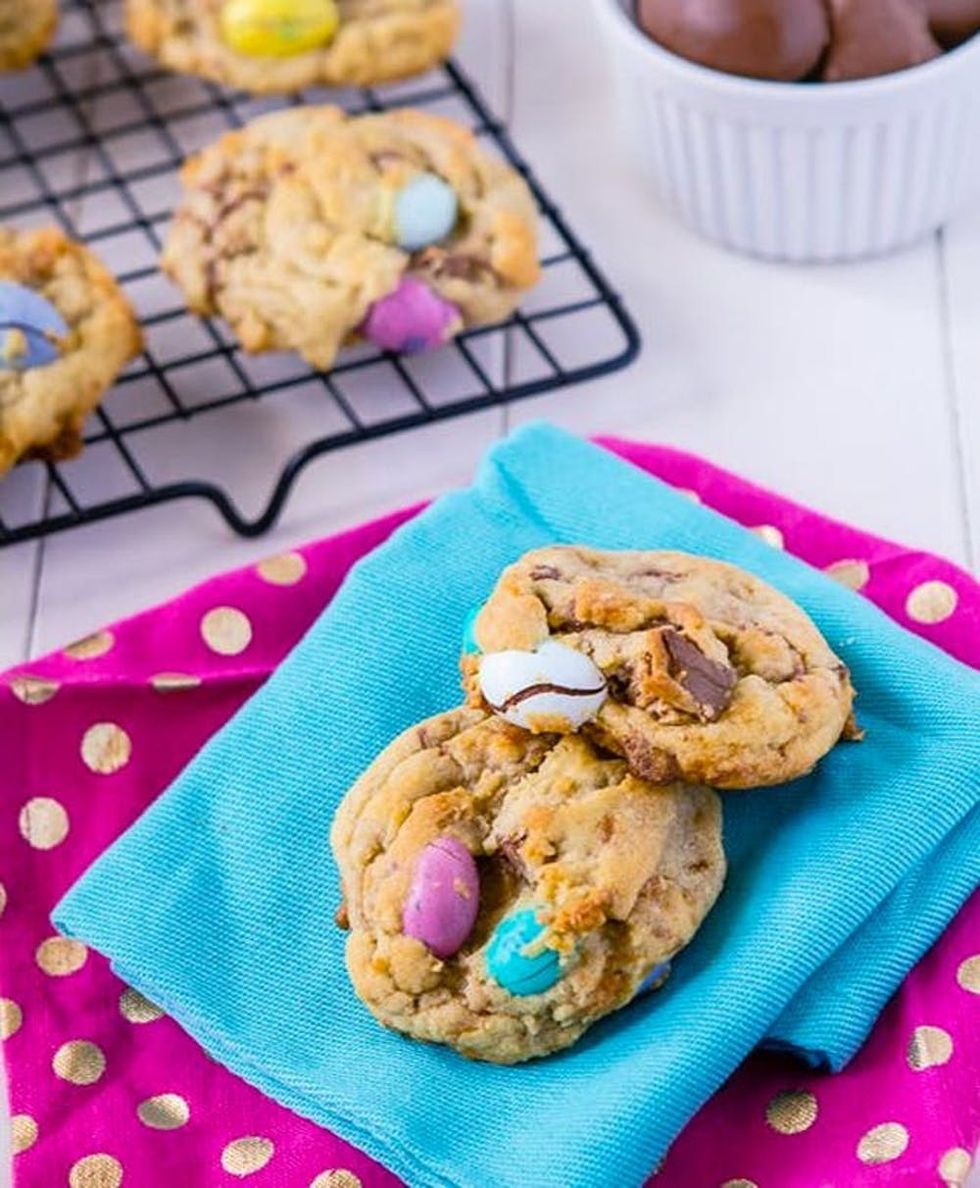 ---
1. Candylicious Junkyard Cookies: This cookie recipe is all about cleaning out your candy jar. Sure, it calls for specific candies like M&M's and Kit Kat bars, but you can throw in whatever chocolate-based candy you have on hand. Trust us: Your cookie will come out equally delicious. (via A Zesty Bite)
2. S'mores Peeps: Turn regular ol' s'mores into brightly colored sandwiches for fairies with chocolate-dipped graham crackers, a pastel gooey marshmallow center, and no campfire necessary. (via Brit + Co)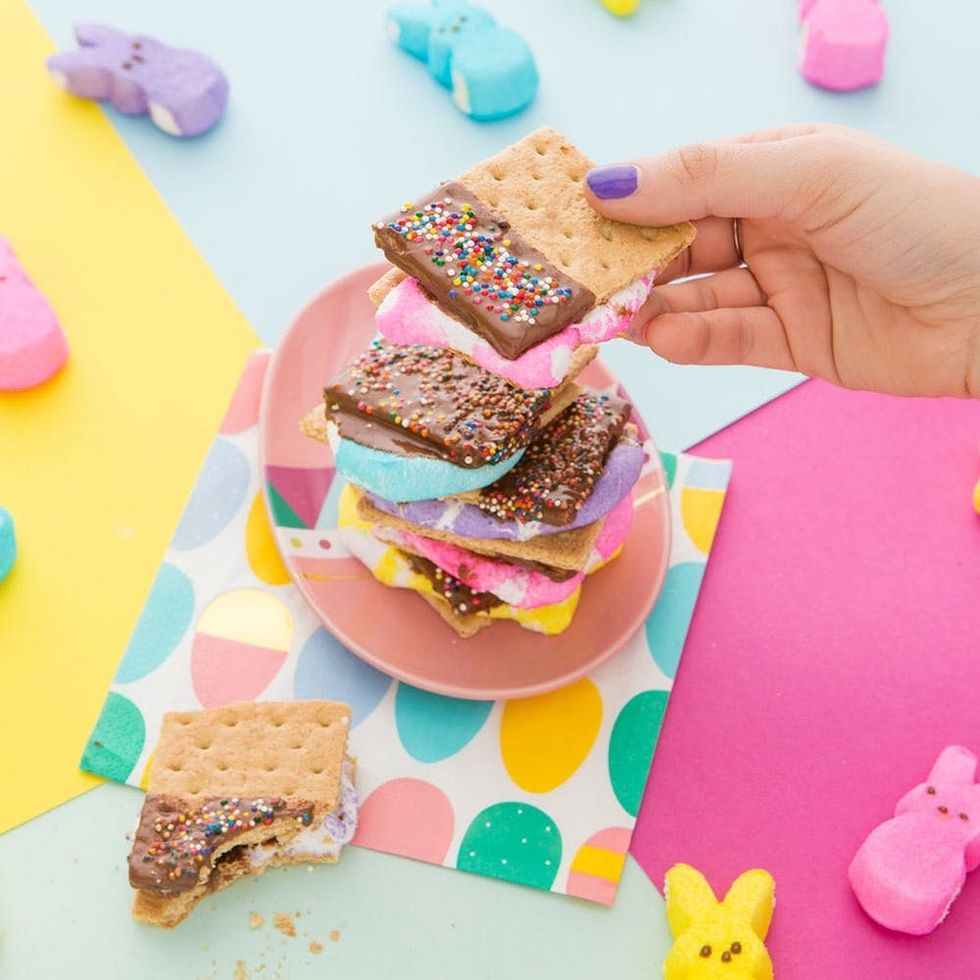 3. Jelly Bean Donuts: Finally, a socially acceptable way to eat jellybeans for breakfast. (As hard as we tried, jellybean cereal just wasn't catching on!) If you don't have a donut pan handy, that's okay. You can also make jelly bean muffins. (via Melanie Makes)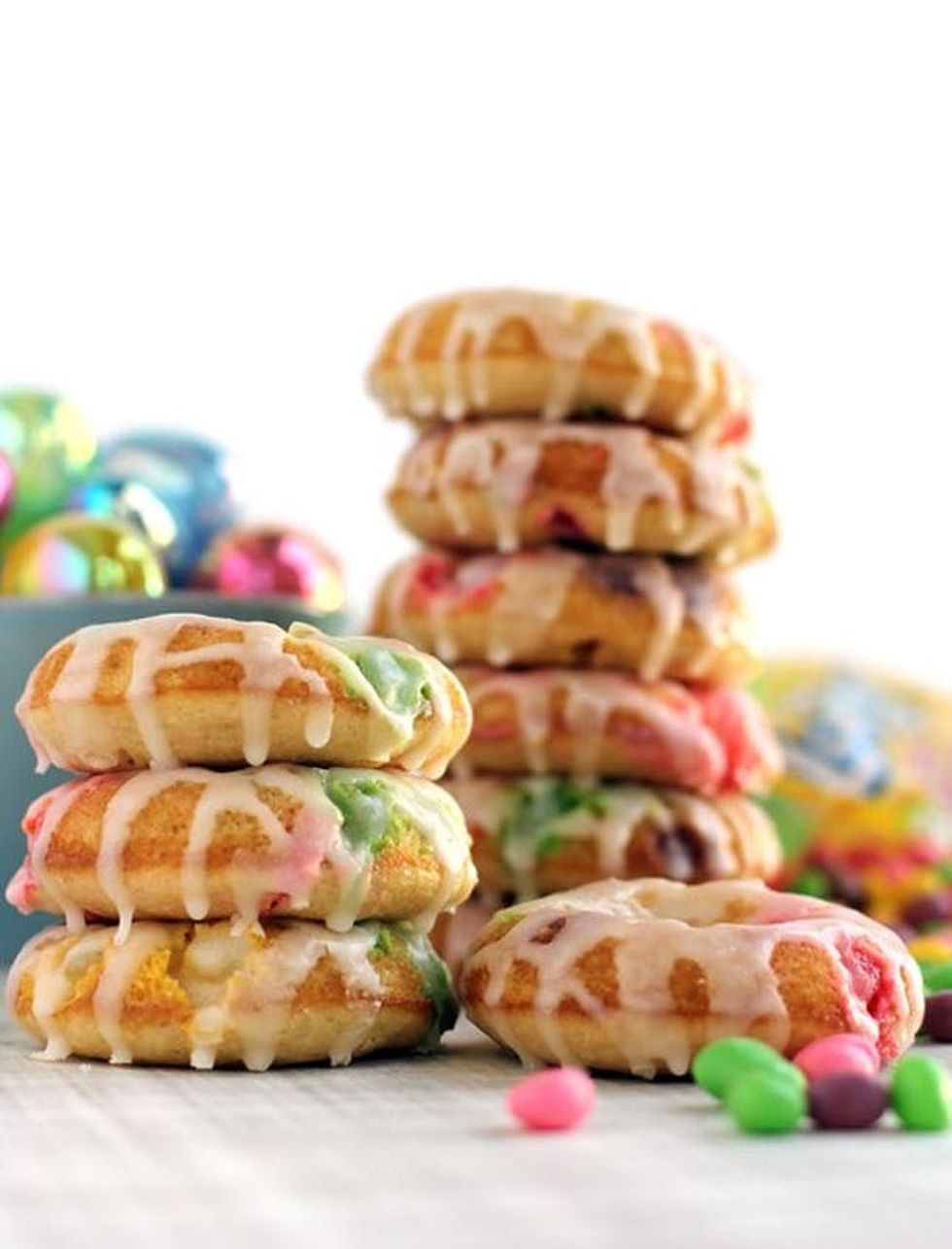 4. Chocolate Cadbury Egg Cookies: Chocolate lovers will go wild for these cookies. For starters, the cookie base is chocolate. What's even better is the Cadbury eggs are five times as big as chocolate chips. That's more chocolate per inch of cookie. (via Tastes Better from Scratch)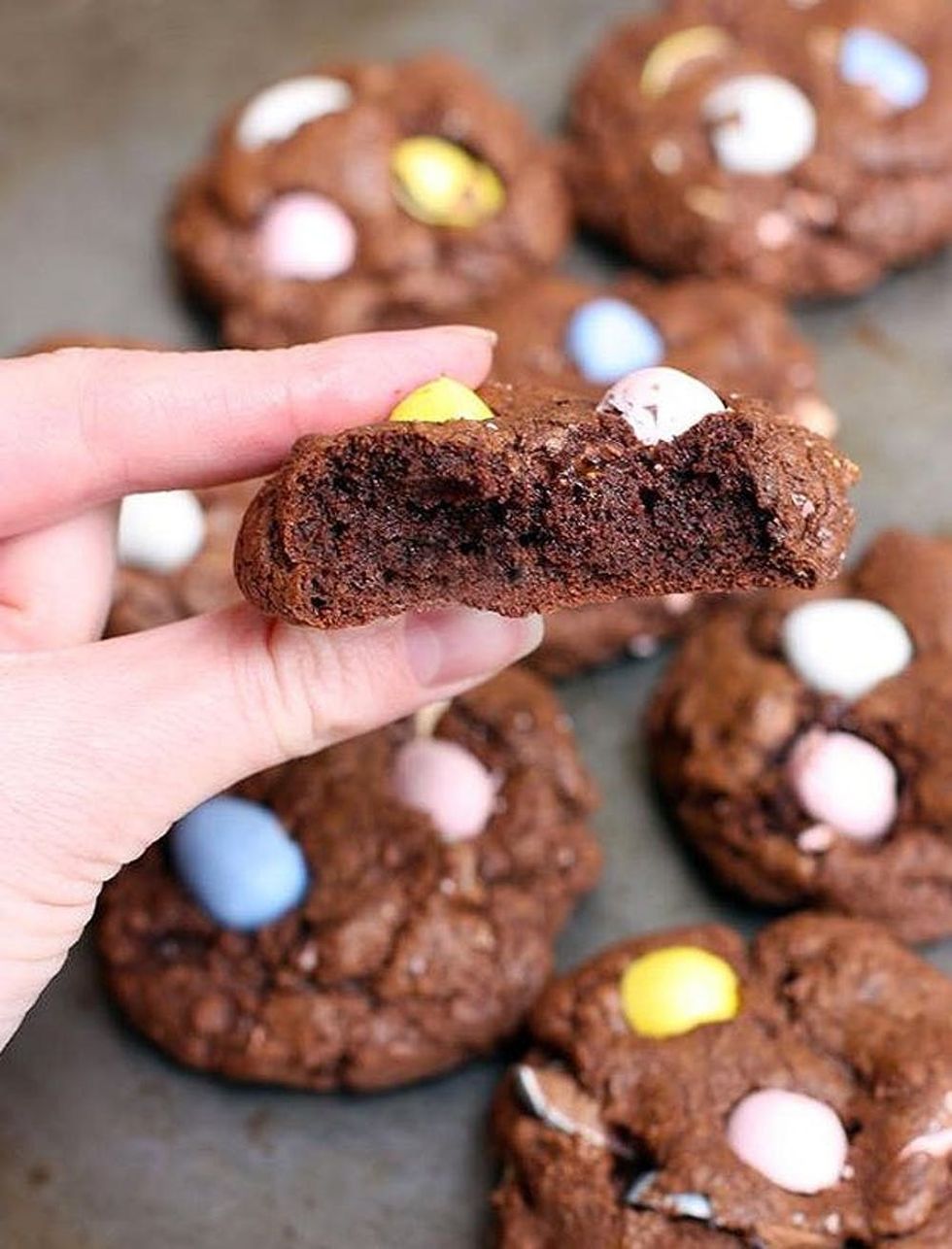 5. Candy Bar Pie: Put your leftover pie crust and leftover candy to good use with this pie. Sure, this is more like a giant cookie in the shape of a pie, but we're still in heaven. (via Crazy for Crust)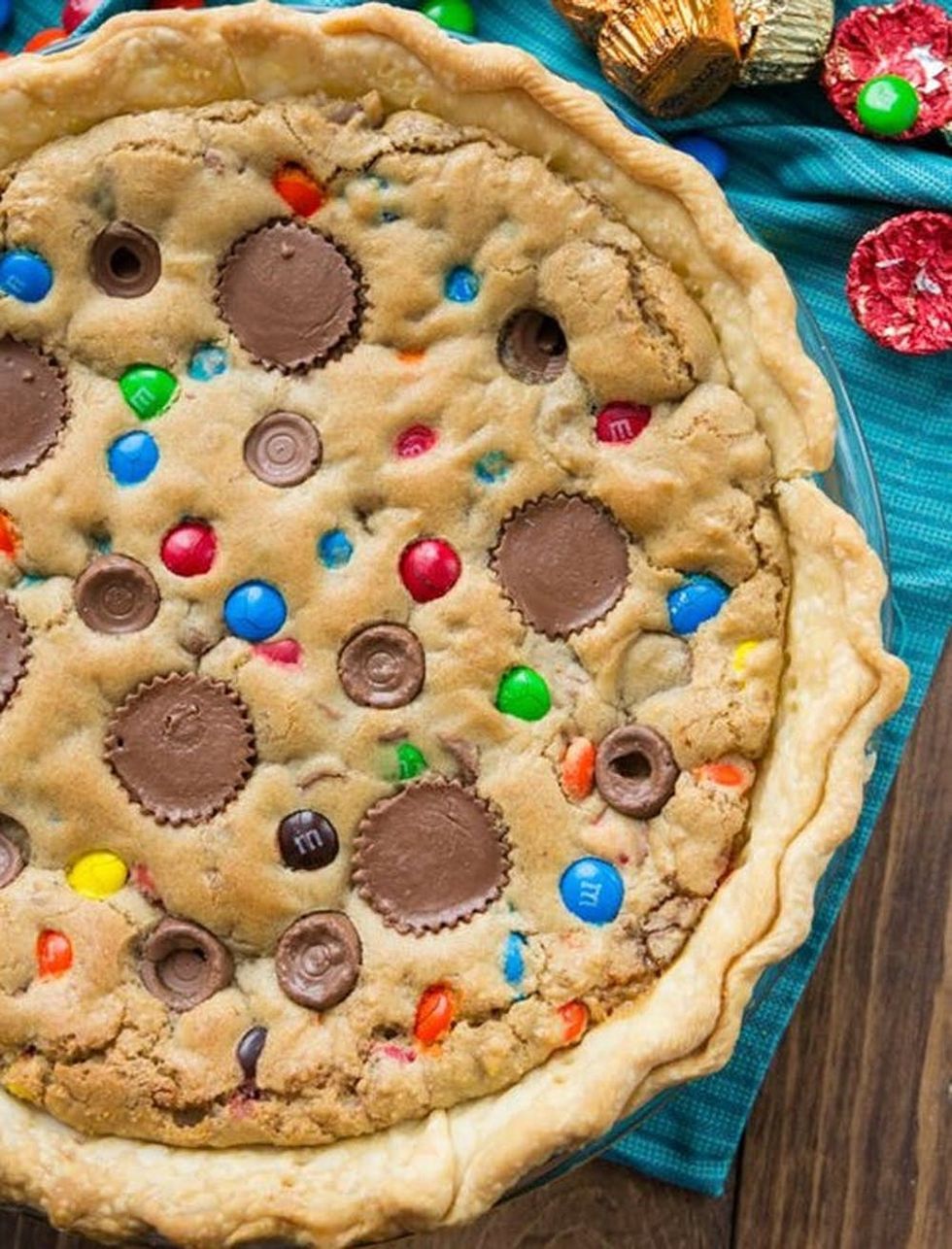 6. Marbled Jelly Bean Bark: Why should peppermint bark get all the glory? Jelly beans liven up white chocolate bark with spring colors in this delish treat. Bonus: This recipe only requires *three* ingredients. (via A Pumpkin & A Princess)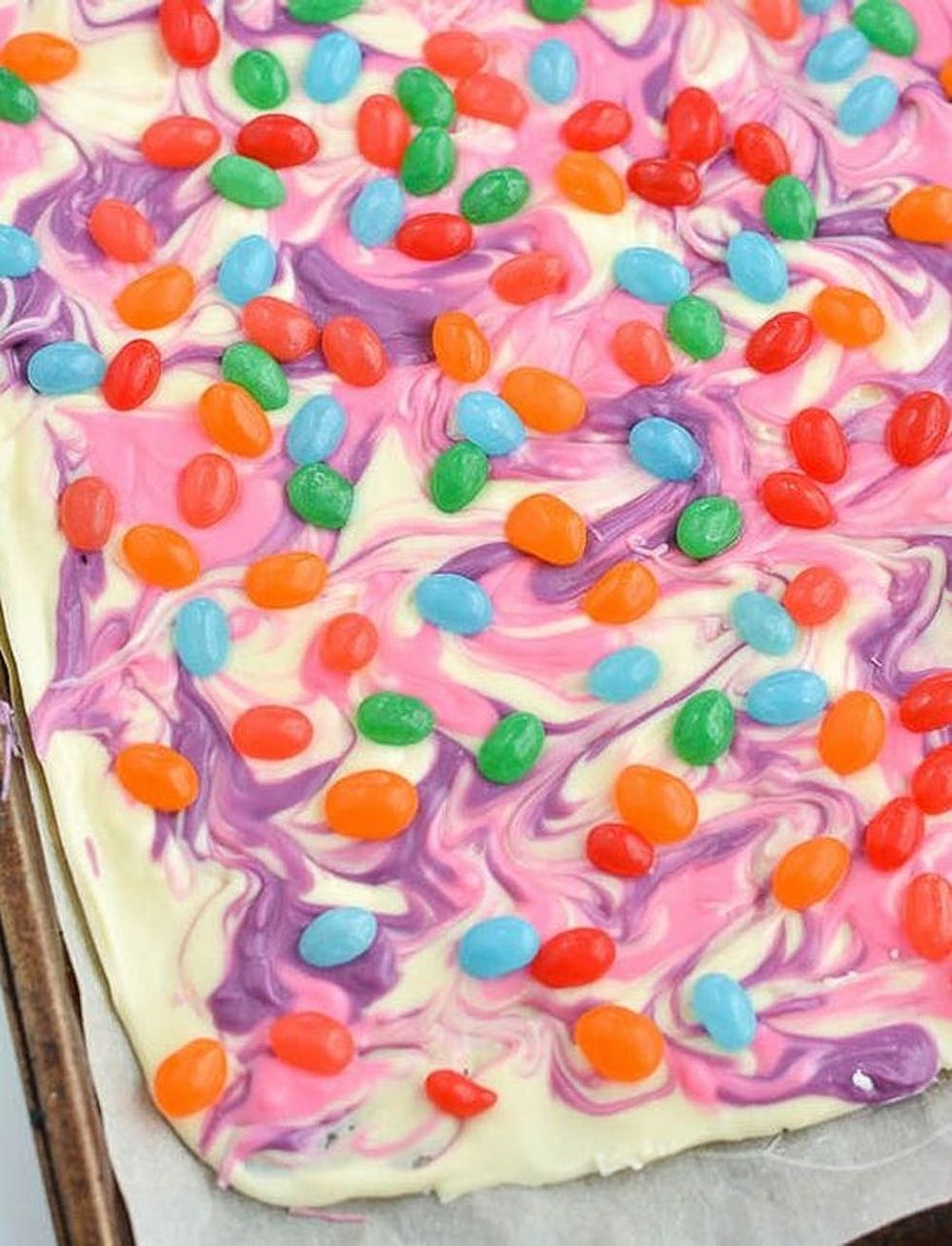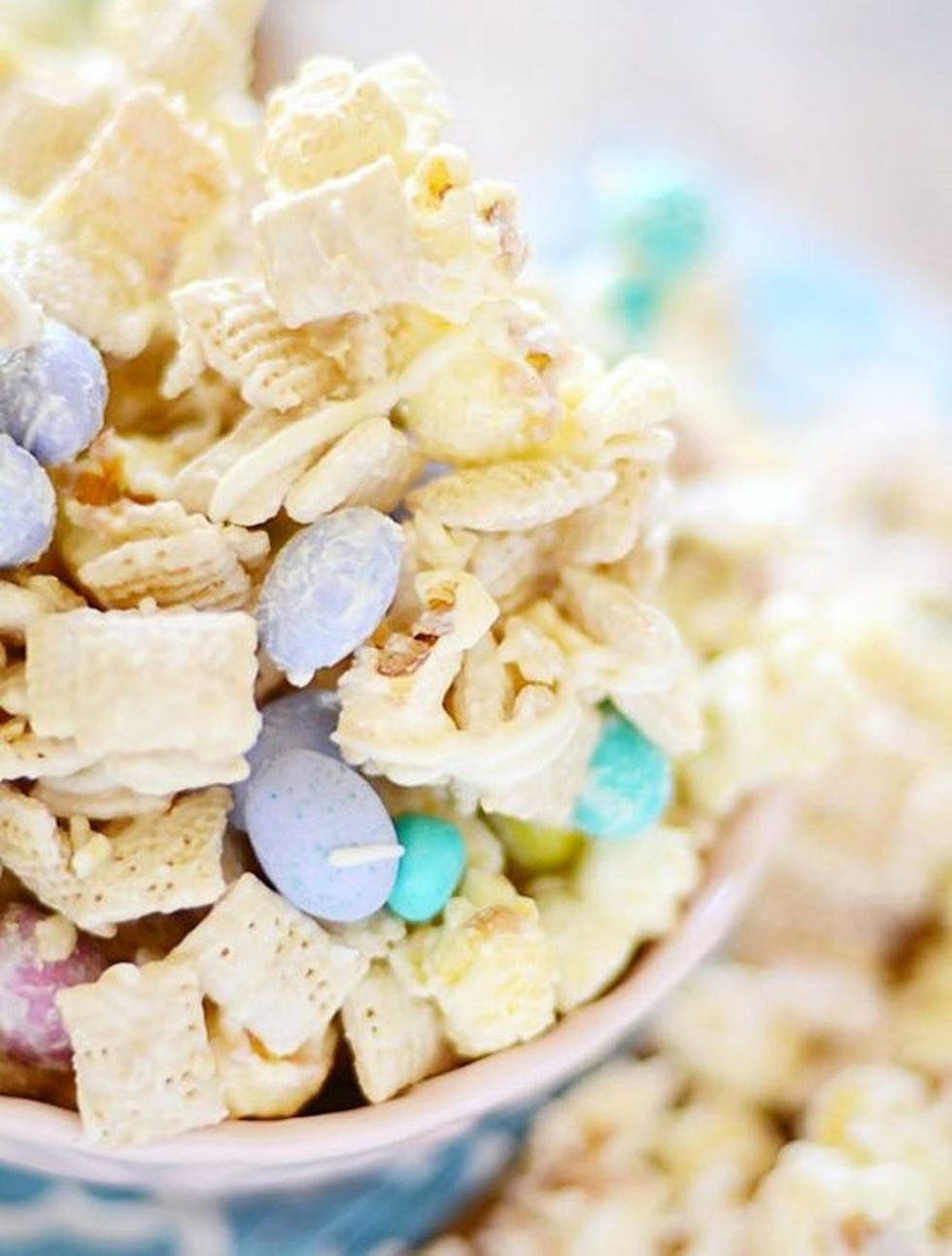 7. Bunny Chow: Dress up puppy chow for some bunny in your life. Though this recipe needs only four ingredients, feel free to add more candy or your favorite nuts to this sweet and crunchy snack mix. (via Something Swanky)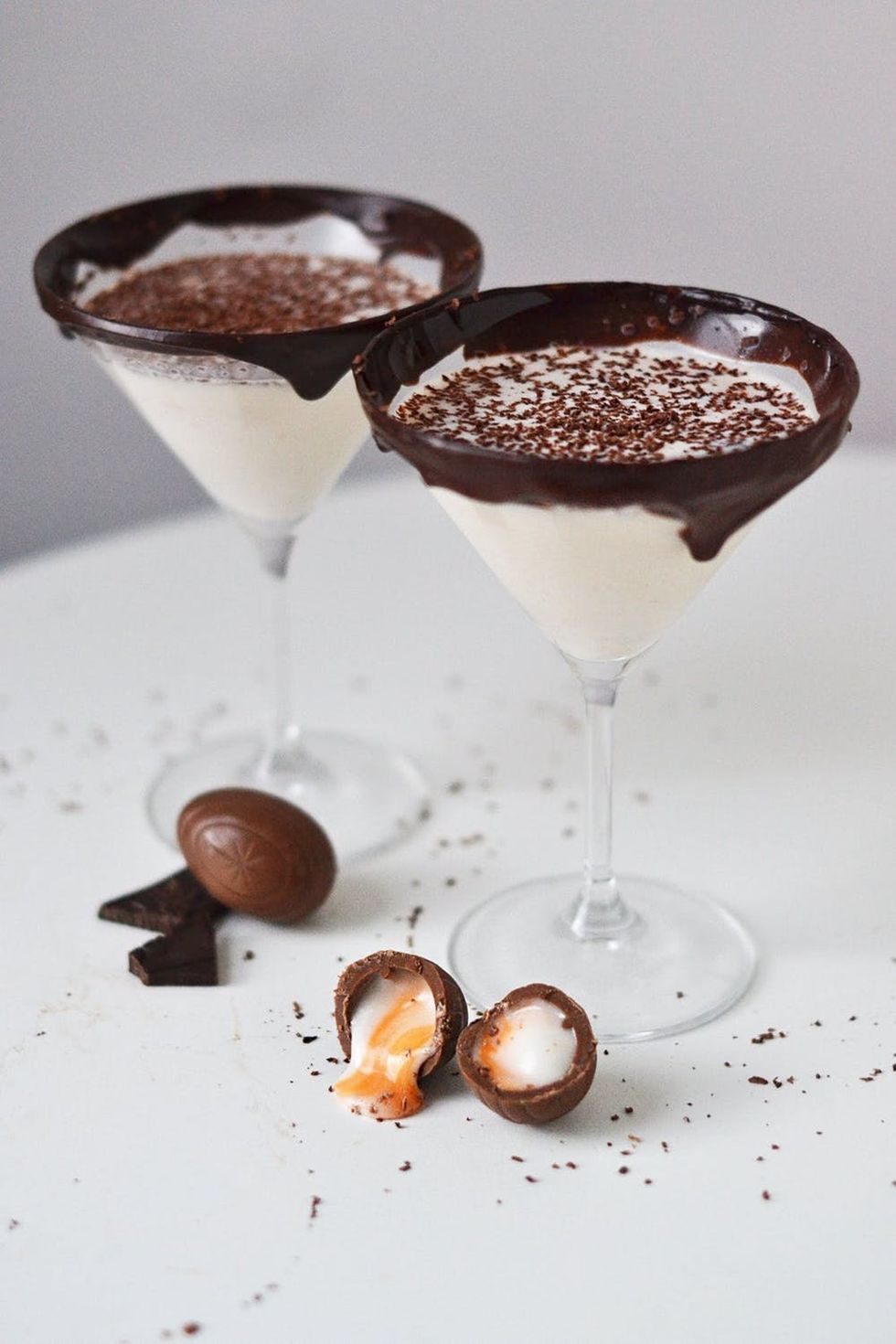 8. Cadbury Cocktail: After Easter, you deserve a drink. This is the perfect dessert libation: a smooth and sweet combination of vanilla vodka, milk of your choice (this recipe uses cashew), and the best part of a Cadbury Egg (the insides, obviously). (via Brit + Co)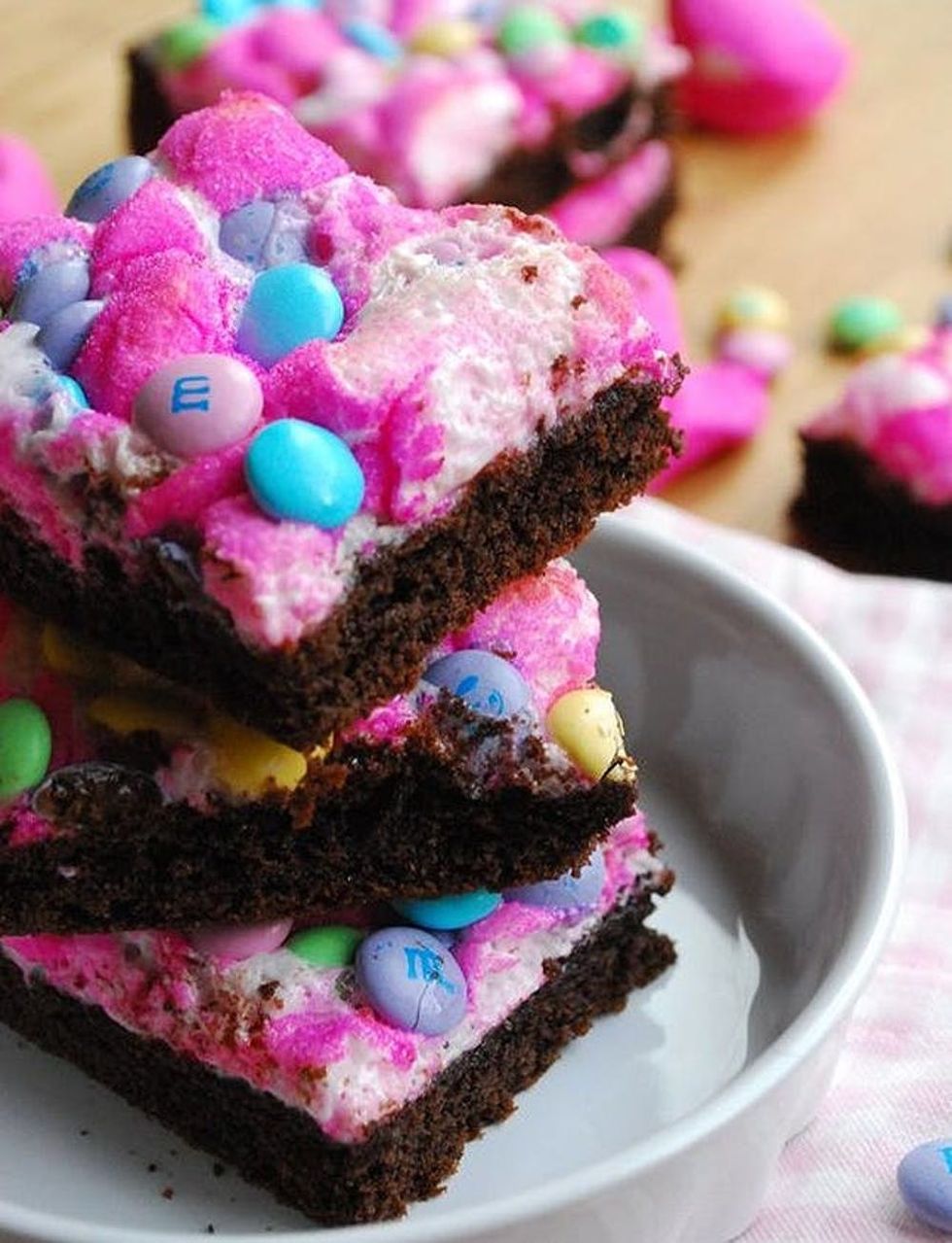 9. Peeps Candy Bars: It's a fact: Food becomes irresistible when it's brightly colored and pretty — also if it's topped with sugar coated marshmallows. Okay, so that might not be a statistic yet, but based on these Peeps candy bars, we can vouch for it. (via The Domestic Rebel)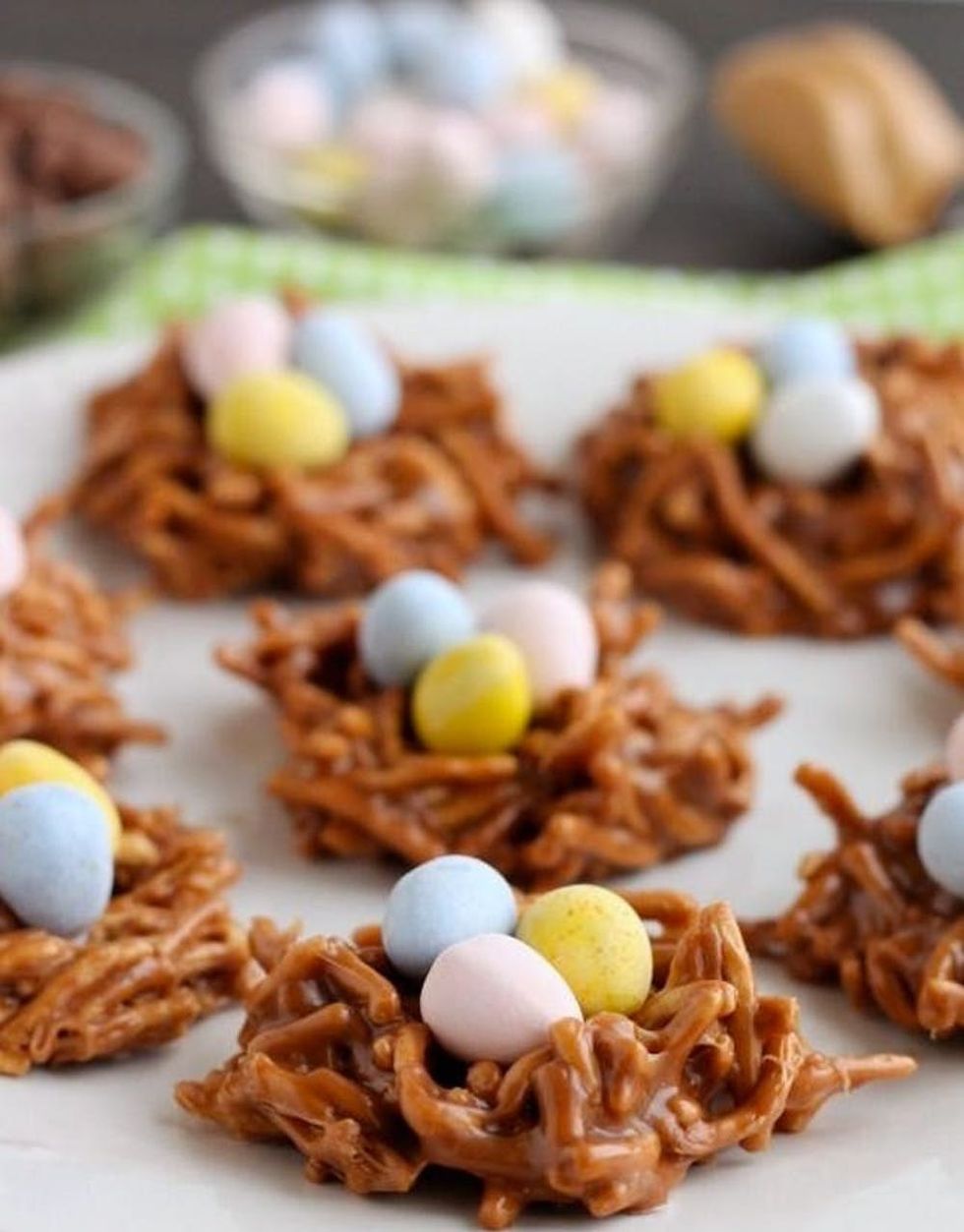 10. Peanut Butter Chocolate Nests: This dessert is a work of art, both in your mouth and to the naked eye. It's an adorable bird's nest that you can eat. Chocolate, peanut butter, and pretzels are a dream team that don't get enough credit. Case in point: the seriously underrated Take Five candy bars. (via Dessert Now Dinner Later)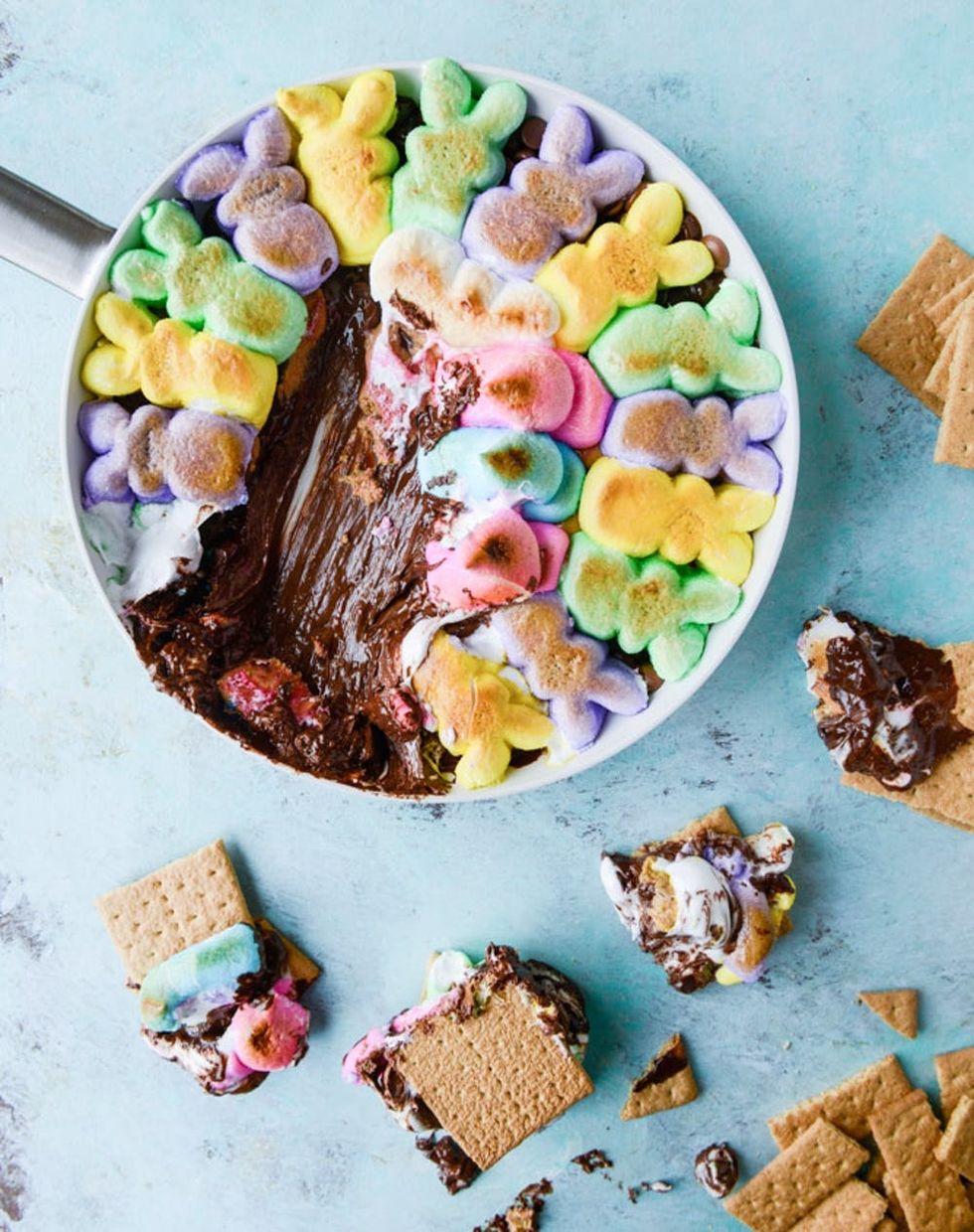 11. Chocolate Peanut Butter Peeps Skillet S'mores: Need some more s'mores? We got you with this gooey, chocolatey, peanut buttery dip, topped with golden brown leftover Peeps. Grab a graham cracker and dig in. (via How Sweet Eats)
12. Leftover Candy Stuffed Brownies: This delicious brownie recipe is filled with all your favorite candy (or whatever candy you happen to have on hand). Swap out butter for coconut oil for a slightly healthier twist. By that logic, we'll have two, please. (via Leelalicious)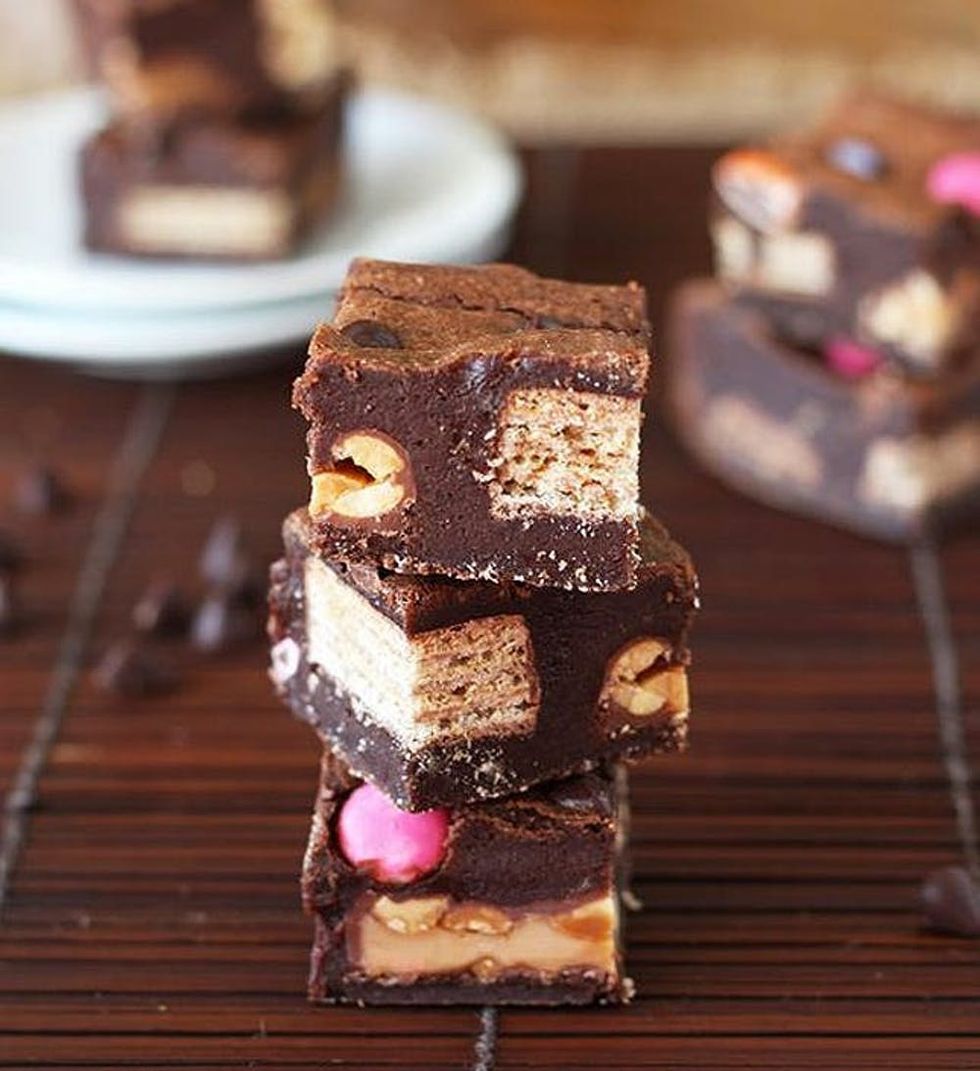 13. Cadbury Brownie Bites: You could always hide your leftover candy, or you can just hide them inside these delicious brownie bites. (via Deliciously Sprinkled)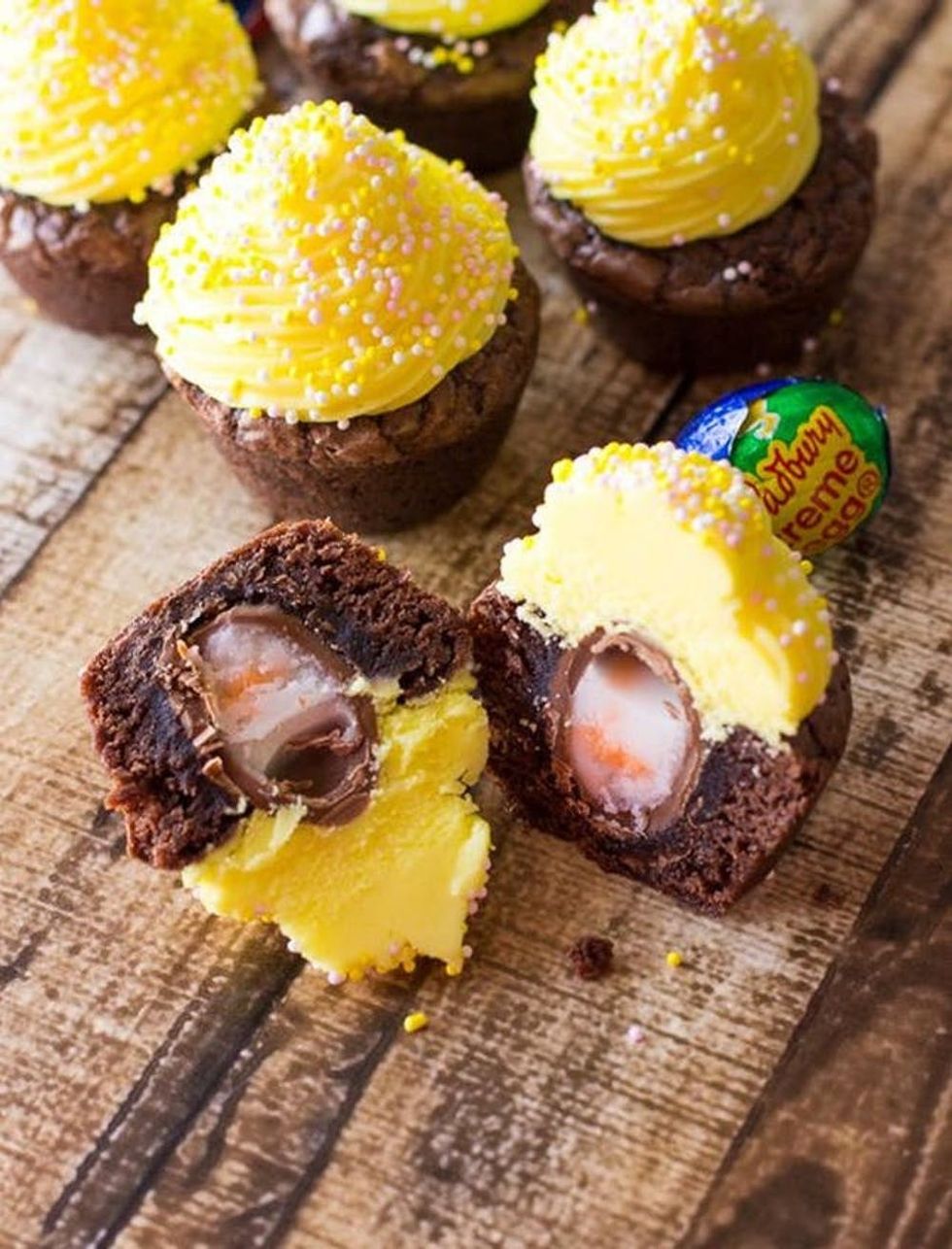 14. Spring Krispie Cake With M&M's and Candy Drizzle: This Rice Krispies cake doubles as a center piece for your Easter table. Melt down Peeps and mix with the cereal. If you're using Peeps of varying colors, melt each color down separately, and mix cereal in portions for a tie-dye effect. (via Delightful E Made)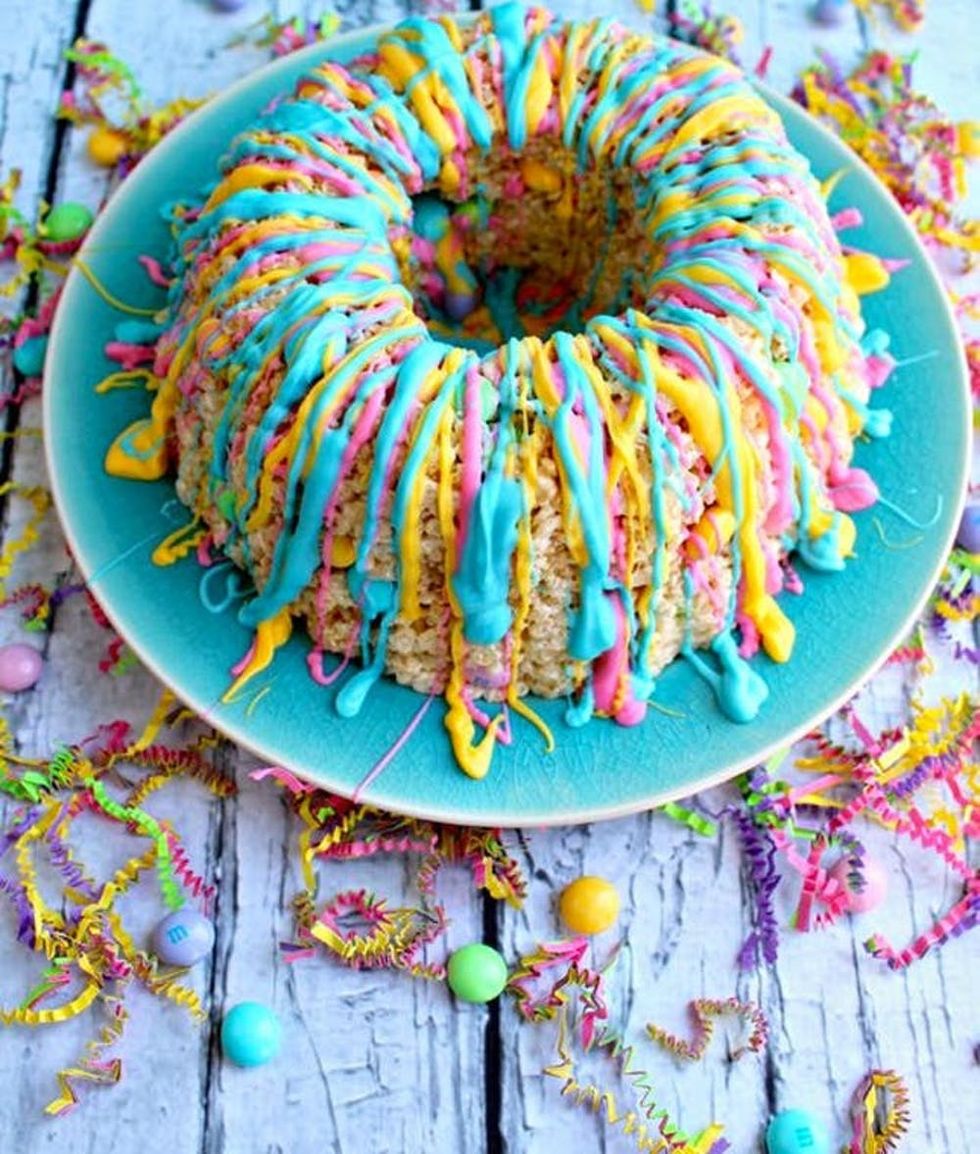 15. Easter Candy Popcorn: Put a spin on sweet and salty popcorn with a butter marshmallow sauce. It's like a more indulgent version of kettle corn that coats your popcorn in a sticky, sweet, and buttery sauce. Add Easter M&M's and candy-coated chocolate eggs to make this the perfect post-Easter snack. (via Two Sisters Crafting)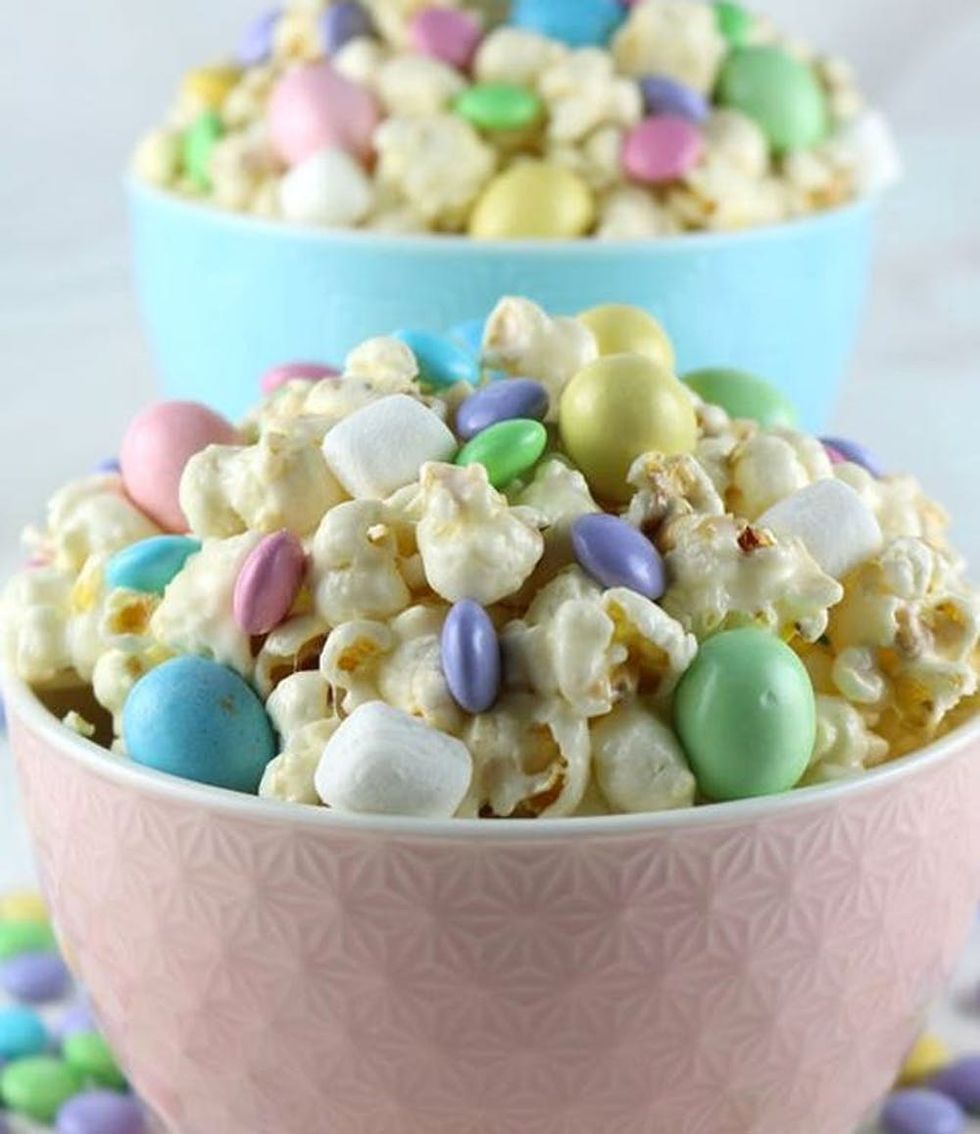 16. Leftover Easter Candy Mug Cake: This single serving of cake is just the emergency sweet treat you keep on hand when you need a little "me time." Just toss in a handful of Easter M&M's into a mug along with flour, milk, and baking powder. Voila! Your sweet tooth is satisfied in under five minutes using ingredients you already had in your pantry. (via Kirbie's Cravings)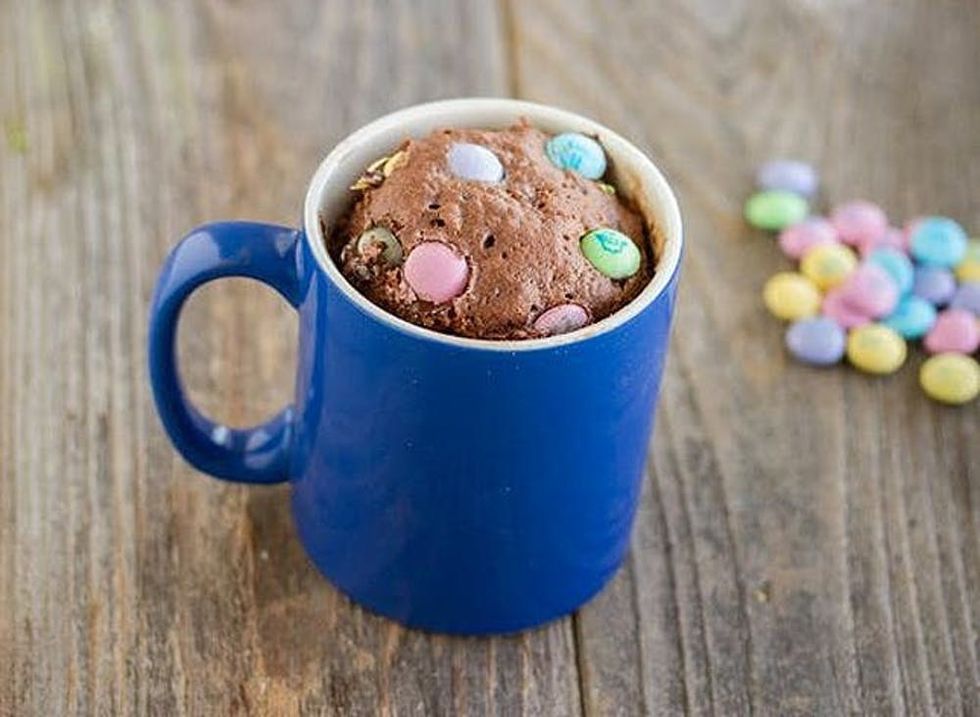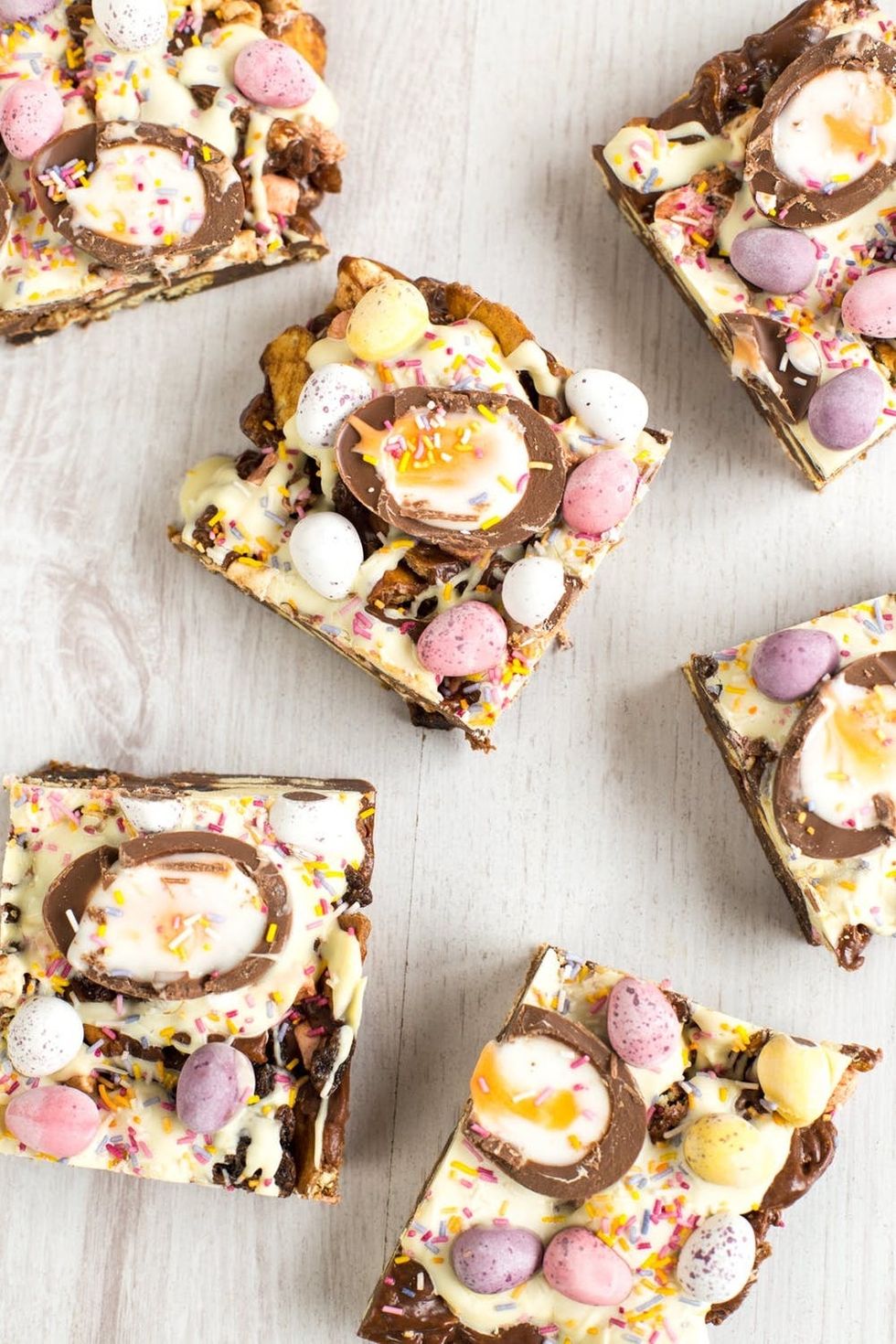 17. Cadbury Creme Eggs Rocky Road Bar: This candy bar is as colorful, gooey, chocolatey, and creamy as they come. (via Brit + Co)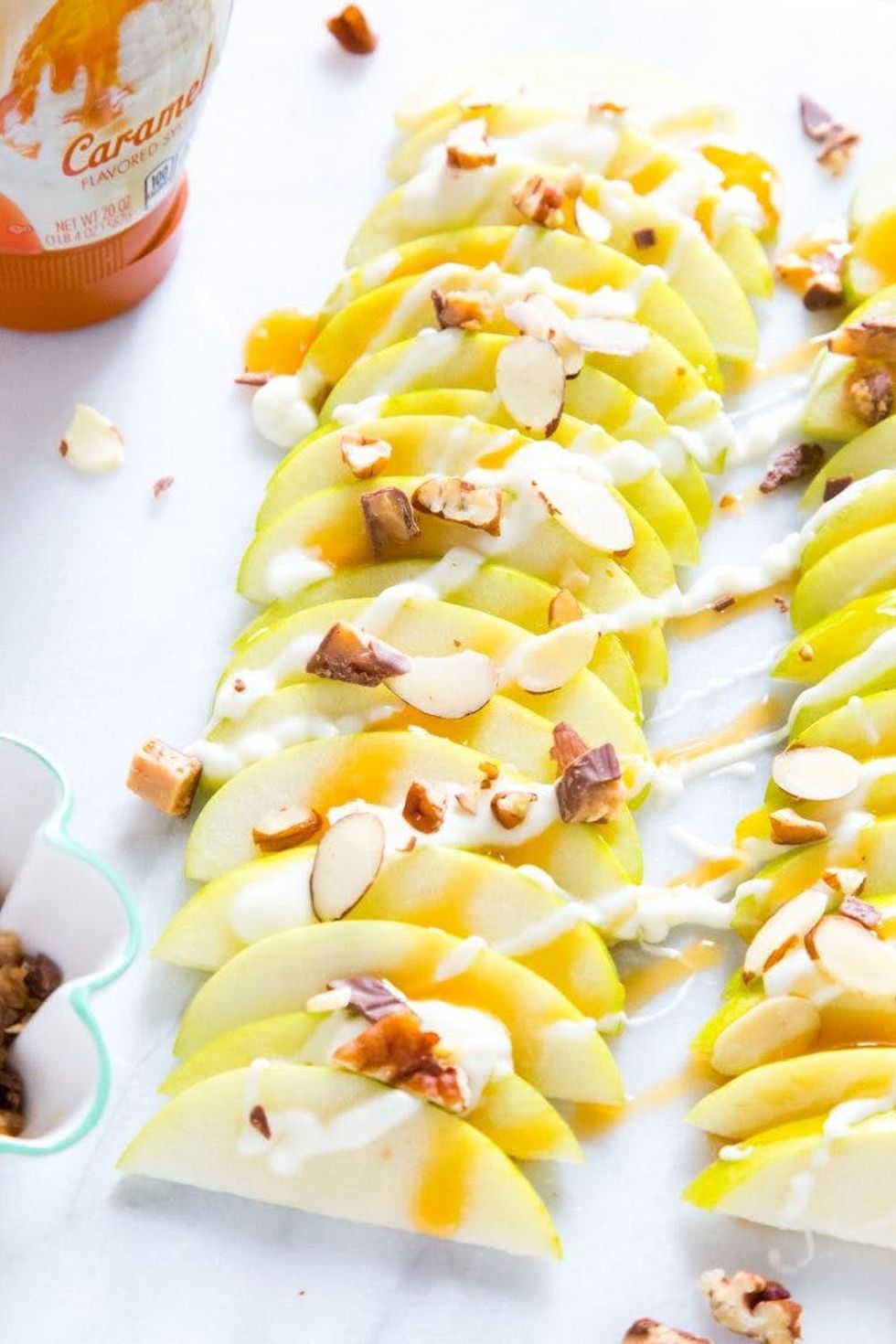 18. Caramel Candy-Apple Nachos: Who needs chips and queso when you have apples, caramel, and Heath Bars? Pile on crumbled Heath Bar and walnuts over the top of these dessert nachos and instantly ease that sweet tooth. (via Brit + Co)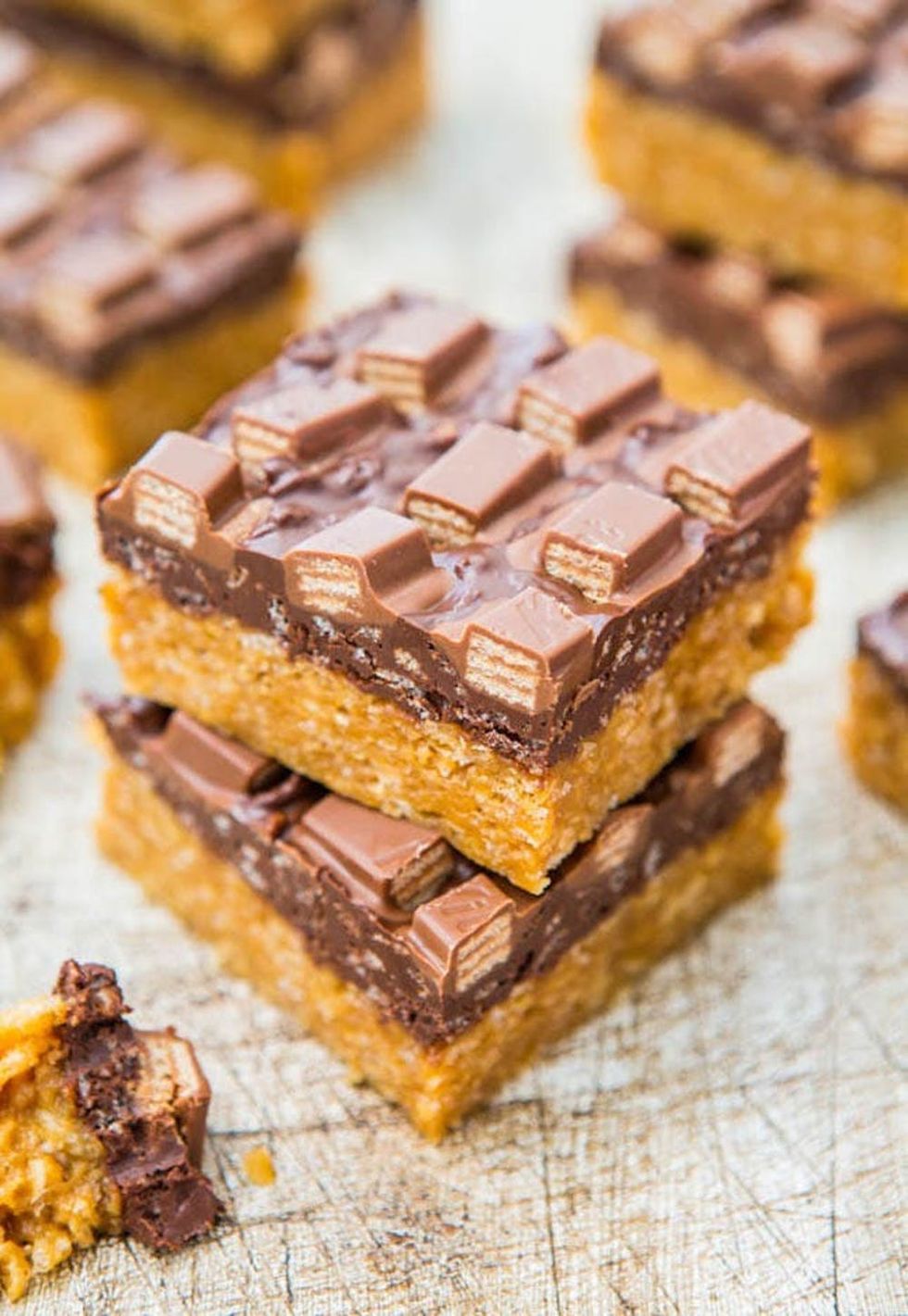 19. Chocolate Peanut Butter Kit Kat Crunch Bars: Give me a break; this looks too good to be true! We love these crunchy homemade candy bars topped with our favorite twin chocolate wafer bars. (via Averie Cooks)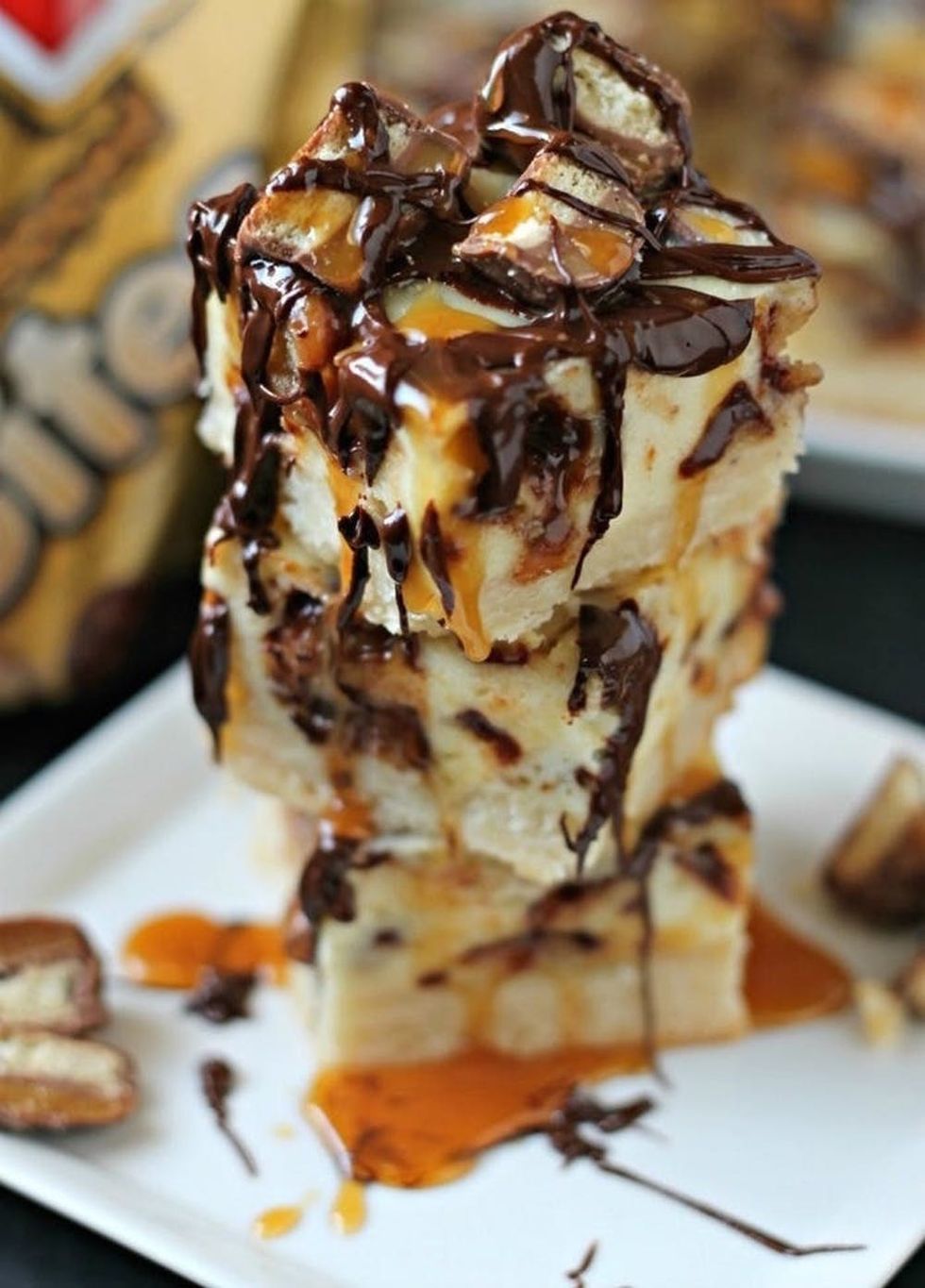 20. Twix Cheesecake Bars: Creamy cheesecake + crunchy Twix Bars = the ultimate dessert. Drizzle the top with chocolate and caramel right before serving to complete this masterpiece. (via Domestic Superhero)
Follow us on Pinterest for more easy + delicious recipe ideas.
(Additional reporting by Gabi Conti)