Your VMAs Viewing Party Needs This Free Bingo Printable
Aug 27, 2015
If you're a music or pop culture fan, this Sunday is basically your Super Bowl. The MTV Video Music Awards are happening and we have a feeling this year is going to get cray cray. Though it will be hard to top last year's VMAs (we still swoon over Bey/Jay and Blue) the lineup for 2015 includes T.Swift and Kanye and will be hosted by our favorite happy hippie Miley Cyrus. Miley promises not to twerk this year but that doesn't mean there won't be some headline-making happenings, especially in light of the infamous Taylor/Nicki beef.
---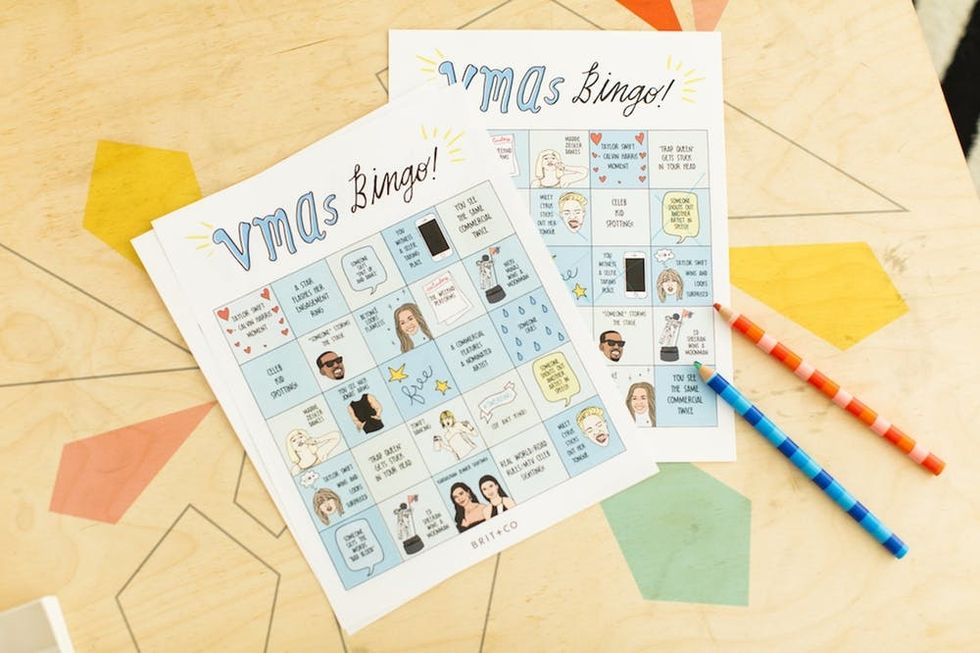 Sounds like a show you'll have to see live! Grab some popcorn and some friends and watch the VMAs with the added fun of our downloadable, free printable Bingo card, designed by Brit + Co designer Rosee Canfield.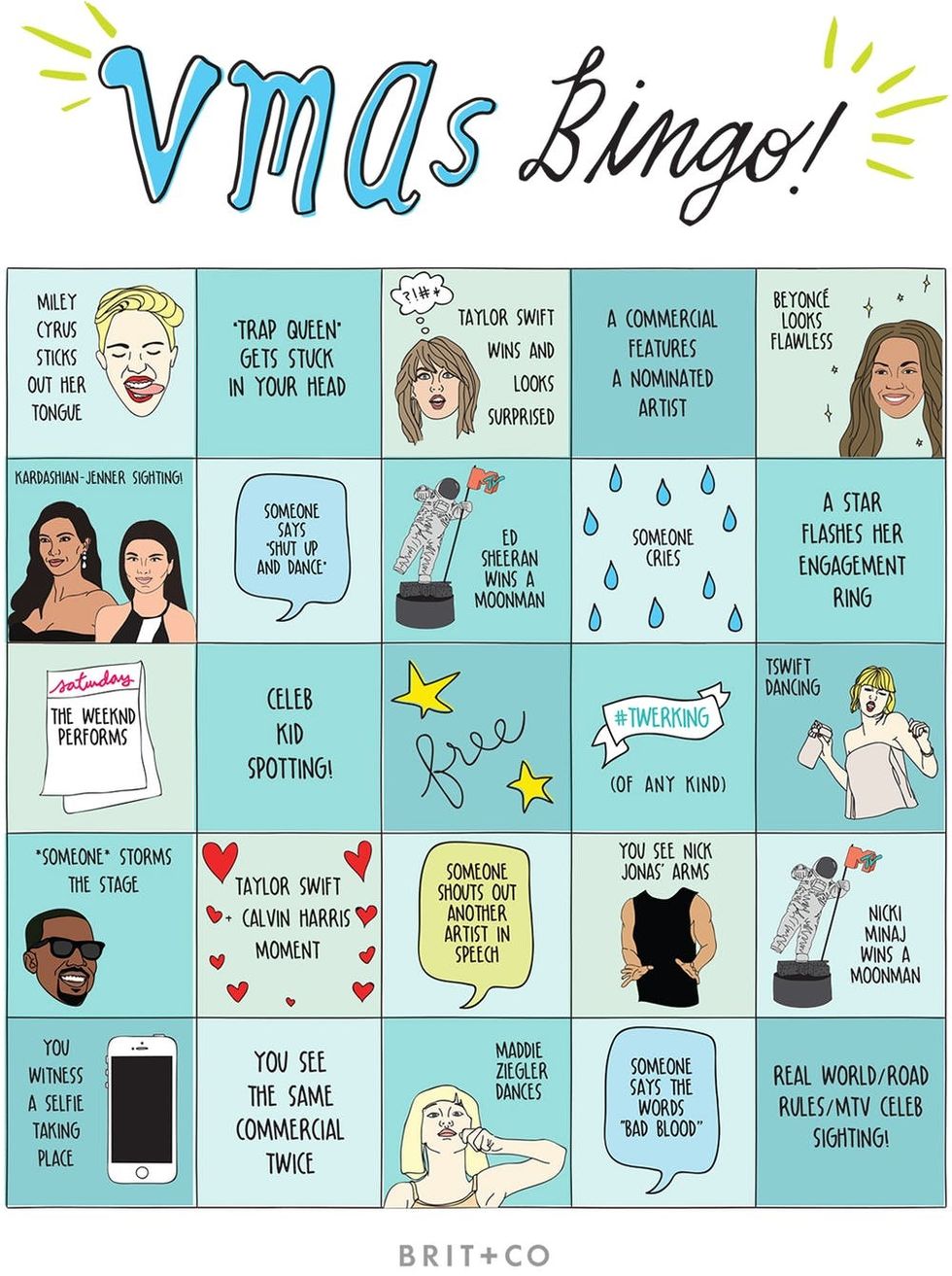 You can even spice the game up by using small candy (pecan M&M's anyone?) to mark the squares and then eat them when you get a bingo and keep these bad boys as wall art. Free ideas, y'all.
Here's what you'll need:
– Our printable VMAs Bingo template — download it here!
– scissors
– colorful pens and/or small candy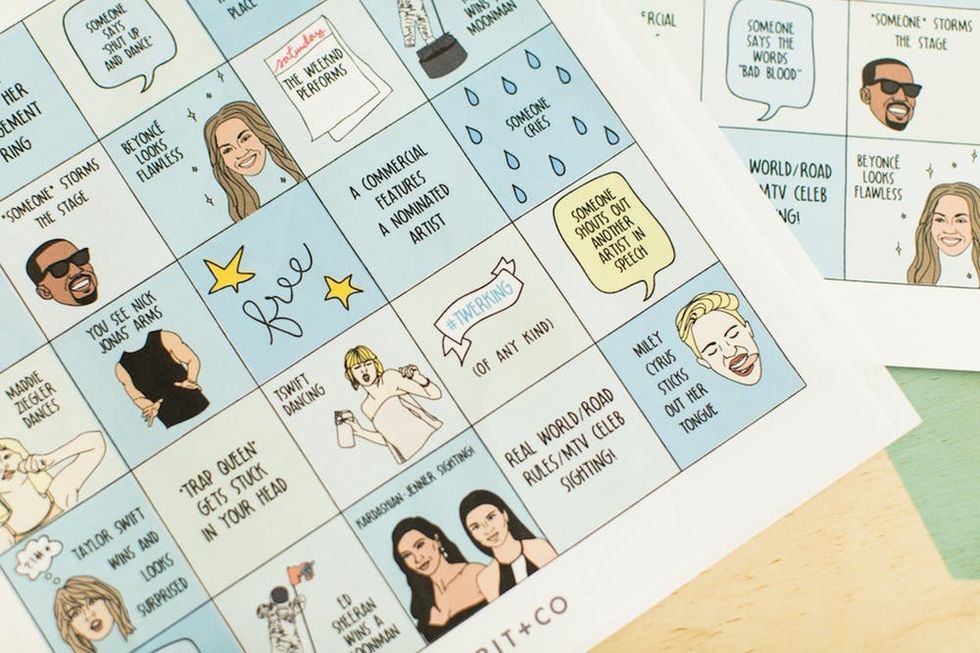 Directions:
1. Print out Bingo template
2. Watch the show and mark your template with pen, candy or other marker.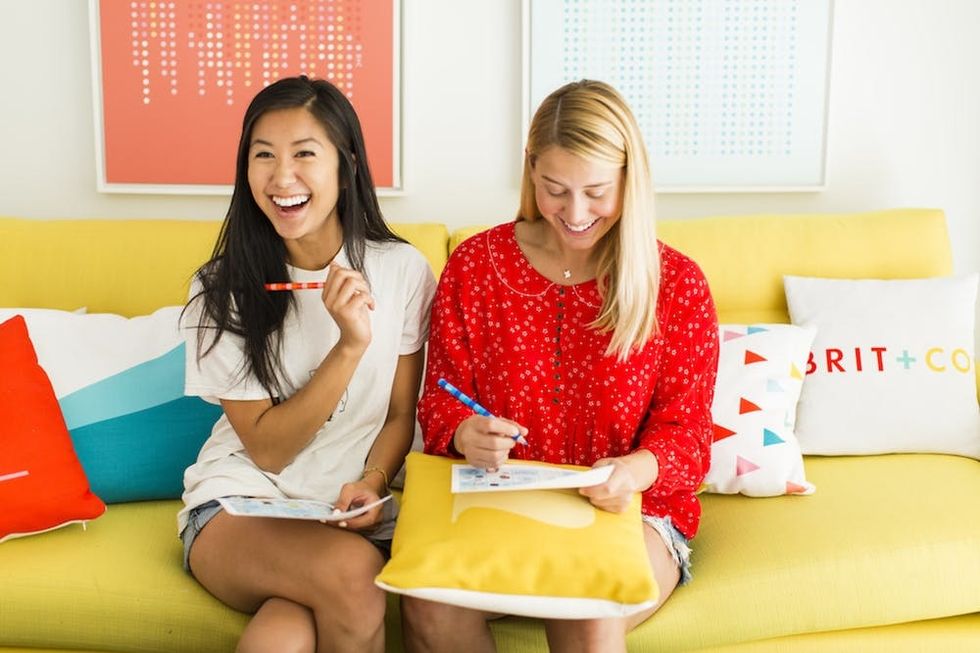 Rules: Exactly like regular Bingo. When someone gets a complete row, either straight across or diagonally, they yell "Bingo" and win. You and your pals can come up with cool prizes and challenges as you go. Maybe the winner has to host the next VMA party or just get to pick the beer for the next drink run, YOU DECIDE!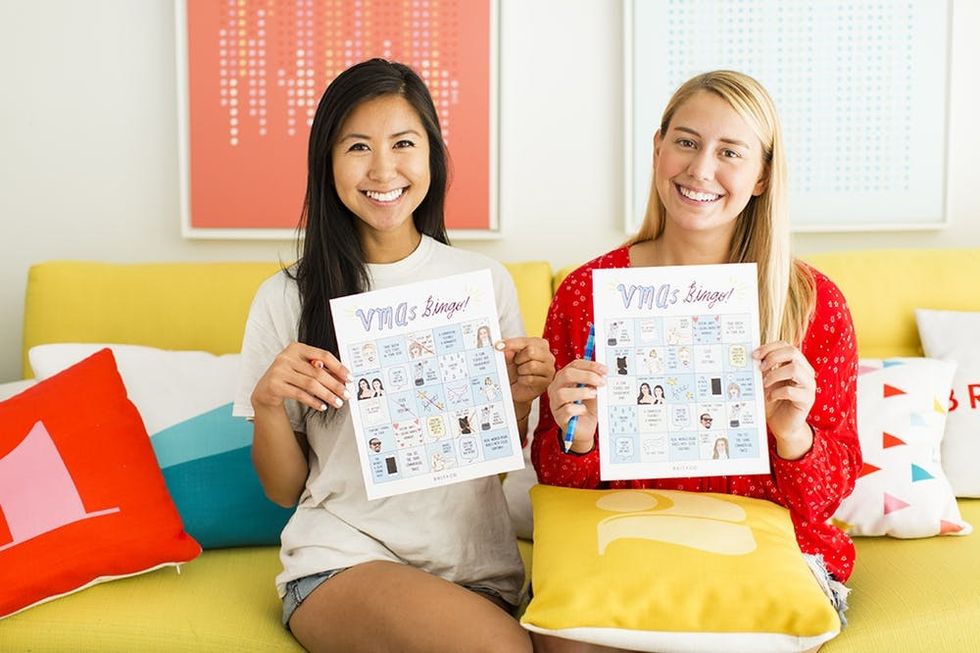 Stay tuned for more tips for VMAs party planning and Brit + Co's creative coverage of Sunday's big show!
Are you throwing a VMAs viewing party? Tell us what you're planning in the comments below.
Photography: Chris Andre
Design: Rosee Canfield