6 Seriously Slimming Sweets That Will Help You Reach Your Summer Fit Goals
May 17, 2017
Muffins, cookies, ice cream, donuts… we love them all! And they can fit perfectly into your healthy lifestyle. We've created tons of healthy, slimming sweets that stick to the principles of our Tone It Up Nutrition Plan. Today, we're sharing a few of our absolute favorite delicious treats. Enjoy!
---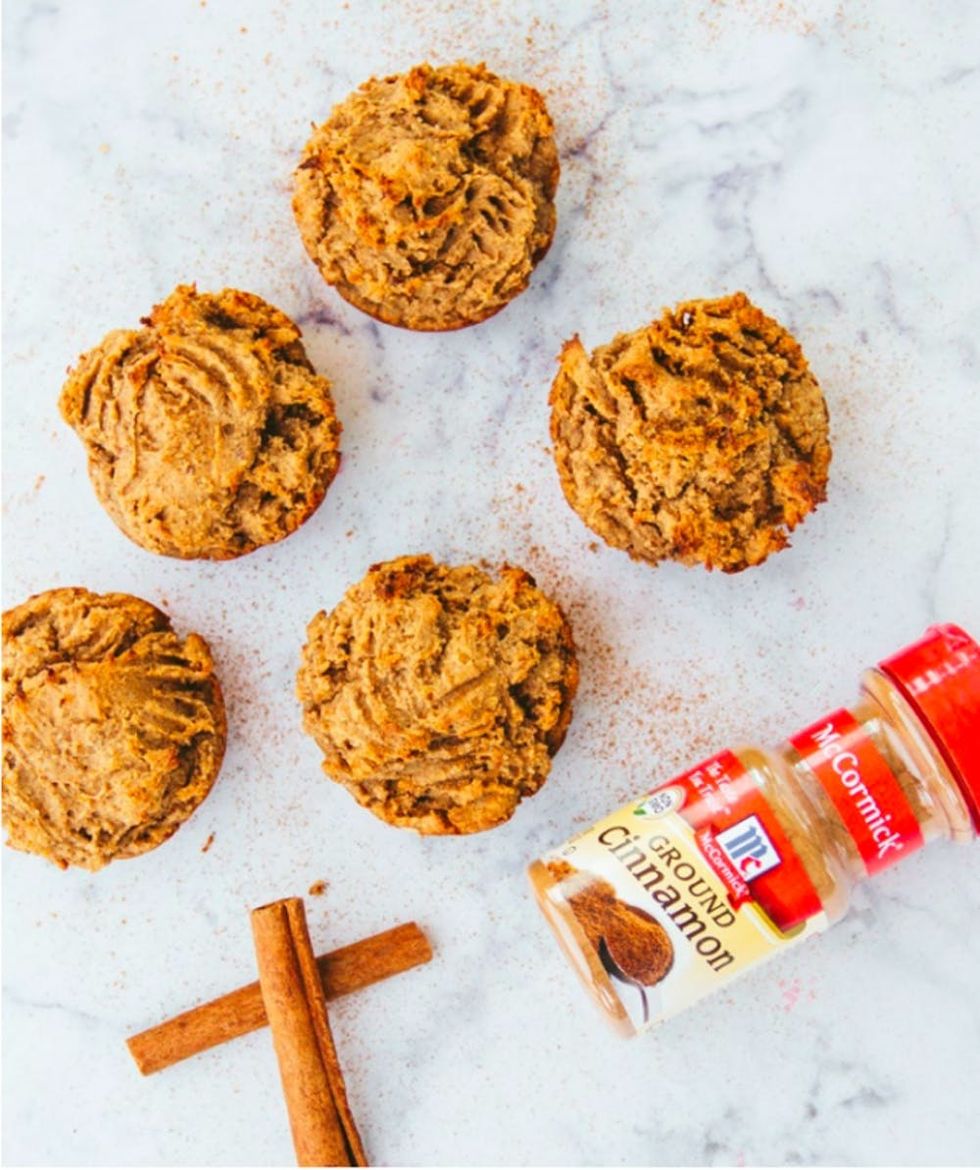 1. Snickerdoodle Muffins: These delicious muffins are perfect for a quick breakfast or post-workout snack, and nothing beats warm cinnamon and vanilla! They're so easy to whip up, and you can make a whole batch on Sunday and eat them for the rest of the week. This recipe comes straight from the new Bikini Series Edition of the Tone It Up Nutrition Plan.
We'll be sharing so many more delicious recipes like this with you during the Bikini Series. Make sure you're signed up HERE to get recipes, fitness videos, live workouts, advice, and support to get into the best shape of your life this summer!
Ingredients:
Makes 6 muffins (serving size is 1 muffin)
Instructions:
1. Preheat oven to 350 degrees Fahrenheit.
2. Combine all of the dry ingredients in a bowl.
3. Combine all of the wet ingredients, including the dates, in the blender and blend until smooth.
4. Add wet ingredients to the dry ingredients and mix to combine.
5. Spray a muffin tin with coconut oil spray. Pour batter into the muffin tins. Put into the oven for 20-25 minutes, or until a toothpick comes out clean. Top with a little extra sprinkle of cinnamon.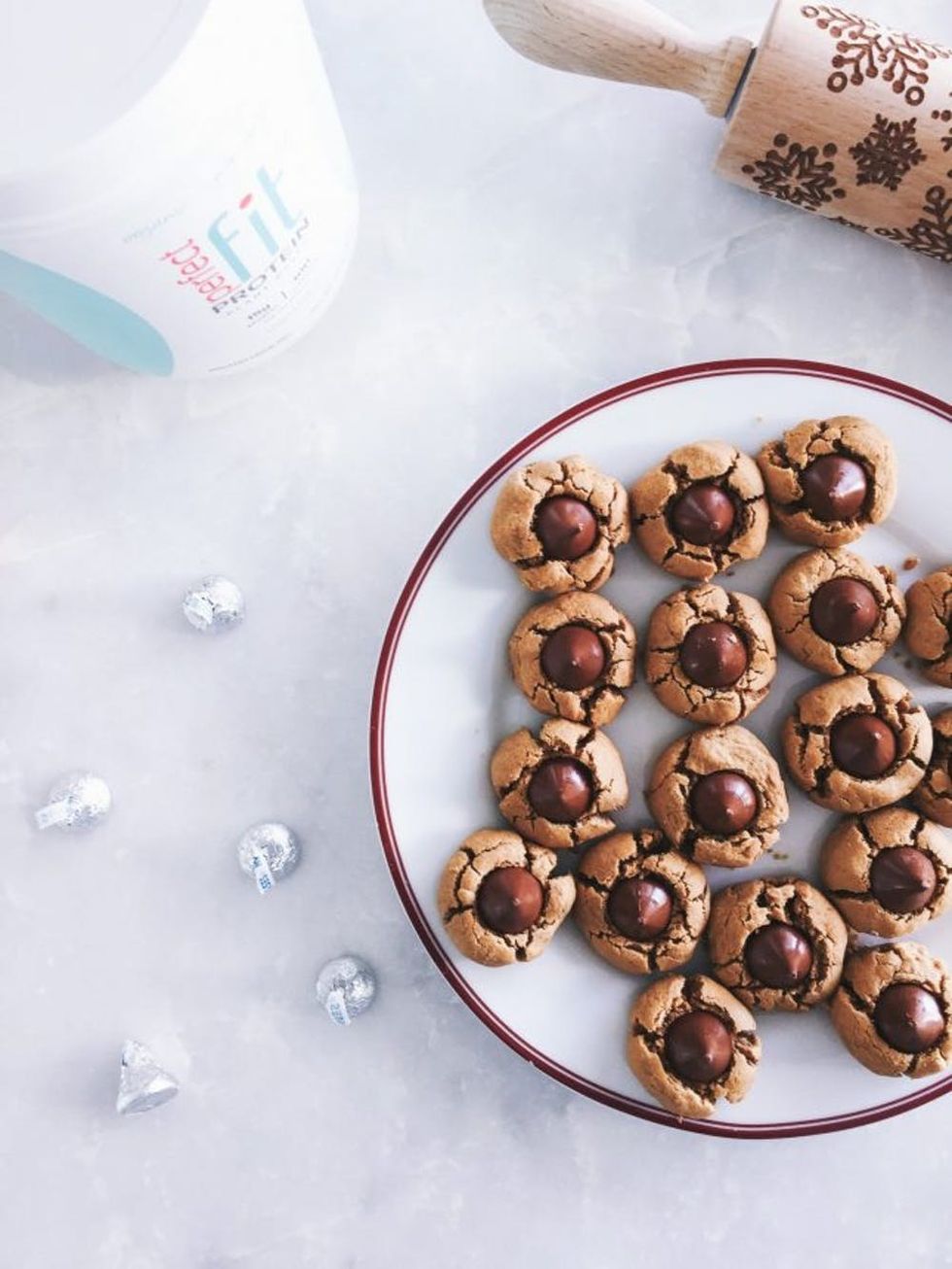 2. Peanut Butter Blossom: These delish cookies are the perfect gift for a girlfriend, neighbor, or to bring to work for your coworkers! Plus, this treat is made with plant-based, gluten-free, non-GMO Tone It Up Protein, which helps form sexy, lean muscles. Get the recipe HERE.
3. Avocado Lime Pudding: Avocados are an amazing source of fiber, which helps regulate blood sugar and avoid energy spikes and crashes. And they're packed with healthy fats, which keep you feeling satisfied. This pudding is light and fluffy with a citrus-y flavor that's perfect on a warm spring or summer day. Grab the recipe HERE.
4. Toasted Coconut Raspberry Bikini Ice Cream: This recipe is the perfect blend of summer flavors you're going to love. Plus it's fast, easy, and so refreshing. Make sure to freeze your fruit the night before, so you can throw together this icy treat the next day. Try it out HERE.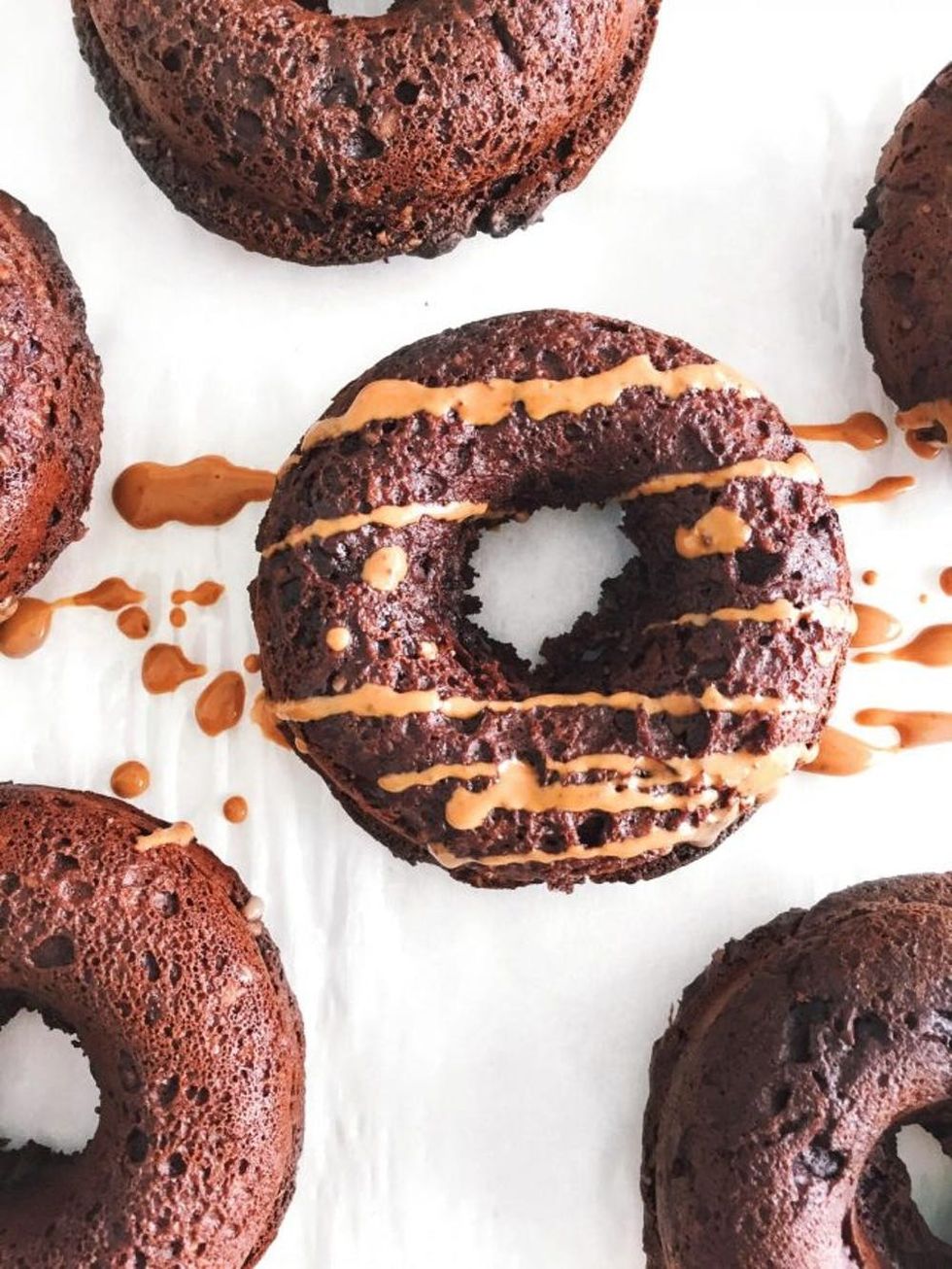 5. Chocolate Donuts: They're chocolatey, delicious, and easy to share… but you aren't going to want to! ;) These treats are also made with Tone It Up Protein, so they'll keep you feeling satisfied, create gorgeous lean muscles, and help repair your muscles post workout. Get the recipe HERE.
6. Neapolitan Froyo: Summer is almost here, and you know what that means… FROYO!! This frozen yogurt treat is made with healthy, whole ingredients that will satisfy your sweet tooth. It's creamy, cool, and delicious; plus it's SO easy to whip up! Just throw each layer of ingredients into a blender, freeze, and enjoy! Don't forget to snap a pic and share on Instagram @ToneItUp. This one is SO pretty. Try it out HERE.
Looking for more delicious, slimming desserts? Join the Tone It Up Nutrition Plan and you'll get thousands of delicious recipes just like this, plus tons of nutrition advice to help you reach your fitness goals. You'll also gain access to every past and future edition of the plan, including the new Bikini Series Edition.