6 Makeup Essentials Under $15 to Get You Through the Weekend
Dec 18, 2015
Cheers! Another week down and another weekend to look forward to. It's cray that we're already halfway through December and have Christmas and NYE right around the corner, but that's really just an excuse to step up your makeup game, right? Whether you're heading to the airport, to happy hour or to a holiday party this weekend, we've rounded up six under-$15 makeup essentials that'll have you looking fresh and festive this time of year.
YOUR DESK-TO-DINNER LOOK
---
Before you head to the happiest of hours, clean up your eye makeup — it tends to smear off (or around your eyes, ugh) during the day. Swipe on a double-duty eye pencil like Covergirl TruNaked Waterproof Eyeliner Duo Pencil in Cashmere/Espresso ($9) so you can line your eyes and brighten them up (use the lighter shade along your waterline!). Add a bit of color to your cheeks with a balmy blush like Boots No7 Pop & Glow Blush in Mango Sorbet ($10) — this is a good product to keep stashed in your purse or at your desk for touchups too.
YOUR NIGHT O.U.T. LOOK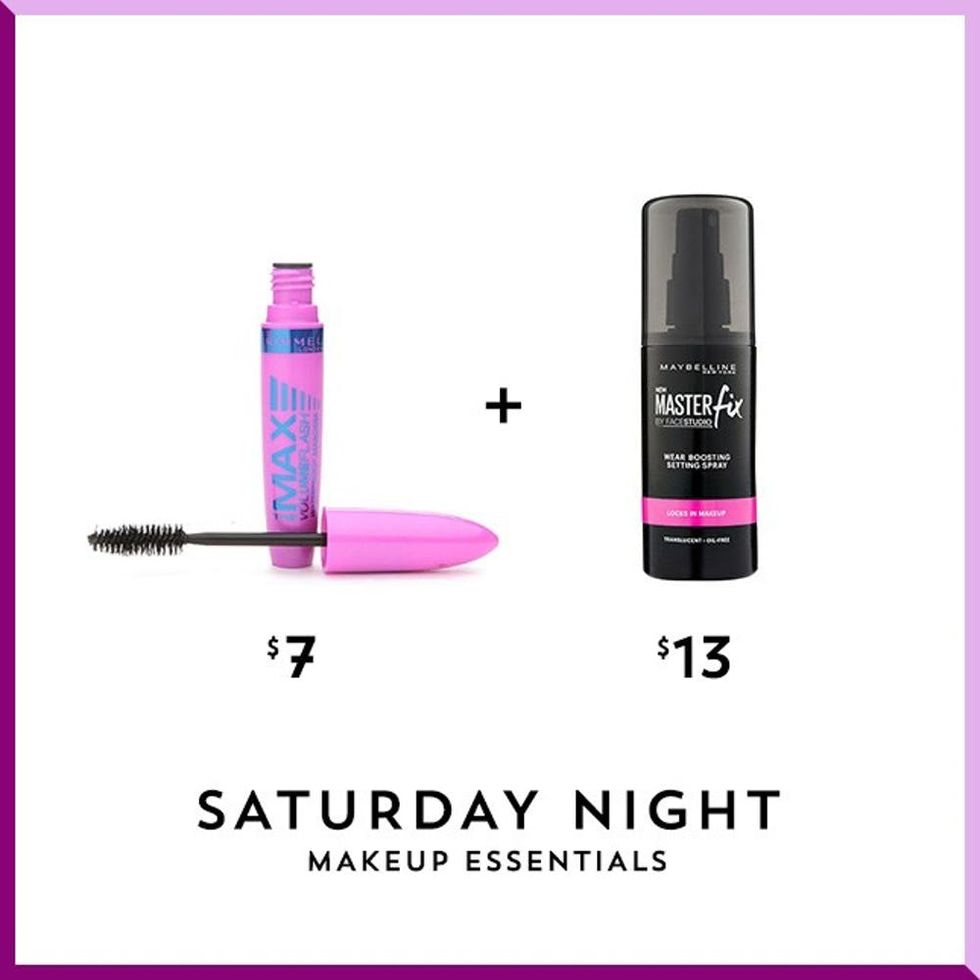 Let's make tonight all about your eyes. Layer on Rimmel London The Max Volume Flash Waterproof Mascara ($7) so your lashes are front and center. Keep the rest of your makeup fairly lowkey — a nice base with blush and neutral eyeshadow — but make sure you define your brows. Seal it all in with Maybelline Facestudio Master Fix Wear Boosting Setting Spray ($13) so you can dance the night away without having to worry about touchups.
YOUR BRUNCH WITH BESTIES LOOK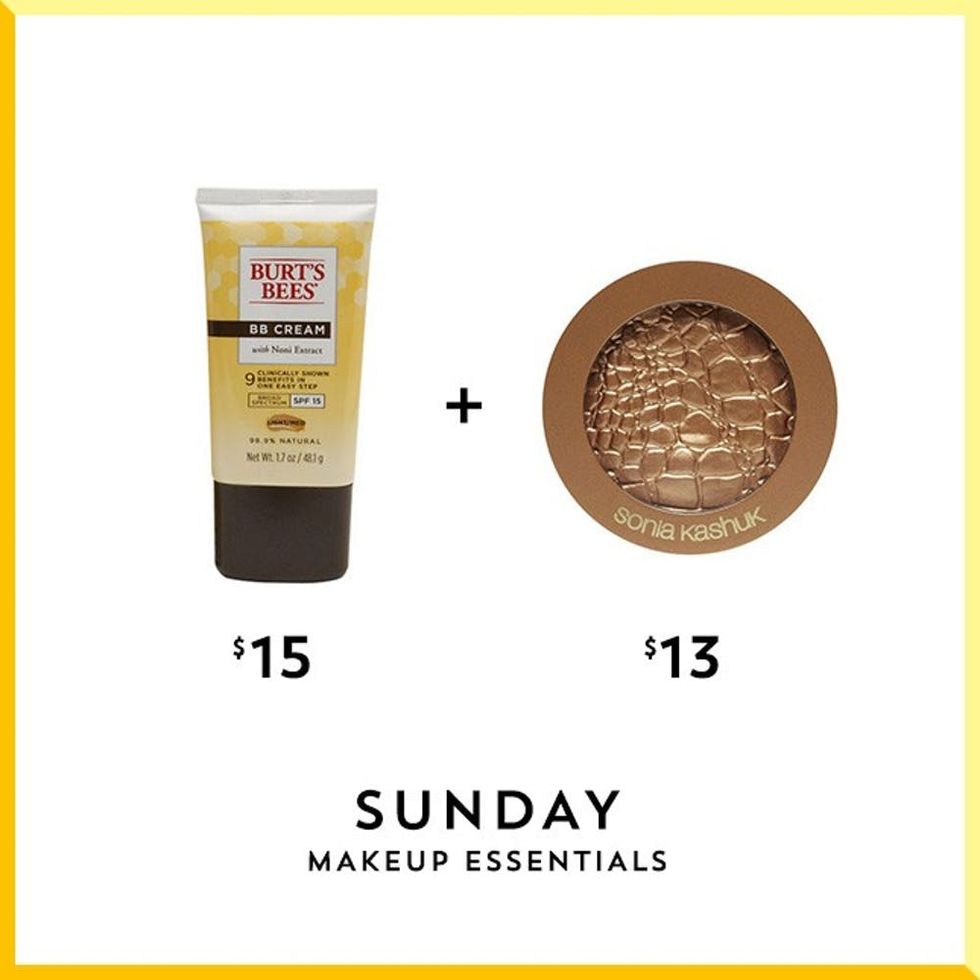 What. A. Weekend. Roll out of bed and put on a light moisturizer that has some tint to it for coverage like Burt's Bees BB Cream ($15). It'll conceal your imperfections without making it look like you have a ton of makeup on — plus, your skin can breathe. Add a little color to your cheeks with Sonia Kashuk Bare Illuminating Bronzer ($13) so you don't look washed out. Brunch on!
Tweet us @britandco with your weekend makeup must-haves!
Beth Wischnia
You can typically find this Texan writing, trying on a new lipstick, gabbing with her identical twin sister or volunteering at the local animal shelter. She finds inspiration from rosé, beauty products, Tex-Mex and cats.