Marie Marquardt's YA Novel Explores Love in the Time of Immigration
May 03, 2017
Between President Trump's (unsuccessful) immigration ban and February's National Immigrant Strike, 2017 has been full of political conversations about the role immigrants play in the US. With all of the ongoing debates, it's easy to lose sight of the individuals behind the headlines. Now one YA novel is keeping the focus squarely on those stories. Marie Marquardt's The Radius of Us follows two teens — Gretchen and Phoenix — who fall in love, even as Phoenix's legal status hangs in limbo. Their relationship will make you swoon, while Phoenix's circumstances will change your understanding of the challenges immigrants face. We caught up with Marquardt and chatted about her lady heroes, her creativity tips, and more.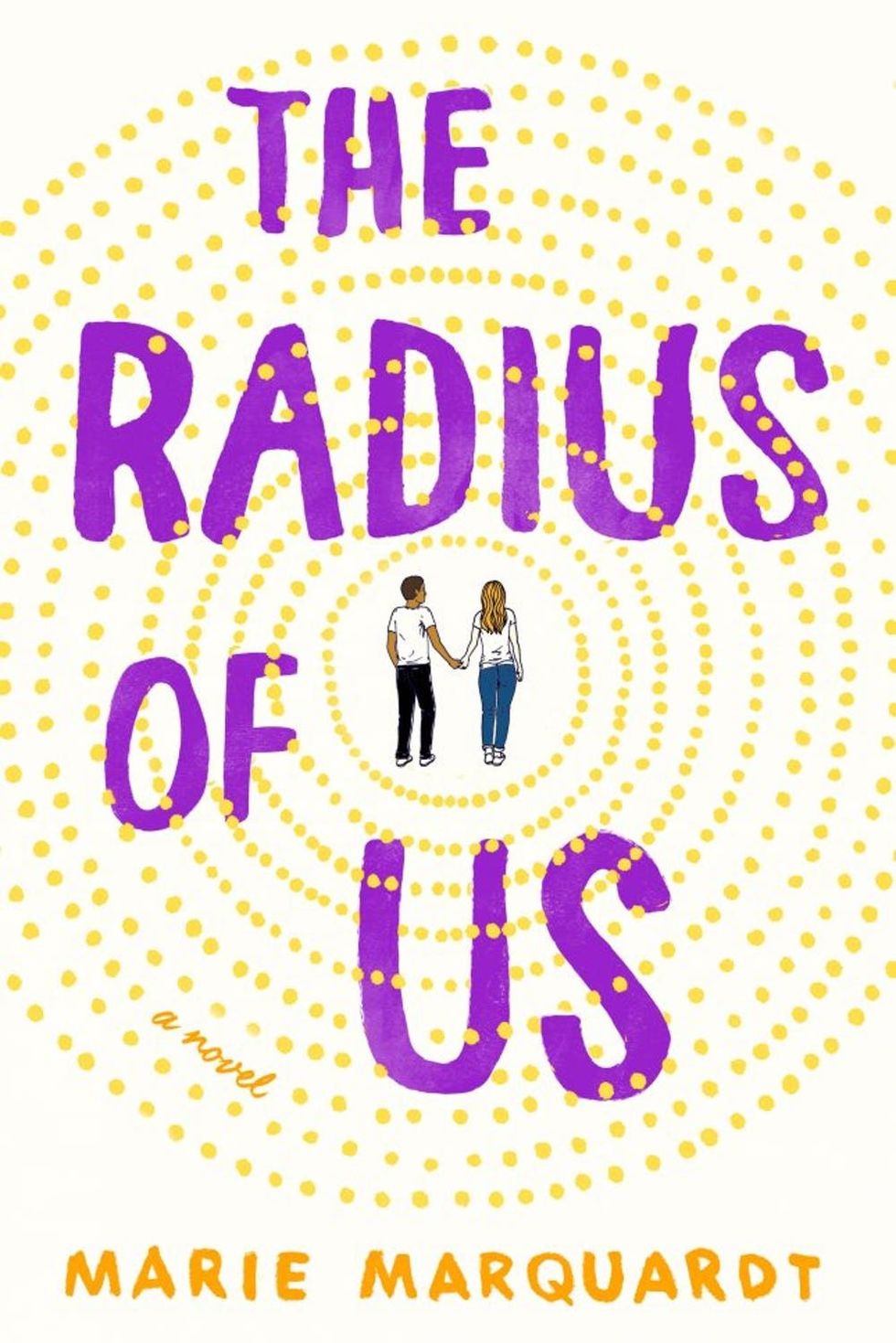 ---
Brit + Co: Describe your book in six words or less.
MM: Girl runs from boy. Turns around!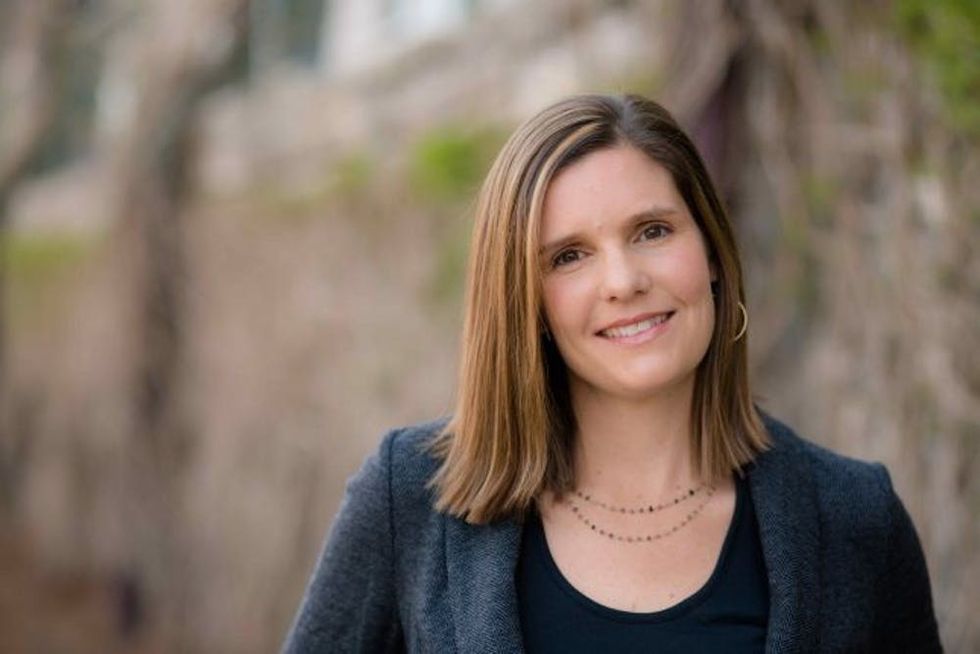 Brit + Co: Where/when do you do your best writing?
MM: In my home office, before dawn, when everyone else in the house is still sleeping — except for maybe the dog. She sometimes wakes up and keeps me company.
B+C: What's your go-to cure for when you're stuck in a creativity rut?
MM: Music and fresh air. I have songs that I associate with each part of a story. If I get stuck, I go for a walk around the block and listen to the song, over and over.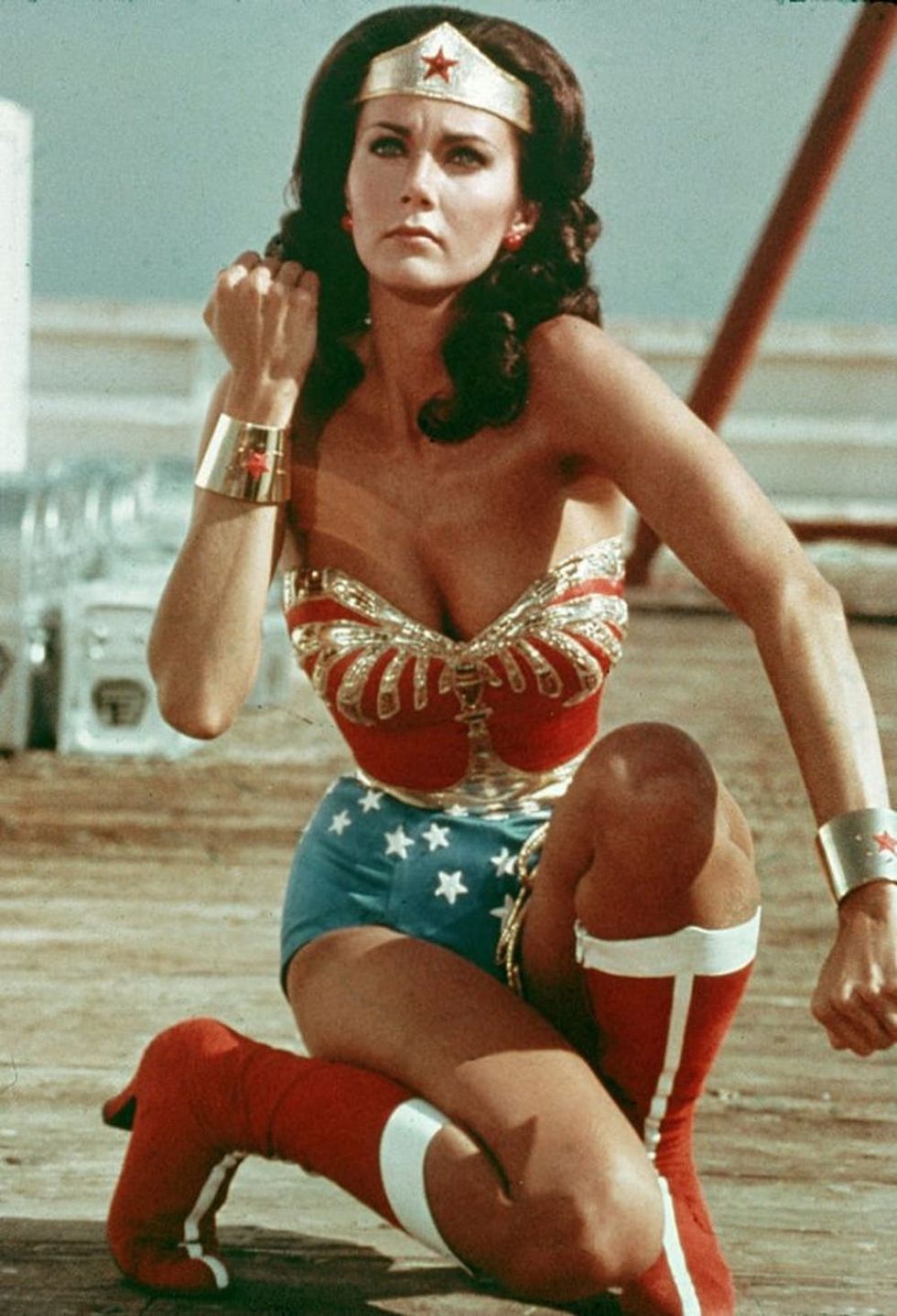 B+C: What two lady heroes do you turn to for inspiration, and why?
MM: Dorothy Day: She was a true American revolutionary, and her work and message remain so relevant today. Here's one of my favorite quotes from her: "Don't call me a saint. I don't want to be dismissed so easily."
Wonder Woman: Like so many women, I juggle an enormous range of responsibilities in any given day. My critique partner (who knows my crazy life all-too-well) gave me a Wonder Woman decal that reads: "No stunt doubles. This is all me." I have it posted by my computer, and I read it at least a dozen times a day for inspiration! (Photo via Warner Bros./Getty)
A haiku:

Today was stupid
Tomorrow might be better
But probably not

— Elise Foley (@elisefoley) August 31, 2015
B+C: What's your latest Twitter obsession?
MM: I love Elise Foley, @elisefoley, on Twitter. She is both hilariously irreverent and incredibly informative about immigration issues, which I care about deeply.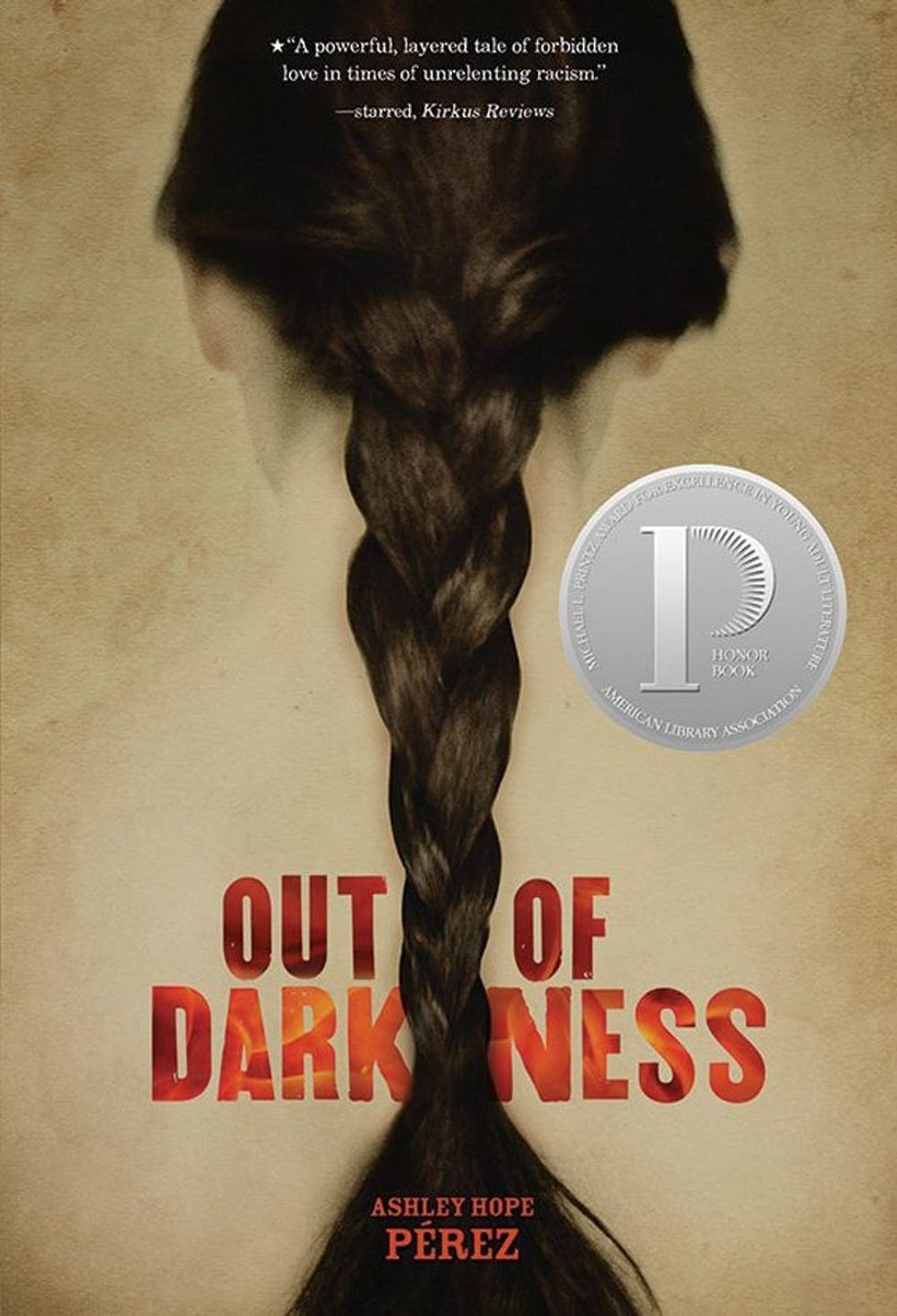 B+C: Can you name a book that you think deserves a little more love and recognition?
I just finished a beautiful historical YA novel by Ashley Hope Perez called Out of Darkness. I think it deserves more attention. And Isabel Quintero's Gabi, A Girl in Pieces did receive critical acclaim (winning the 2015 Morris Award), but I know many people who haven't read it. In my humble opinion, everyone should!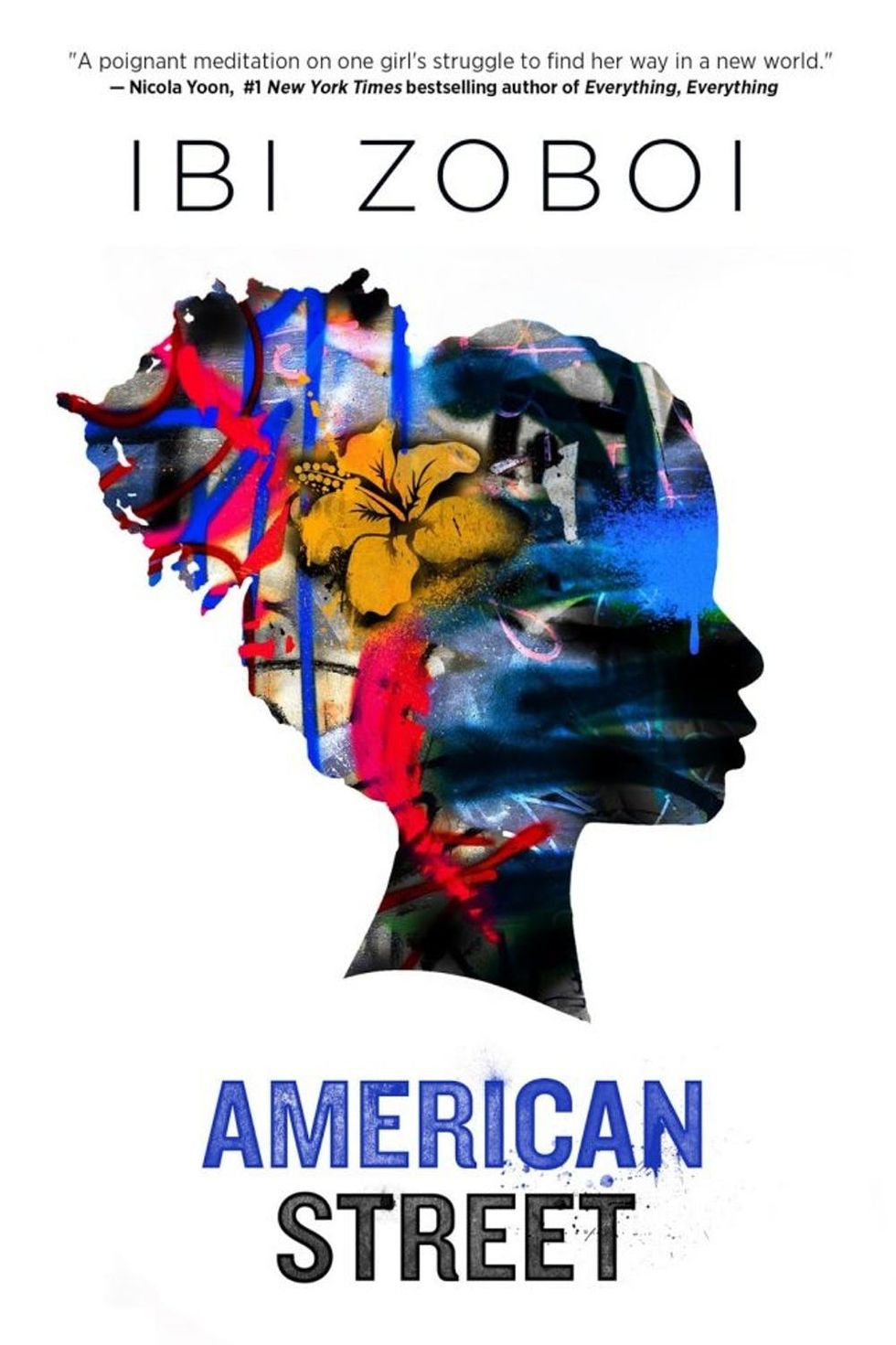 B+C: What's next on your to-read pile?
MM: I always have a sizable pile, and I plow through it quickly. Next up: American Street by Ibi Zoboi.
B+C: What advice do you have for aspiring creative ladies?
MM: Don't wait for the perfect time, the perfect conditions. They'll never show up. Instead, come as you are to the creative process, and then dive into it — whenever and wherever you can.
Got an author you'd like to see interviewed? Tweet us @BritandCo and let us know!
Brit + Co may at times use affiliate links to promote products sold by others, but always offers genuine editorial recommendations.
Angela Velez
Angela is an MFA Fiction candidate at the University of Pittsburgh. You can find her reading obsessively, wandering bookstores and watching melodramatic television.
Creativity
Still haven't taken up that new creative skills you swore you'd learn this year? Or ready to take your design skills to the next level? Let's say so long to the weirdest year ever by checking those big learn-something-new goals off our perpetual to-do lists.
We've teamed up with Clorox to give you the gift of unlimited creativity now through the end of the year. Once you sign up, you can take as many of our 120+ classes as you want for FREE for one whole month!
Here's how it works:

Head to brit.co/learn and sign up for the "All Access Pass."
Use the code "CLOROXCARES" at checkout to redeem your free month of classes.
You will be automagically signed up for Clorox's email list once you redeem your free all access pass. (It's the #1 Choice for Disinfection!)
Your pass lasts one month from when you checkout. This means you have unlimited access to all the classes during that month.
This offer is valid now through December 27, 2020.
Browse our catalog to find the right class for you, tell a friend and take the class together over Zoom, or organize a 'cocktails + crafts' night with a friend in your bubble so you can learn something new together.
What are you waiting for? Time to start learning all the things!

Thanks to Clorox for making this happen! When it counts, trust Clorox.
Lifestyle