10 Killer Monster Cupcakes to Get You in the Halloween Spirit
Aug 30, 2015
Halloween will be here before you know it. There will be jack-o'-lanterns to carve, costumes to make, PSLs to drink and parties to attend. Speaking of parties, why not let your Halloween spirit carry on over to dessert? The next time you whip up a batch of cupcakes, turn them into creepy, scary and delicious monster treats that will impress your guests and send chills down their spine at the same time. Here are 10 killer cupcakes to get you in the Halloween spirit.
---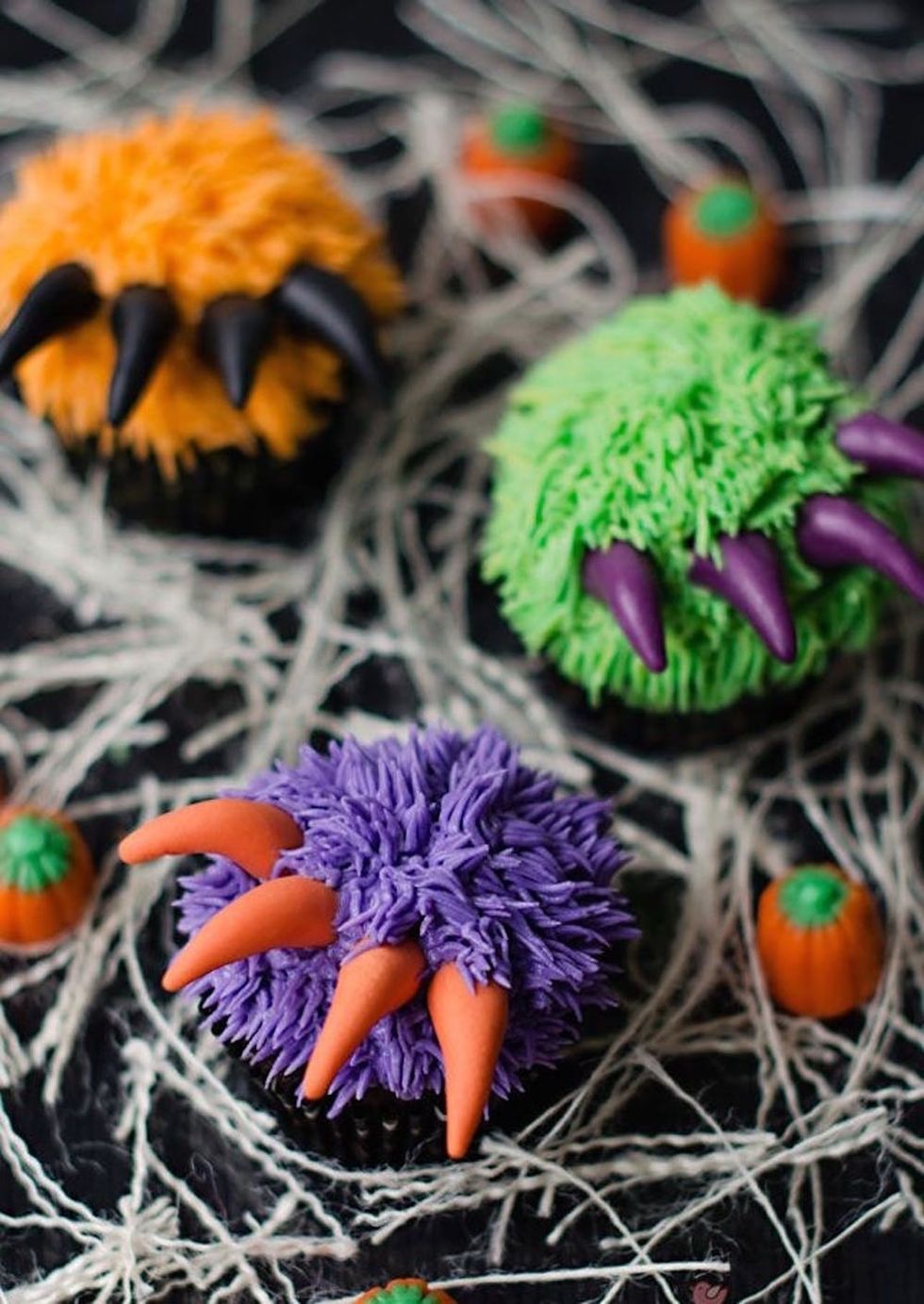 2. Monster Claw Cupcakes: These paw-some cupcakes are the perfect blend of creepy and cute for those of us that prefer the tamer side of Halloween. Use a grass pastry tip to give them an extra furry look. (via Bakingdom)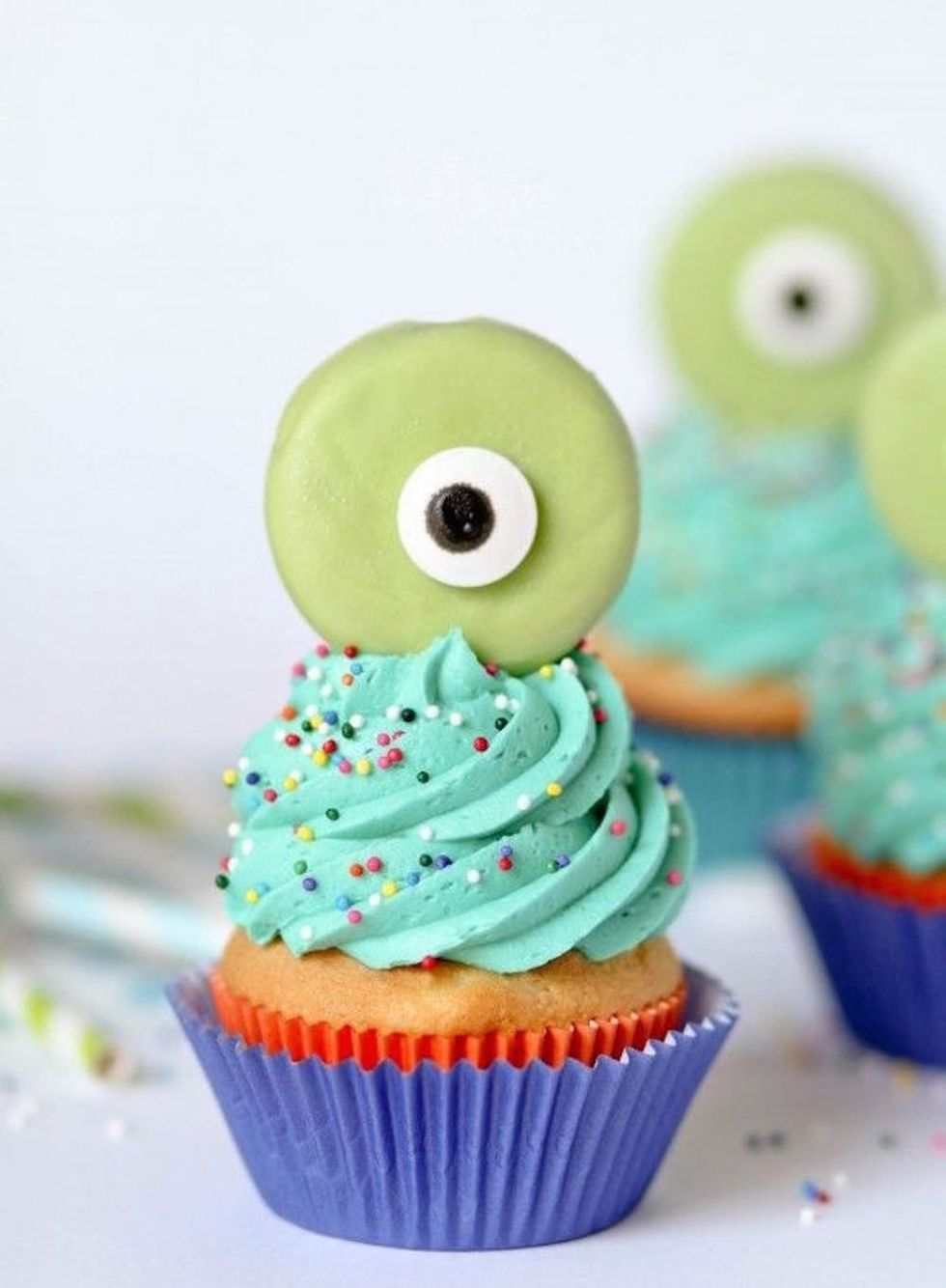 3. Simple Monster Cupcakes: It doesn't get any easier than this. The chocolate-dipped Oreo and candy eye make for a completely edible topper, which is delicious and ensures that nothing goes to waste. (via Confessions of a Cookbook Queen)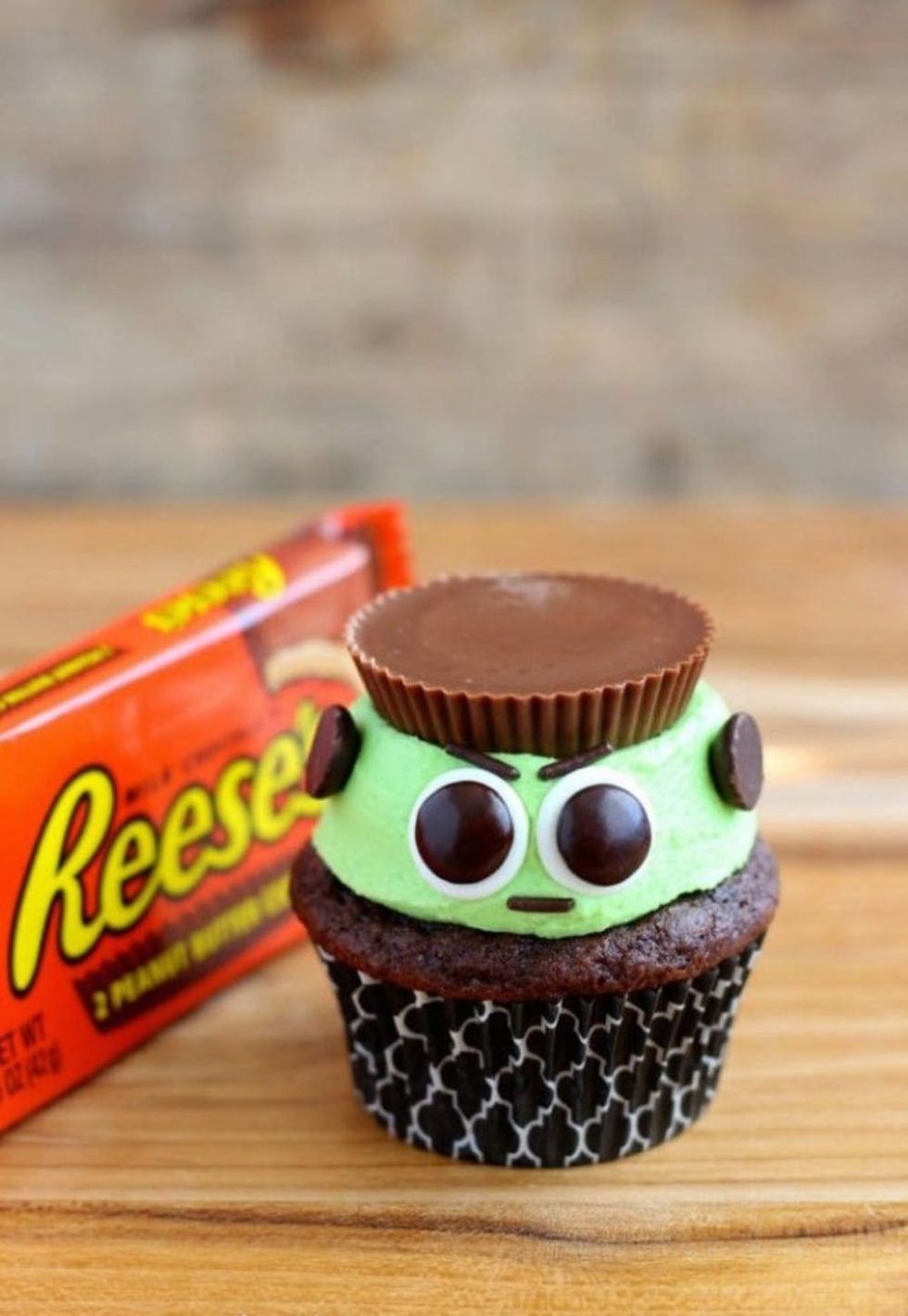 4. Frankenstein Cupcakes: A Reese's peanut butter cup makes this monster cupcake really come to life. We especially love the sprinkle eyebrows. (via Your Cup of Cake)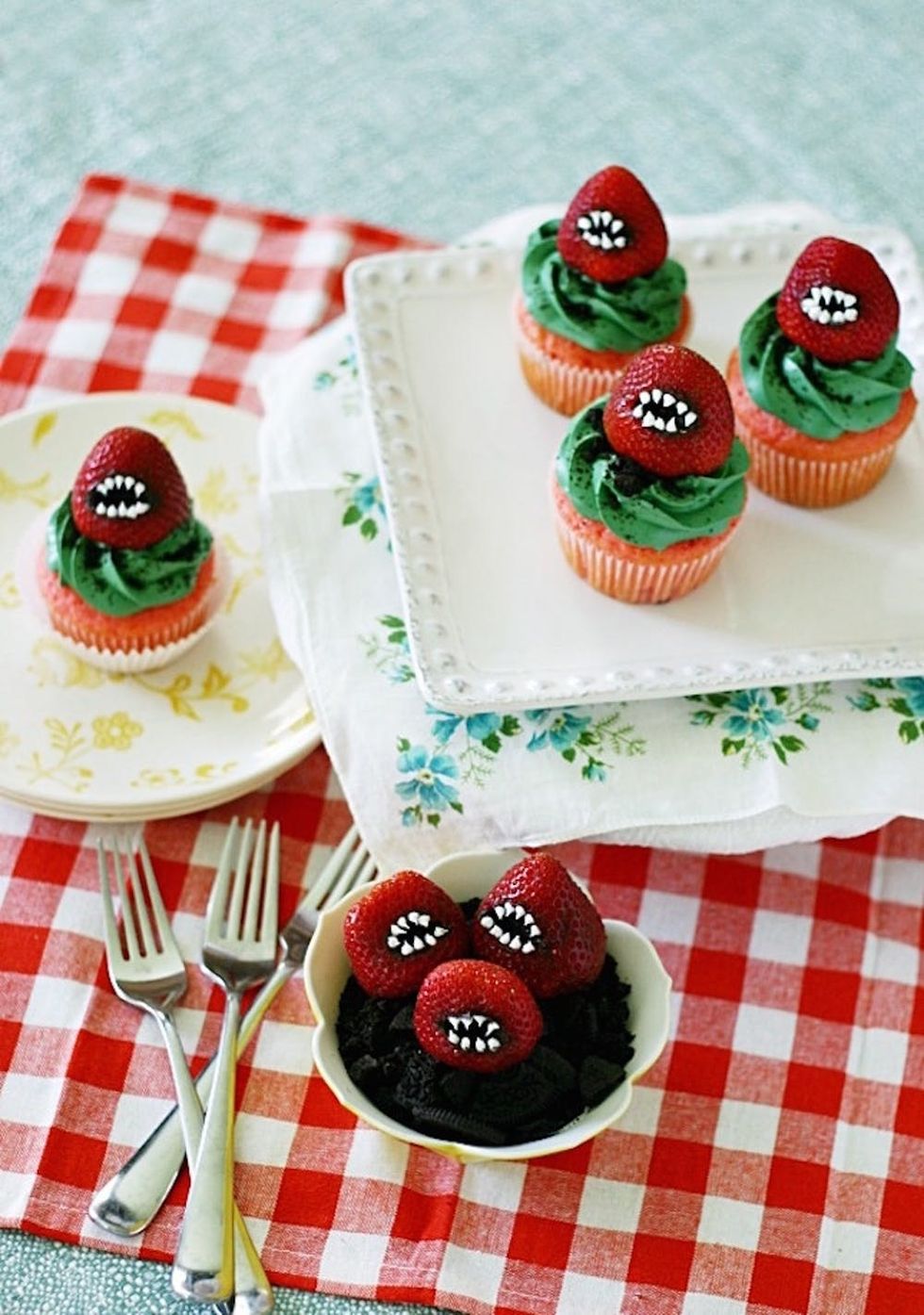 5. Strawberry Monster Cupcakes: While these cupcakes take a little extra time, the end result is so worth it. The toothy strawberries are both tasty and terrifying. (via Yummy Crumble)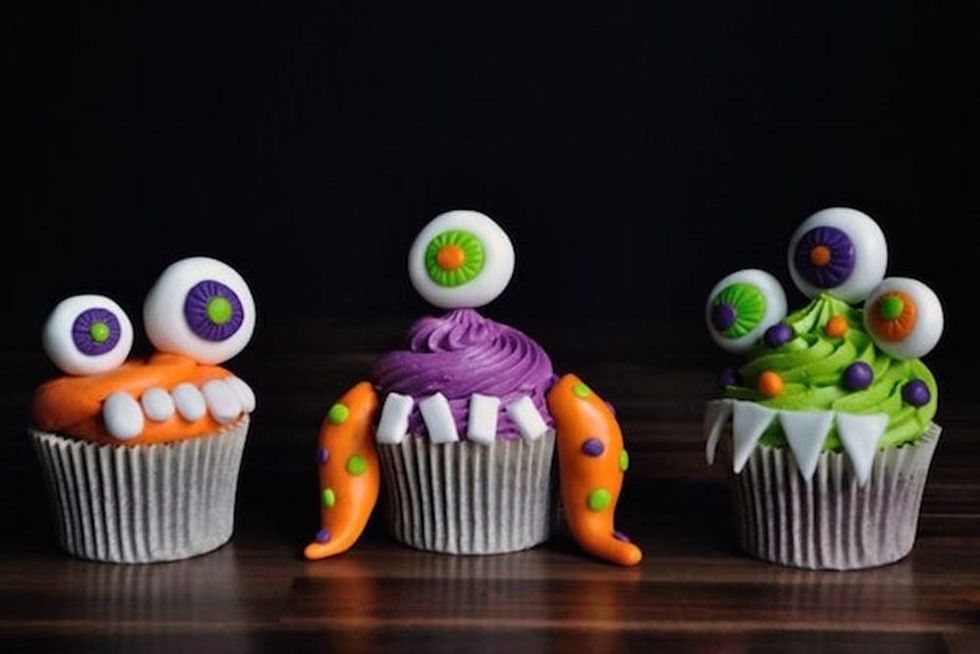 6. Fondant Monster Cupcakes: If you ever wanted to try your hand at fondant but were too intimidated, this is the project for you — there's no wrong way to do it. Just go crazy with it — they are monsters, after all. (via Juniper Cakery)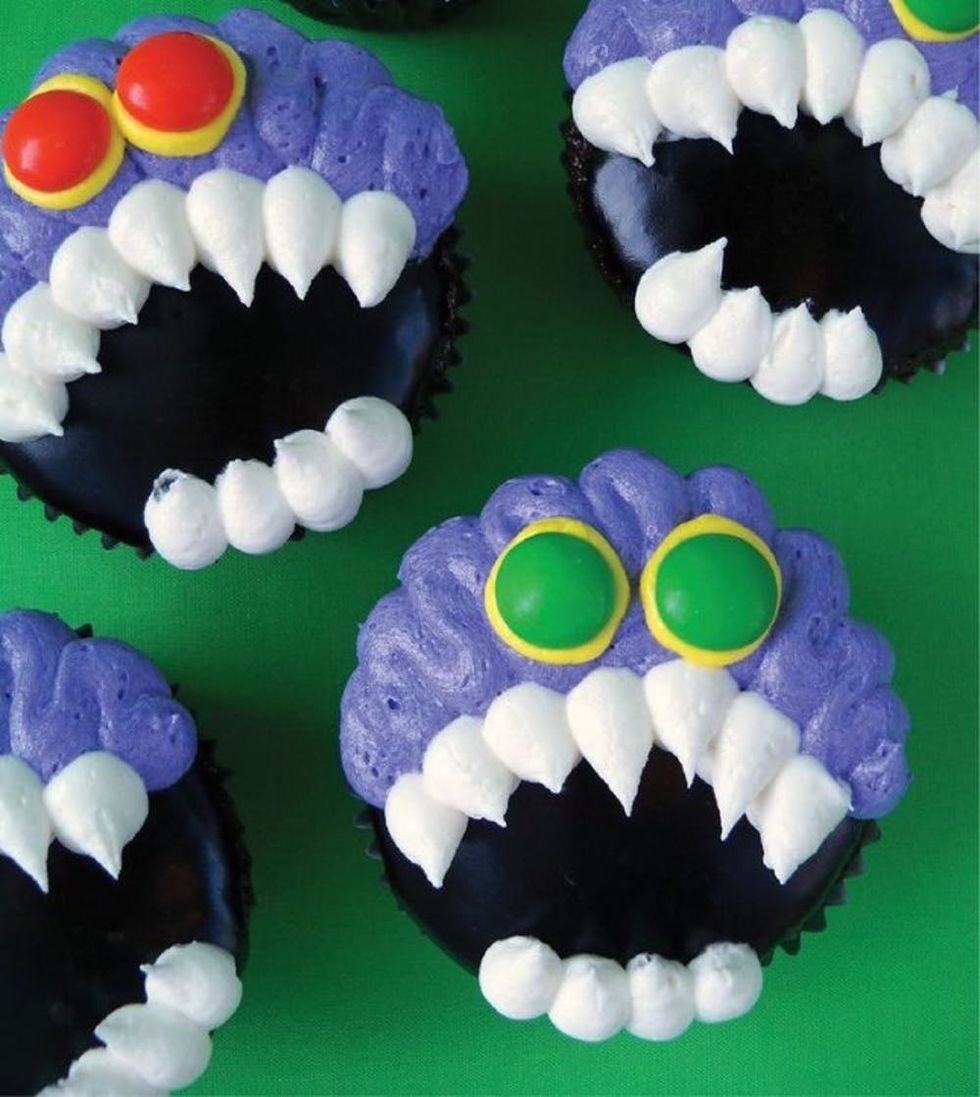 7. Toothy Monster Cupcakes: Topped with chocolate ganache and piped with thick buttercream icing, these toothy beauties are so frightening they're actually cute. Not too cute eat though! (via Bird on a Cake)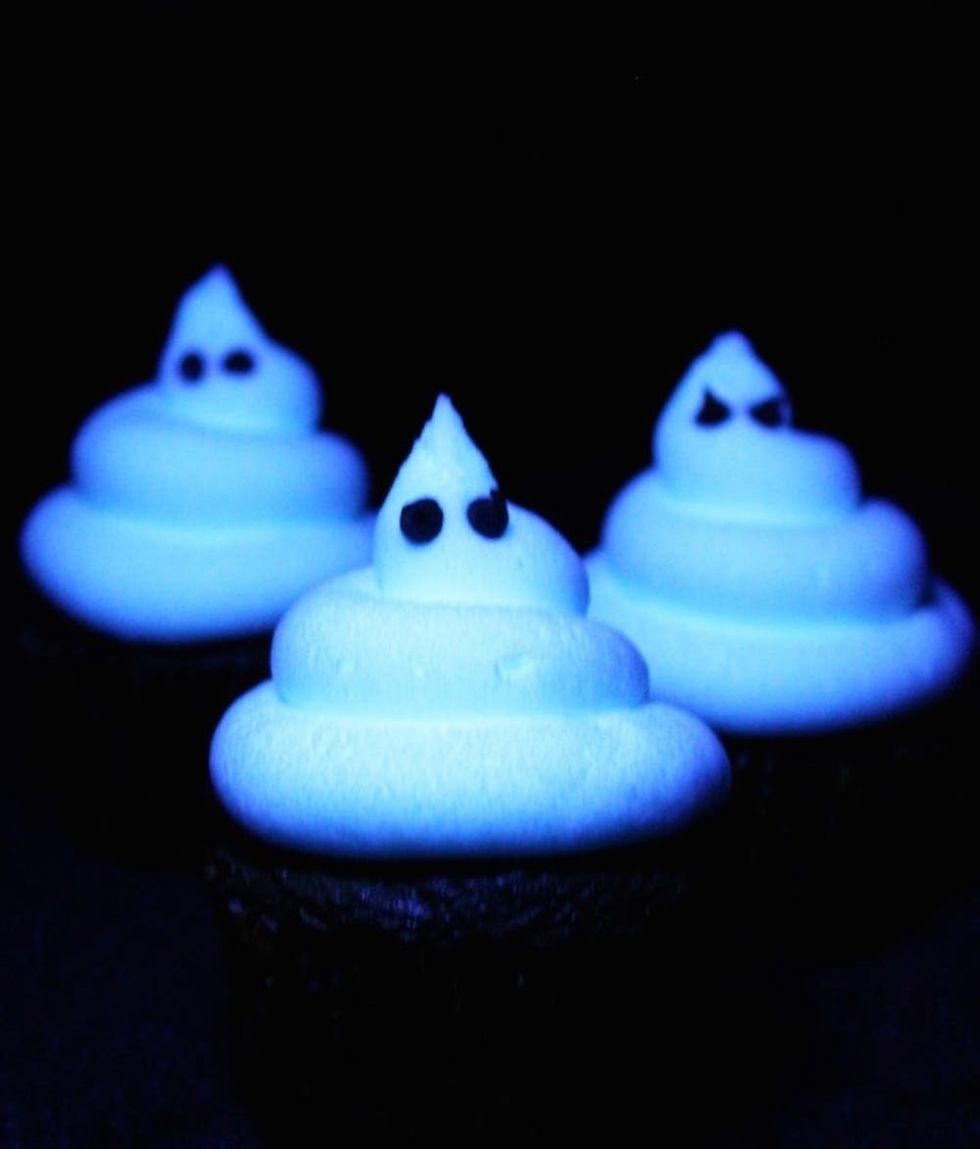 8. Ghoulishly Glowing Cupcakes: Tonic water is the magic ingredient in these spooky cupcakes. Just flip on the black light and watch your guests scream with delight. (via Recipe Snobs)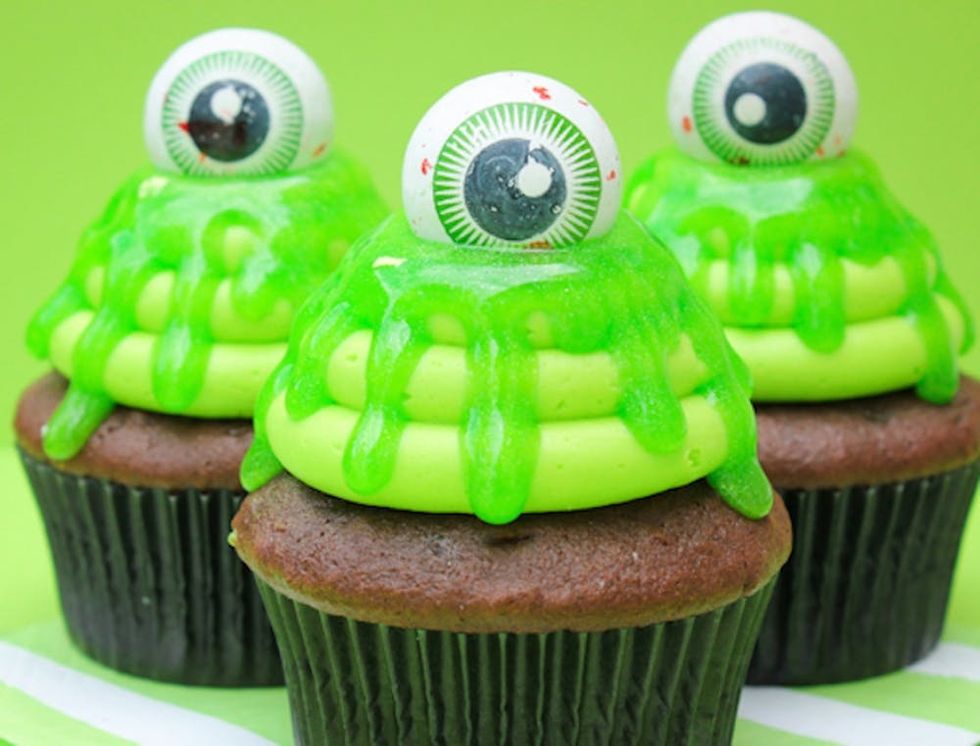 9. Slimy Eye Cupcakes: Ooey, gooey and totally cool, that slime is actually sparkly green piping gel. Top each cupcake with a candy eyeball and dig in. (via Make, Bake, Celebrate)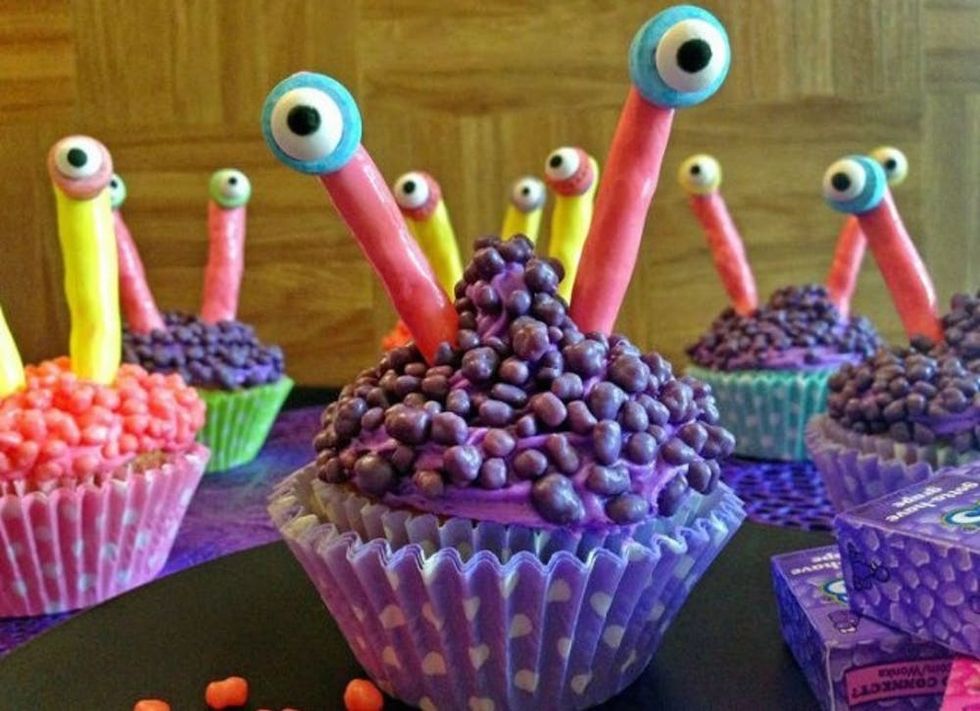 10. Lumpy, Bumpy Monster Cupcakes: Dip freshly frosted cupcakes in a bowl of Nerds for a tangy treat that is out of this world. (via Young at Heart Mommy)
How do you get into the Halloween spirit? Will any of these cupcakes do the trick? We'd love to hear from you!
Ashley Tyler
A South Florida native, Ashley is a new mom who is just trying to figure it all out while still finding time to blog at
TWO TYLERS AND A BABY
. There, she shares bits of her everyday life, DIY projects, recipes and everything in between.