3 New Smart and Suspenseful Poolside Reads
May 28, 2017
Summer's coming, and though it's still a few weeks away, most of us can already feel that beach chair under our backs. One of the great joys of the season is sitting by the pool, sipping a fancy drink, and reading a book that's the perfect mixture of smart and fun: a book filled with action and maybe a little mystery, something exciting and full of great characters. Get ready for pool-reading season with this week's book club; hey, even if it's too cold to swim, you can still hang out on a beach chair and read.
---
1. Little Sister by Barbara Gowdy ($25): What better way to start your pool-adjacent reading than with a book that's a little mysterious and a little fantastical? Barbara Gowdy takes on difficult subjects and produces nuanced, three-dimensional explorations of difficult and unusual people. In Little Sister, she tells the tale of Rose Bowan, who runs a family-owned repertory movie theater in Toronto. Rose's life doesn't seem to hold a candle to the intrigue of the silver screen, until one day, a thunderstorm causes a completely unexpected effect: Rose wakes up in someone else's body. These visits to the life of book editor Harriet Smith continue to coincide with thunderstorms; increasing in frequency, they serve to remind Rose of the more interesting life she doesn't have.
"She must have fallen asleep, except the precise, mundane details… that whole ordinary, filled-in world and its myriad sensations — had felt as real as this, only (she looked around) in much clearer focus. Harriet? Who was Harriet? Rose had never before dreamed that she was someone else. Or inside someone else. Yes, inside more accurately described the feeling of visiting, as opposed to having, the woman's body." Harriet is unlike Rose in many ways; a little intense and a little wild, her life seems very appealing when compared to Rose's dutiful one. Rose has a boring but stable boyfriend; Harriet is having an affair with a hot coworker. Rose takes care of her declining mother, who is losing the fight against dementia; Harriet is more fiercely independent. It's no wonder that Rose is becoming slowly obsessed with the other woman, going as far as to try to find her in real life.
Does this all have something to do with Rose's younger sister Ava, who died in childhood many years ago? Is Rose really taking Harriet's body for a spin, or are these just particularly vivid dreams caused by silent migraines? What are the ethics surrounding making choices for another person? How well can we know someone, even if we literally spend moments living her life? These are all big questions the novel asks, without making them heavy or ponderous by adding elements of magic, fantasy, and the supernatural.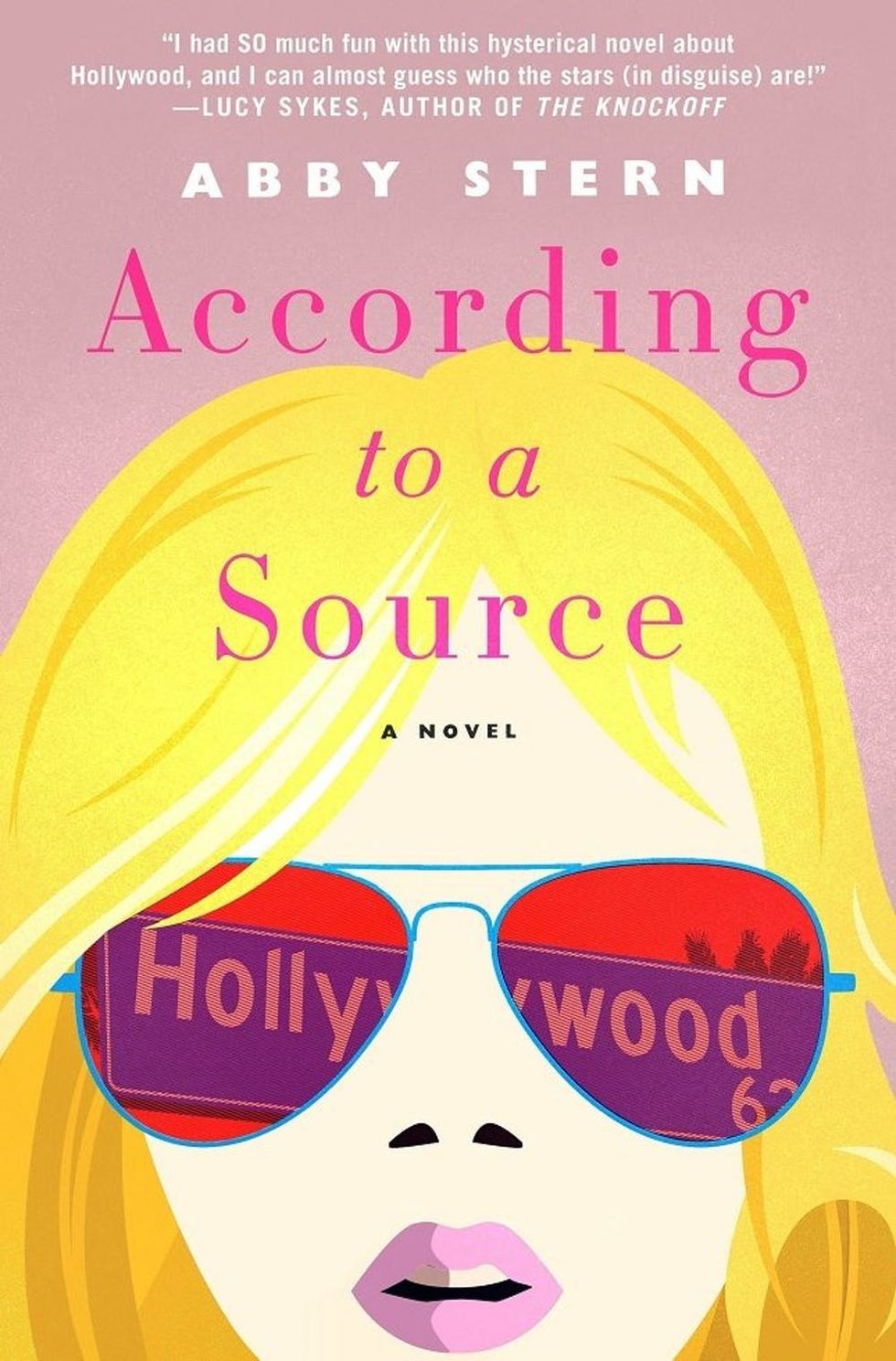 2. According to a Source by Abby Stern ($26): The world of celebrity intrigue is a classic setting for a successful poolside escape, and Stern delivers with this tale of Ella Warren, successful celebrity gossip reporter, whose freelance columns for The Life magazine are incredibly popular. Ella gets the best stories by going where most reporters can't; she's invented an alter ego named Bella who can get herself invited to all the best parties and becomes the confidante of an up-and-coming star named Holiday Hall. "I'm aware 'Bella' isn't the most discreet alias," she says, "but when I started this job, I didn't think celebrity reporting needed a CIA-worthy nom de plume. Now I know better — the majority of the time, my job does indeed feel like a black-ops mission."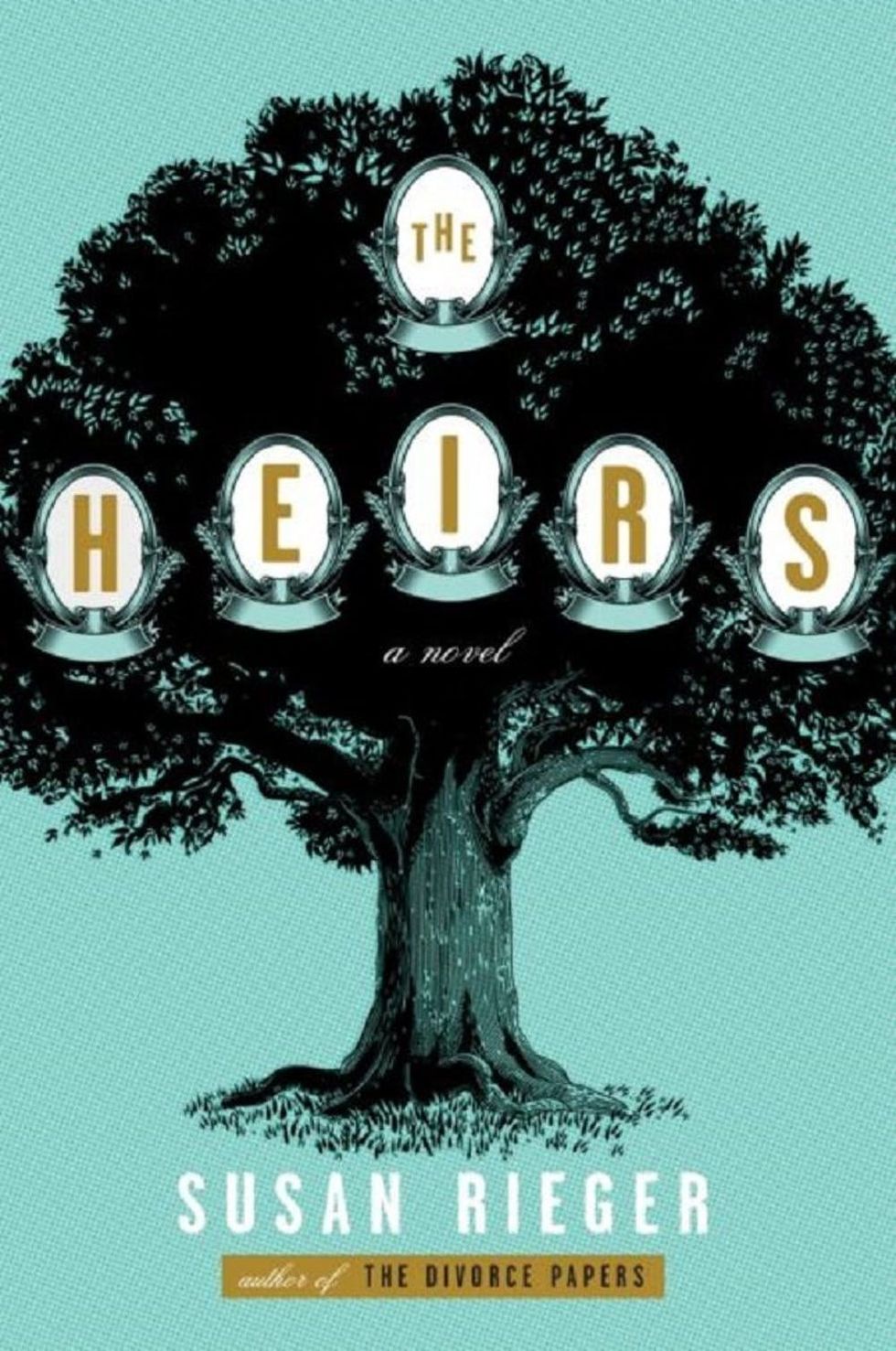 For all her access, Ella has her own particular code; she doesn't report on any truly private scandals, and she certainly won't ever hurt her friend. The trouble with situational ethics in this industry, though, is that sometimes the situation changes. Fresh off a breakup with longtime partner Ethan, Ella has to face not only emotional upheaval but a new boss at work, a hard-nosed editor-in-chief who might as well be played by Meryl Streep at her most imperious. With a new system in place determining who stays and who gets the ax, Ella must reconsider how she does business but runs the risk of losing herself, her persona, and her friends in the process.
Stern, a celebrity gossip columnist herself, knows the ins and outs of both the publishing world and the lives of the stars. According to a Source is chatty and fast-paced and fun, all of the gossip with none of the guilt, but with a serious side about what it means to be true to your ethics and to yourself.
3. The Heirs by Susan Rieger ($26): Speaking of intrigue, who doesn't love a good family drama? As the next step to summer reading bliss, turn off daytime TV and pick up a book that gives you the same kind of thrill without making you feel your brain's turned to junk. Rieger's The Heirs is about the secrets and lies that threaten to consume the Falkes family, moneyed Manhattanites with a flawless educational pedigree.
Ilana Lucas
Ilana is an English professor, theatre consultant and playwright based in Toronto, Canada. When she's not at the theatre or insisting that literary criticism can be fun, she's singing a cappella or Mozart, occasionally harmonizing with the symphony, or playing "Under Pressure" with her rock handbell group, Pavlov's Dogs.